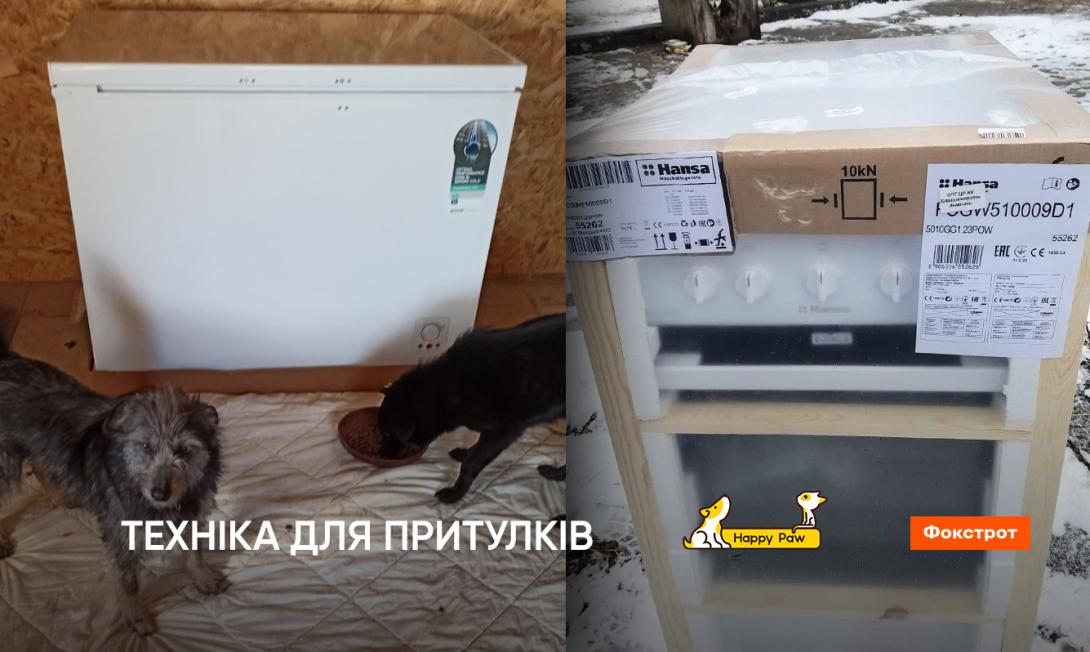 Household appliances for homeless animals were handed over in two shelters
During Russian shelling in Slovyansk, Donetsk region, household appliances in Dai Shans shelter burned down. In particular a freezer, without which it is impossible to store food for homeless animals in proper condition. Our partners, Foxtrot, donated a new freezer to the shelter. And also gas stove was delivered to the shelter Daruyuchy Nadiyu (Pavlograd). Now the shelter is able to cook warm food for the animals.
Thank you friends! With one dream and goal for all about Victory - we help those who need it the most.