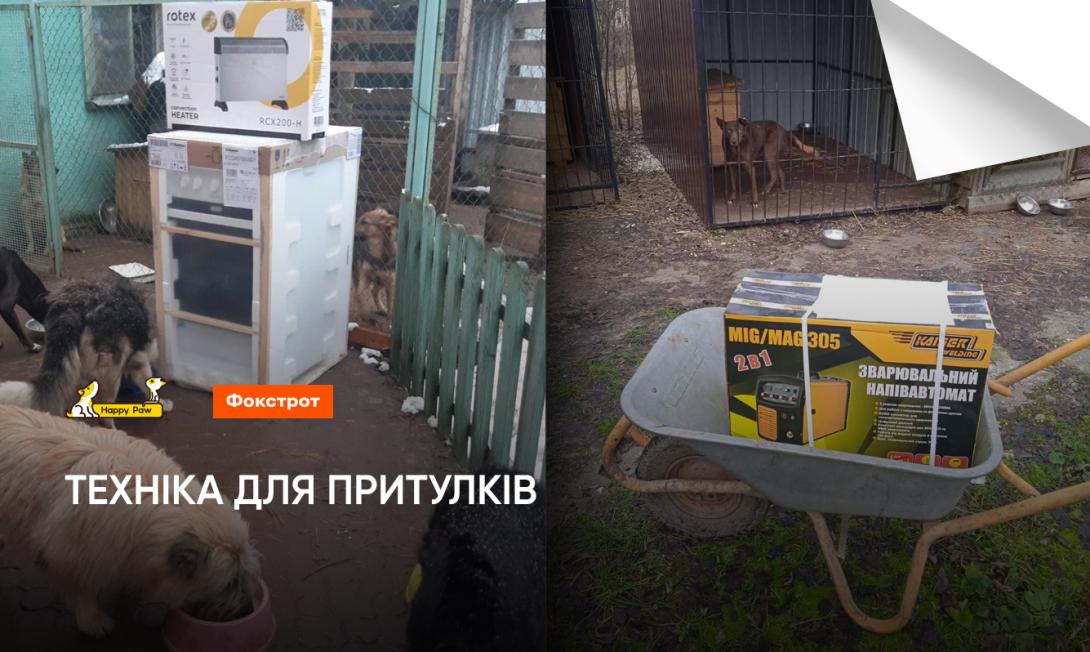 The technique necessary for the life of the shelters was delivered to 3 shelters
The Foxtrot company continues to actively help animals in shelters. Recently, a gas stove and heaters were delivered to an animal shelter in Boyarka and to "Vidrodzhennya" shelter (Kyiv region). This technique will help feed four-legged friends with warm food and keep them warm on the coldest days.
Also, a semi-automatic welding machine was handed over to the shelter of the animal protection NGO "Save Life" (Khmelnytskyi), with the help of which it will be possible, under the conditions of the shelter, to build the necessary enclosures for the newly arrived animals, as well as to repair the existing ones.
Thanks to our partners! With one dream and goal for everyone - Victory - we help those who need it the most.
Join F-support from Foxtrot and Happy Paw and make the dreams of animals in shelters come true https://happypaw.ua/en/once/card/106