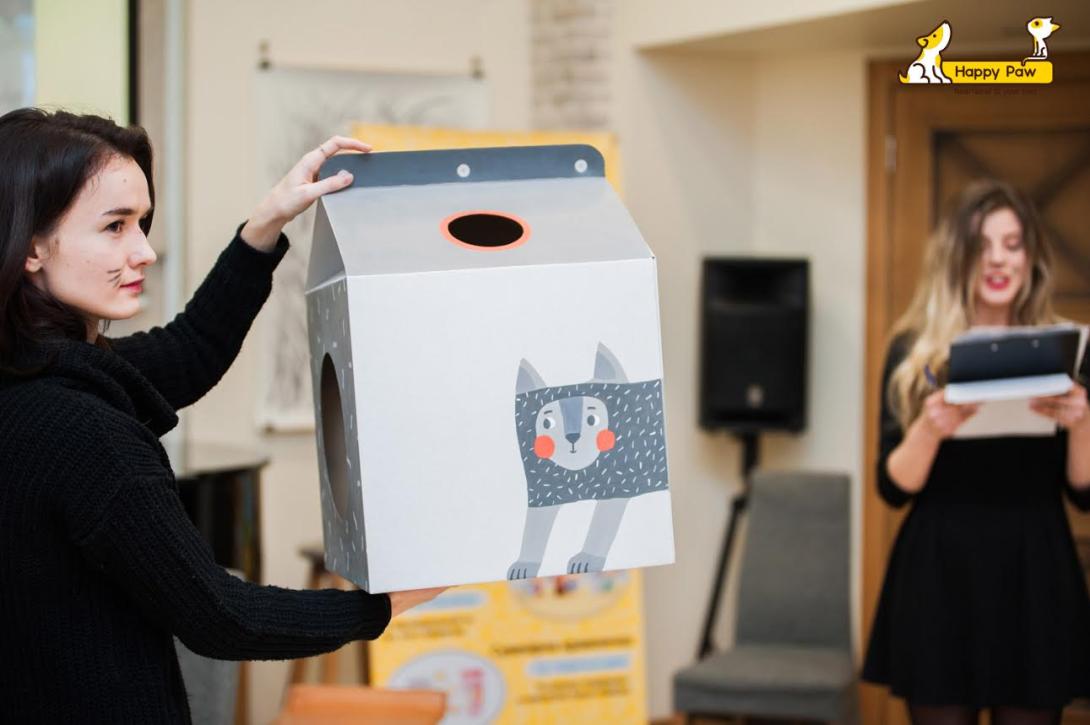 On February 5, 2016 in Kiev, in the creative space, art gallery NEBO held a charity event ARTlapki, organized by the Charitable Fund Happy Paw. The purpose of the action - to show that charity can be creative and at the same time effective.
Evening was opened by virtuosos "Shpyliasti Kobzari", known for their hits in the arrangement of the world bandura-style. After the concert held the auction "House for a kitten," during which everyone had the opportunity to compete for the unique houses for their cats. 11 talented artists decorated houses of cats in different styles, from Petrykivka painting to contemporary graphics. Absolutely all of the houses have been sold, and the proceeds will be spent on to food for cats in shelters-partners of BF «Happy Paw».
On this evening did not end - with the support of "House in a house," a charity lottery tool place, the winners of which got a nice bed and a table for their pets.
In addition, during the Event Media Partner "ARTlapok» lampa.today talked with the guests and participants of the event. In particular, with the artist Anna Svirska, who shared her impressions: "It was infinitely harmonious event. Charismatic bandura-musicians, bright walls of the gallery and, of course, houses of cats. All so different and unique in its own way, I had the desire to take it all. Yes, the earth breathes with good deeds. Thanks to the organizers, after these events I want to live "
A week before ArtLapki the first charity trading platform Ants had been collecting and selling things to support the project. Total for the week were collected 540 UAH and exhibited 22 product to support the "Animal". The owners of the sold goods received sweet gifts: Lion Bezhaty, Ksenia Zhuravleva-Gal'chenko, edition of the online edition Nash Kyiv. To join the procurement of food aid is still possible, as the collection of funds for Ants platform for the fund «Happy Paw» is ongoing.
In "ART legs" was collected more than 4000 USD, which will be spent on food for cats living in shelters partner.