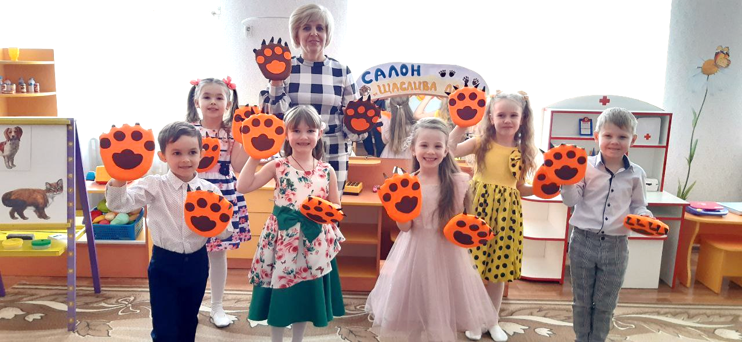 Educators have for the umpteenth time proved that kindness and humanity are stronger than war and ignorance.
Ukrainian educators have for the umpteenth time proved that kindness and humanity are stronger than war and ignorance.
Despite the difficult times, endless air raids, shelling and forced evacuation, educational institutions from all corners of Ukraine have joined the process of teaching children to behave humanely and responsibly towards animals.
The event has also became relevant for teachers and children of 9 other countries: Bulgaria, Estonia, Latvia, Lithuania, North Macedonia, Moldova, Romania, Slovakia, and Slovenia. Therefore, we can note that the Humaneness Lesson was held in the single plane of humaneness of Ukraine and the world.
The results, as always, are impressive: just from March 1 to March 7, 1,848 educational institutions joined the II International Humaneness Lesson dedicated to humane and responsible treatment of animals.
A total of 6,680 Humaneness Lessons were held in the atmosphere of positivity and inspiration for new charitable works. Educators traditionally approached the event creatively and enthusiastically, and therefore did not limit themselves to traditional classes. In the emails with photo reports and publications, we saw a wide variety of activities: photo exhibitions, meetings with dog breeders, excursions to pet stores and veterinary hospitals, performances, role-playing games, drawing in the sand, sports entertainment, feeding stray animals and many, many more other activities. Educators even held the Humaneness Lesson in shelters during air raids!
In Ukraine, the II International Humaneness Lesson was held in 956 settlements:
·215 cities;
·129 towns;
·614 villages.
We are sure that thanks to practicing in humaneness lessons, our children will not just be successful, but kind, that is, humane: sincere, good, sensitive, altruistic, attentive to the needs and feelings of others.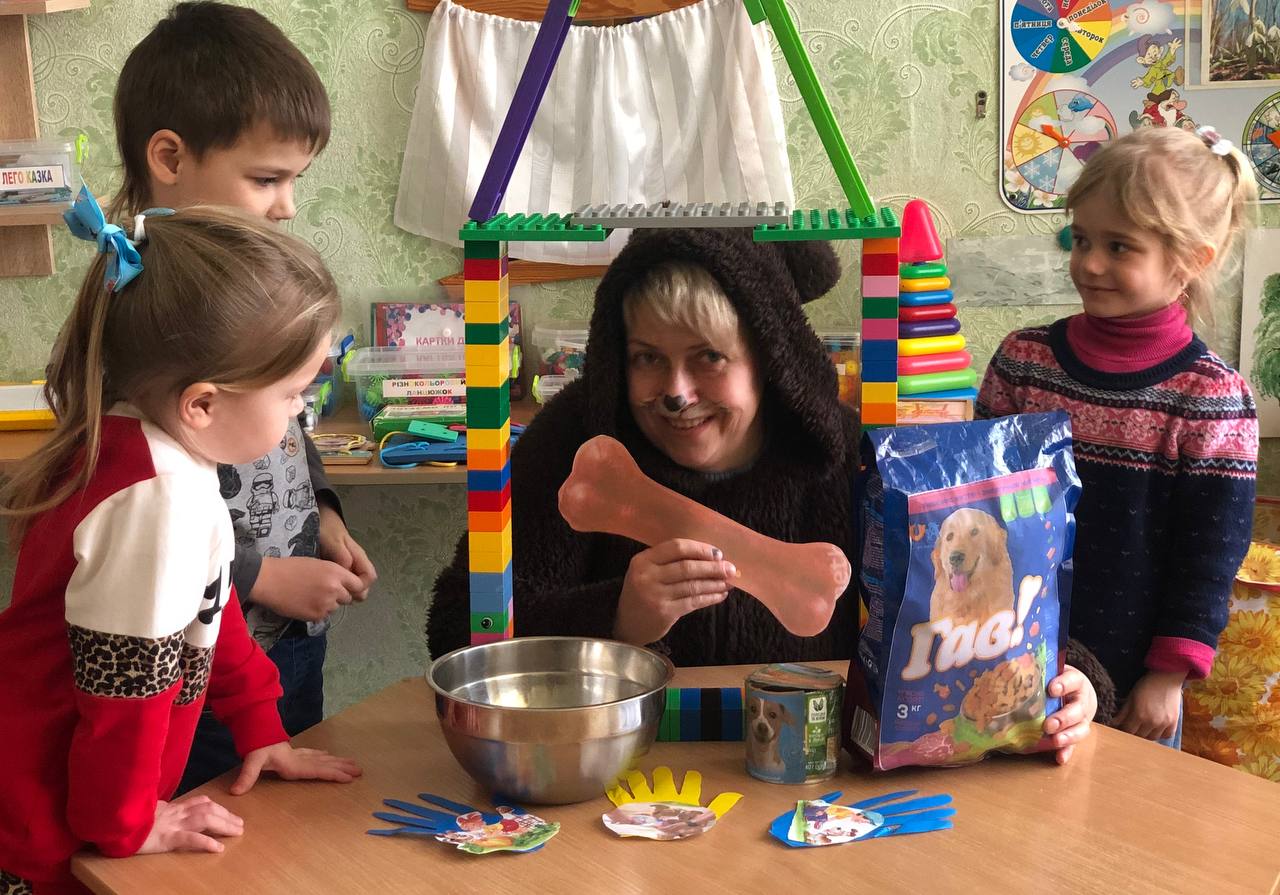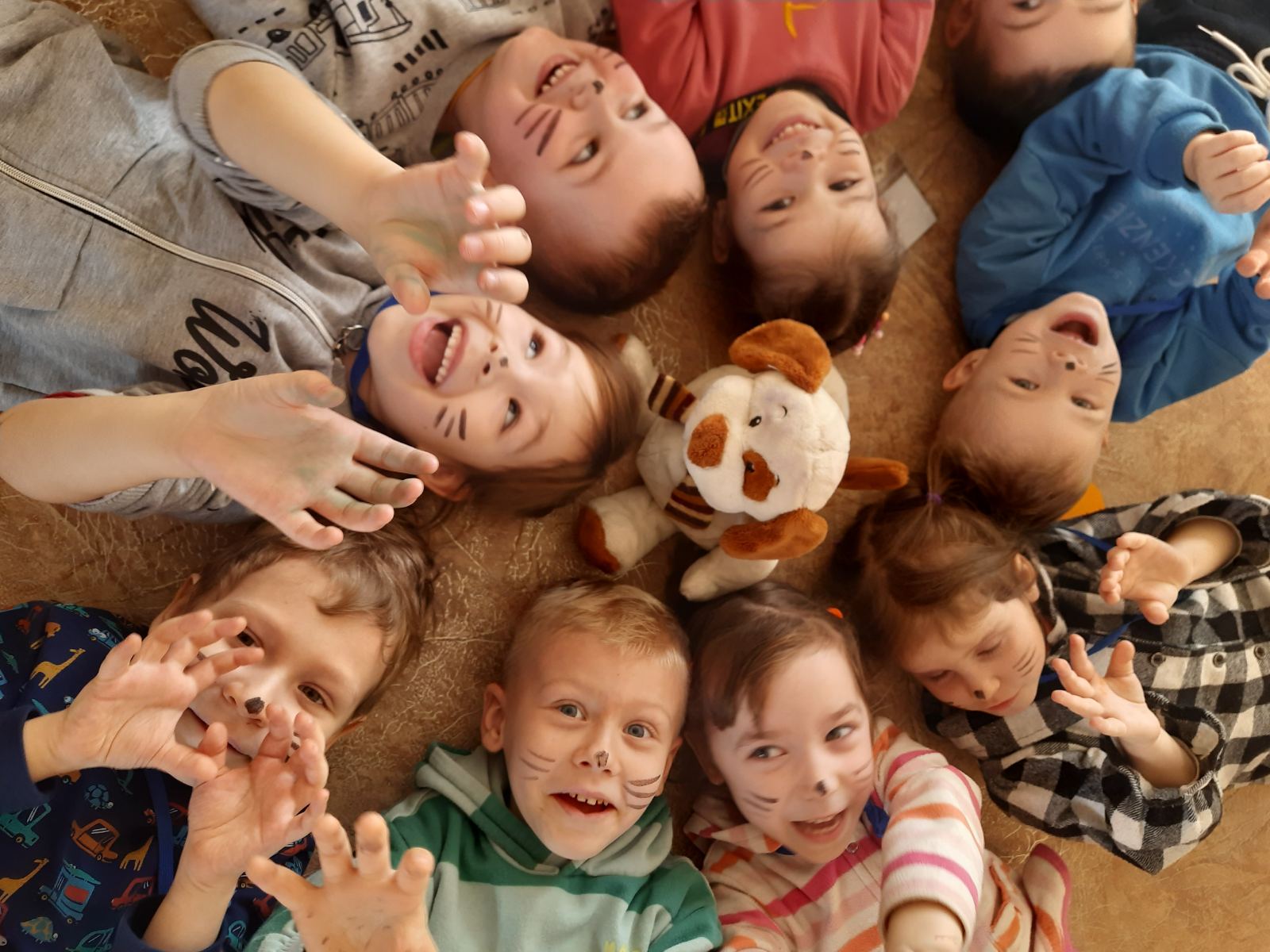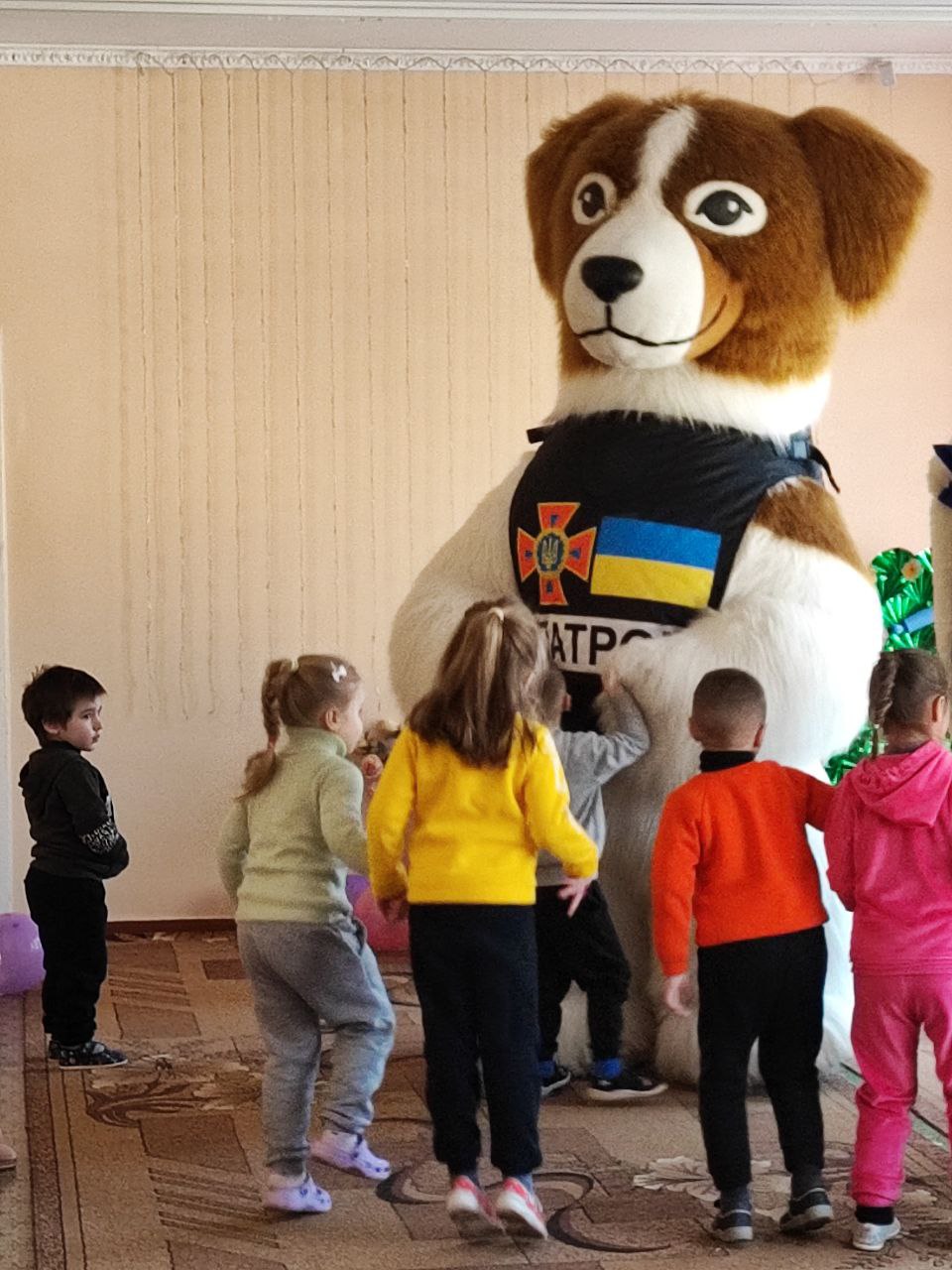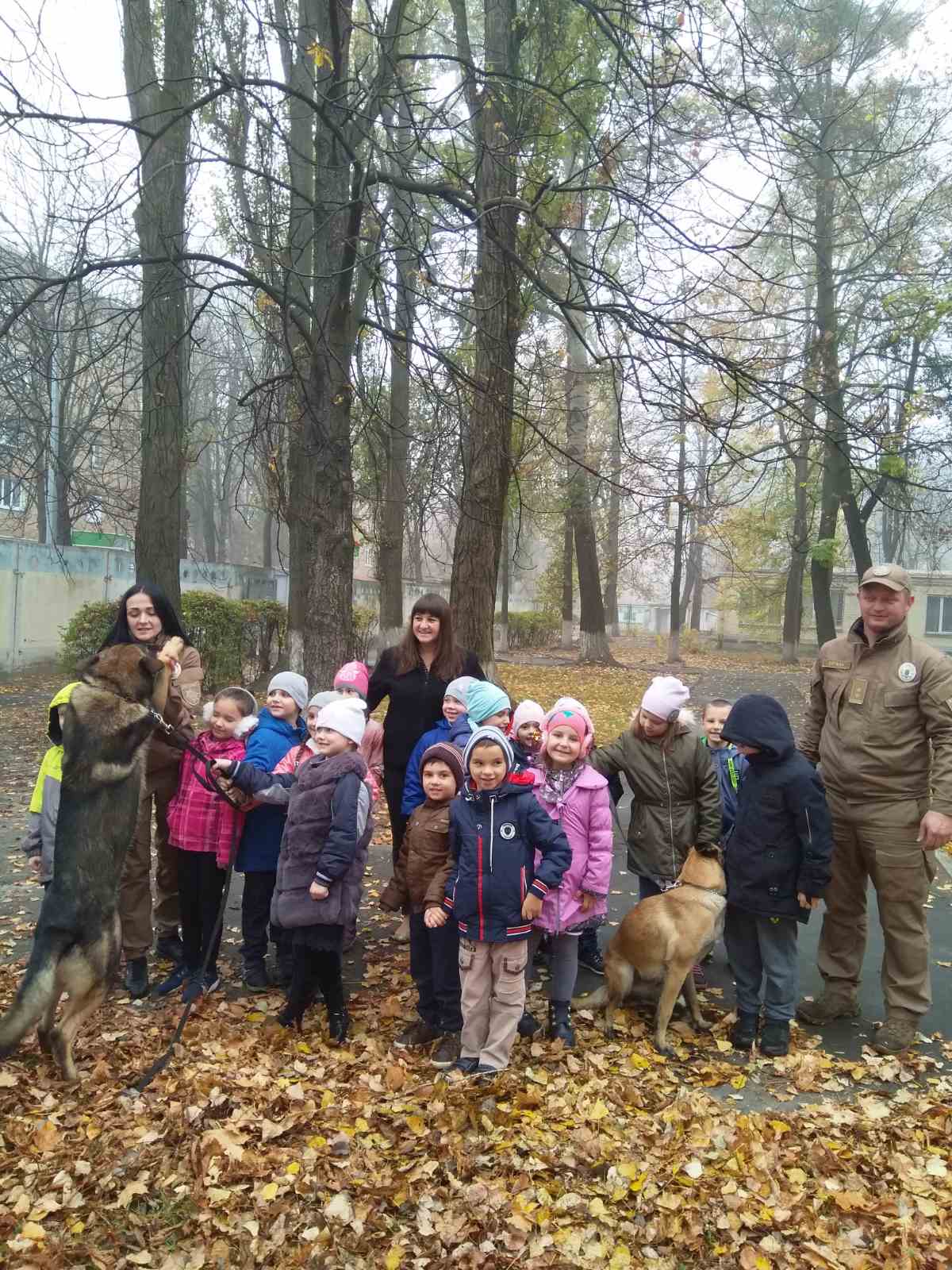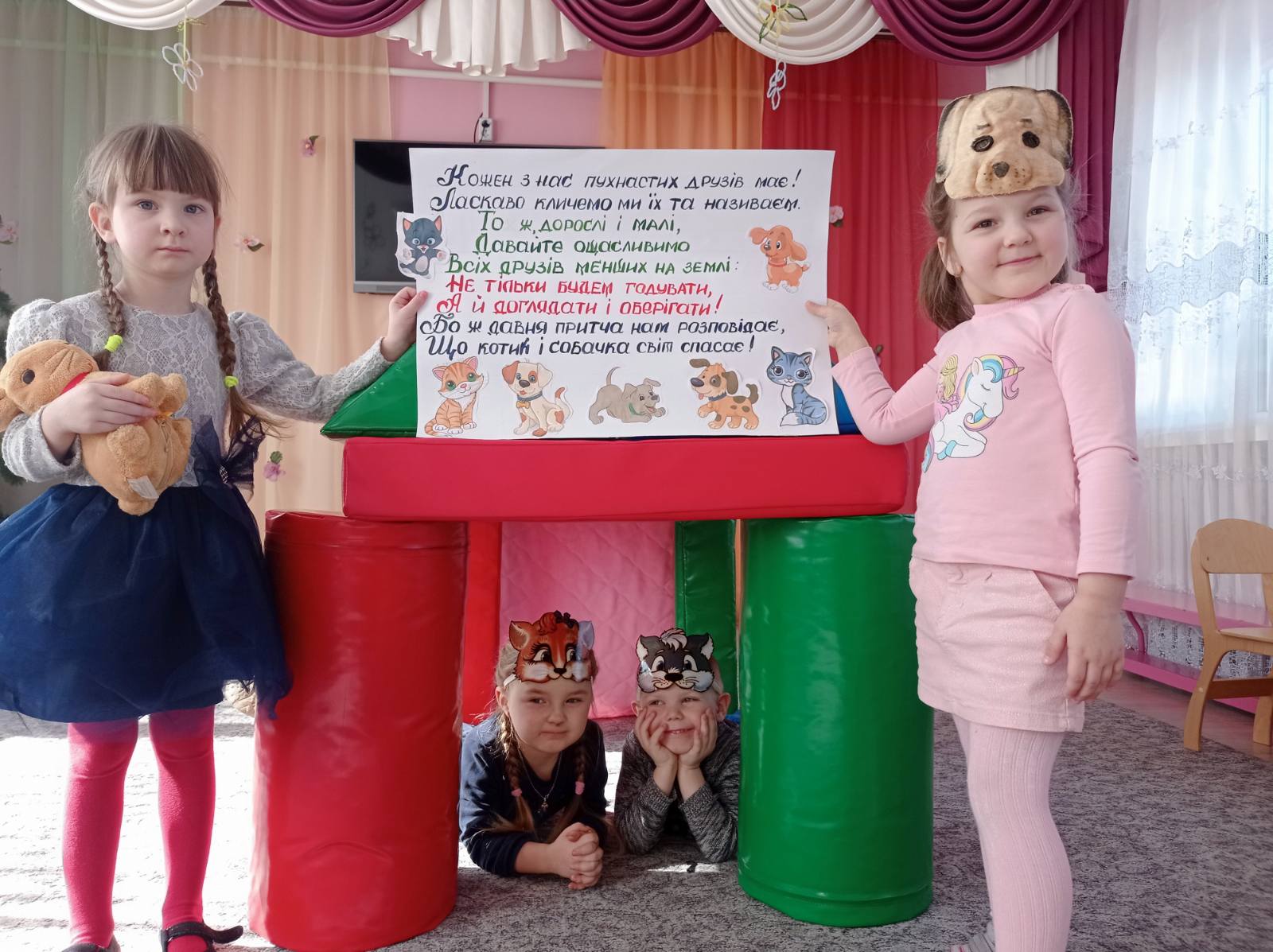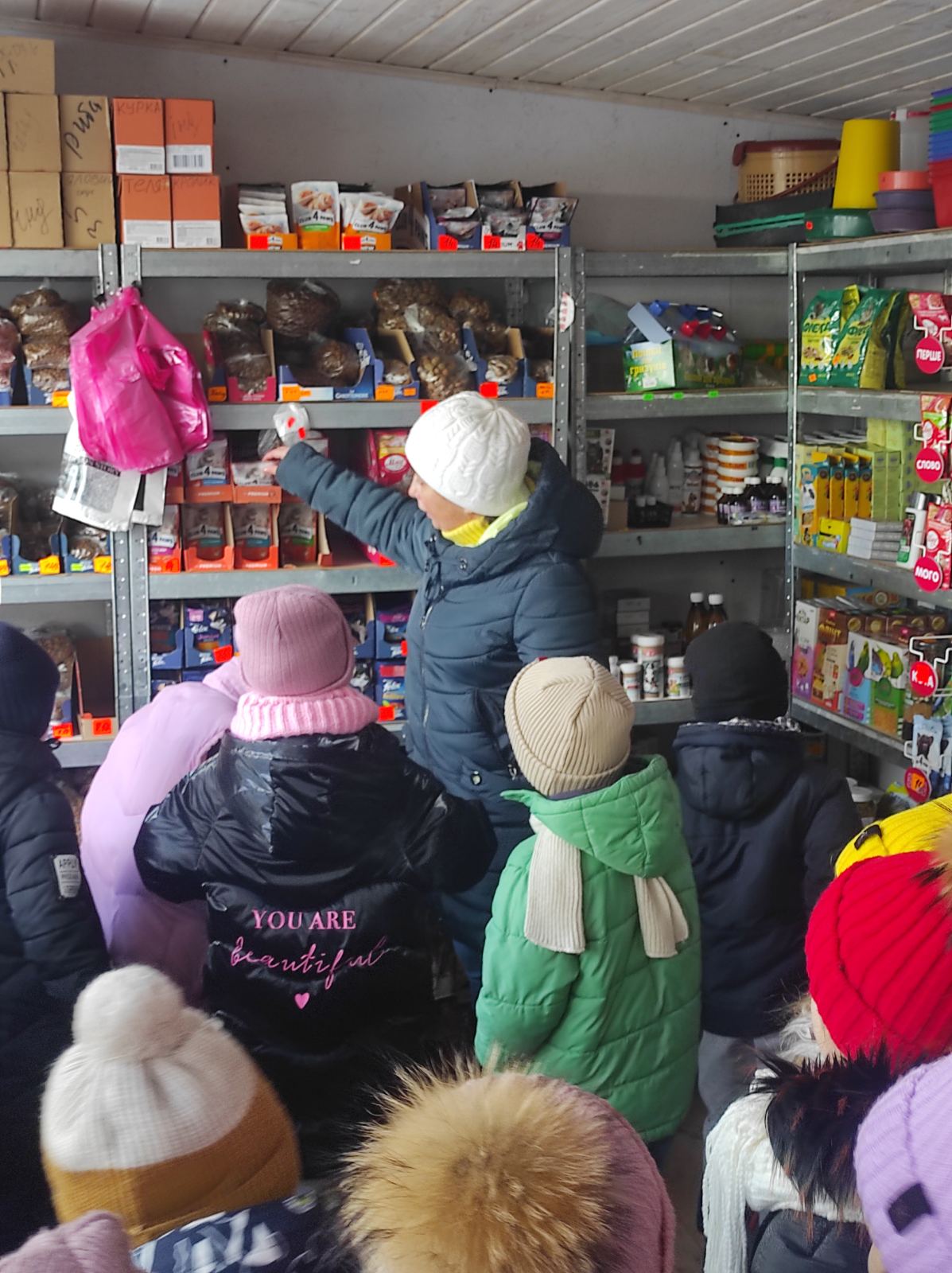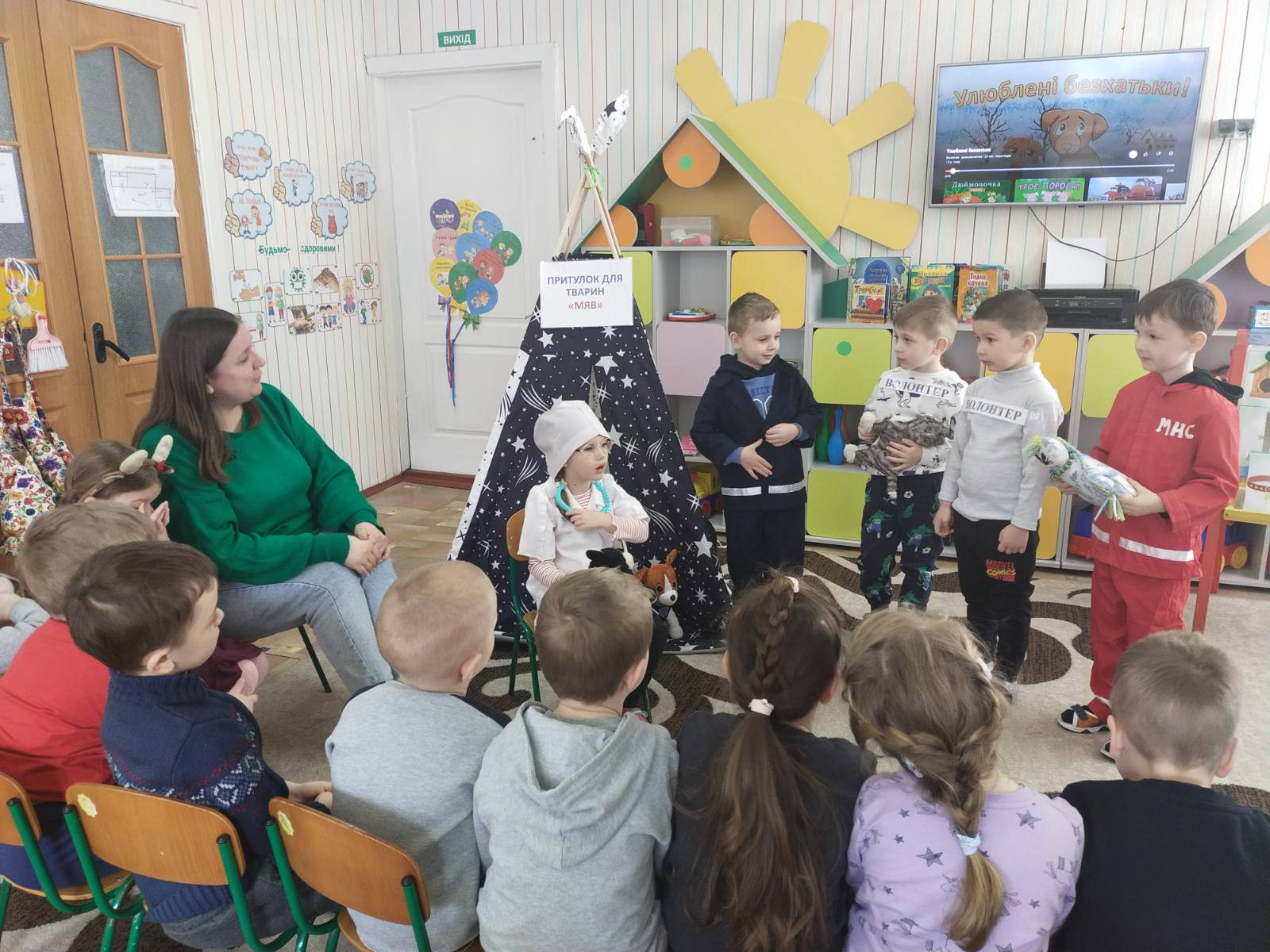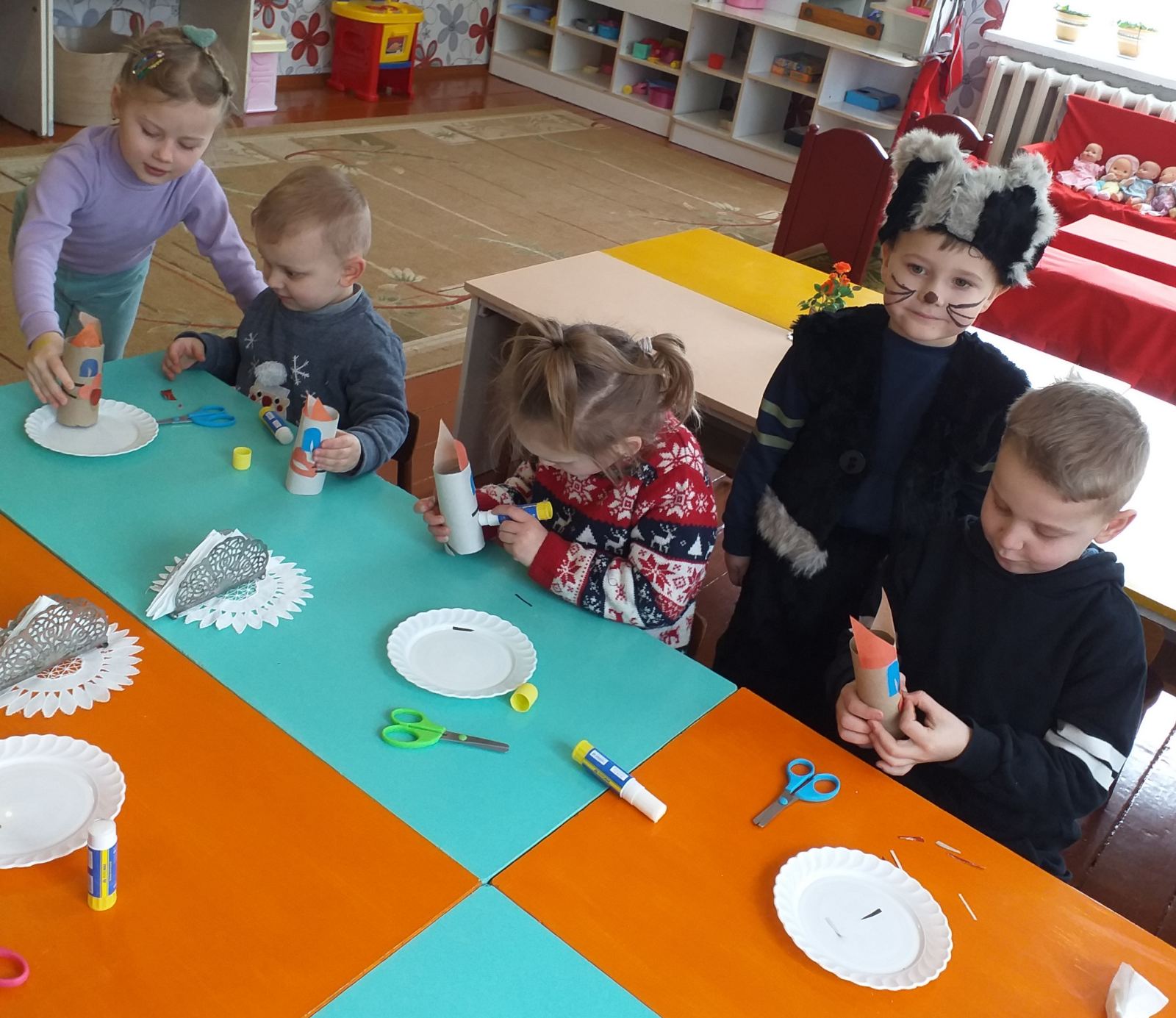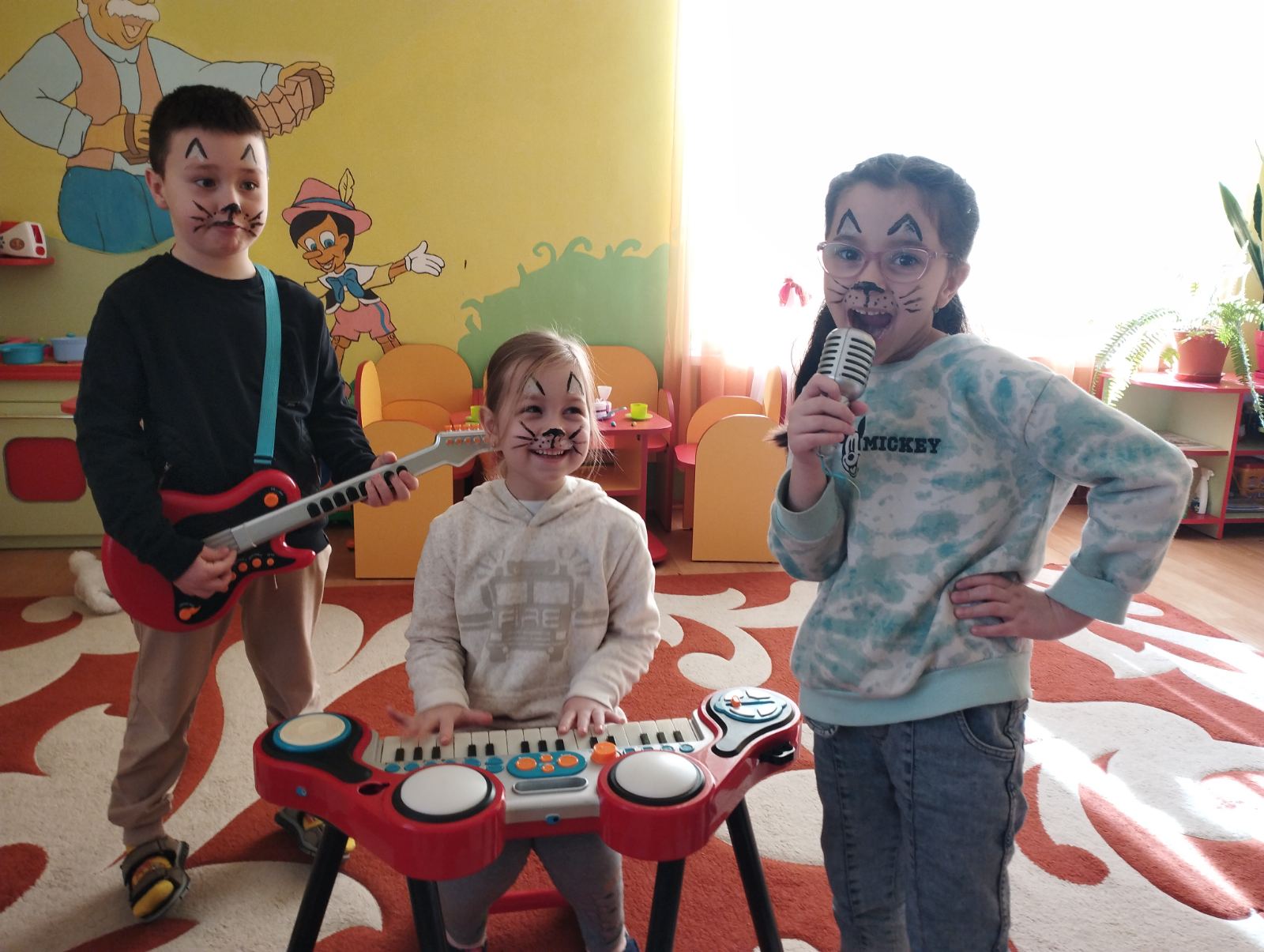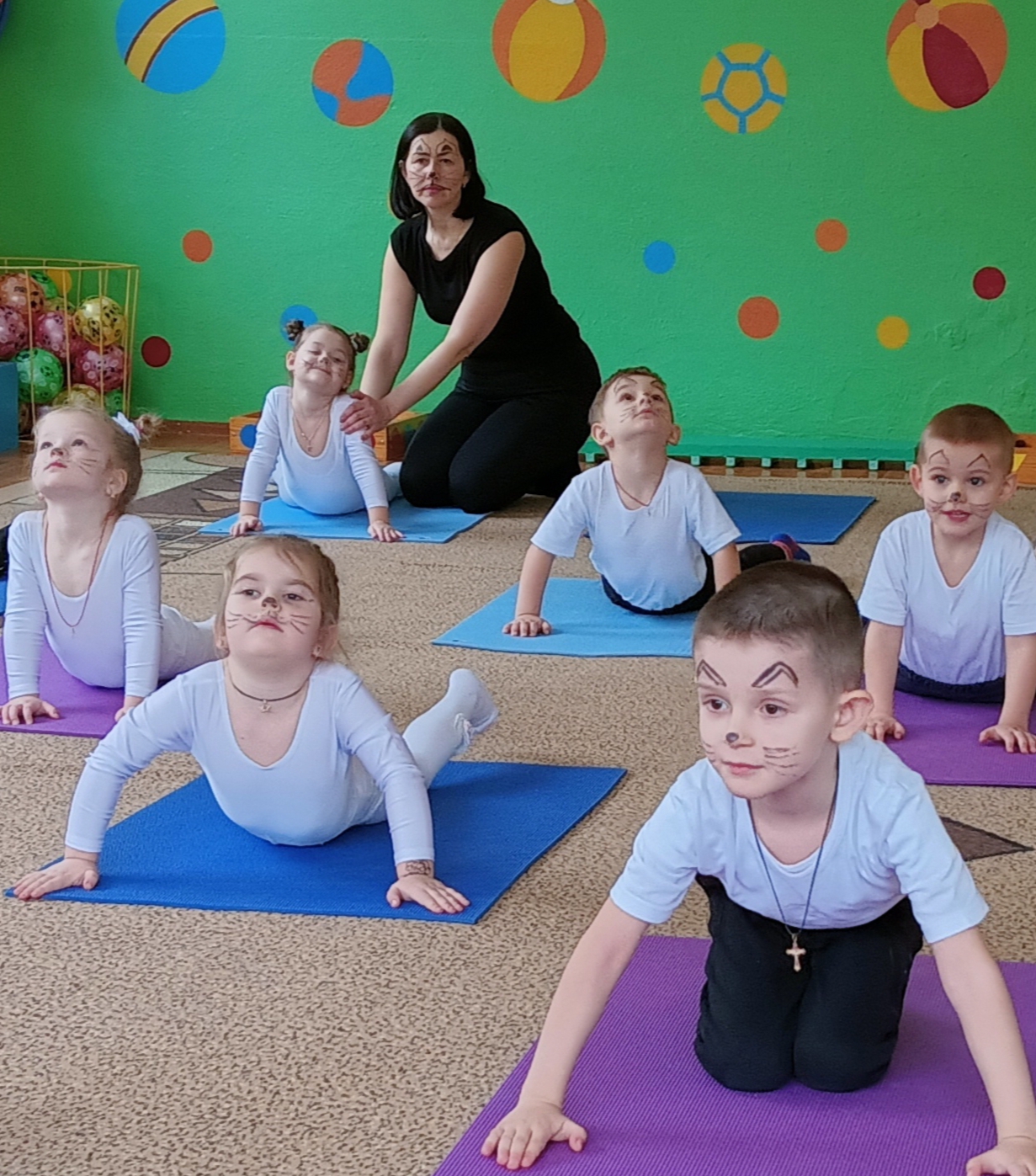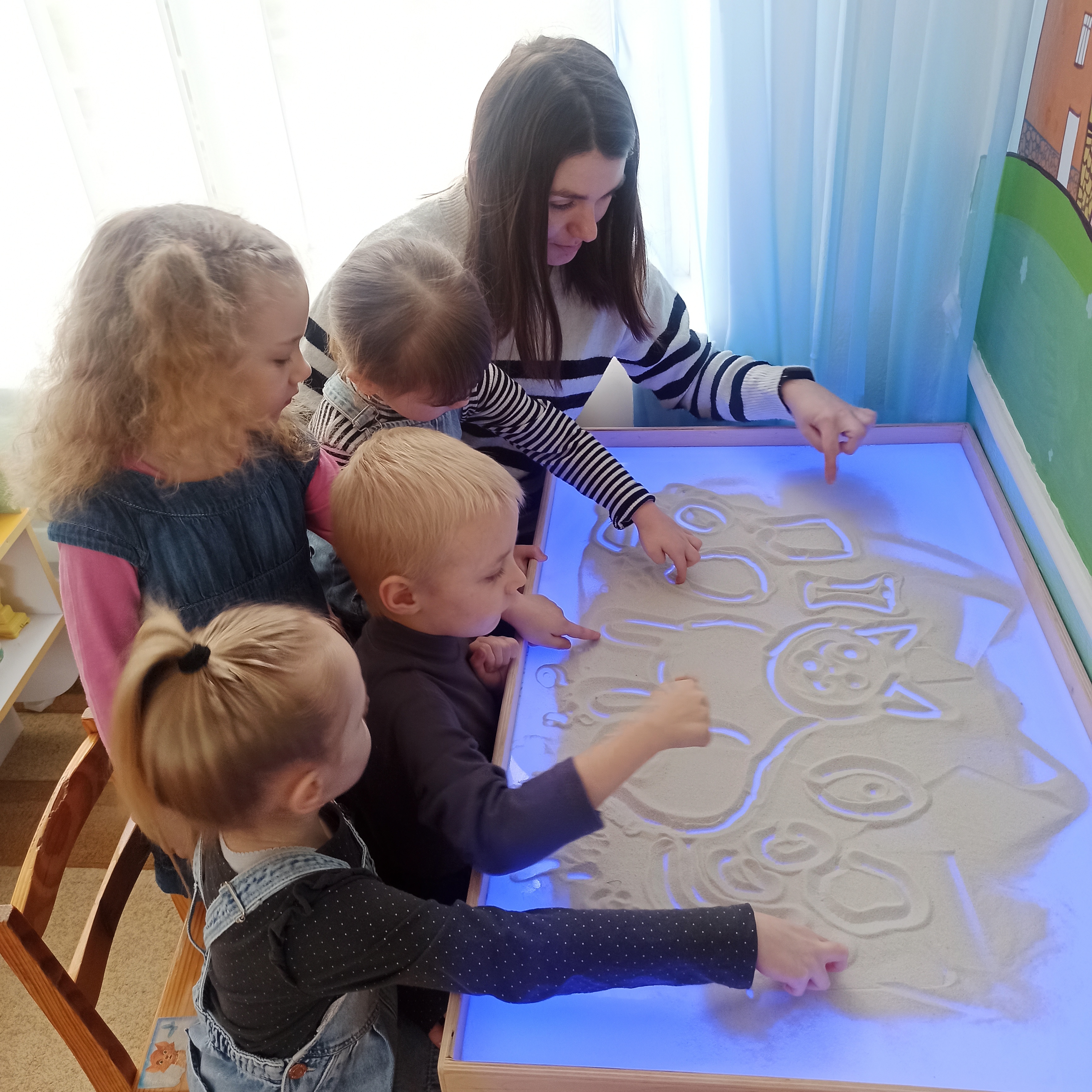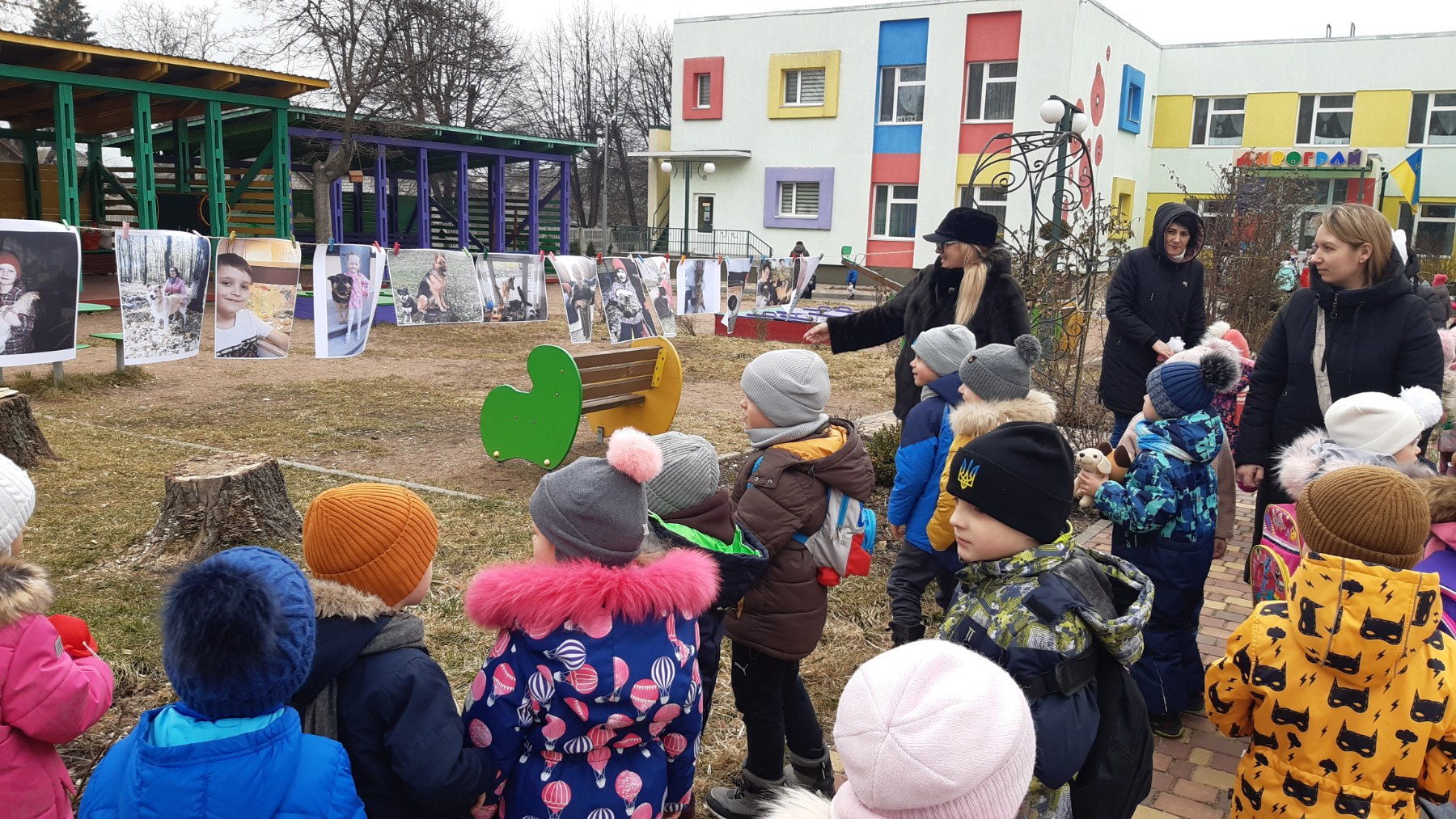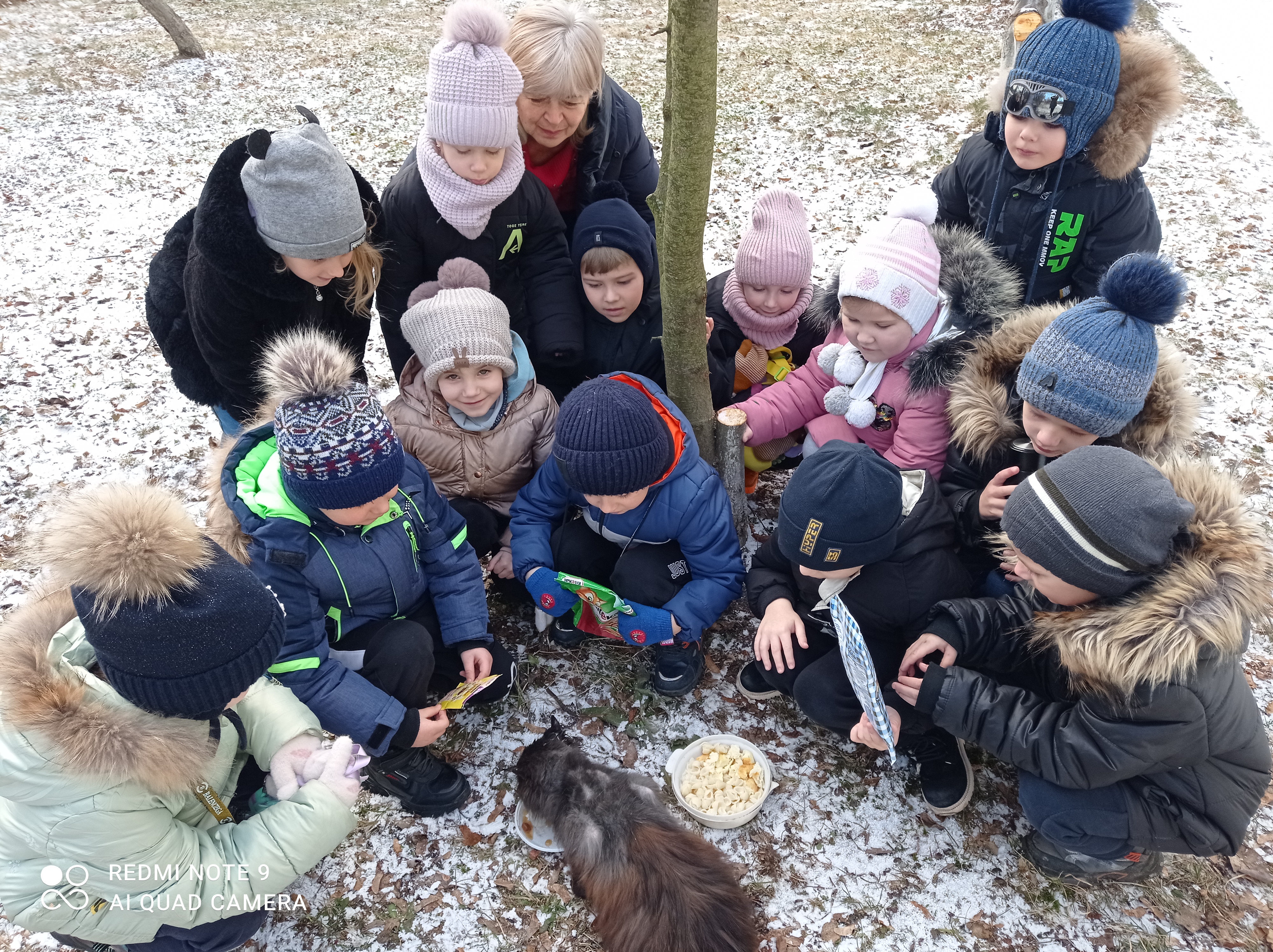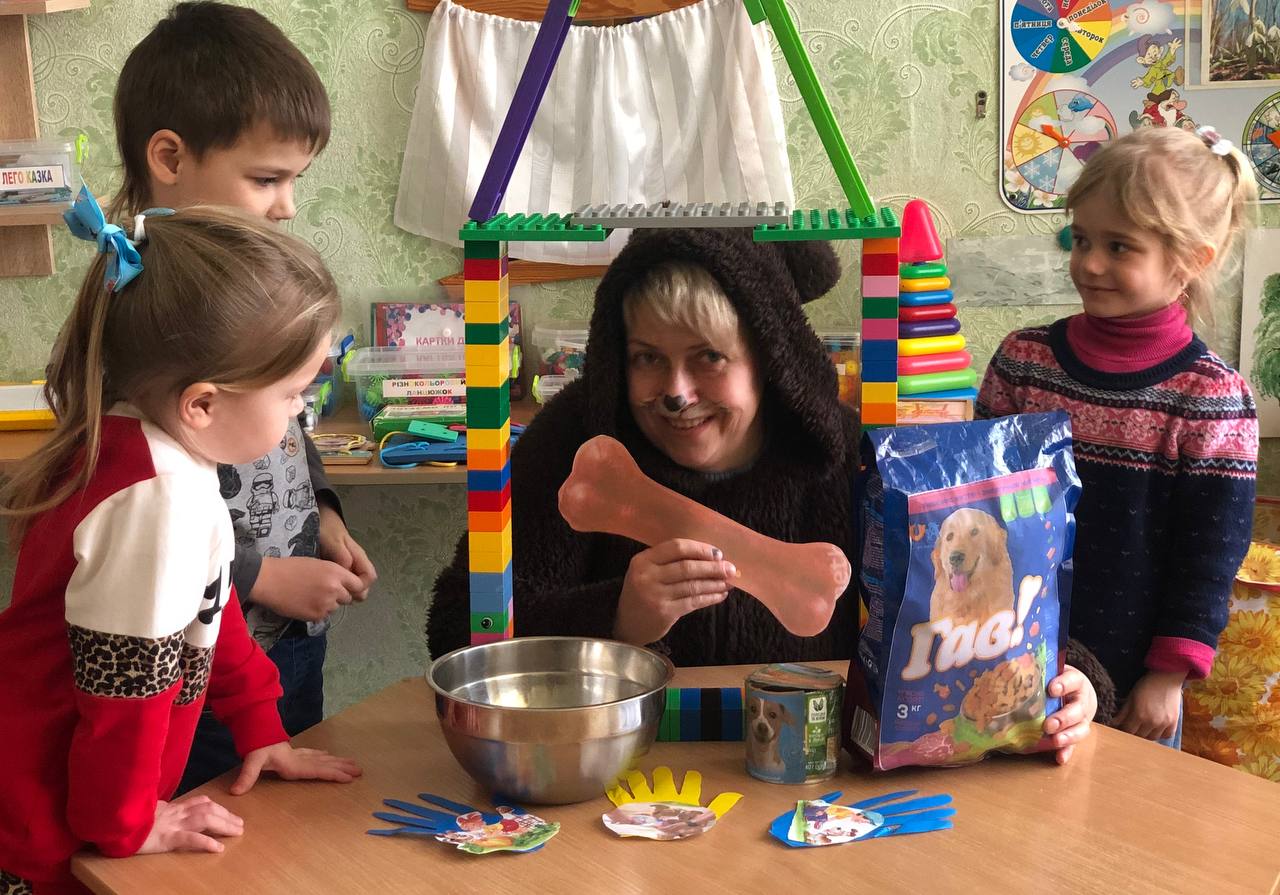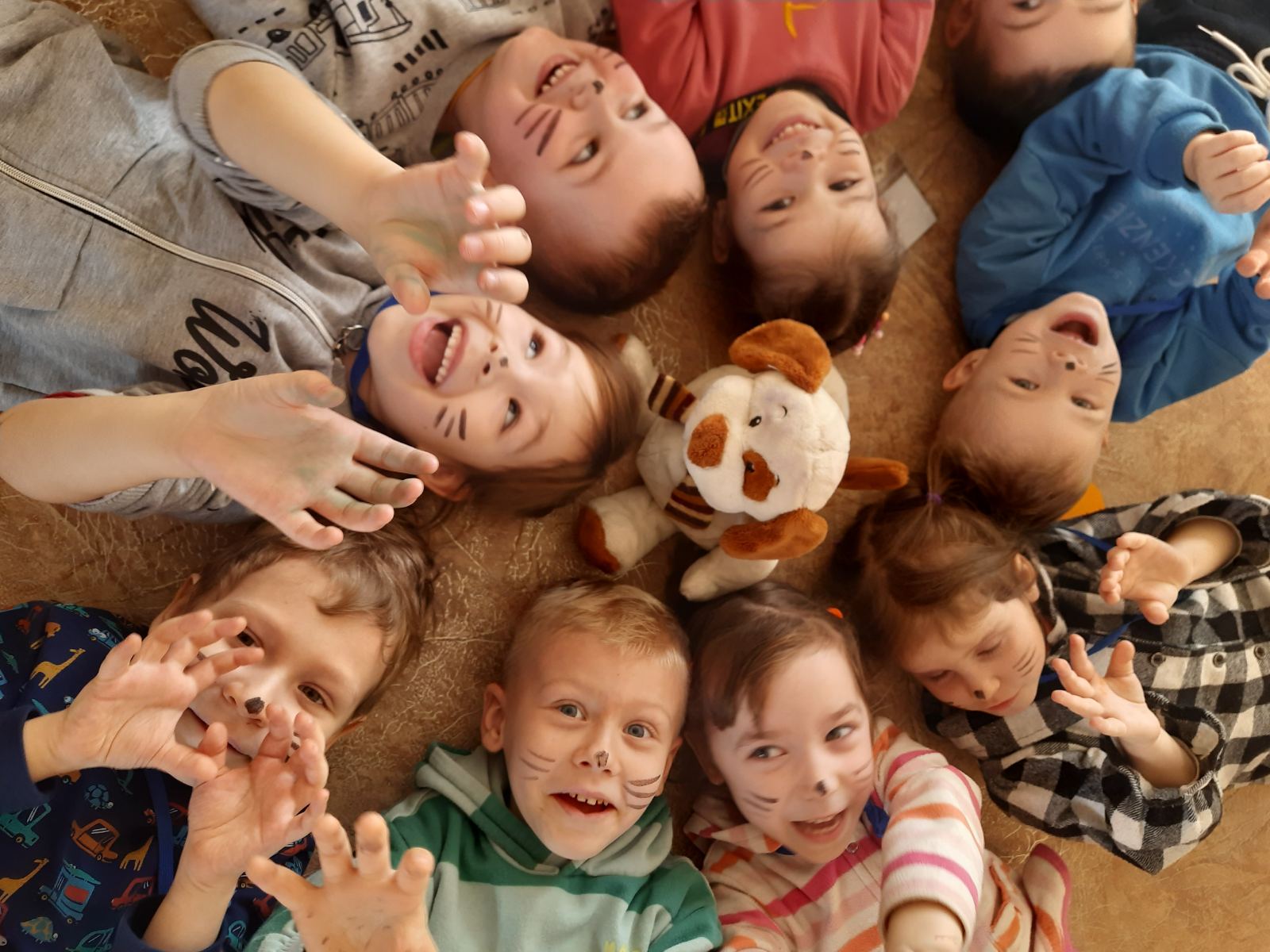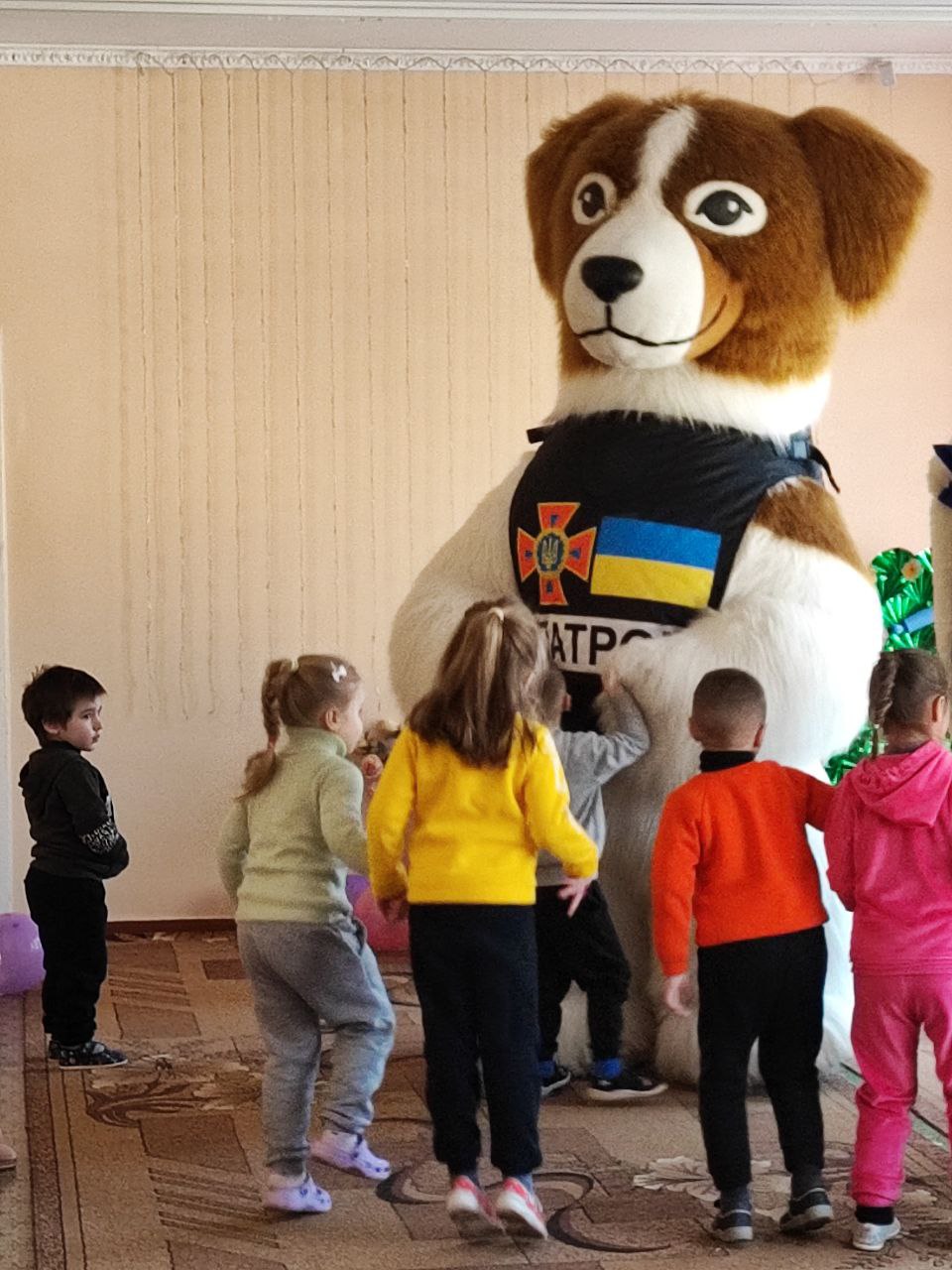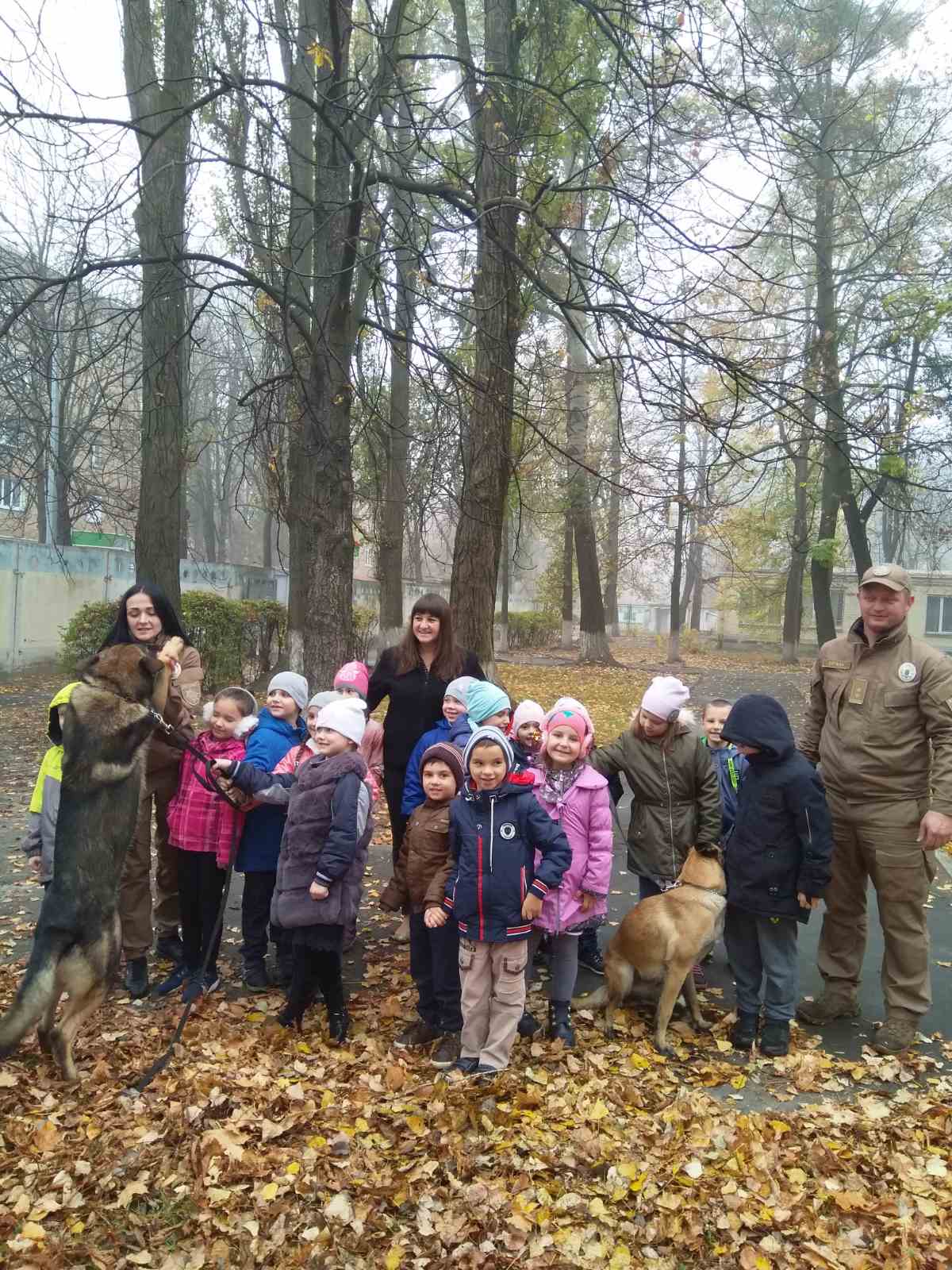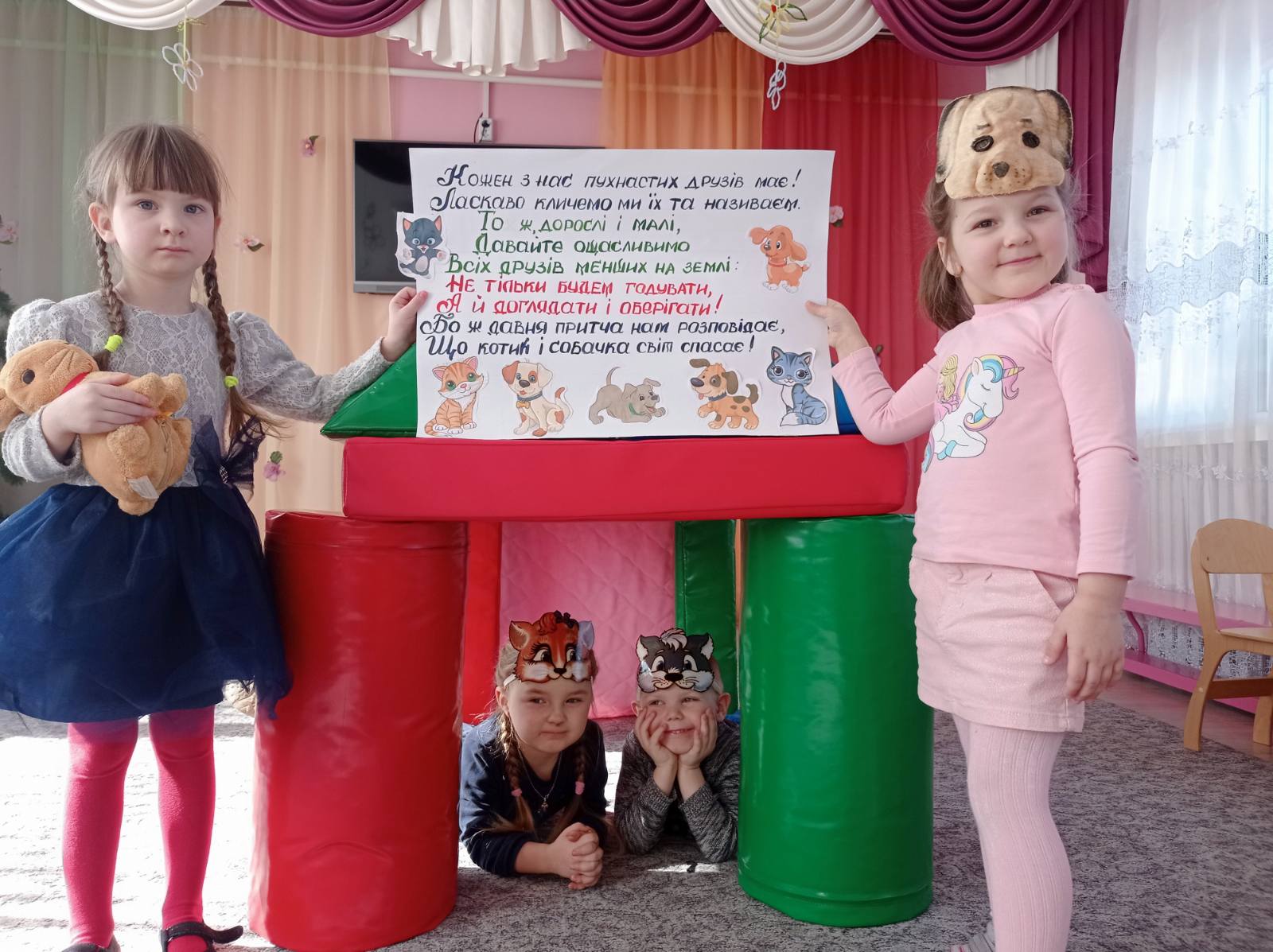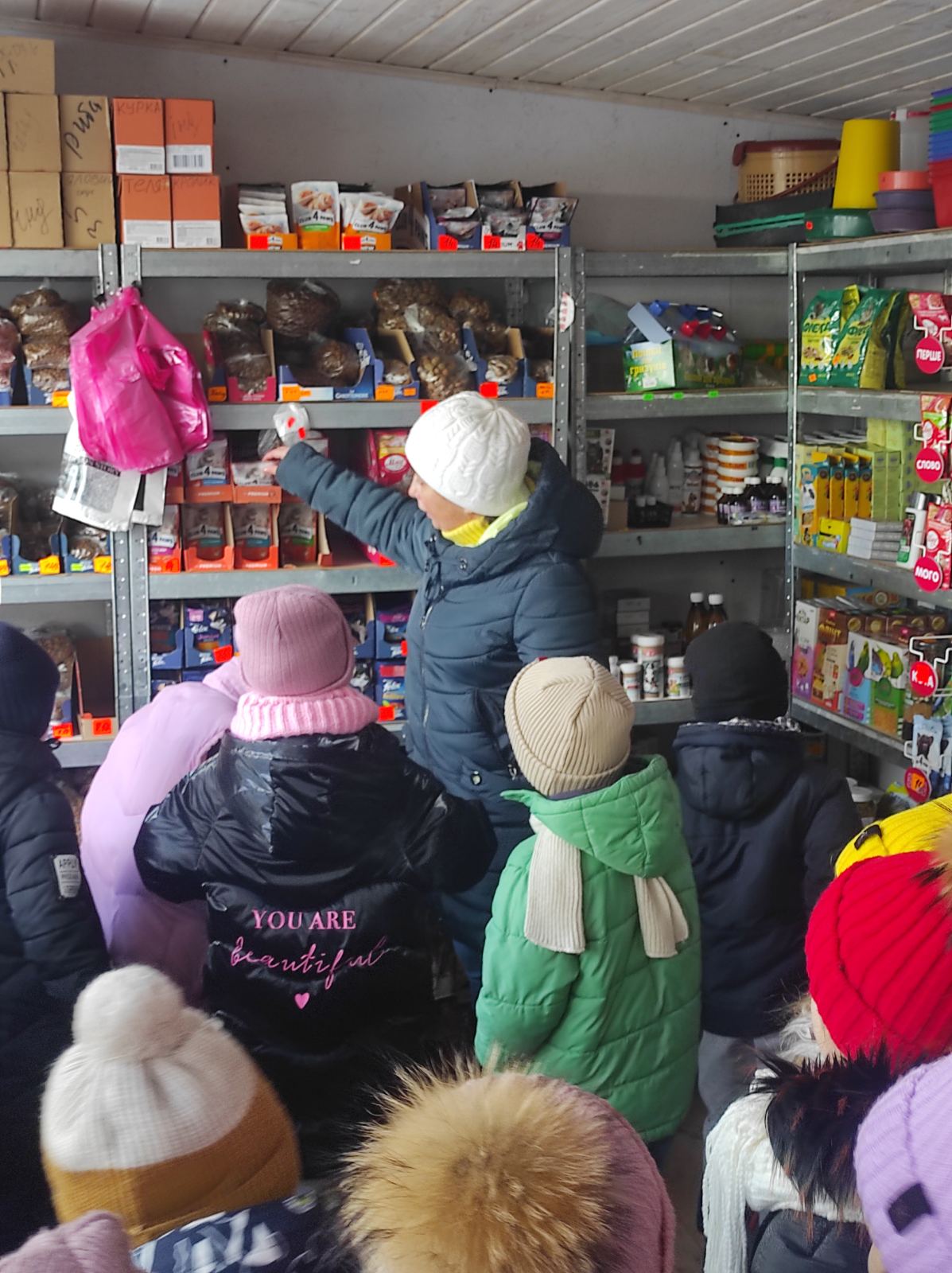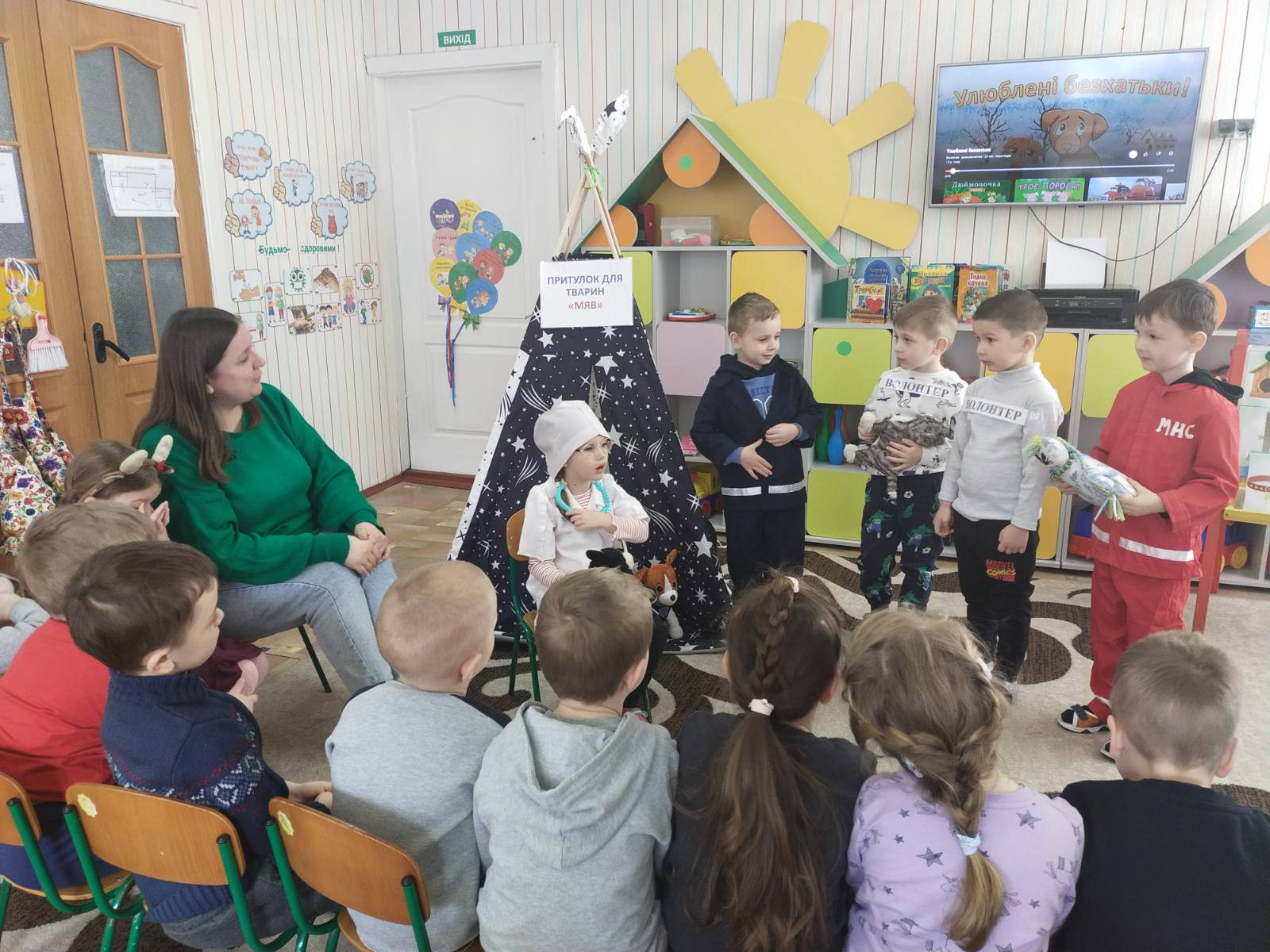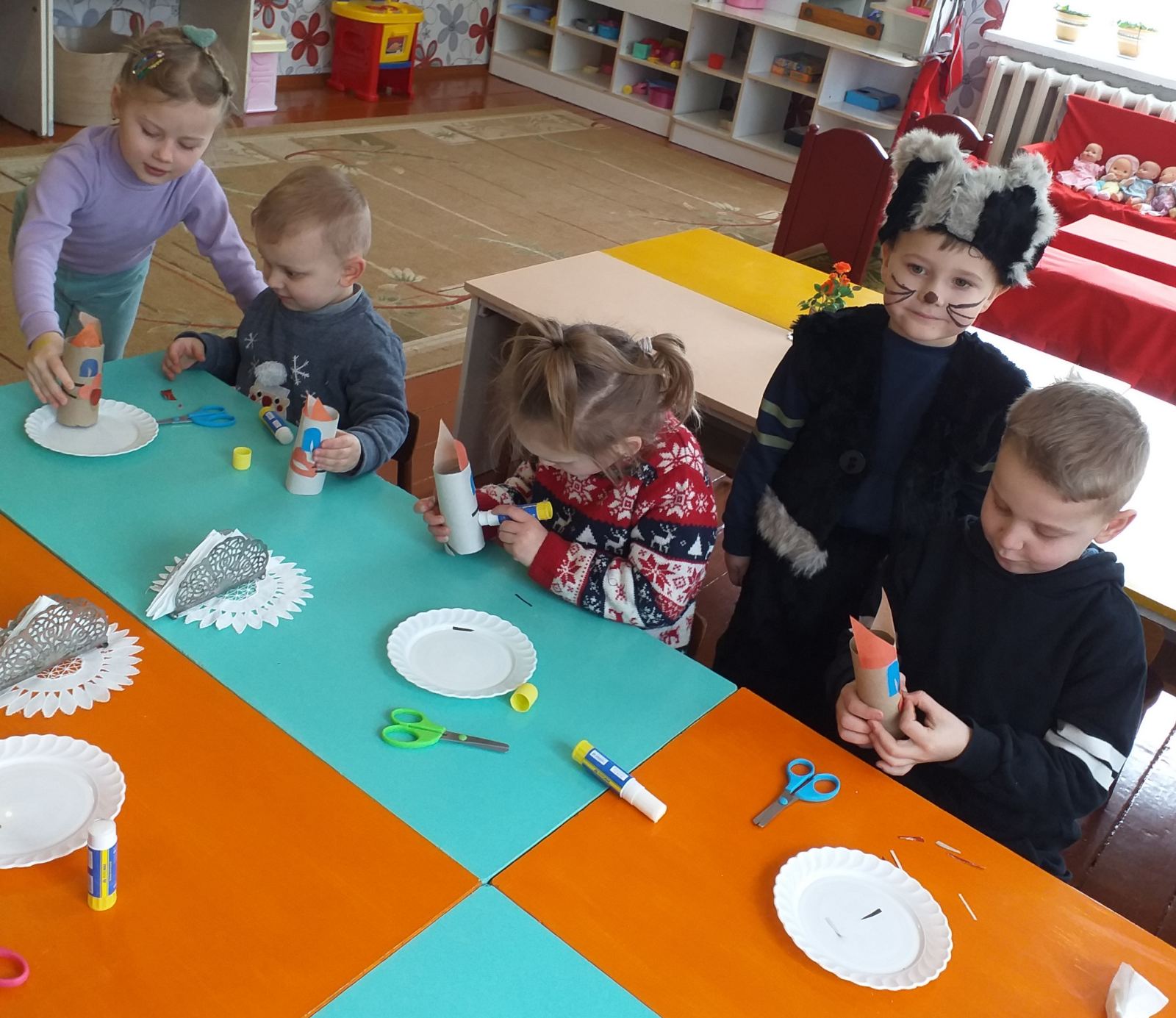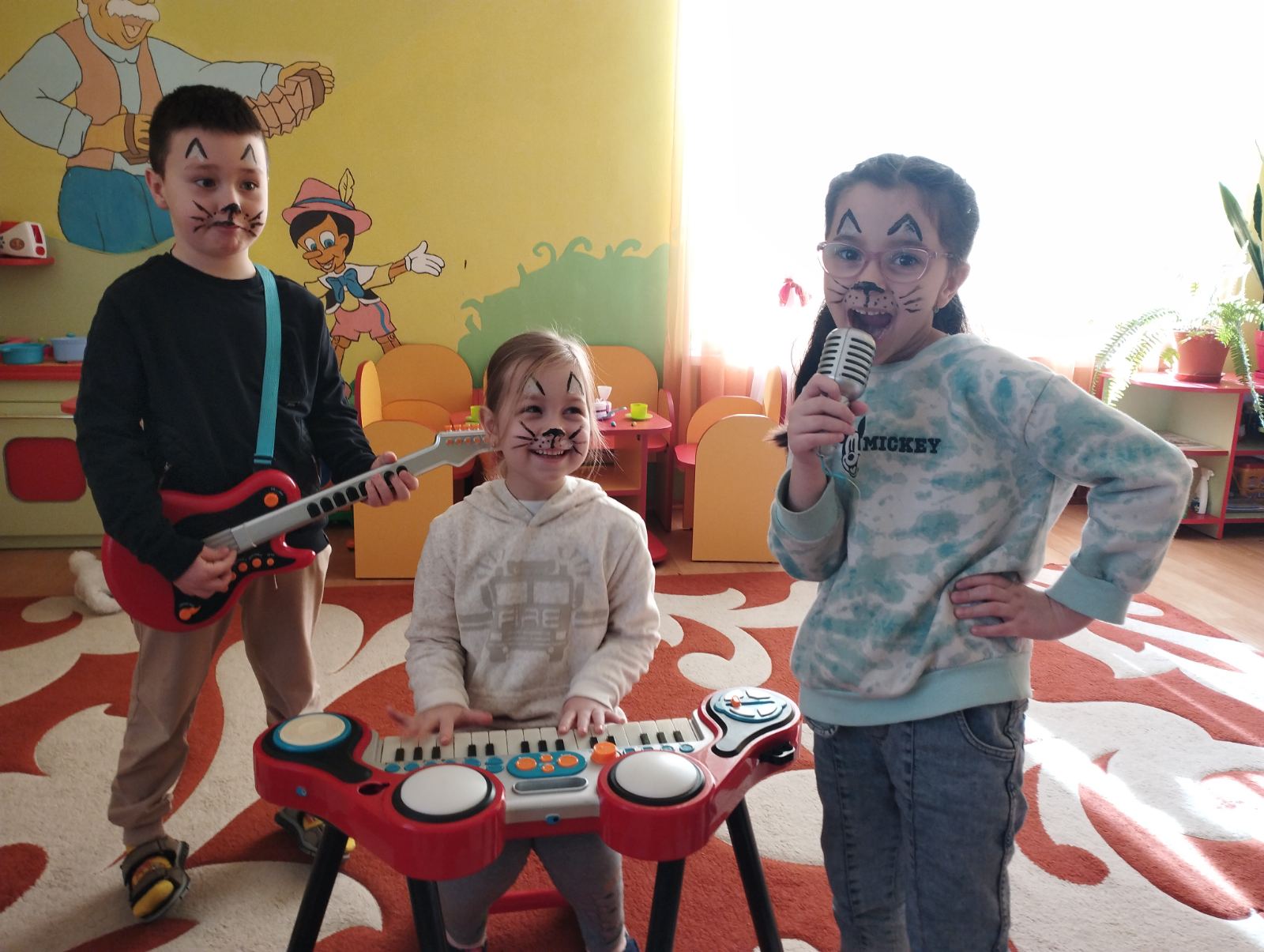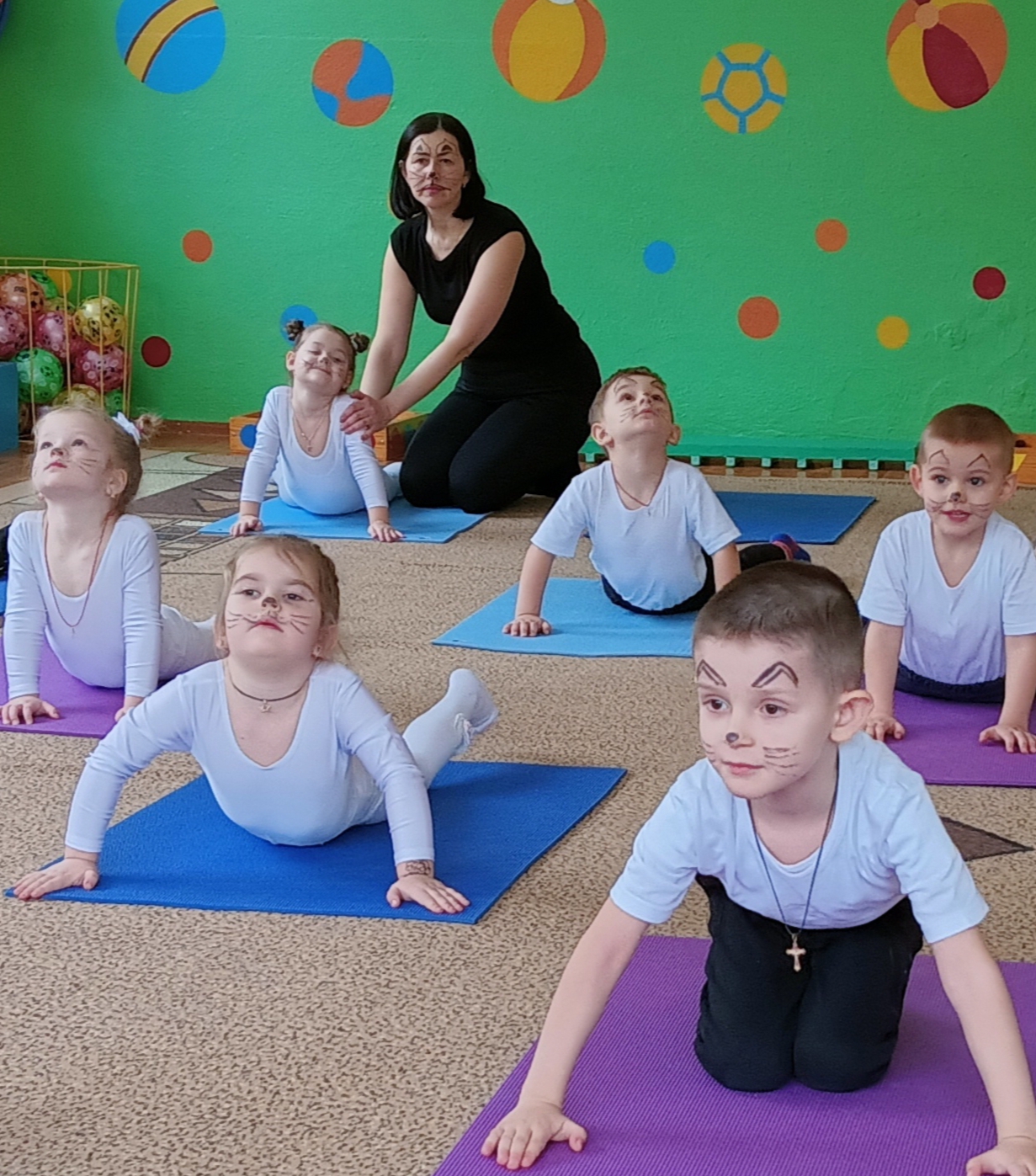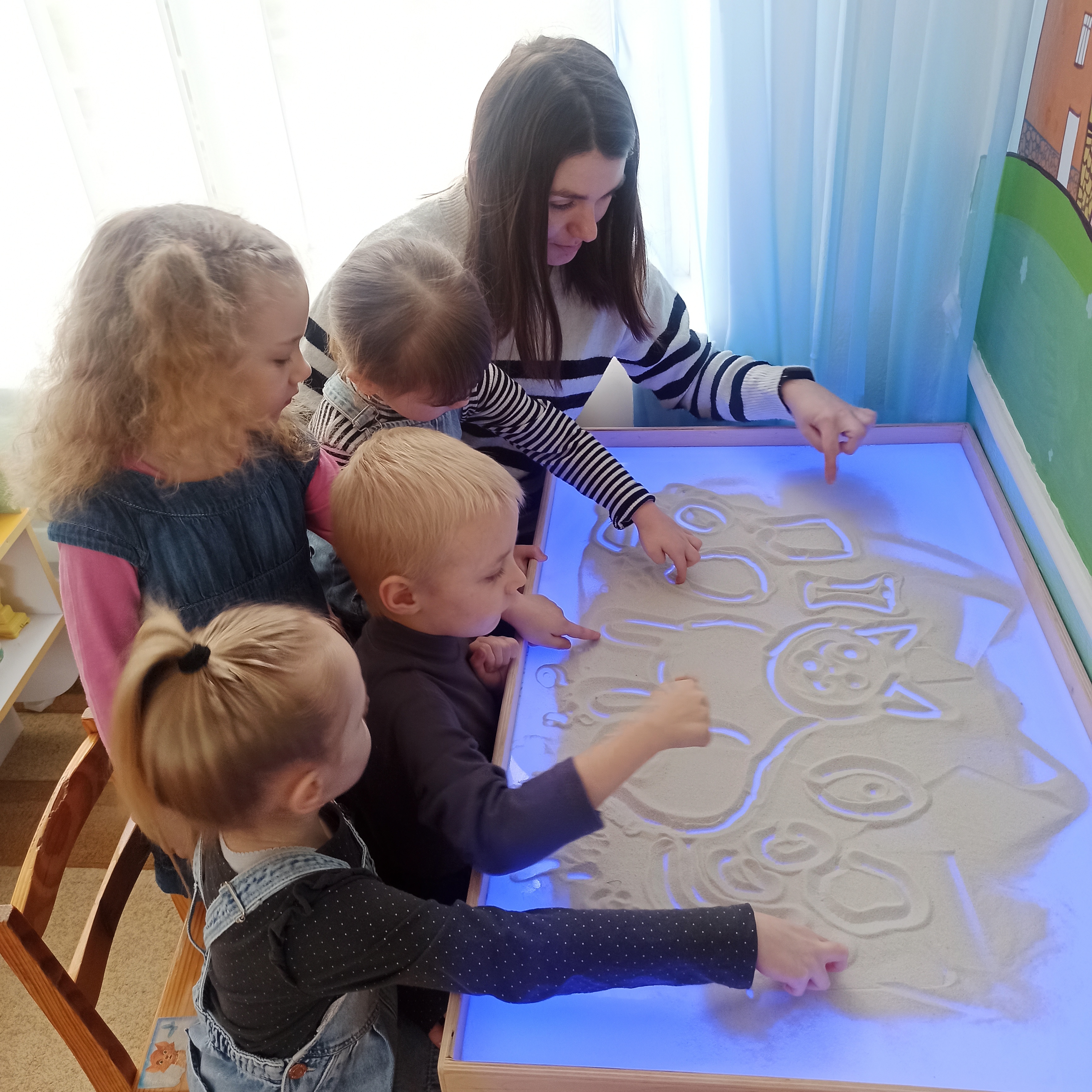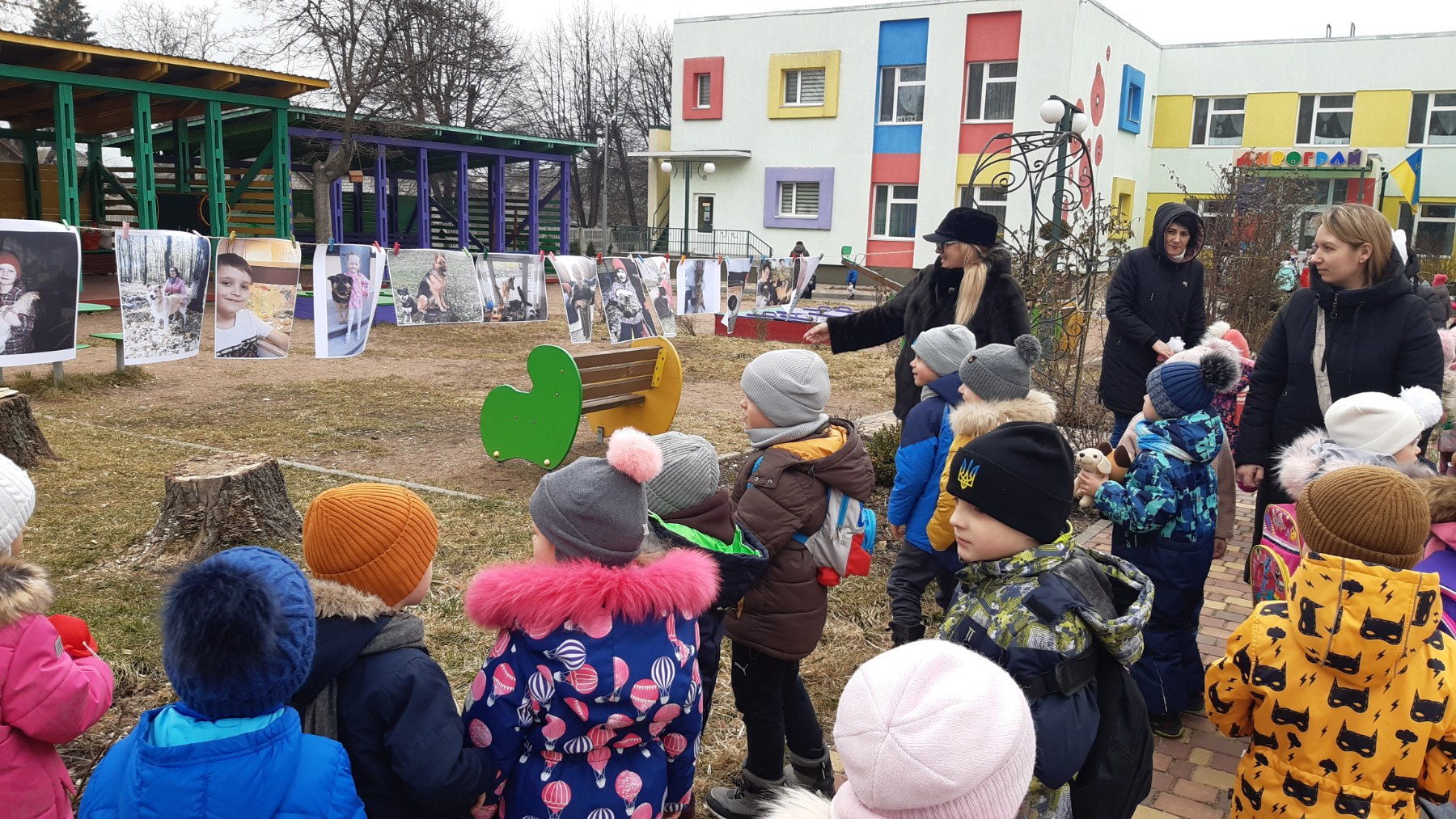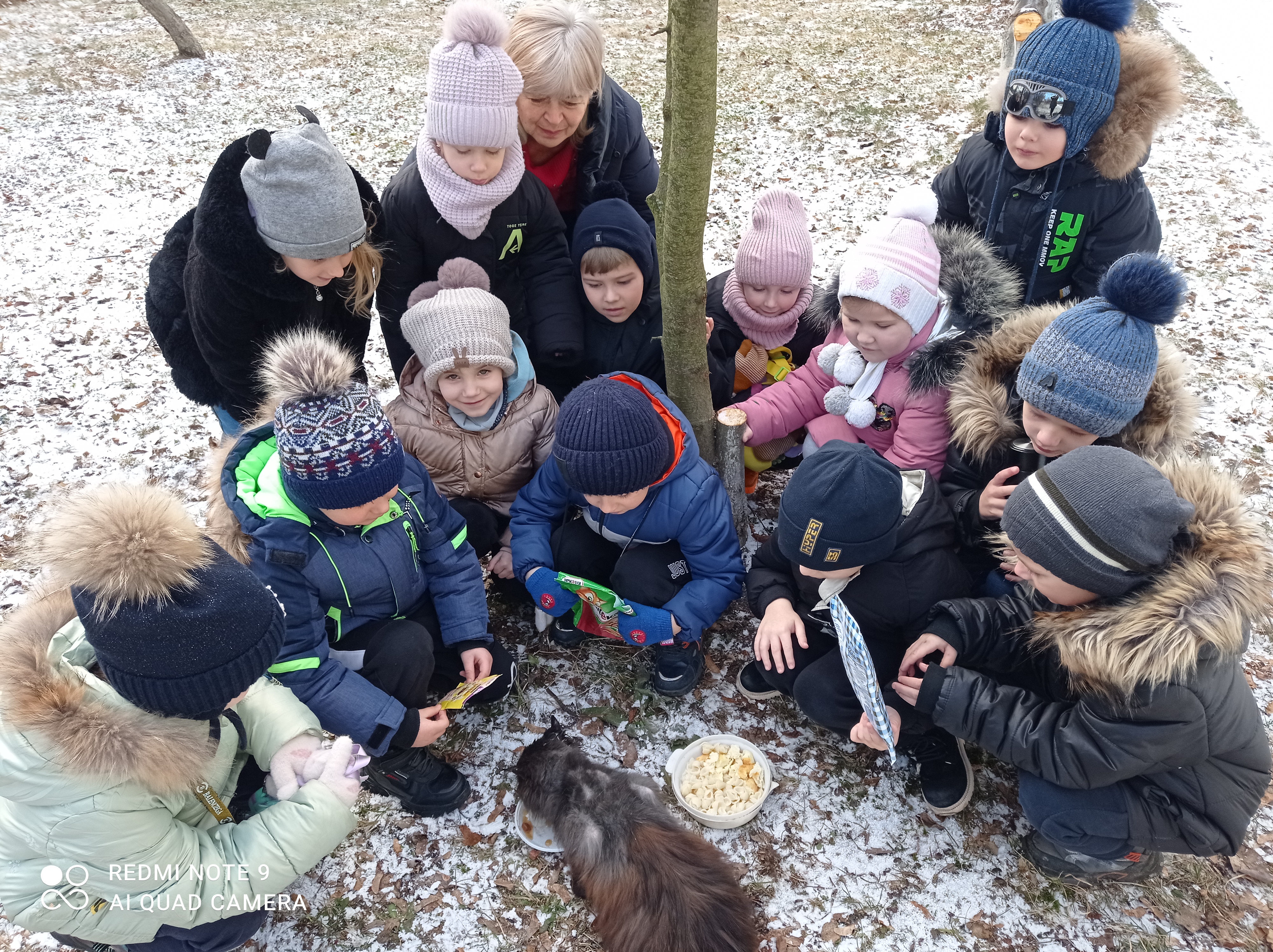 Soon, every educational institution will receive the Certificate of Participation in the II International Humaneness Lesson from our Foundation.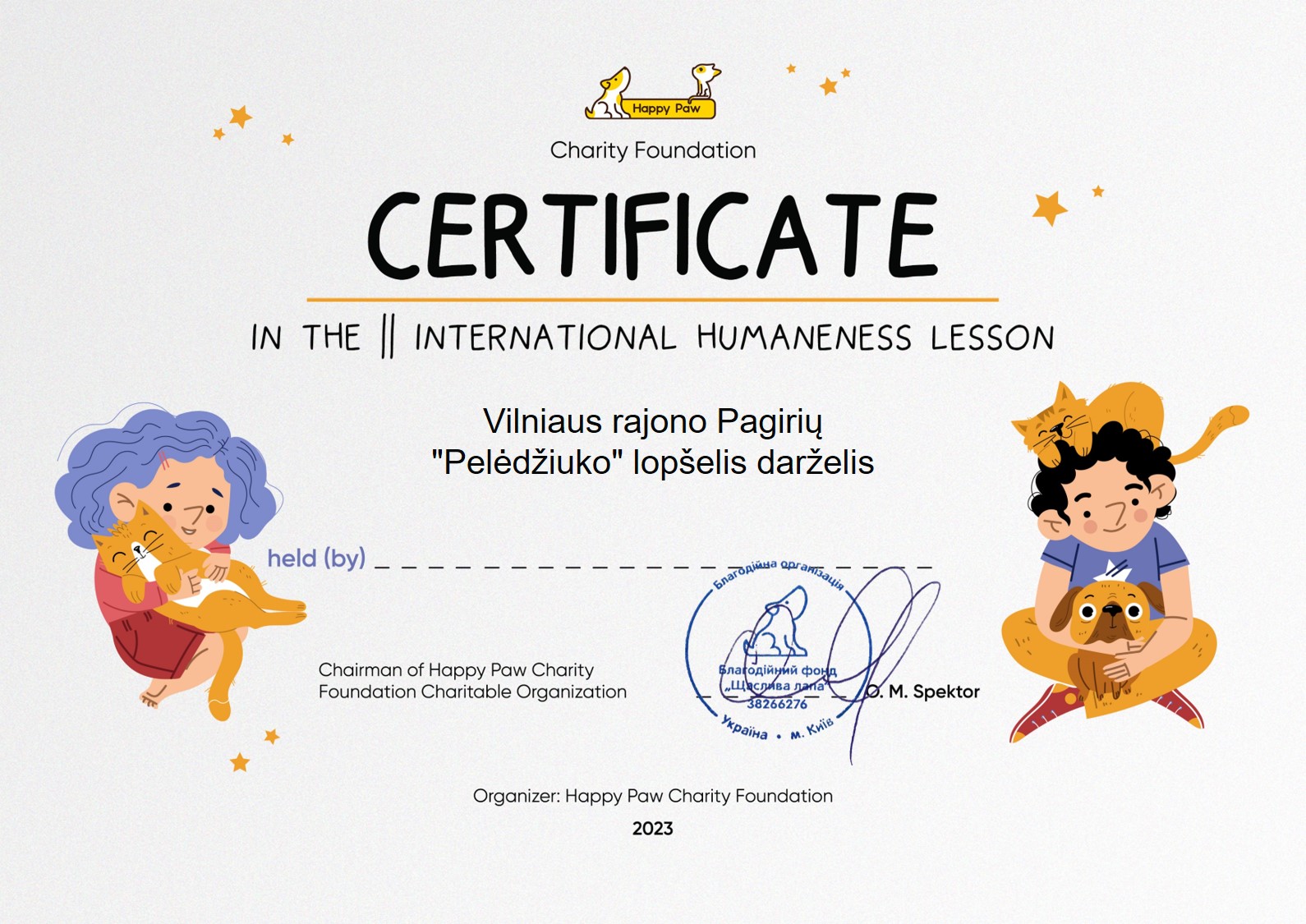 The indifference of teachers to the fate of animals and the desire for changes in the current situation regarding homeless four-legged animals was vividly reflected in the International Flash Mob joined by hundreds of kindergartens. You can watch the videos recorded by the pedagogical teams in social media using the hashtags #заняття_доброти #happypaw :
- https://www.facebook.com/watch/?v=613948146738975&extid=CL-UNK-UNK-UNK-AN_GK0T-GK1C&mibextid=1YhcI9R&ref=sharing
- https://www.facebook.com/groups/128603234514098/?multi_permalinks=1154800121894399&hoisted_section_header_type=recently_seen
- https://www.facebook.com/groups/1131833207172557/?multi_permalinks=1871550369867500&hoisted_section_header_type=recently_seen
We looked at thousands of photos and hundreds of videos while summing up the Humaneness Lesson. We are sincerely grateful to everyone who participated in this important and interesting event and we invite you to view the wonderful photos sent to us:
Foreign kindergartens
Republic of Bulgaria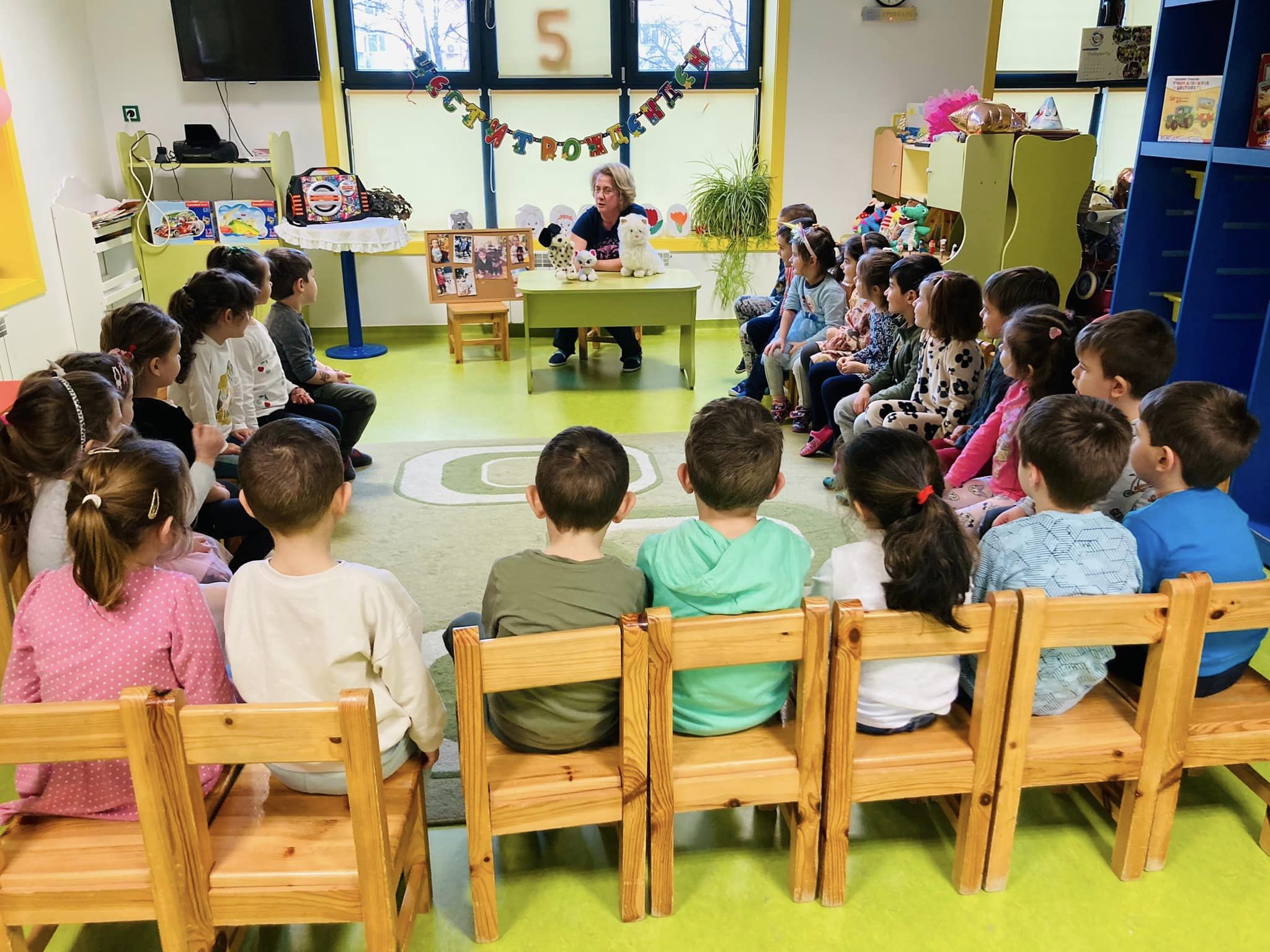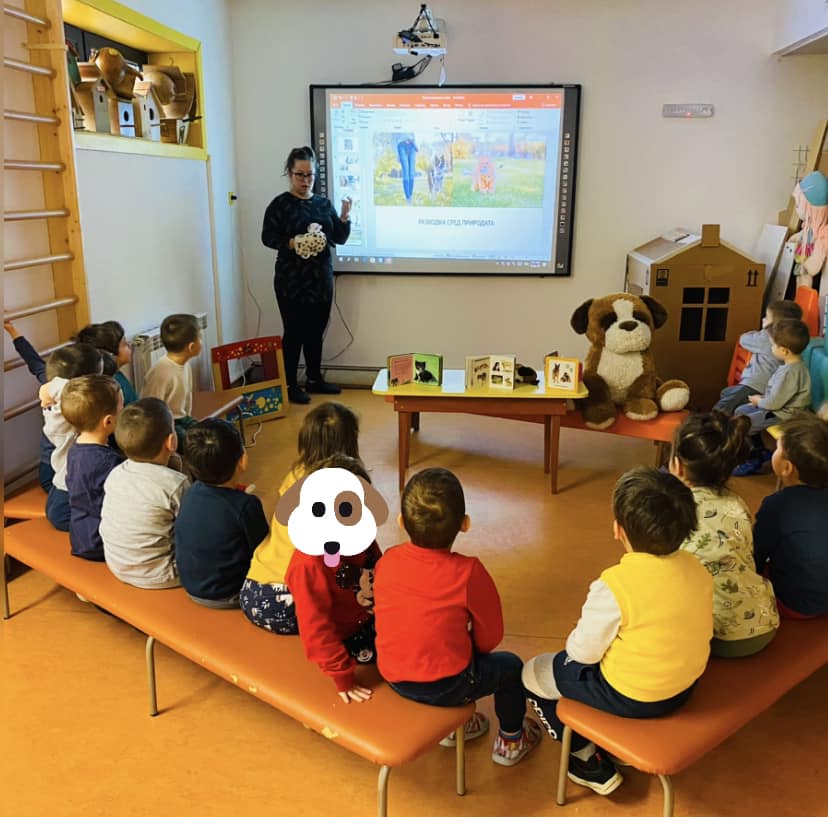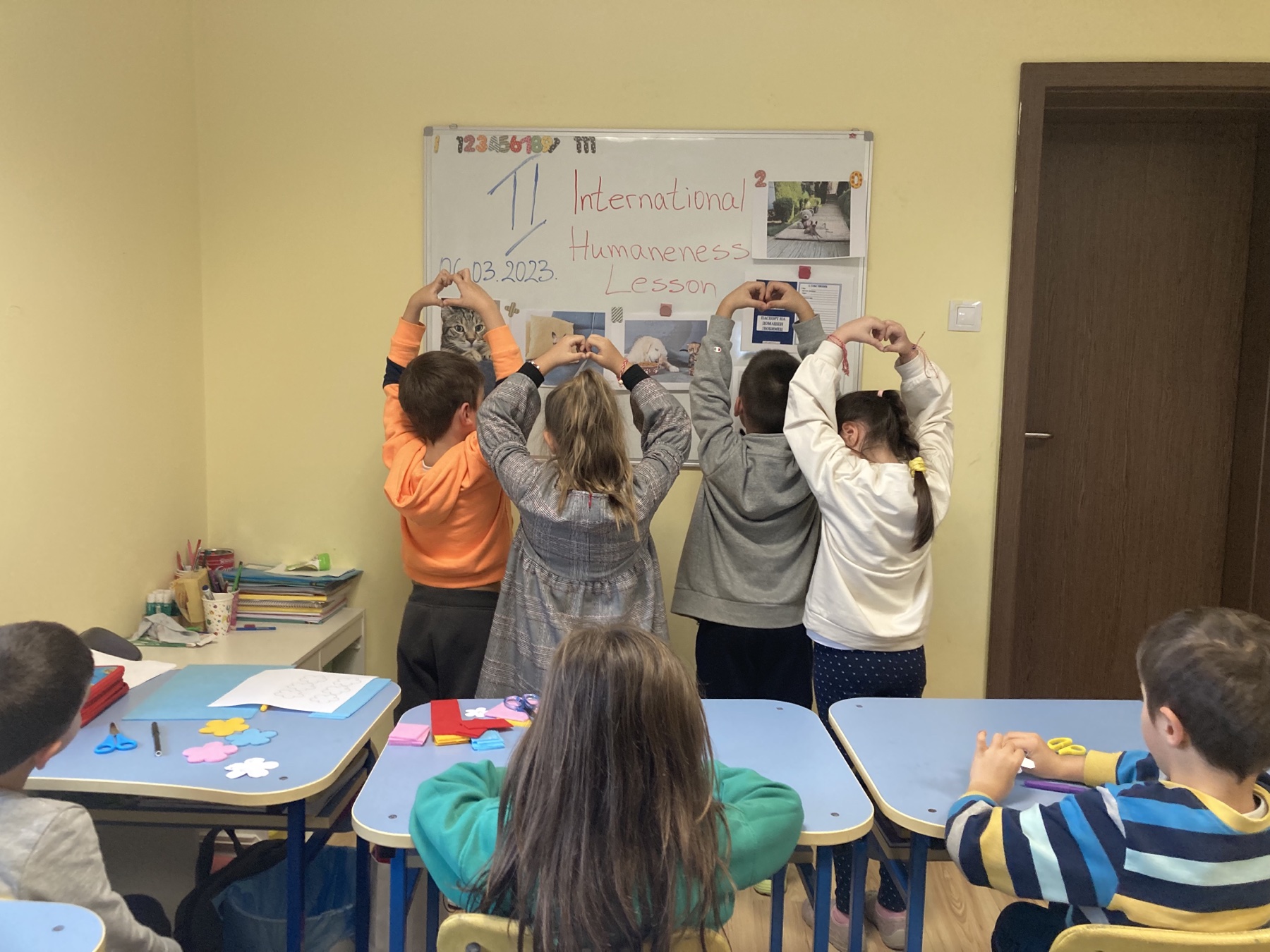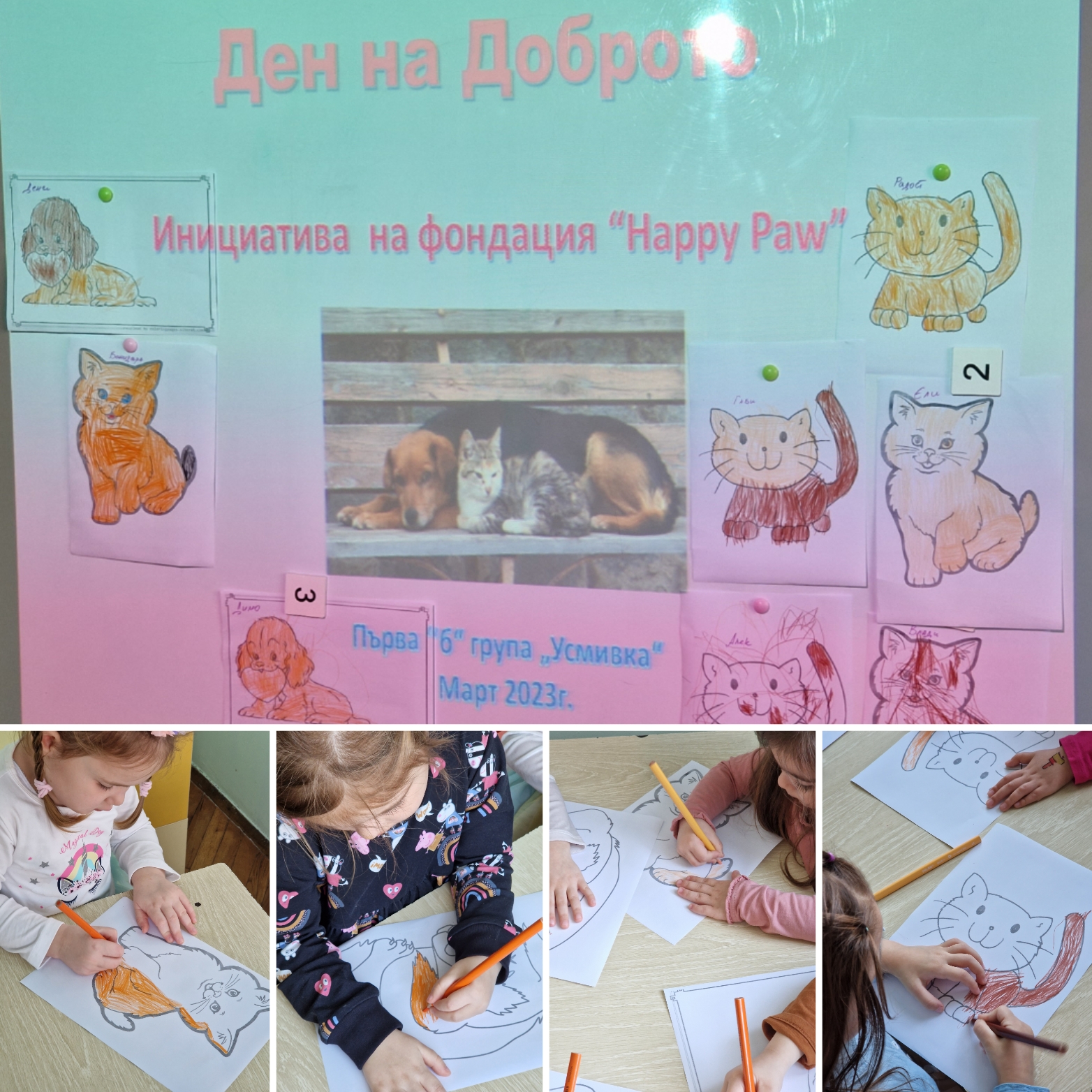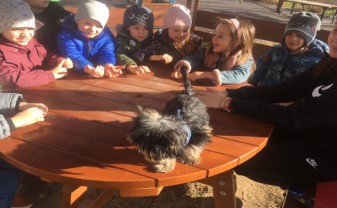 Republic of Estonia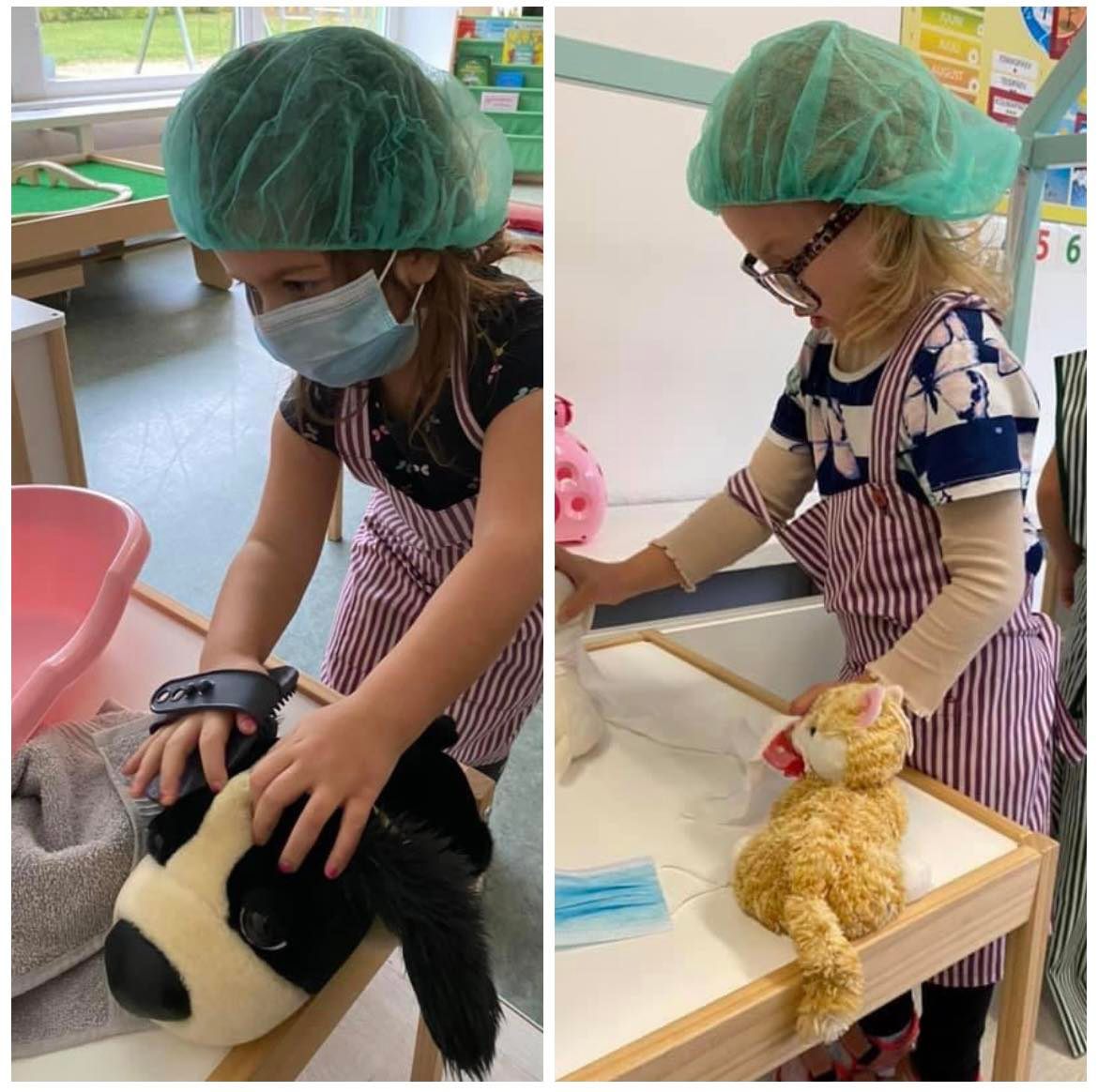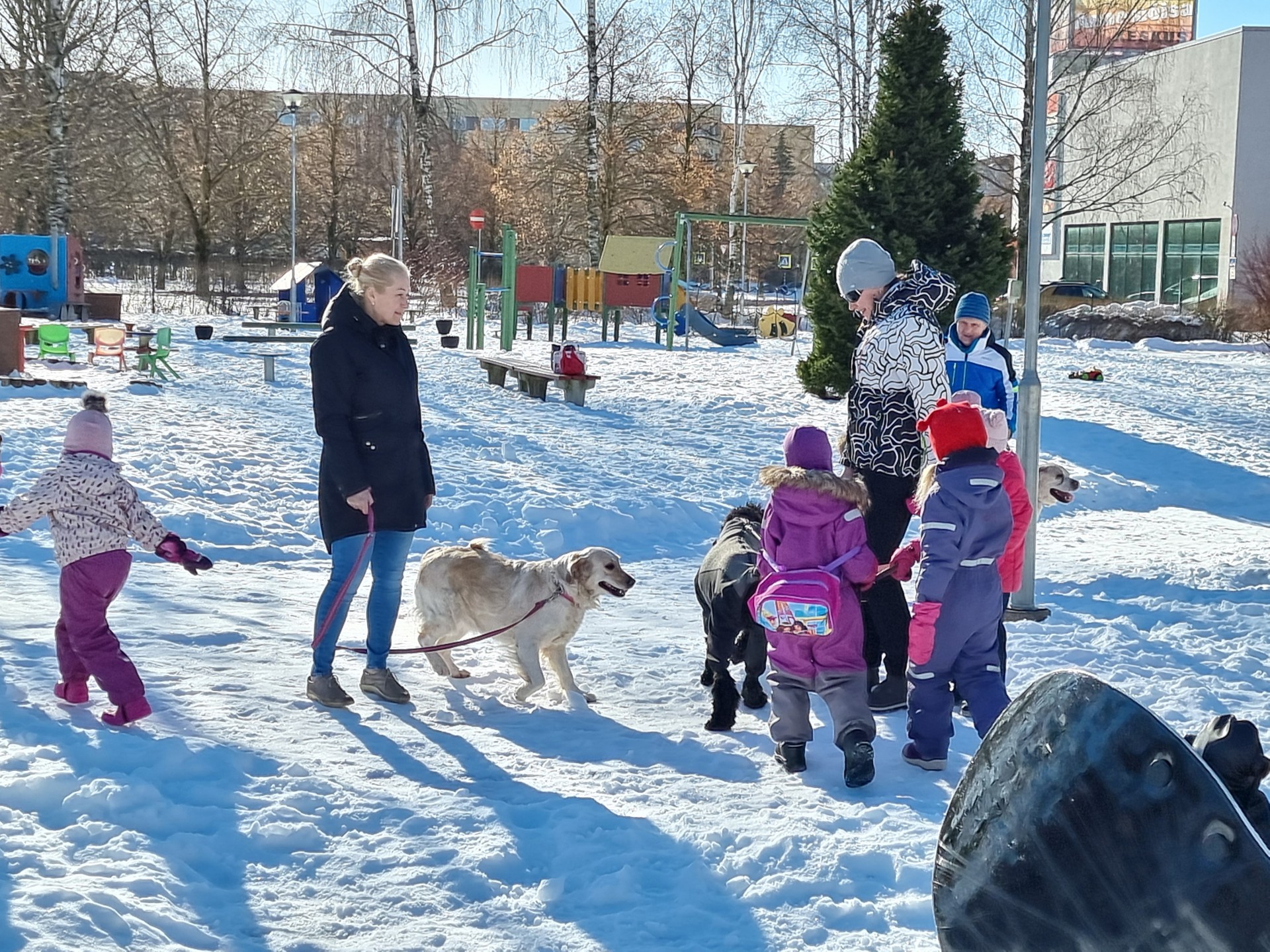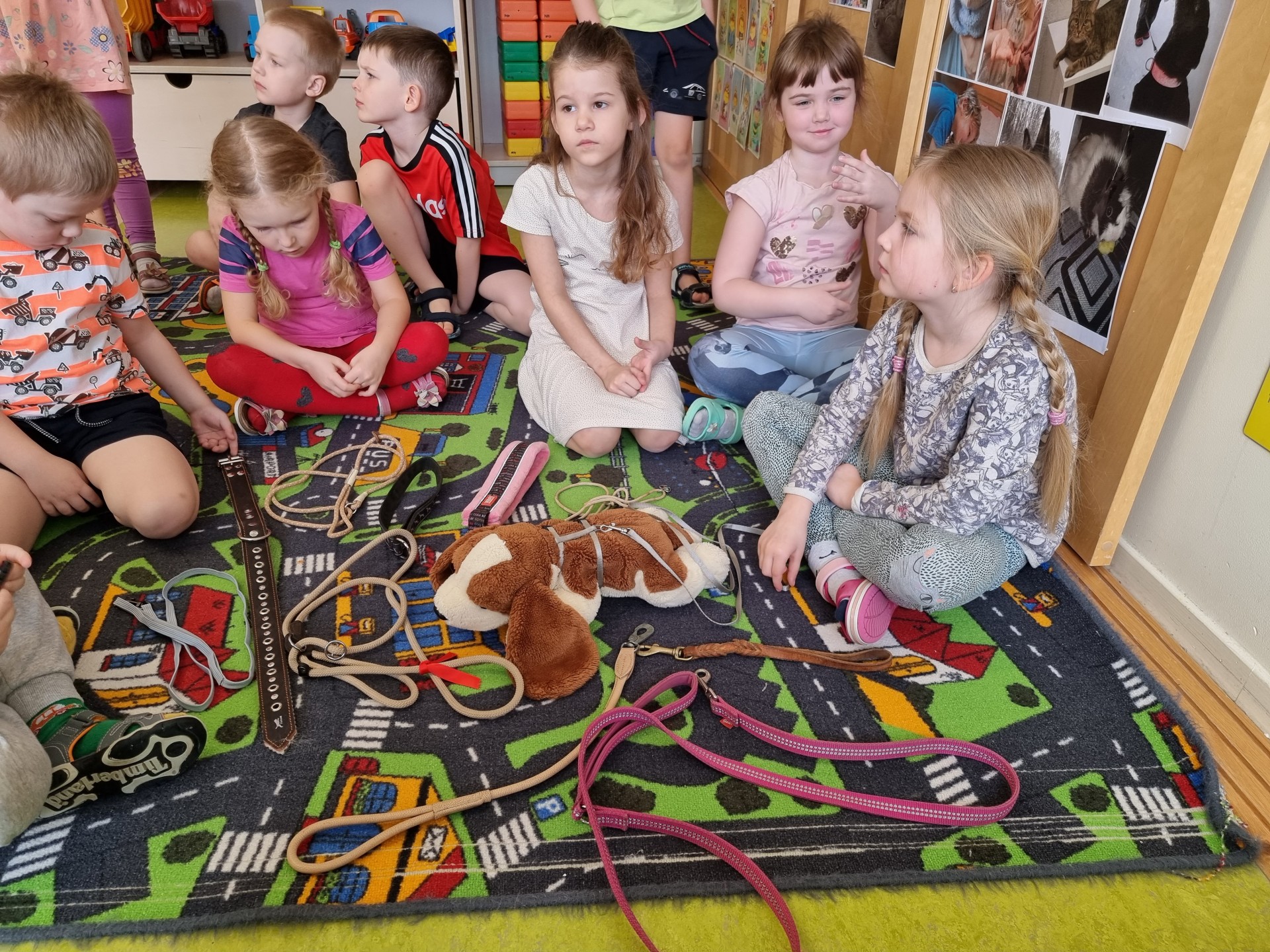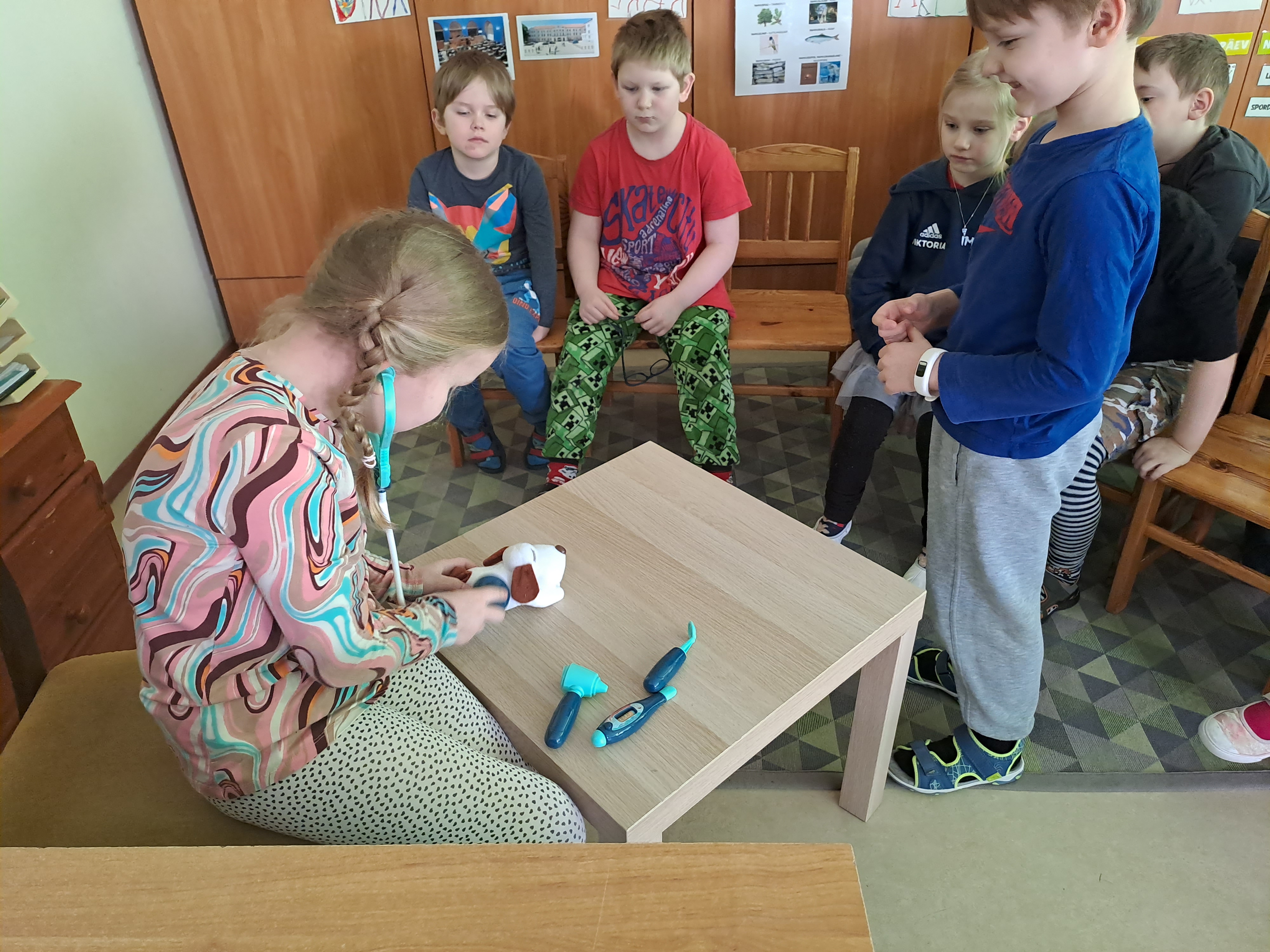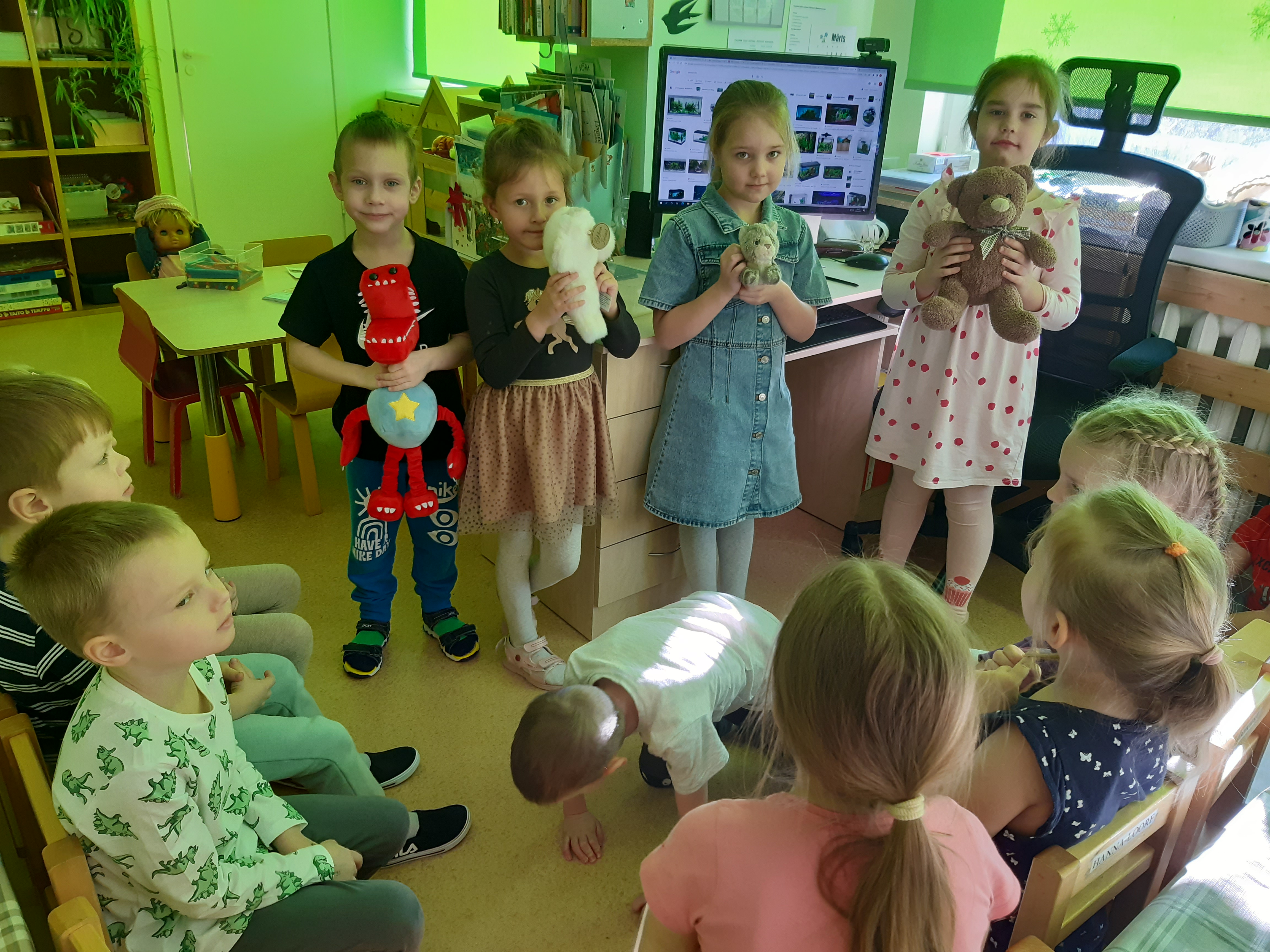 Republic of Latvia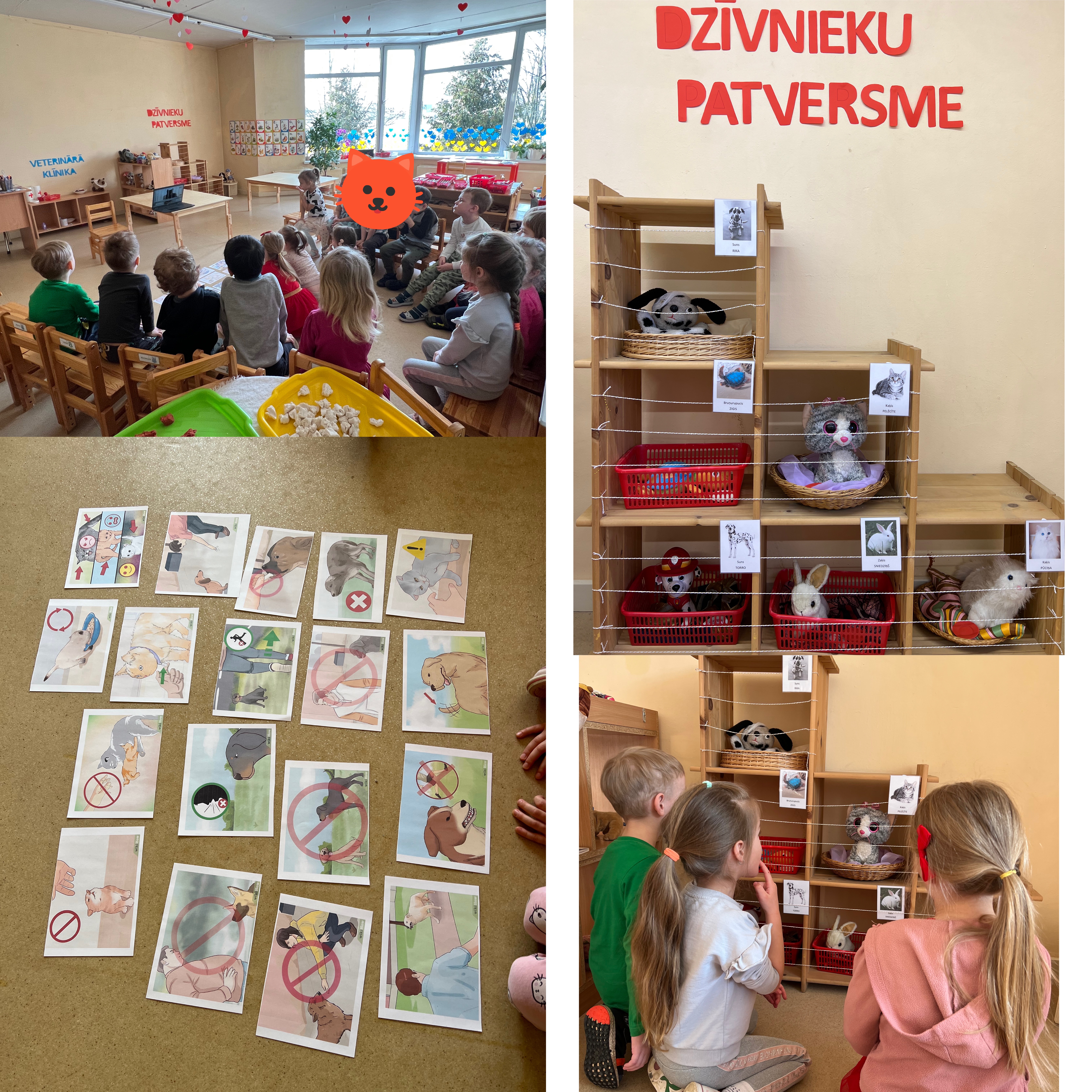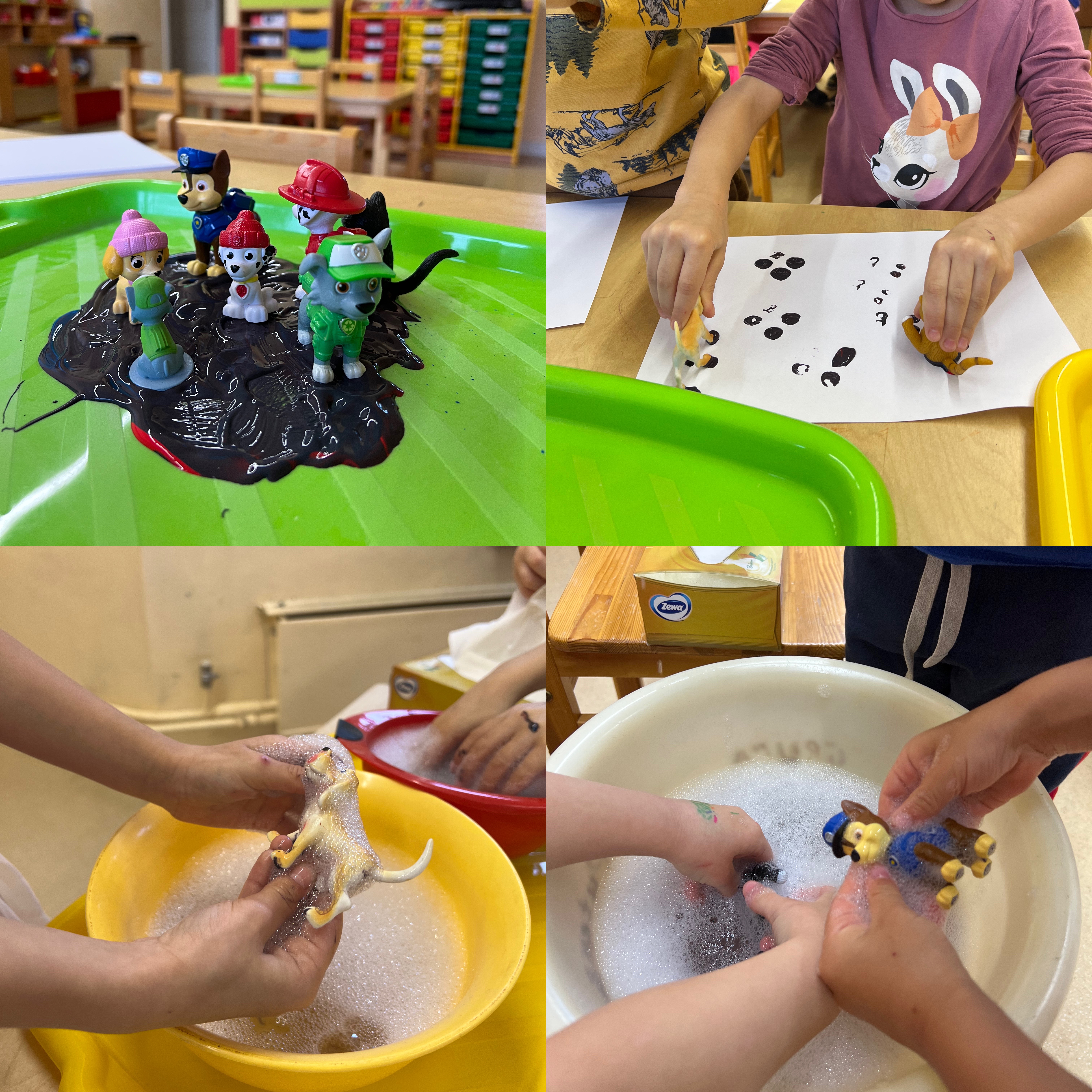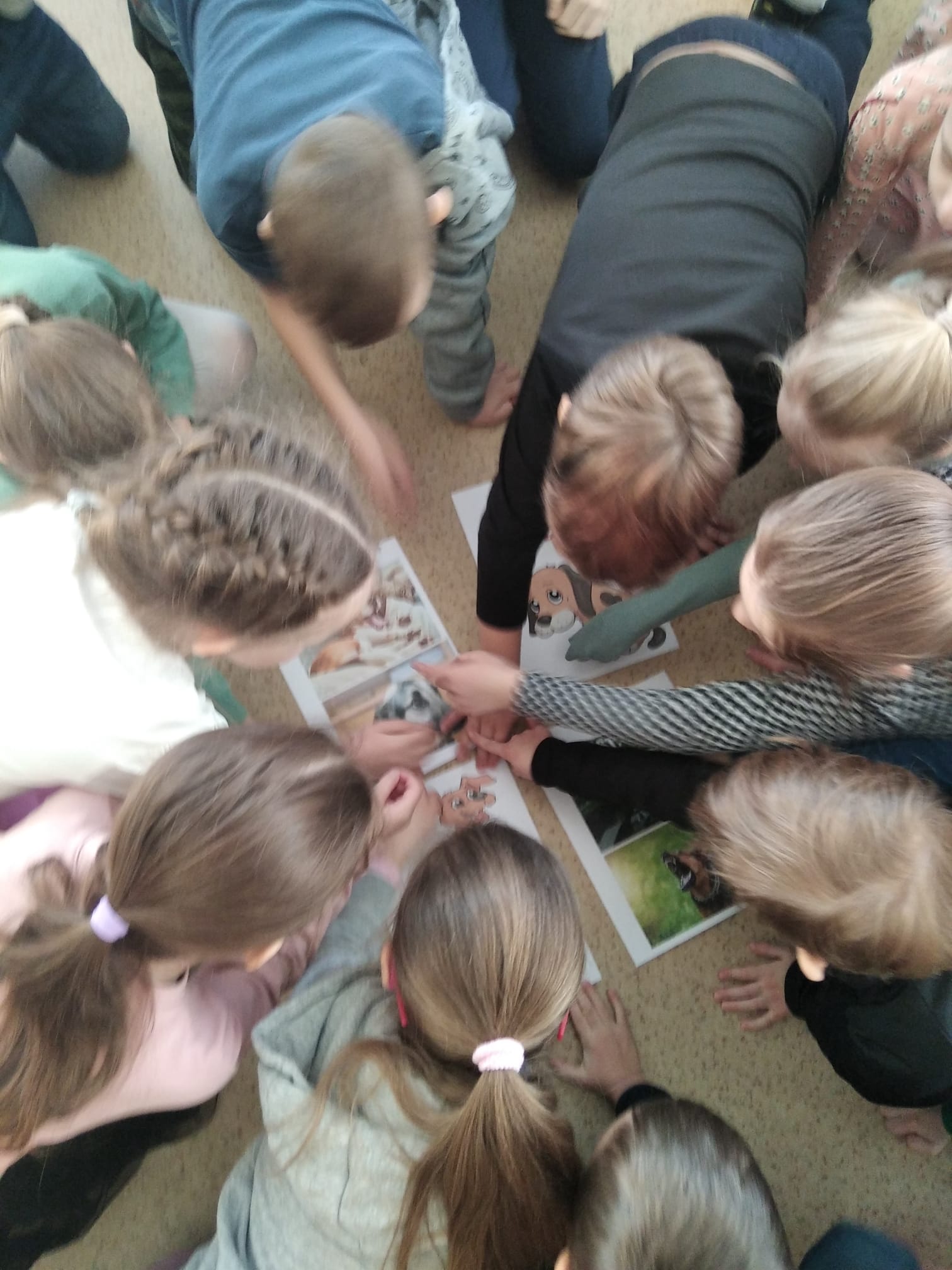 Republic of Lithuania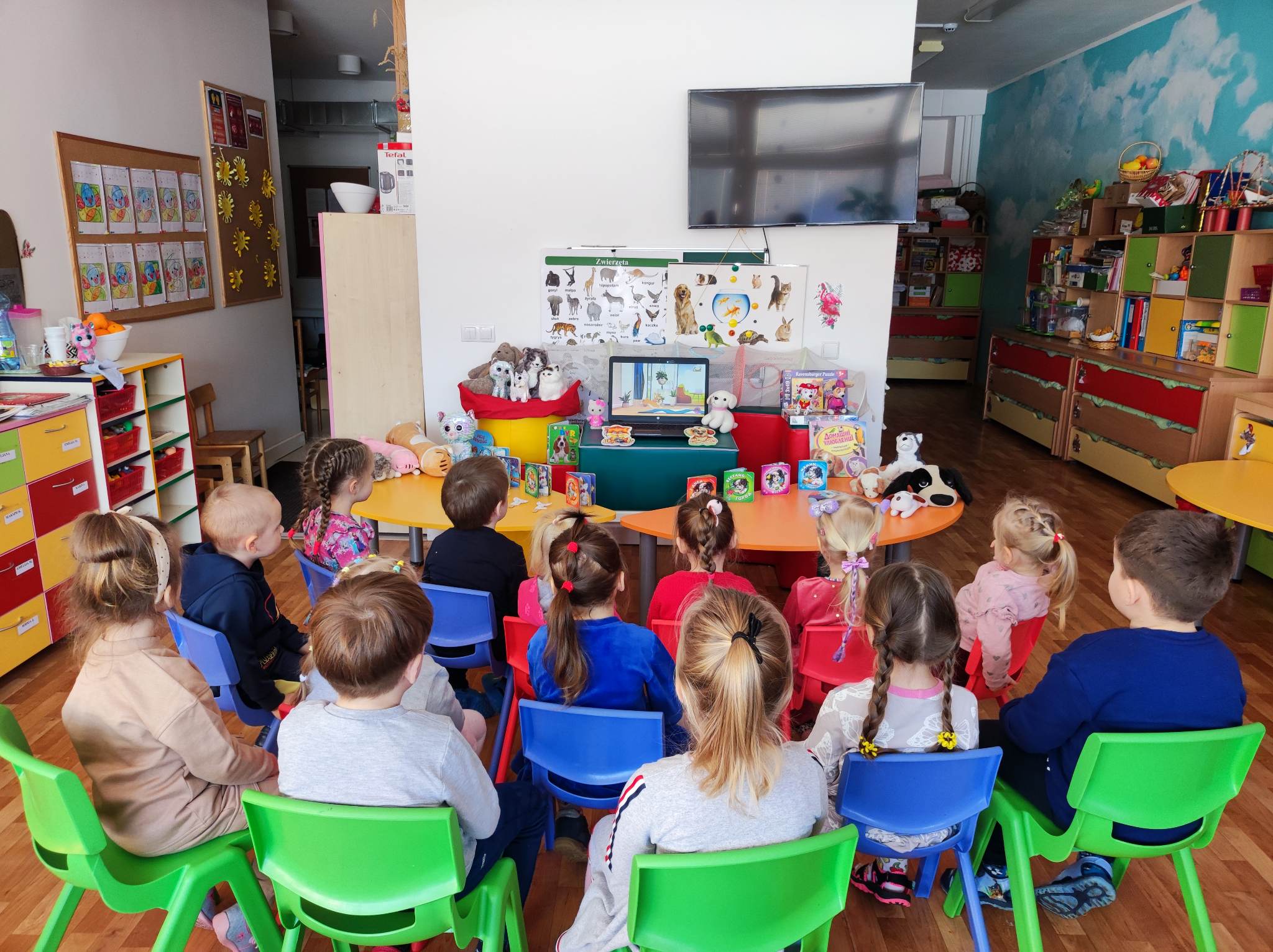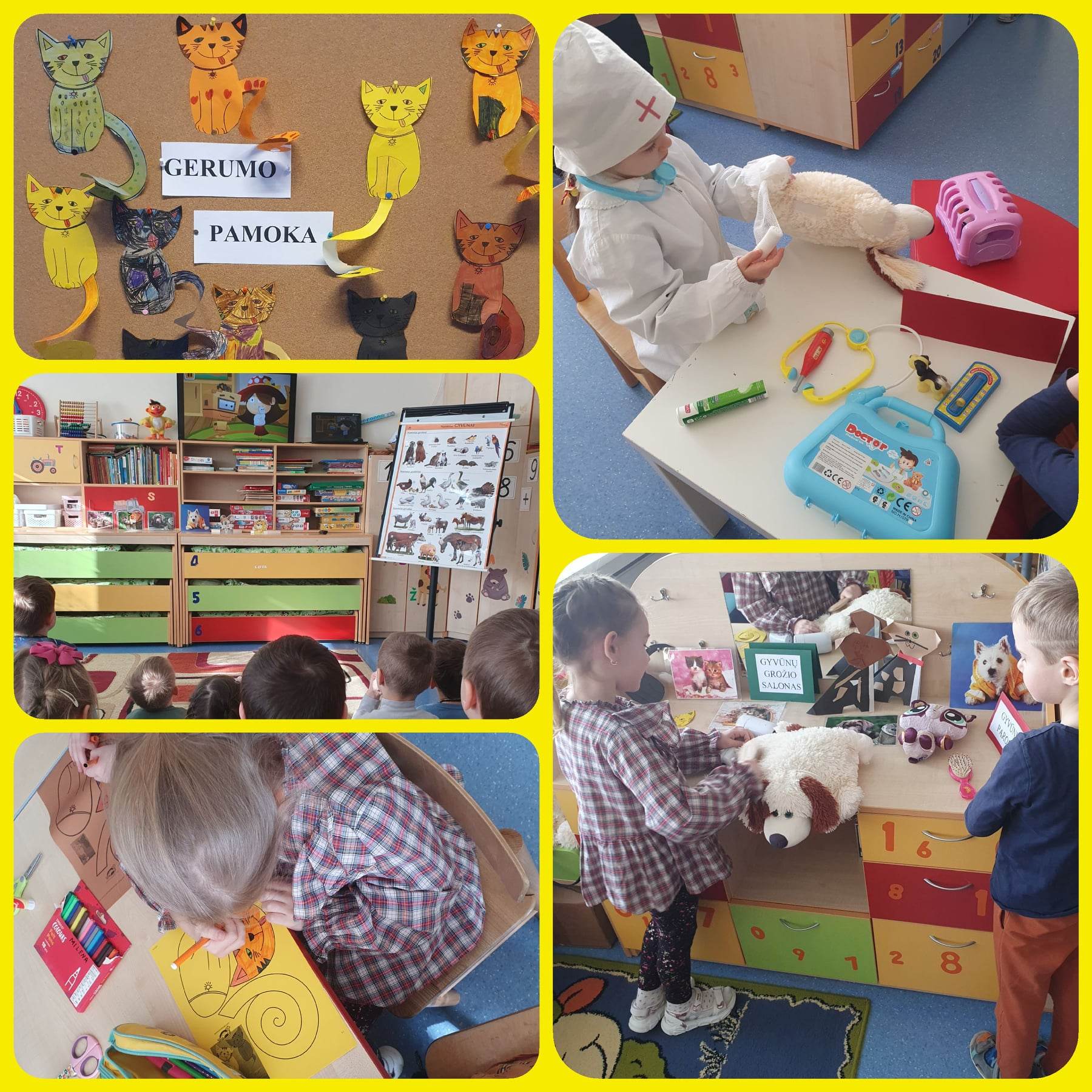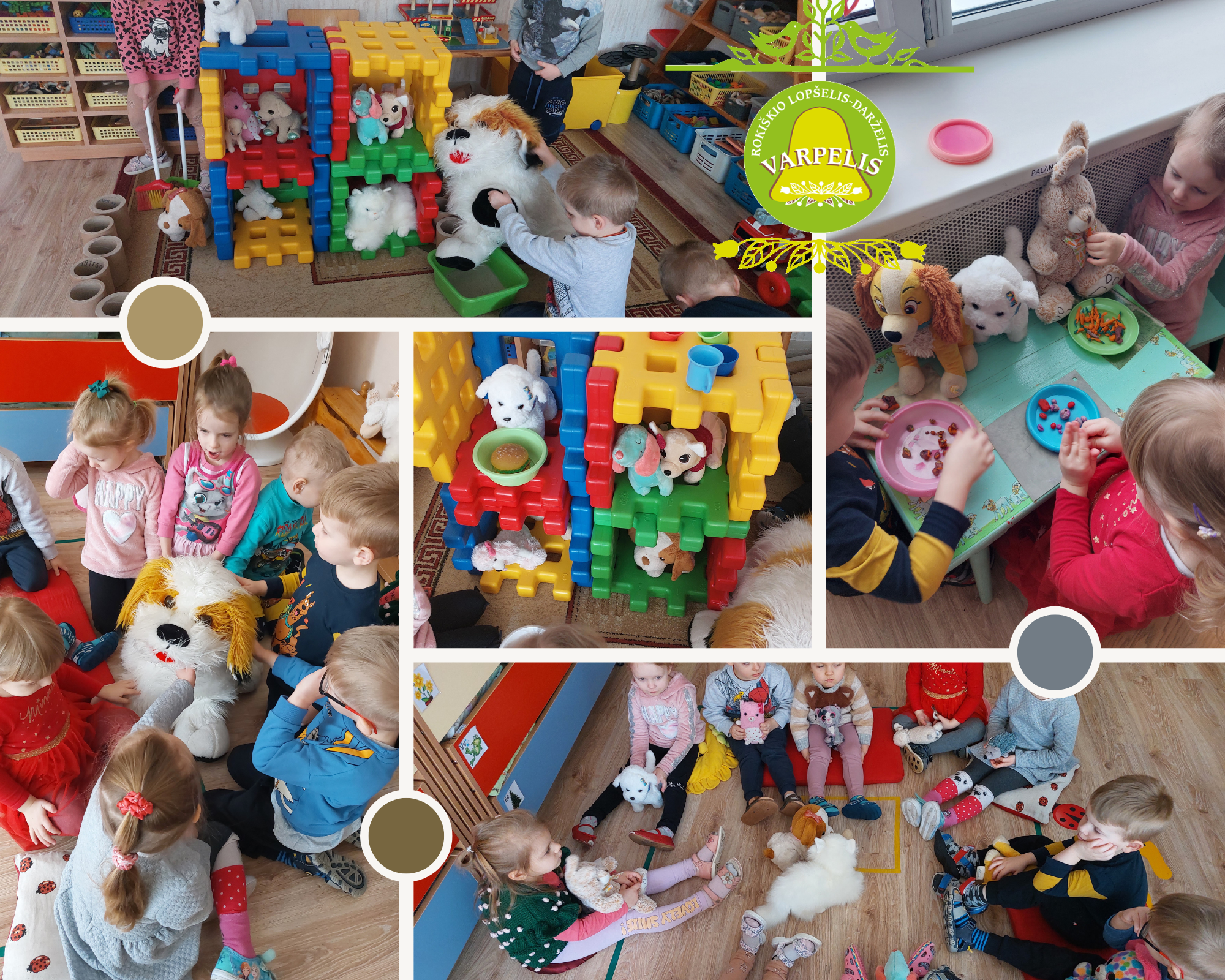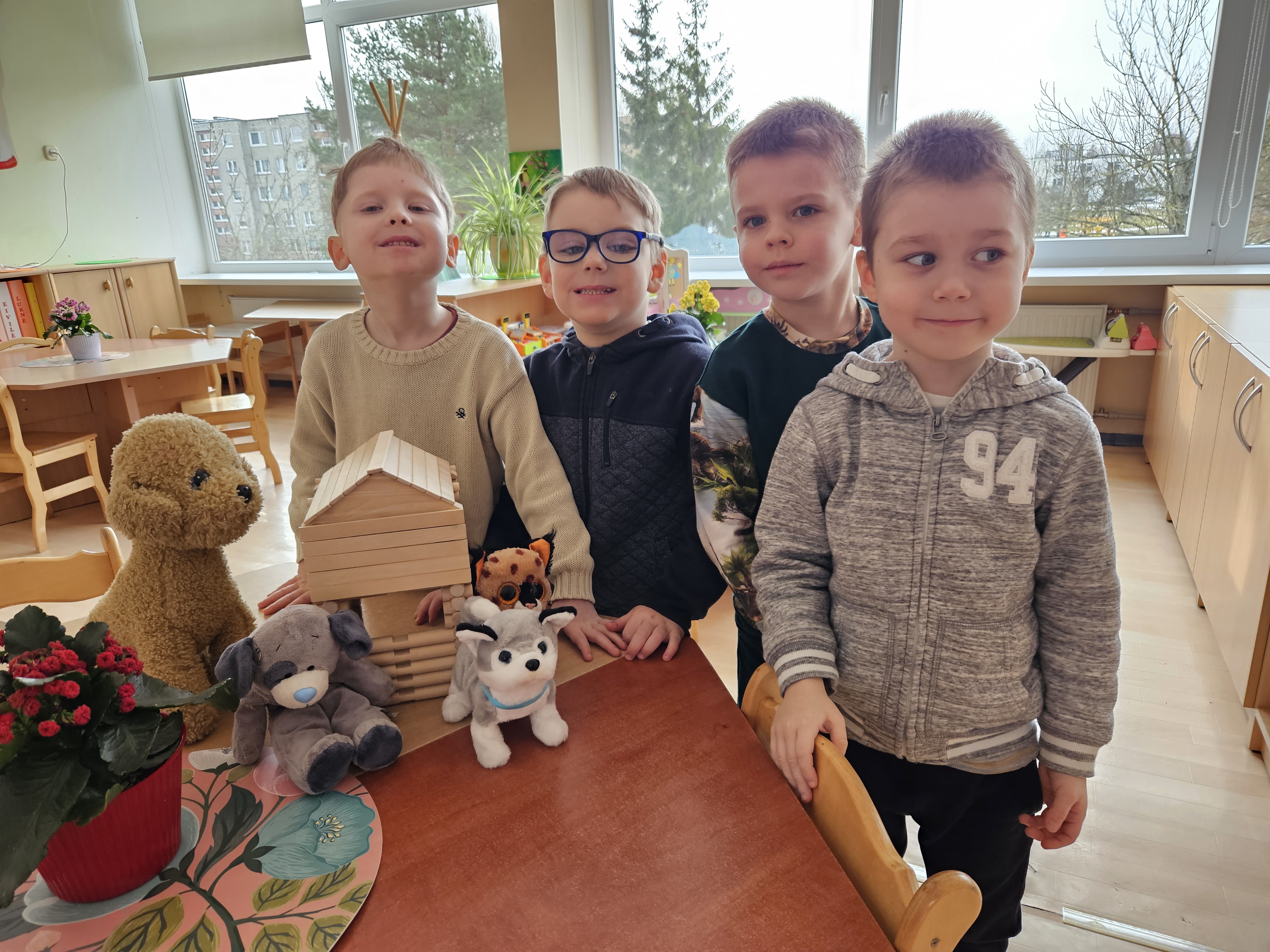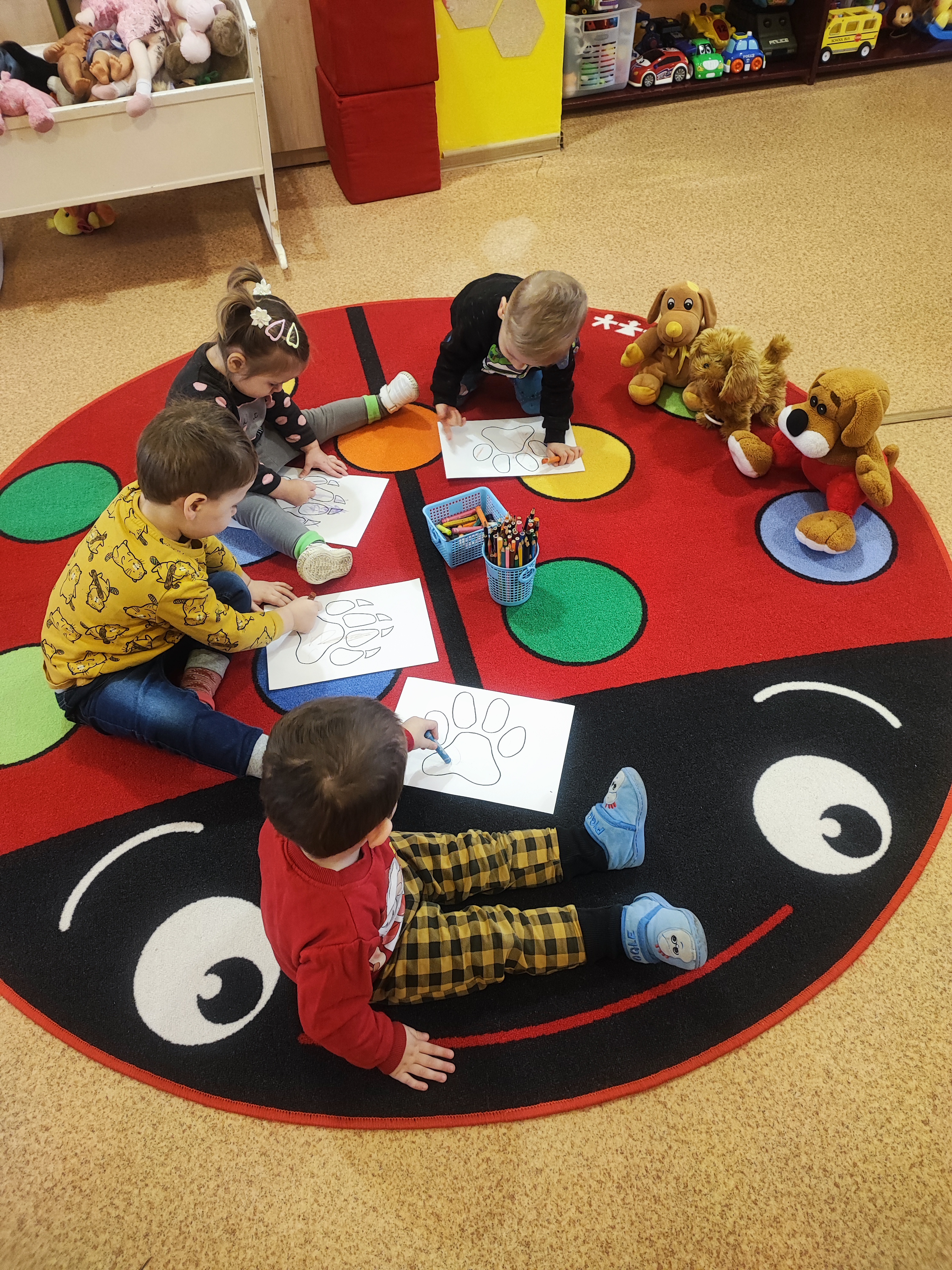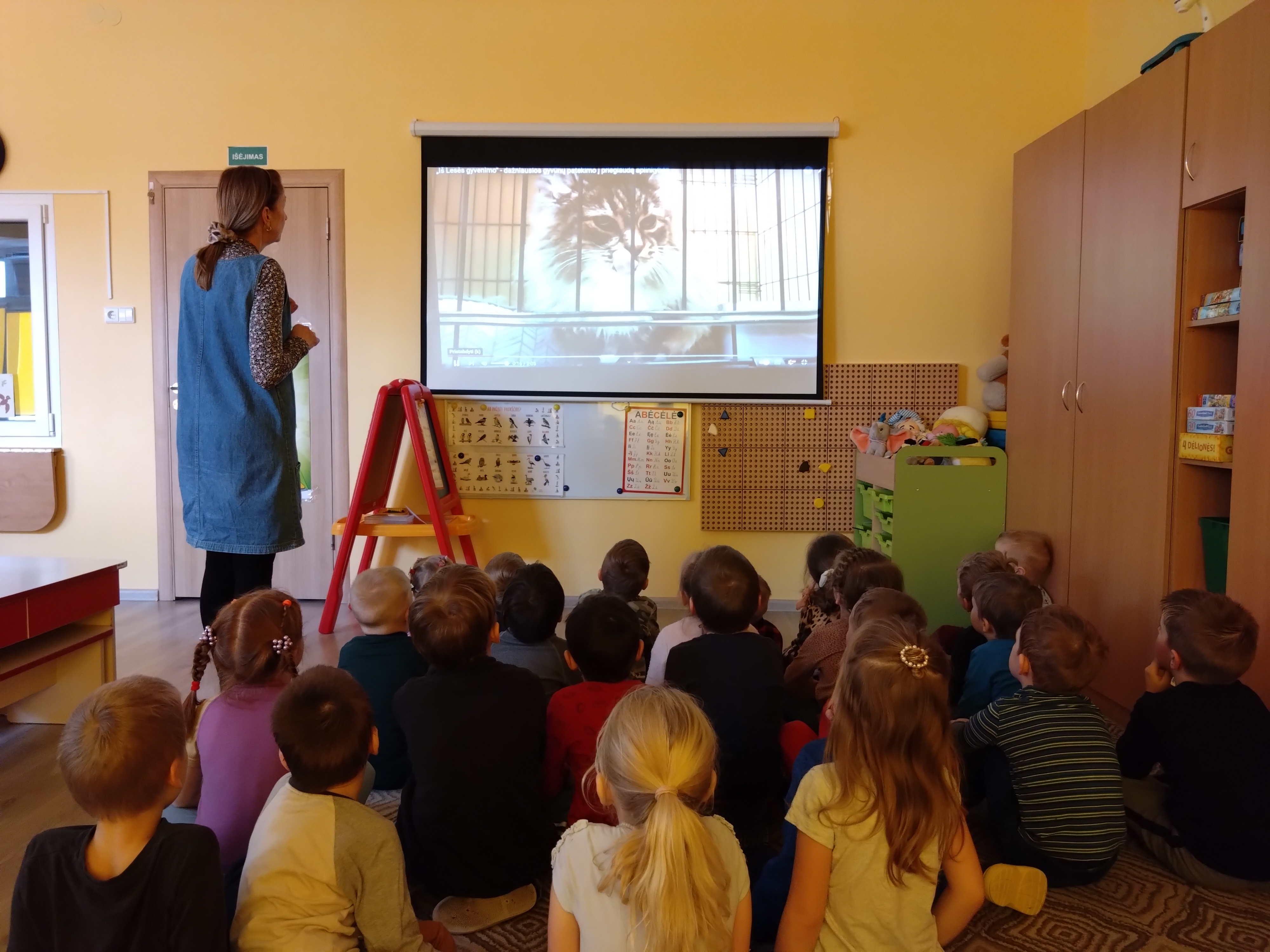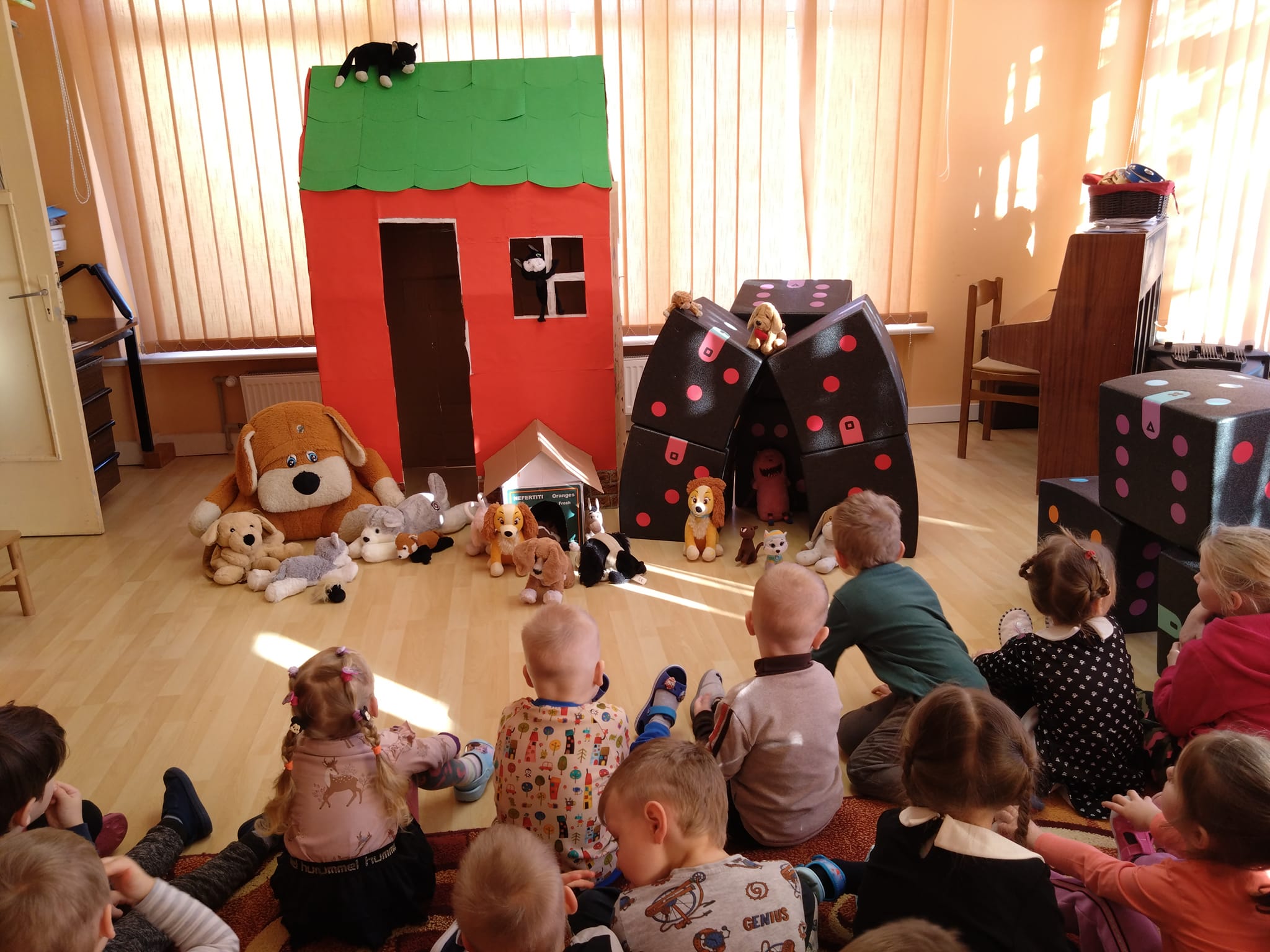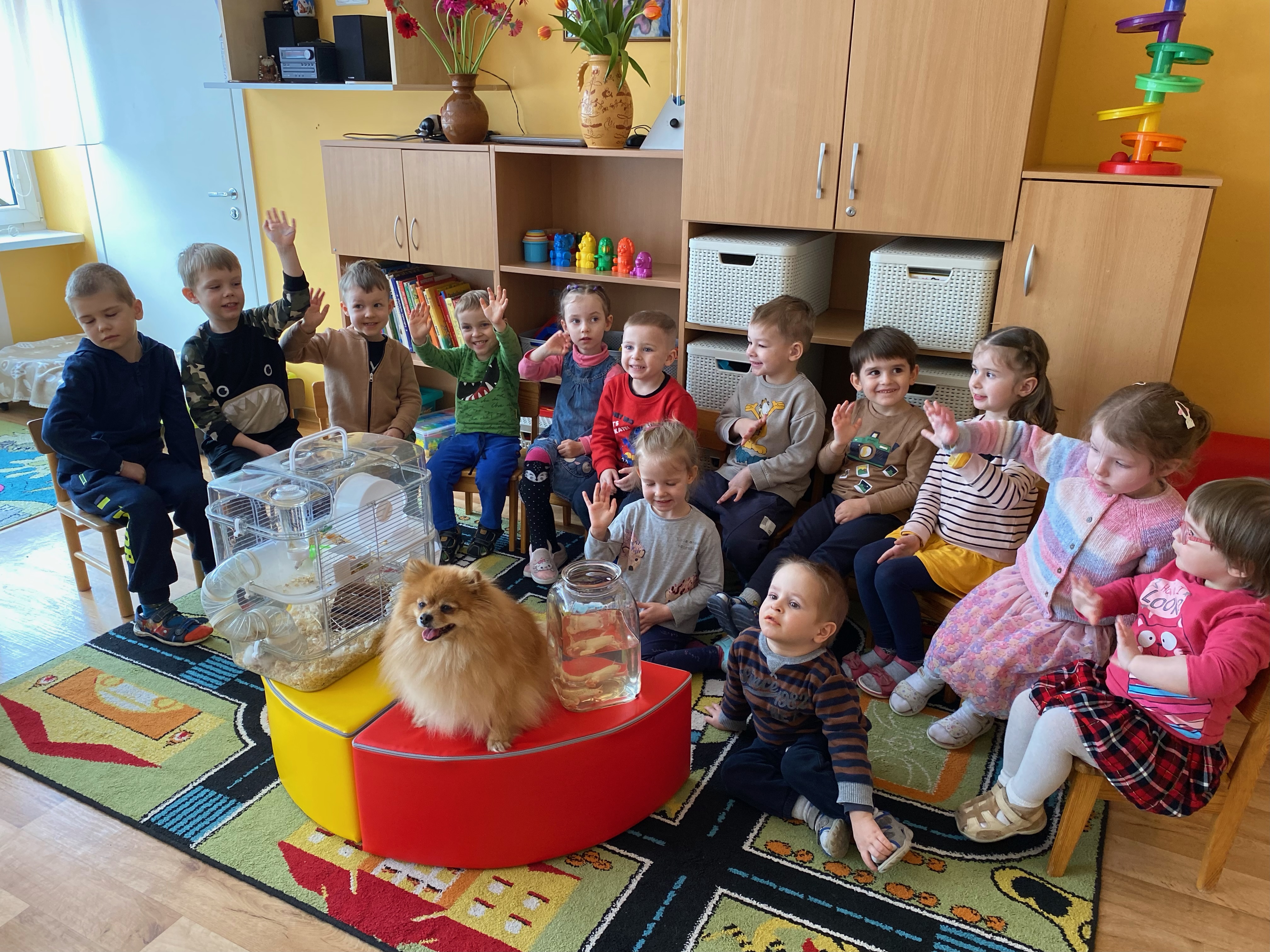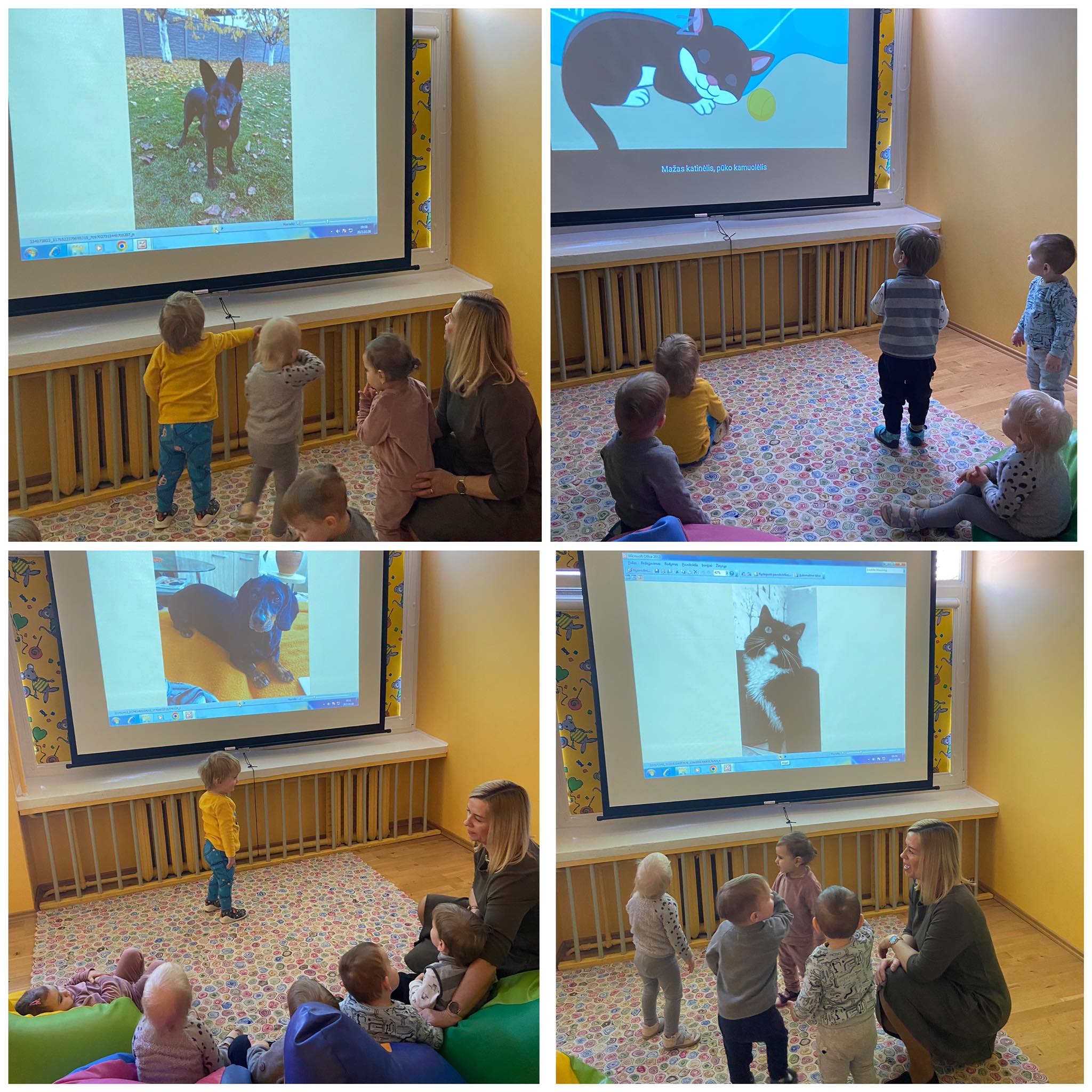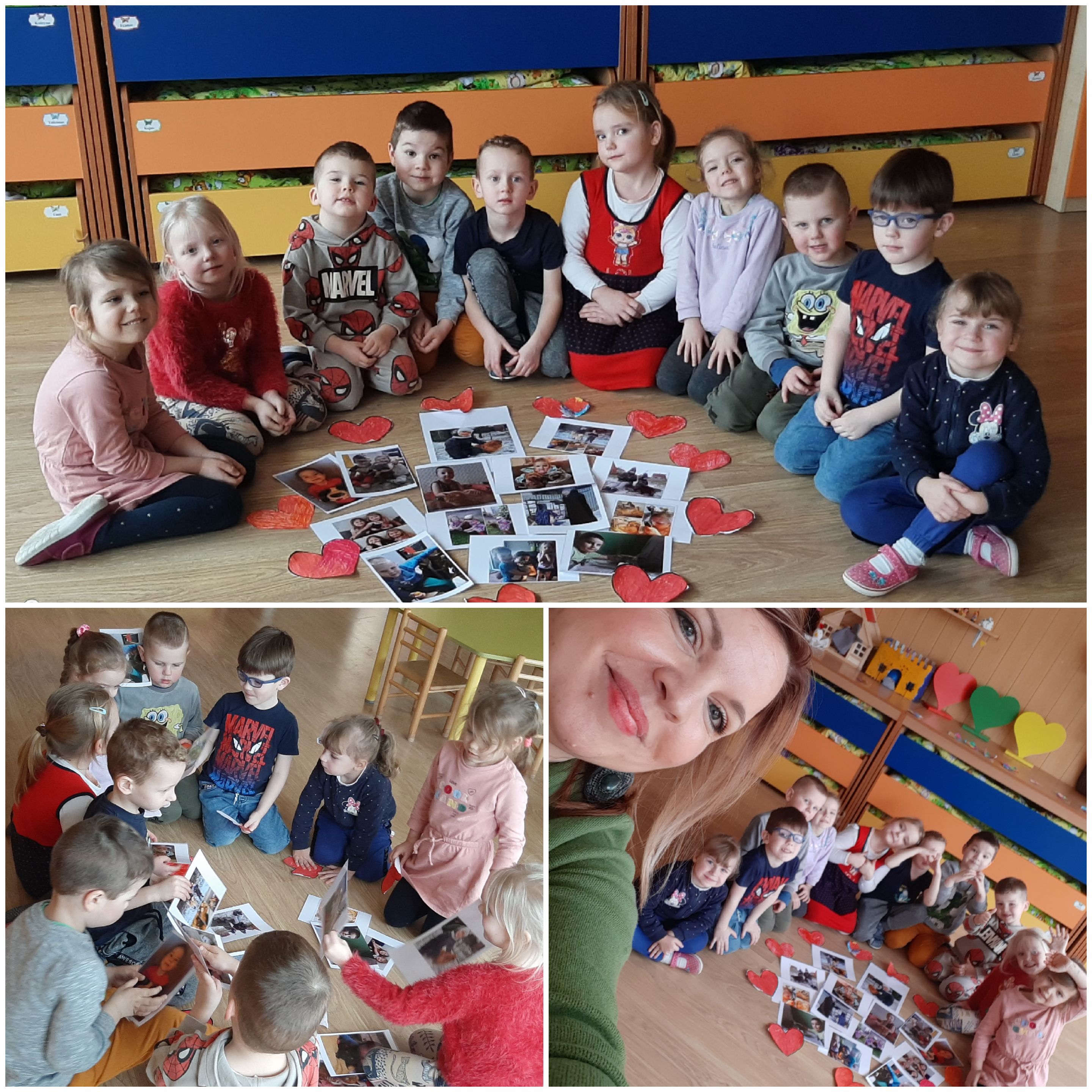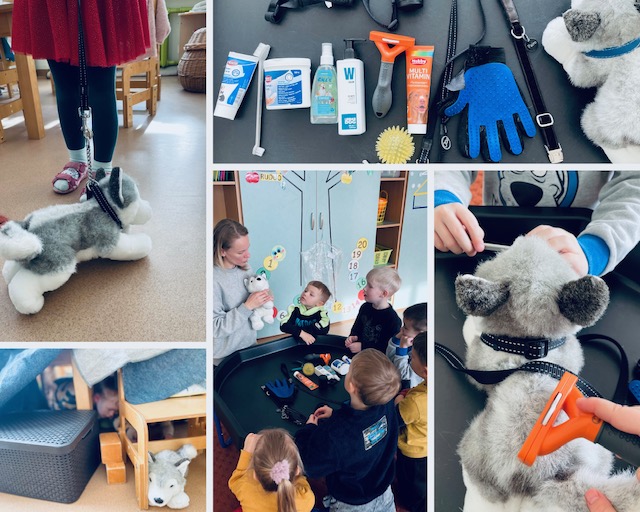 North Macedonia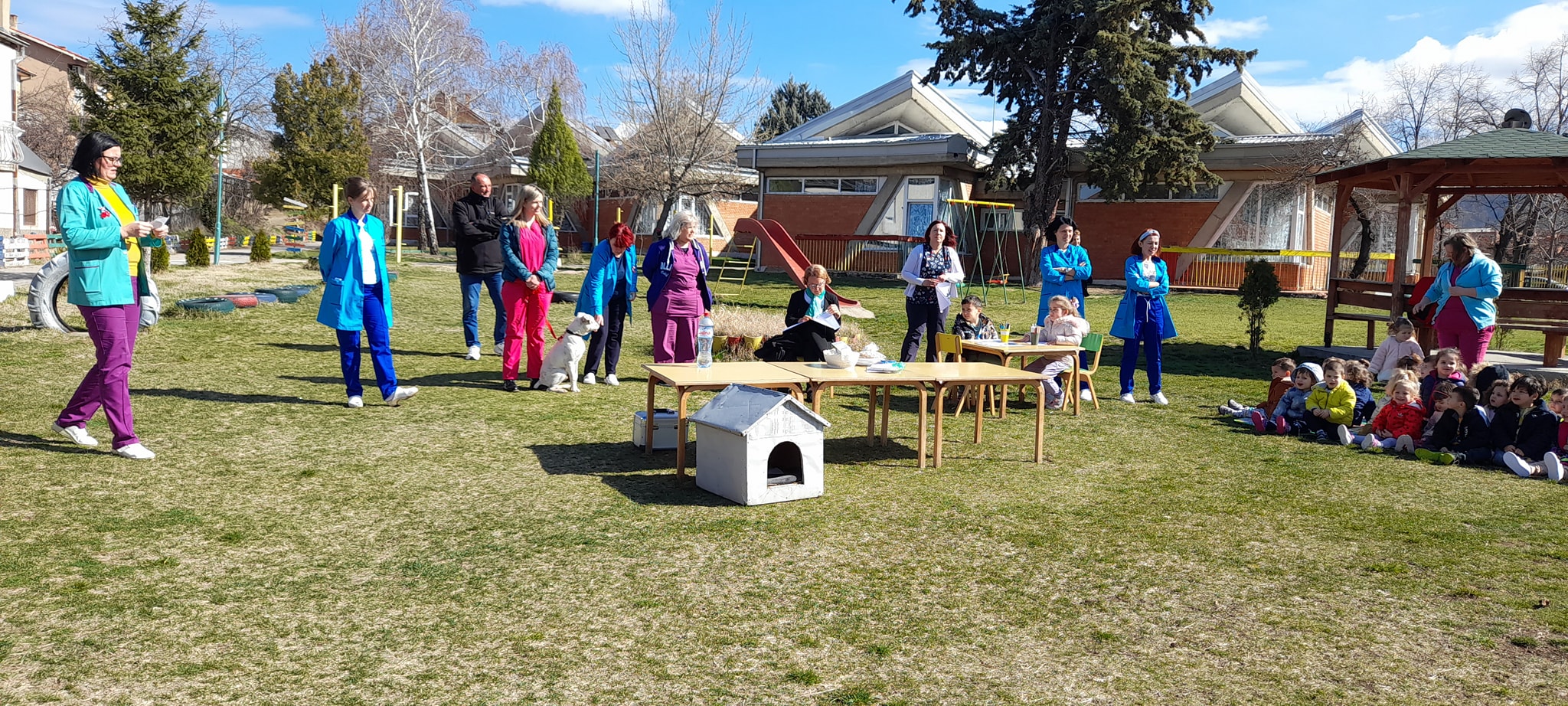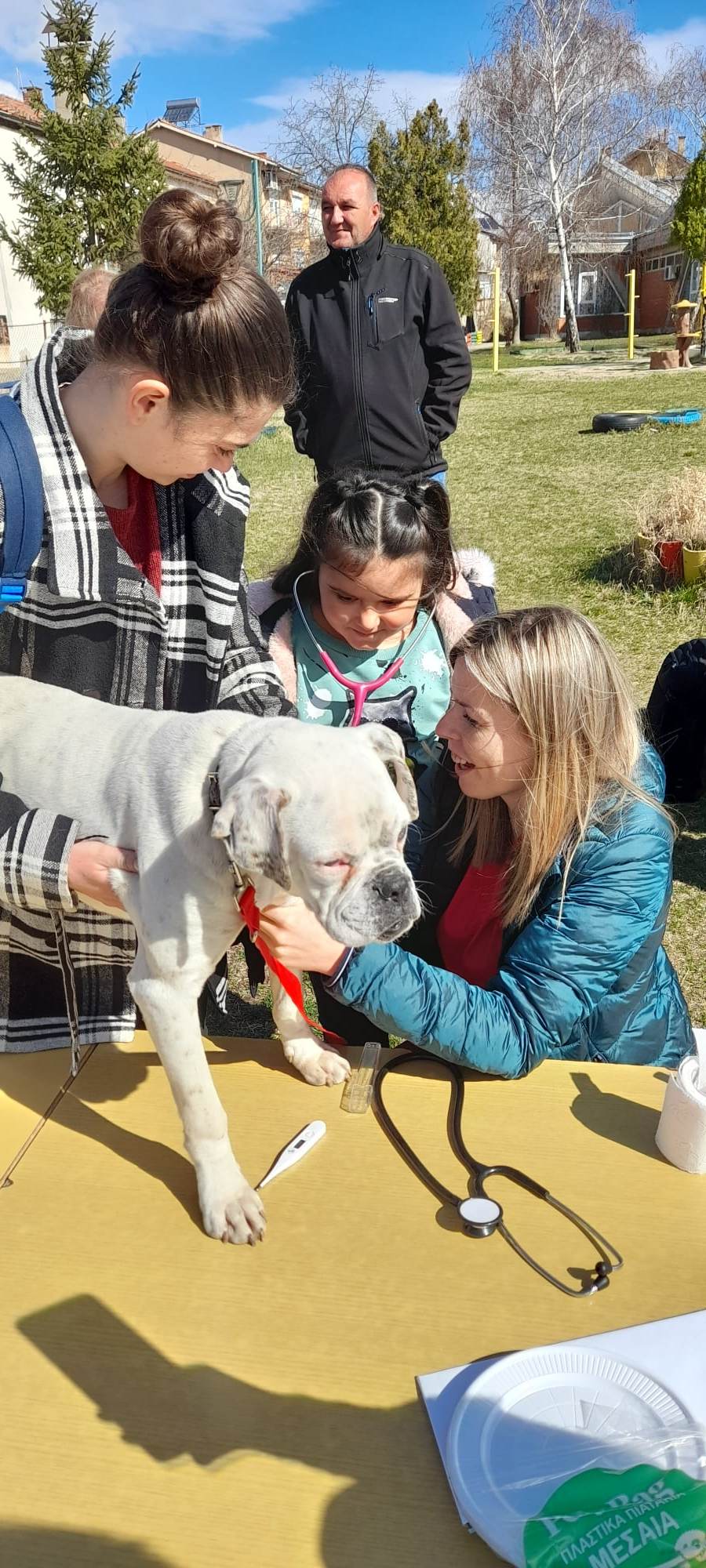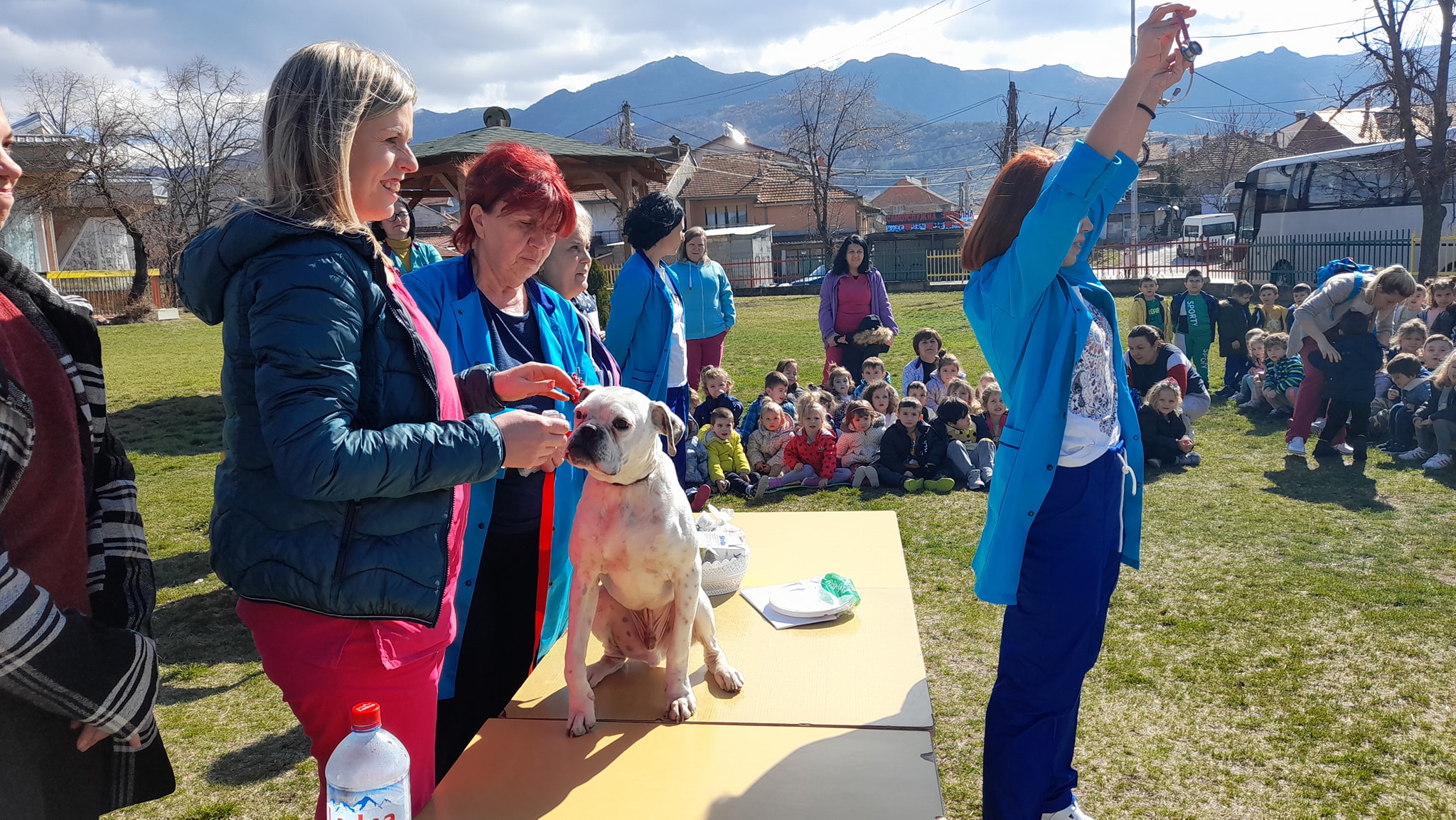 Republic of Moldova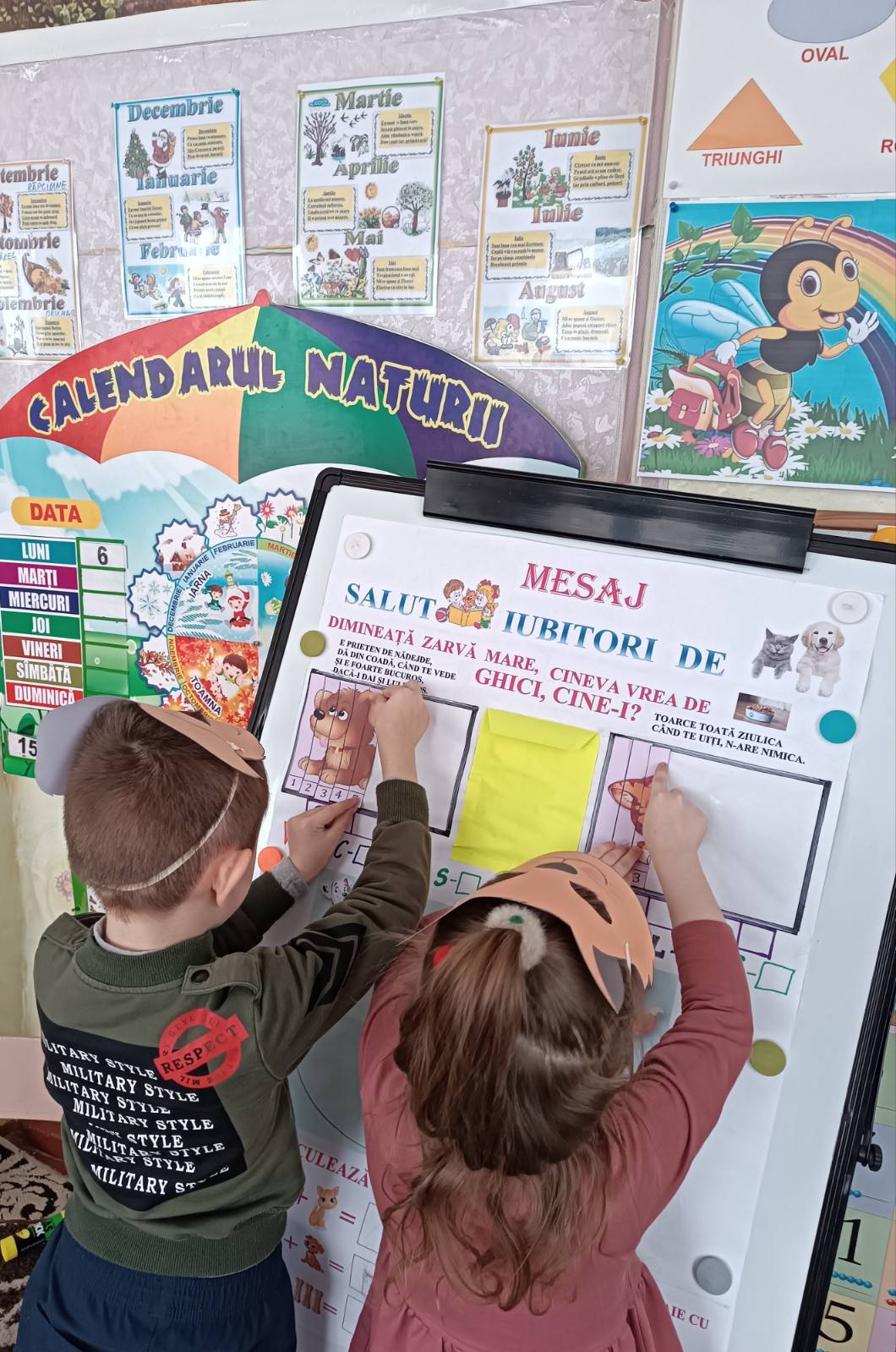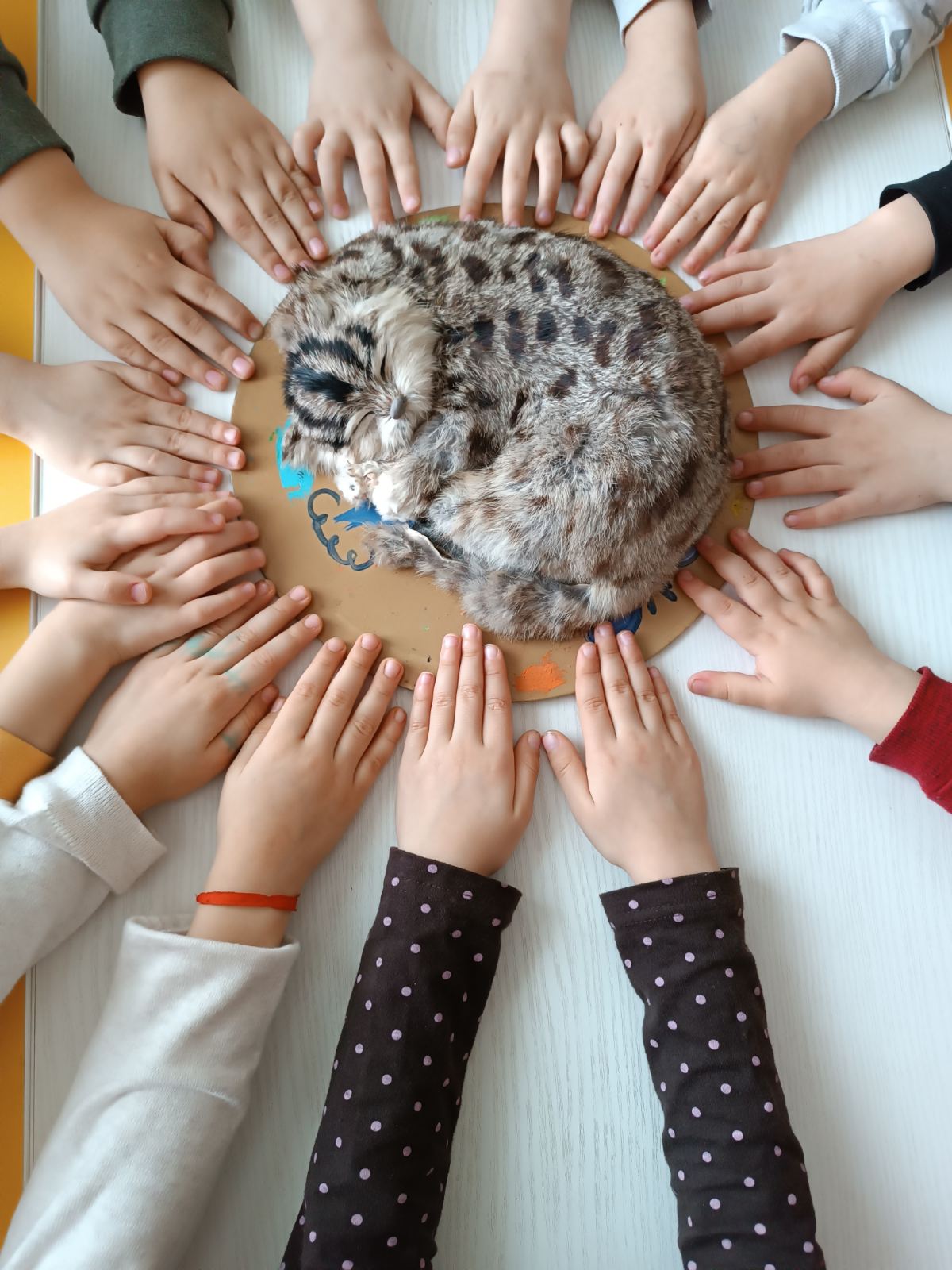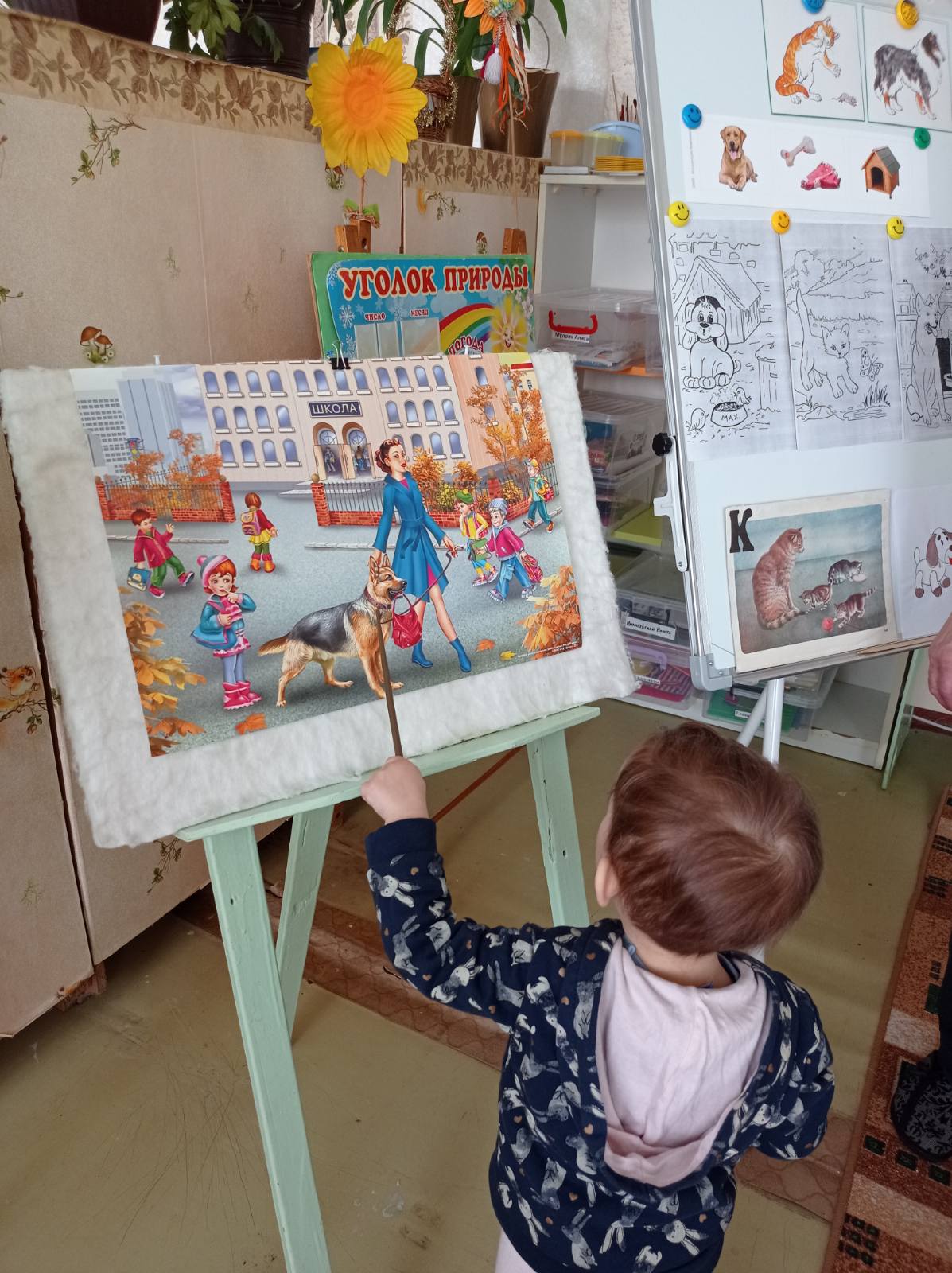 Romania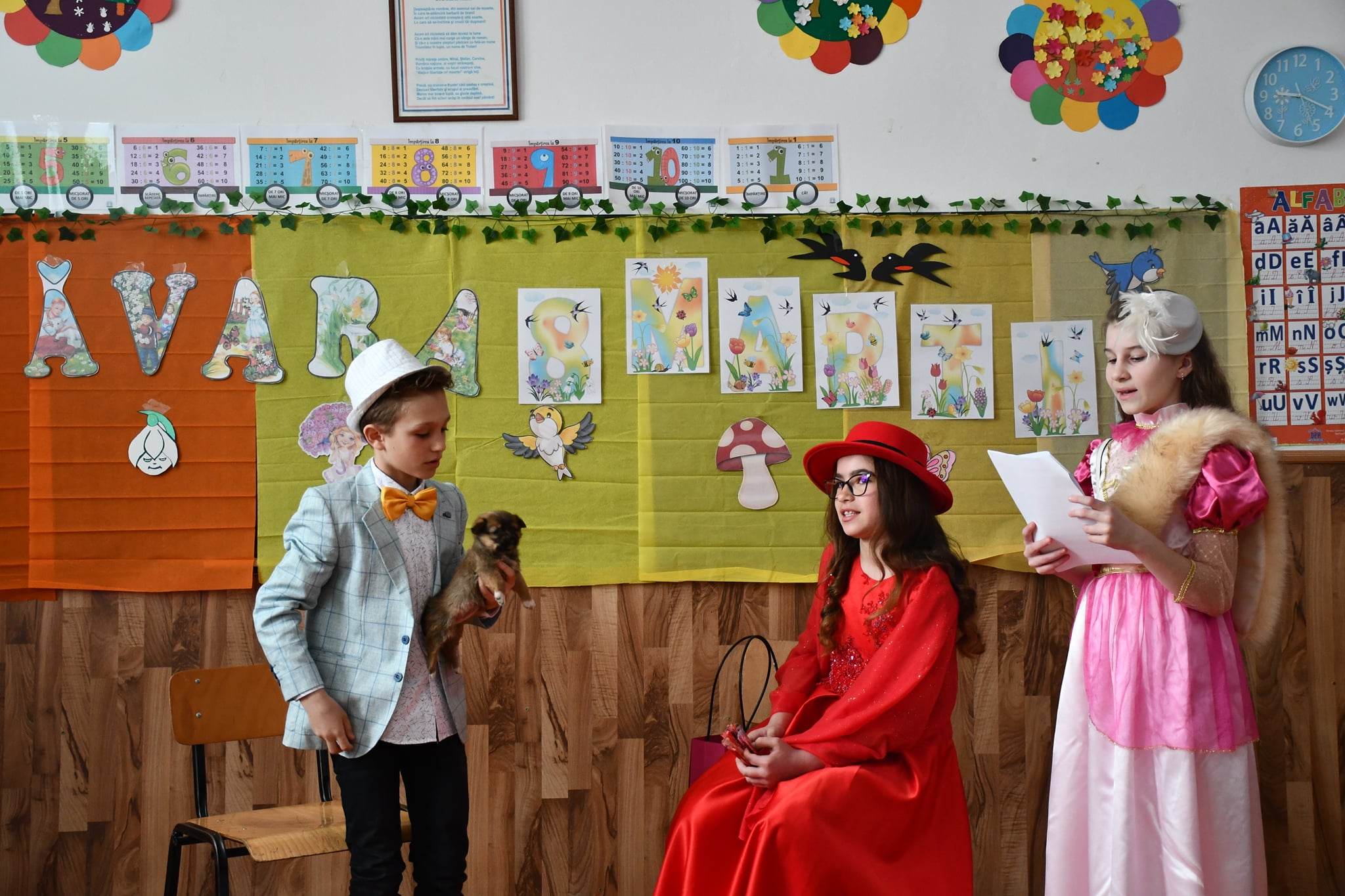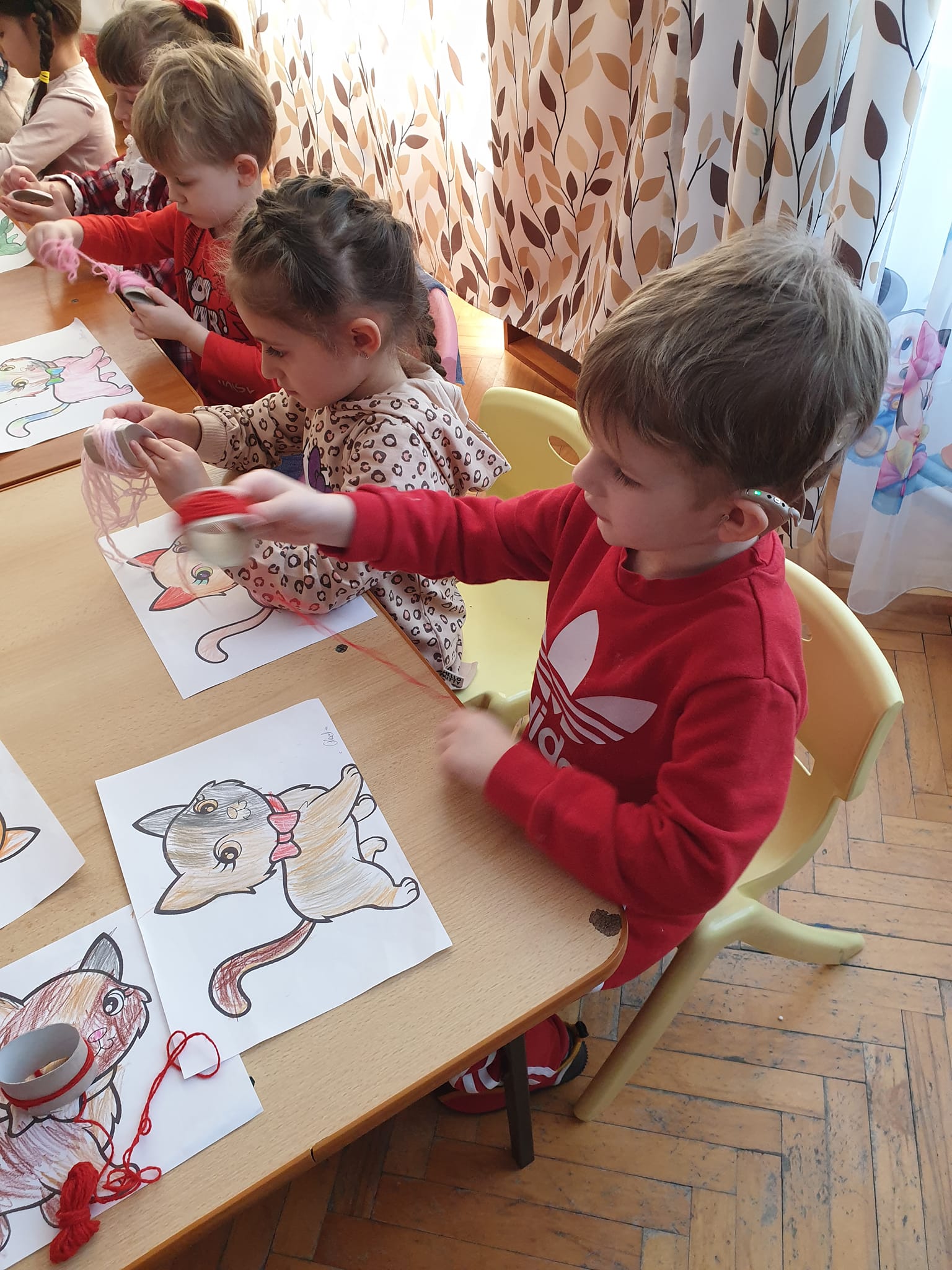 Slovak Republic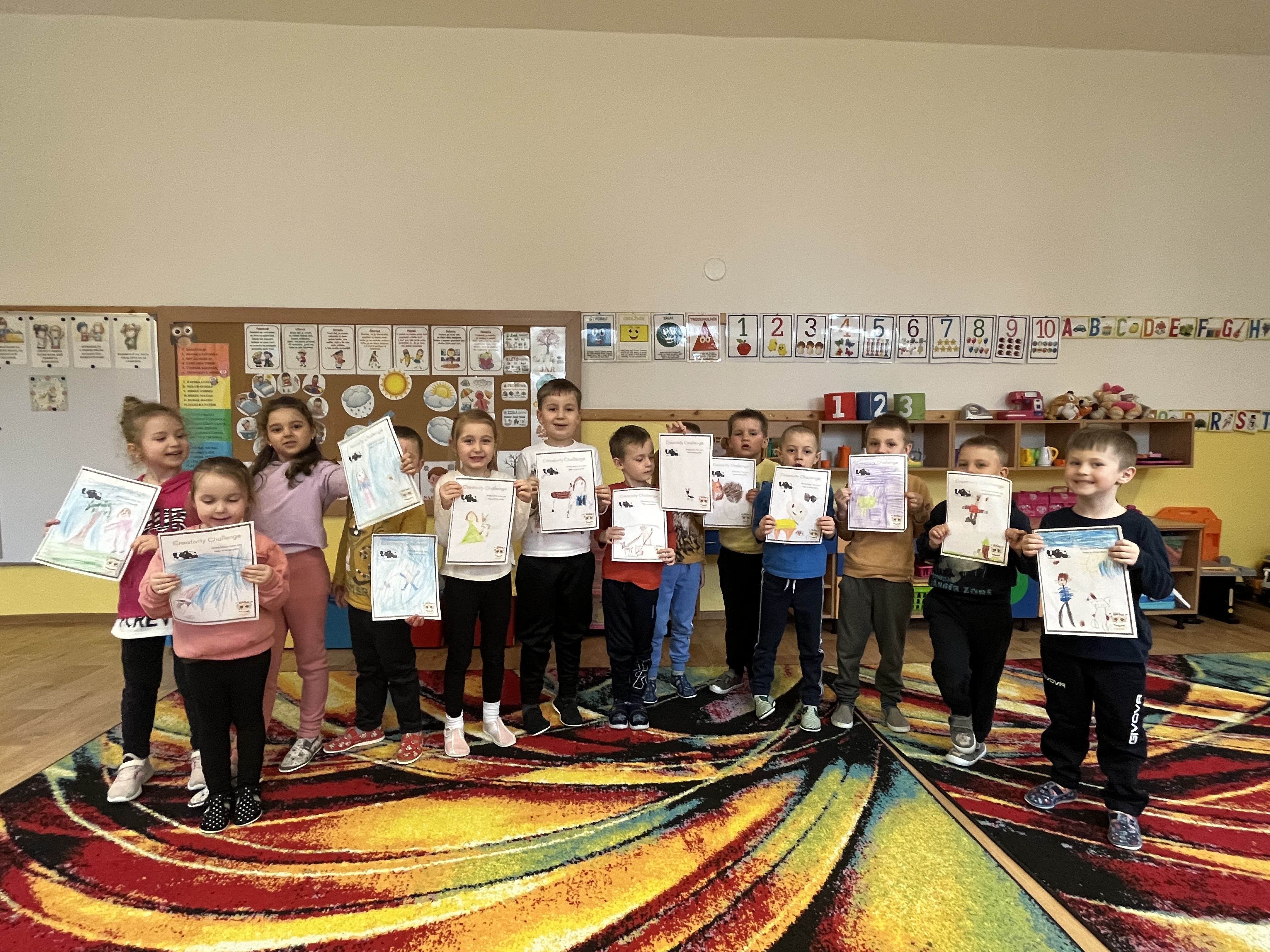 Republic of Slovenia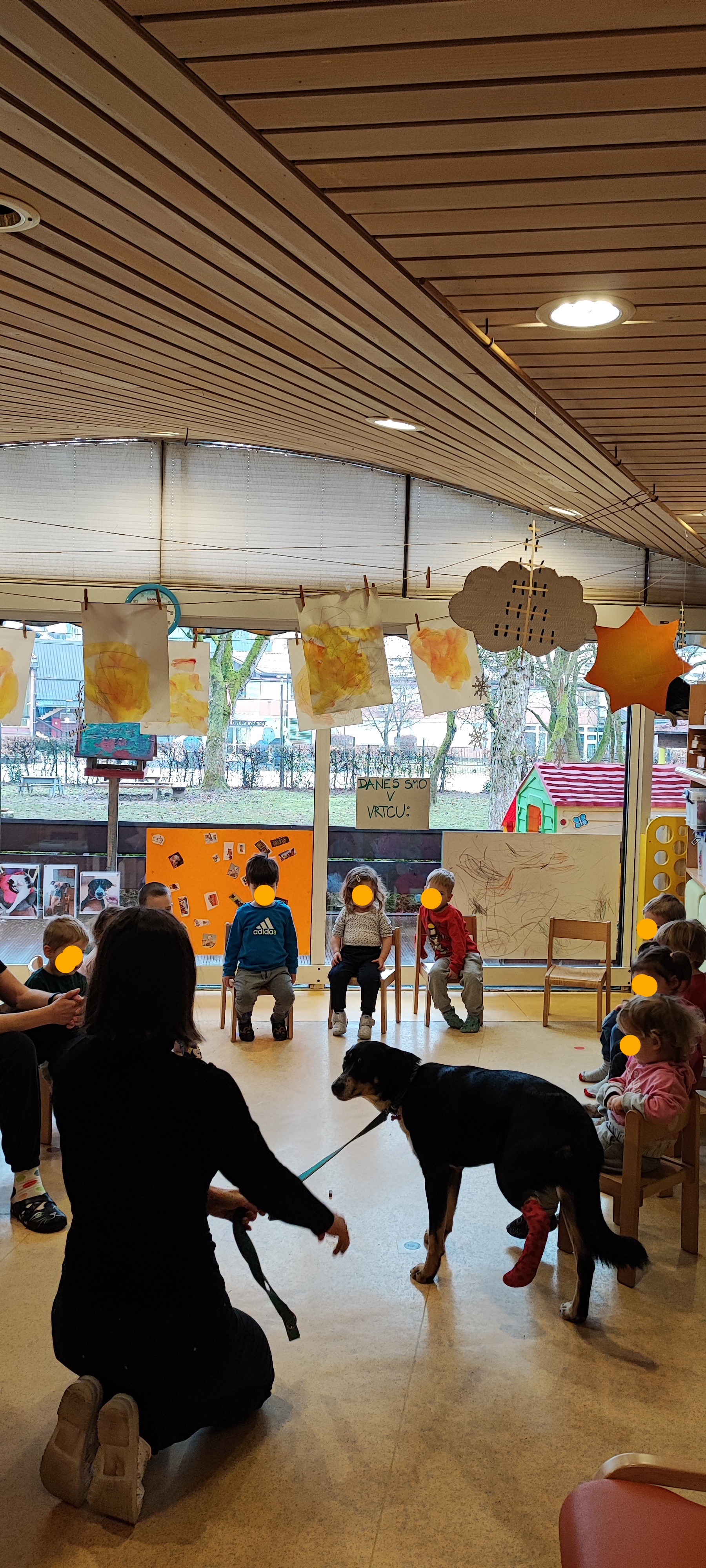 Ukrainian educational institutions
Vinnytsia region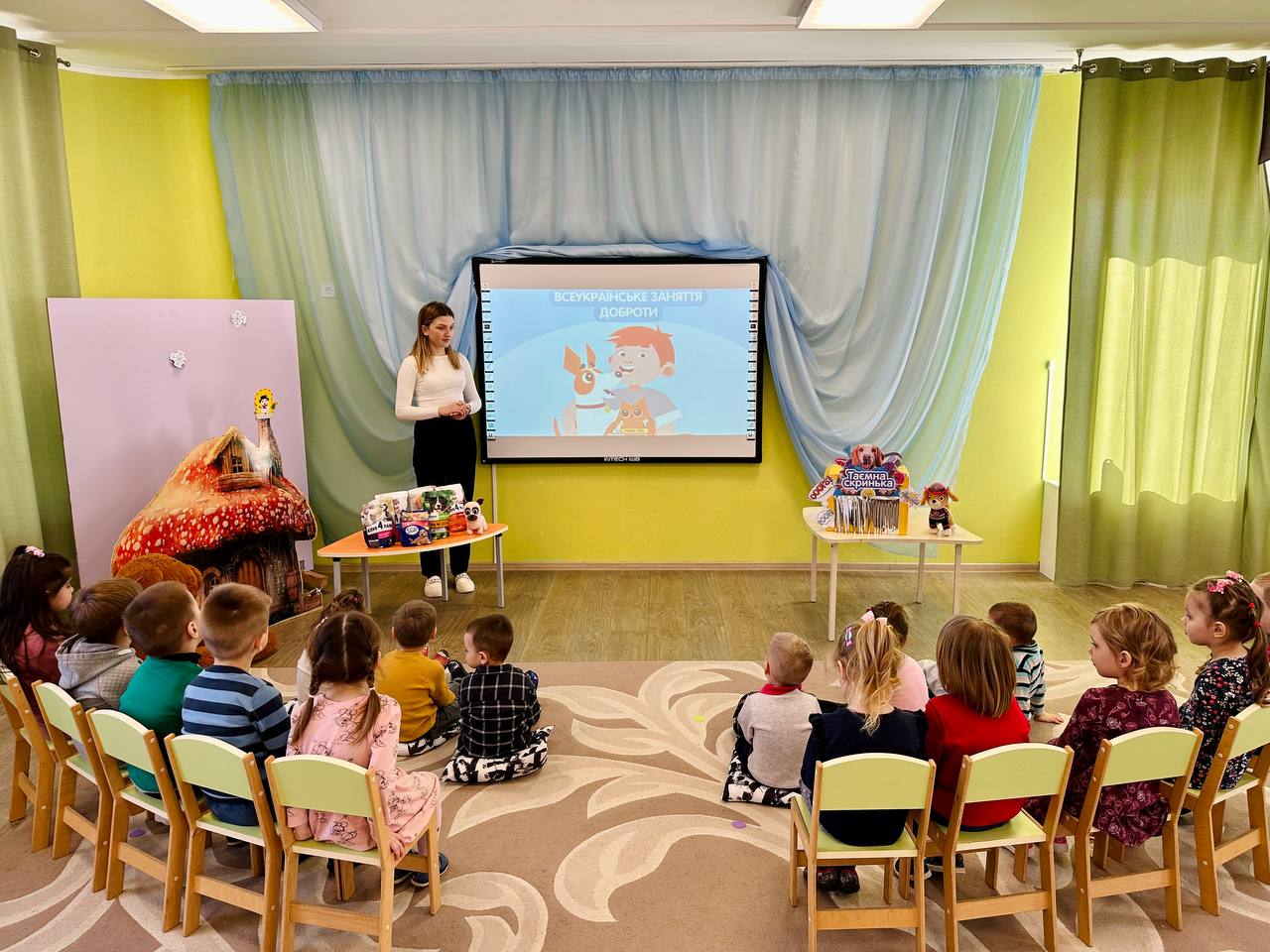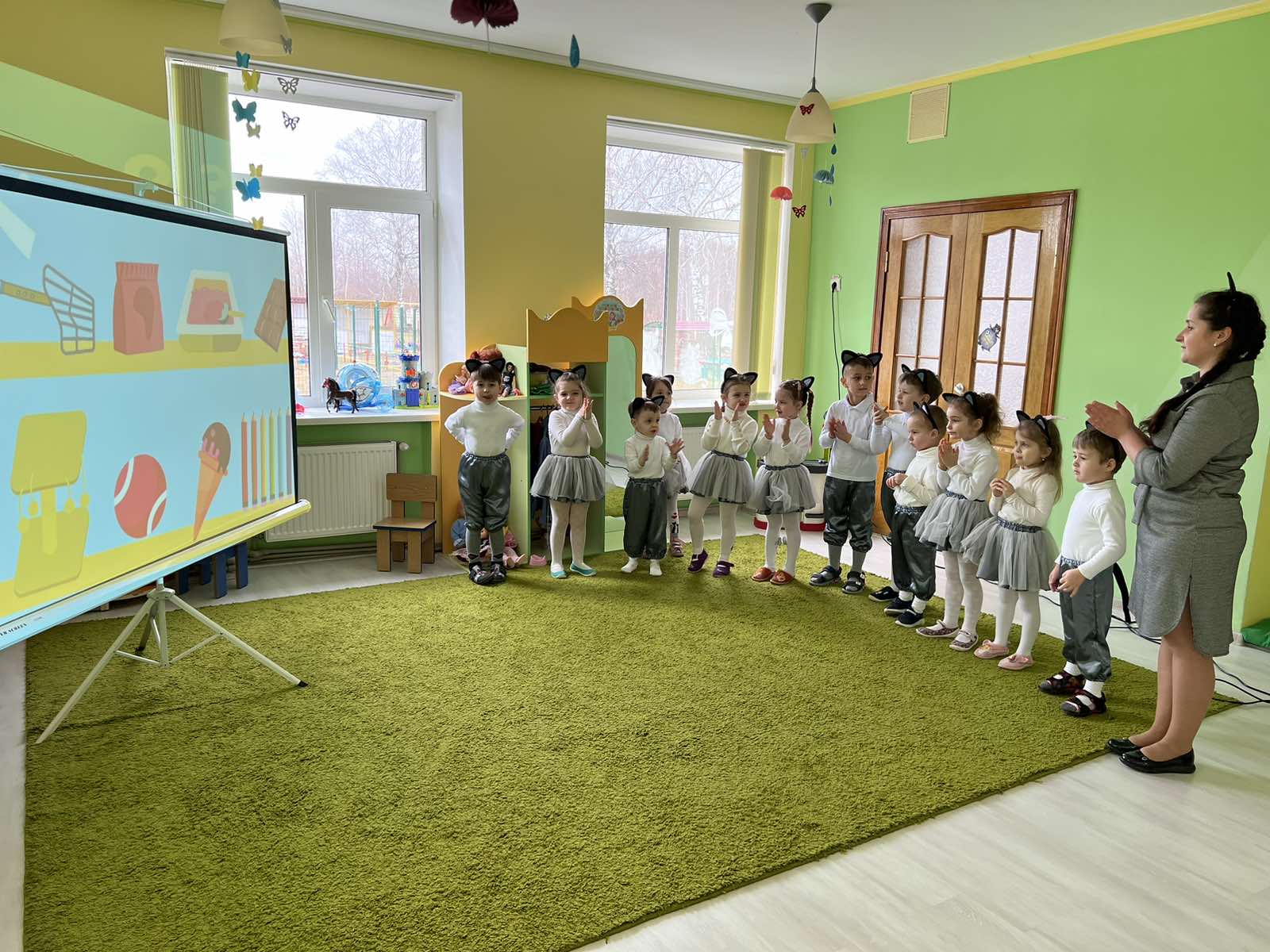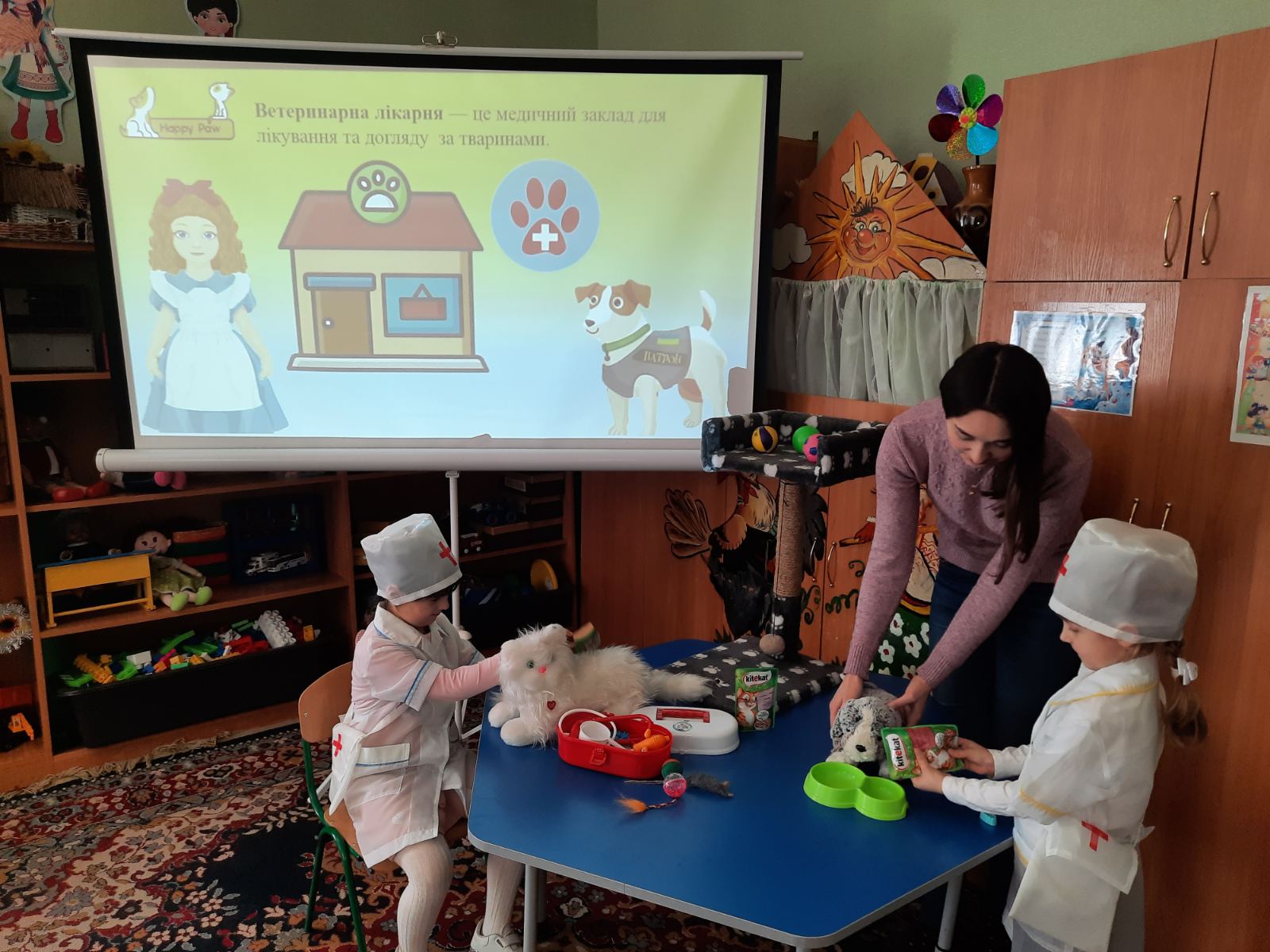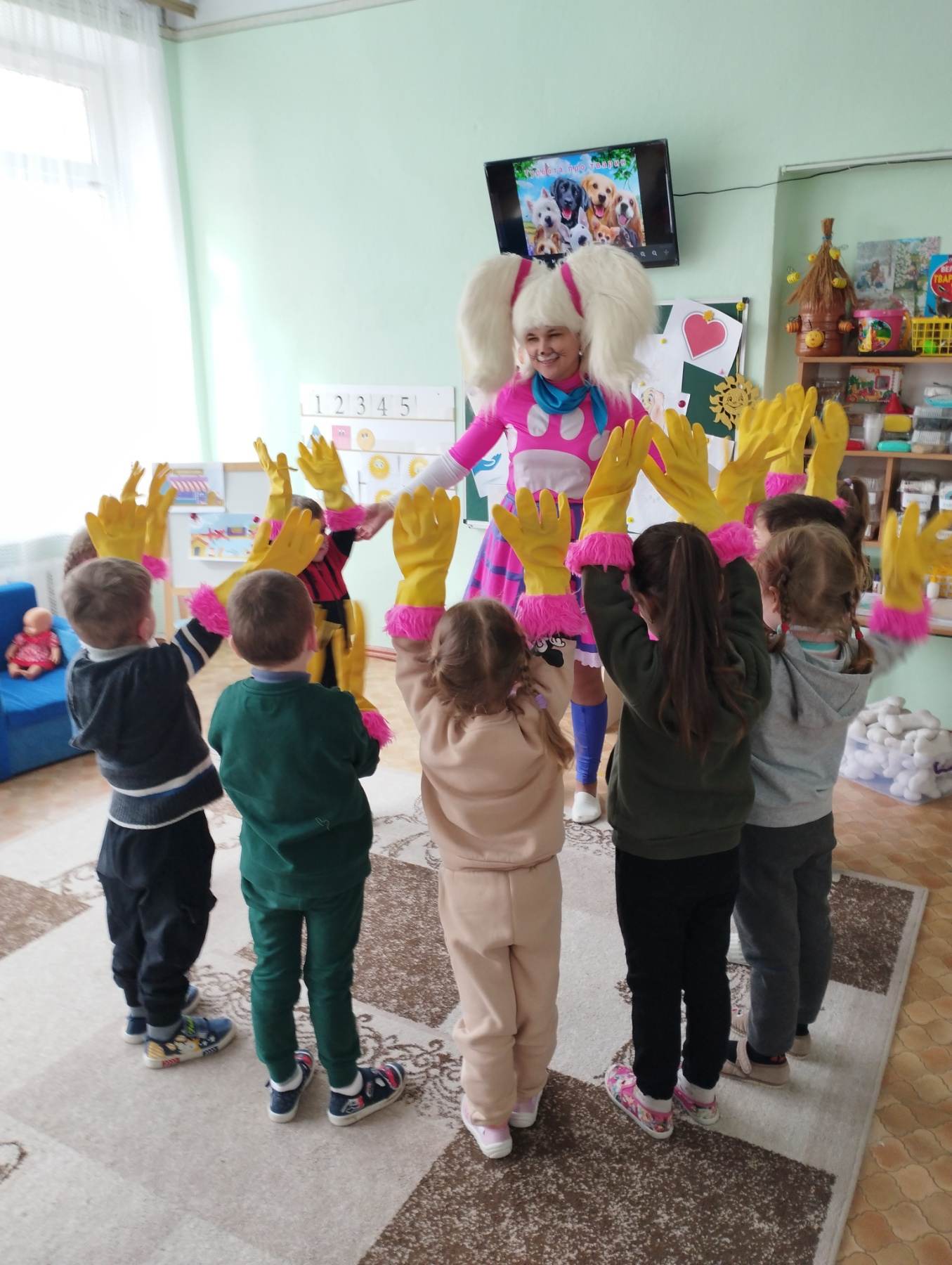 Volyn region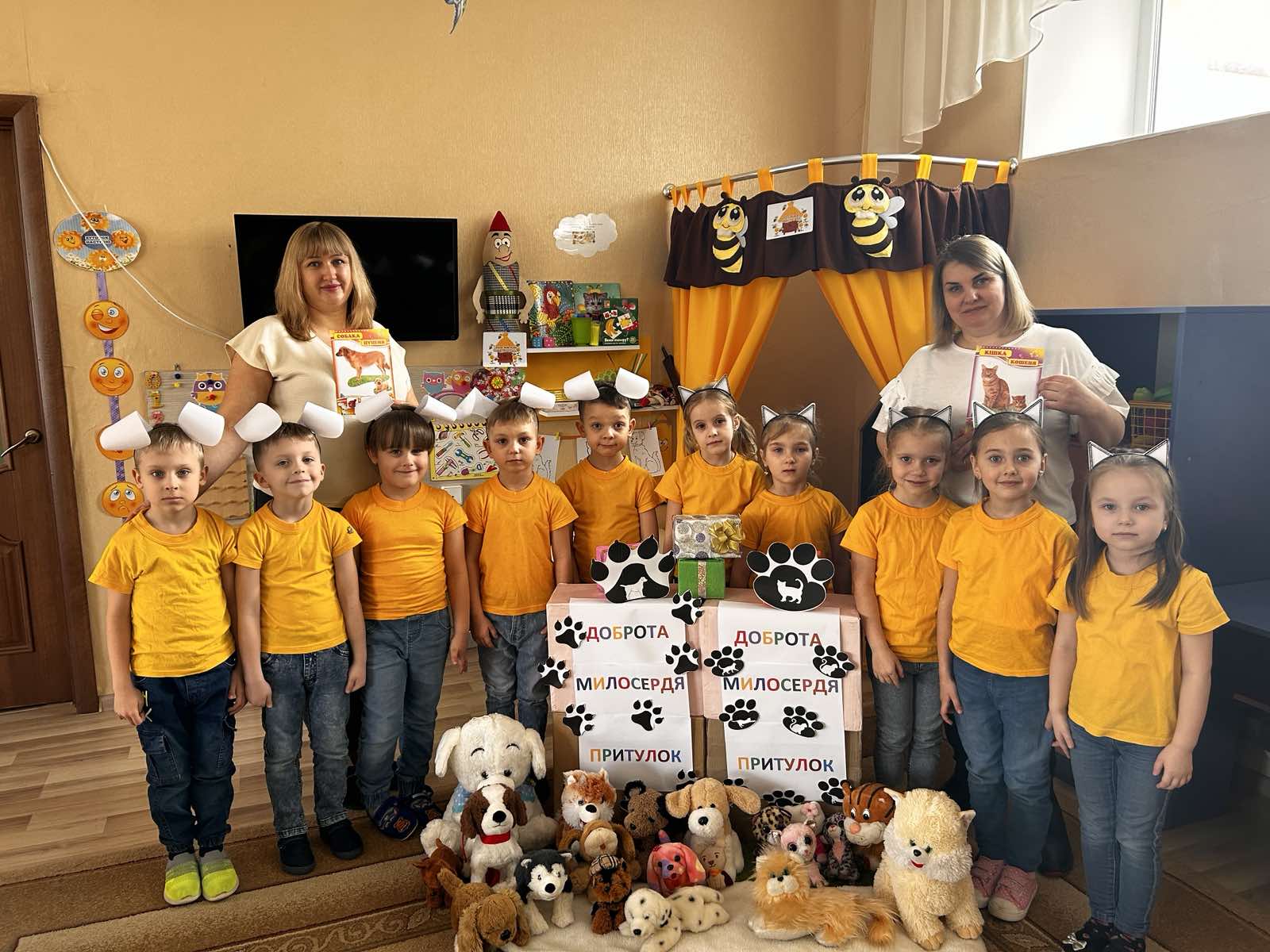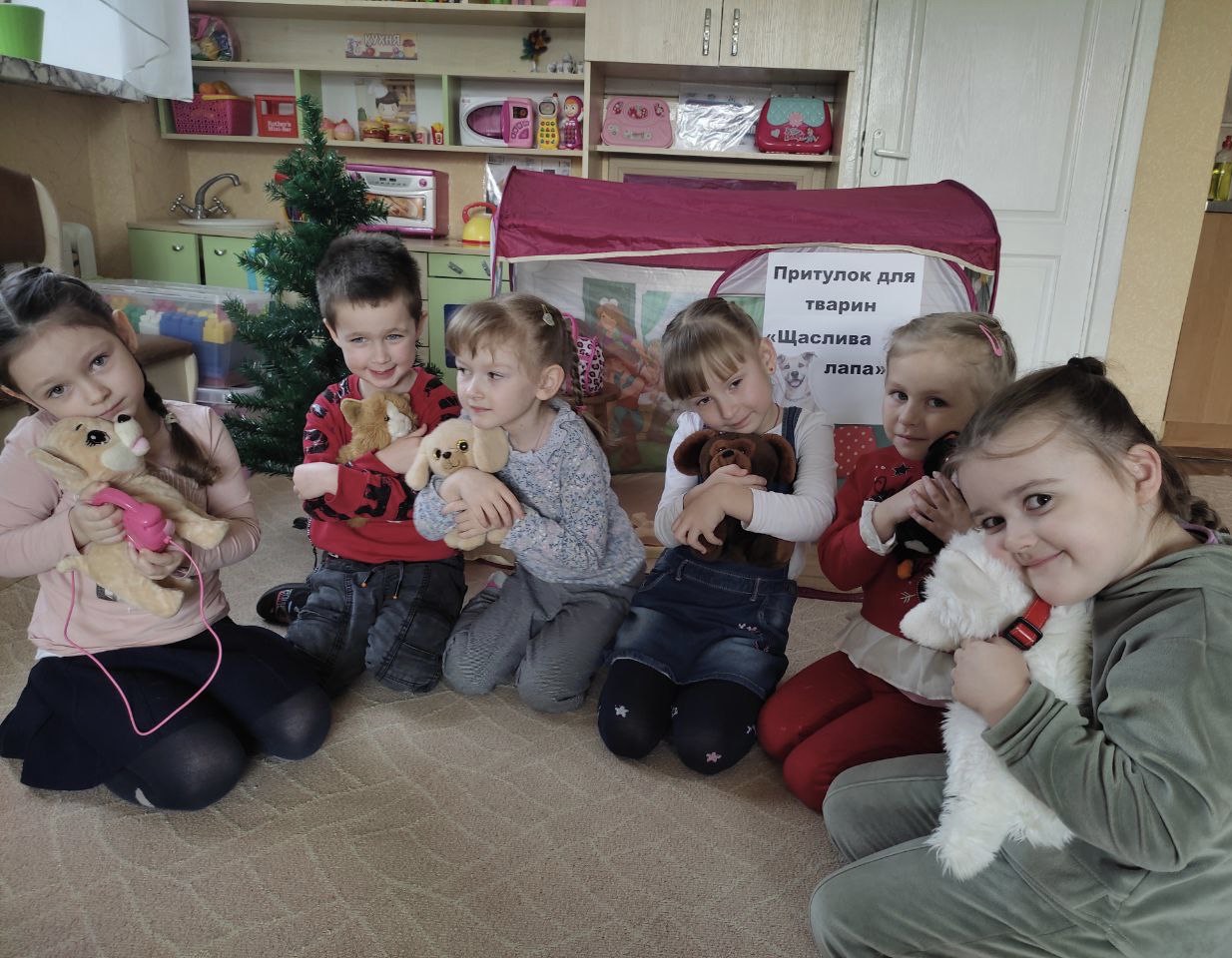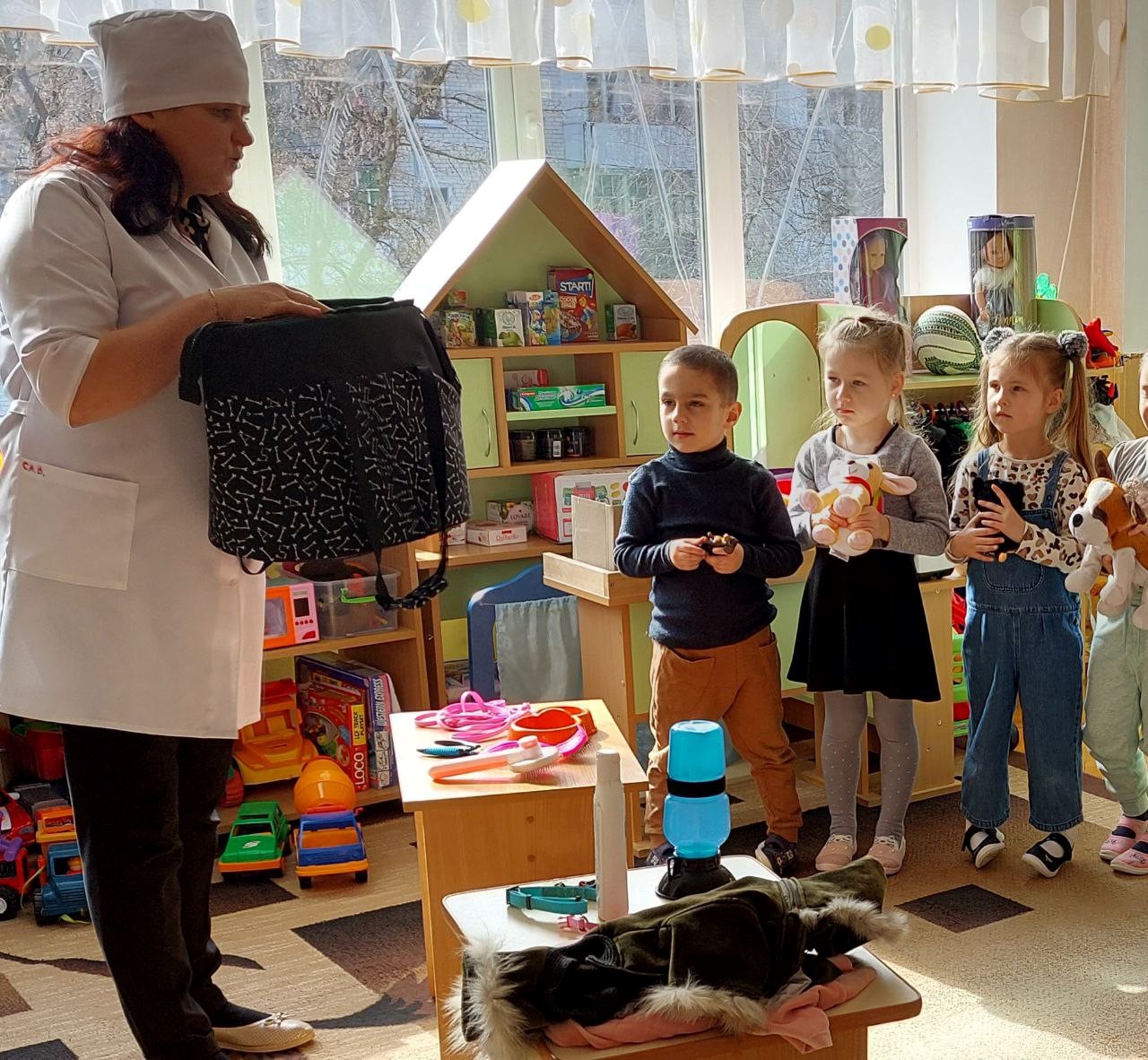 Dnipropetrovsk region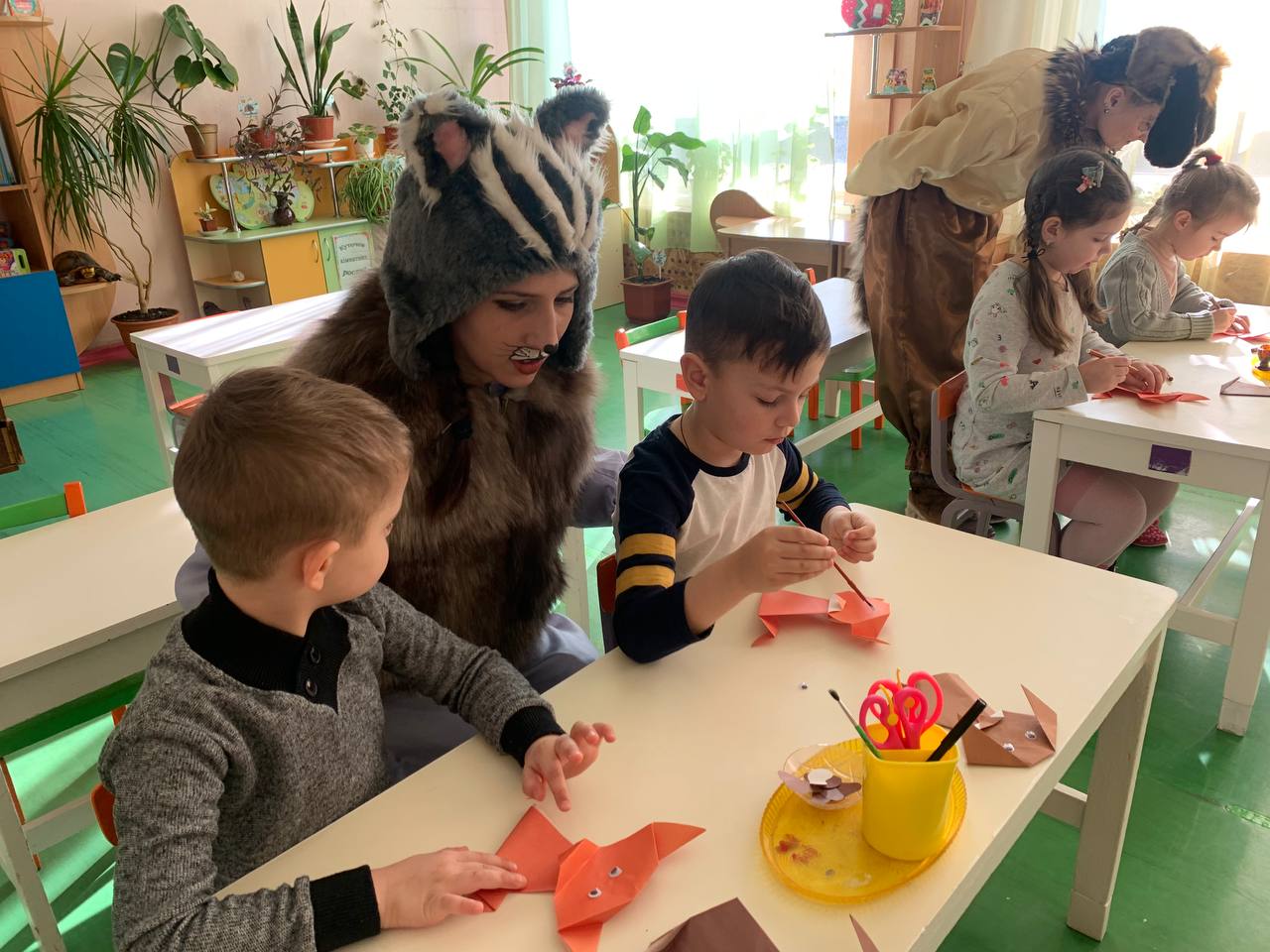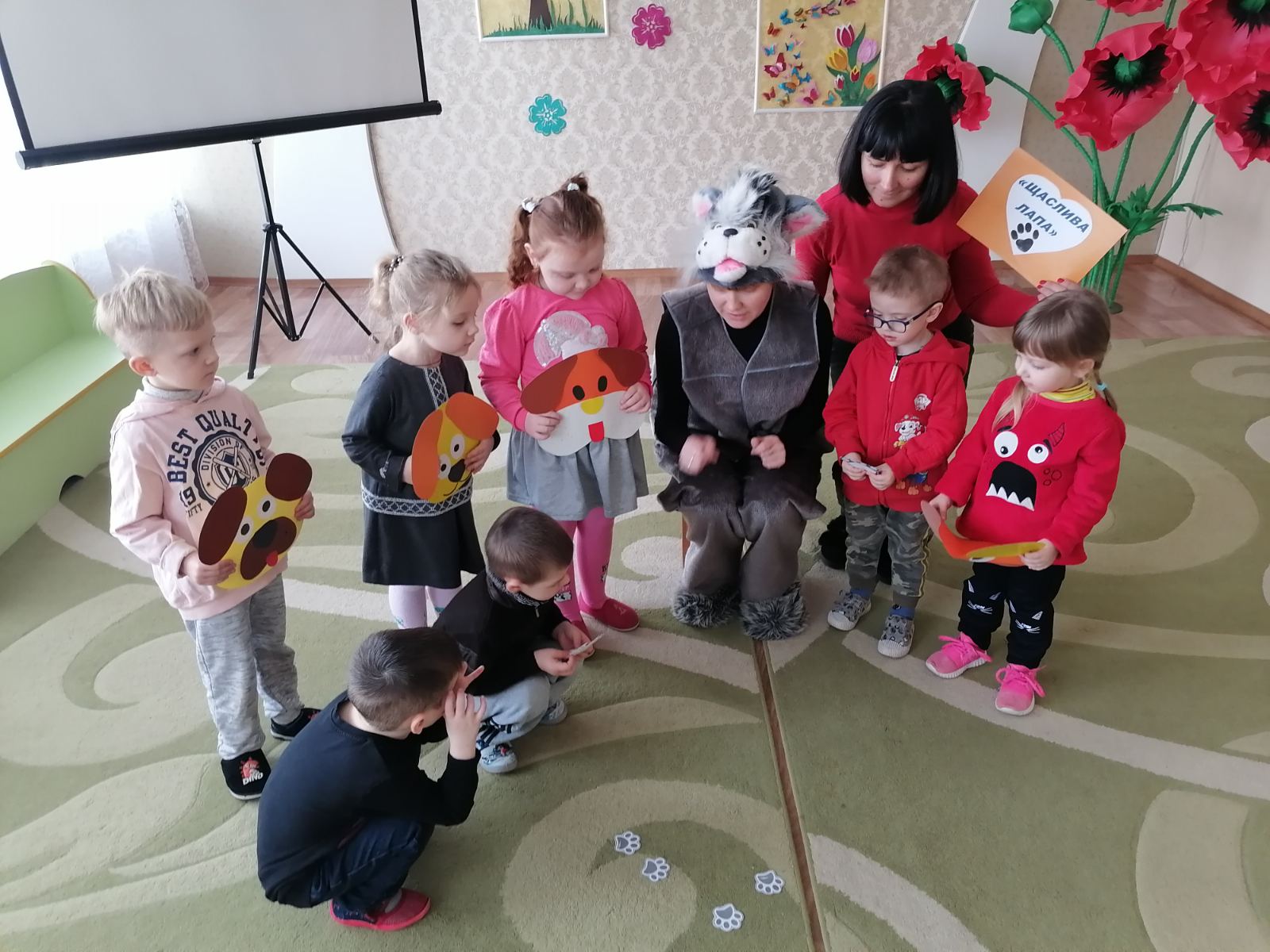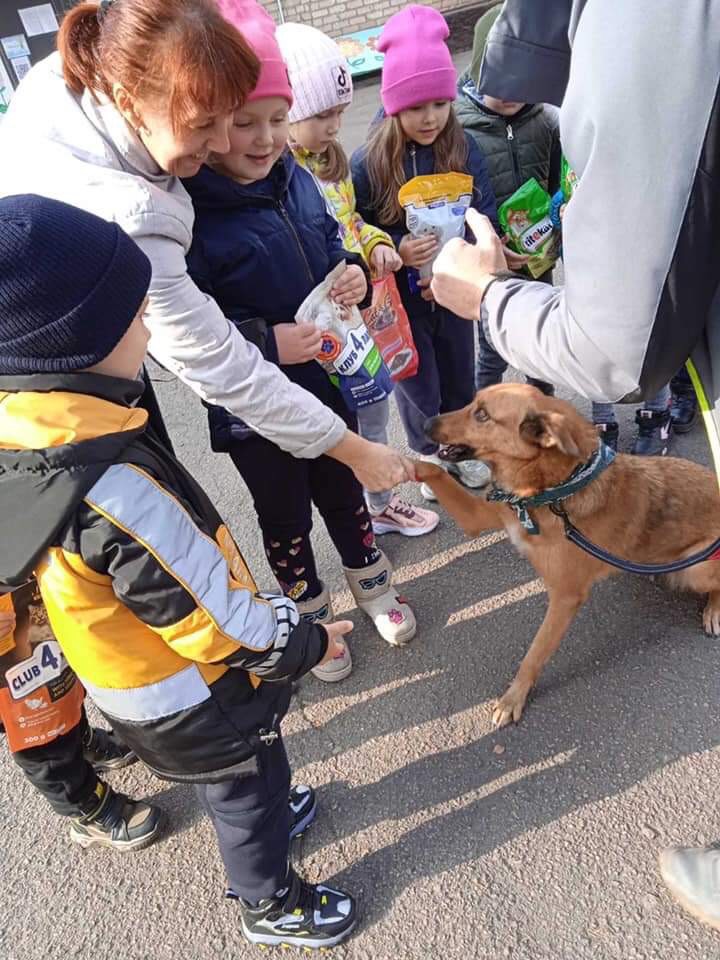 Donetsk region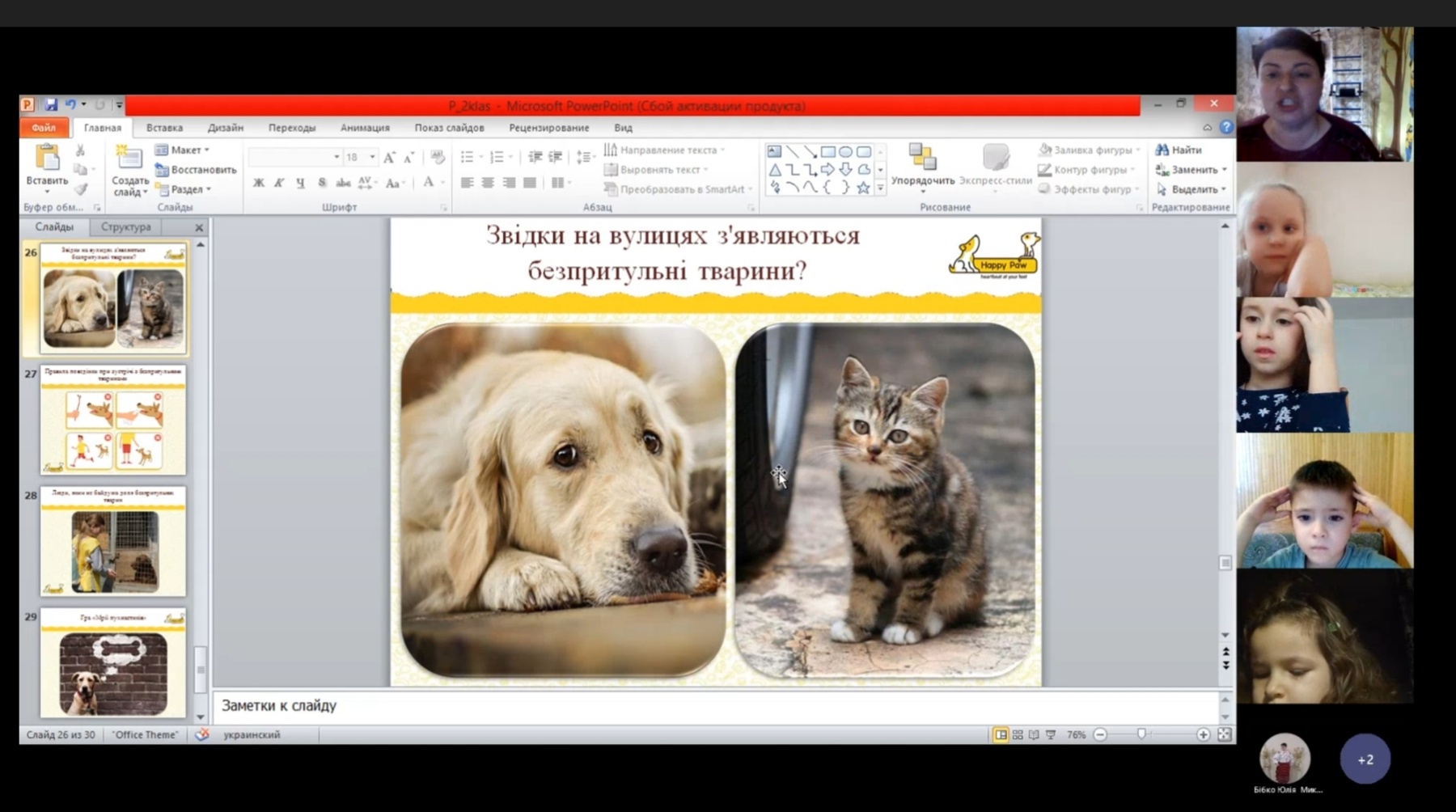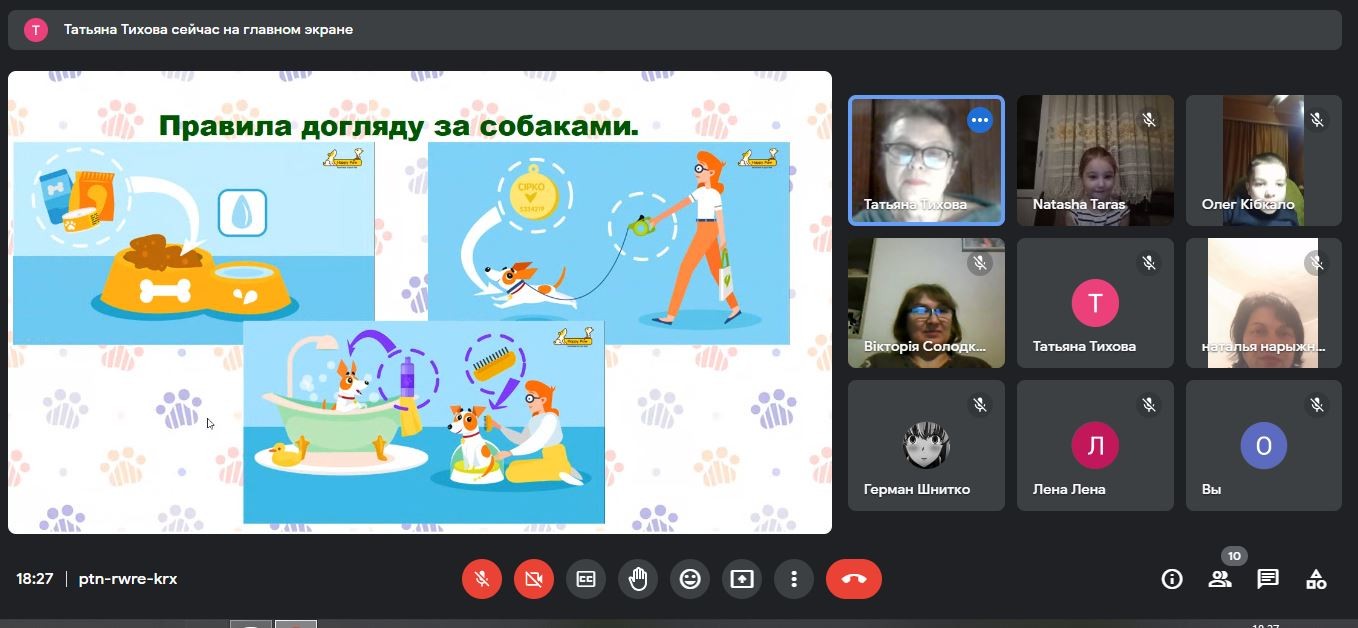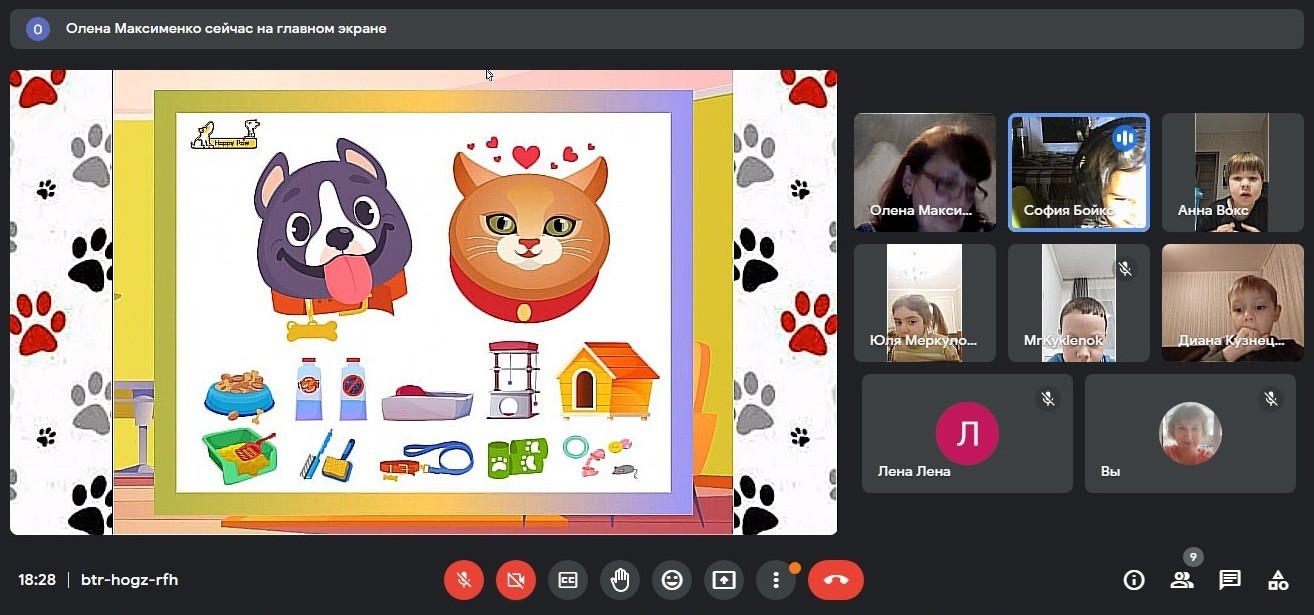 Zhytomyr region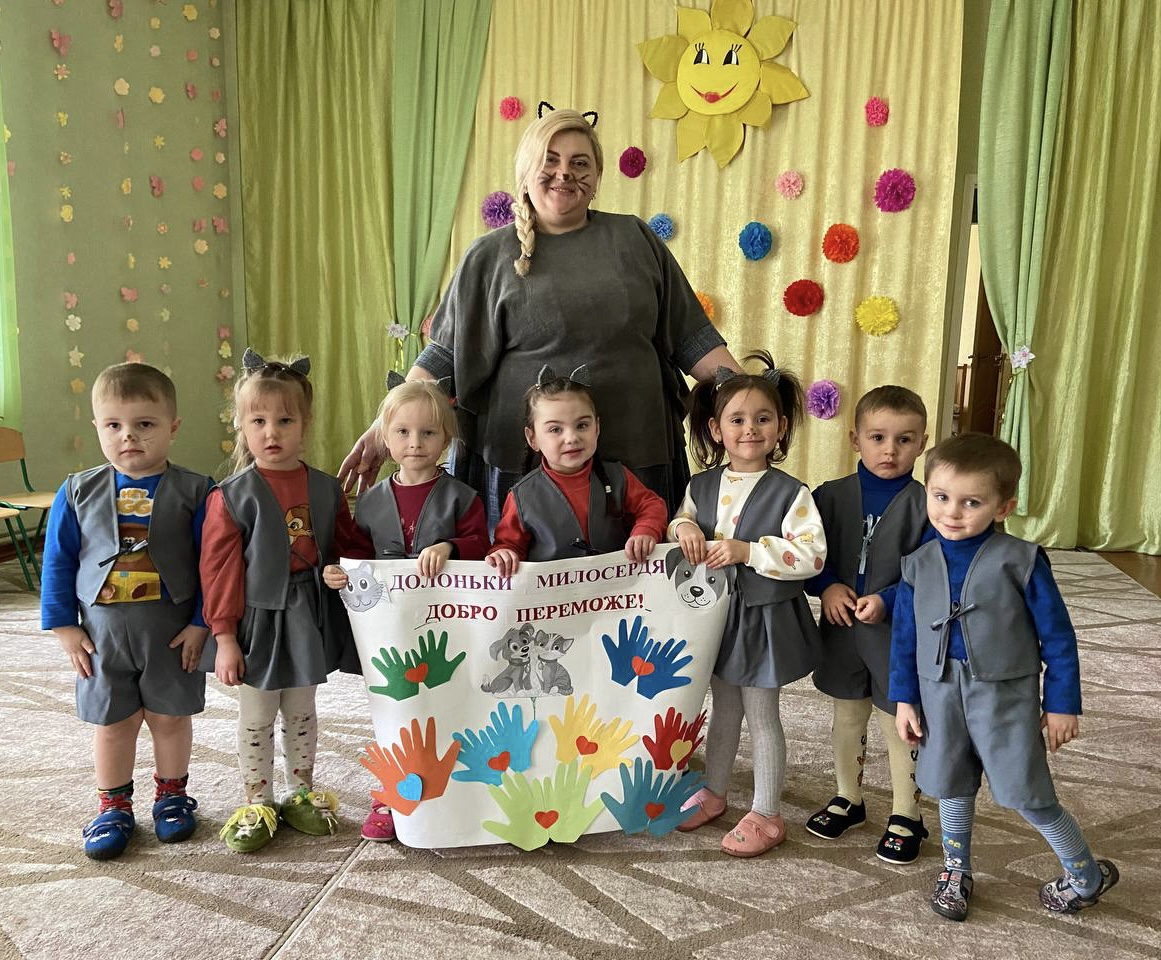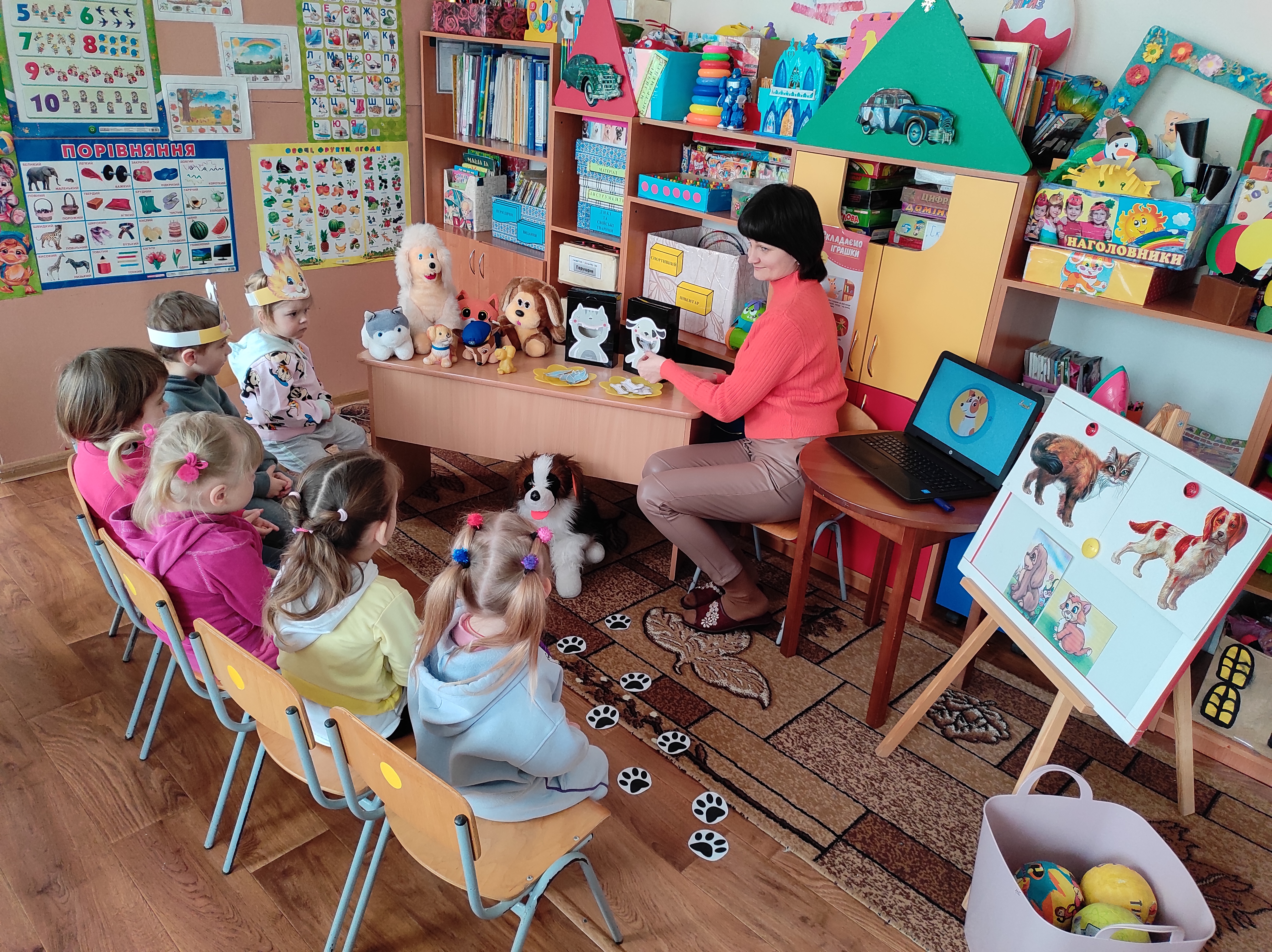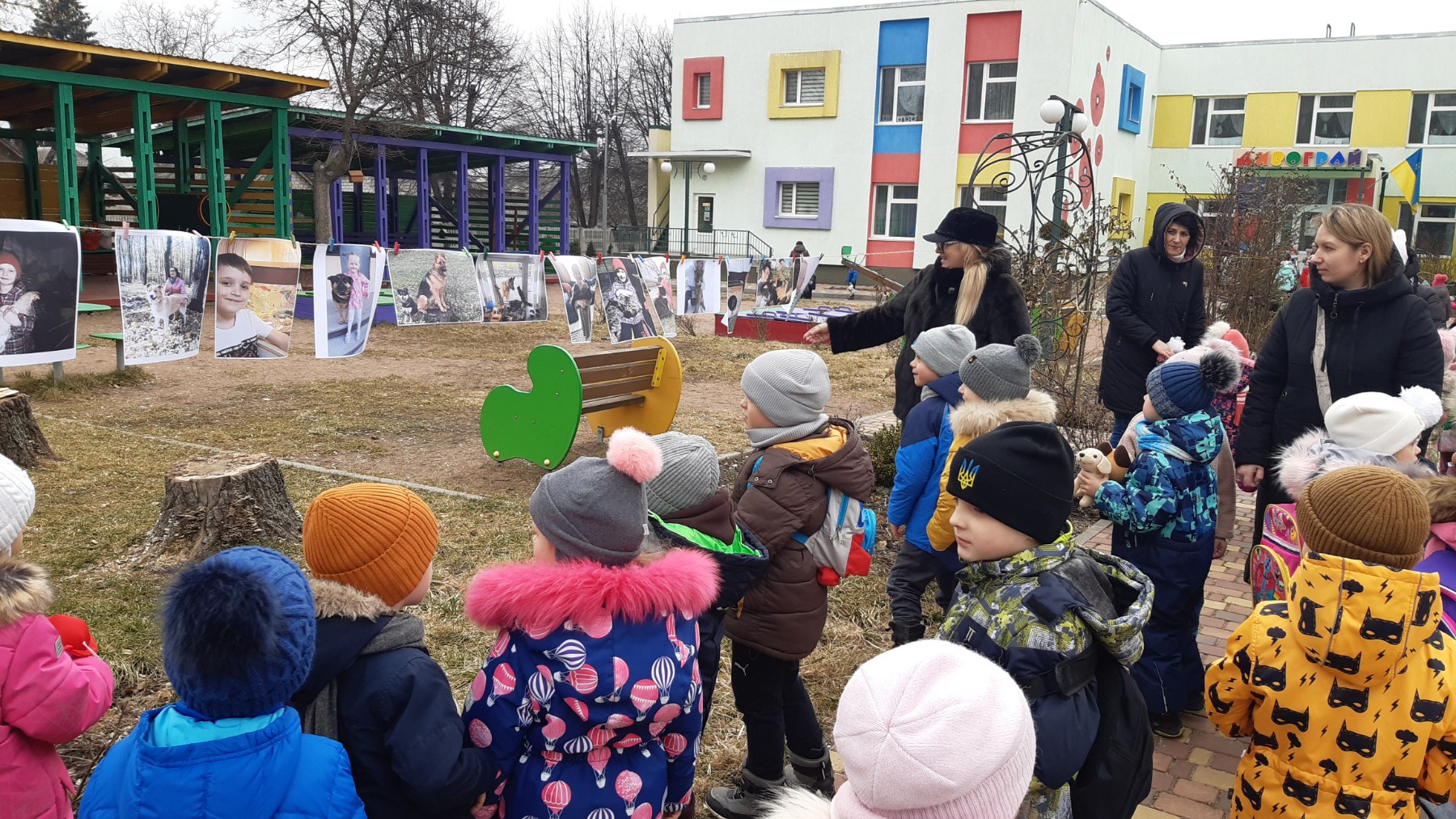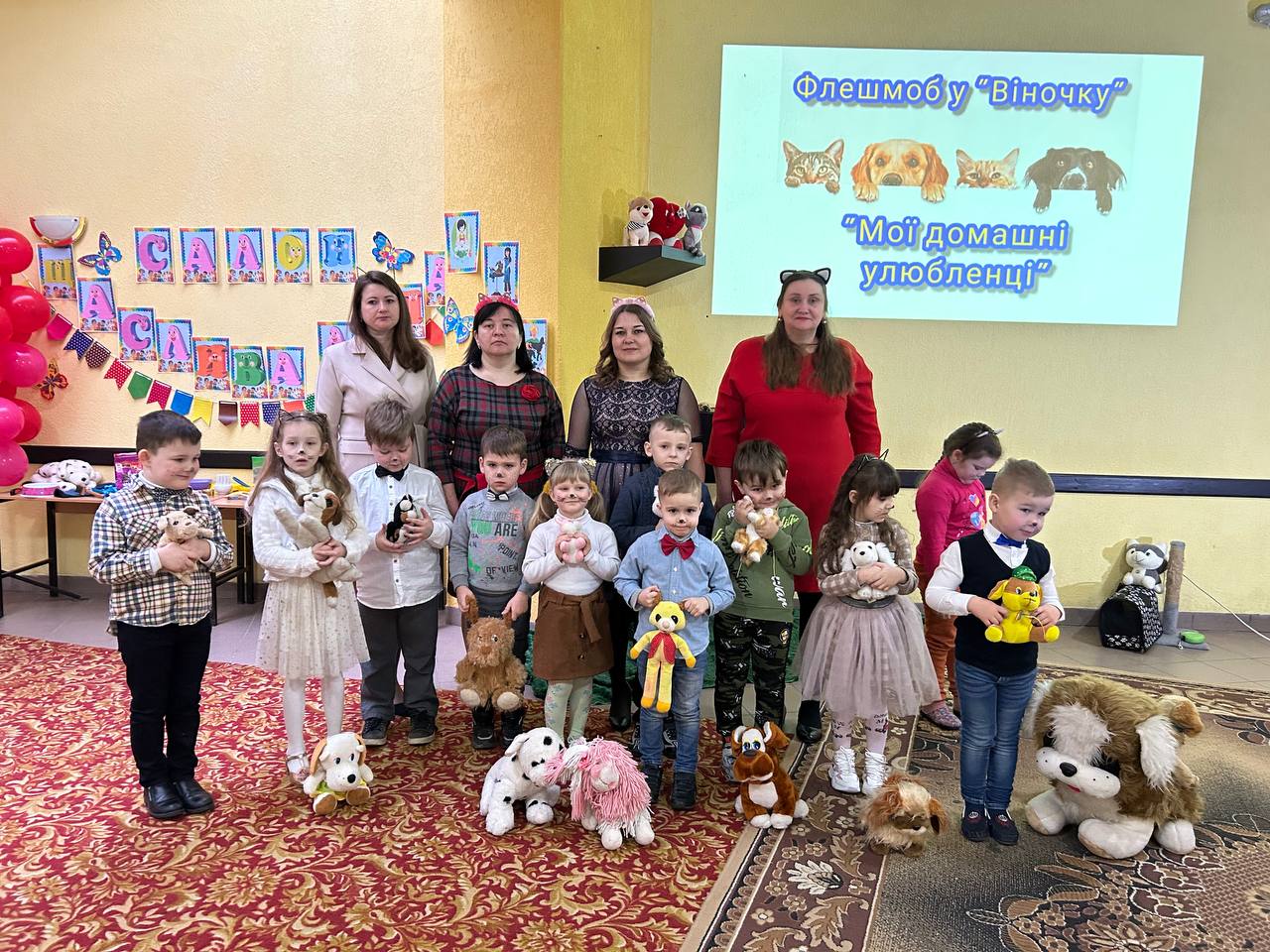 Transcarpathian region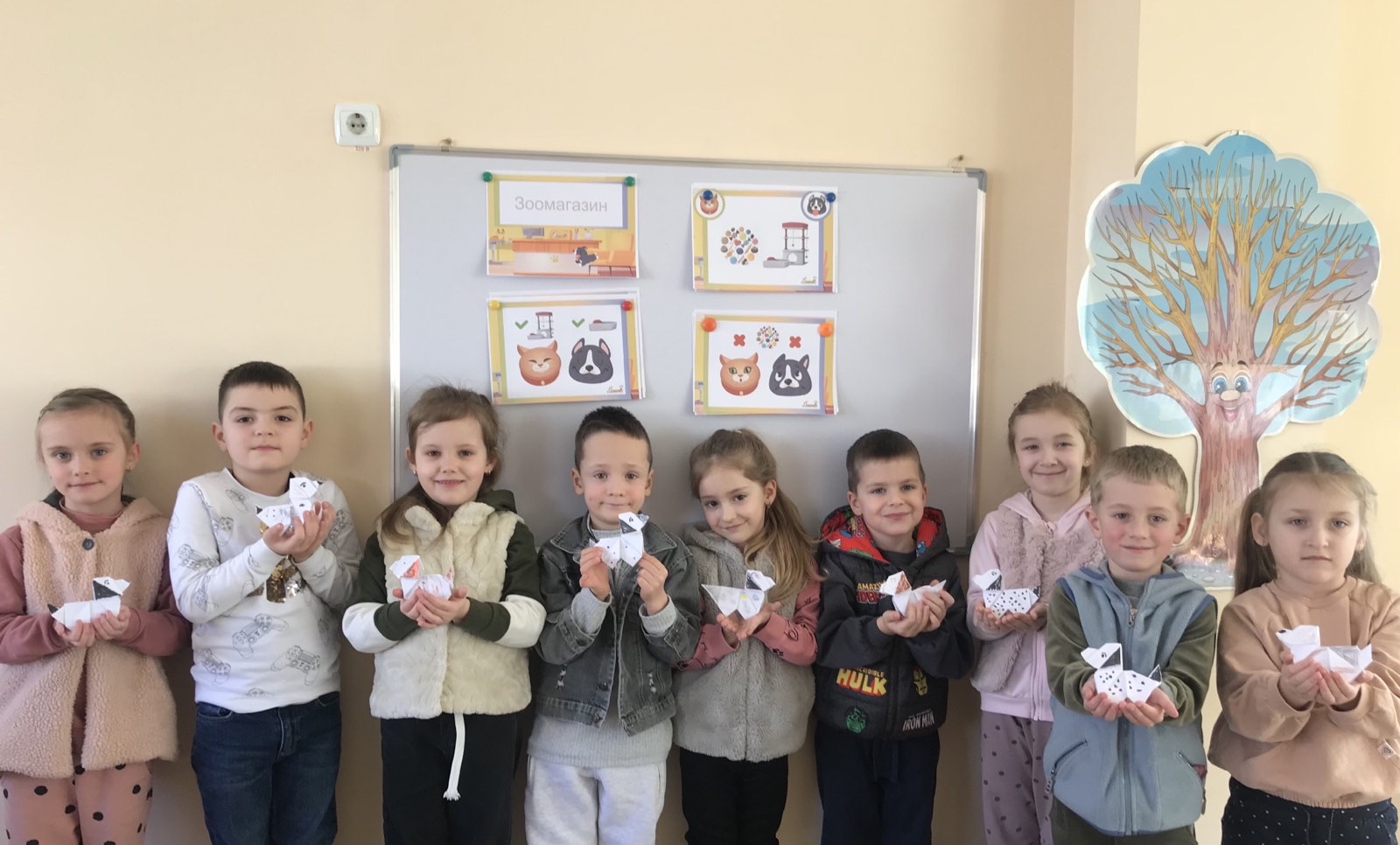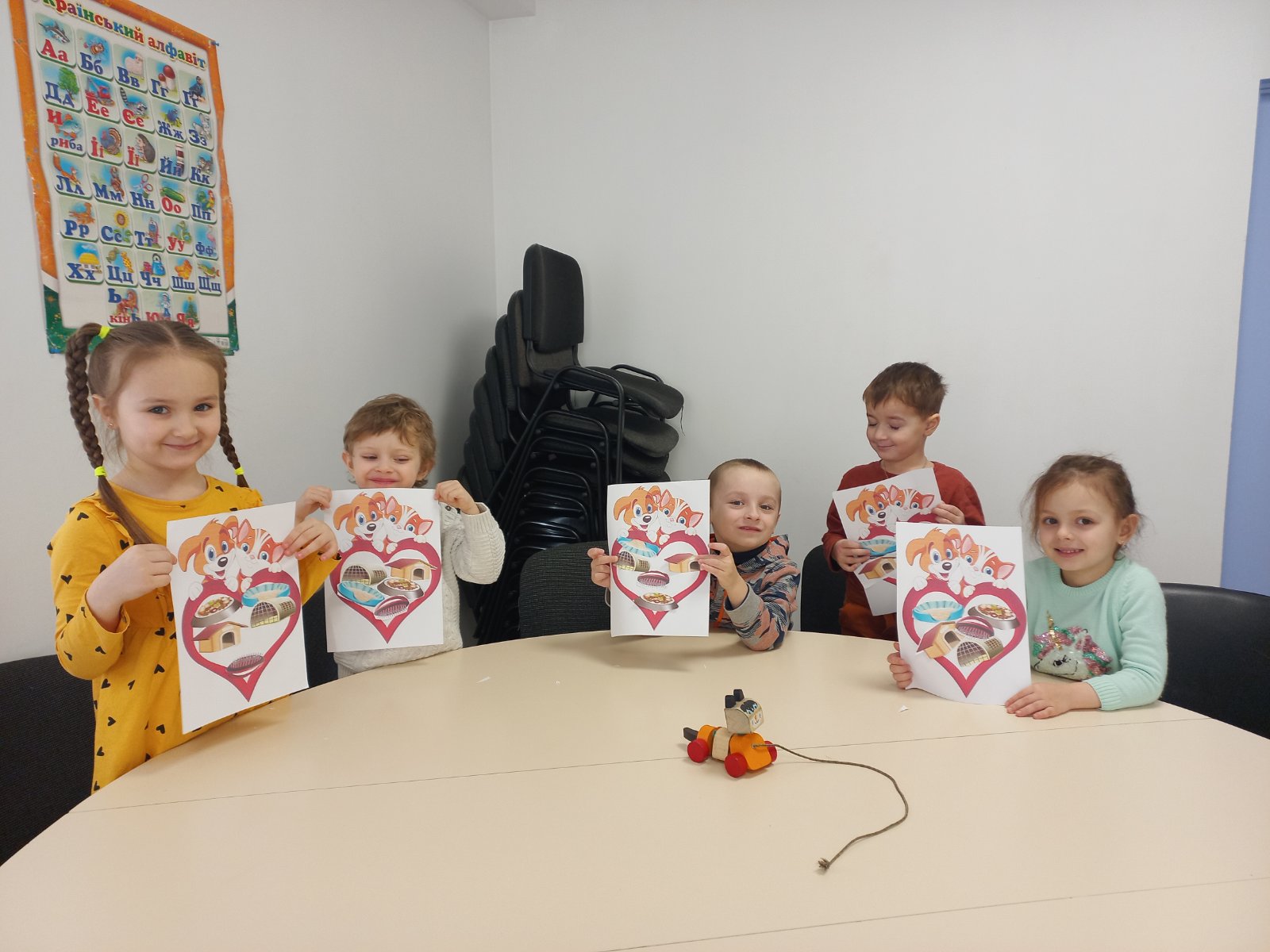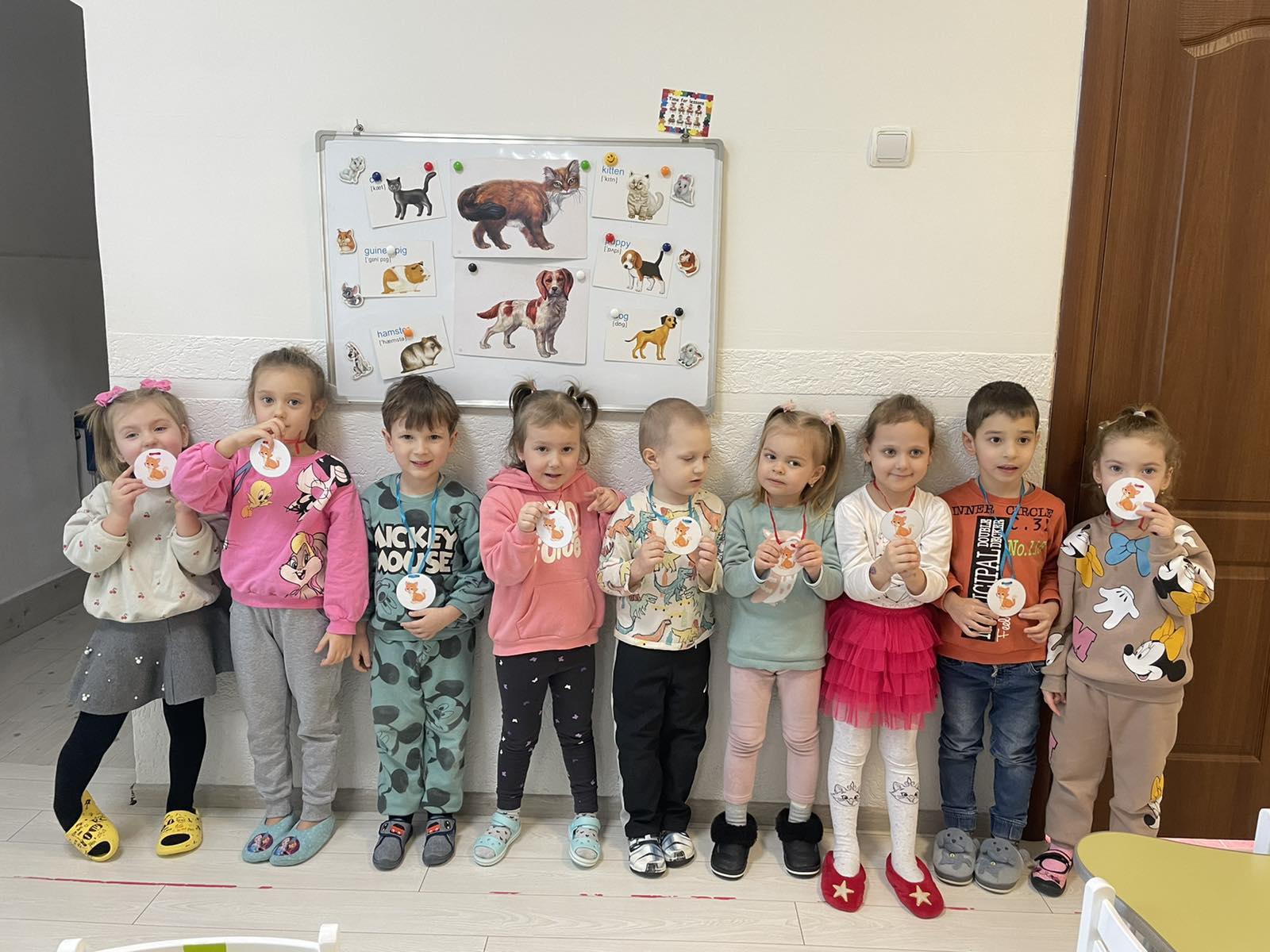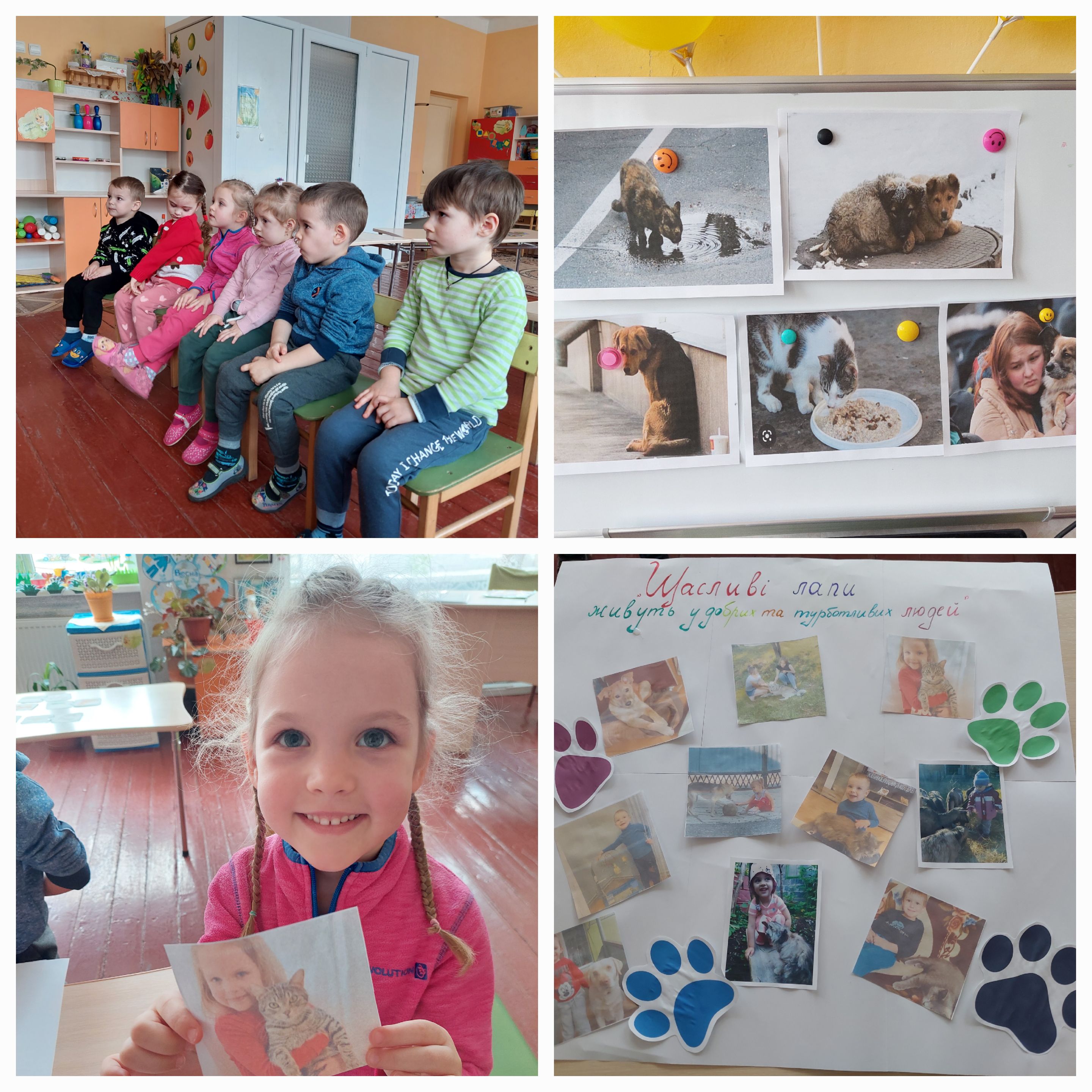 Zaporizhia region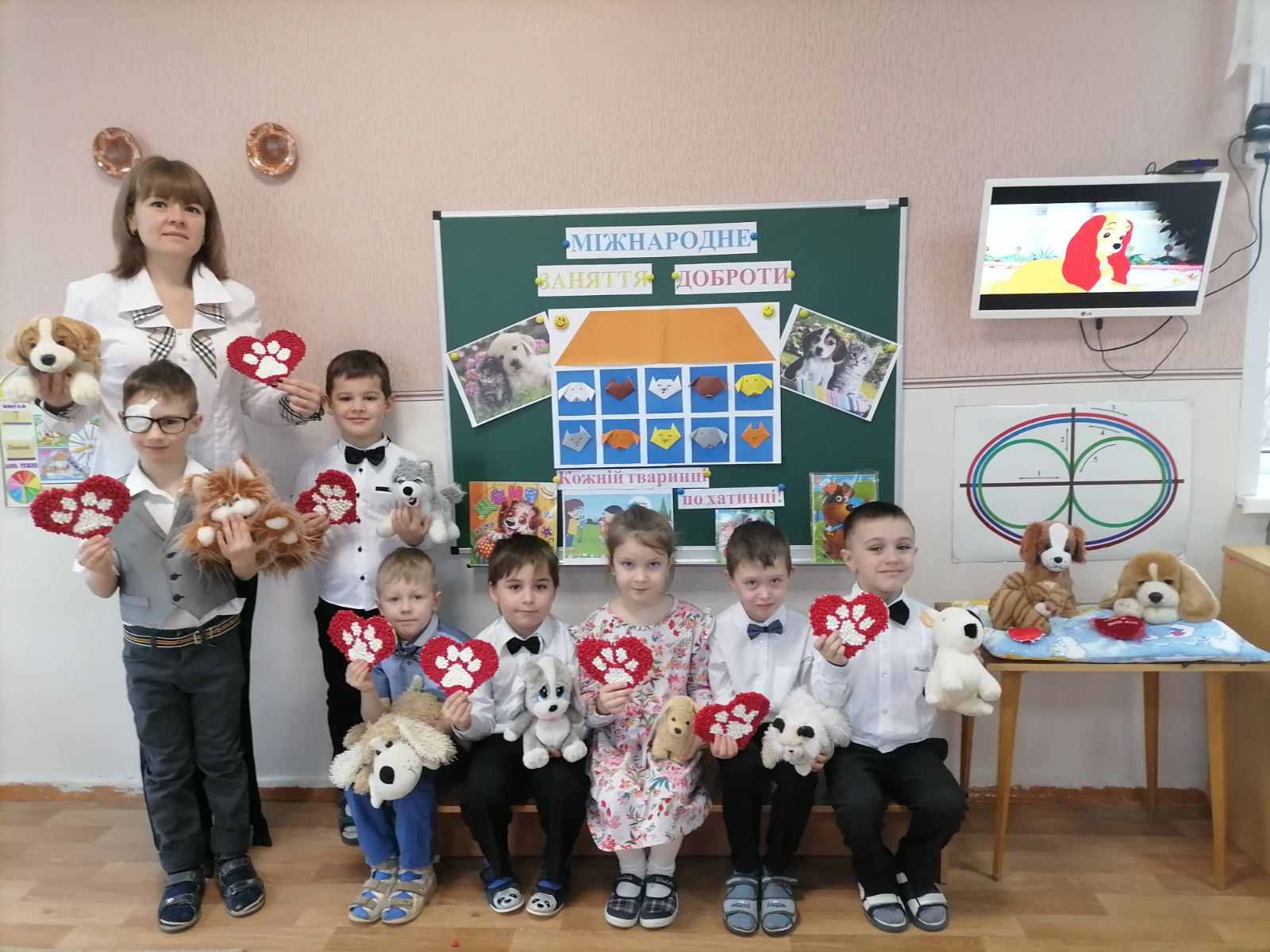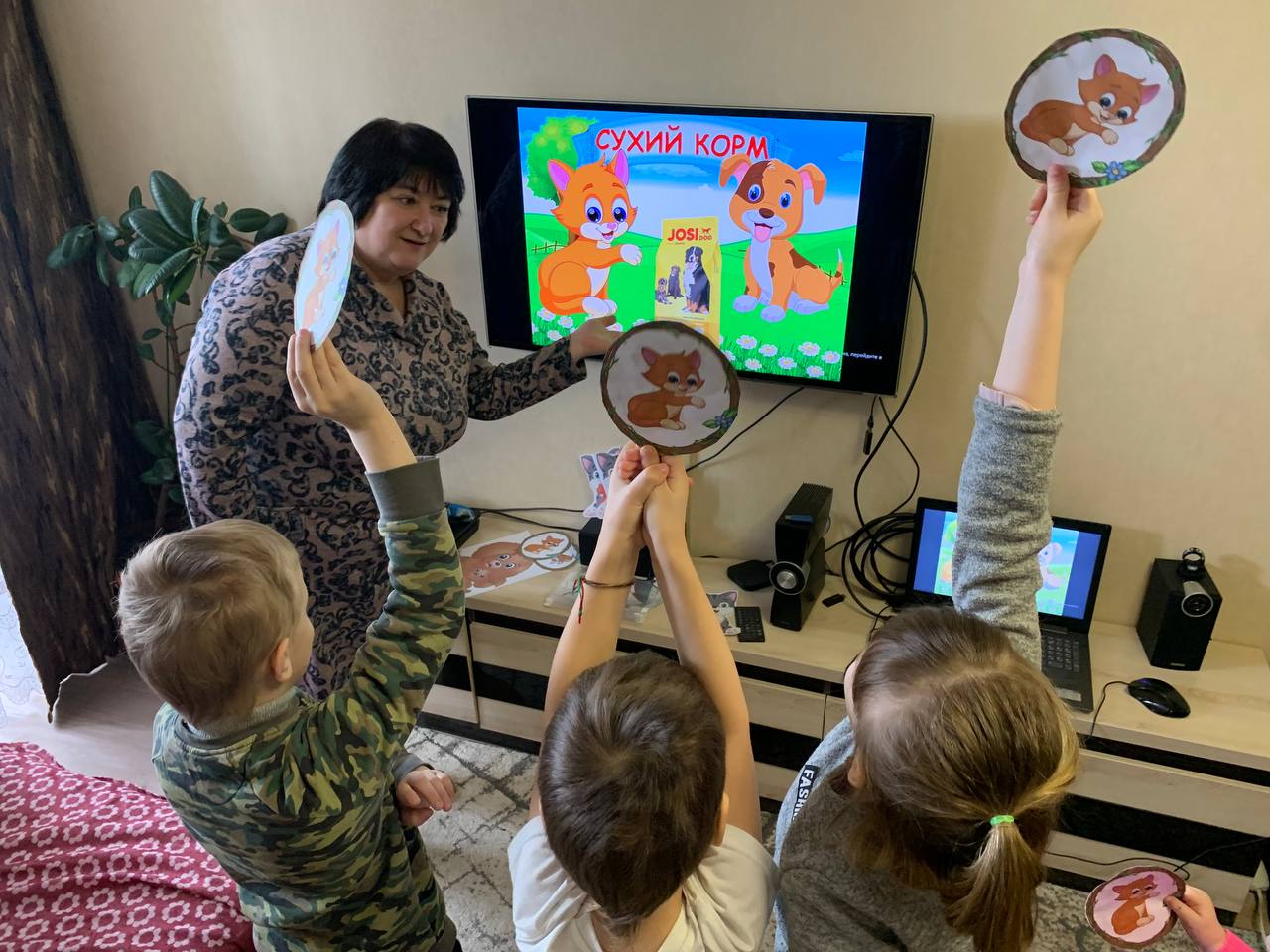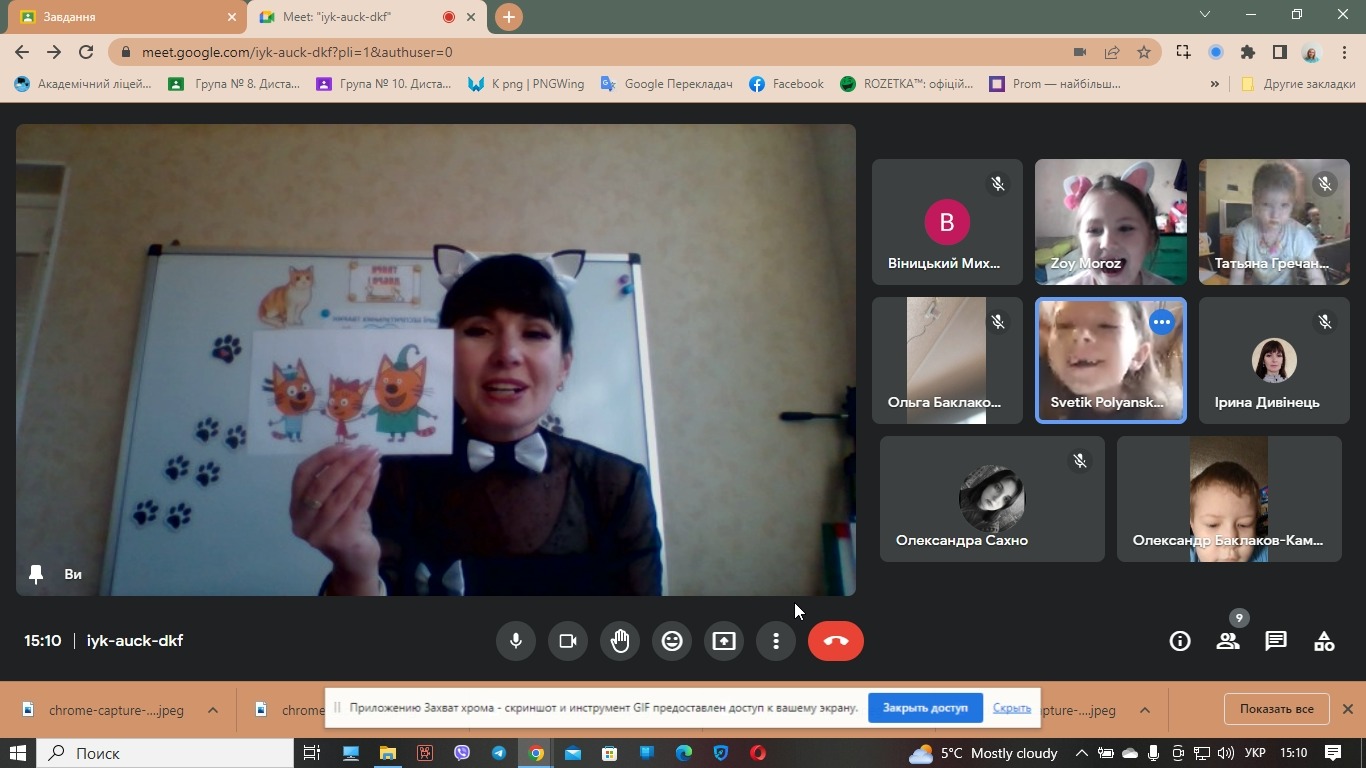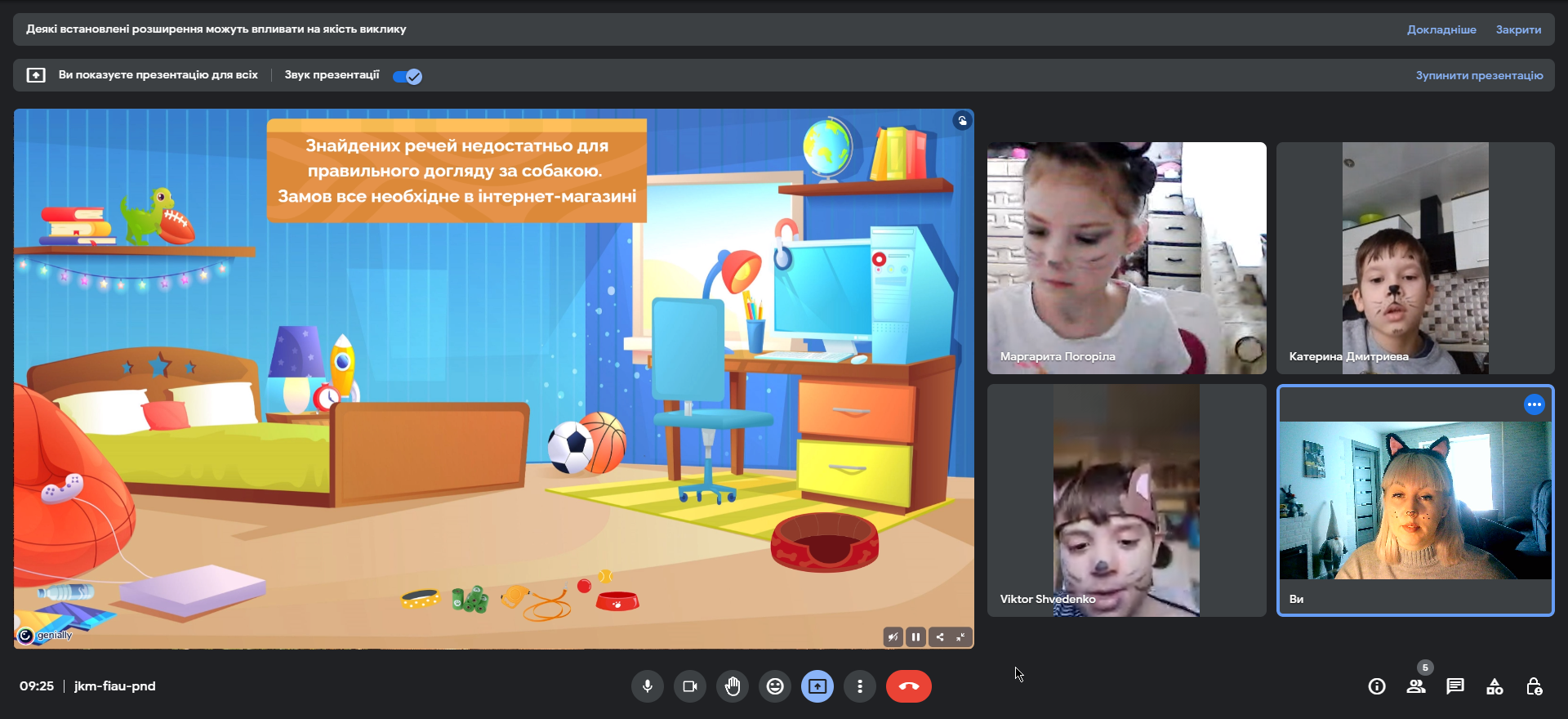 Ivano-Frankivsk region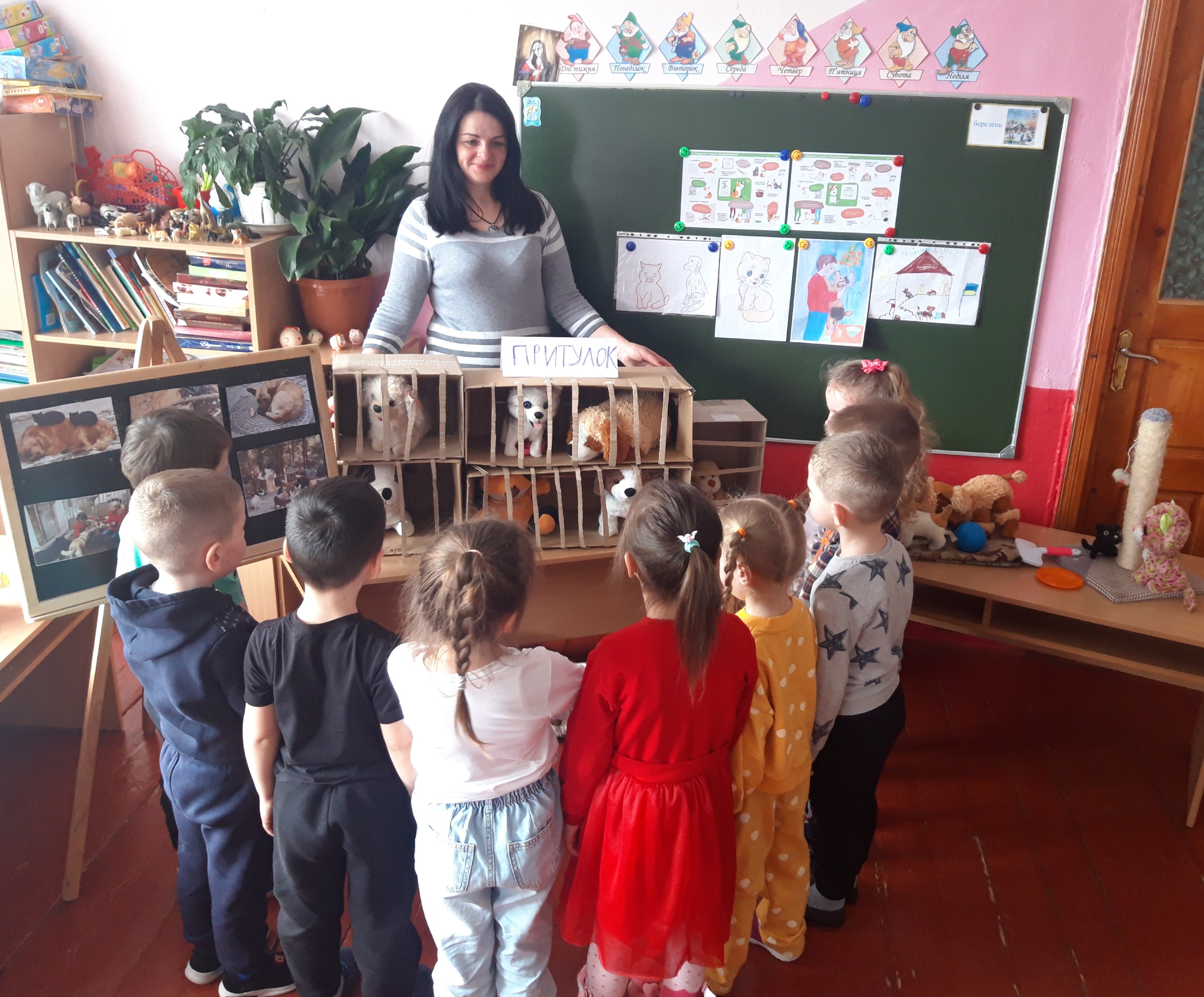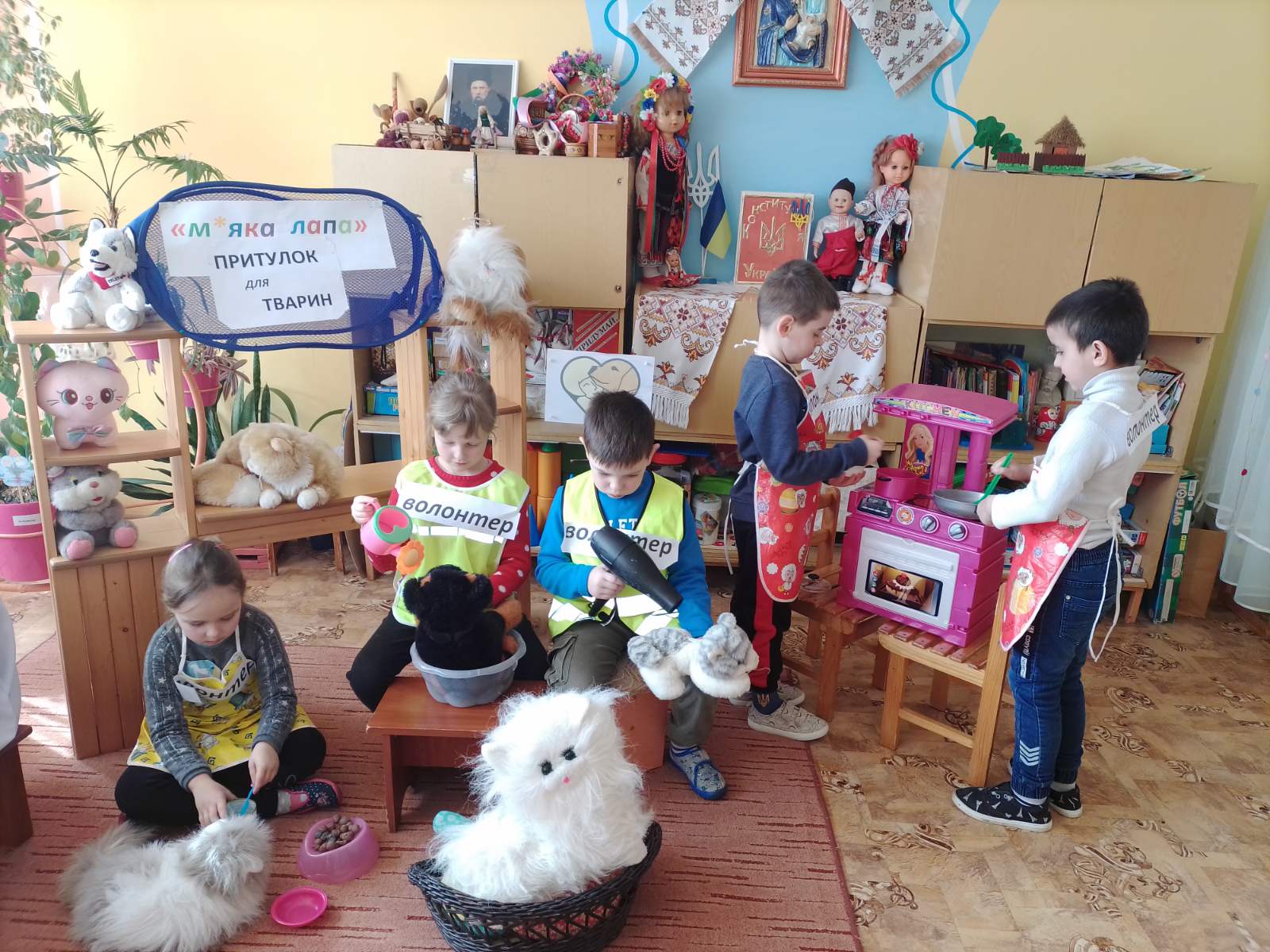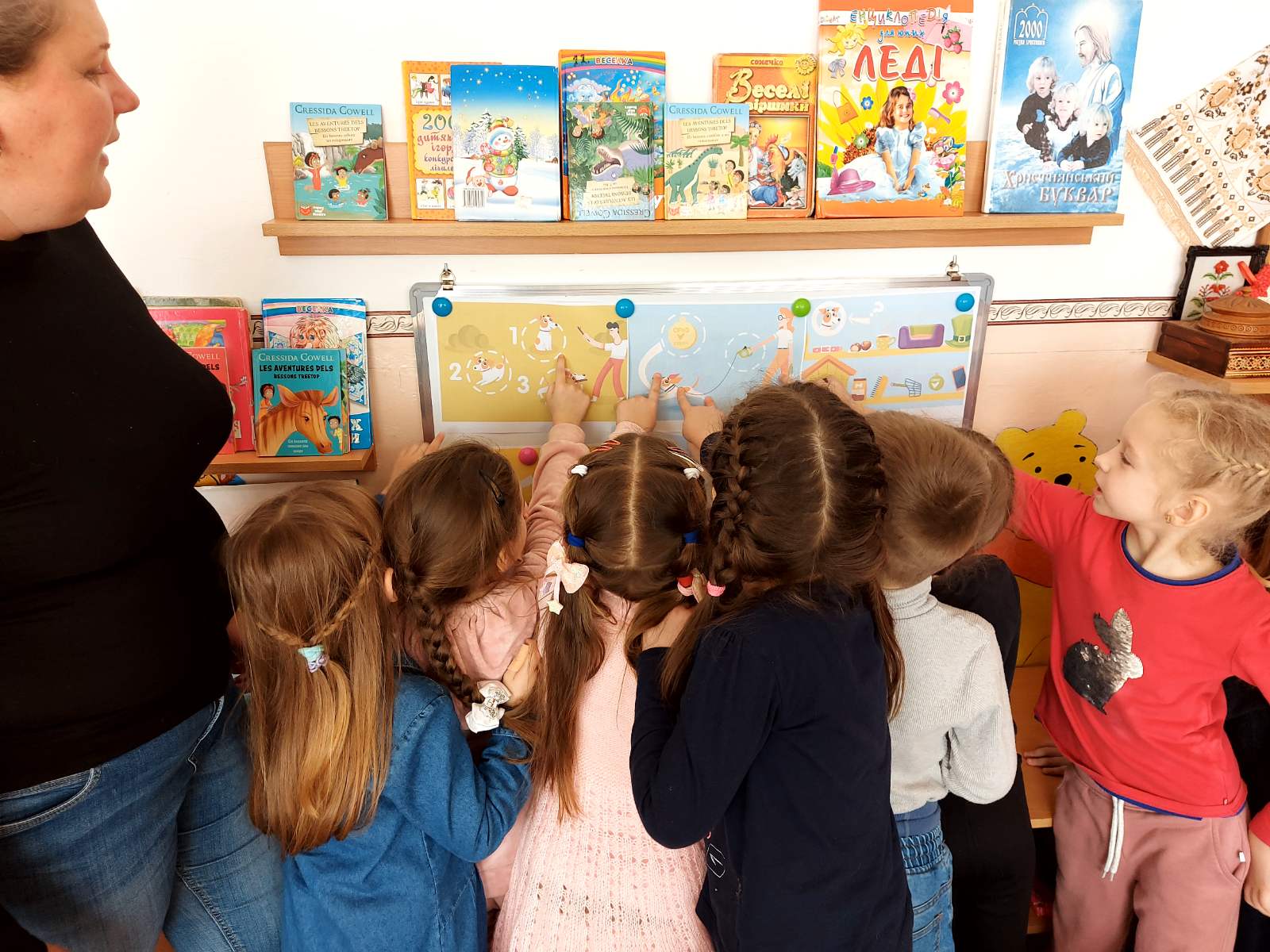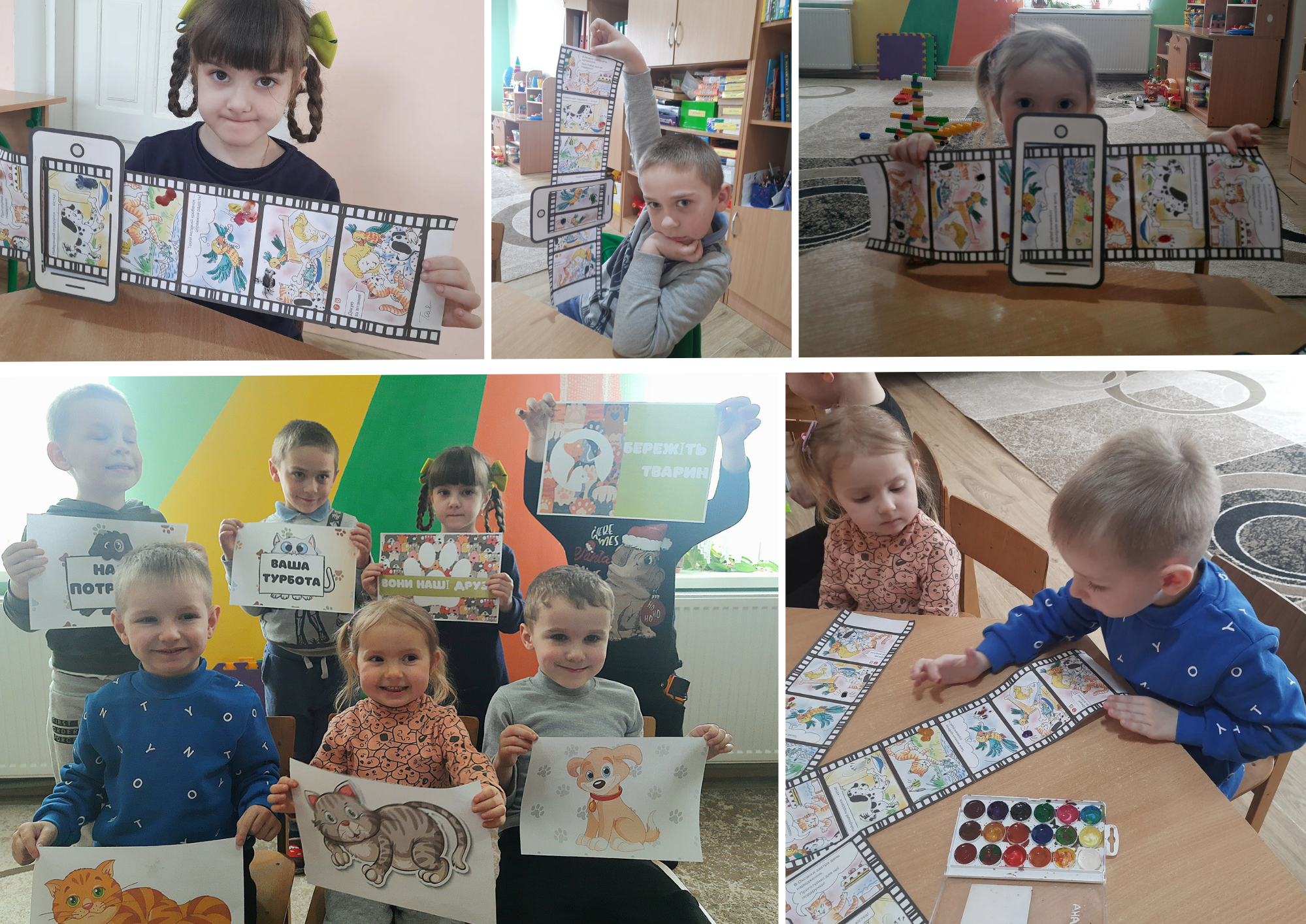 Kyiv region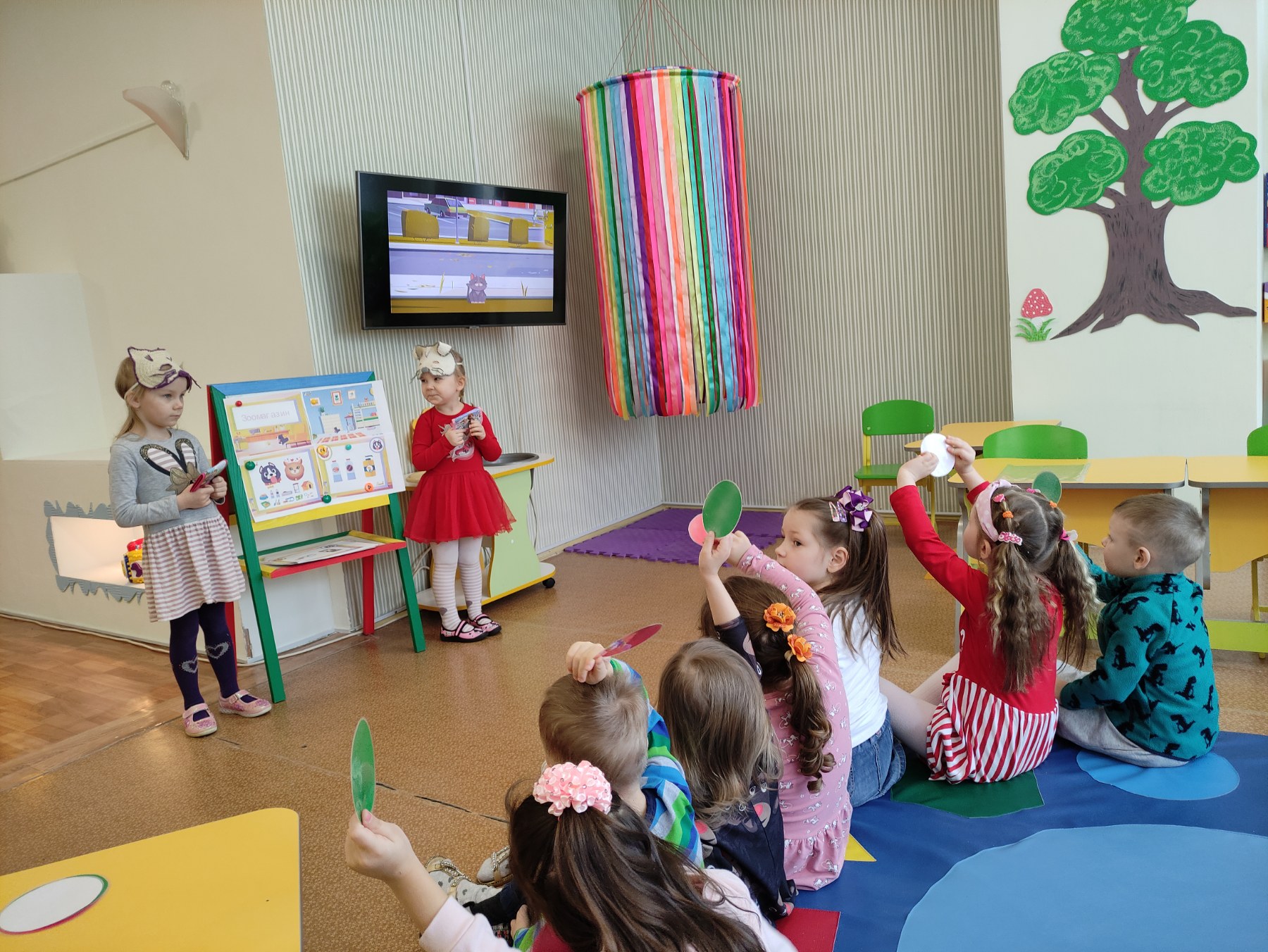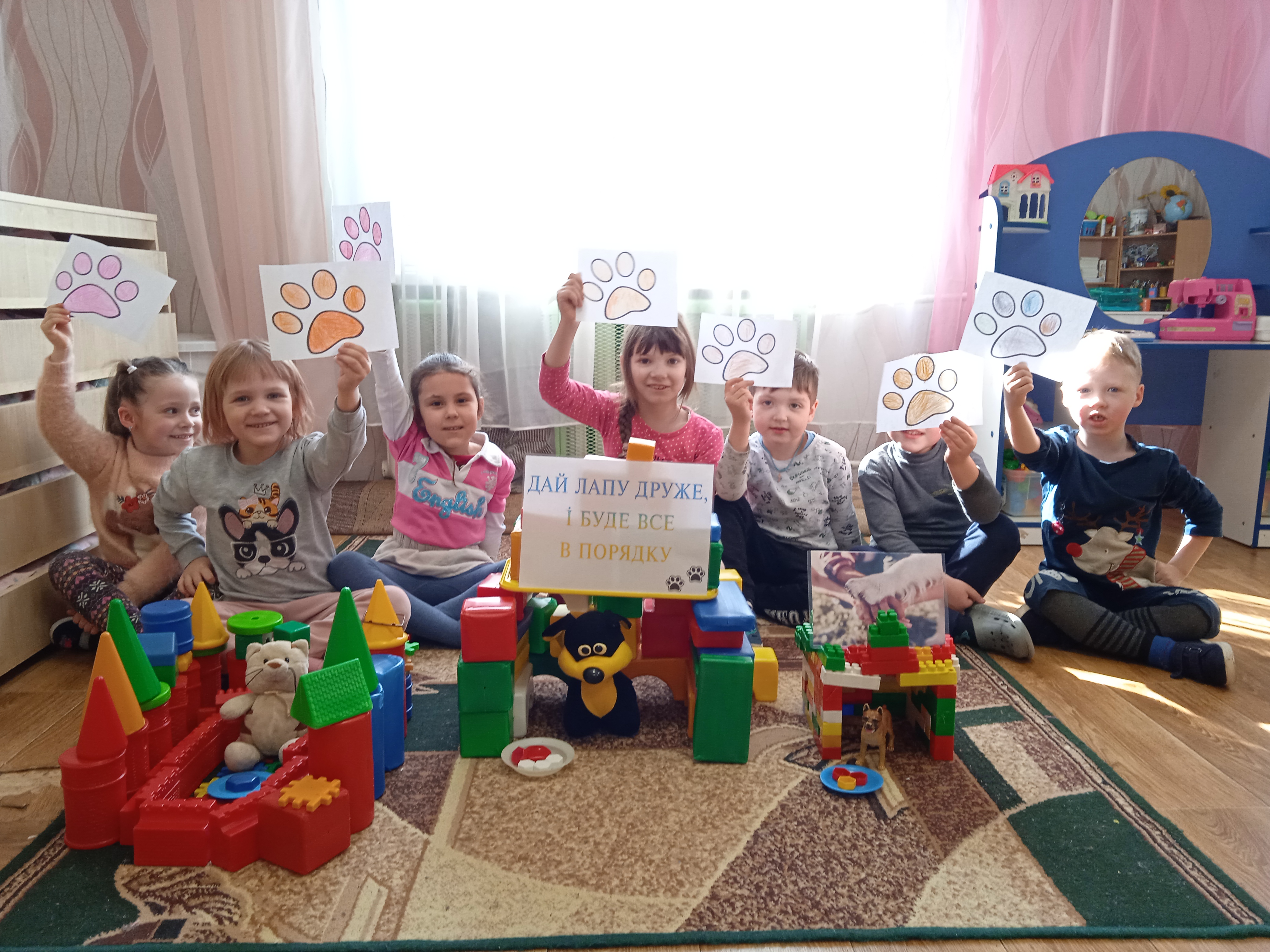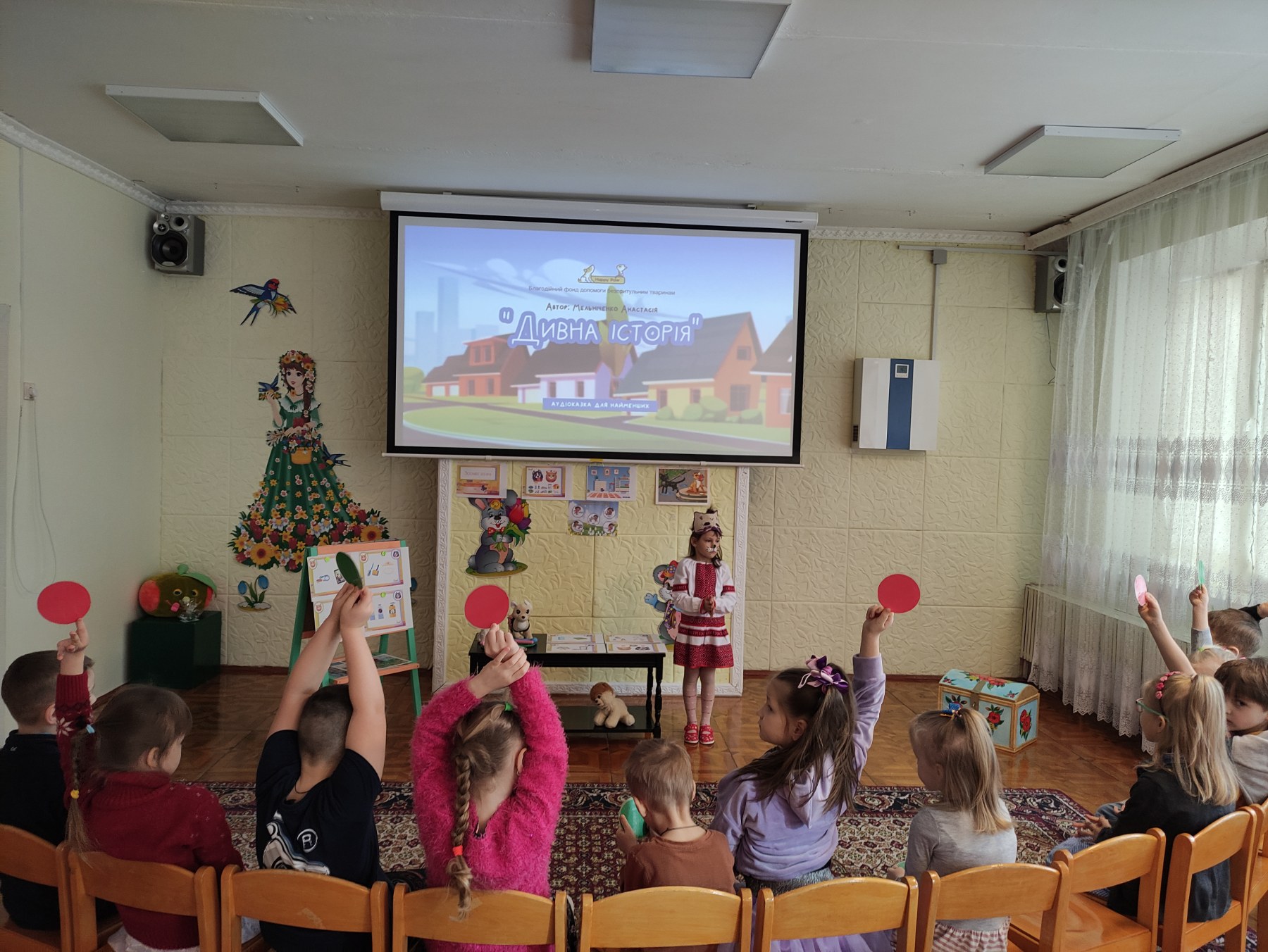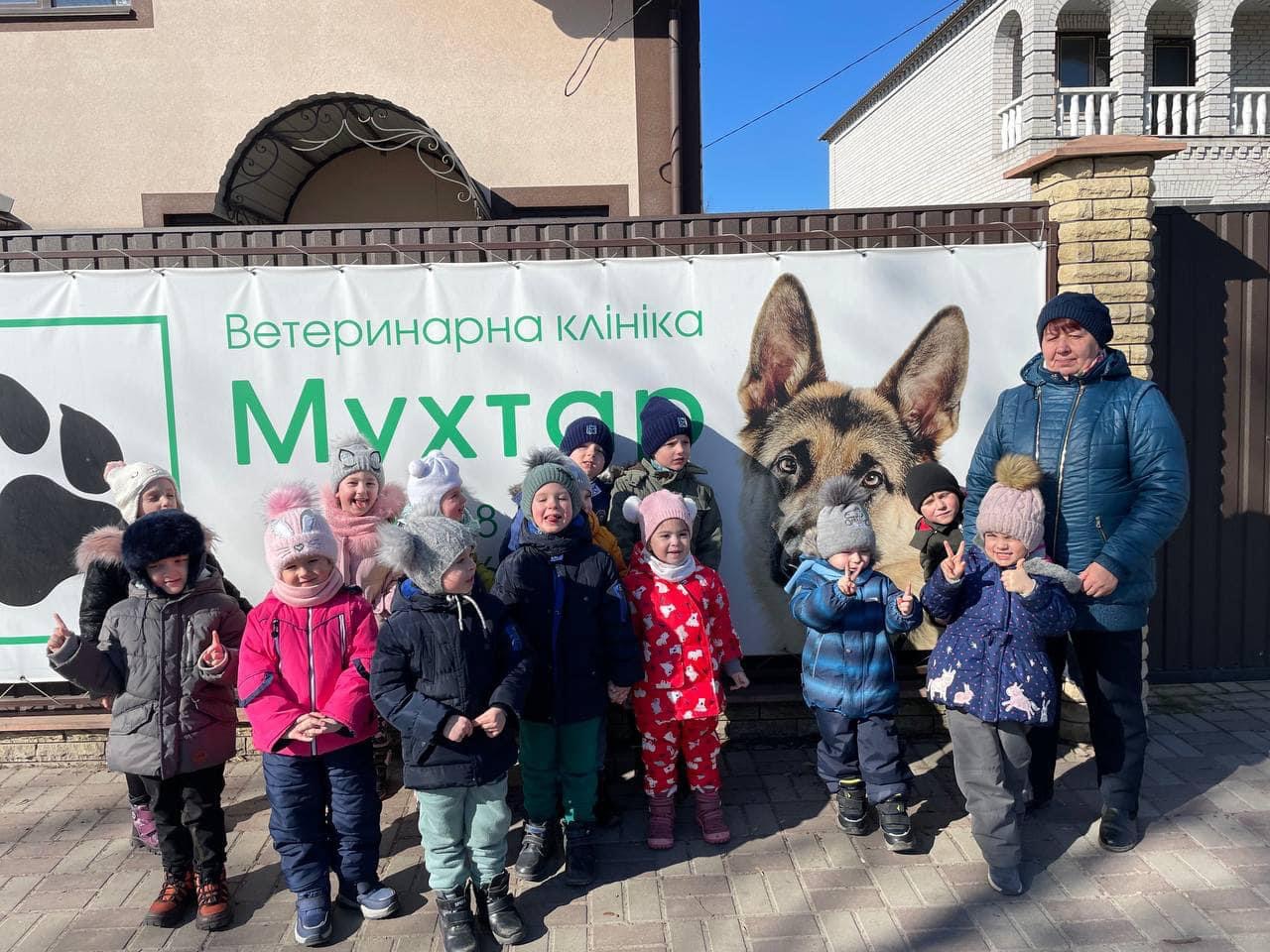 Kyiv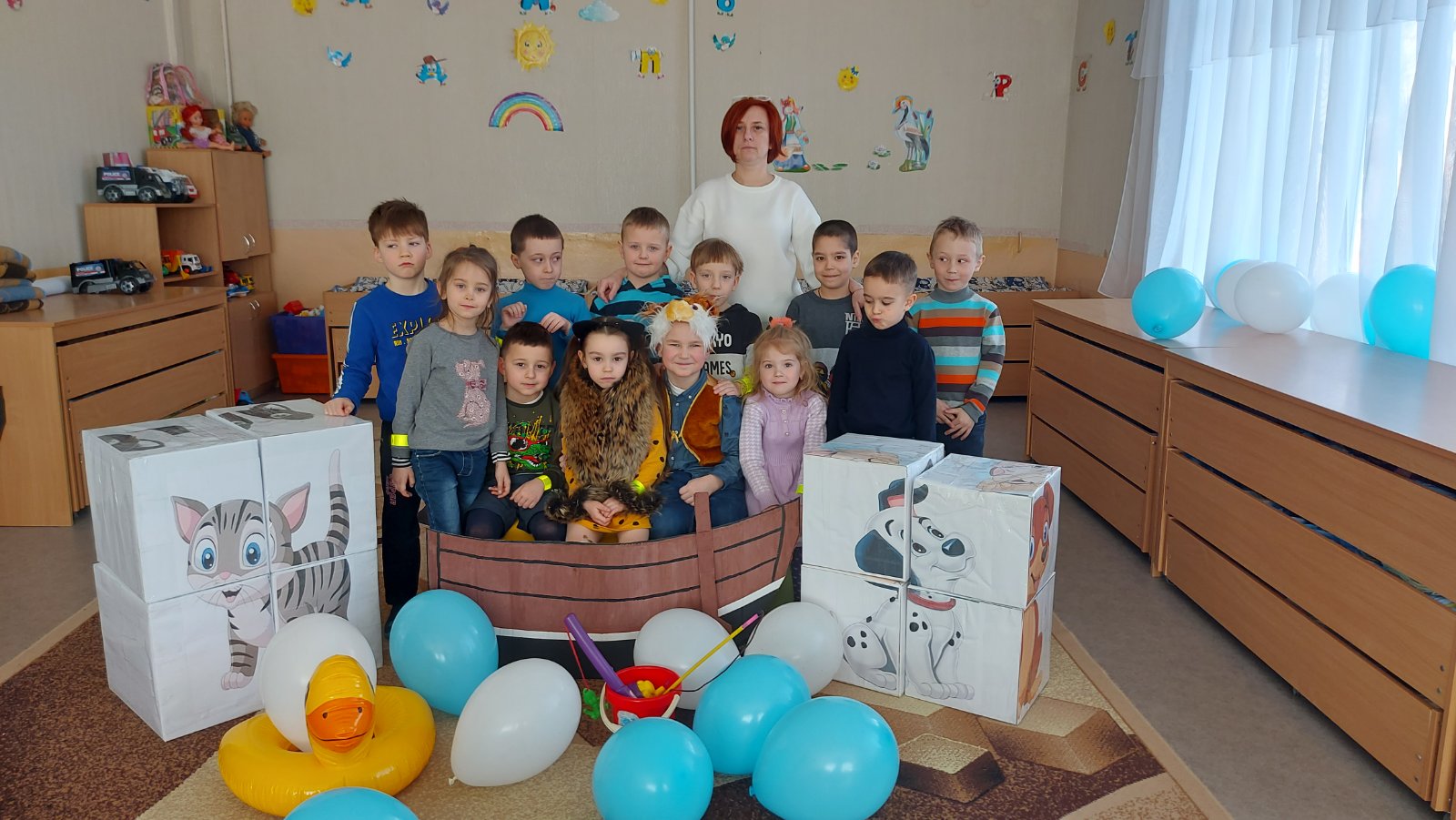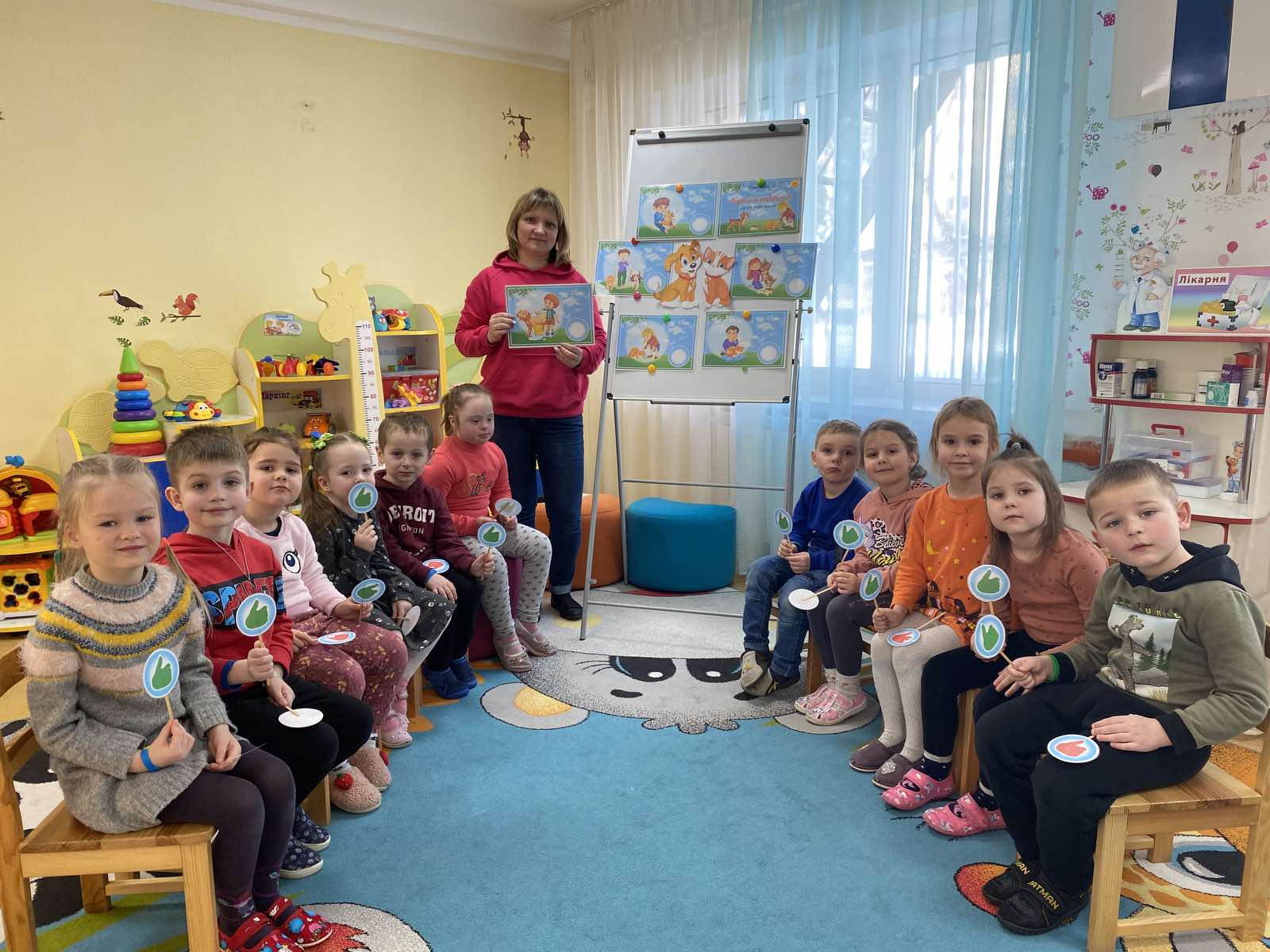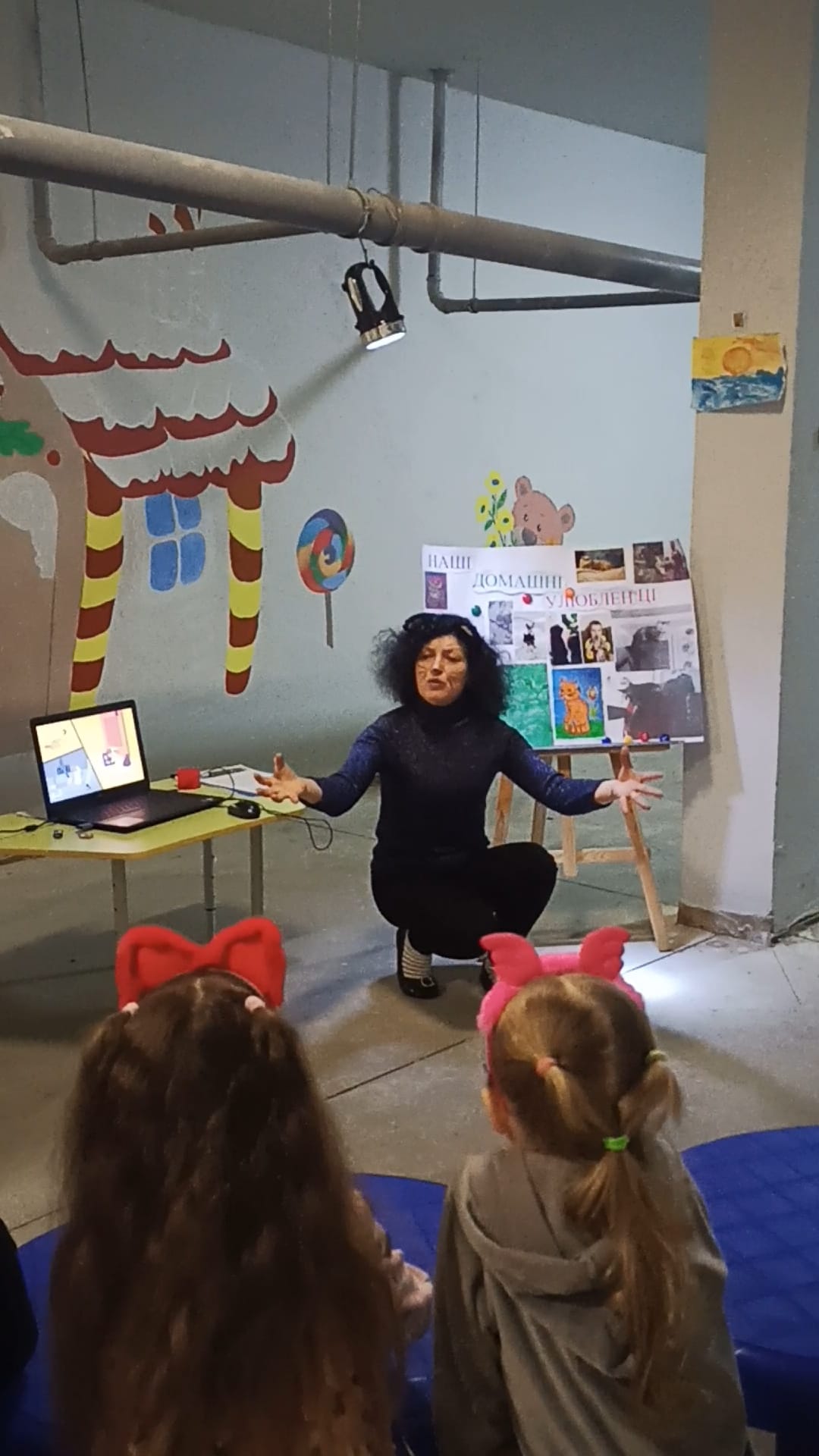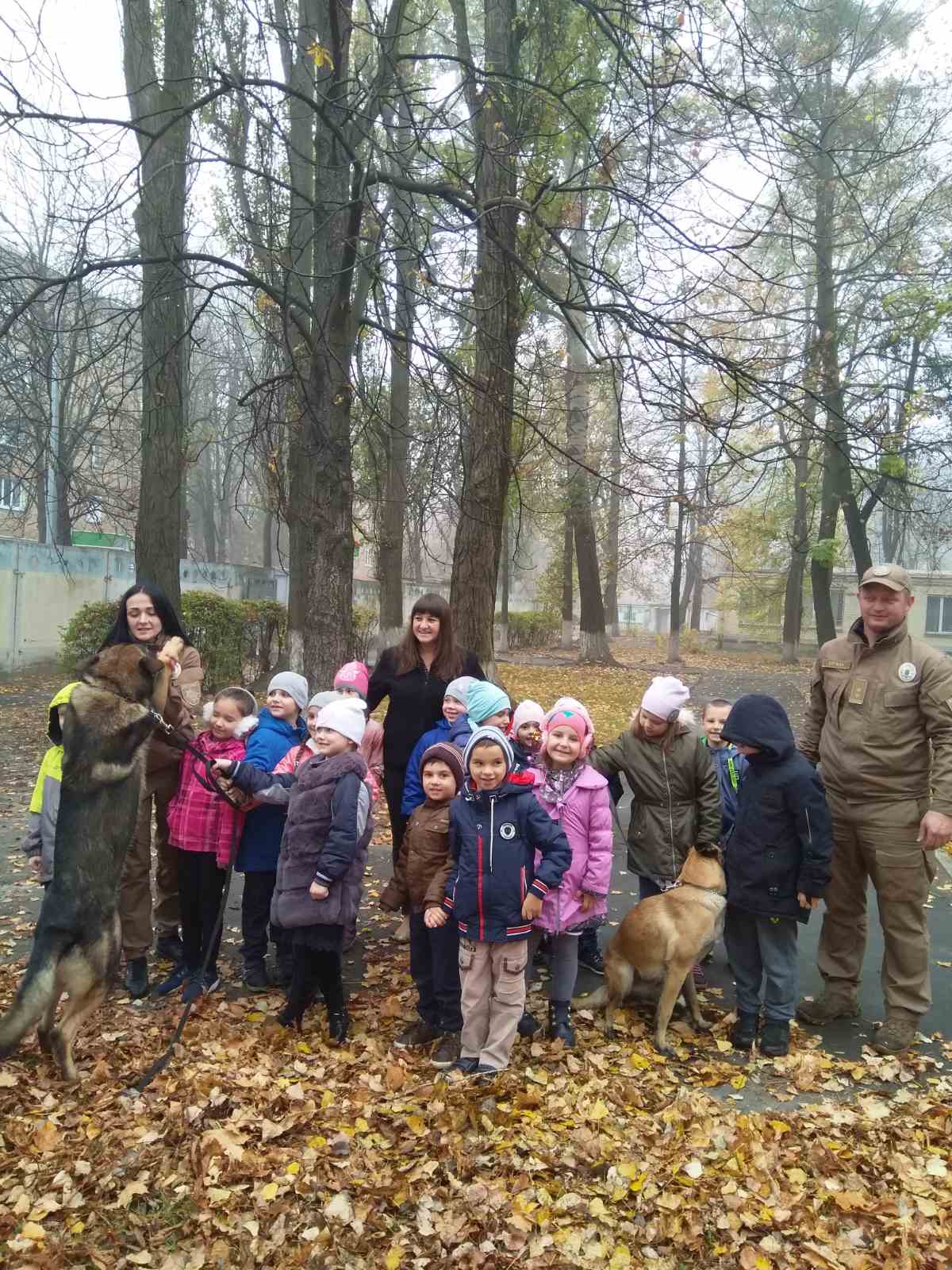 Kirovohrad region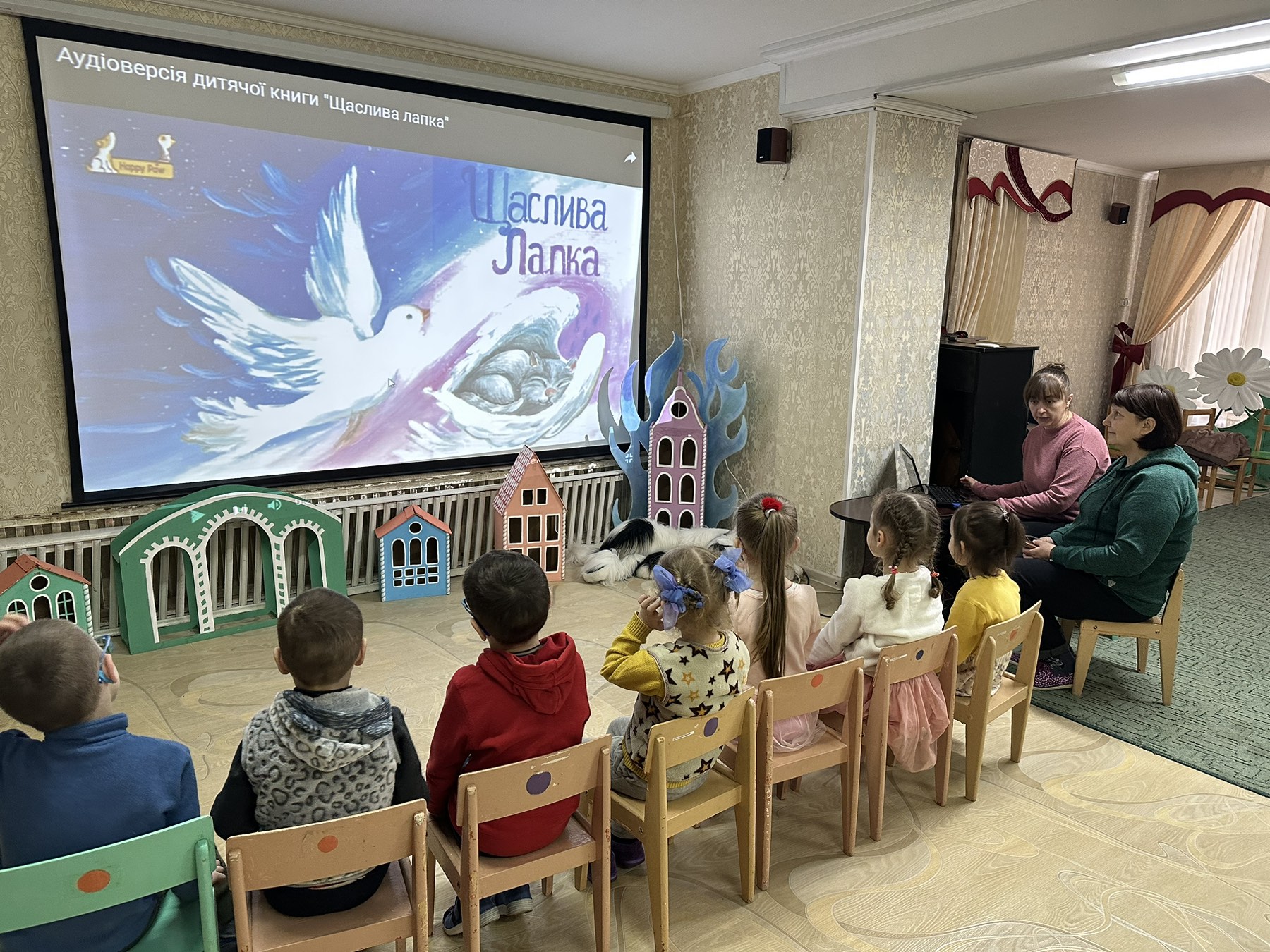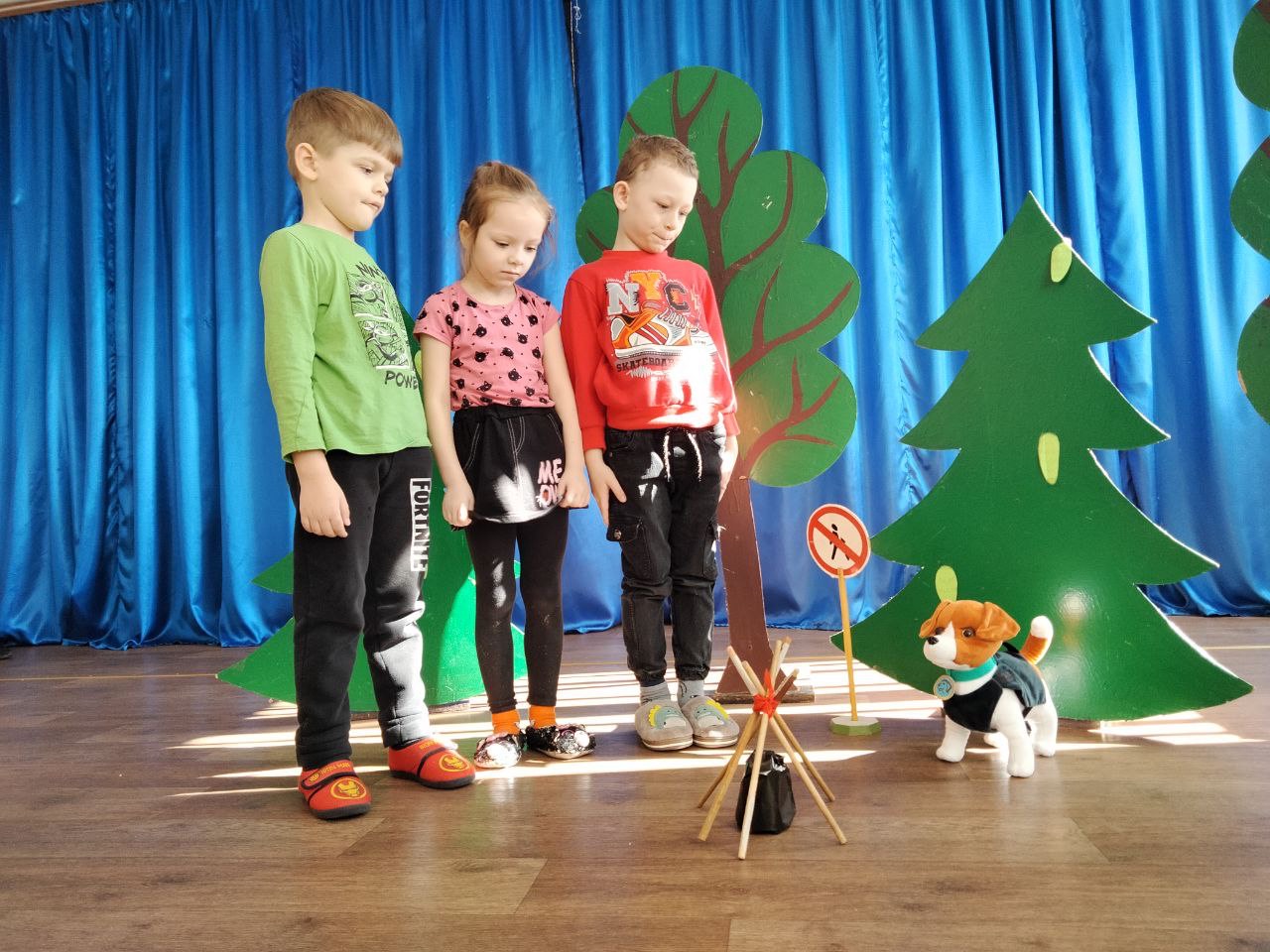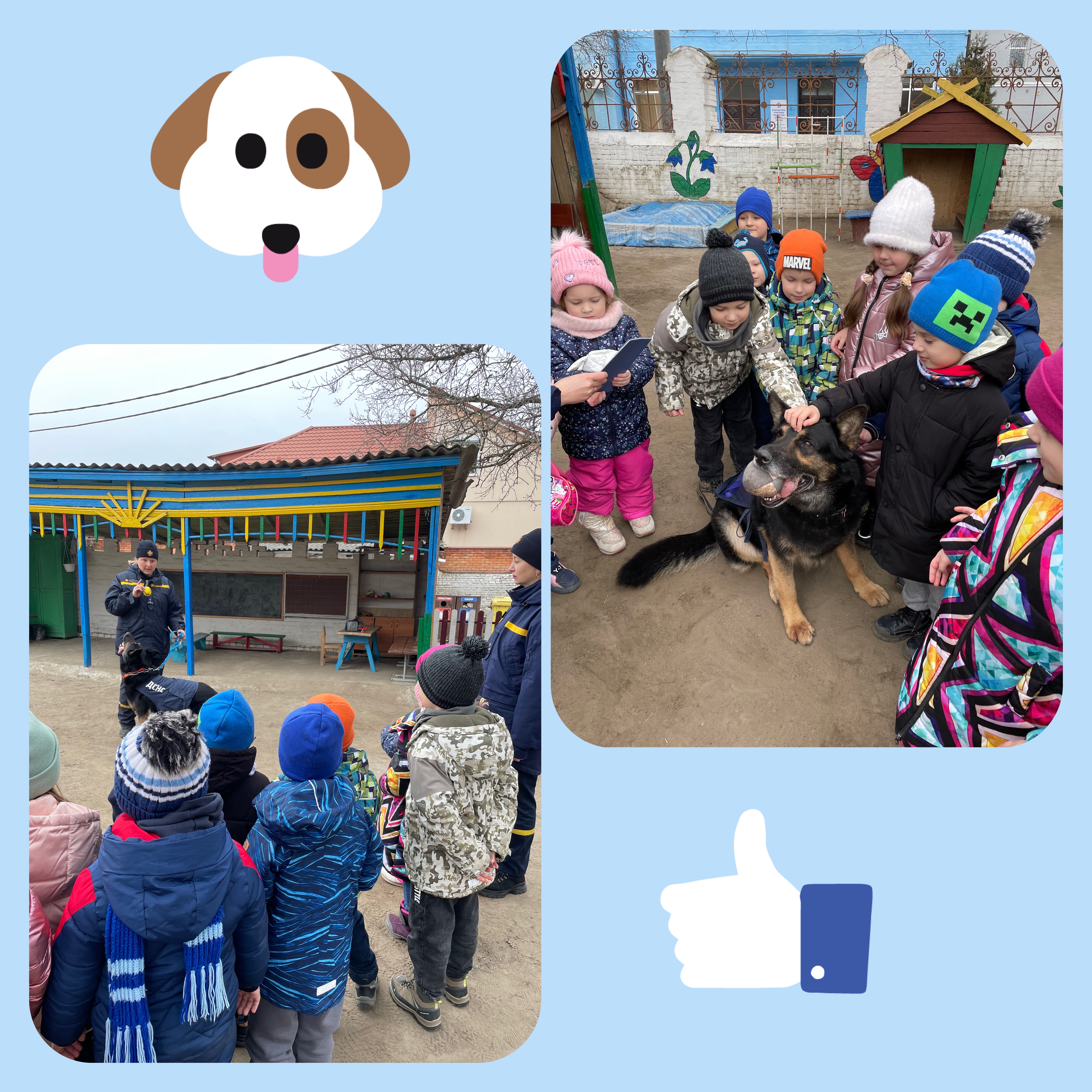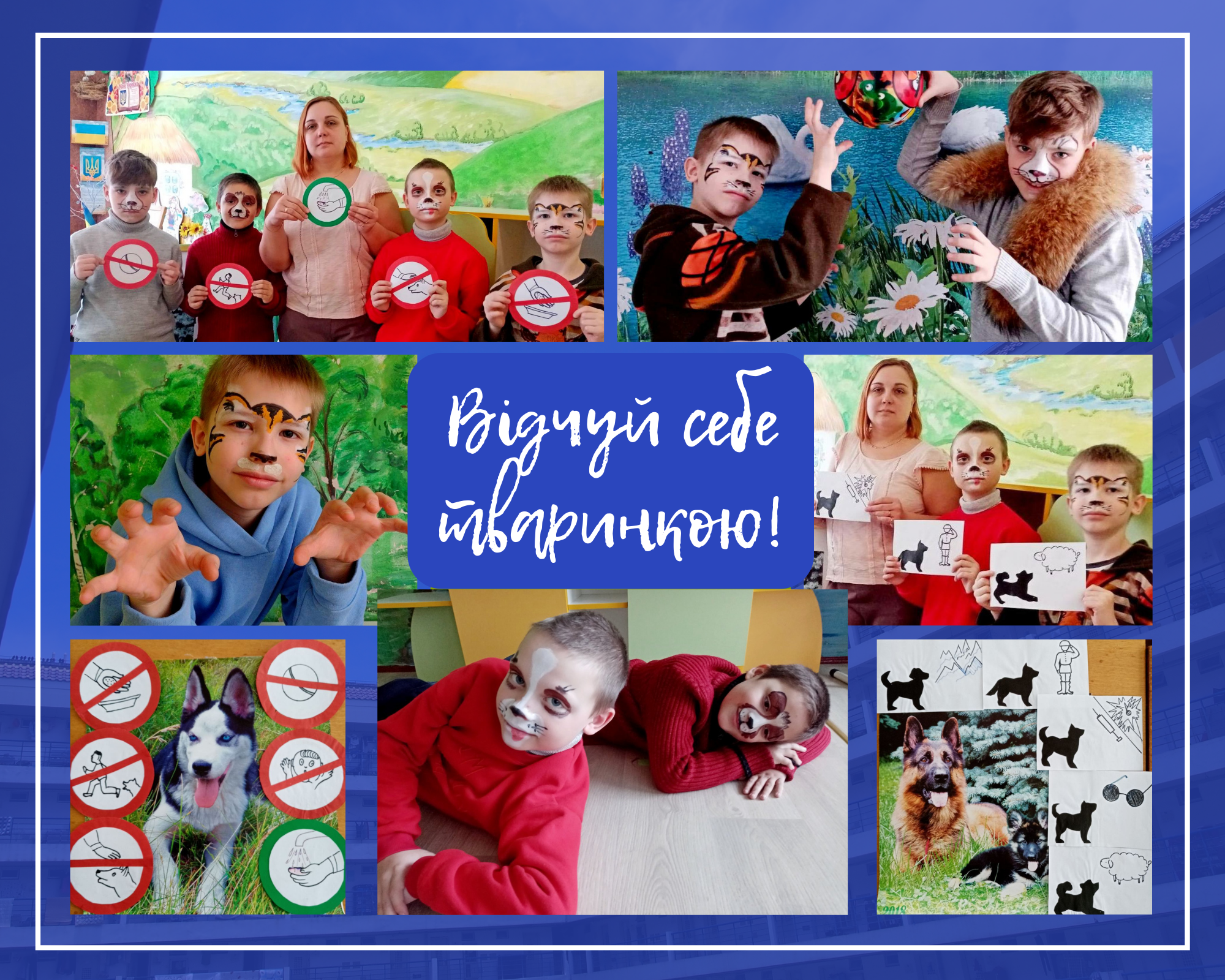 Luhansk region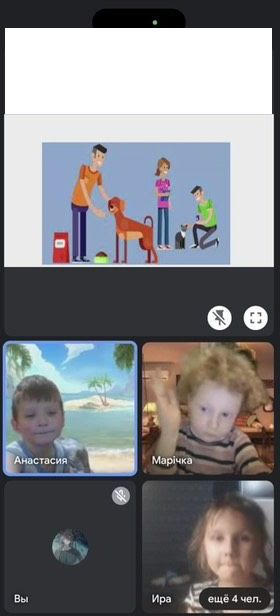 Lviv region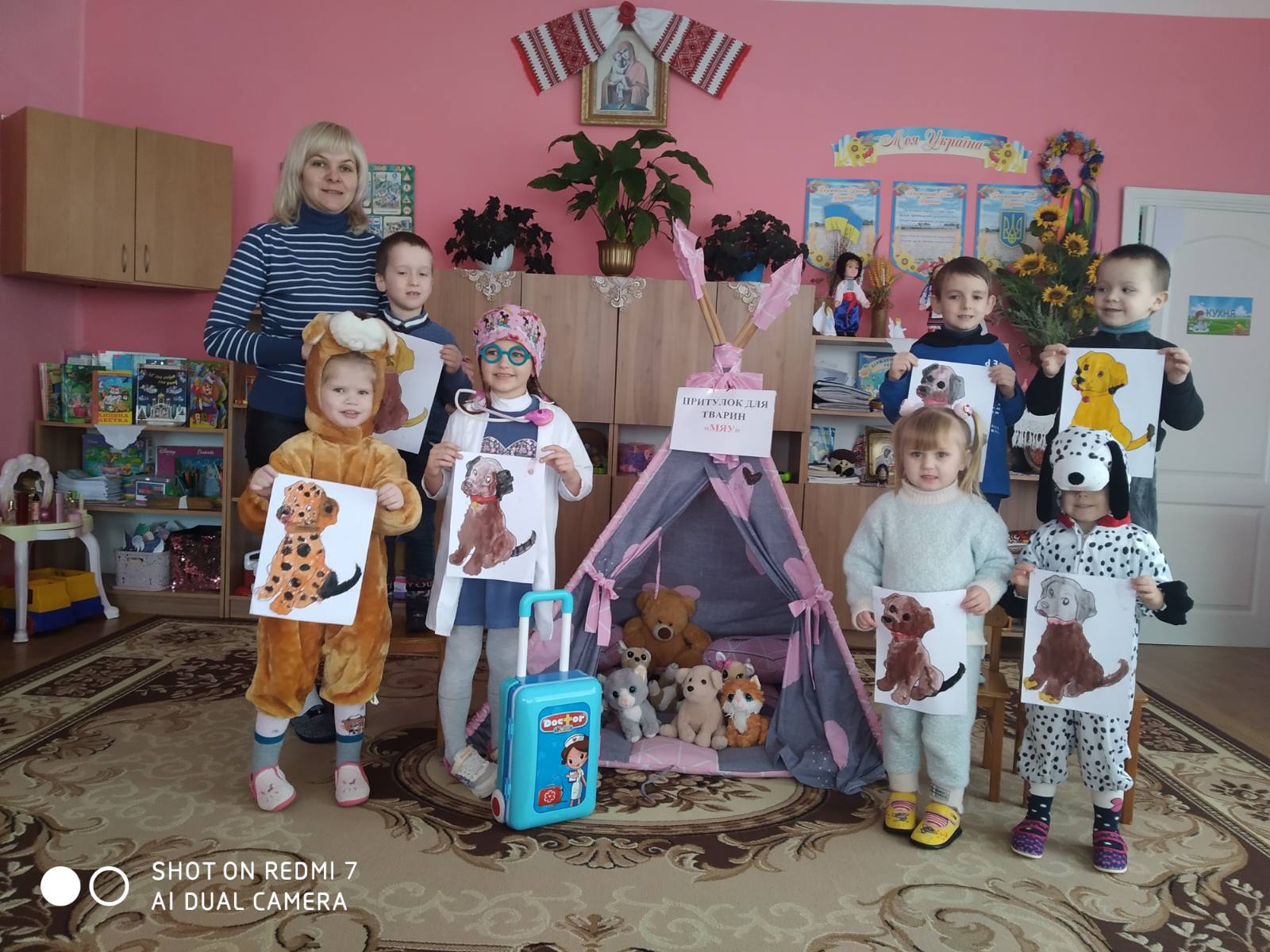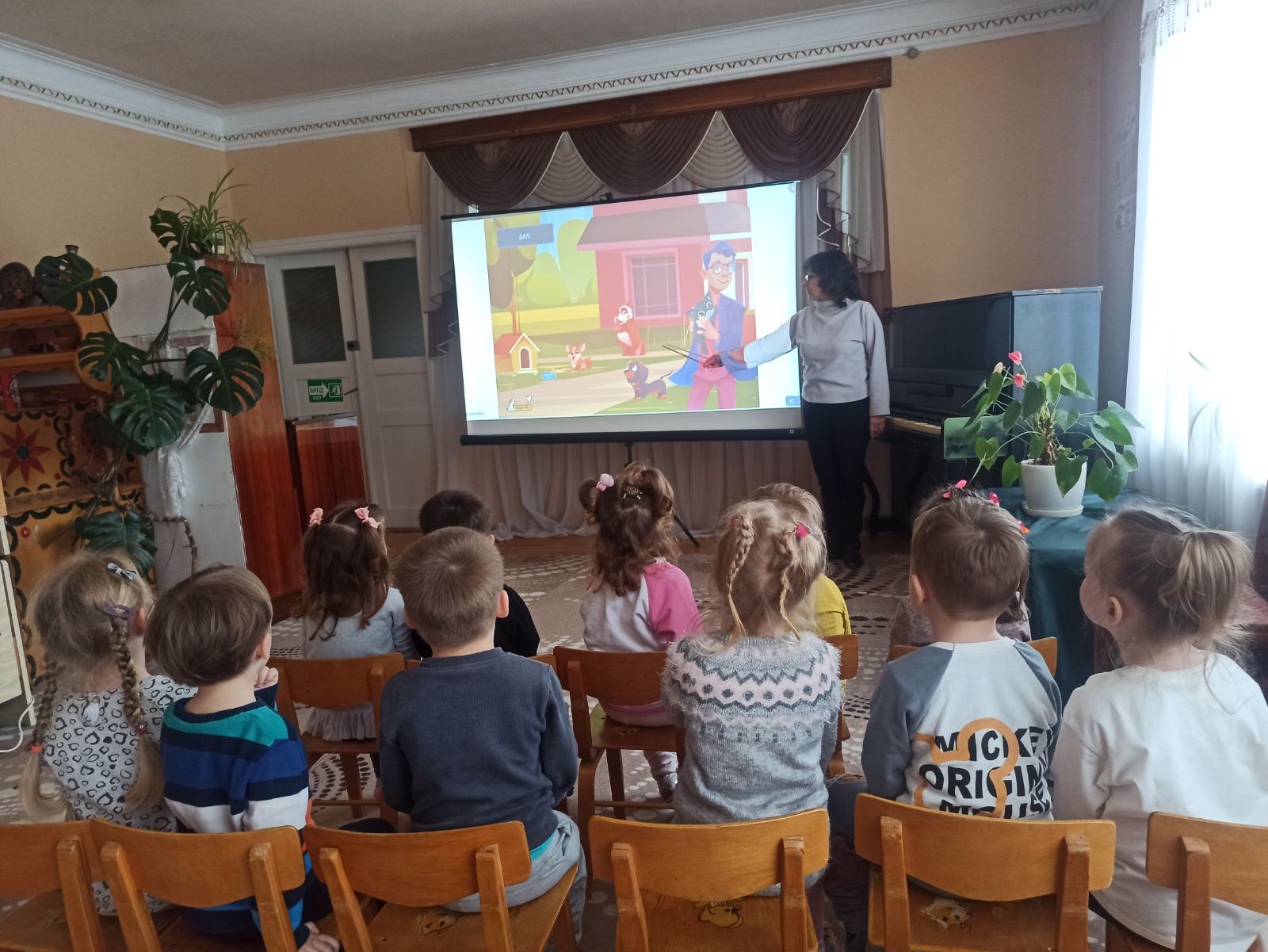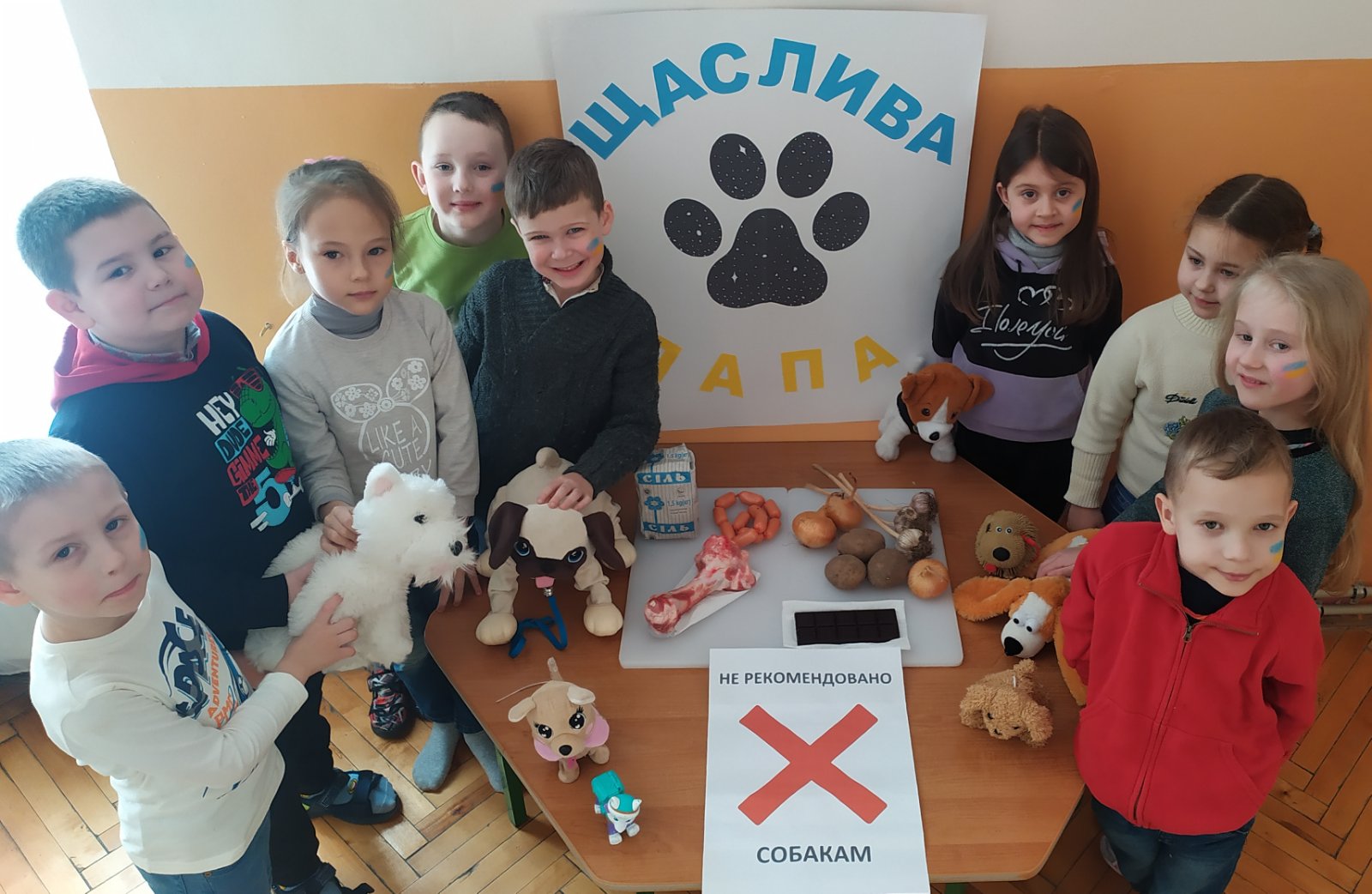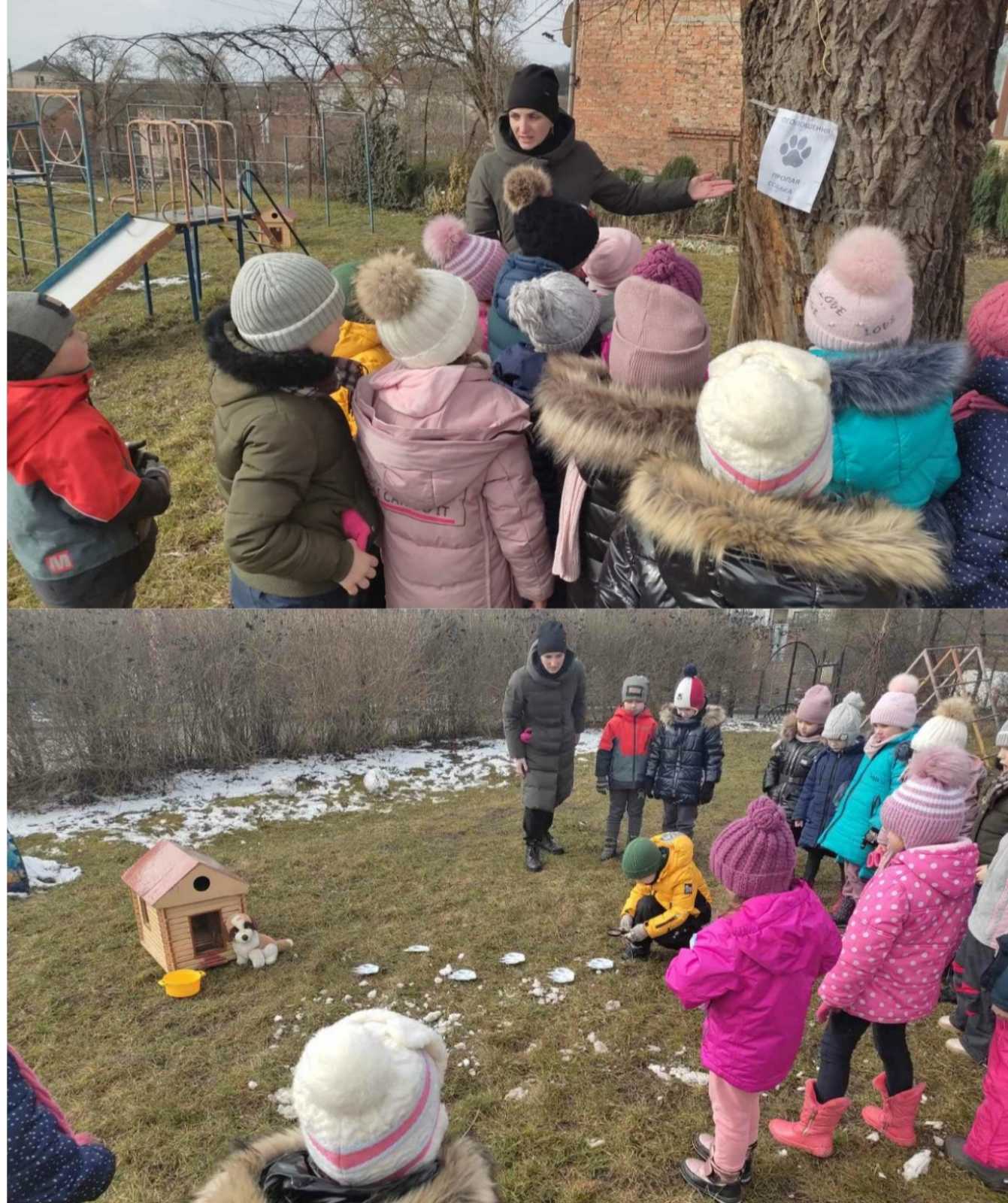 Mykolaiv region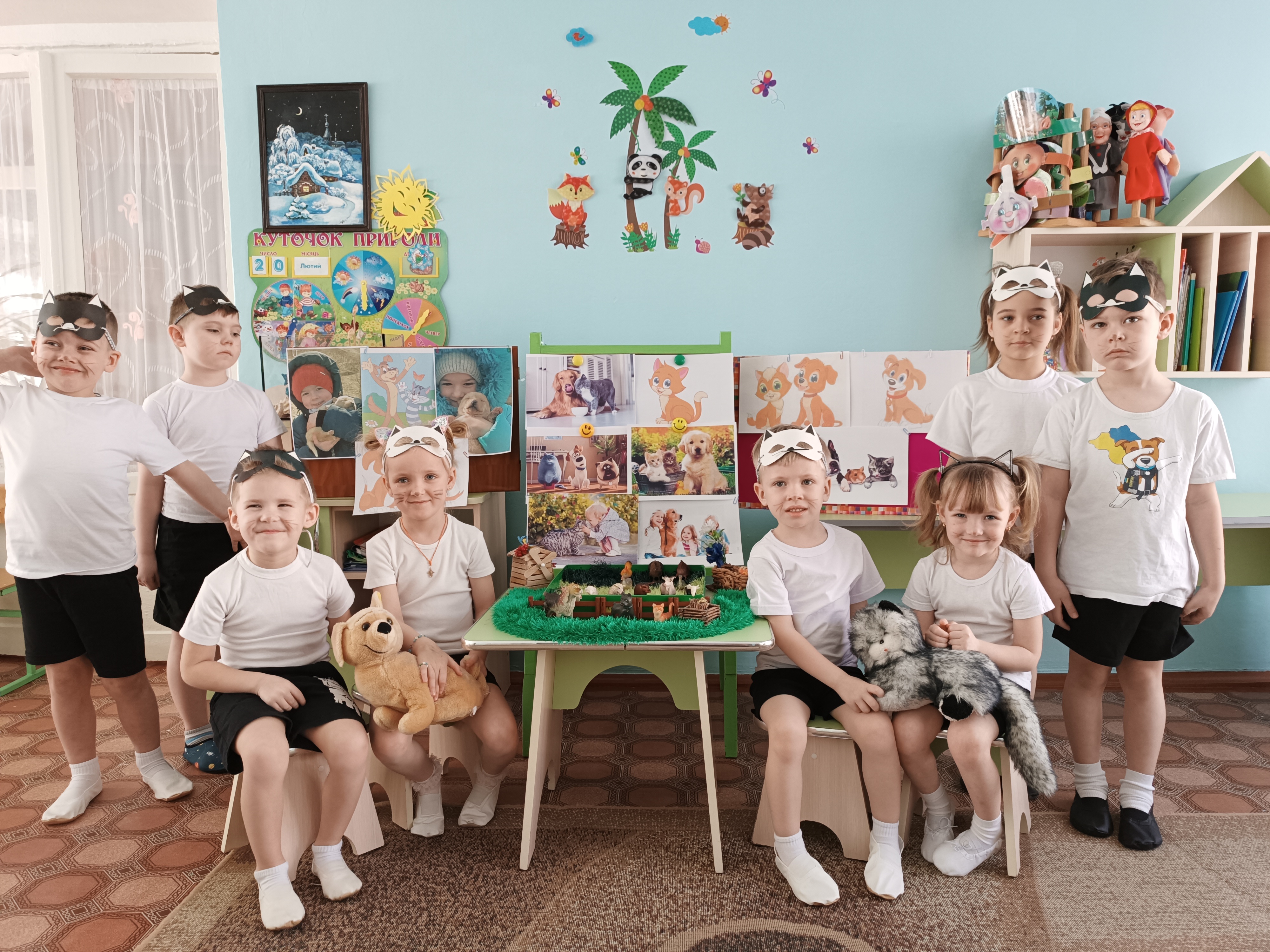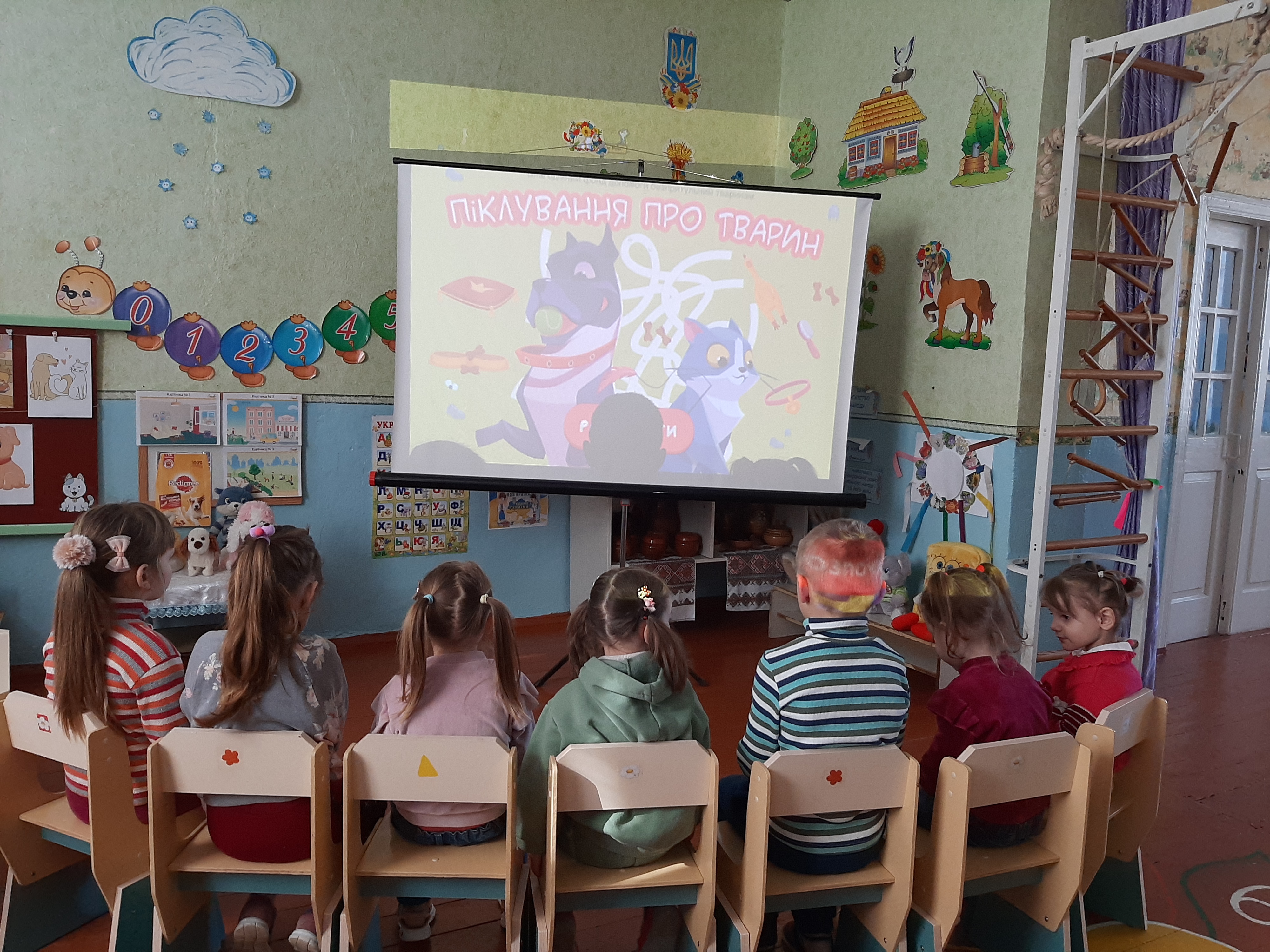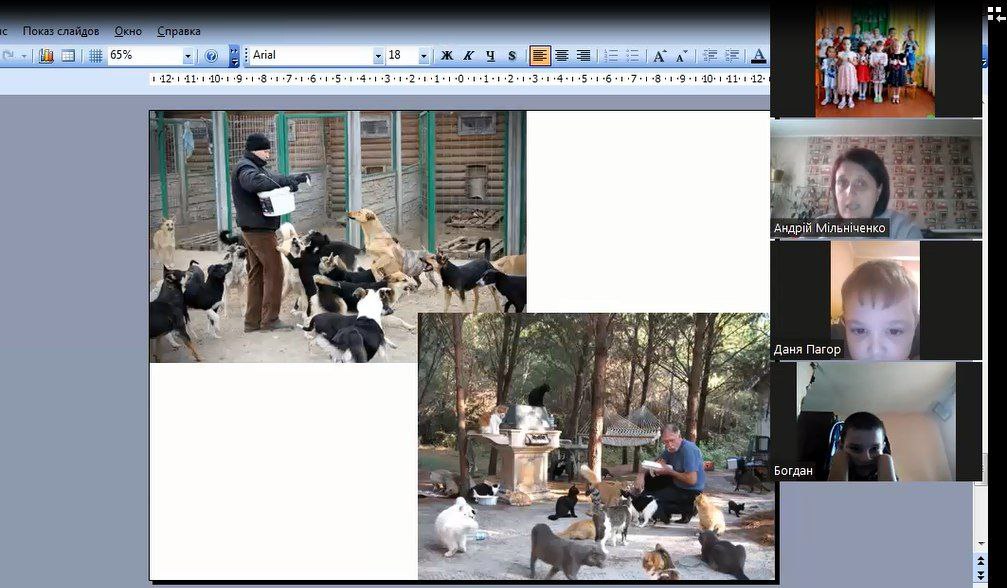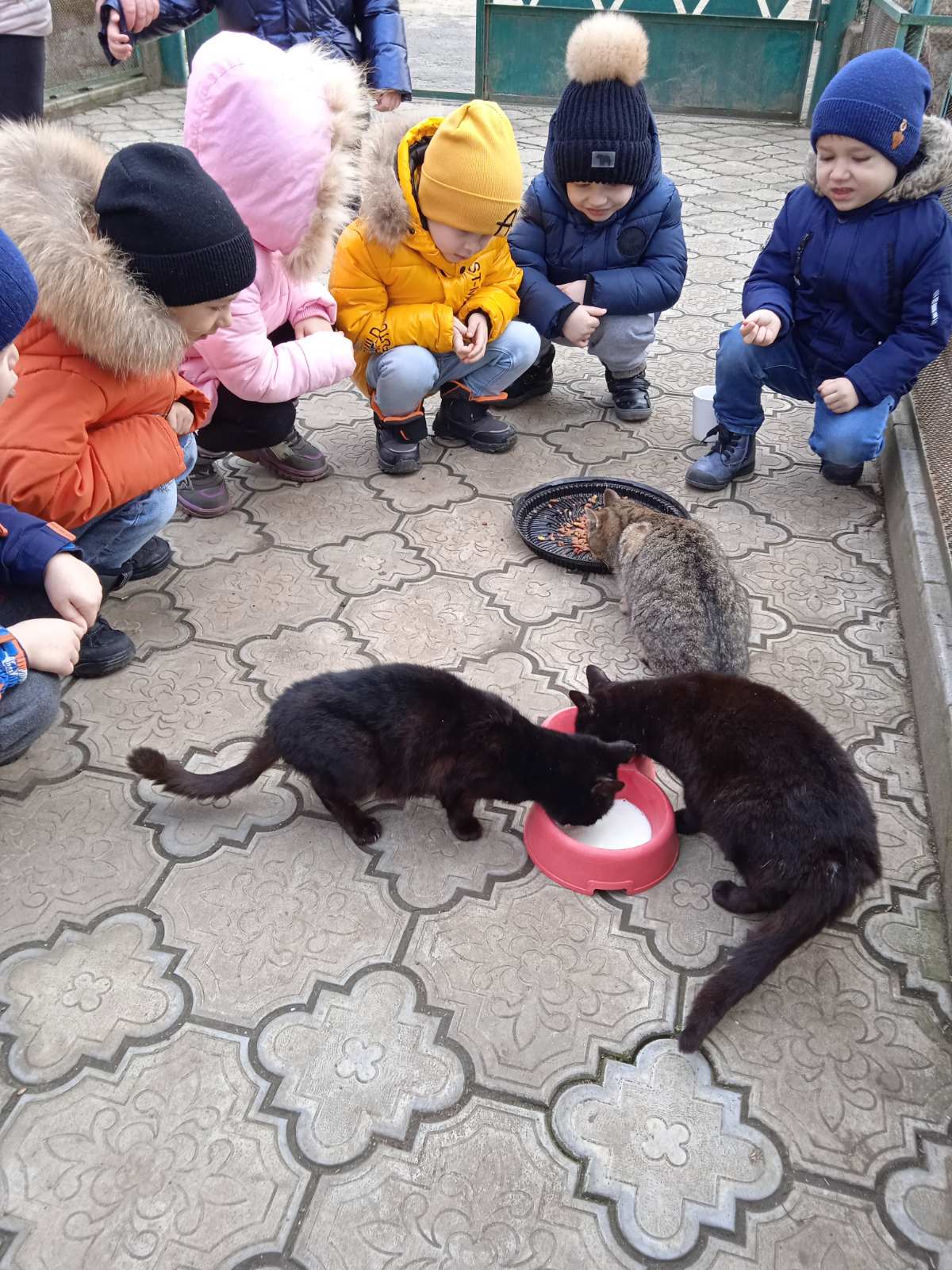 Odessa region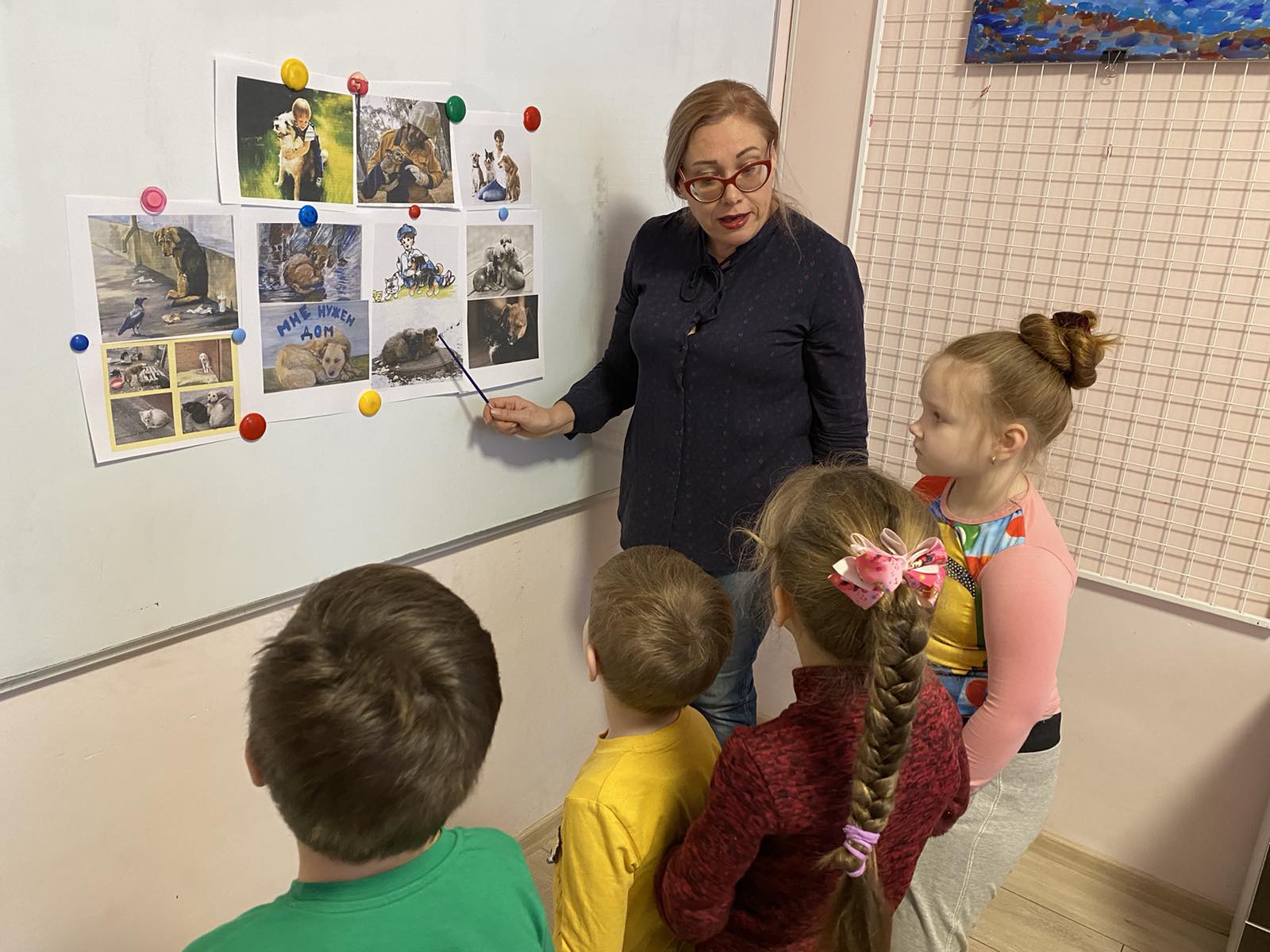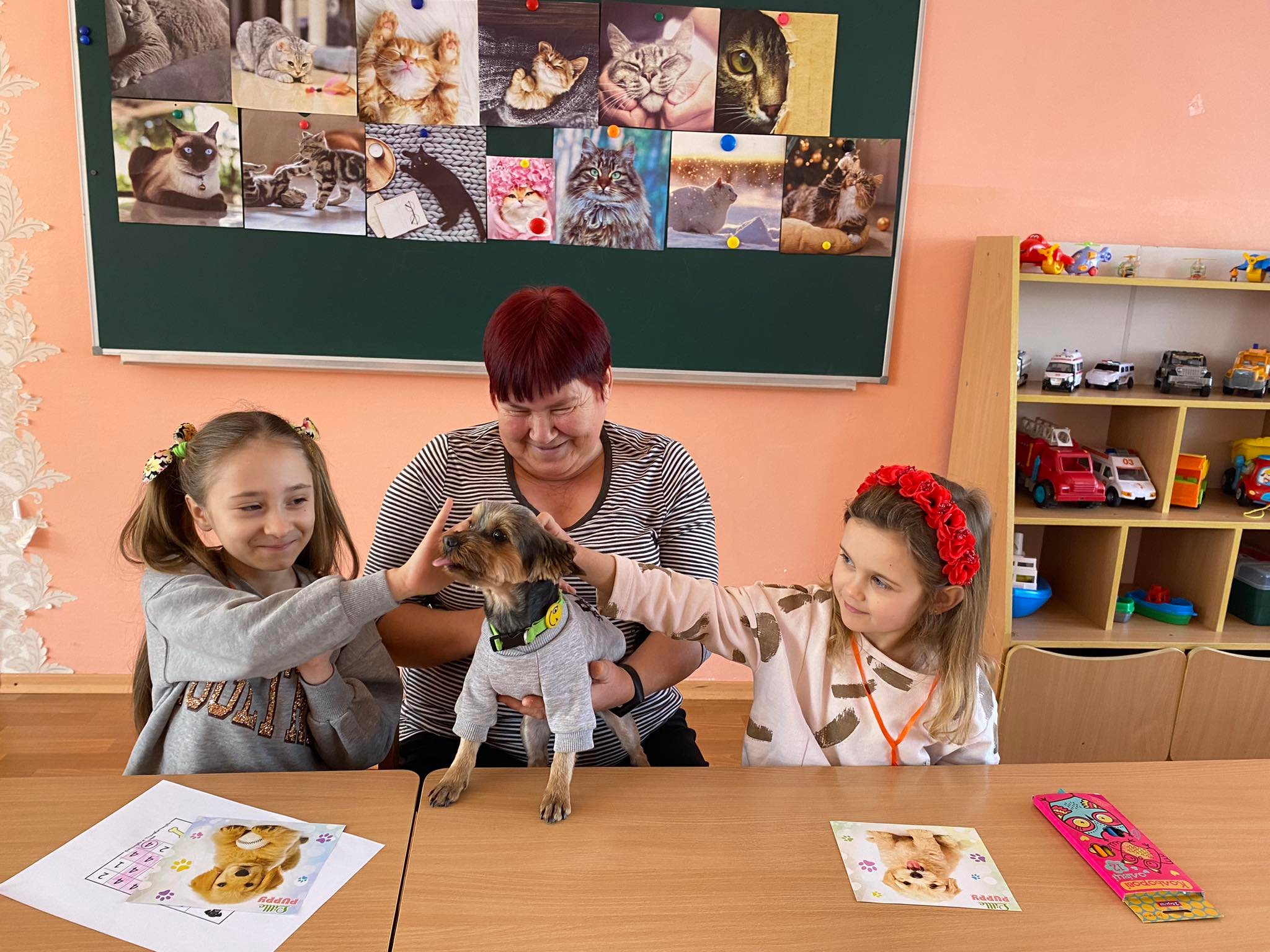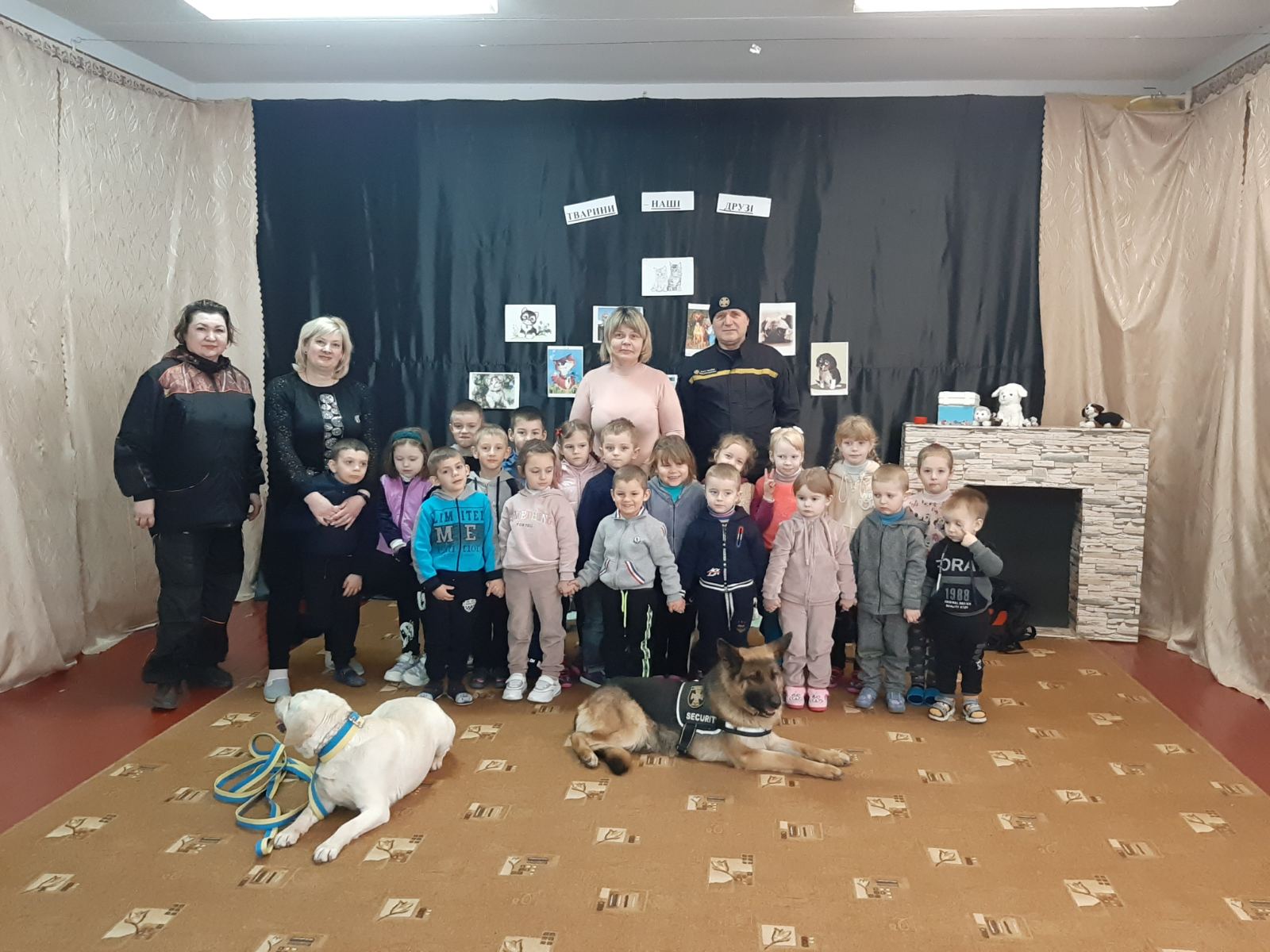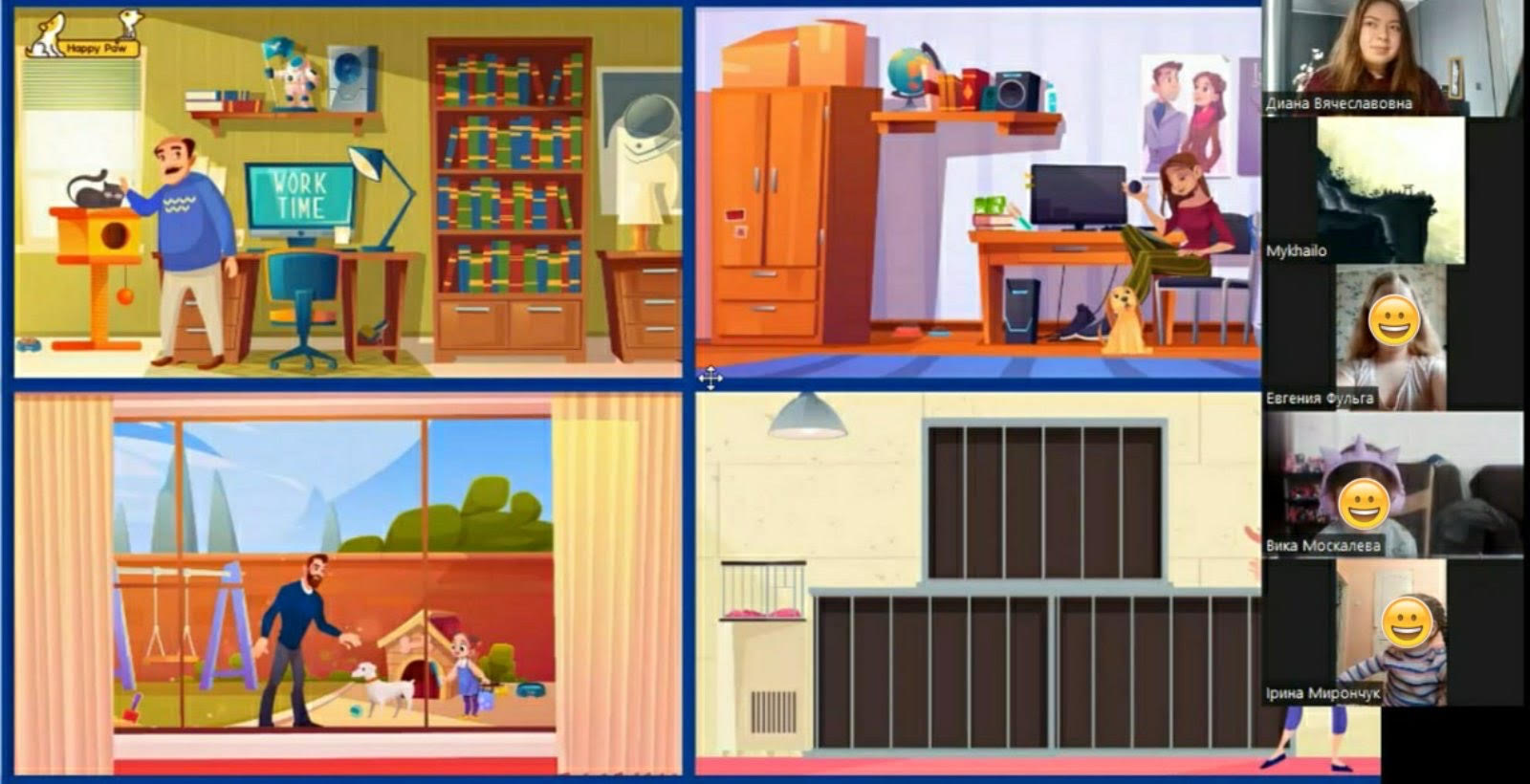 Poltava region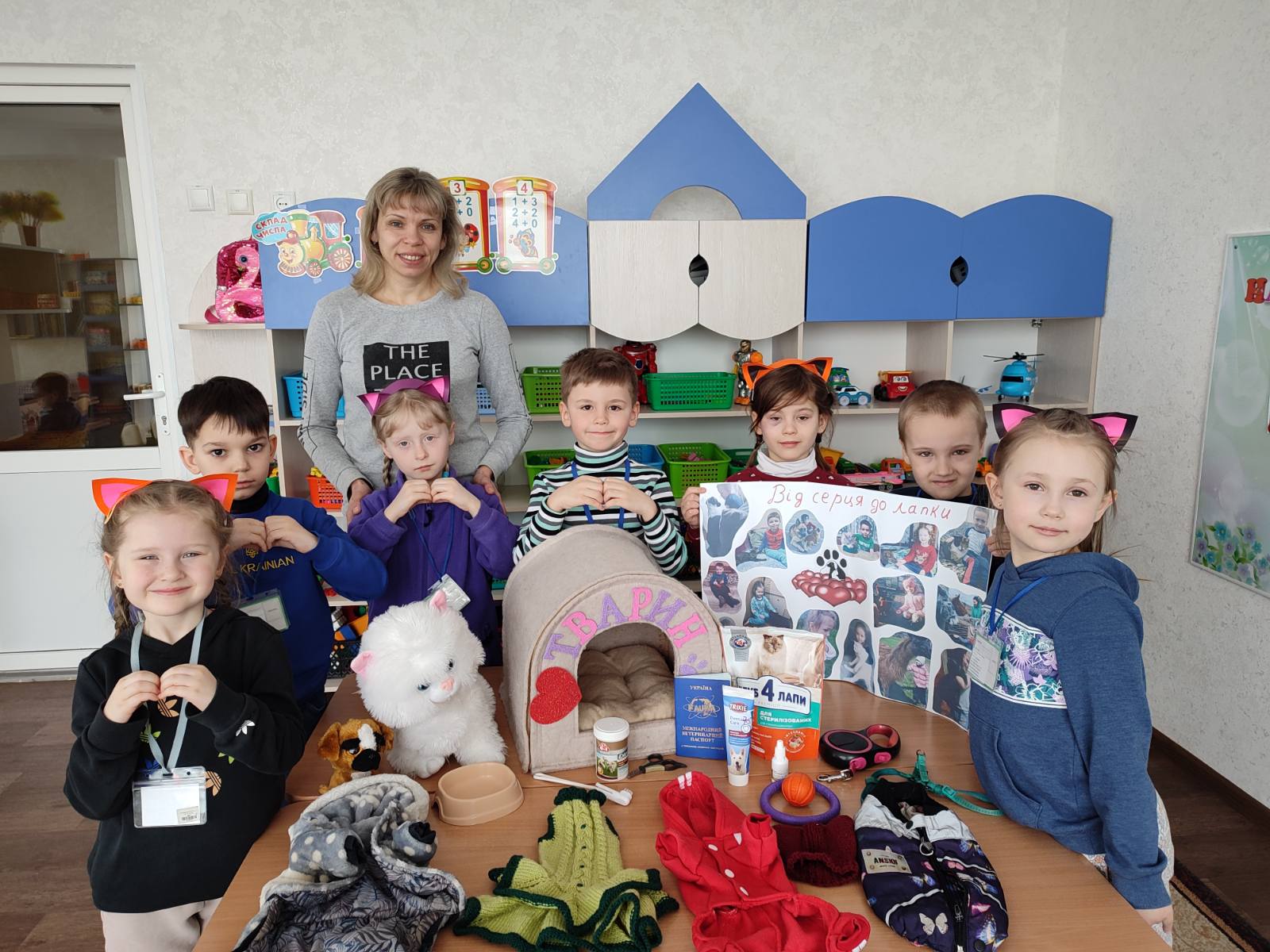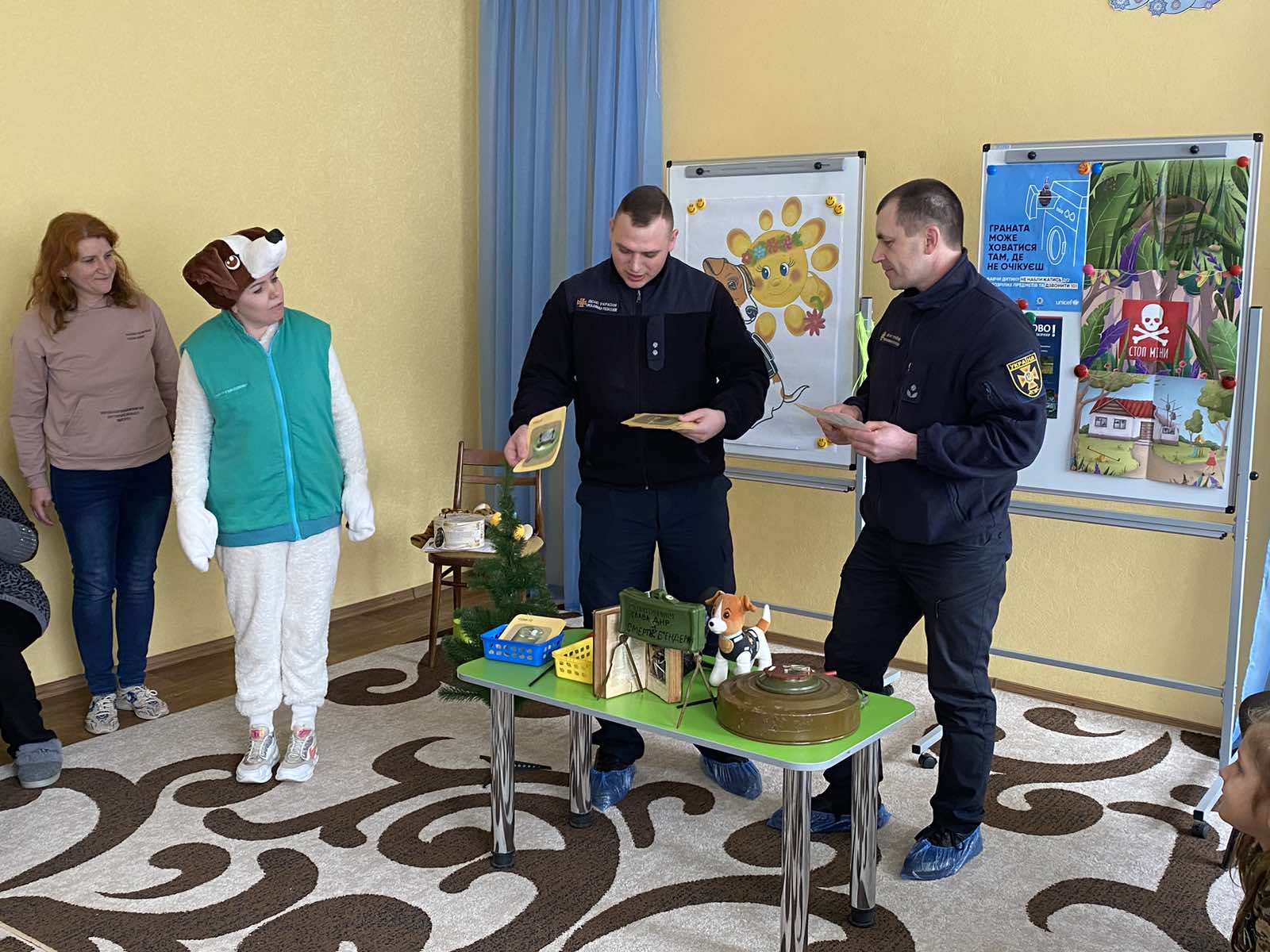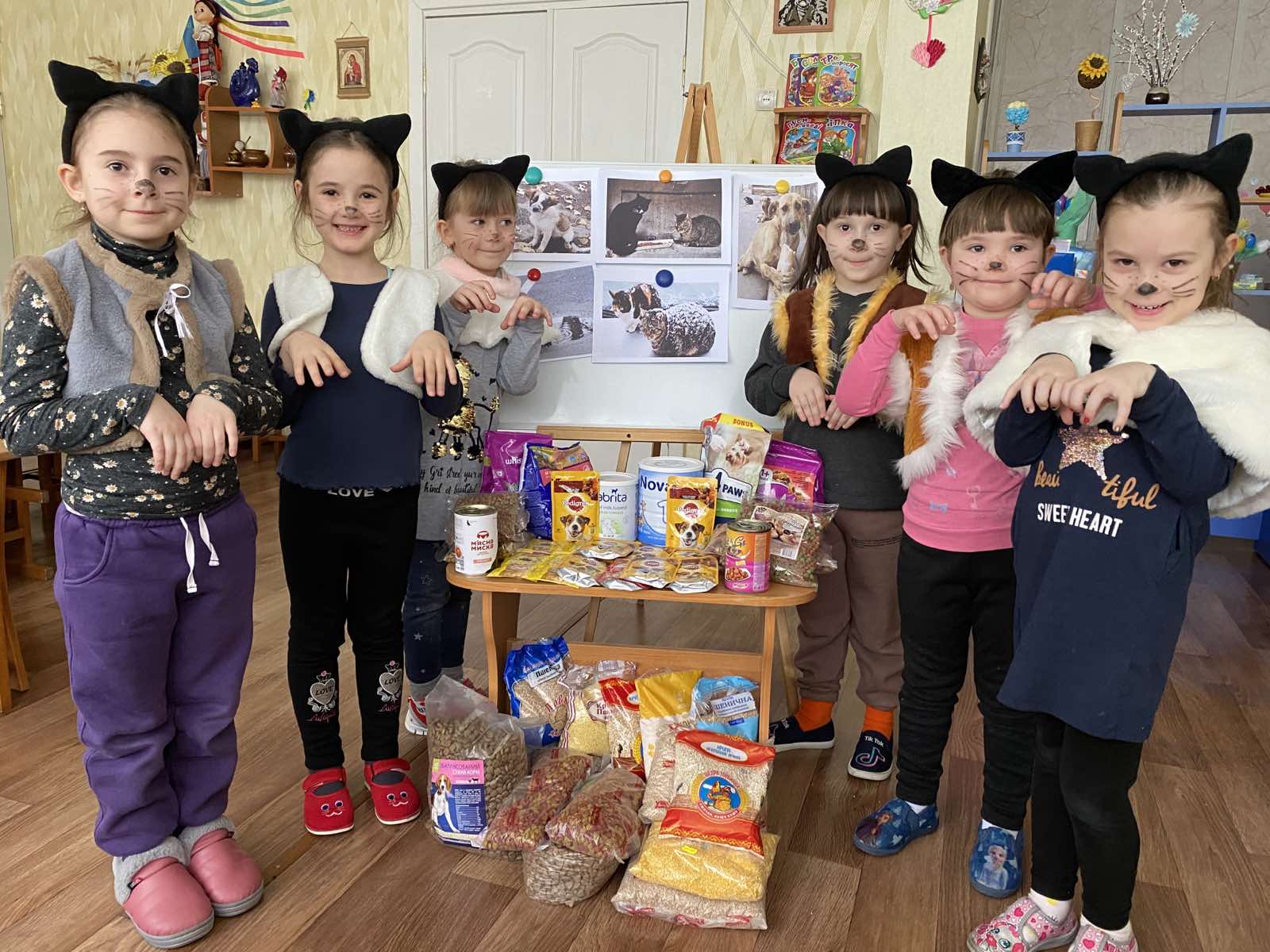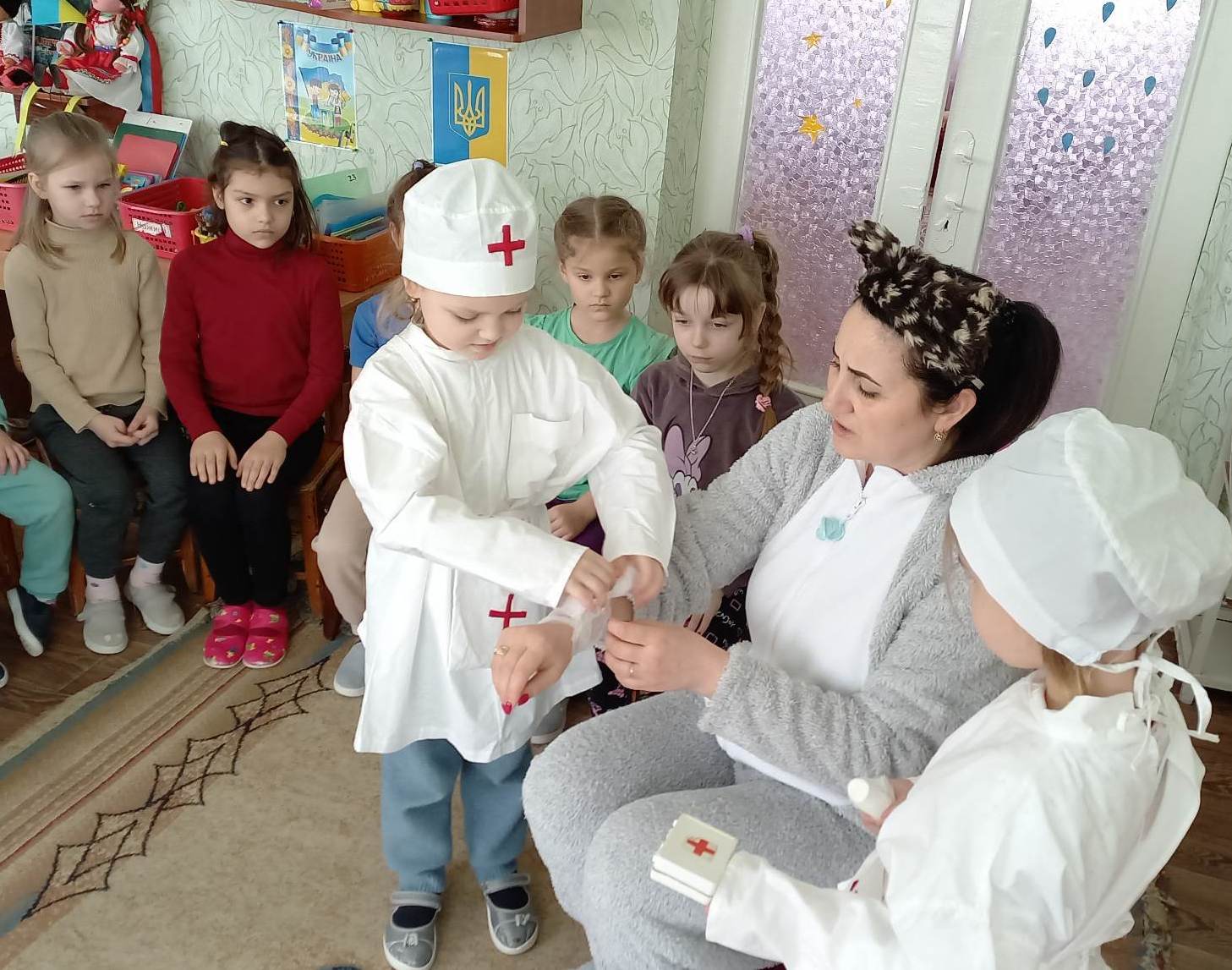 Rivne region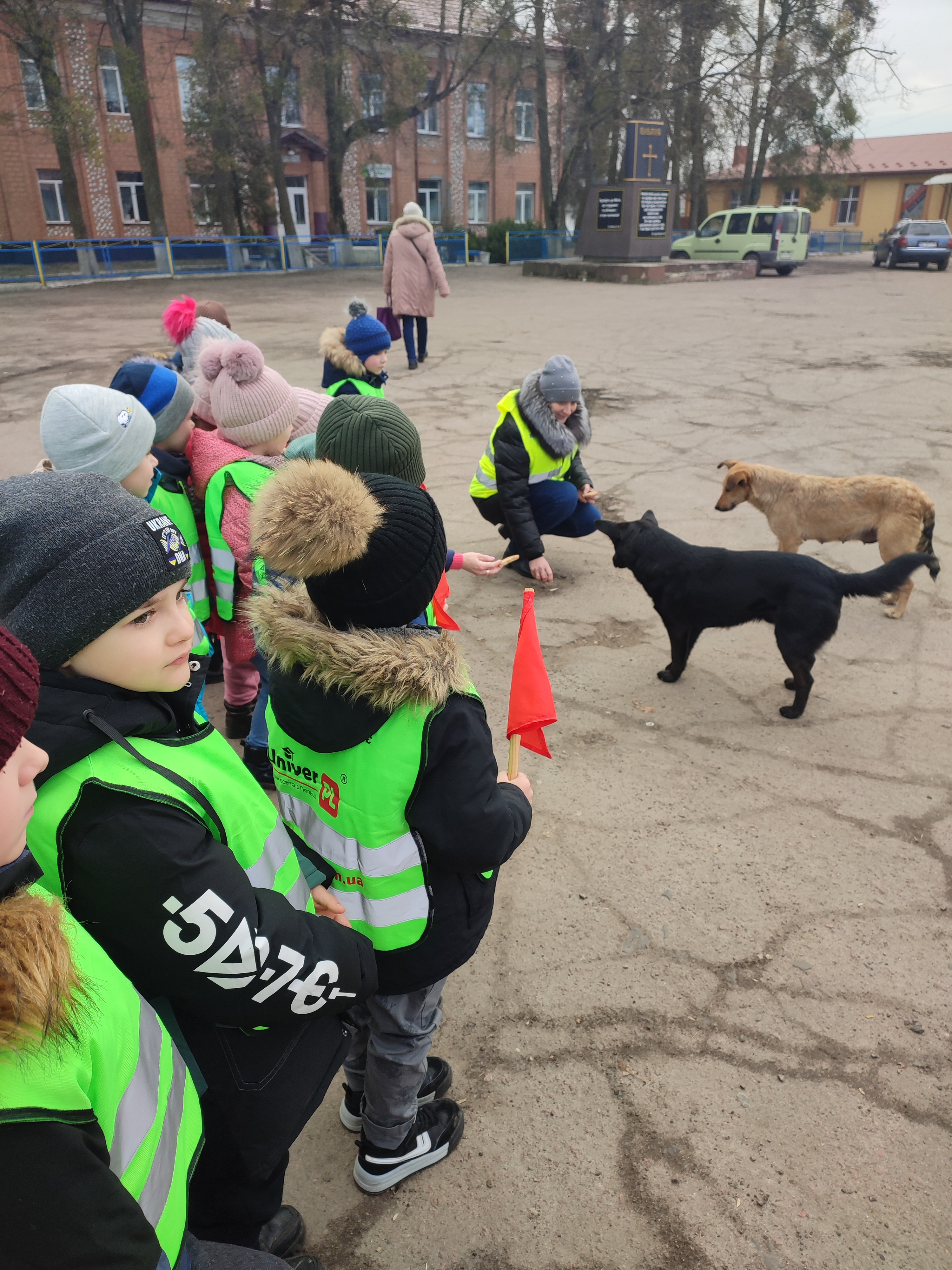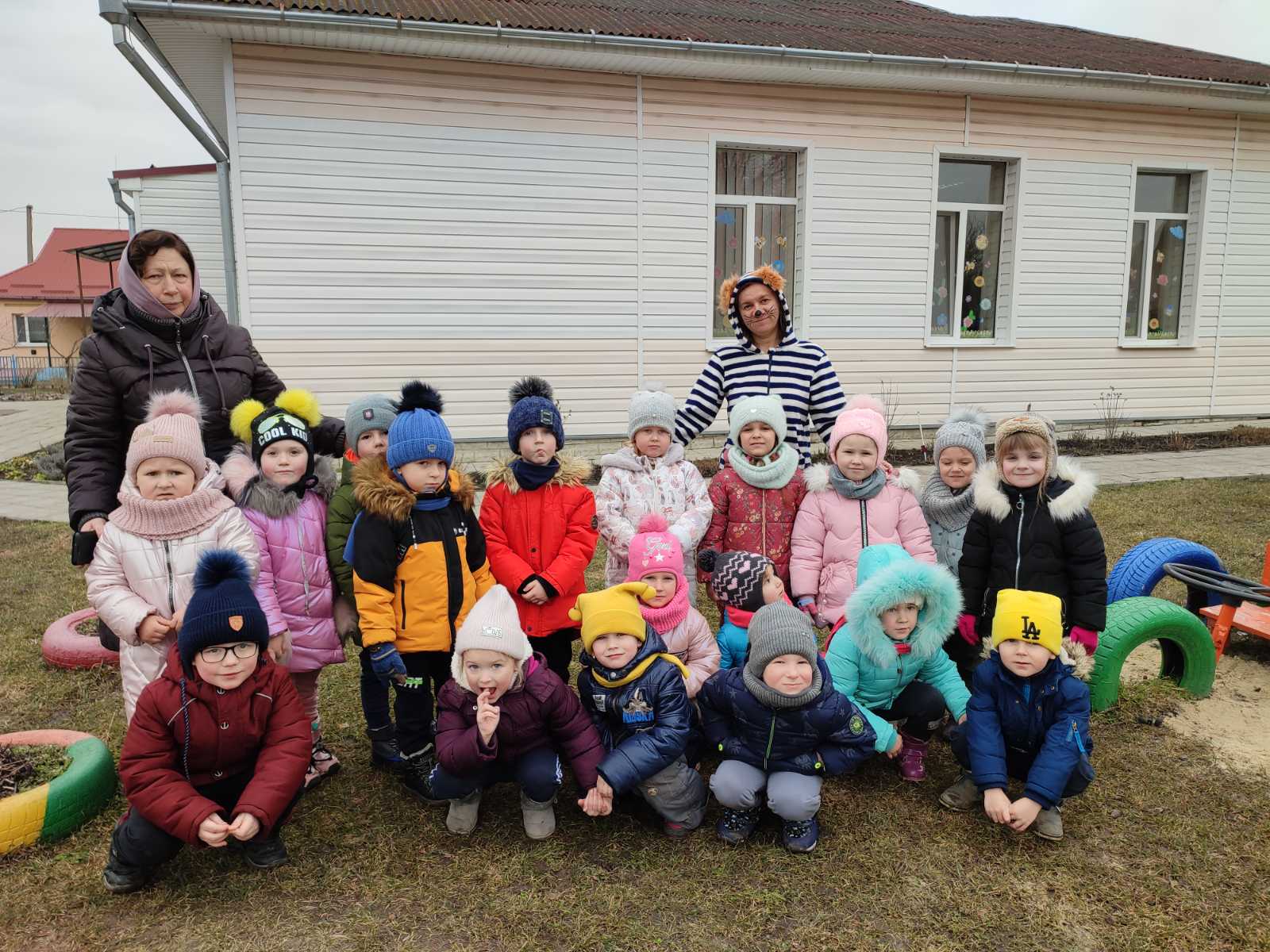 Sumy region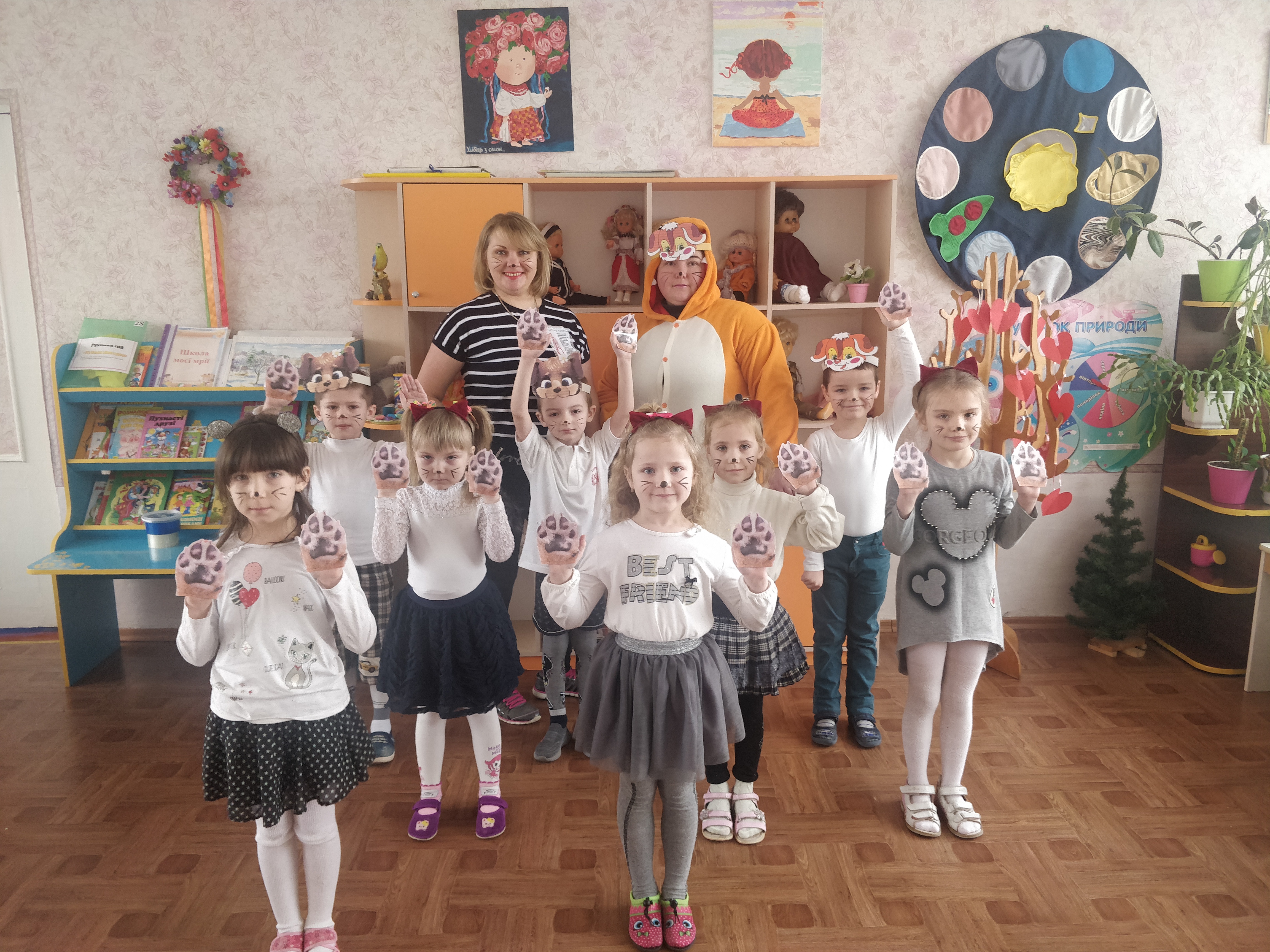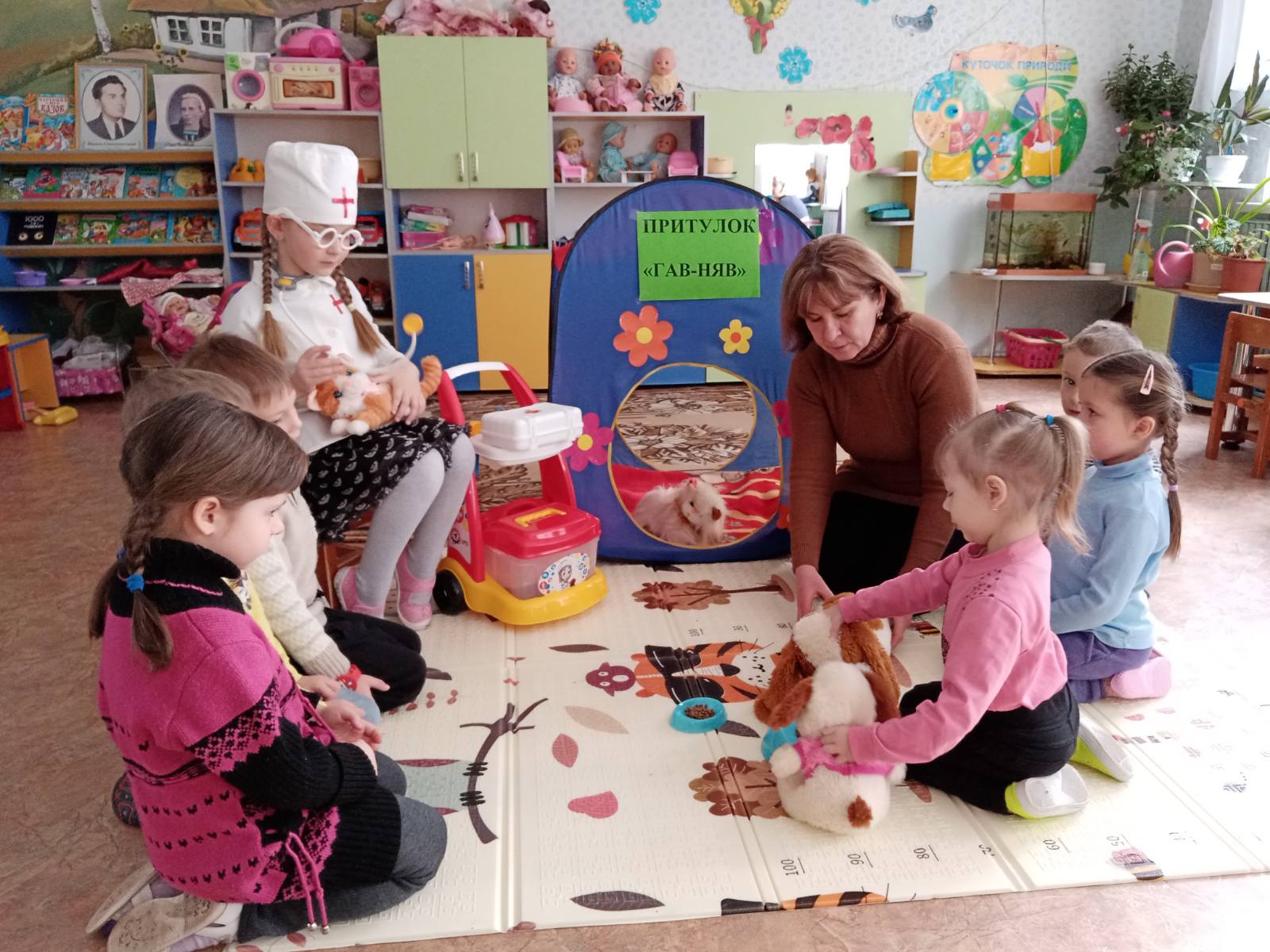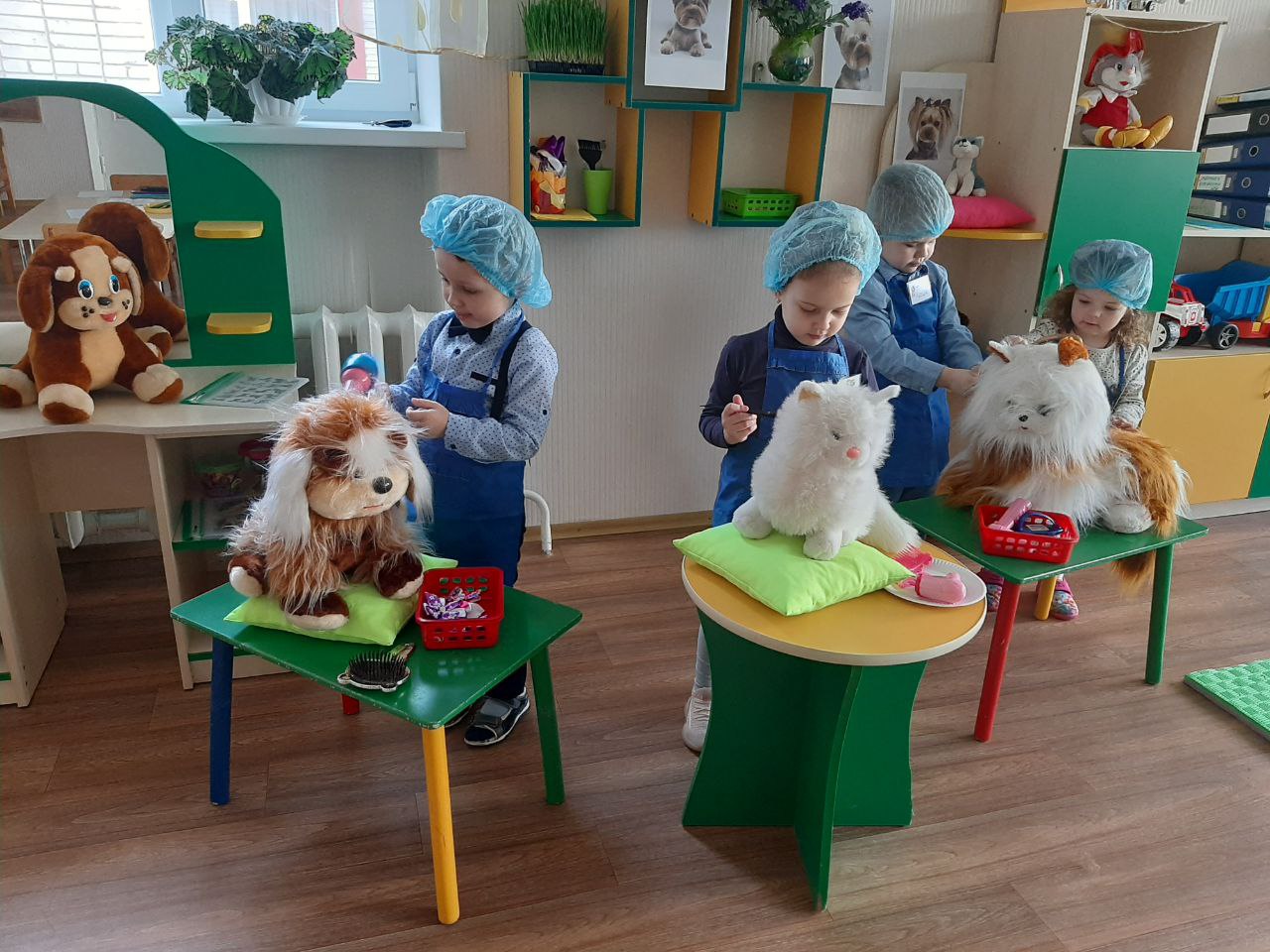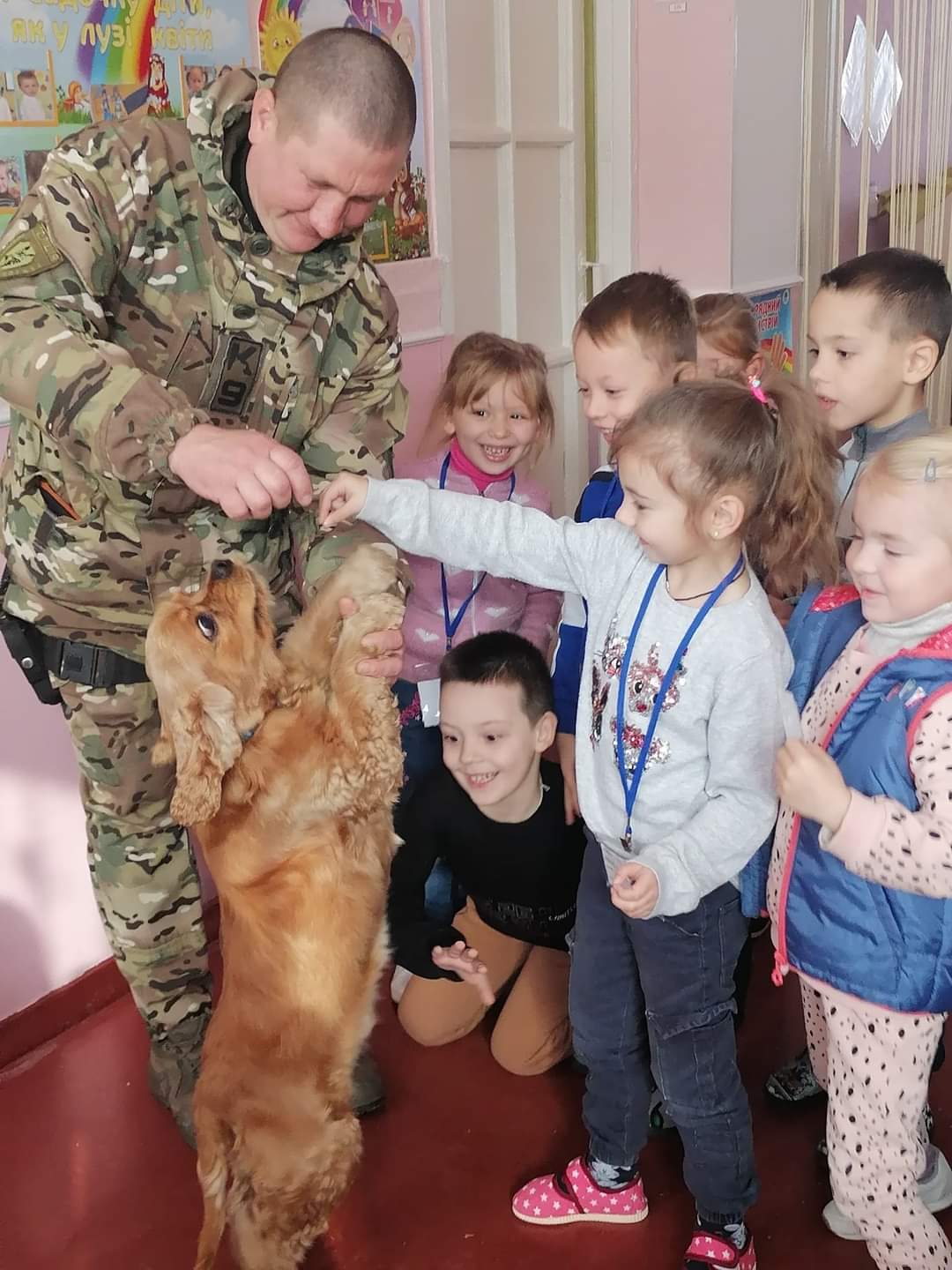 Ternopil region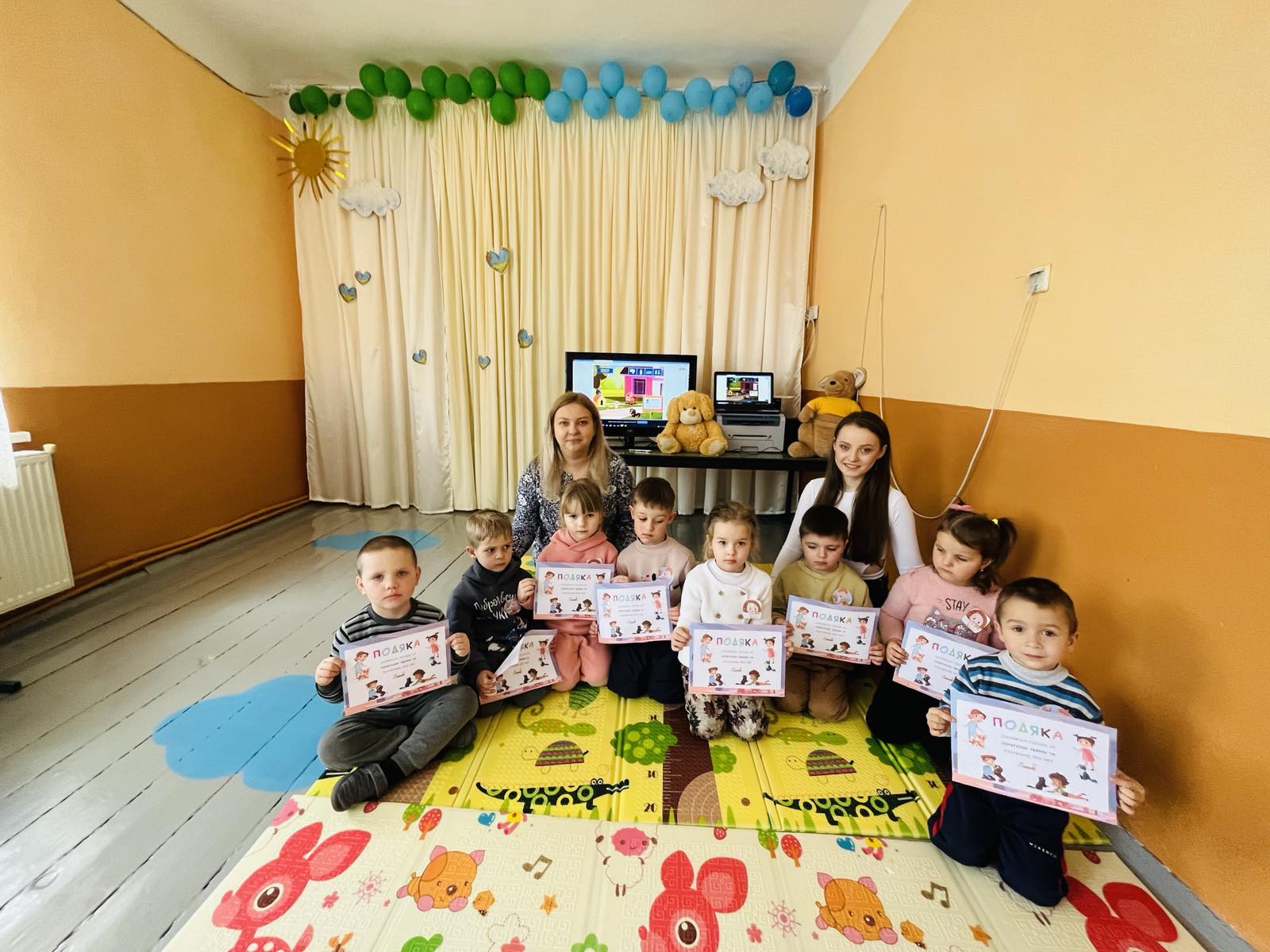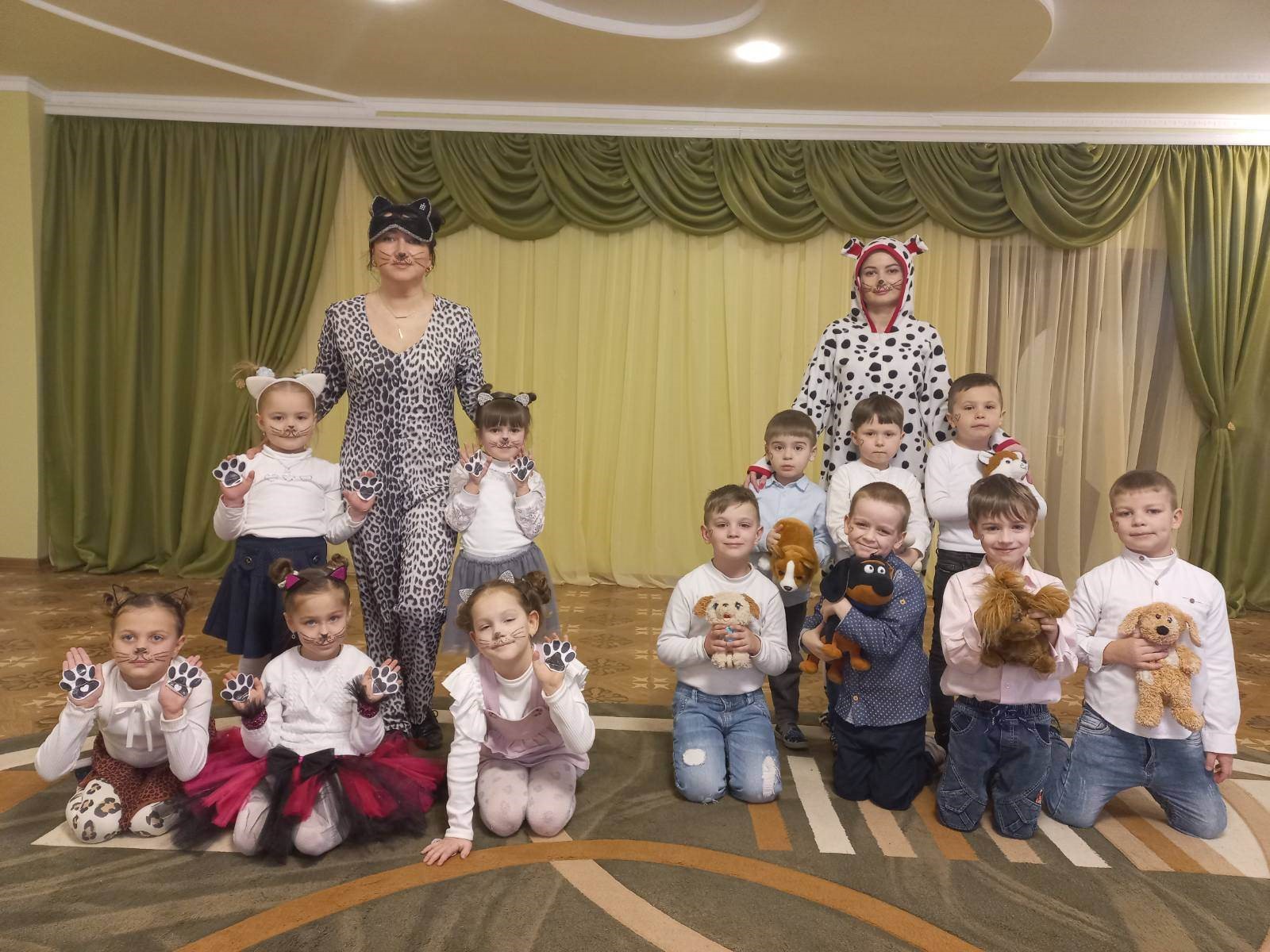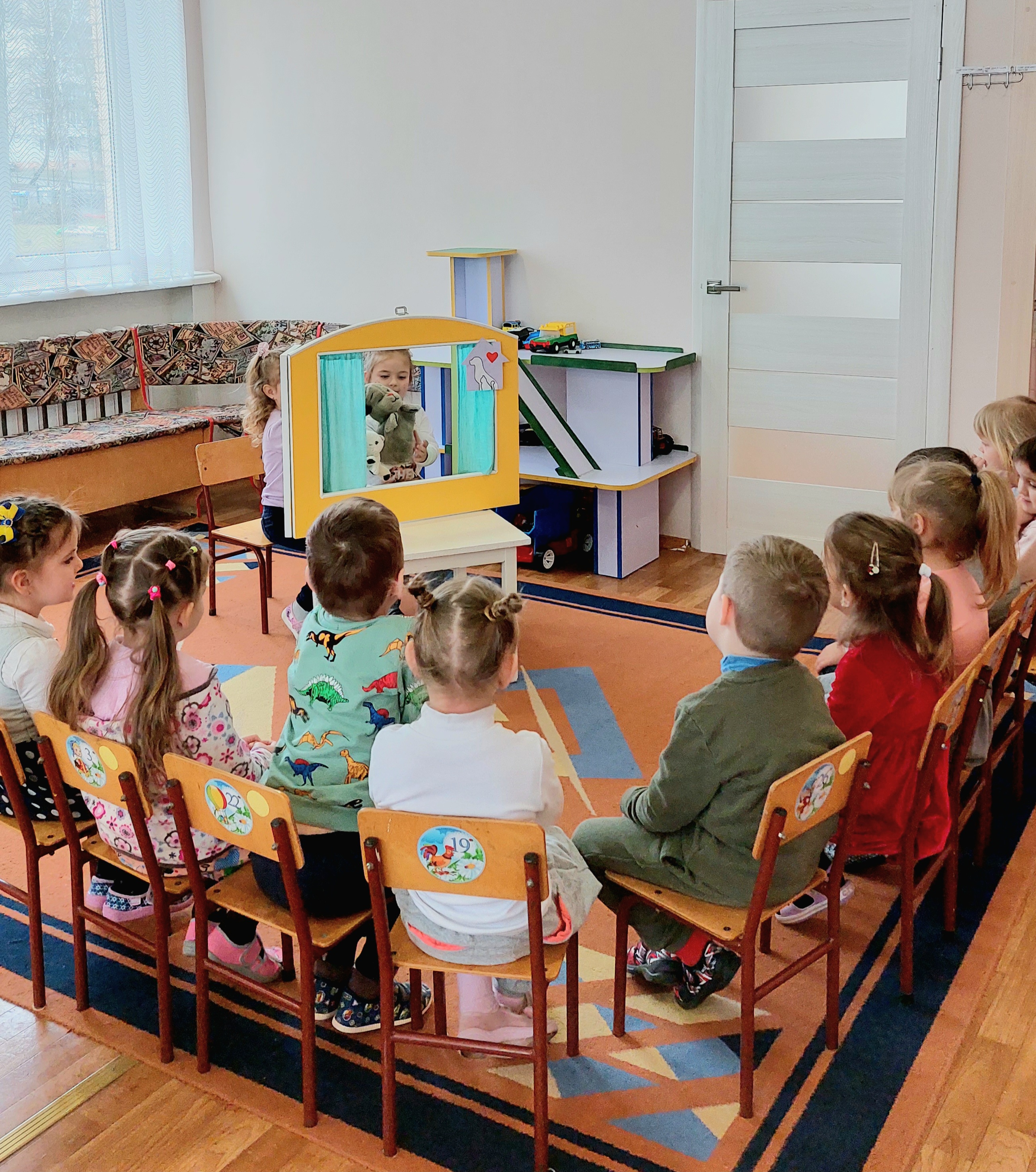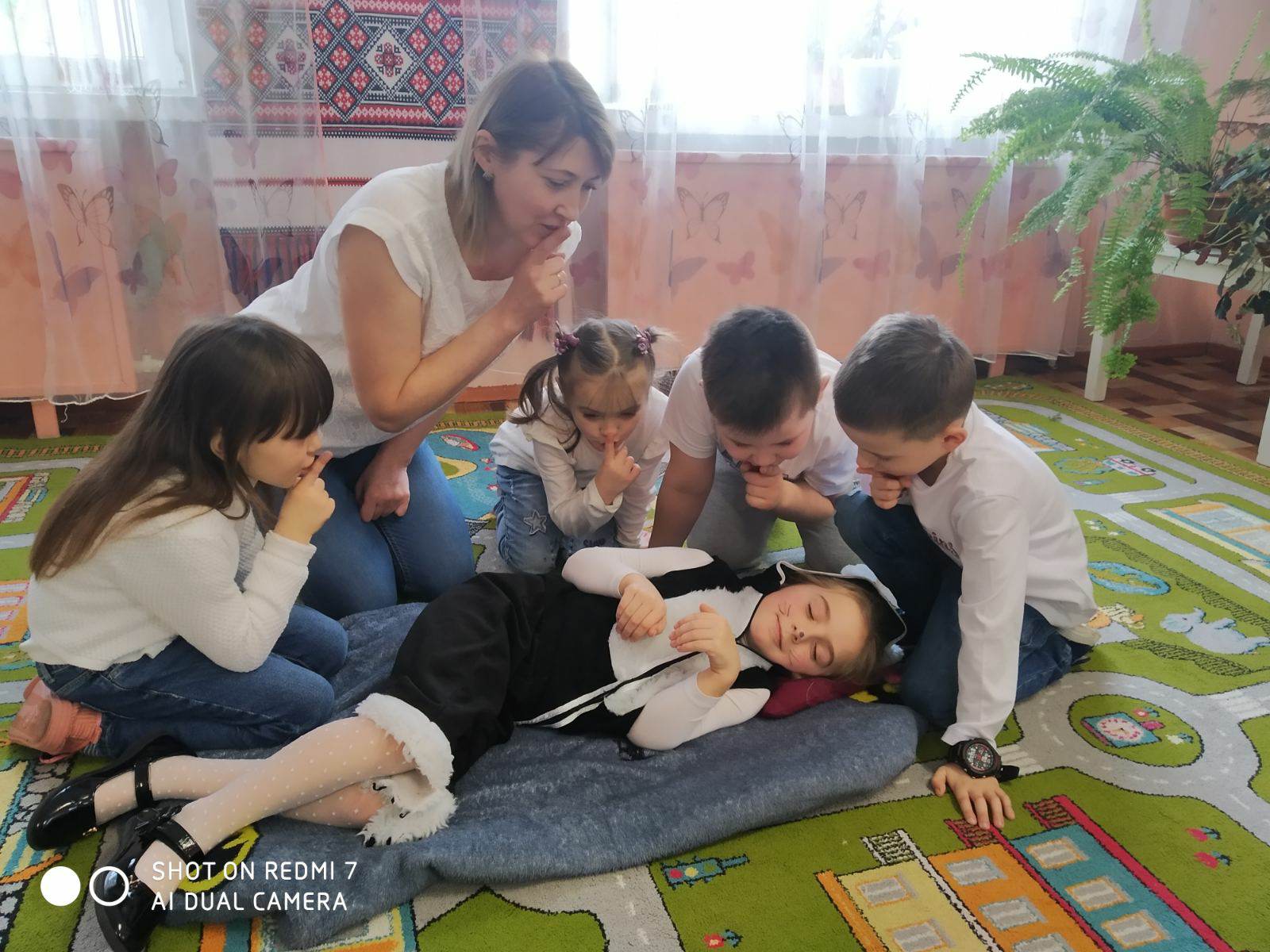 Kharkiv region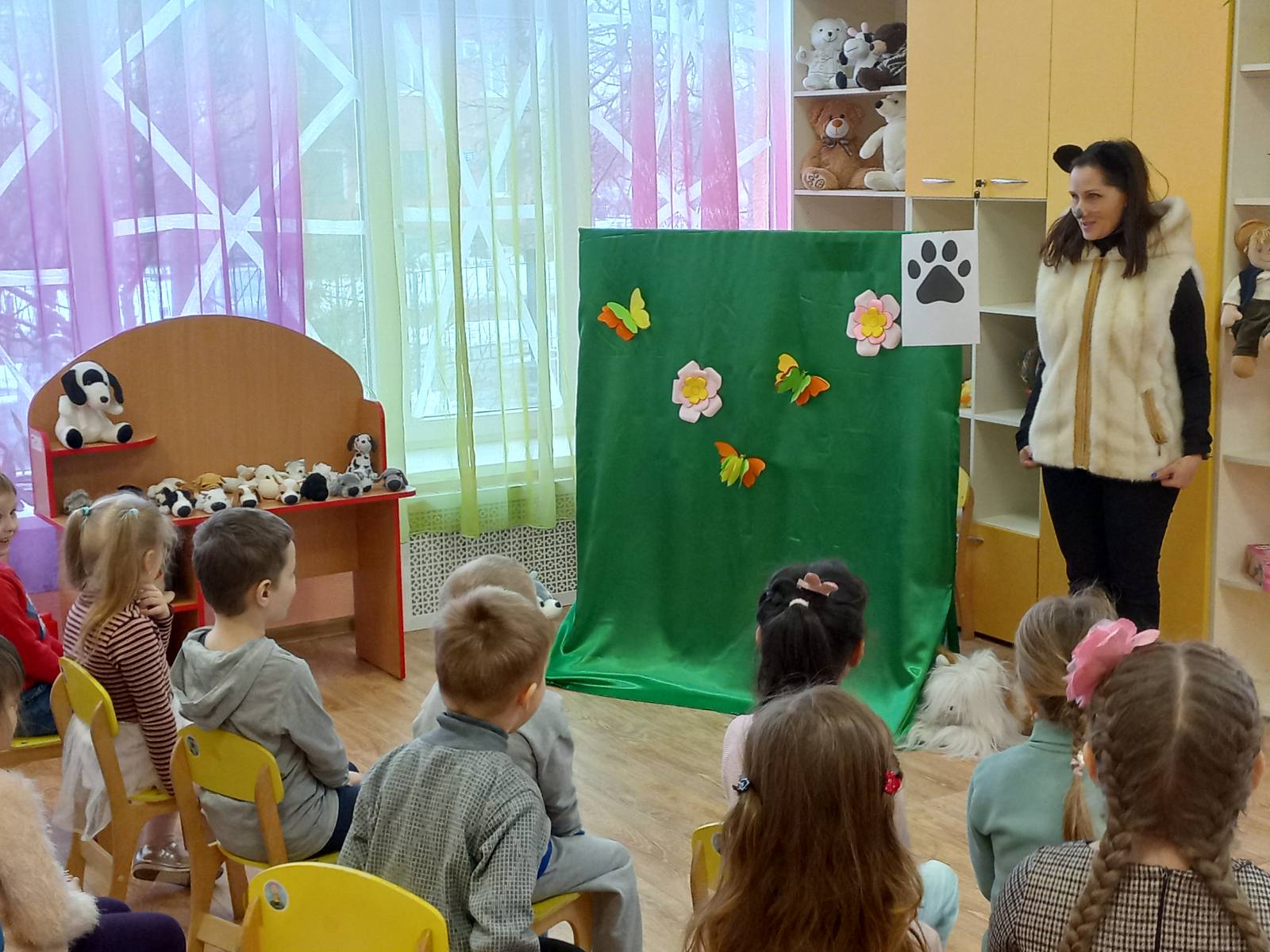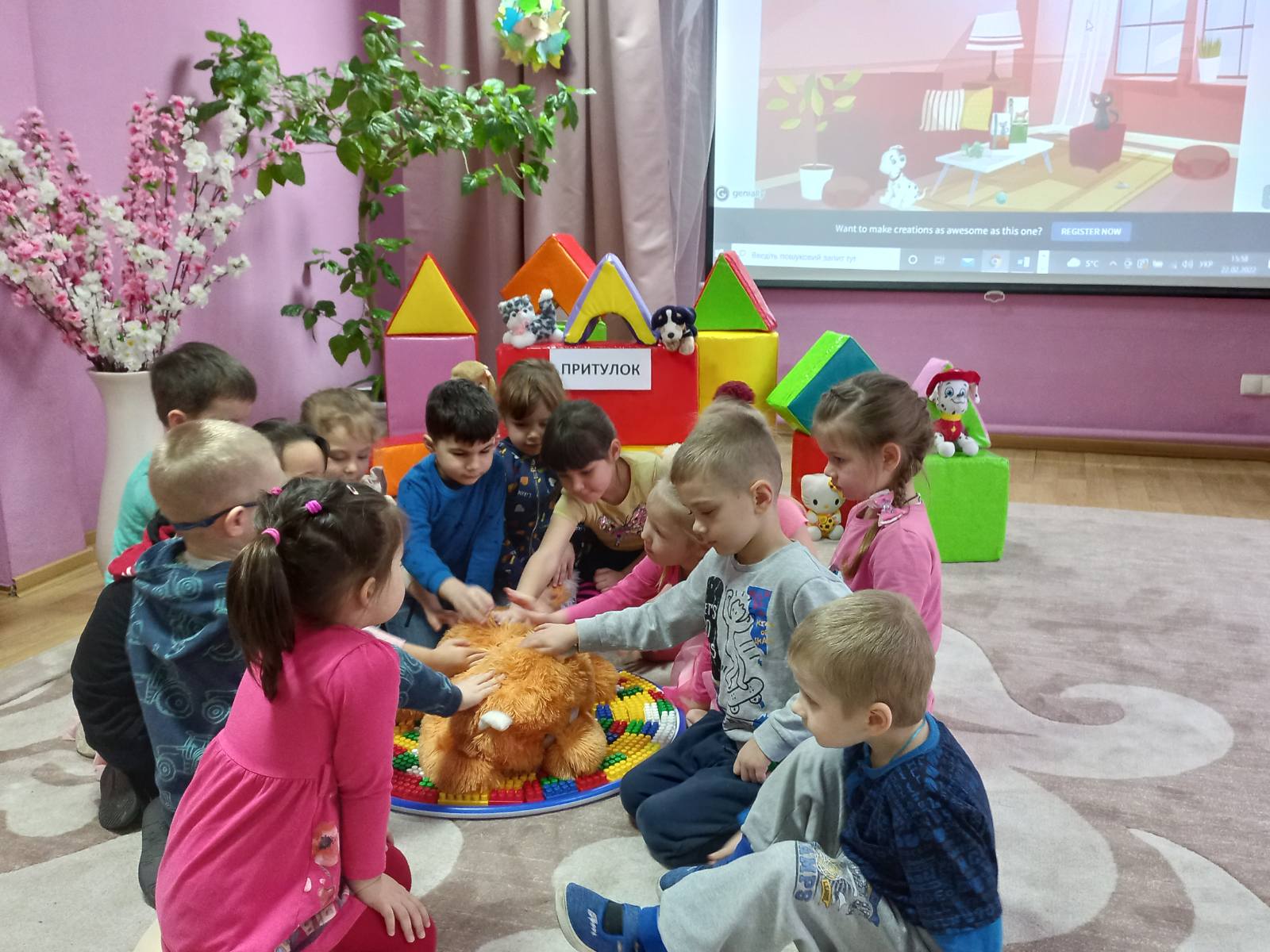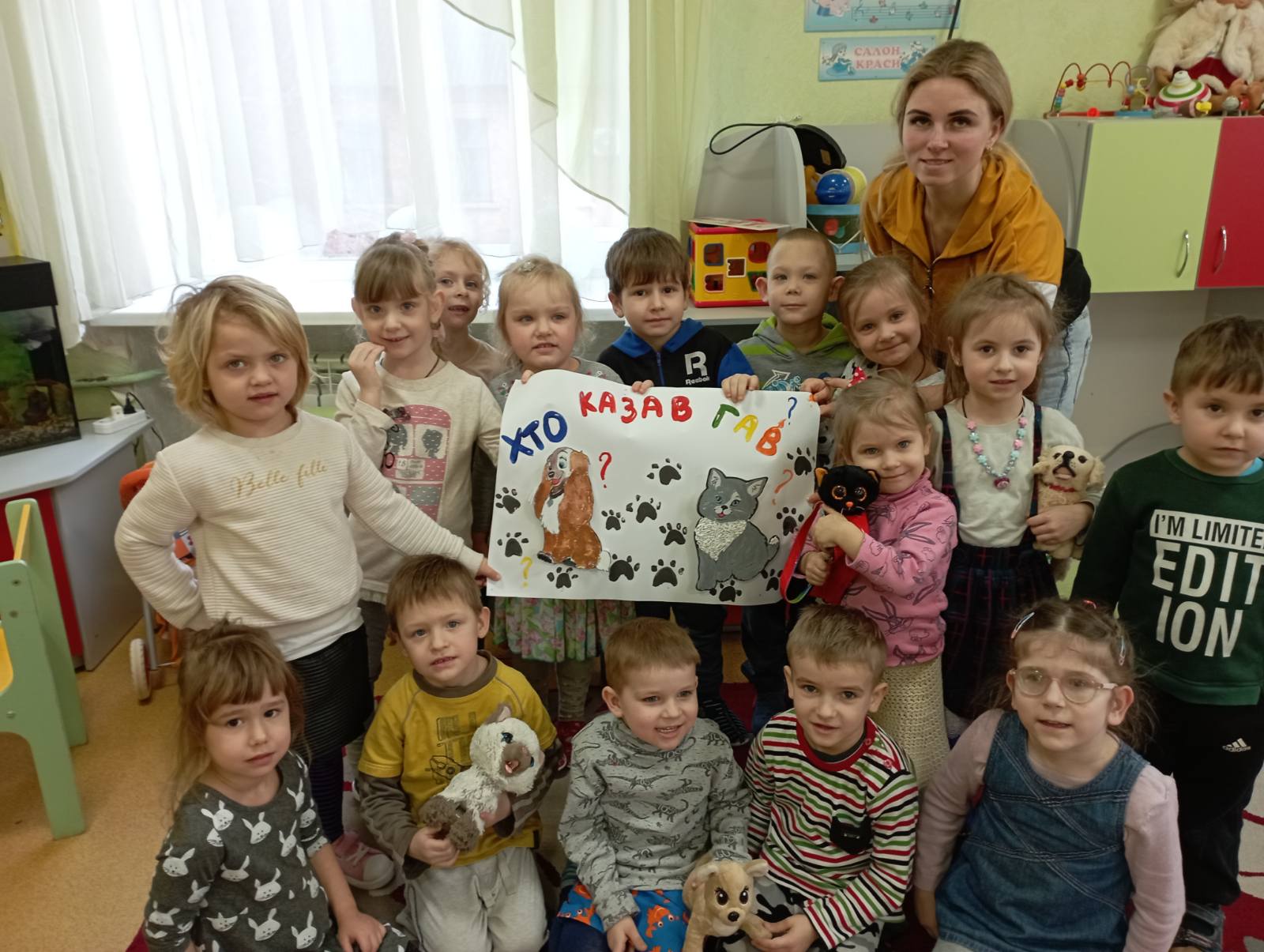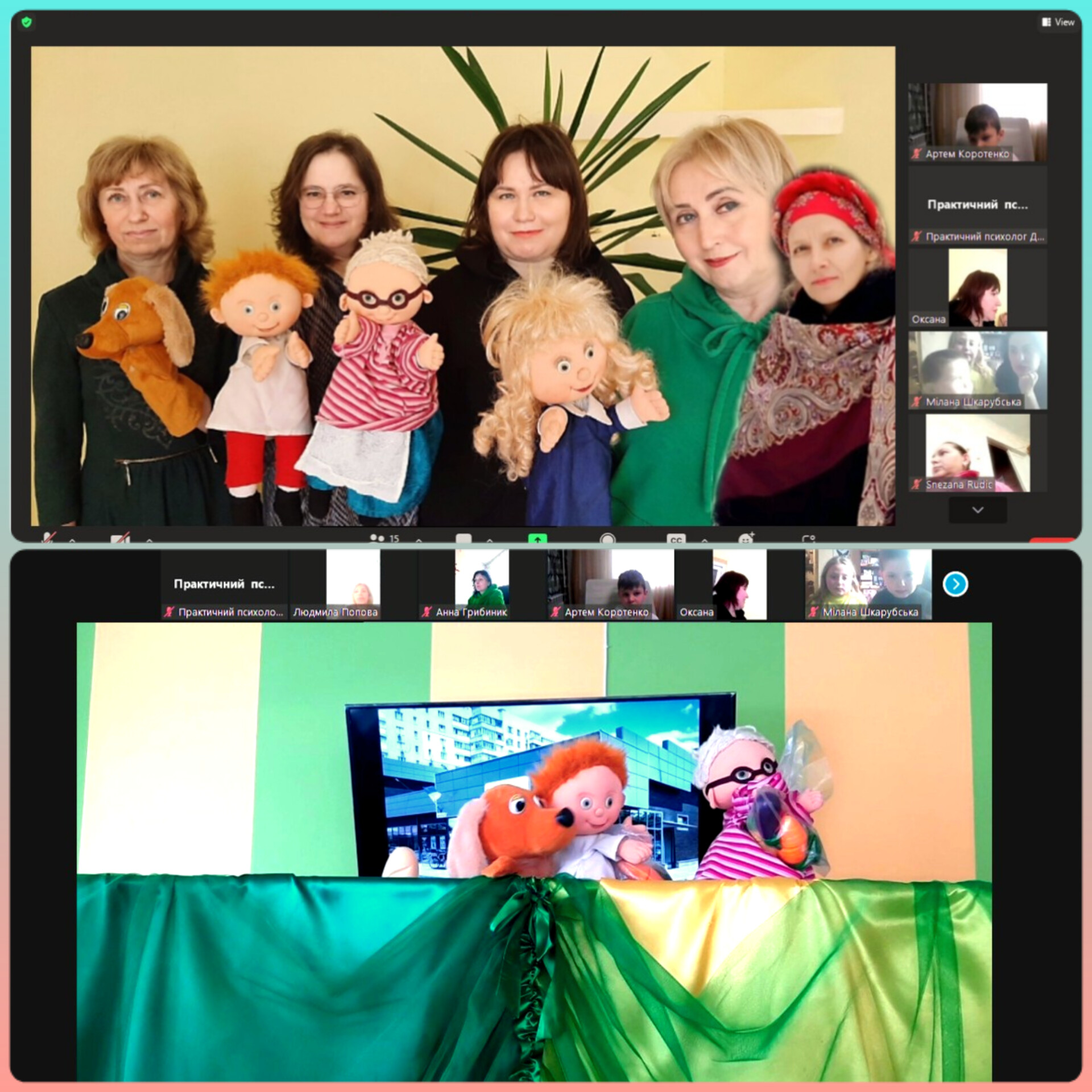 Kherson region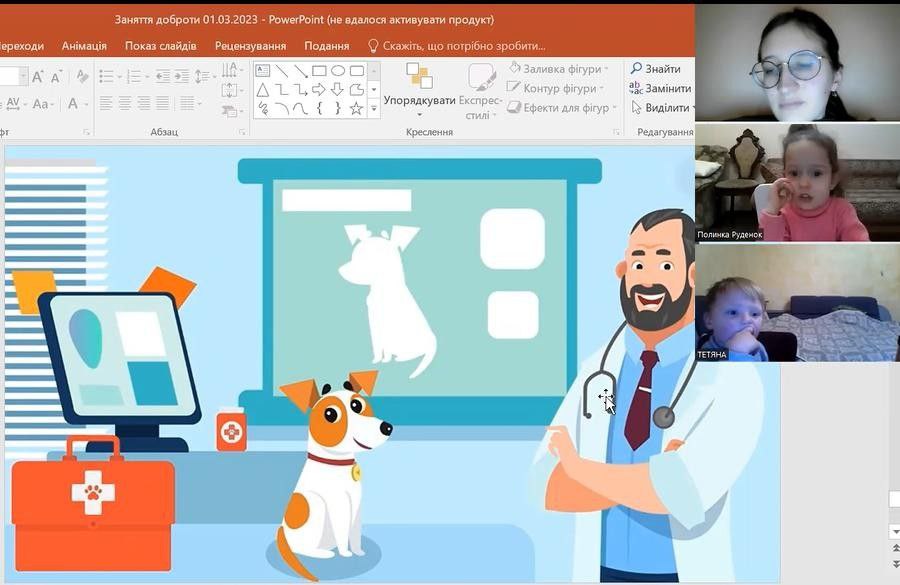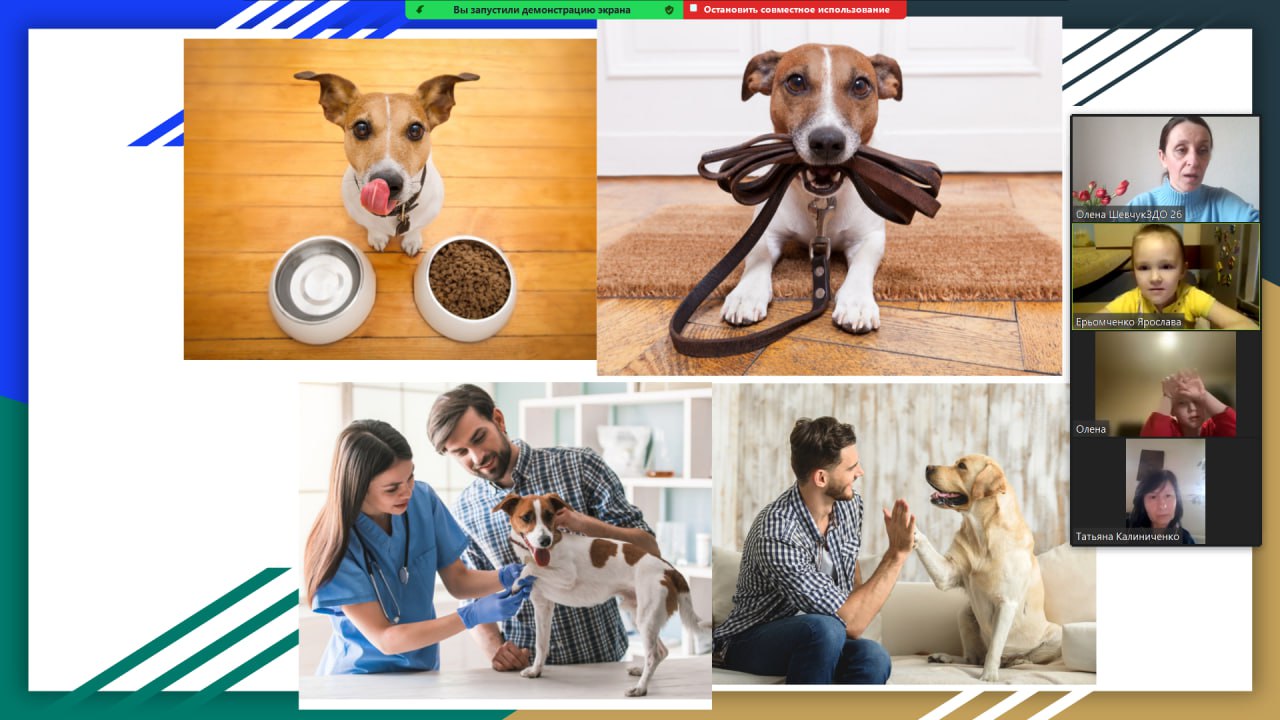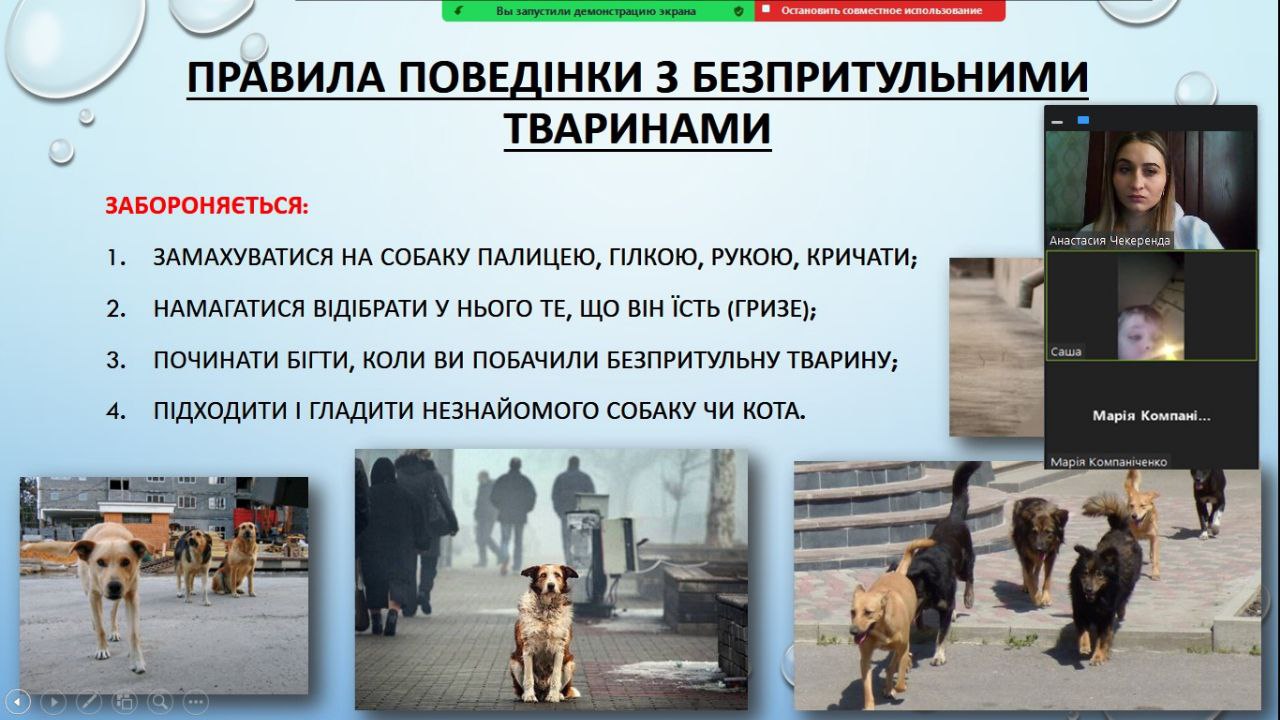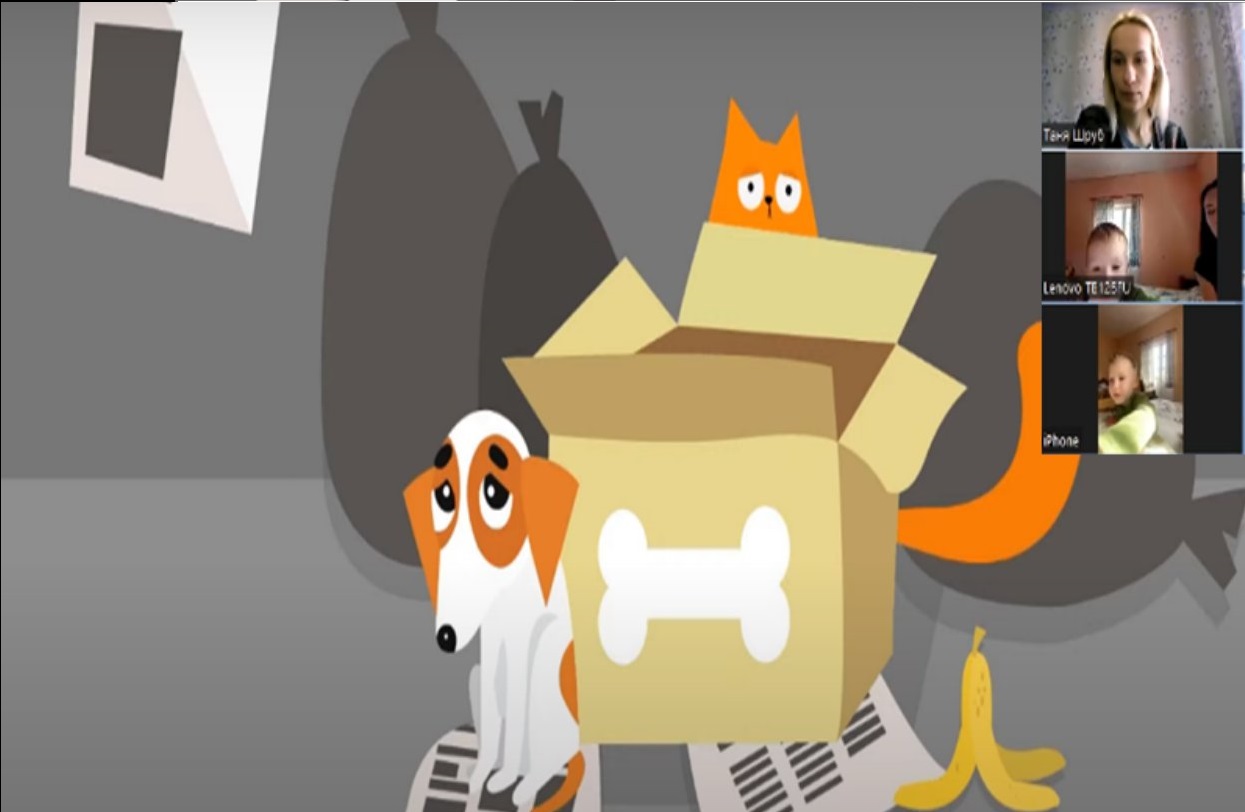 Khmelnytsk region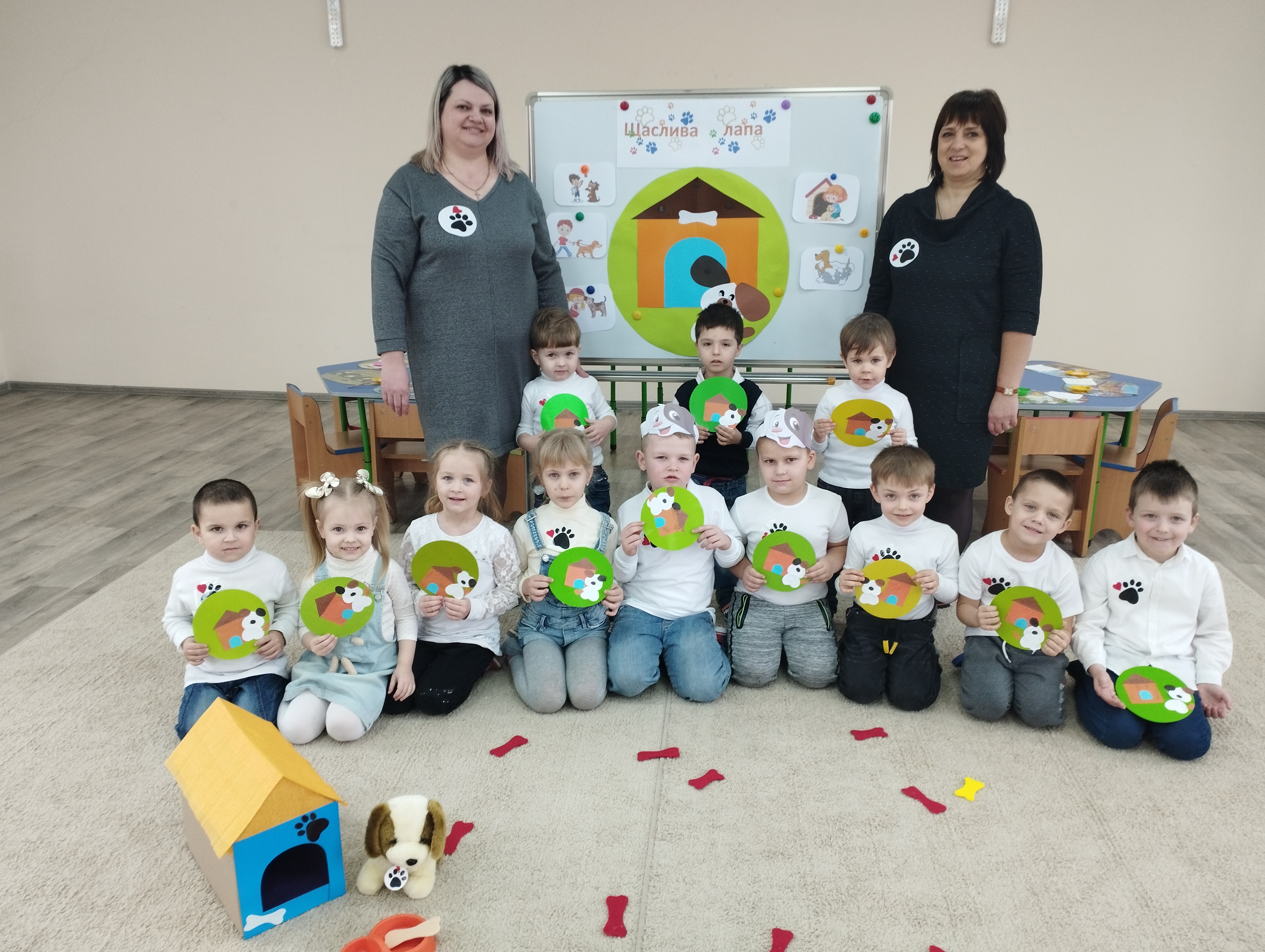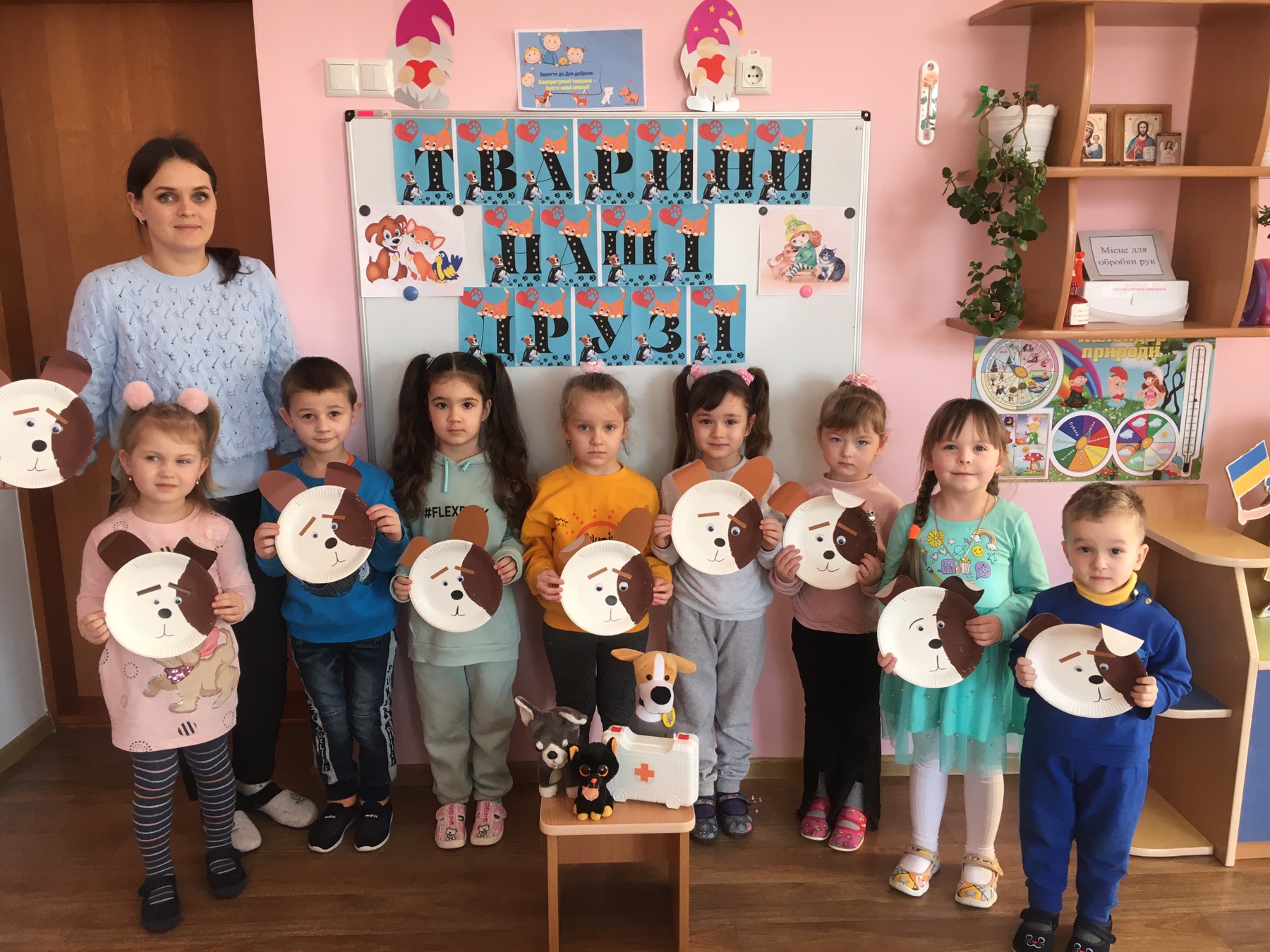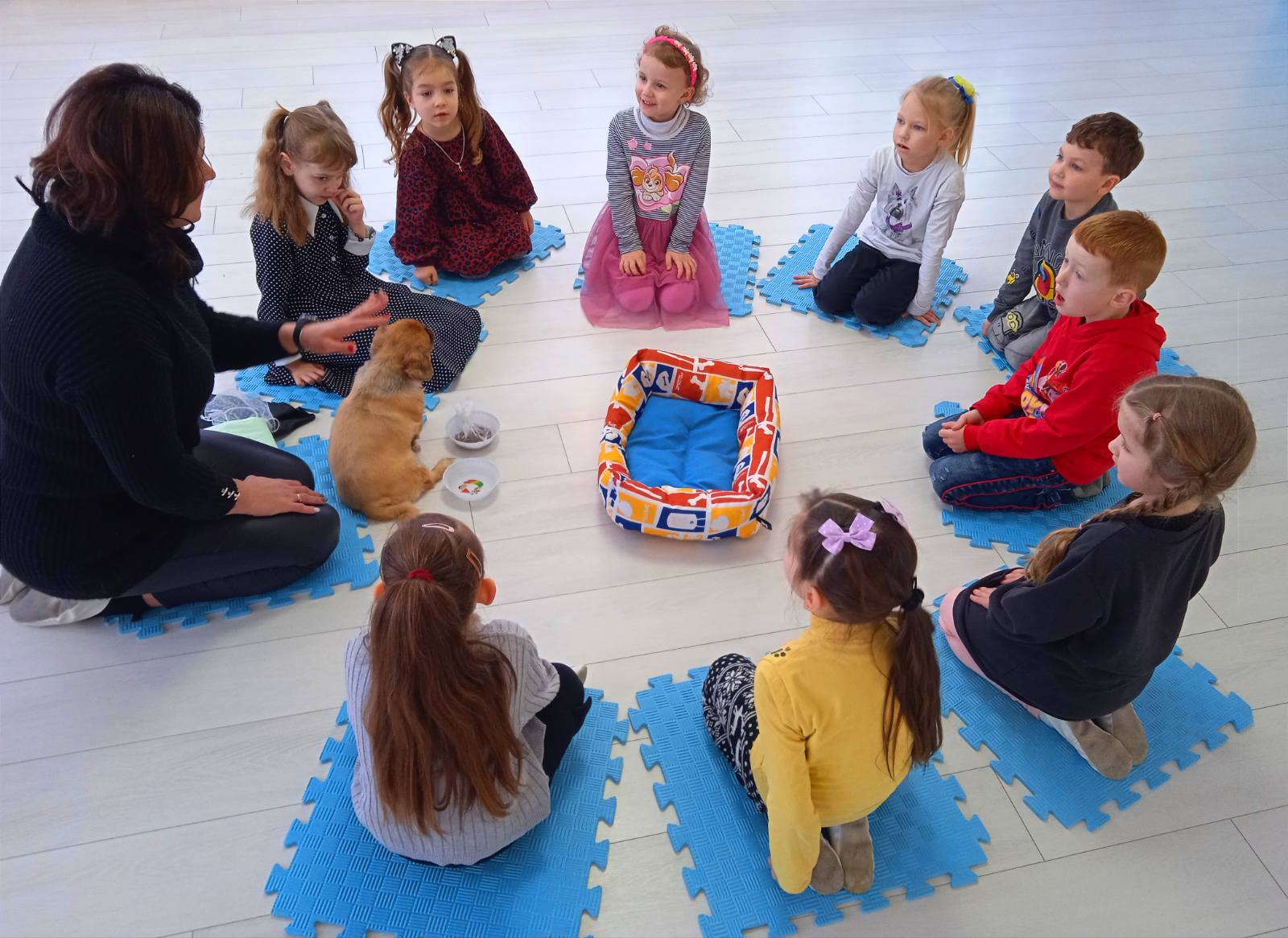 Cherkasy region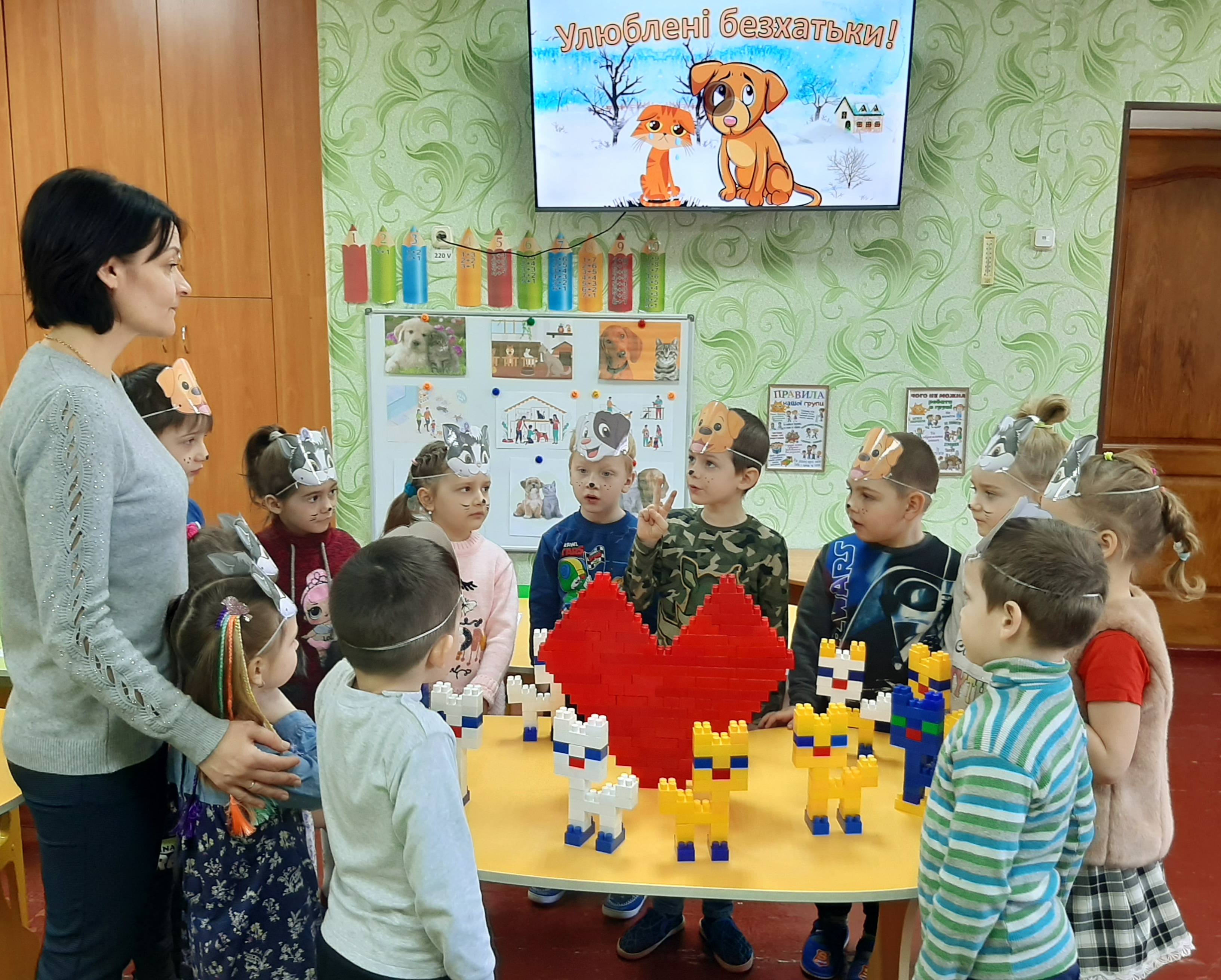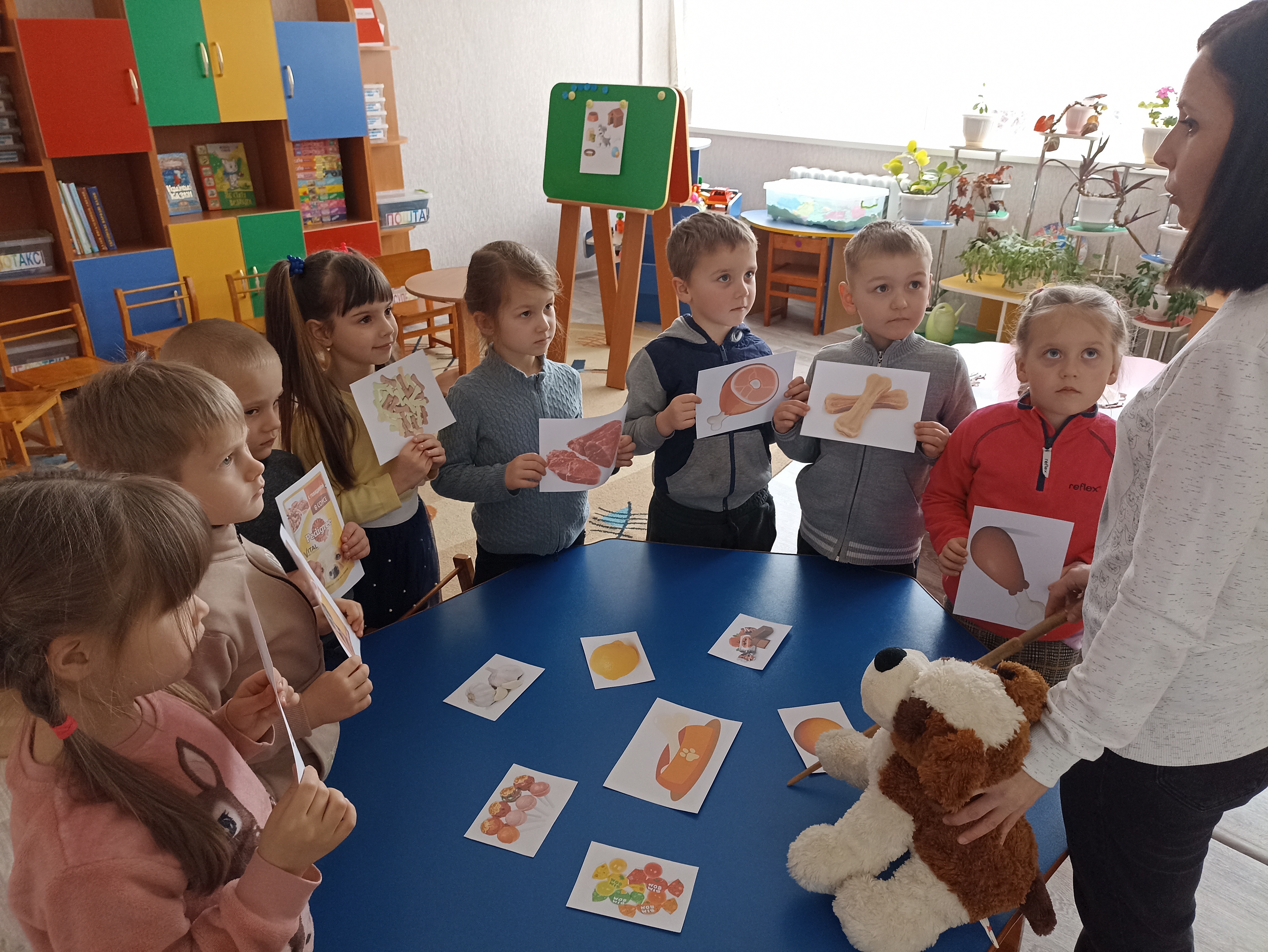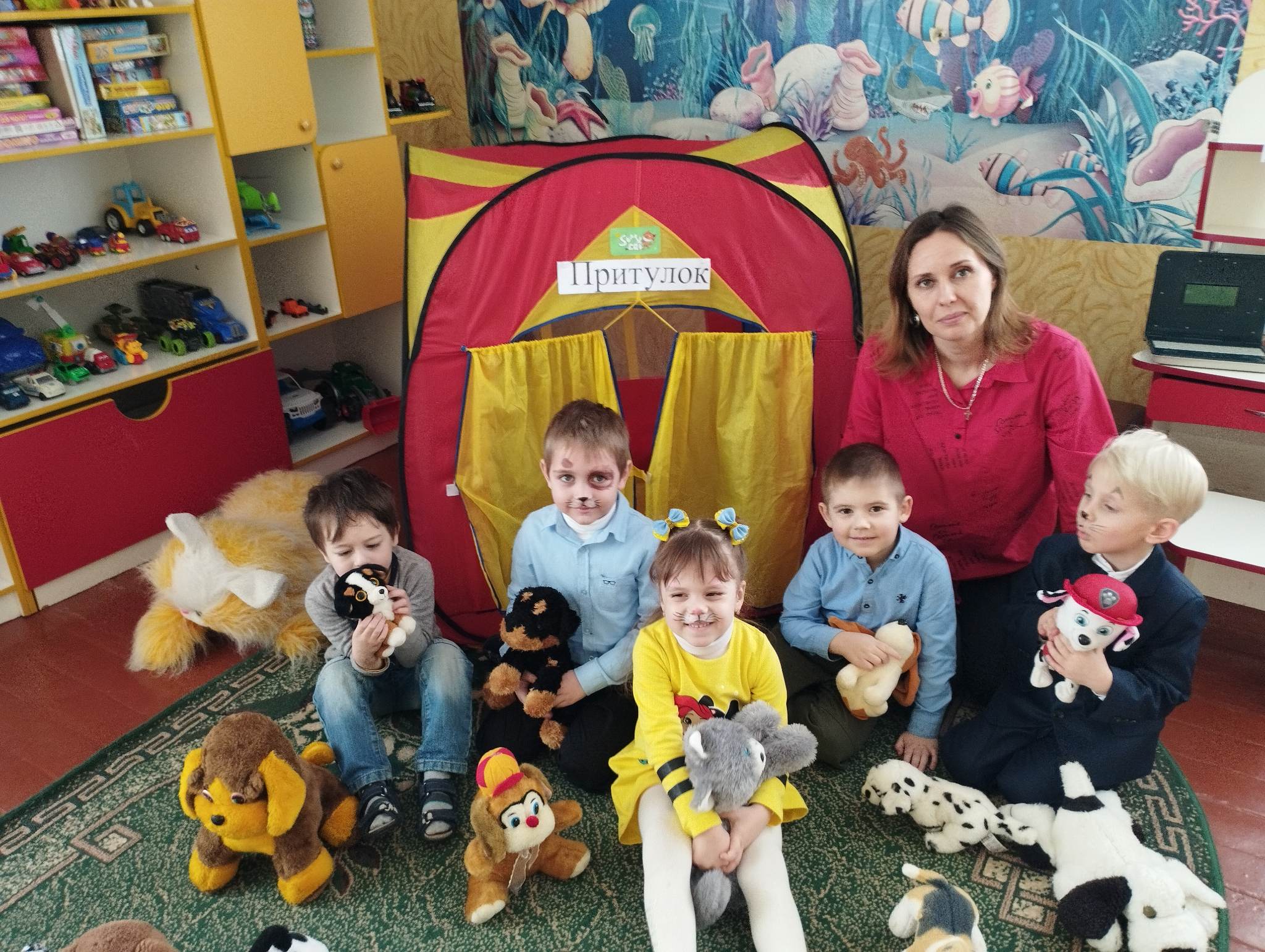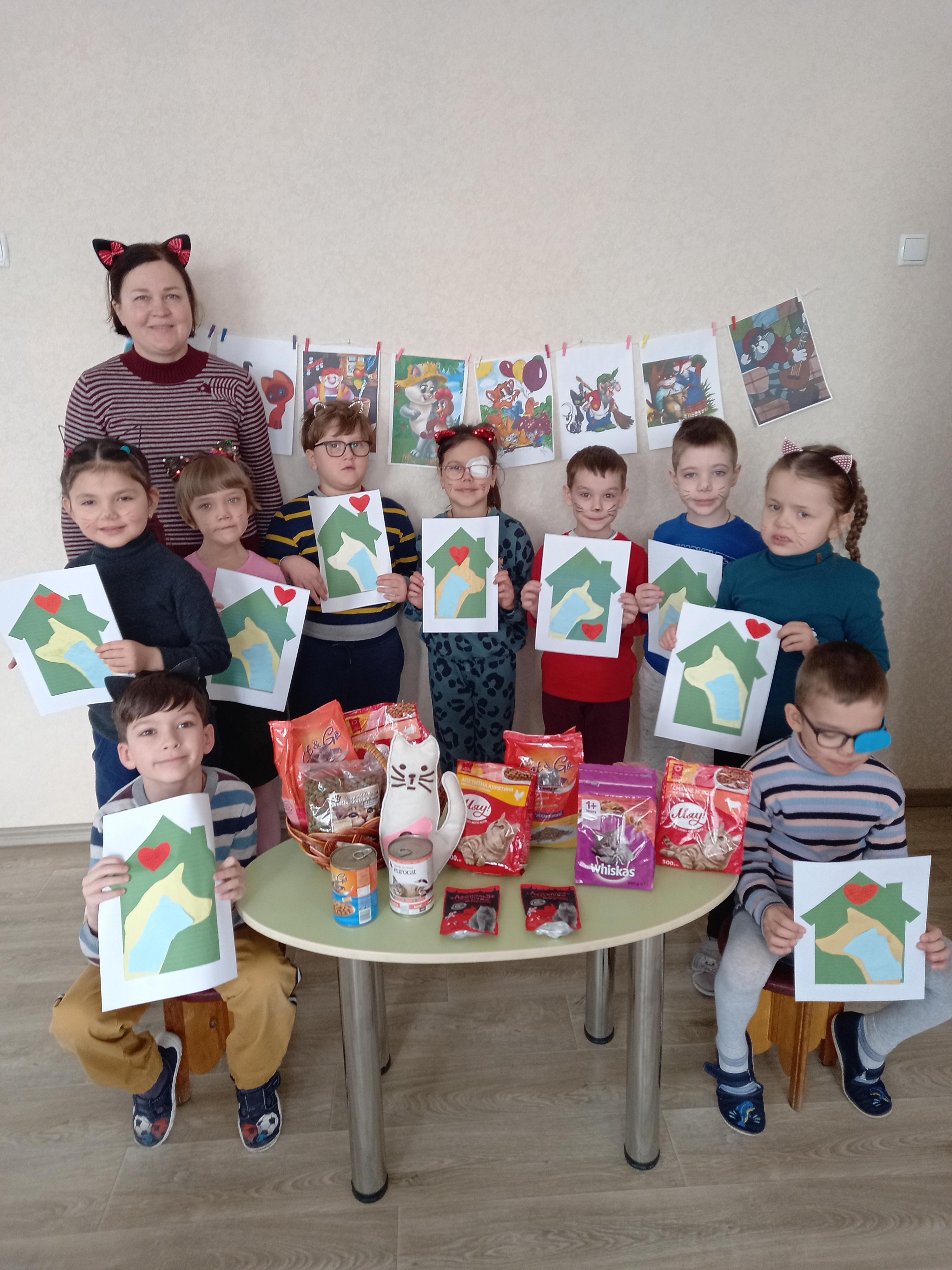 Chernivtsi region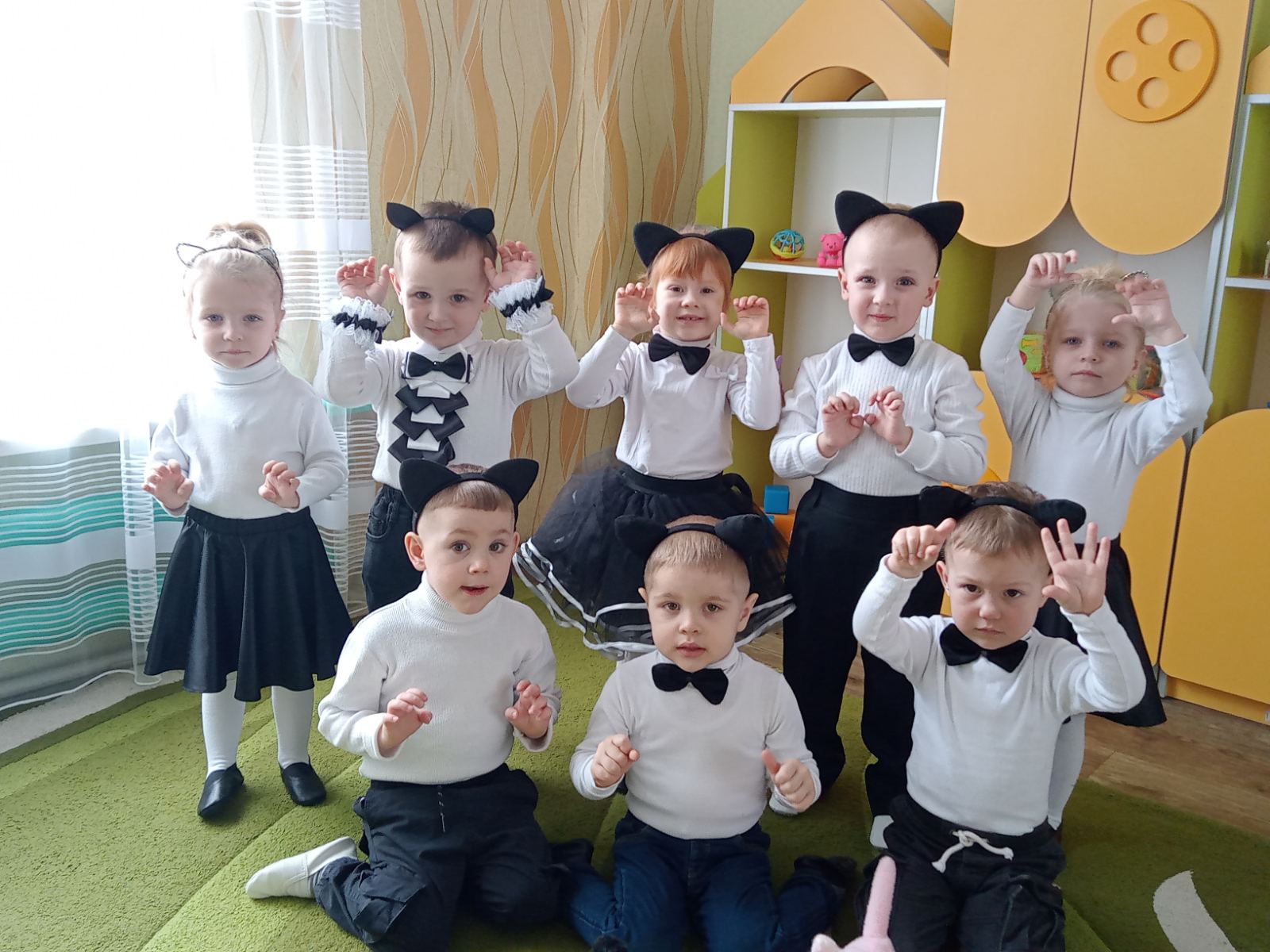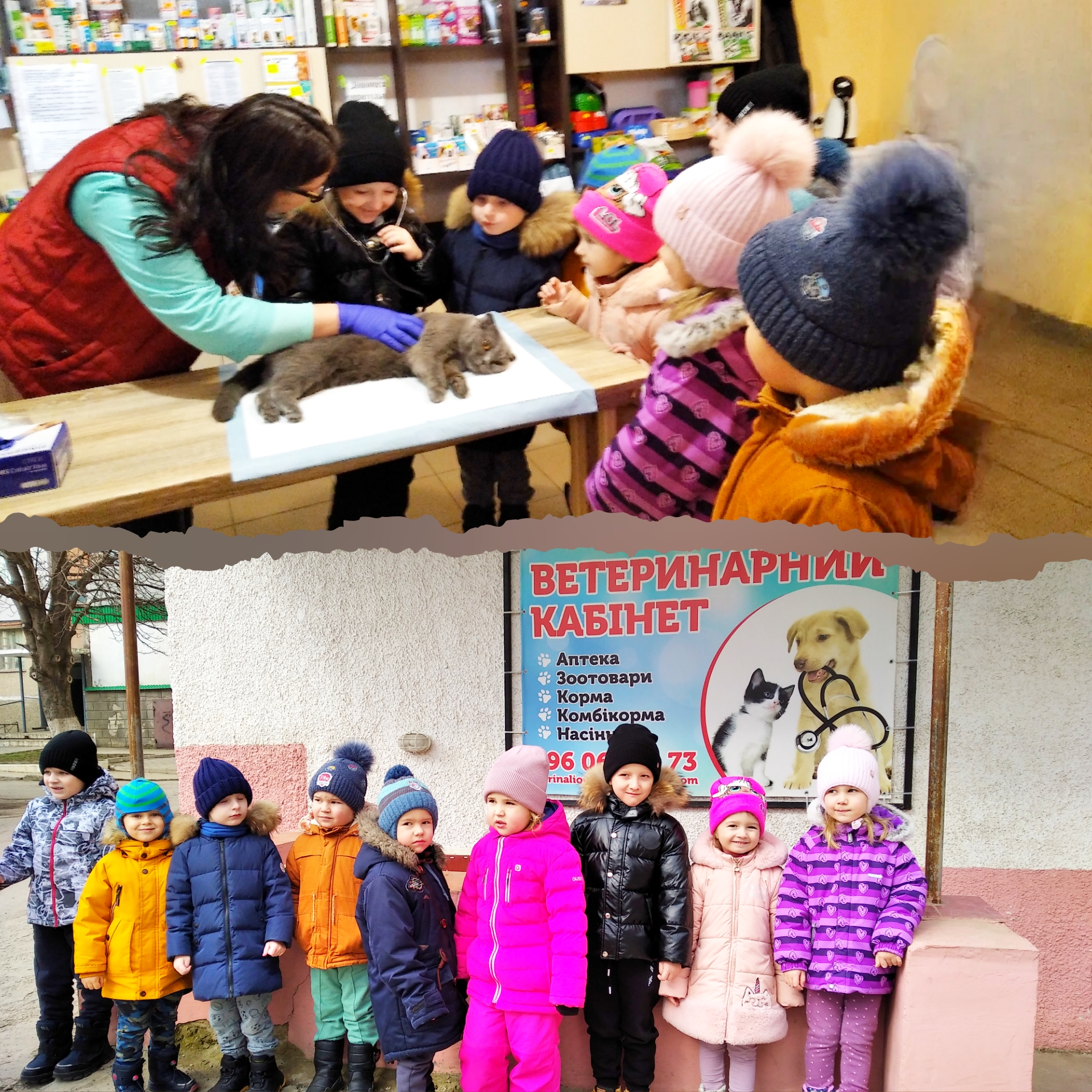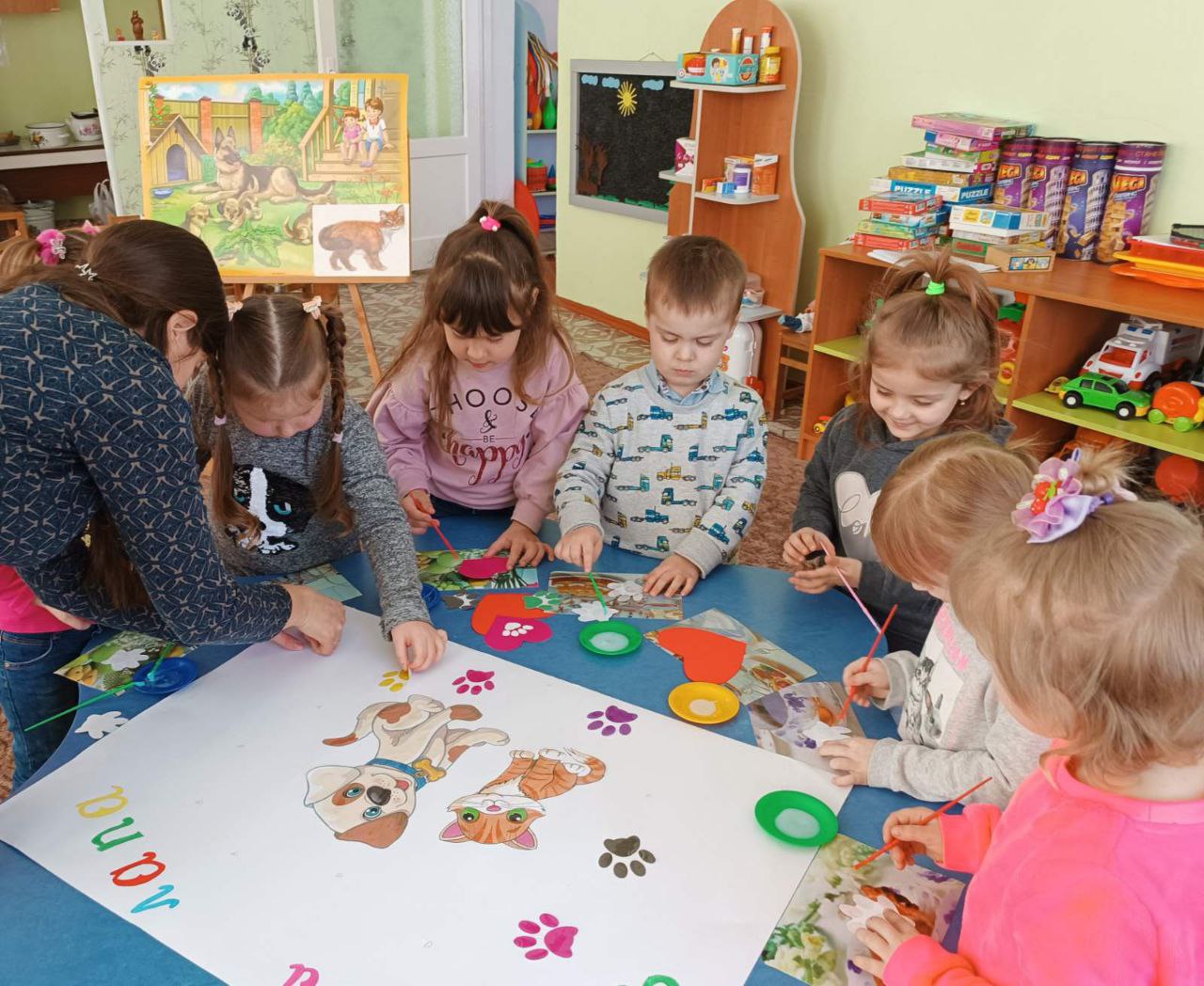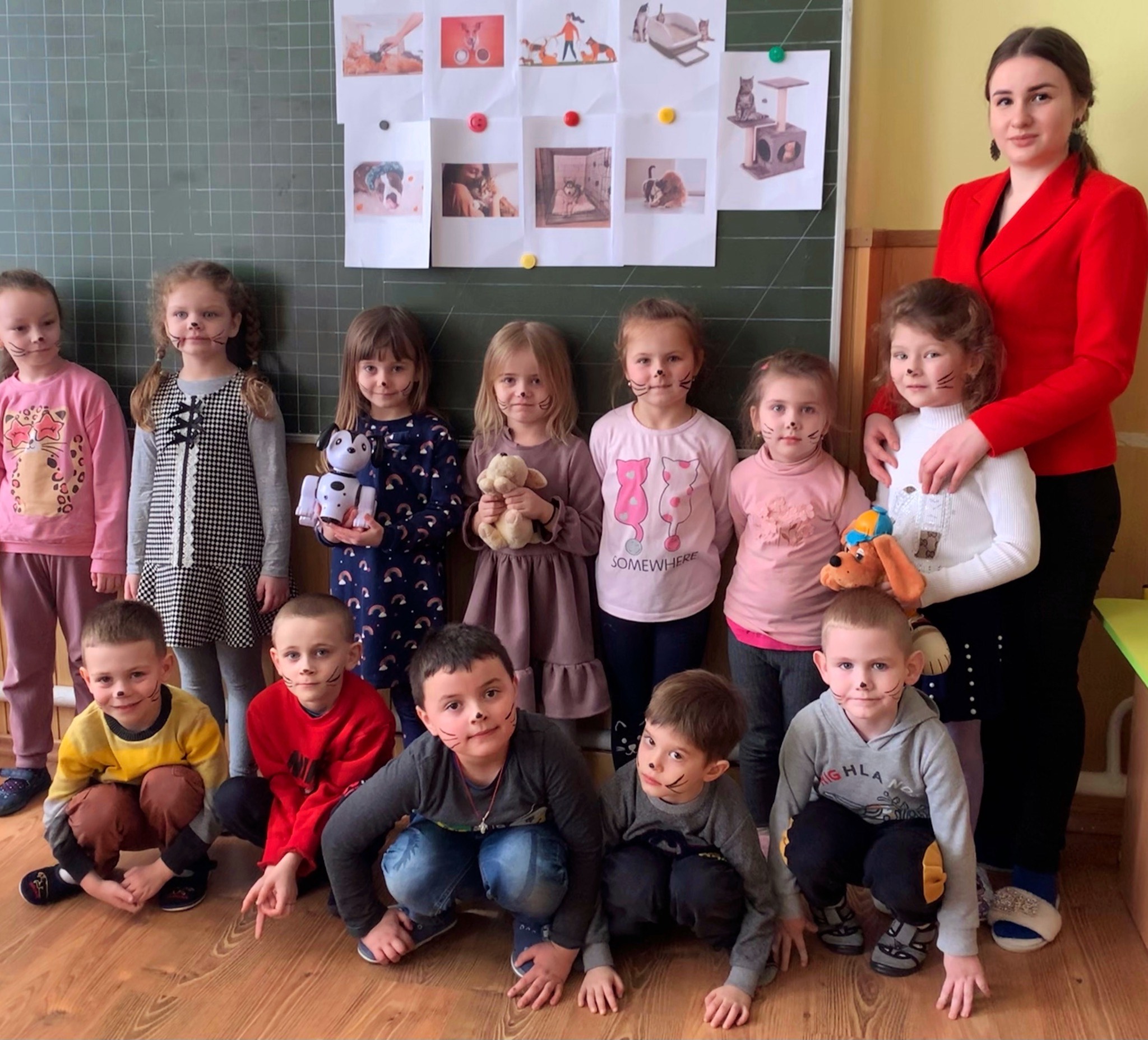 Chernihiv region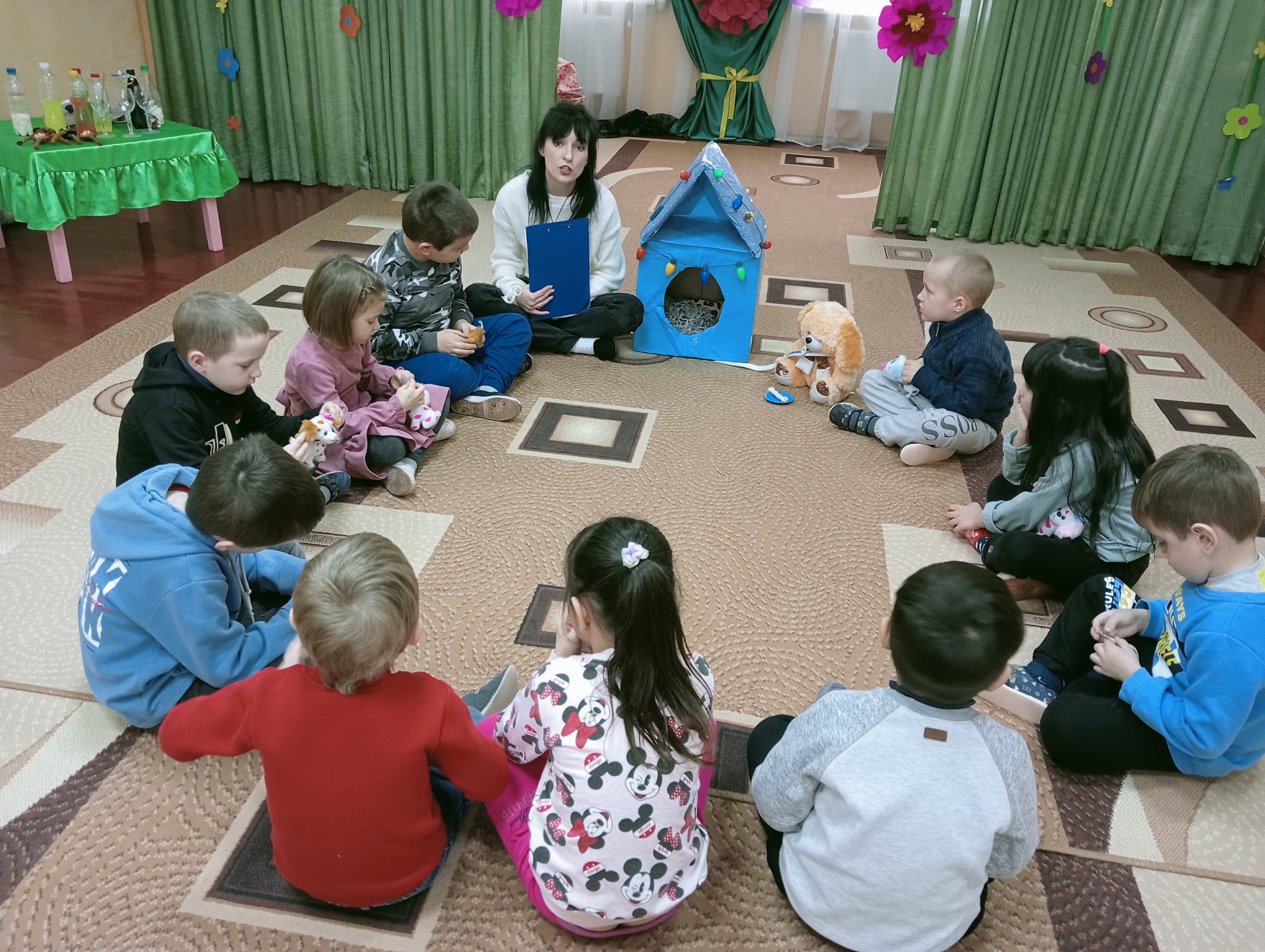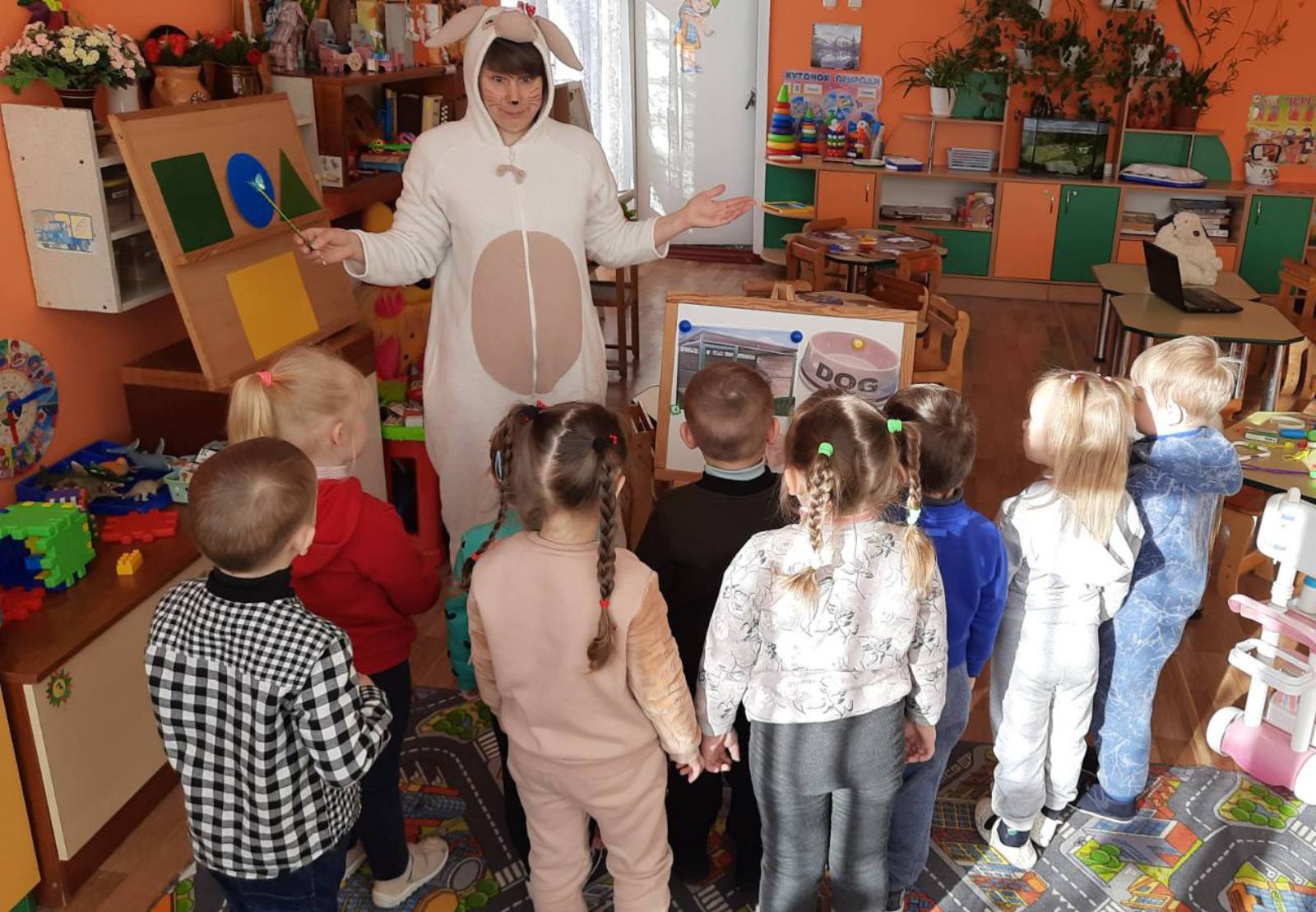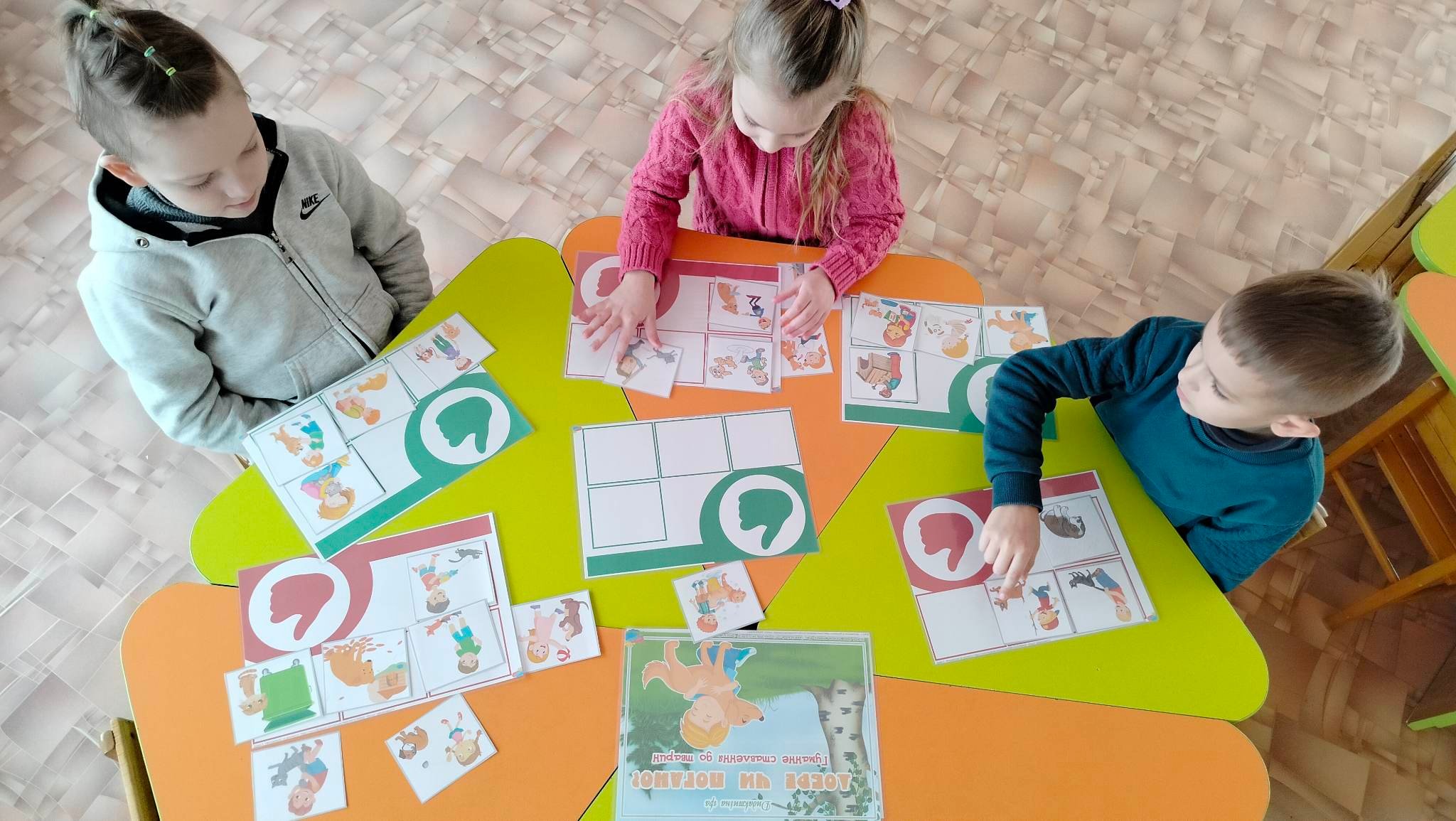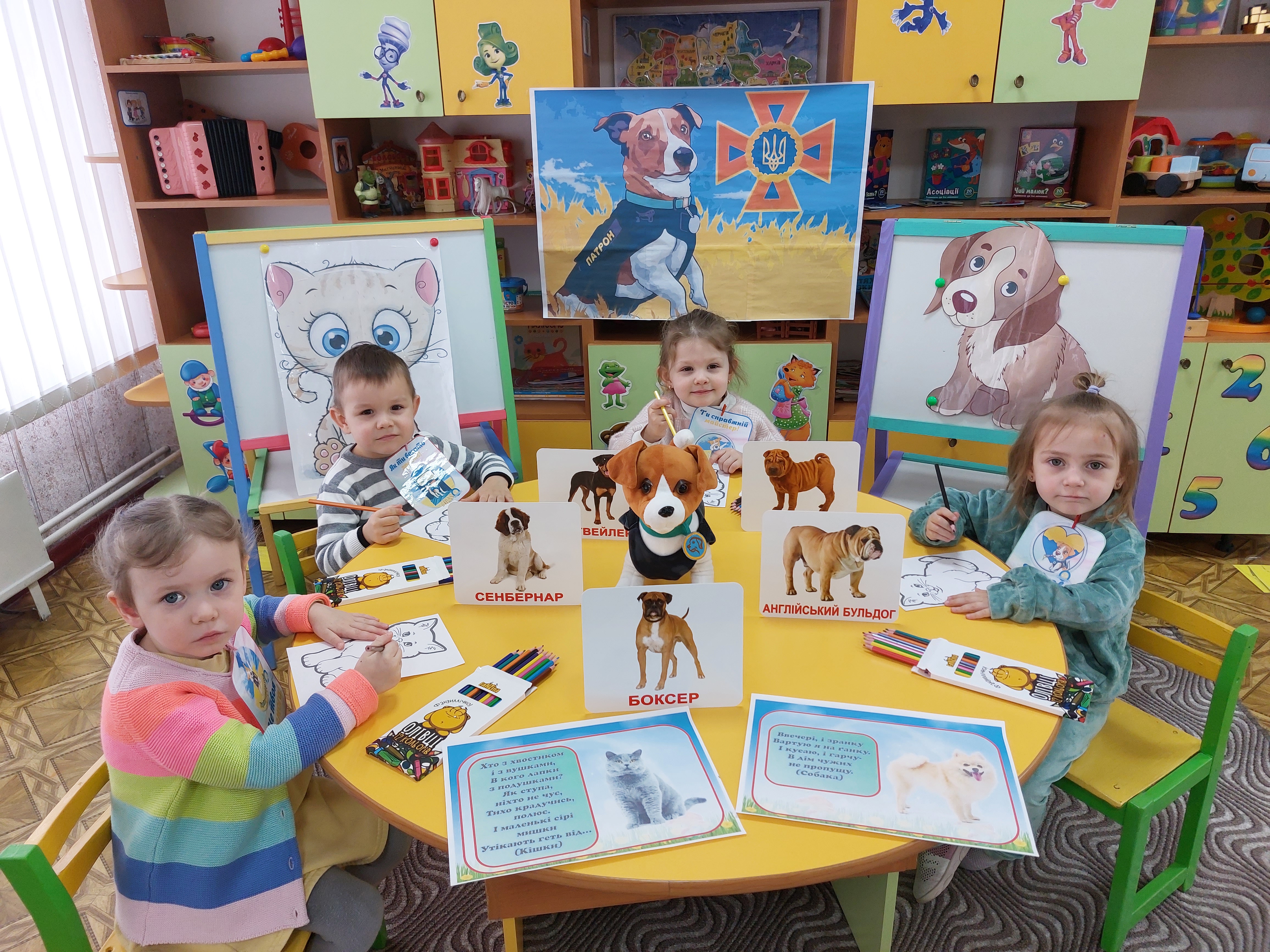 We kindly thank everyone who has joint the event! Together we make this world better!