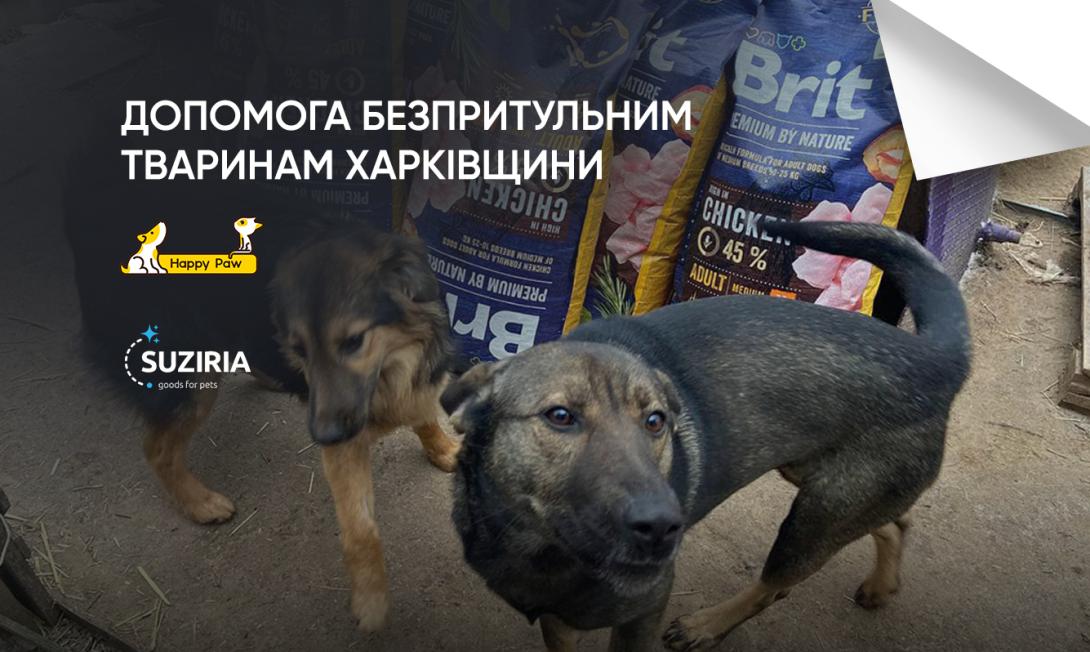 Mini-shelters, shelters and volunteers received 1,716 kg of fodder
Since the beginning of 2023, Happy Paw, together with the Suziria company, handed over feed and anti-parasitic treatments to 9 shelters and volunteers in the Kharkiv region.
Delicious and useful aid was received by:
mini shelter Rudyi Kit ;
shelter Vsi Khvostyky;
mini shelter Domov'onok Kharkiv;
volunteer Oleksandr Tkachuk;
shelter Antoshka;
mini shelter Kotofyeyechka;
shelter Teremok;
shelter Hurtozhytok dlya tvaryn 33 kotyka;
volunteer Svitlana Popova.
Many thanks to our permanent partners for supporting Kharkiv animals.