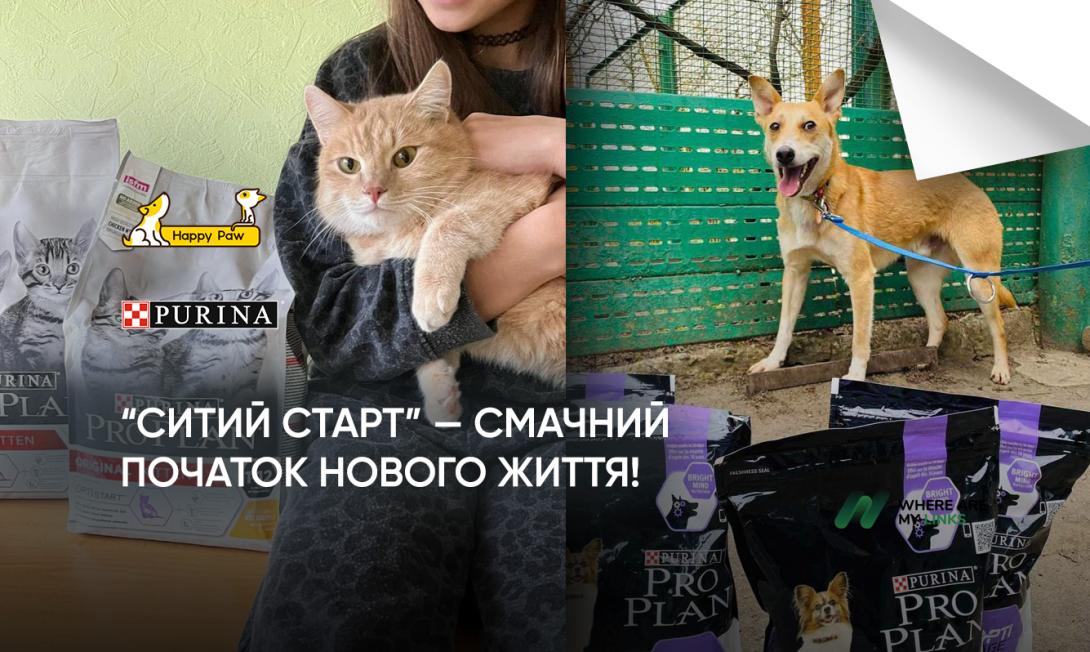 Thanks to "Full Start" promotion, cats and dogs from shelters go to new homes with a supply of food for the time of adaptation in a new home
From February to April, the fund's partner shelters sent 680 animals to a new happy life: 300 cats and 380 dogs. All the tailed graduates of the shelters went home with their new families and a large supply of feed from our permanent partner Purina Ukraine.
The "Full Start" campaign continues in the following shelters:
— Shans, in Zaporizhzhya
— Best Friends, in Makariv region
— Krashchyi druh, Kryvyi Rih
— Dai lapu druzhe, Zaporizhzhia
— Shelter for animals in Hostomel
— Shchaslyvyi Pes, Kropyvnytskyi
— Bim, Kropyvnytskyi
— Pegas, Dnipropetrovsk region
— Druh, Cherkasy
— Zhyttya, Cherkasy
— Mokri nosy. Kytskyn dim, Poltava
— Kokhani bezkhatchenky, Kremenchuk region
— Vryatui zhyttya, Khmelnytskyi
— Step, Brody
— Dim Sirka, Kalush
— Prytulok Iryny Dobrolyubovoi, Kyiv
— Dog life, Zaporizhzhia
— Rudyi kit, Kharkiv
— 9 zhyttiv, Kyiv
— Shelter for animals in Boyarka
— Promin zhyttya, Kryvyi Rih
— Day lapu, Znamyanka
— Daruyuchy nadiyu, Pavlograd
— Kit u Chobotyakh, Pereyaslav
We are infinitely grateful to Ukrainians who, despite everything, take animals from shelters and we thank our partners for the delicious support for Ukrainian animals.