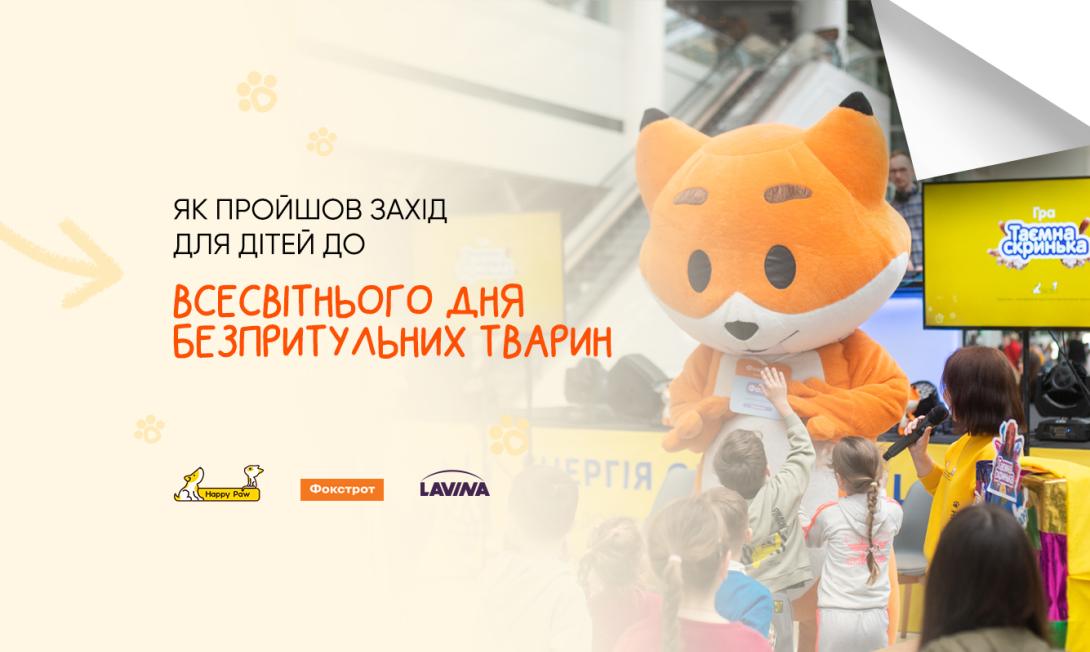 On April 2, Lavina Mall hosted a joint Happy Paw and Foxtrot charity entertainment event in support of homeless animals.
For the smallest visitors of the shopping center, we have prepared a diverse entertainment program:
Quiz "Veterinarian"
Koto-peso-ruhanka
Interactive tactile game "Secret box"
"Happy Paw" floor game
Raffle of valuable gifts for donating to the benefit of animals
Children's DJ.
Games and entertainment with the participation of Foxy not only entertained the little ones, but also introduced them to the rules of humane and responsible treatment of animals.⠀
And among everyone who made a charitable donation at the event, we raffled off cool gifts from our partners: toys, balls, bottles and other souvenirs from Foxtrot, certificates from the Galaxy amusement park, a swimming set from the Arena Store, as well as gift certificates for purchases from Foxtrot and of the MasterZoo network - a pet store for furry personalities.
In general, during the event, it was possible to collect more than 2,000 hryvnias, which will be sent to help animals affected by the war.