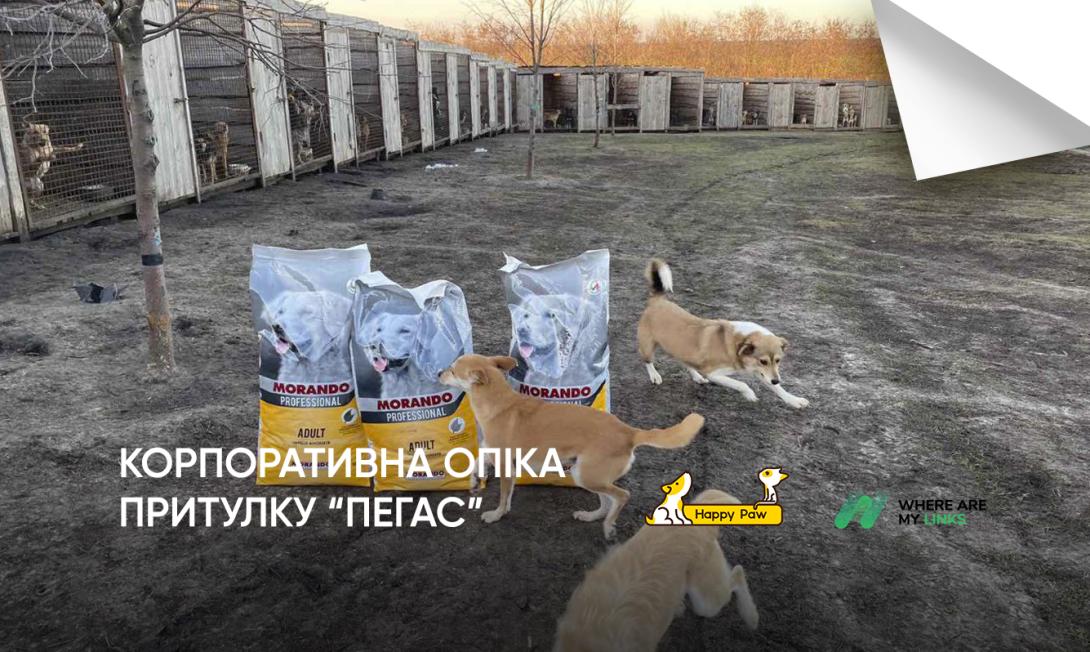 Happy Paw has expanded the project "Remote Guardianship" and now any company or brand can become a guardian at a distance for our partner shelters
This is exactly what happened to the wmlinks.net team, which in October became guardians of the "Pegasus" shelter in the Dnipropetrovsk region. From now on, the company will transfer funds to purchase food for animals every month.
Here's what friends say about their decision to become guardians: "We decided to help animals because it was always a pity to see cats and dogs suffer, who have done no harm to anyone. When you see injustice involving animals, it is often much more painful than when it involves people. We have helped the foundation and other shelters and street animals before, but we always wanted to help more and do it more systematically. And now our time has come for more help to animals in need."
We are very grateful to the wmlinks.net team for their care and well-fed animals!
Do you also want to have animal friends from a distance and take care of them with your whole team? Write us a letter marked "Shelter Guardianship" to the mail: hello@happypaw.ua