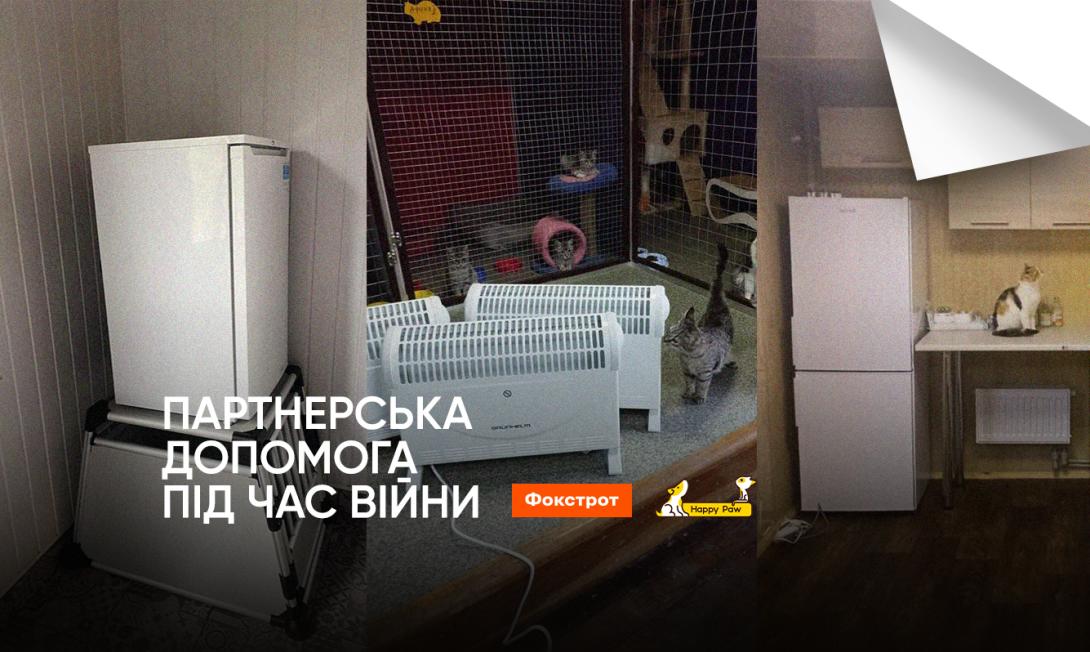 Shelters-partners of the fund continue to receive the necessary assistance not only with feed and medicines for animals, but also with equipment for storing medicines and heating premises
Reliable partners of the fund from the company Foxtrot continue to actively help animals in shelters.
Thanks to cooperation with the company, in October, the foundation transferred the necessary equipment to 3 shelters:
— two refrigerators for storing food and medicine for animals in shelter "Dim Sirka" (Kalush);
— helped the shelter "Vernist" (Dnipro) to prepare for the winter cold and sent three electric kettles, four heaters and one electric stove;
— a large refrigerator for storing medicines was delivered to the "Best Friends" shelter (Kyiv region).
Also, the Foxtrot company continues to take care of foxes from the "Best Friends" shelter, thanks to which they receive tasty and nutritious food every month.
Thanks to our partners! With one dream and goal for everyone — Victory — we help those who need it the most.