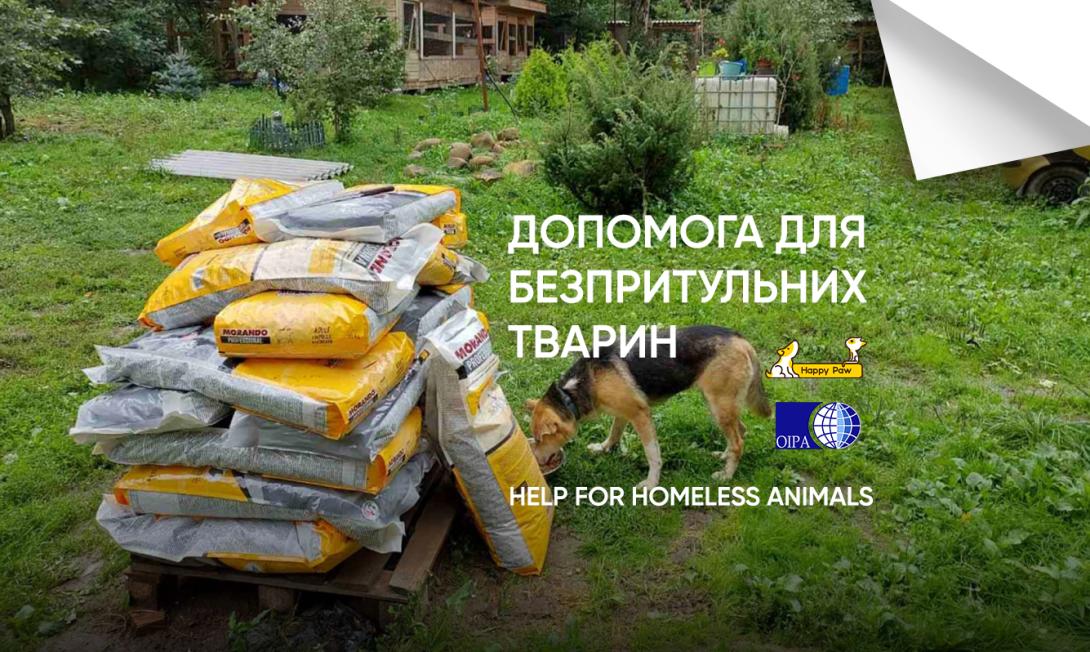 In September and October, Happy Paw with partner OIPA supported more than 960 animals in different parts of Ukraine
With the support of the international animal protection organization OIPA International, Happy Paw helped animals in shelters and those who are taken care of by volunteers.
Happy Paw foundation:
— bought and handed over vaccines, food and medicines to the cat-shelter in Vilnohirsk;
— bought and handed over dry and canned food to the shelter "City of Dogs" from Mykolaiv;
— purchased 375 kg of animal feed from the shelter "Lisovoy" in Ivano-Frankivsk region;
— 250 kg of dry food was received by a volunteer, who feeds street dogs in Zaporizhzhia;
— helped a volunteer from Odesa, who take care about more than 130 homeless dogs;
— supported with dry food Victoria Bondarenko's mini-shelter near Mykolaiv;
— delivered canned food for the Ocheretino shelter (which has now been evacuated to Vinnytsia region);
— sent food for the cats of the shelter "Kokhani bezkhatchenki" from Kremenchuk.
Thank you very much for your support and help!