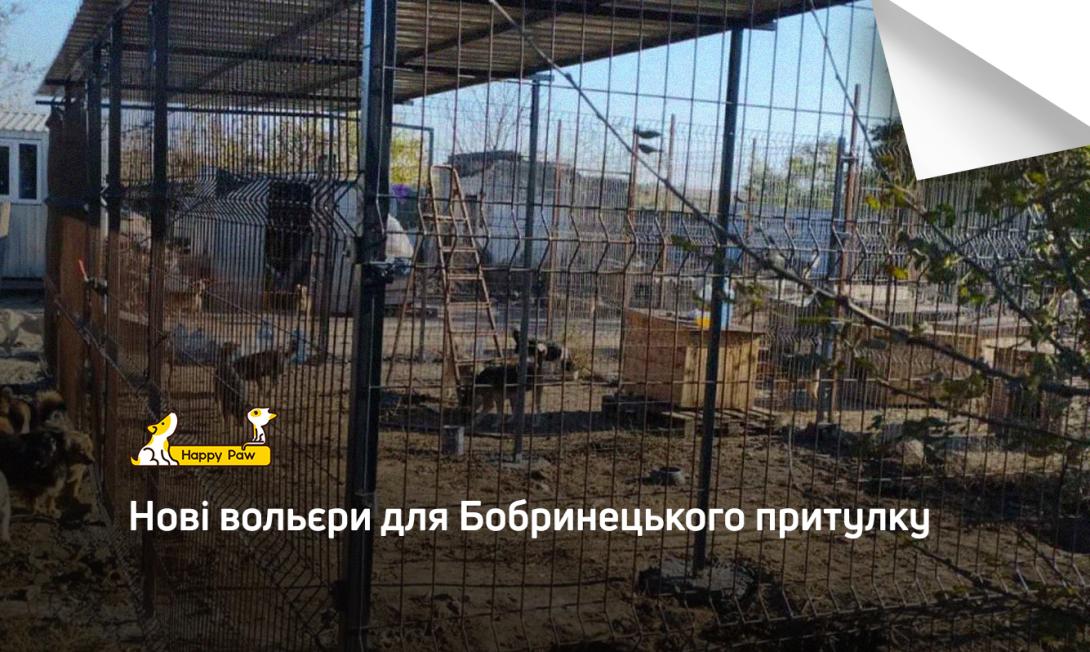 A new large aviary for 2 sections is now inhabited by 14 dogs in the Bobrinets shelter
We are always very happy when we manage to help create comfortable living conditions for at least a small number of animals, as this time in the Chotiry lapy mini-shelter in Bobrinets, Kirovograd region.
In total, 163 animals live in the Bobrinets shelter, however, due to daily concerns about providing animals with food, living conditions often fade into the background. We hope that with the support of our partners and philanthropists, our foundation will be able to further improve the living conditions of animals in shelters.
And for the opportunity to build these wonderful enclosures, we thank our partner FUNDACIO PER LASSESSORAMENT. Together - we are force!