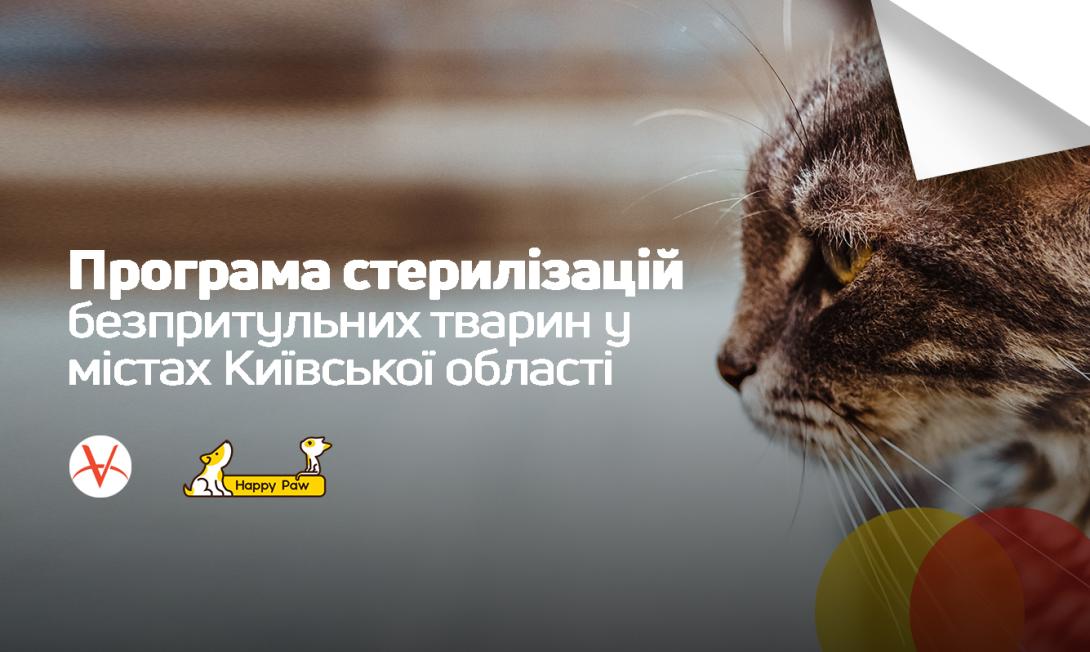 Thanks to the financial support of Canadian partners "Veterinarians without Borders" VWB, the Happy Paw Foundation was able to begin sterilization of homeless animals in 4 cities of Kyiv region.
During the first three weeks of the campaign, 250 homeless animals (175 cats and 75 dogs) were sterilized in cities such as Fastiv, Obukhiv, Pereyaslav-Khmelnytsky and Boyarka. The process of sterilization in Boryspil and Ukrainka is also underway.
30 cats and 5 dogs have already been neutered in Fastiv,
In Obukhiv (on the basis of the shelter of the NGO "Renaissance") - 75 cats and 56 dogs.
In Pereyalav-Khmelnytsky with the help of NGOs "Cat in Boots" and "In Good Hands" - 12 cats and 2 dogs
In Boyarka in partnership with the NGO "Animal Protection Plus" - 58 cats, 12 dogs
UPD: As of August 1 we managed to sterilize 1436 homeless animals in the following cities of Ukraine:
Fastov - 14 dogs, 106 cats
Obukhov - 111 dogs, 261 cats
Pereyaslav-Khmelnitsky - 71 dogs and 143 cats
Boyarka - 44 dogs and 149 cats
Ukrainian - 23 dogs, 48 cats
Voronkov (near Borispol) - 35 dogs and 152 cats
Amounts - 27 dogs, 107 cats
Kropyvnytskyi - 27 dogs and 118 cats
The program runs until the end of June, if you help homeless animals in these cities or know those who need help, do not hesitate to write:
Fastiv - 050 6826422 Lyudmila
Obukhiv - 063 6871800 Victoria
Pereyaslav-Khmelnytskyi -
095 5952667 Tanya (for sterilization of dogs)
066 6956928 Tatiana (for sterilization of cats)
Boyarka - 067 5025285 Sergey Alekseevich.
Only sterilization can prevent and stop an uncontrolled population and a steady increase in the number of homeless animals and, consequently, overcrowding. After all, Ukrainian zoo volunteers have already faced this problem due to the increase in the number of lost animals that lost their homes or owners due to the war or were evacuated to safer regions.
Veterinarians Without Borders / Vétérinaires Sans Frontières - Canada (VWB / VSF) is a non-profit charity that has been addressing animal health and community ecosystem issues since 2005. The organization is located in Ottawa (Canada), but the team works around the world and implements projects in many countries in Asia and Africa. Since March 2022, has supported projects of the Ukrainian charity fund Happy Paw.