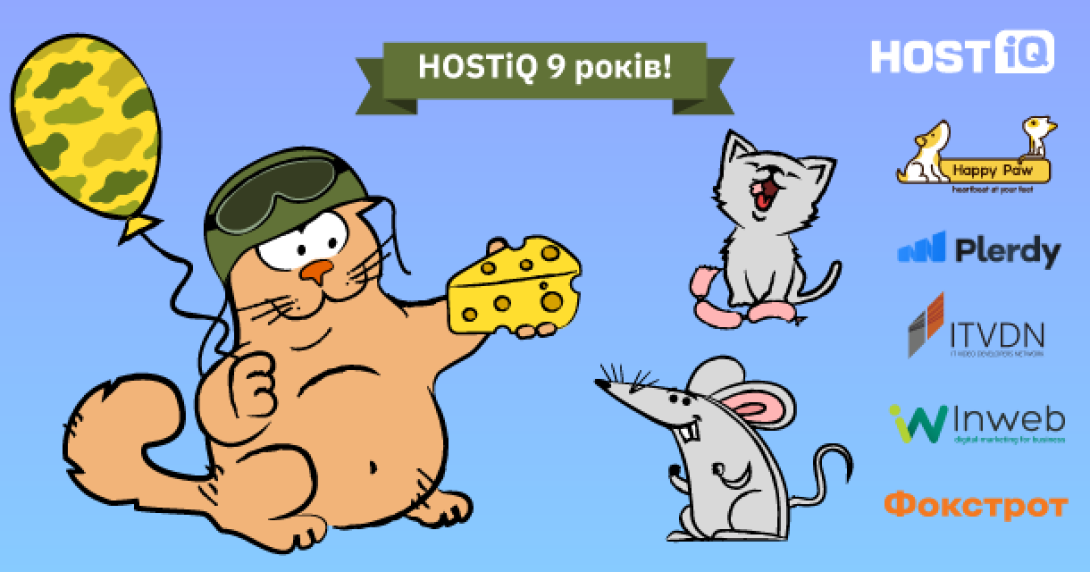 HOSTiQ has long cared not only for customers and their sites, but also for four-legged friends. Together with partners, HOSTiQ.ua launched a charity event for their birthday!
From June 13 to 17, transfer the donation to the charity fund at the link: https://happypaw.ua/ua/once/card/99
Each donation of UAH 200 and more will automatically participate in the draw. The more donations of UAH 200, the more times your name will be on the draw list.
On June 17, 10 live winners will be determined live on the HOSTiQ YouTube channel, for which we have prepared wonderful gift sets.
Sets for the winners will consist of gifts from HOSTiQ and partners: Foxtrot, IT-courses ITVDN, Inweb, Plerdy.
By uniting, we will increase the number of donations in favor of furry friends who can not escape on their own. So celebrate HOSTiQ's birthday, help the animals and enjoy the gifts!