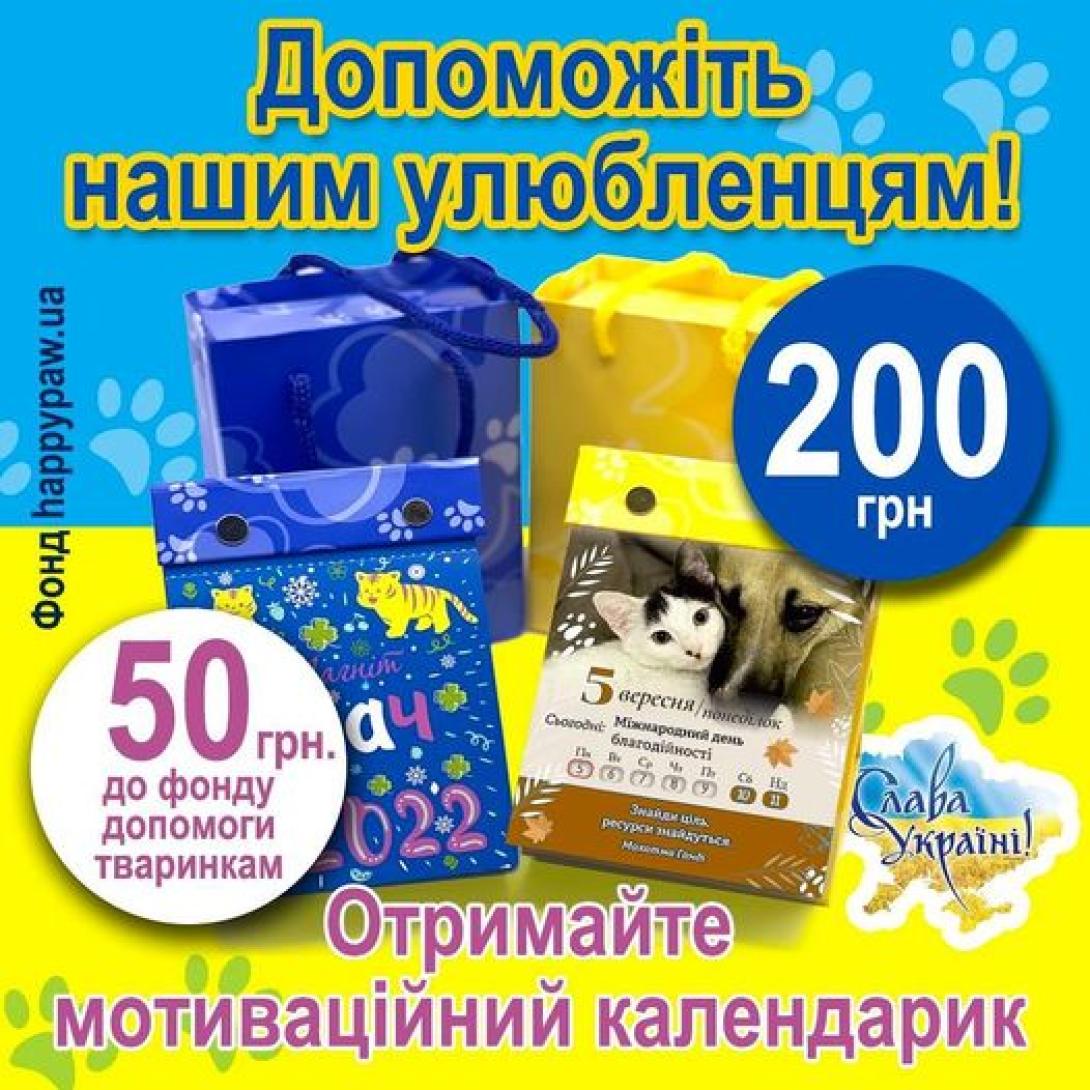 Happy Paw together with the original gift shop "Magnet of Fortune" is holding a campaign to support animals in need.
Buying a set of detachable calendars from the "Magnet of Fortune" for 2022, you will receive a fun motivational gift, but also help animals. After all, 50 uah from each calendar goes to the Happy Paw.
The fund has already received the first transfer - 2,400 uah. The campaign will last until the end of the calendar edition. You can join by following the link.
The report on the funds spent will be added after the end of the campaign.