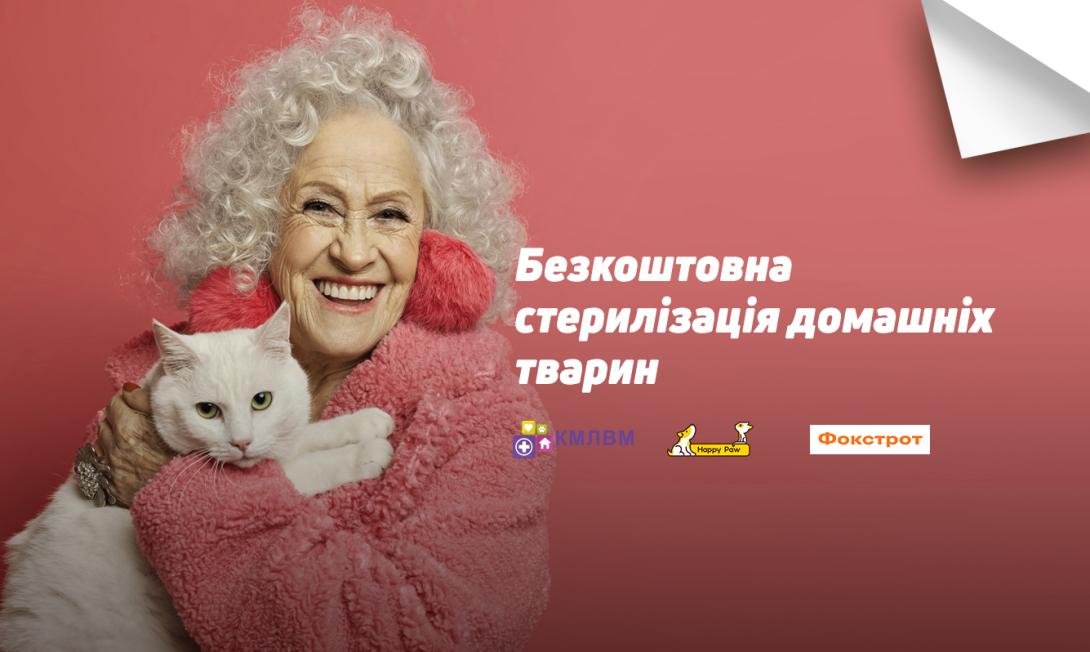 UPD: As of February 25, the project has been suspended due to Russia's war against Ukraine. We will inform you about the relevance of the records of the operations immediately after the end of hostilities. Thank you for understanding. Glory to Ukraine!
Spring is the time to sterilize pets!
Therefore, we are launching a campaign in which from 15.02 to 15.03.2022 retirees of Kyiv will be able to sterilize their pet for free in the clinics of the Center for Animal Welfare.
All the details of the promotion are here: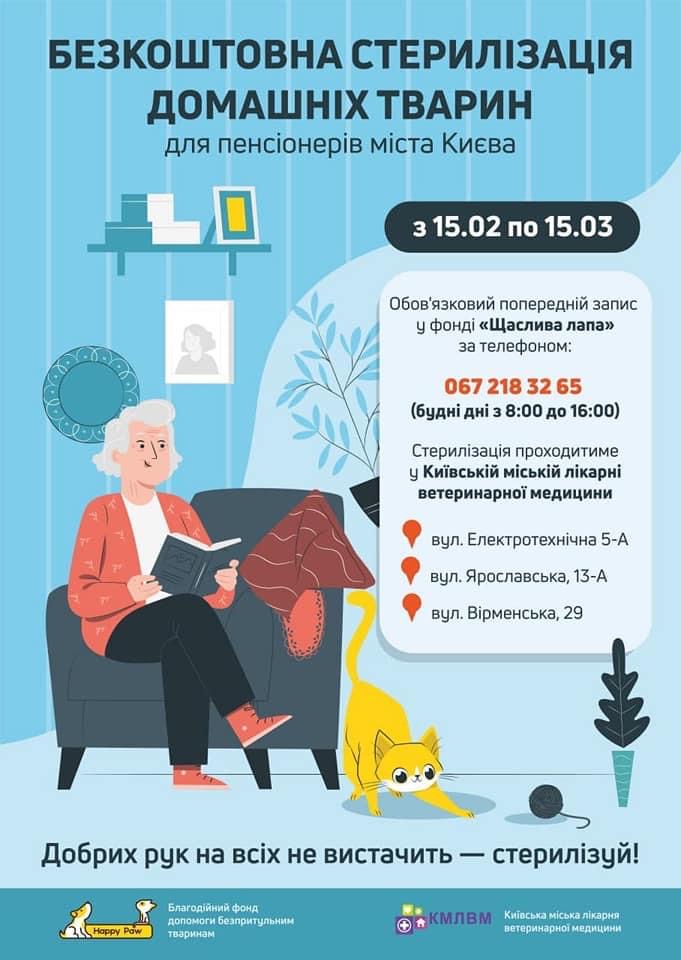 Mandatory pre-registration by phone 0672183265. Sterilization will take place in the branches of the Kyiv City Hospital of Veterinary Medicine at:
- st. Electrical 5A;
- st. Yaroslavskaya 13A;
- st. Armenian 29.