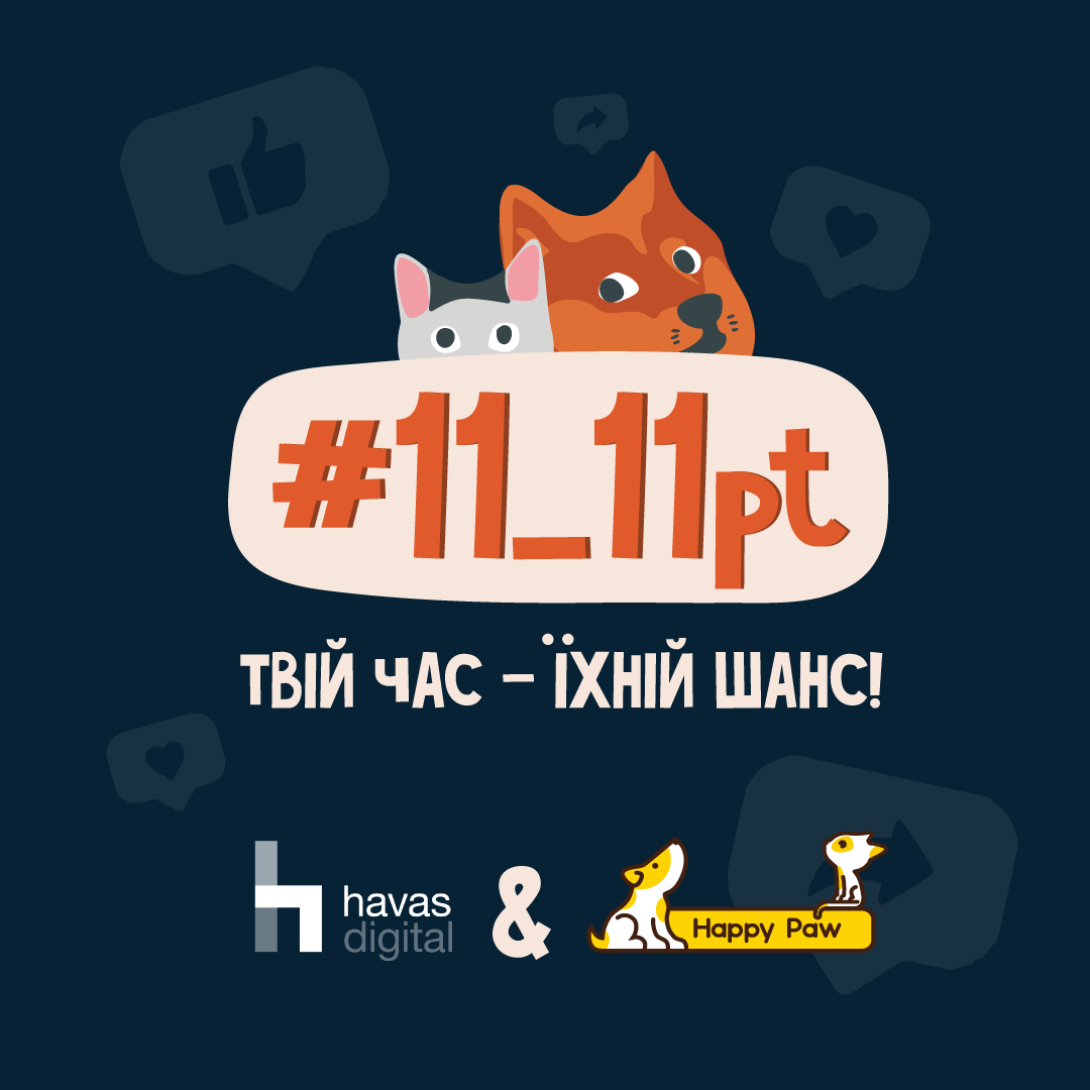 Now every day at 11:11 you can usefully post about your pet on Instagram with the hashtag # 11_11pt.
To support the animals in the shelters, we have created an official pet time and a unique hashtag. After all, for each post from # 11_11pt, Havas Digital Kyiv will transfer 1 hryvnia to Happy Paw's account to help those fluffy people who don't have a roof over their faces.
Remember - more posts and pages with photos of your pets, more help from Havas Digital Kyiv. So join the initiative and help the project financially and informationally by spreading this page. Thank you for not being indifferent!
More details - https://happypaw.ua/ua/once/card/89