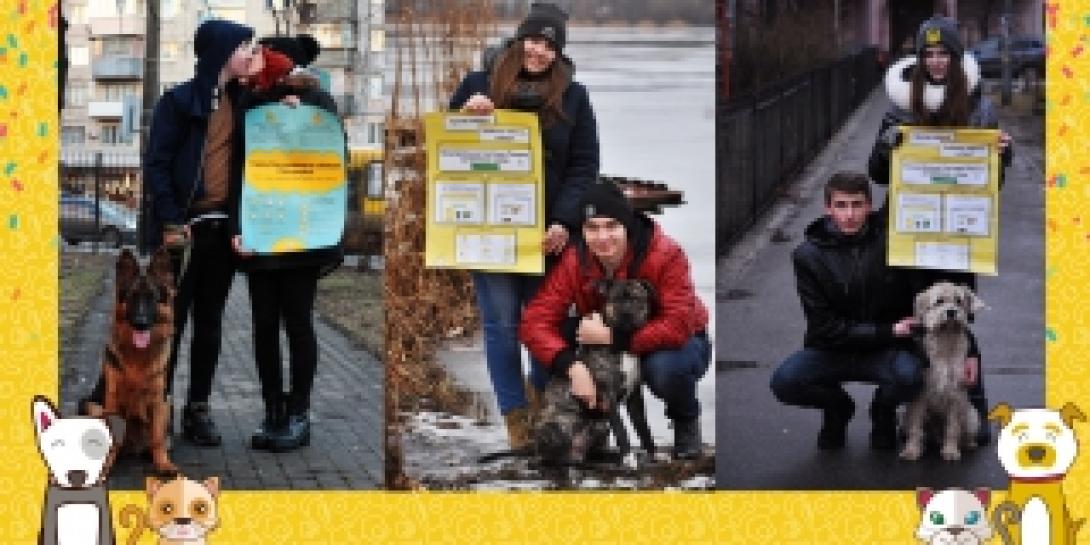 On the 14th February trainees from the KNUTD college carried out the most romantic photographic competition in the history of the fund.
That day couples with their pets were caught by our cameras and asked to take part in the act of charity. It was held for the purpose of letting people know about The Search System of Lost Pets, a kind of notice board of lost and found animals. In addition, the couple had to take a picture of them holding an information poster, then to tag the photo, share it and try to collect the largest number of likes. The winners were Volodymyr and Toma Moshkovski.

On behalf of our charges we tender thanks to everyone took part in the action. Wish you peace and love!