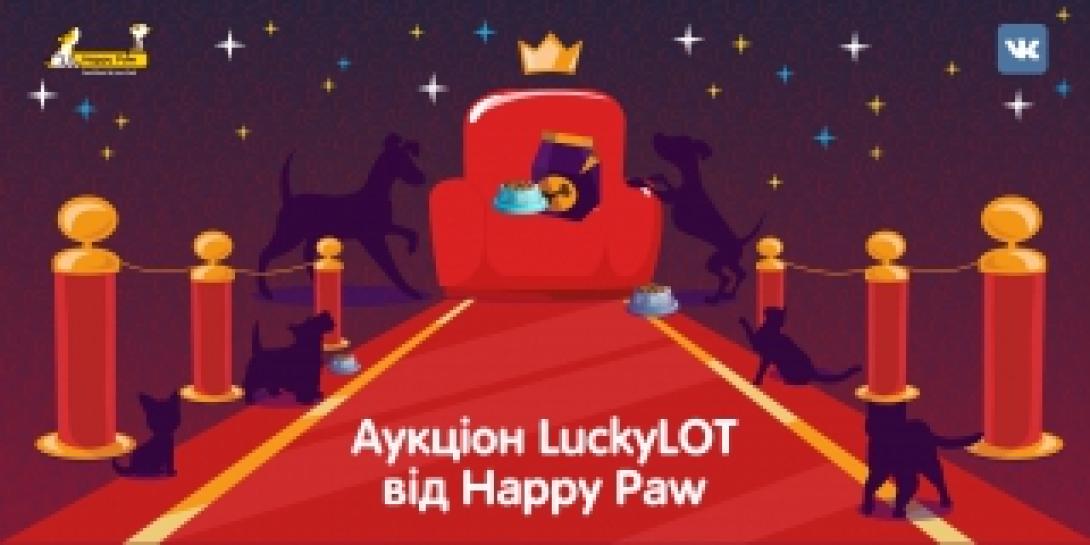 Online auction LuckyLOT.
It is actually easy to combine fun and good deeds. You just need some imagination! Therefore, we are pleased to inform you that on March 1 we launched online charity auction called "LuckyLOT".
Online auction "LuckyLOT" it`s not just a chance to visit cool spring concerts of your favourite artists - it is also an opportunity to feed pets! Tickets to various events, which were provided to our Foundation by famous Ukrainian stars, are the auction lots. Money from their sale we will use to buy food for animals in the shelters!
To the auction have already joined: Studia Kvartal-95, Rapboy, Boombox, Druha Rika, DZIDZIO, Vivienne Mort, Malyshka, Vremya i Steklo, Kyiv Modern Ballet, Studio "Mamahohotala" and MONATIK.
Join us! It is a great opportunity to combine fun and charity)