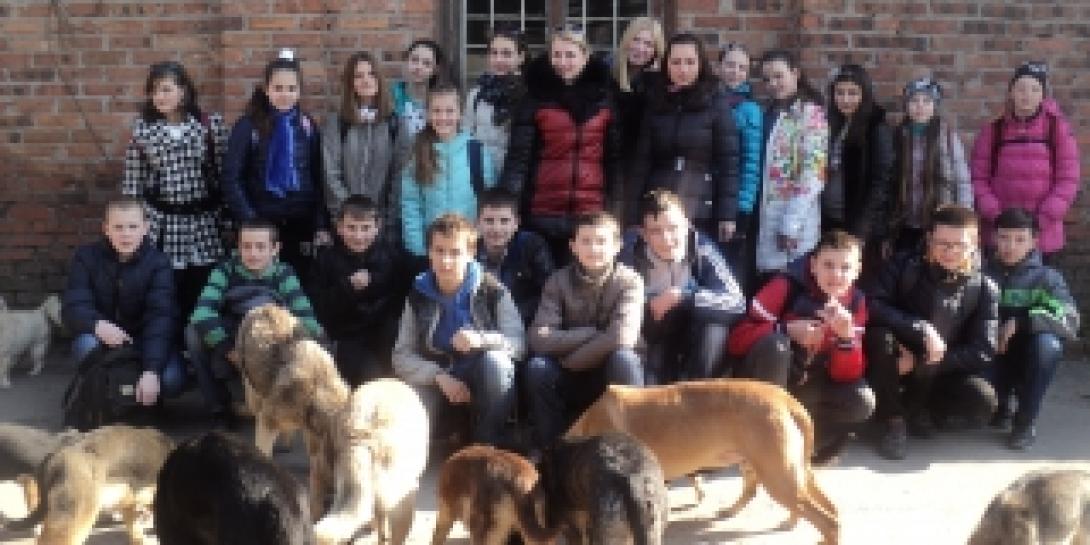 Zhytomyr pupils had an unusual lesson
It's common knowledge that theory without practice is useless. That's why we decided to conduct a lesson of humane treatment of animals for Zhytomyr pupils in the company of the pets. We used animal shelter "Ray" as a class and 15 dogs were our teachers.
Children were playing with pets, entertaining them with all kinds of delicacies and taking great photos.
.