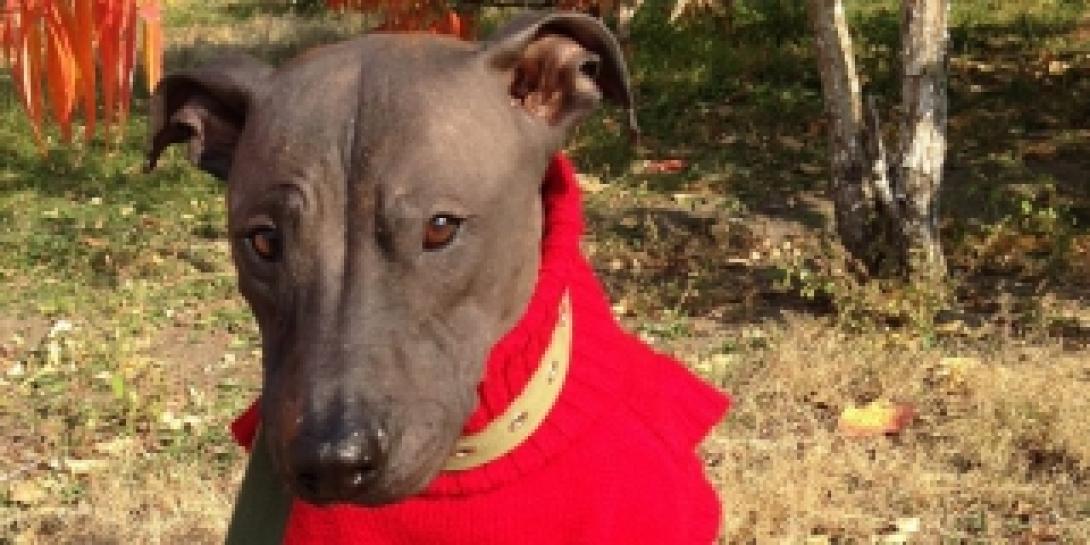 One more dog foud a new family
Every dog should have a home. This is the main principle of our work, which helped us to find the families for more than 680 dogs from 19 shelters.
One of these lucky dogs was Rina. She was found on the street by volunteers. The dog had changed two families before Happy Paw sent her to the shelter "Matilda". Rina was absolutely bald and for a long time nobody wanted to take her. Nevertheless, her original appearance helped her to find a home.
Our lecturer Yulya always wanted to adopt a homeless dog. But she couldn't because of allergy. When Yulya heard about Rina, she realized that it was her only chance to get a pet. She came to the shelter immediately and brought the dog home.
Today Rina is a real star. All Yulya's neighbors know about the stylish dog which wear funny jackets and coats. Yulya says she's happy to have such a smart friend.
Use the chance to find a true friend and help homeless pet! Follow the link and pick the dog from our shelter.