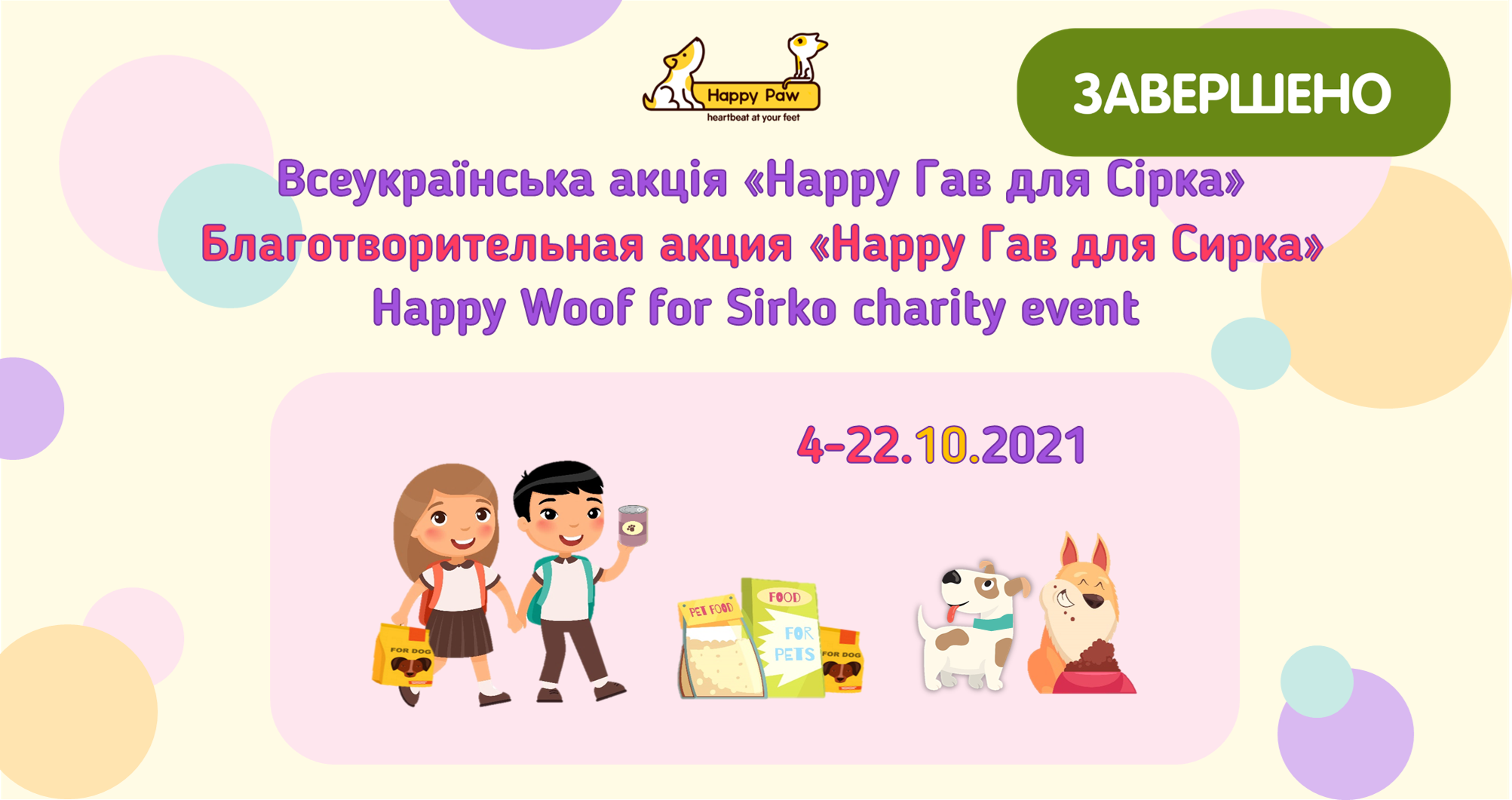 Every day, our little fluffy fellows in shelters need wholesome and nutritious food to be healthy and active. And we can all together help them with that. For 6 years now, Happy Paw Charity Foundation has been successfully holding this event on the territory of Ukraine. We offer your school to join the event and make it international!
The event is intended to collect food, grits, toys and medicines in an educational institution and transfer them to a local animal shelter or animal protection organization.
We recommend that you contact the shelter you want to help before the start of the campaign and clarify the current needs of the animals.
The event will last from October 4 to 22, 2021.
During the event, please make sure to take a few photos of children with food and/or transfer of the collected aid to the shelter. Please send us these photos together with the information about the results of the event (approximate amount of aid collected in kg) to: e-mail lecturer@happypaw.ua
At the end of the event, we will be sure to tell you about its results on our social networks and on the website and send your school an electronic diploma from the Foundation.
To download the information poster on the event, please click "Get in".