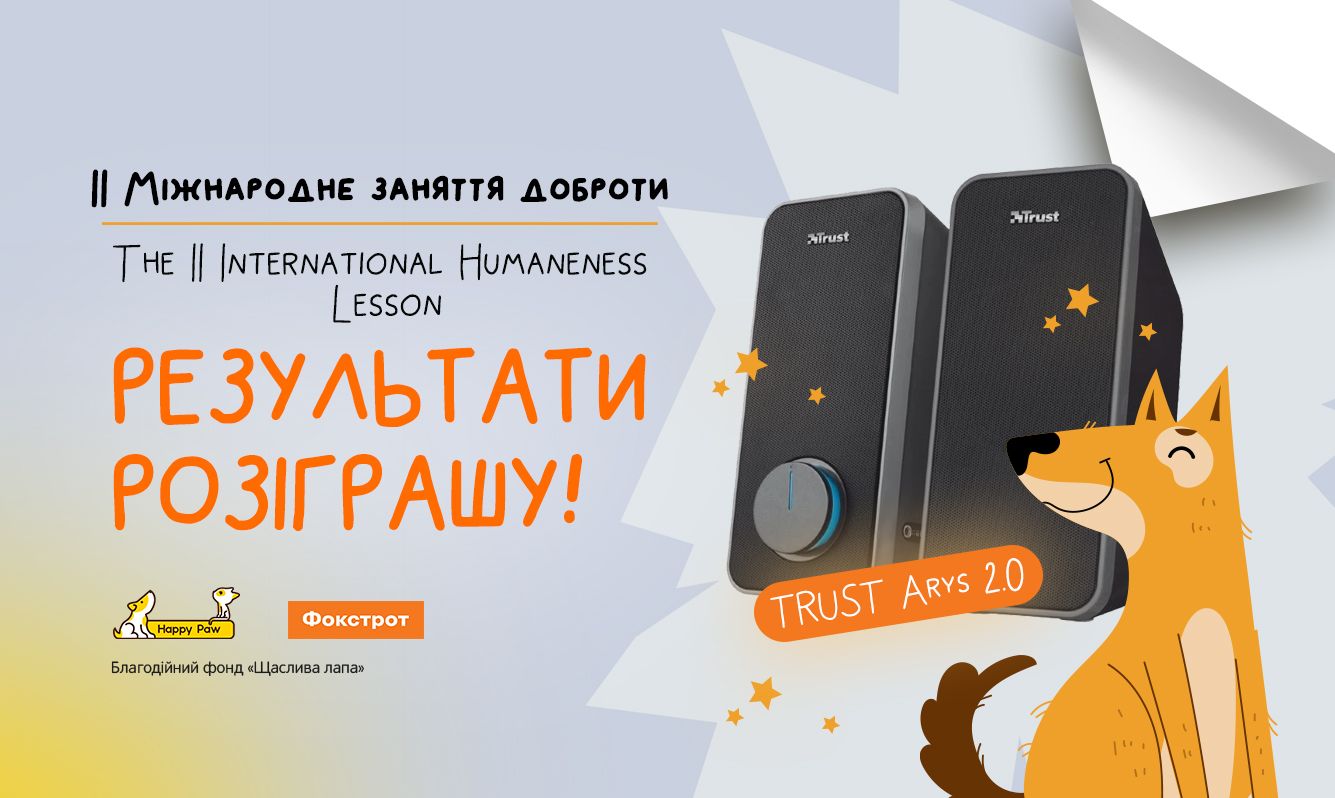 The gift found its recipients despite all the difficulties of the war!
Our Foundation hosted the II International Kindness Class on the humane treatment of animals from March 1–7, 2023, and 1,848 educational institutions from Ukraine participated. All academic institutions that followed with the event's rules were entered to win speakers from our partners Foxtrot.
Congratulations Хмельницький заклад дошкільної освіти №1"Капітошка" Хмельницької міської ради Хмельницької області!