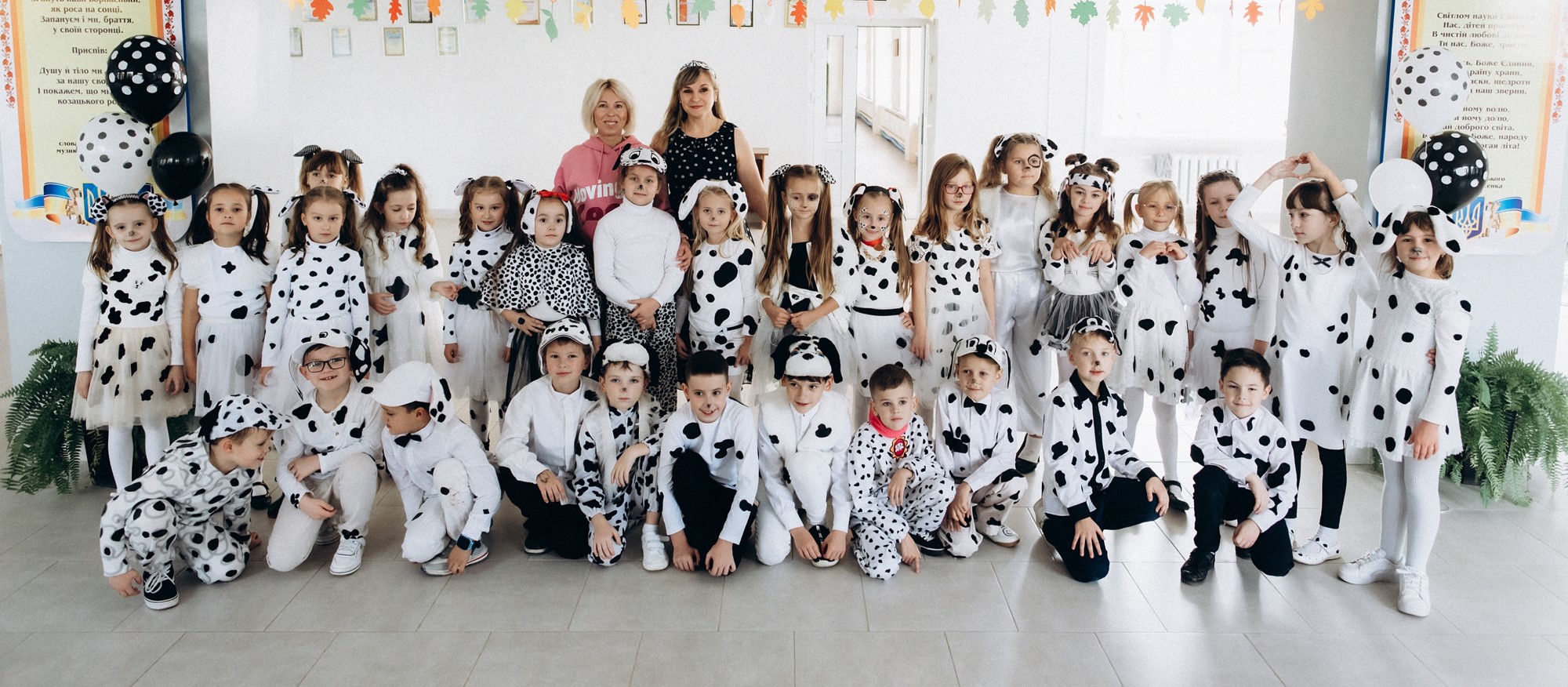 Kindness and Ukrainian hearts are stronger than war and cruelty. This was proved by the International Humaneness Lesson held by educational institutions despite air raids, shelling, occupation and absence of light.
As of September 1, 2,405 educational institutions in Ukraine have suffered from Russian armed aggression. Of those, 270 have been completely destroyed. However, Ukrainian teachers continue to teach and educate children, despite all the challenges of wartime. Since the beginning of the war, the animals who became hostages of human cruelty have suffered significantly. But the Ukrainians have once again proved that they differ from their savage neighbors and, despite everything, held the Humaneness Lesson.
In total, from October 3 to 7, 2027 educational institutions from all regions of Ukraine joined the III International Humaneness Lesson dedicated to humane and responsible treatment of animals.
As many as 15,078 lessons were dedicated to our four-legged friends. And this number is impressive because each lesson was filled with the teacher's and children's concern for the fate of animals, discussion of the realities of today's four-legged animals, and concrete steps to help animals in the streets and in shelters.
From the emails we got from the teachers regarding the Lesson we have learned about: stories of dogs and cats rescued by schoolchildren; student initiatives aimed at collecting aid for shelters and volunteers (including from frontline areas); holding educational events in schools (interactive educational hours, quests, quizzes, trips to shelters, arranging photo exhibitions, etc.); "adoption" of animals from shelters by students' families.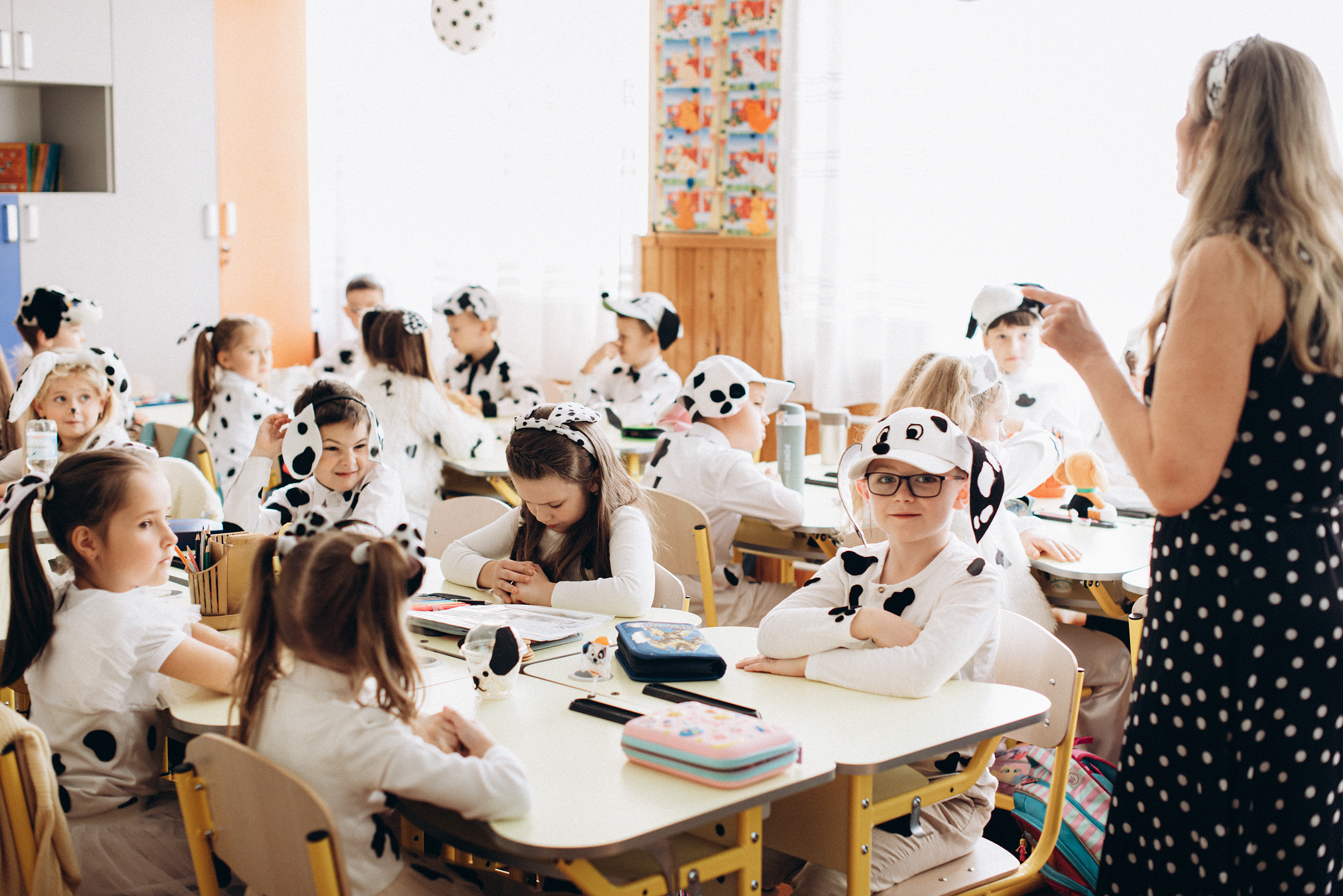 Nevertheless, the temporary Russian occupation did not prevent Ukrainian schools from participating in the Humaneness Lesson. Thus, educational institutions of Berdiansk, Lysychansk, Melitopol, Kherson and other cities and villages have traditionally participated in the event despite the danger from the occupying pseudo-power:

"Hello! Most of our students, unfortunately, live in the occupation now. Our Happy Paw School managed to start the educational process from the first of September thanks to the fact that the teachers left. We hold lessons for parallel because those children living in the temporarily occupied territories are forced to go to the so-called "russian" school during the day. They also have problems with the Internet. But we do not give up, we believe in Victory. And this year, our students joined the Kindness Lesson. So many positive emotions, interesting stories, exchange of experiences!"
No matter what, we are happy that the Humaneness Lesson has once again united adult and young Ukrainians with a desire for humanity and kindness.
In Ukraine, the ІІІ International Humaneness Lesson was held in 1118 settlements:
·235 cities;
·141 towns;
·742 villages.
Teachers and students of another 10 countries supported us and held 94 Humaneness Lessons: Great Britain, Georgia, Latvia, Lithuania, Moldova, Romania, Serbia, Slovakia, Croatia and Montenegro.
We are deeply grateful to foreign teachers and schoolchildren for their participation and support. This is very important for all Ukrainians and their four-legged friends.
All participating schools will receive electronic certificates of participants in the III International Humaneness Lesson from our Foundation within a month.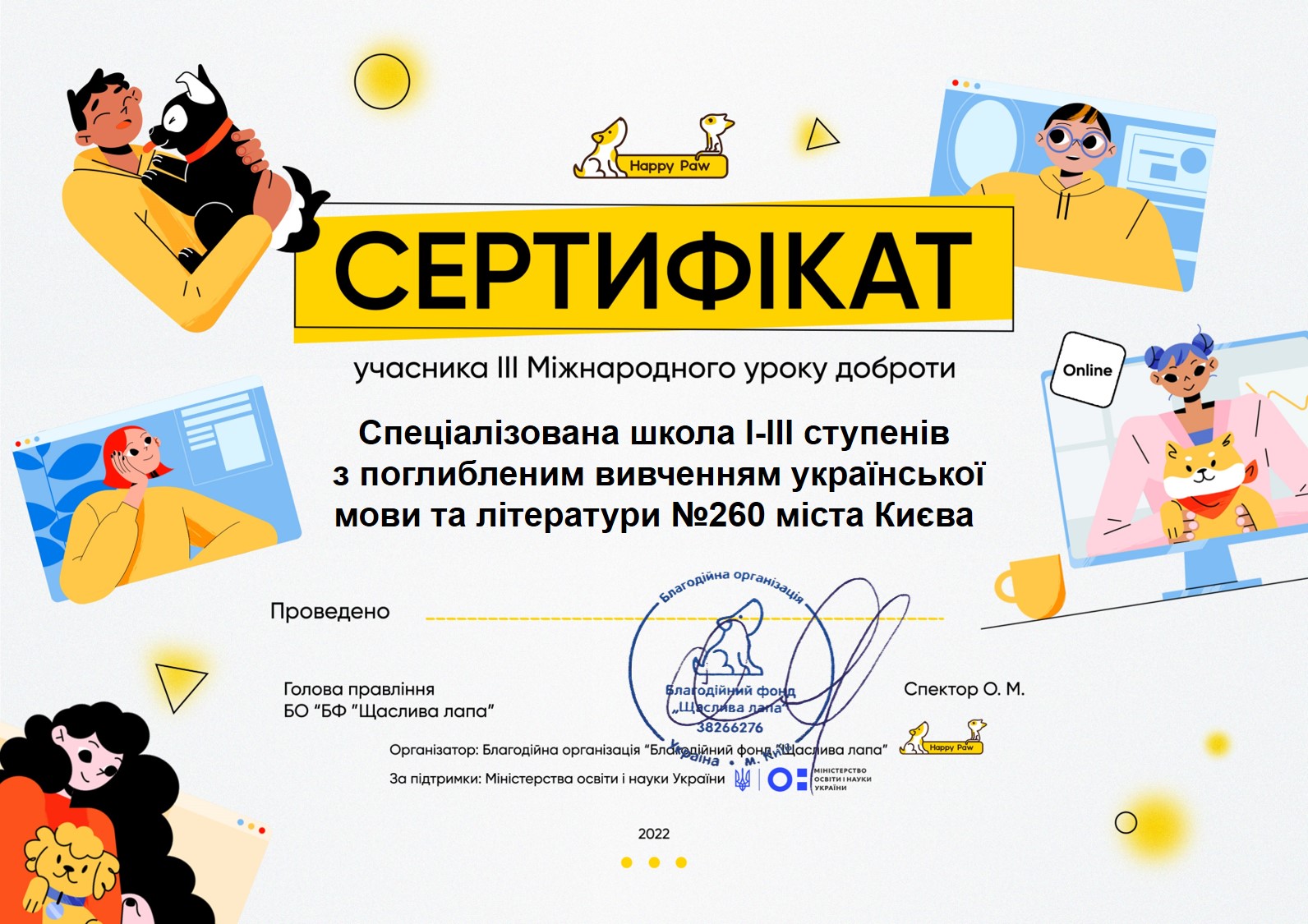 We are grateful to all the participants of the III International Humaneness Lesson for your activity, creativity, kind words and incredible photo reports and publications. We believe that thanks to our joint efforts and care a new generation of conscious and responsible Ukrainians is growing up. We are proud of you!
And finally, we would like to share with you at least a small part of the photo reports we received from our participants. You can see more photos and publications of educational institutions about the III International Humaneness Lesson on Facebook under the hashtags #урок_доброти2022 #happypaw
Foreign schools
Great Britain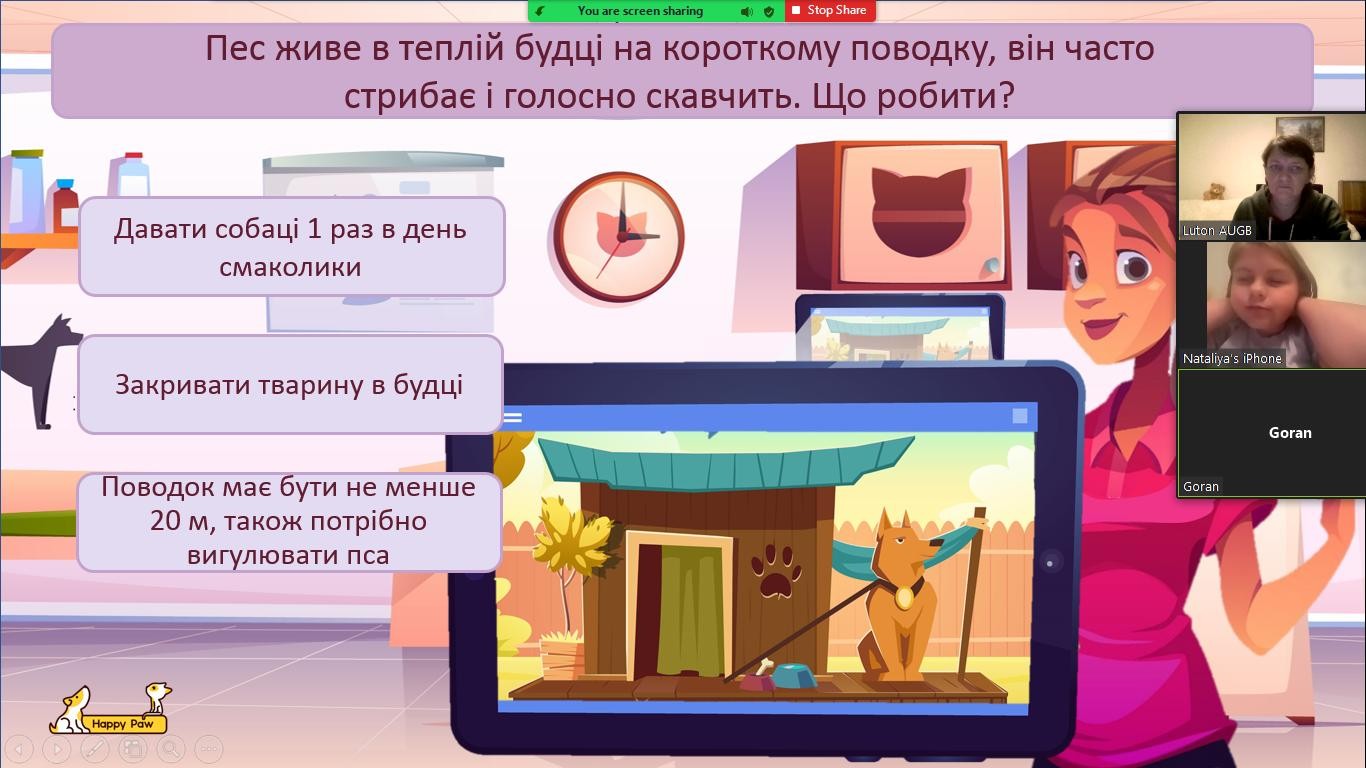 Georgia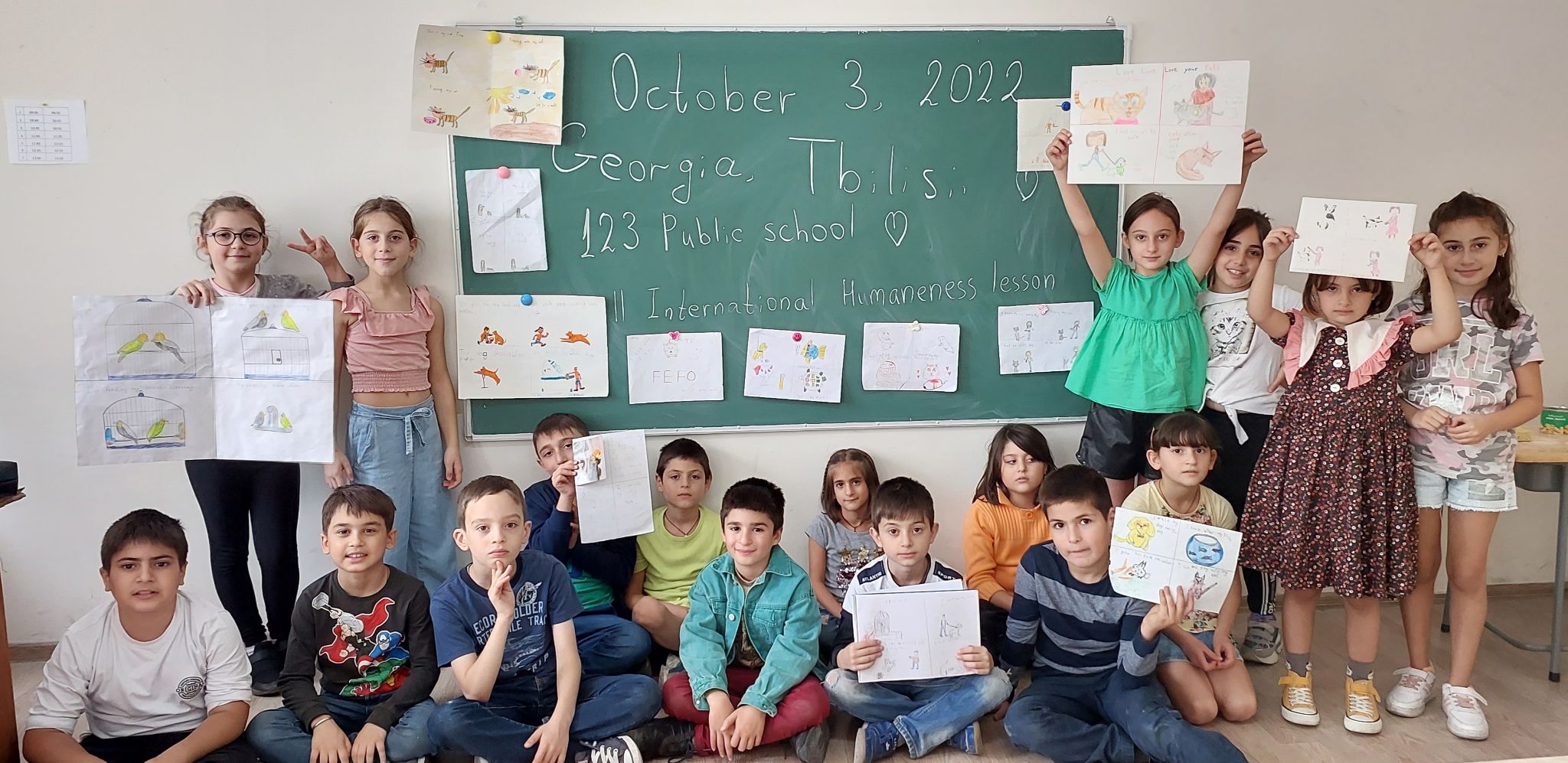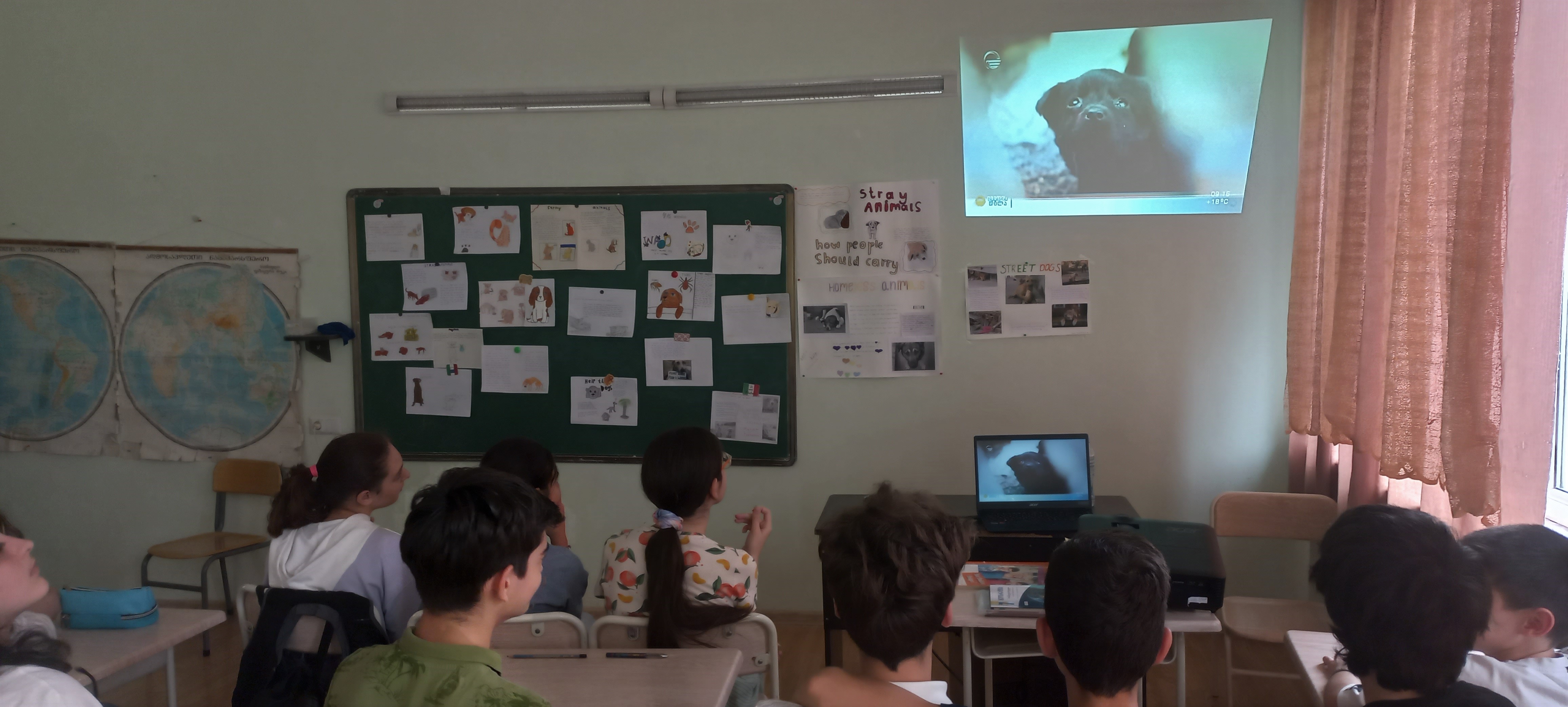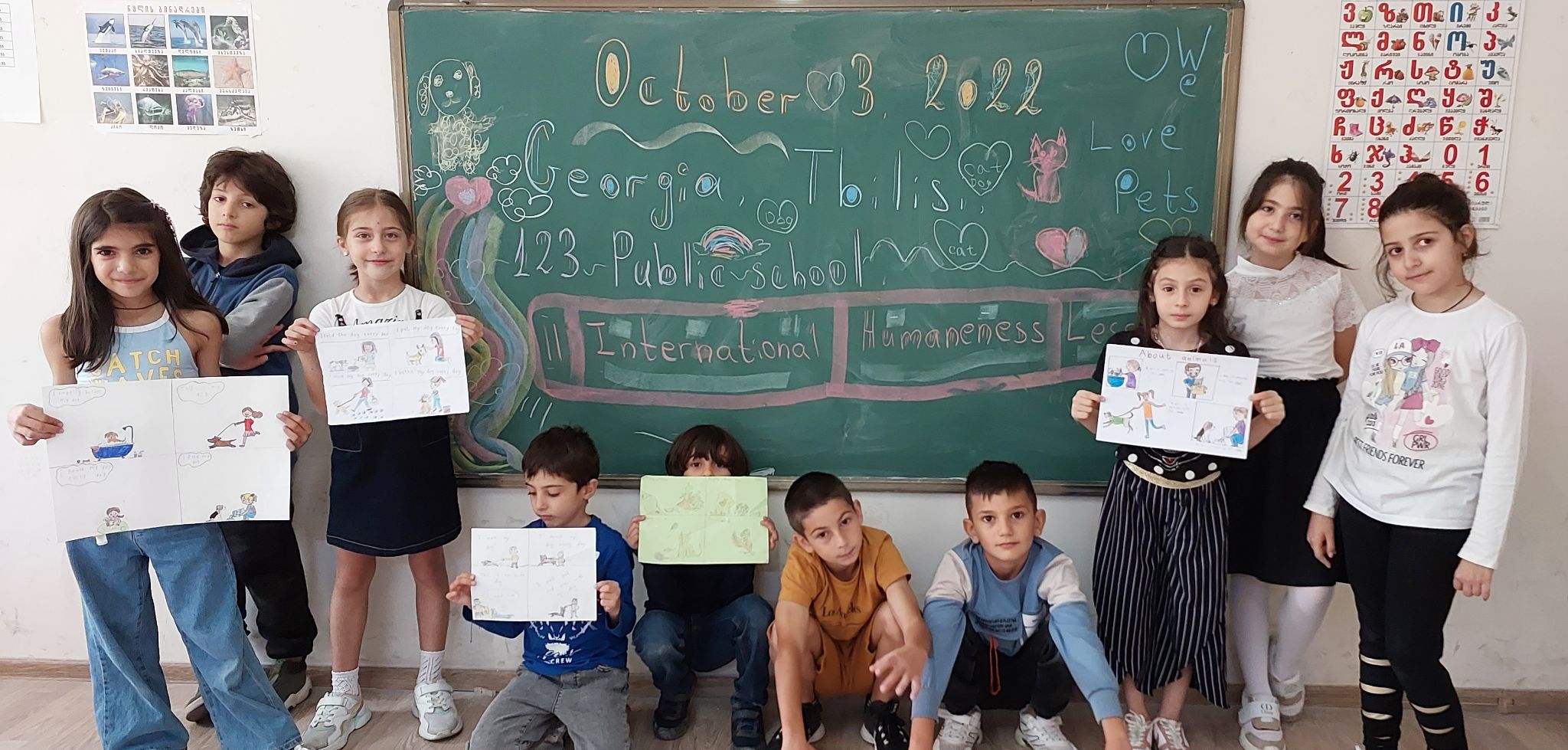 Republic of Latvia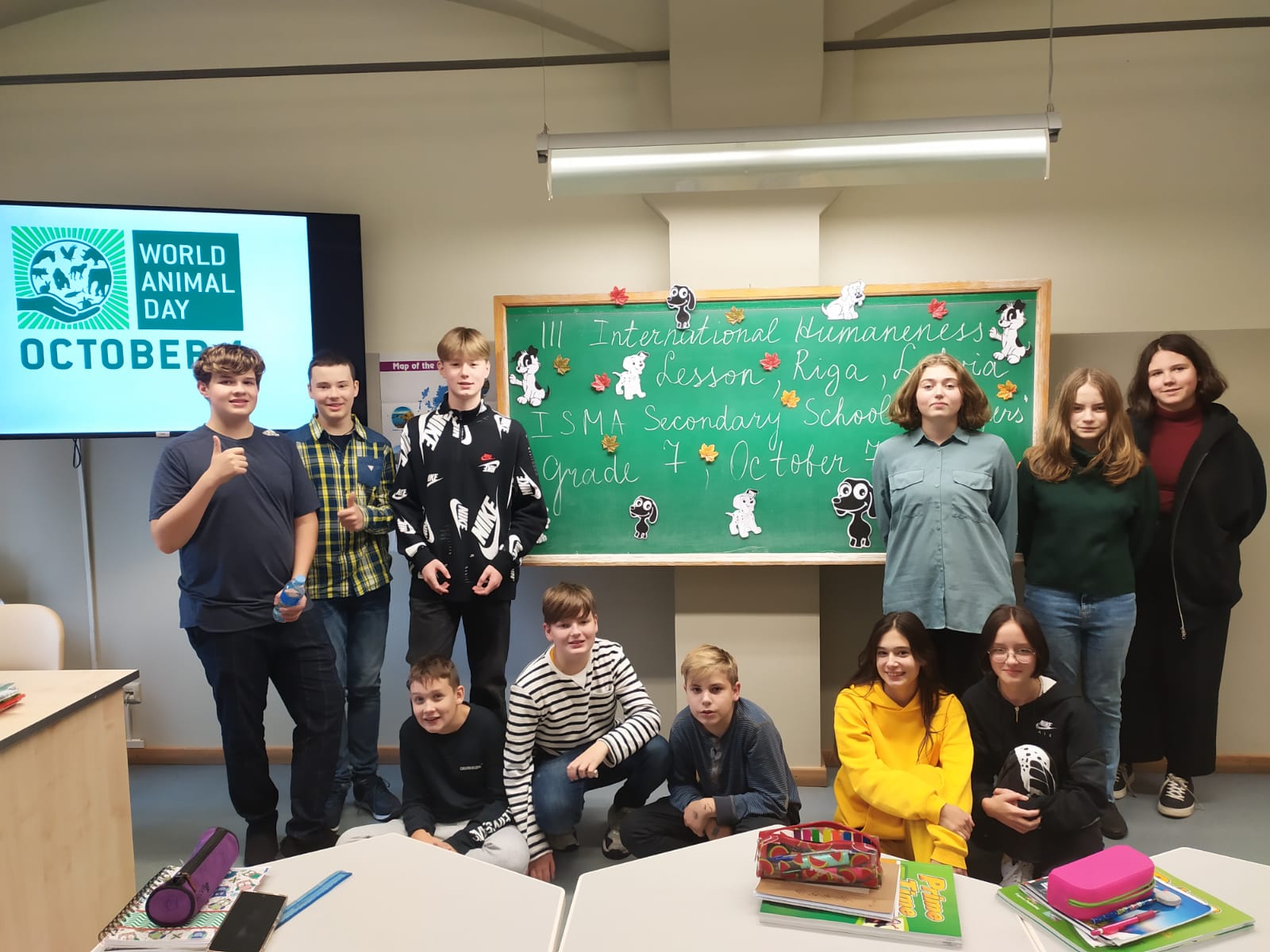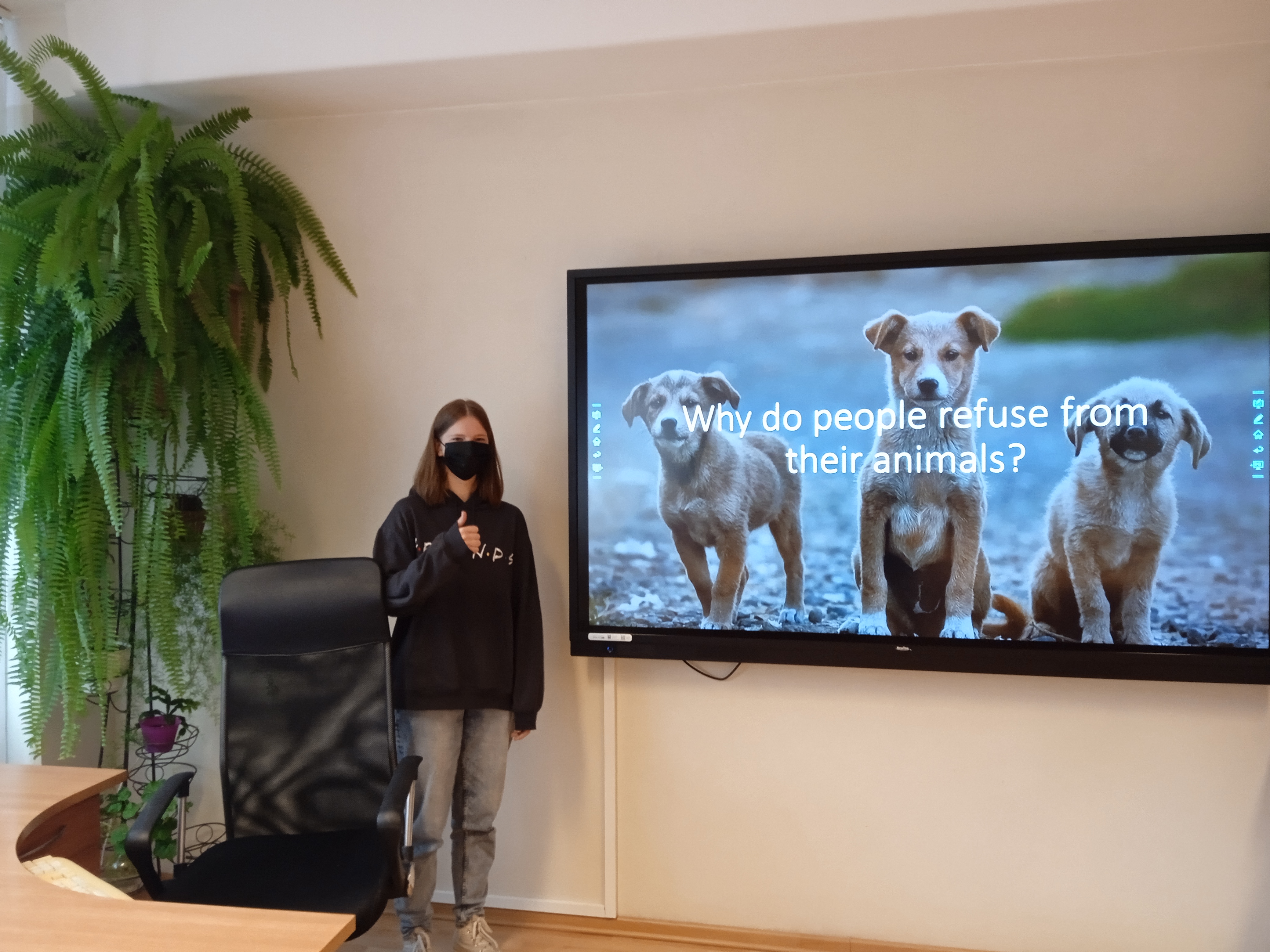 Republic of Lithuania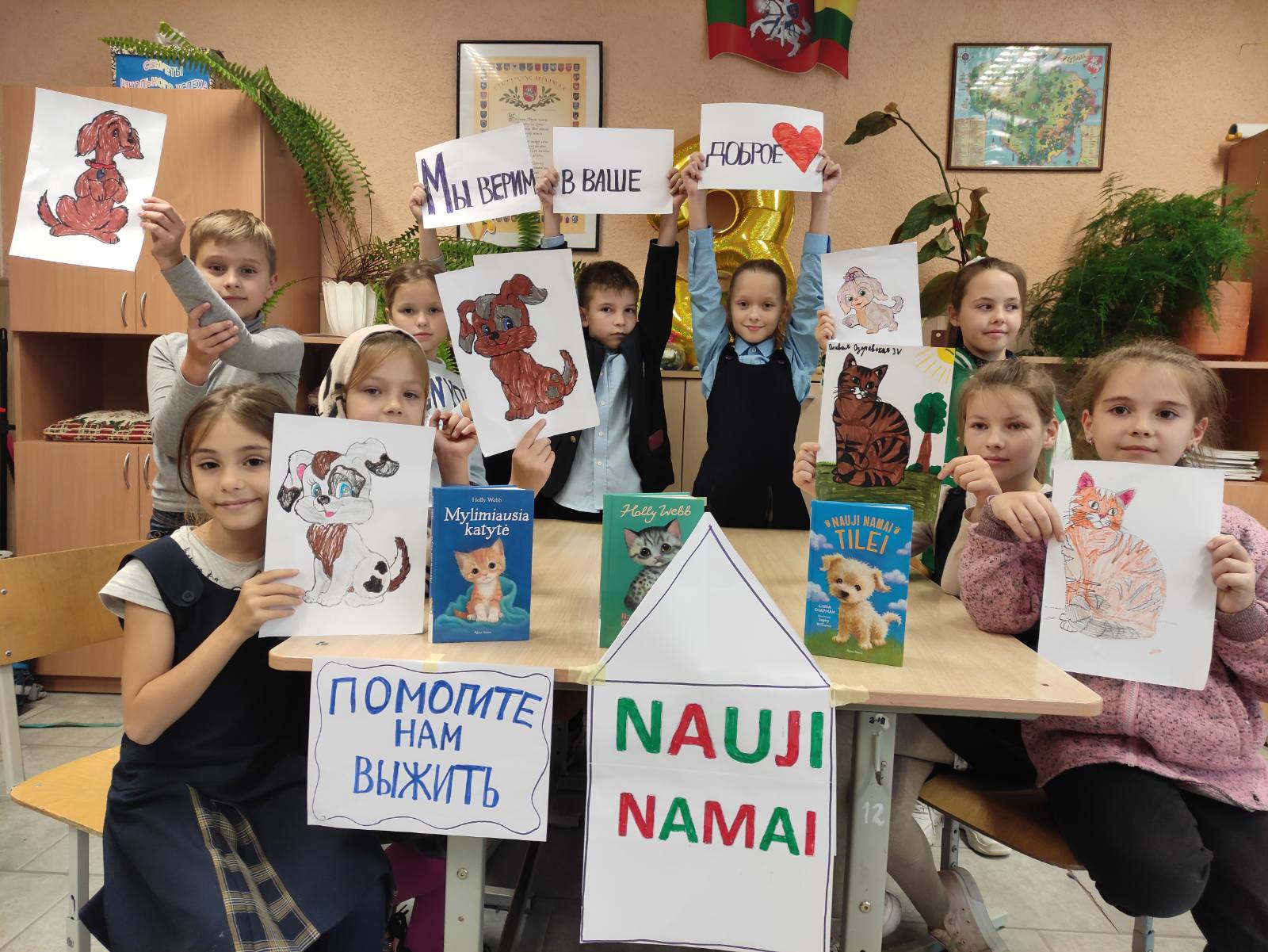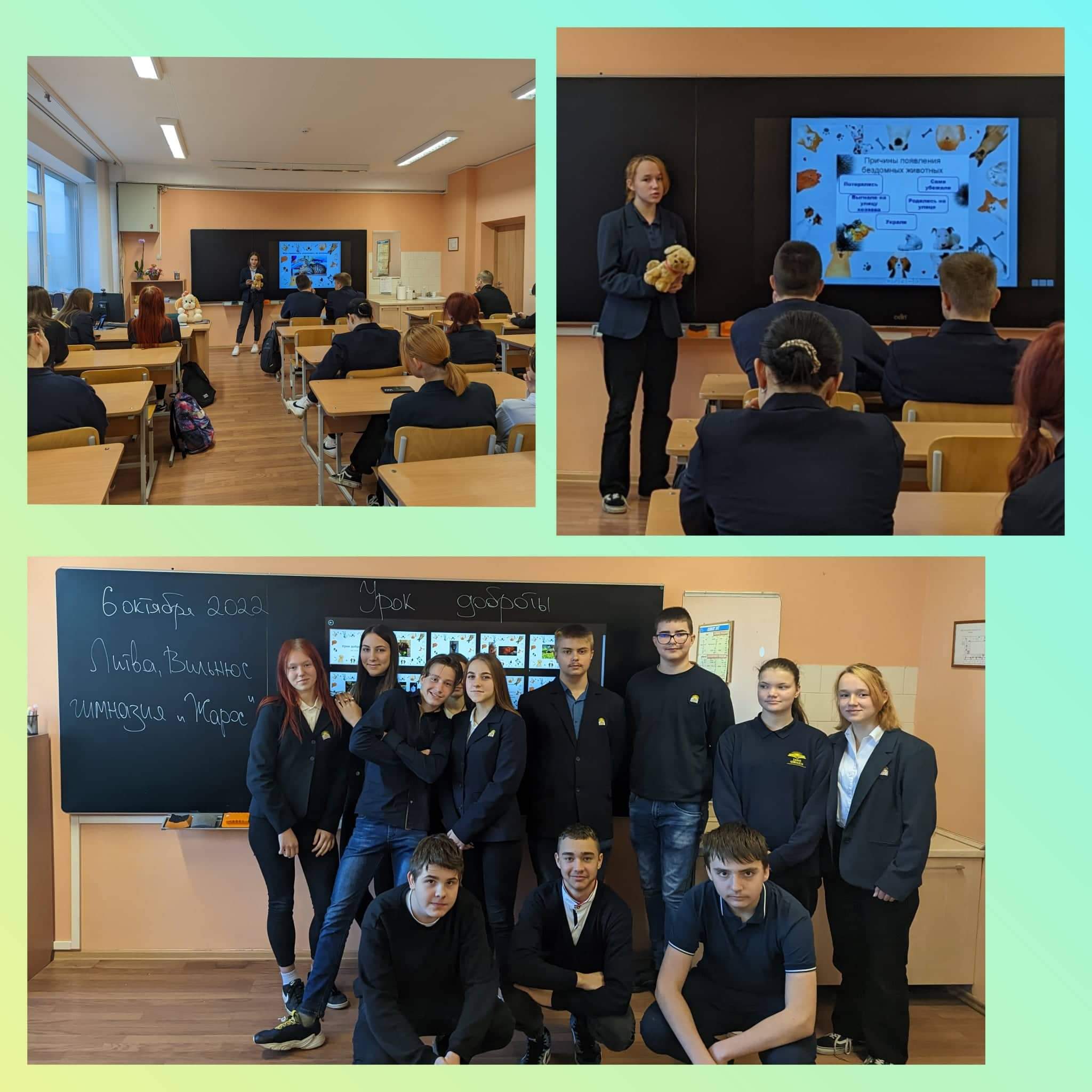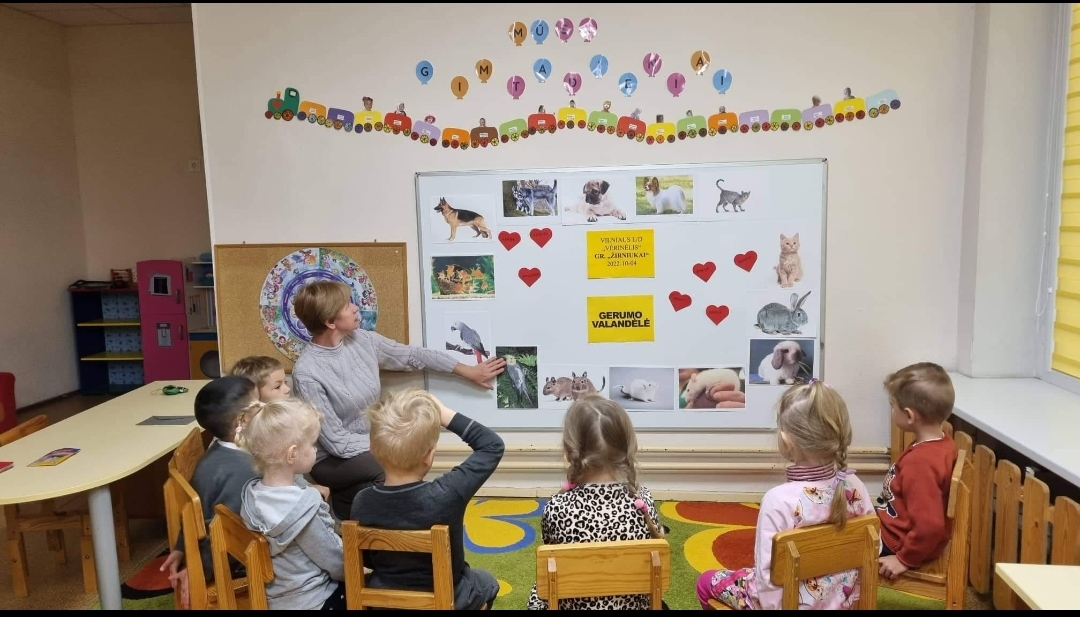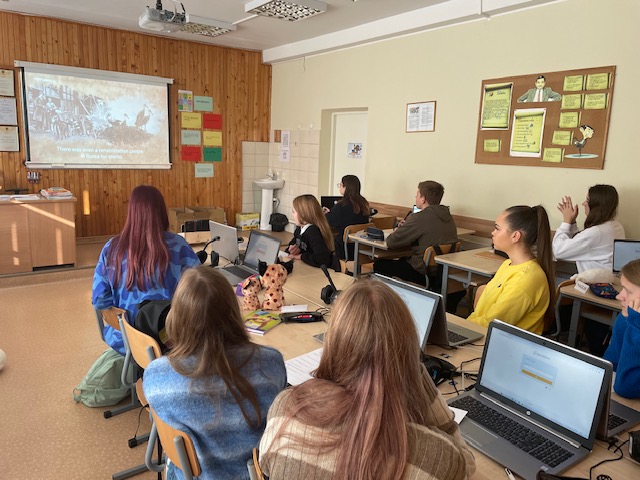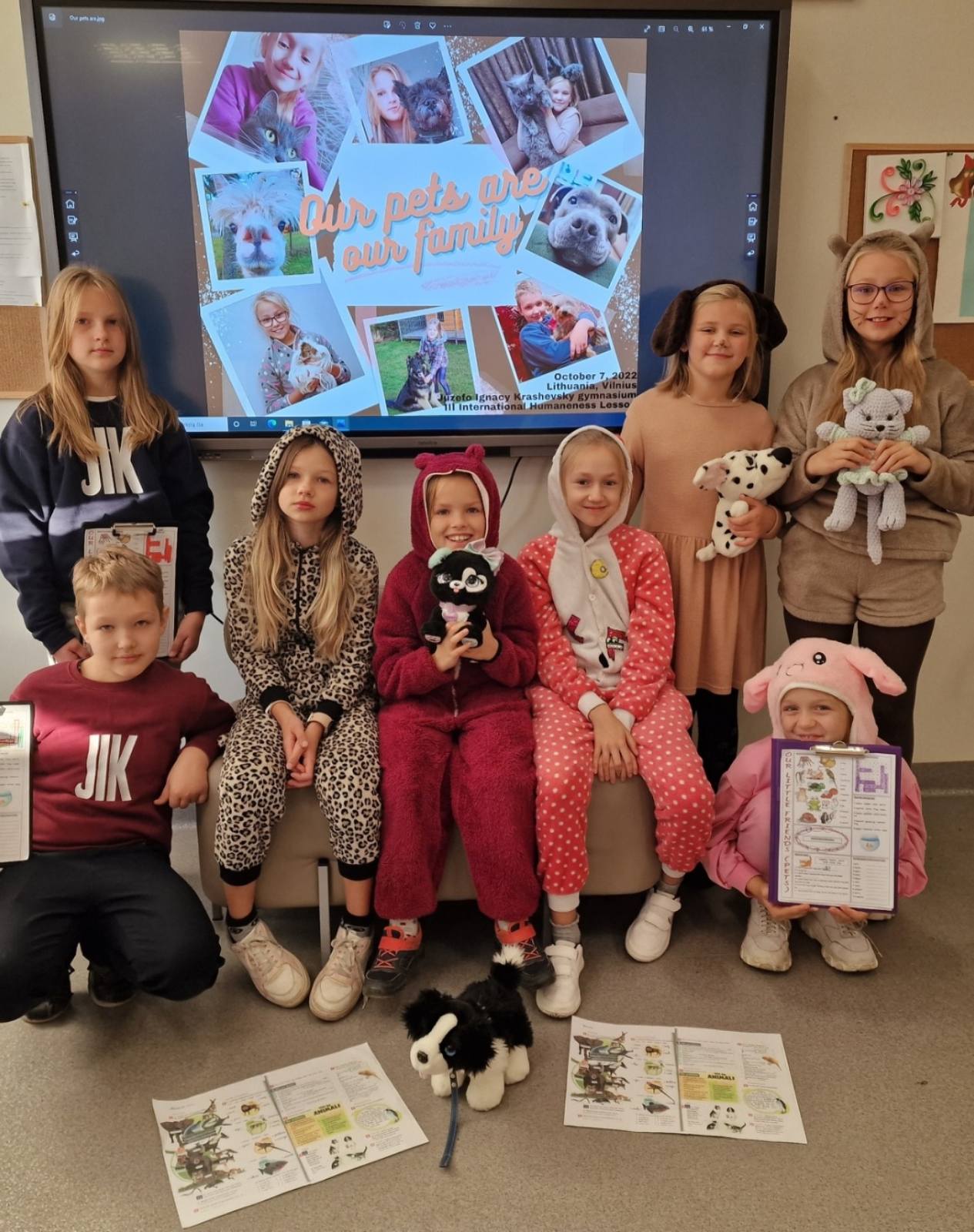 Republic of Moldova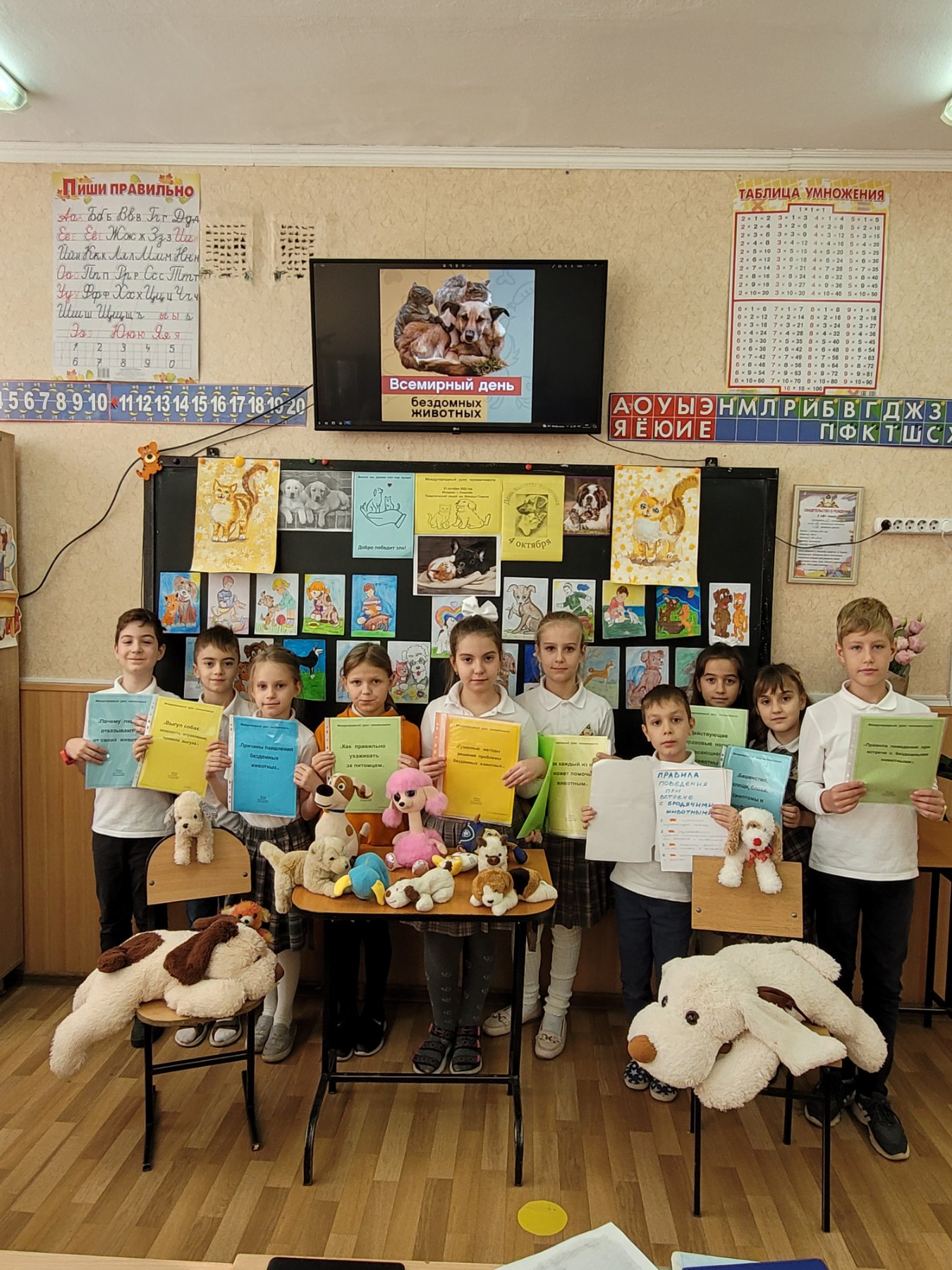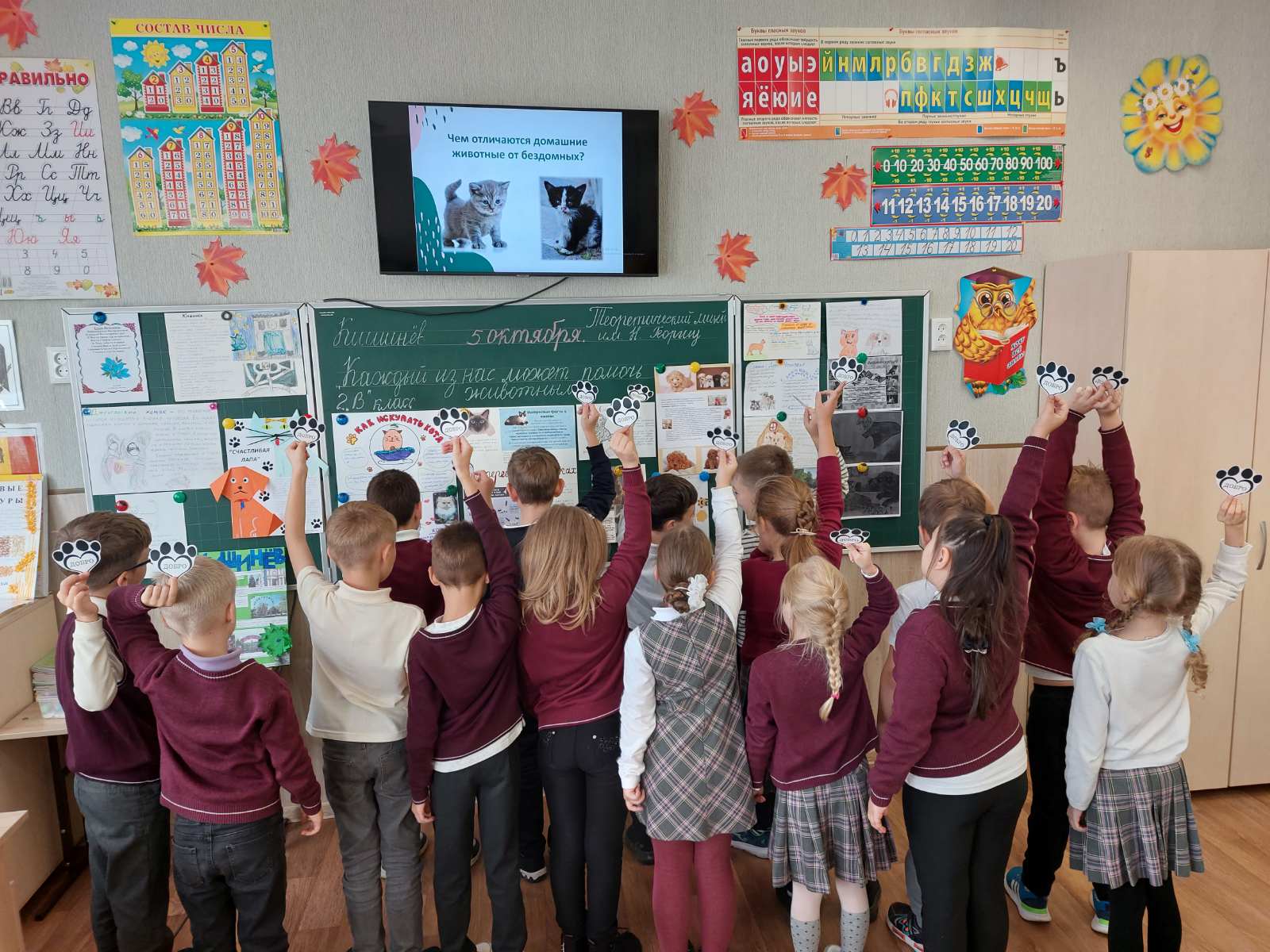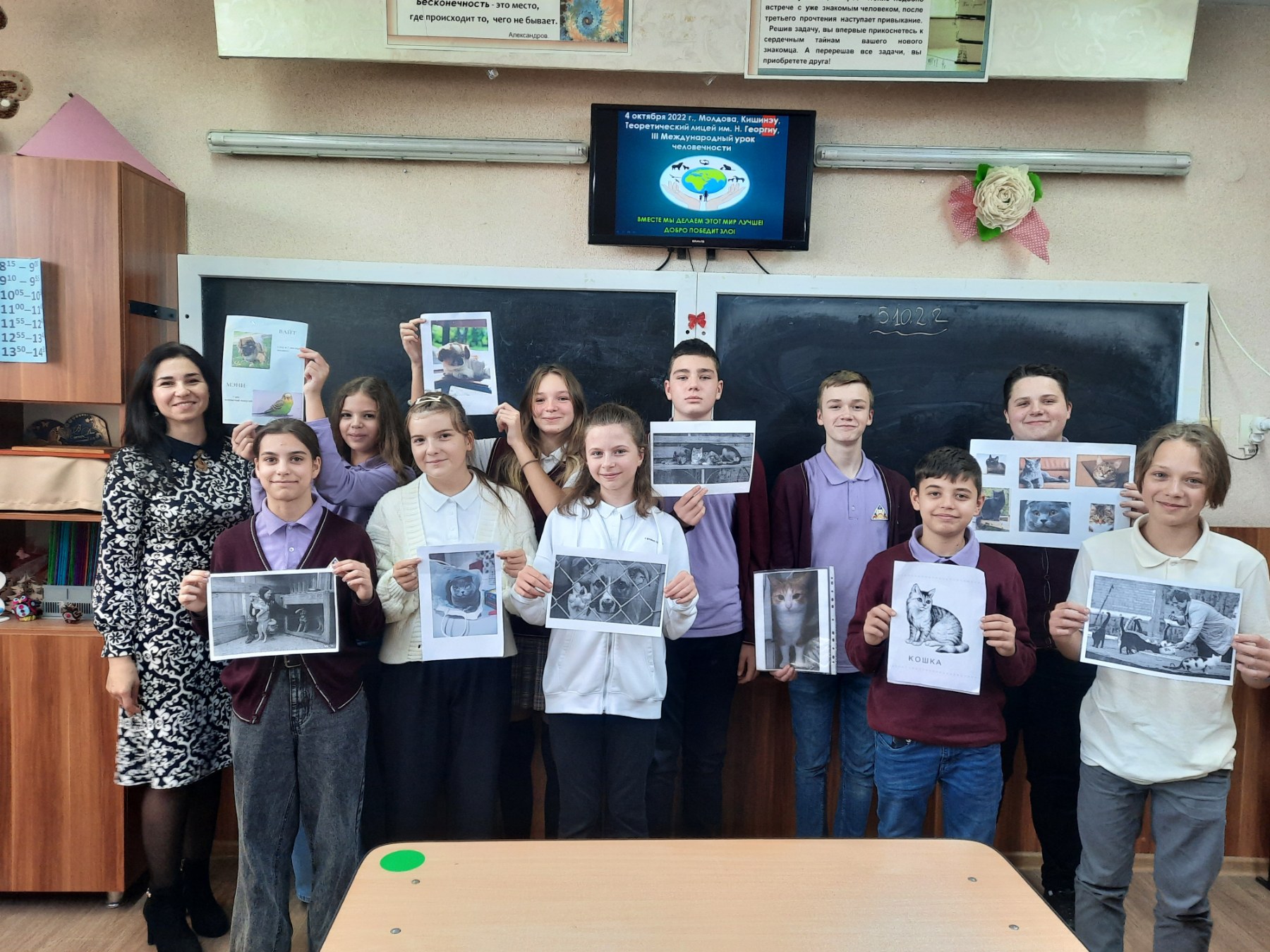 Romania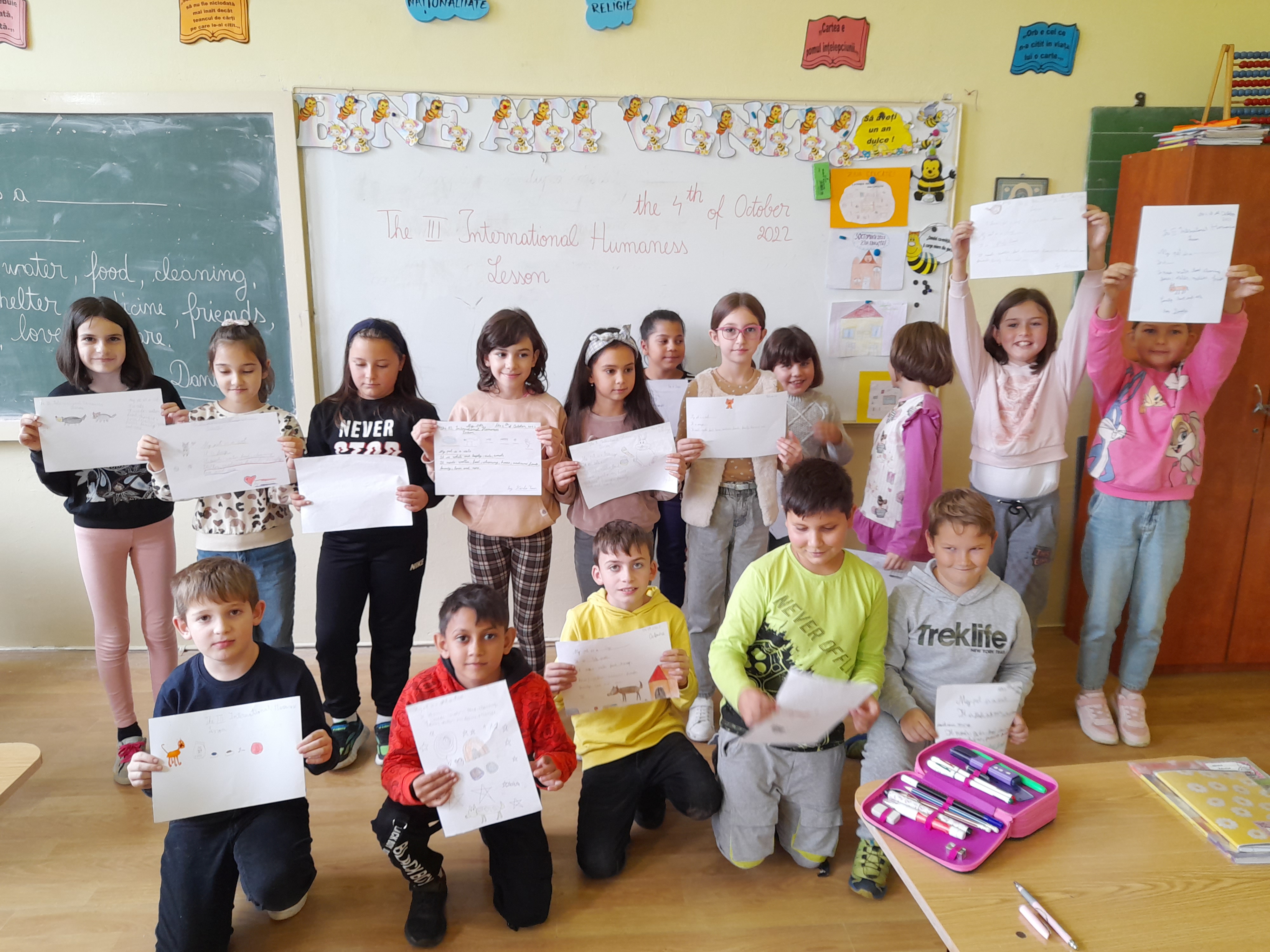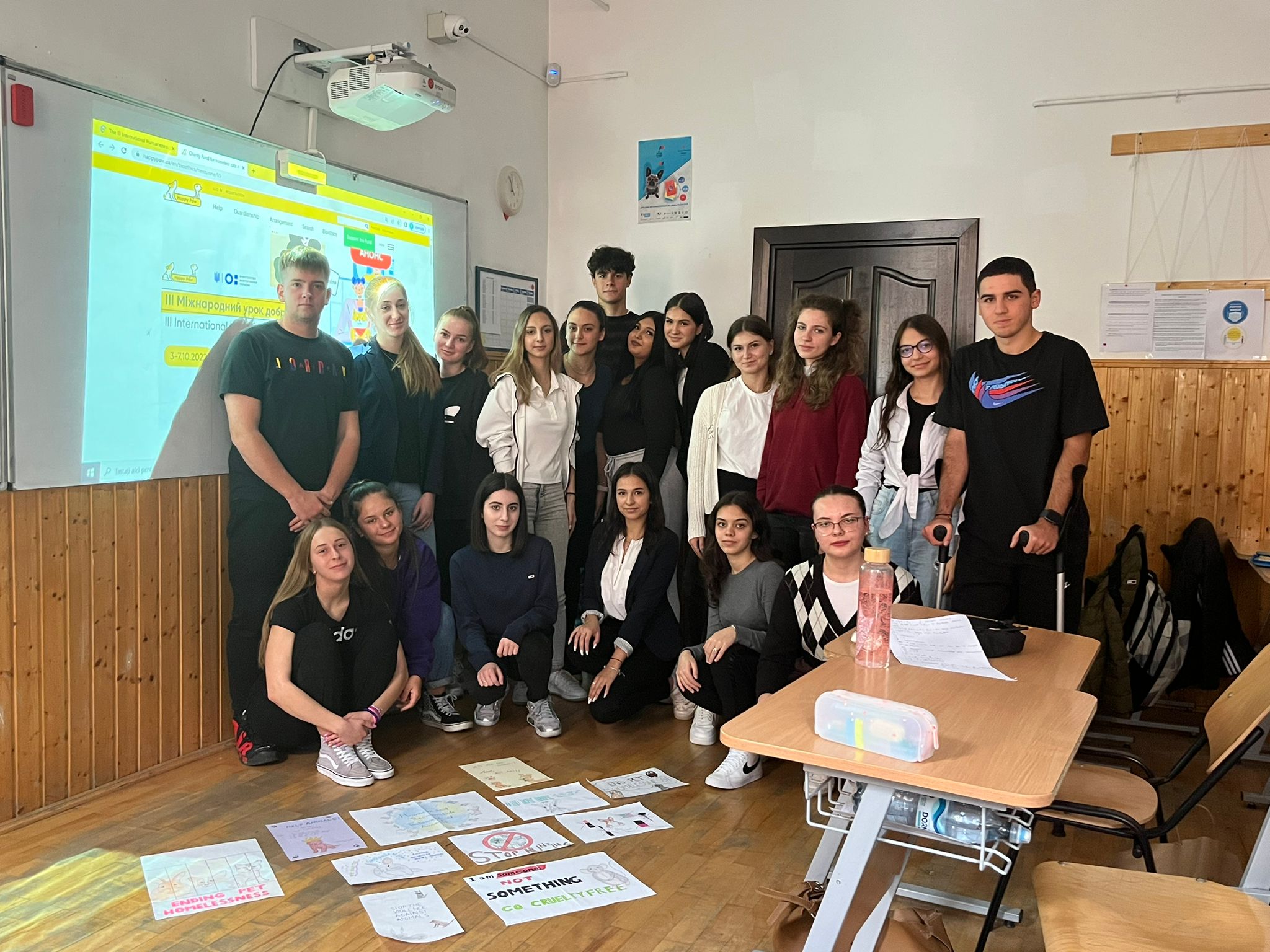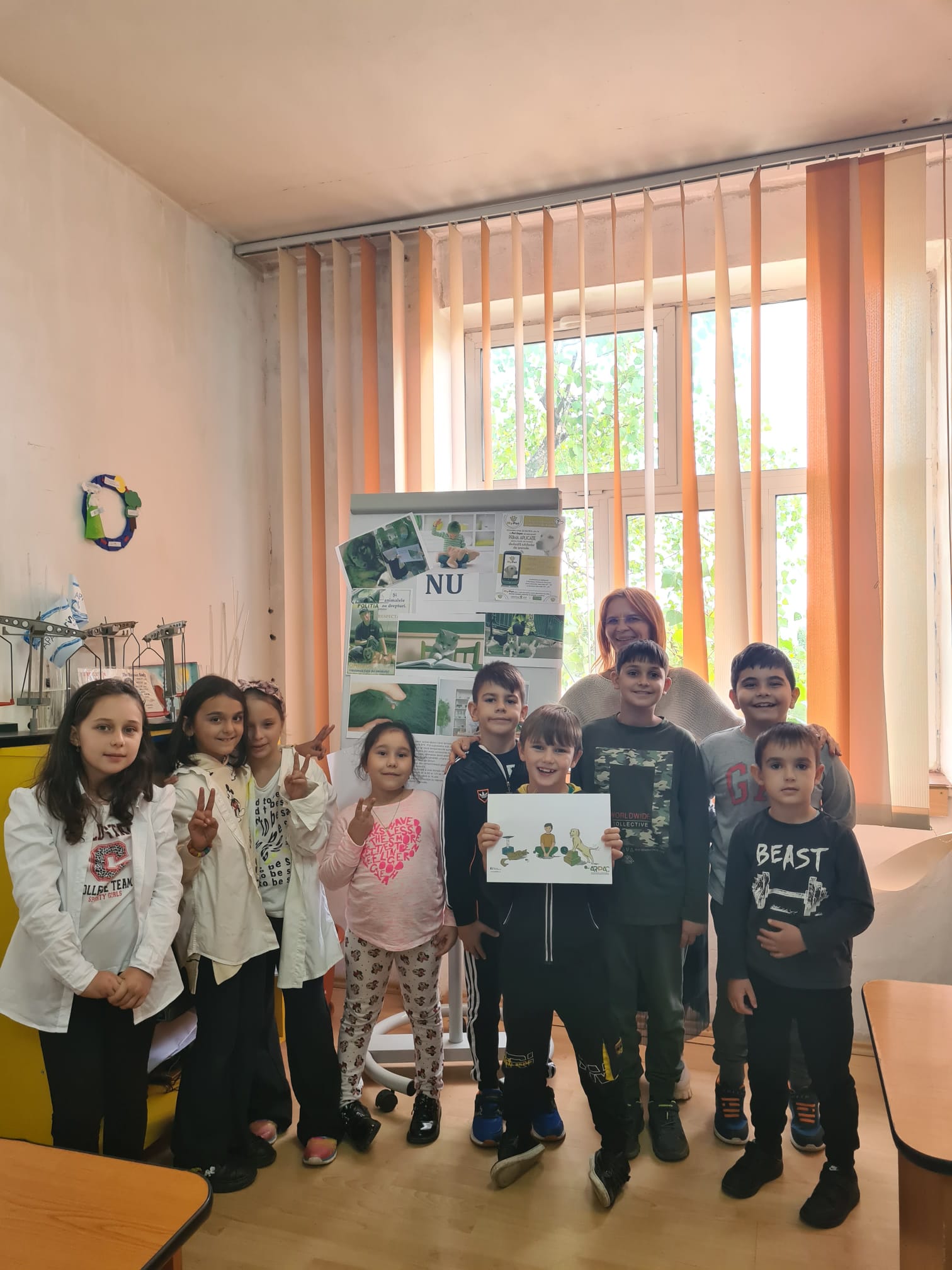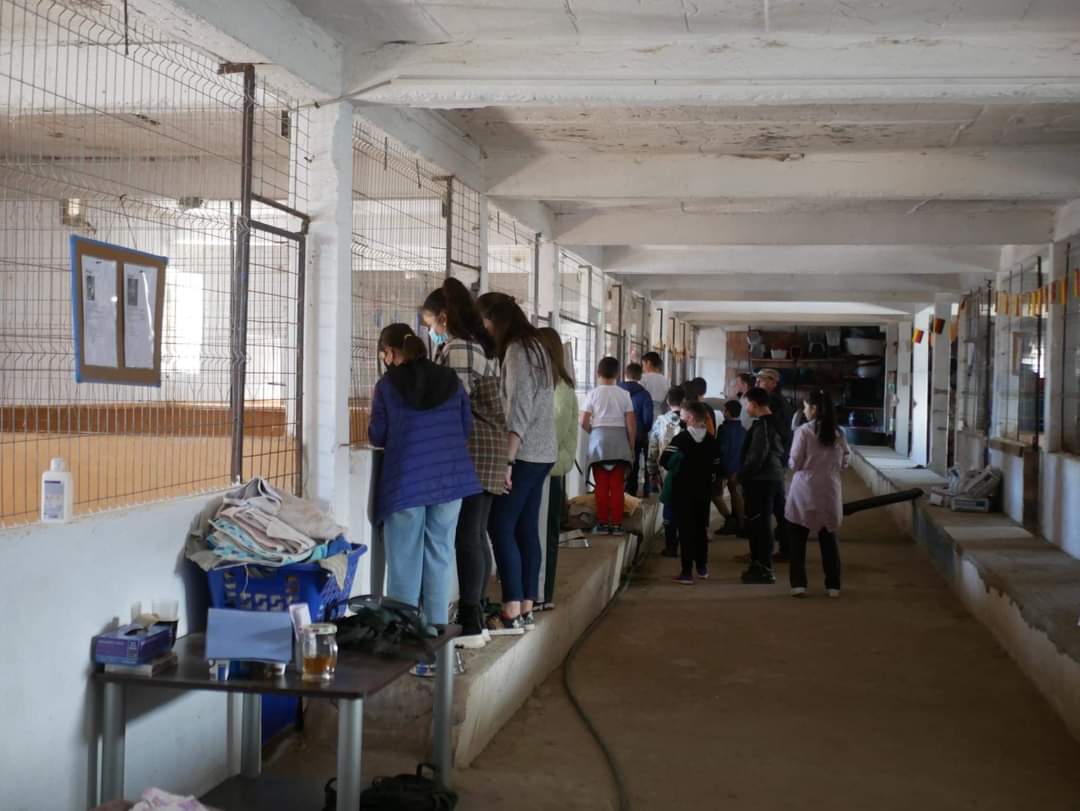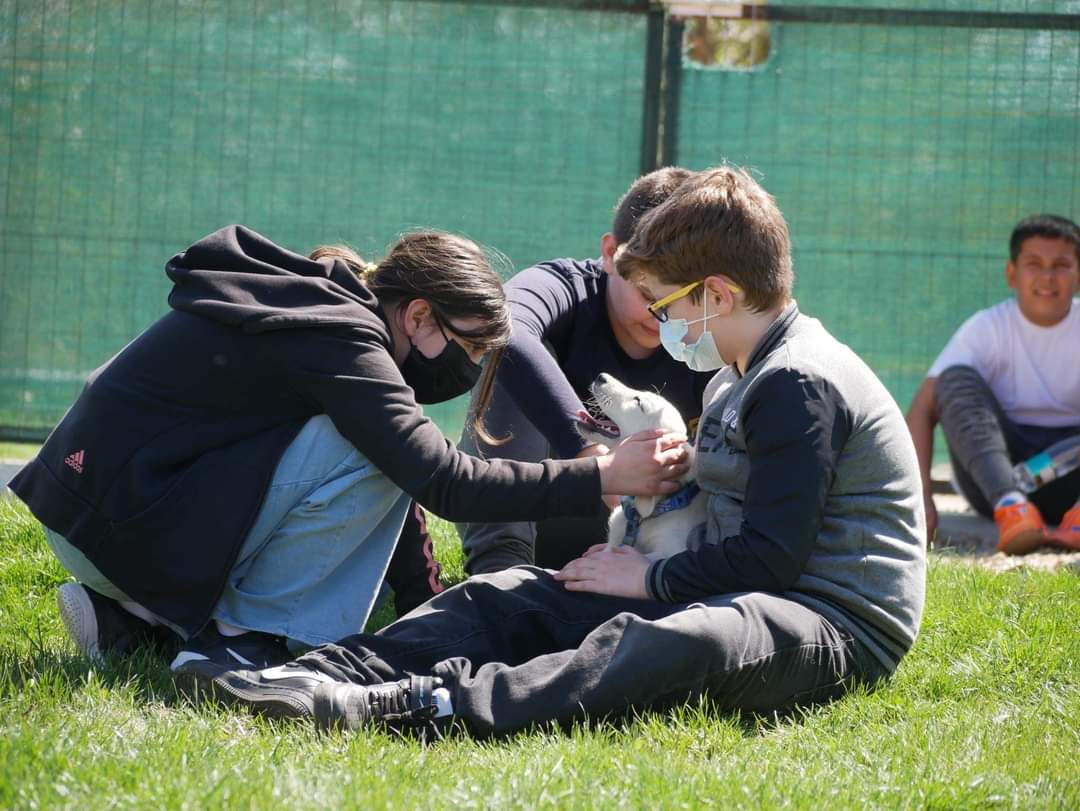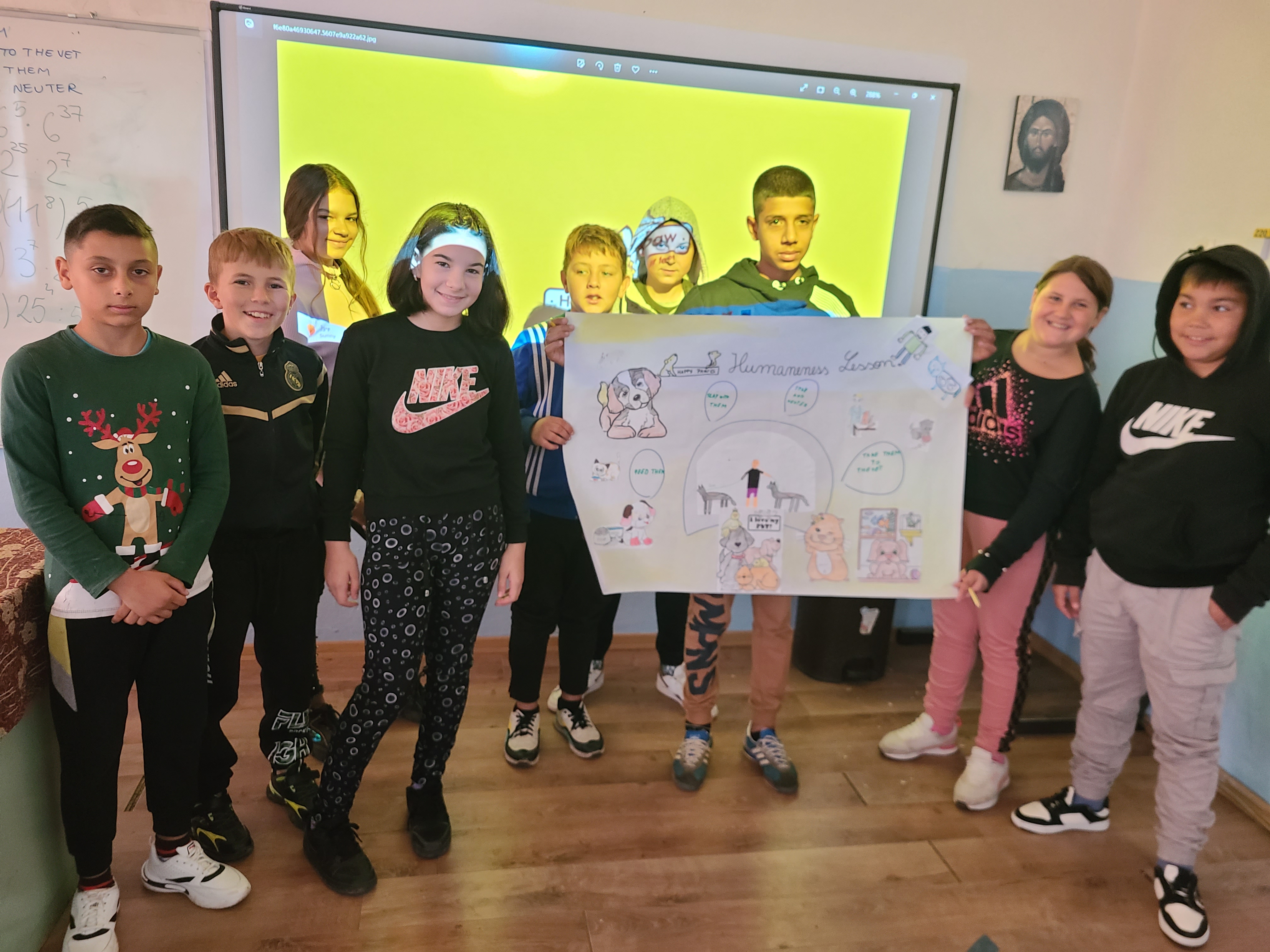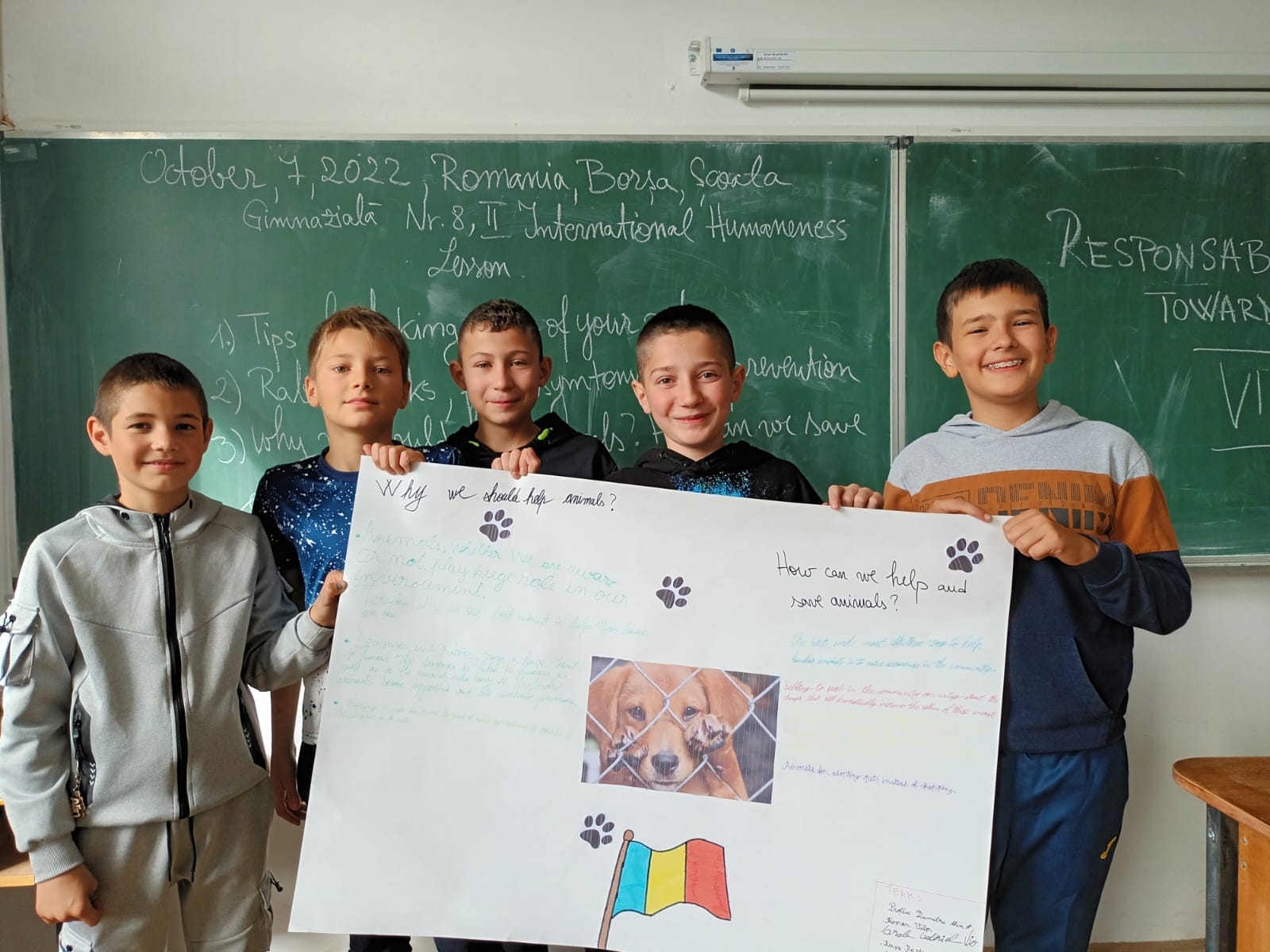 Republic of Serbia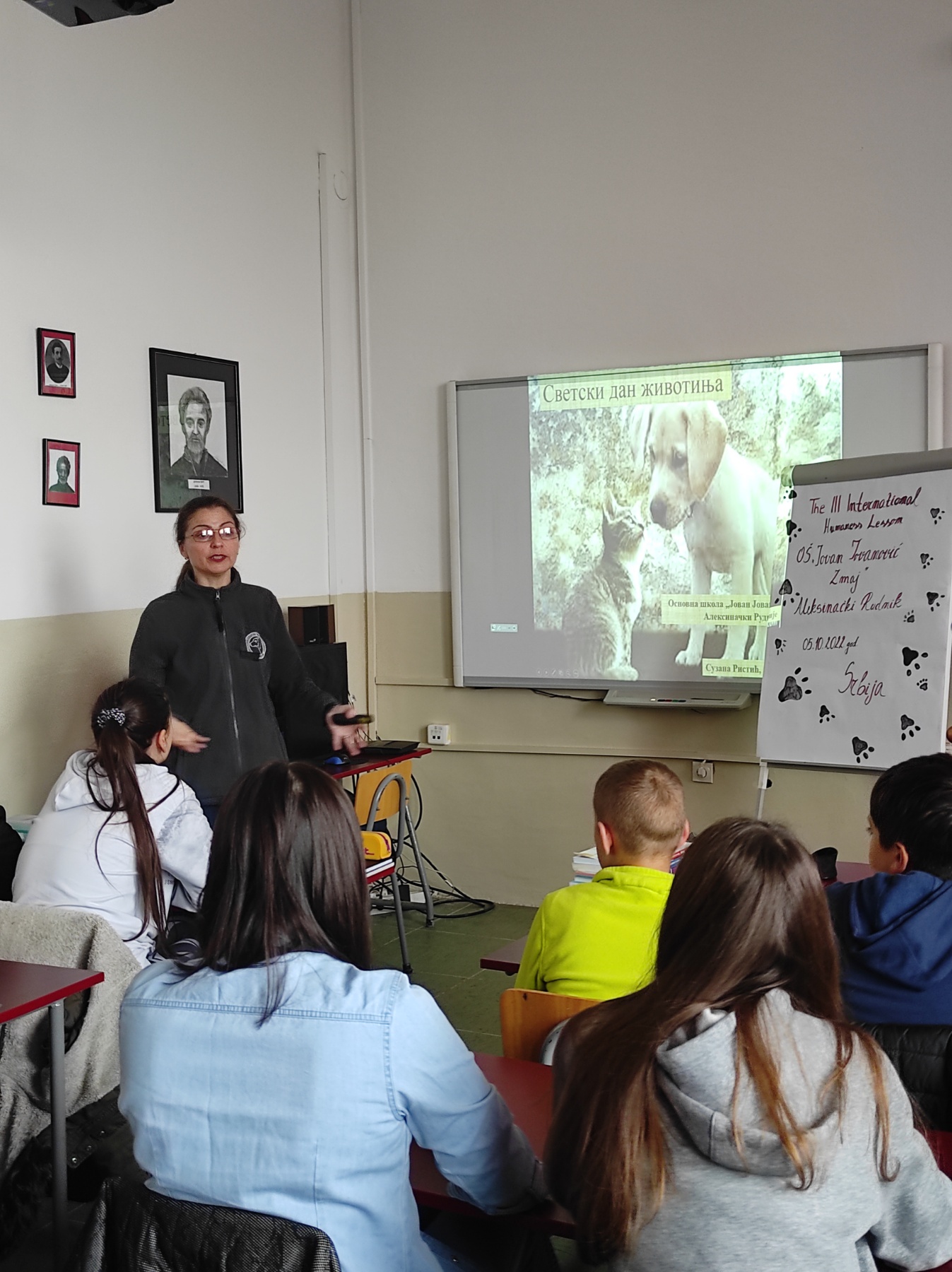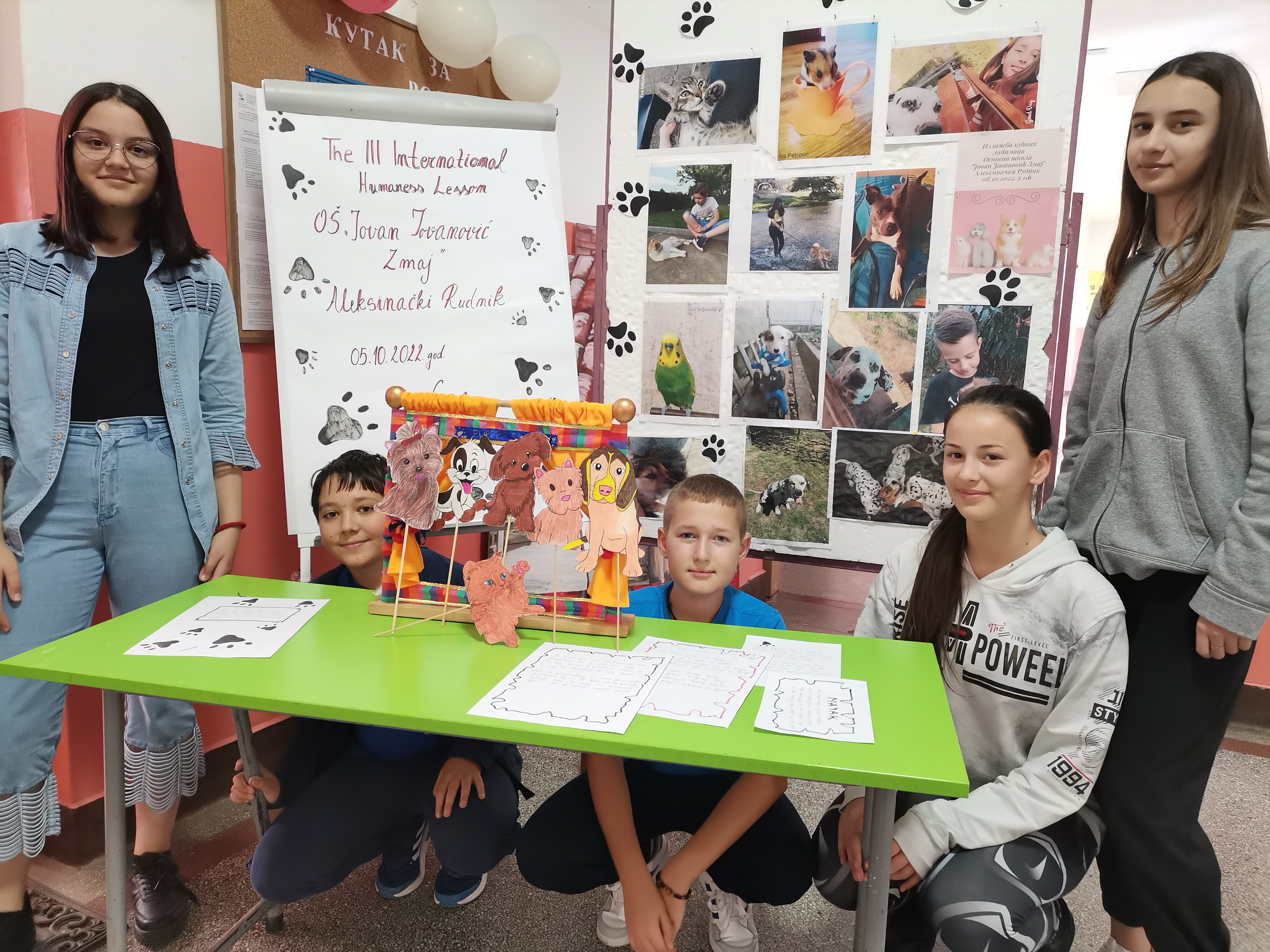 Slovak Republic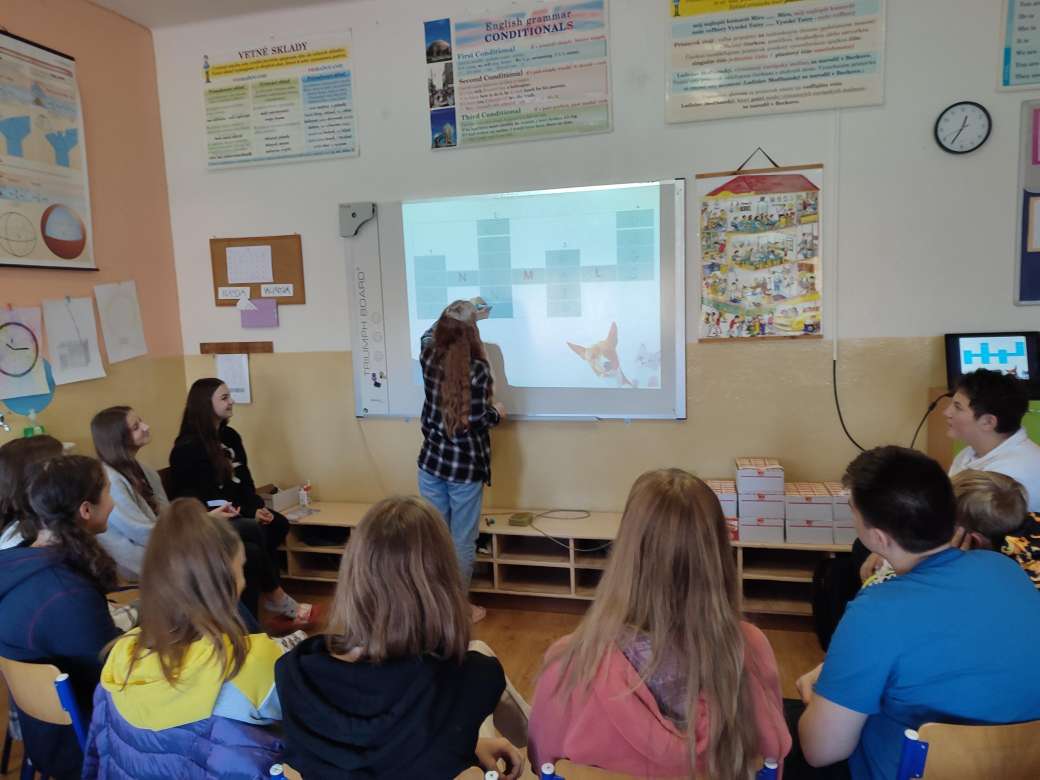 Republic of Croatia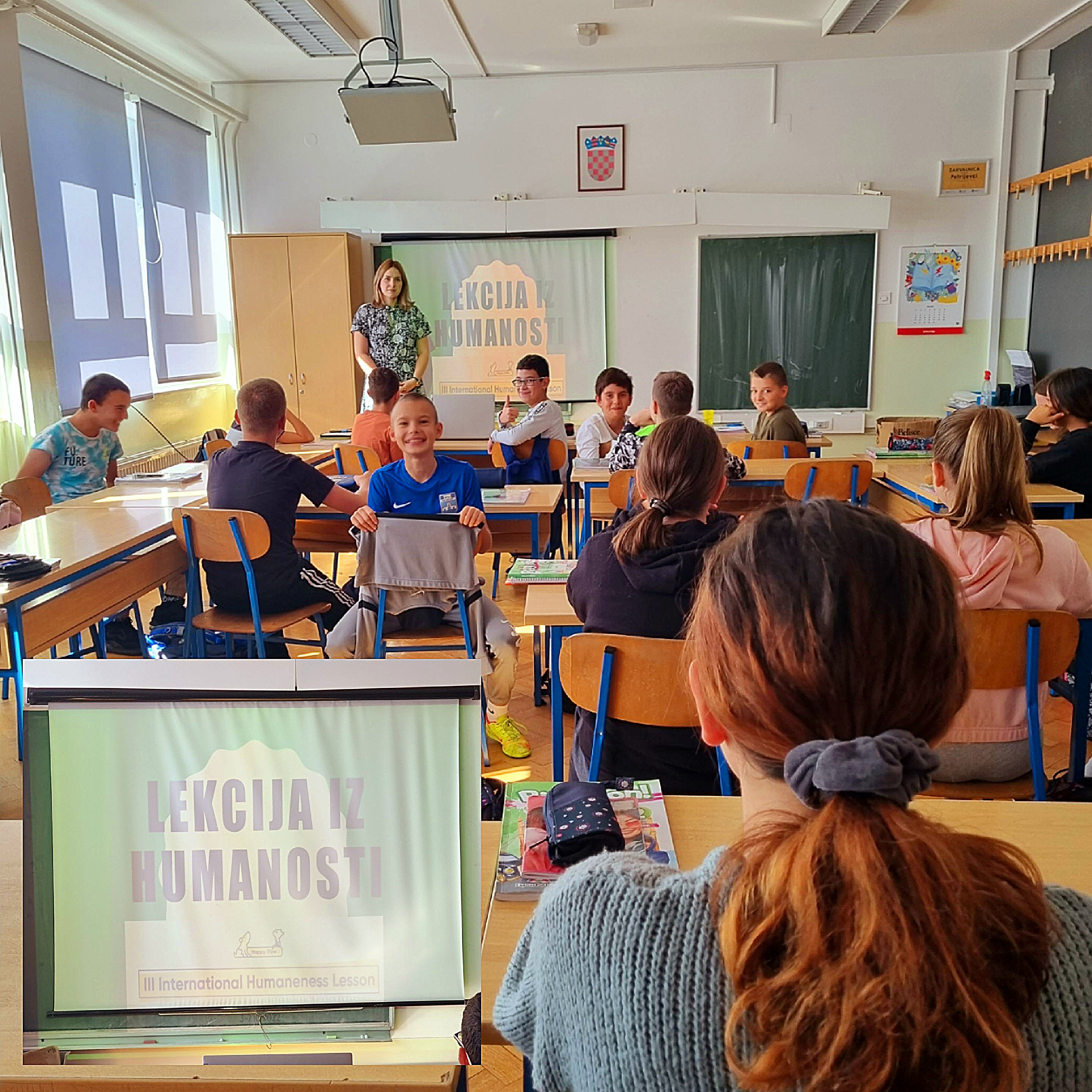 Montenegro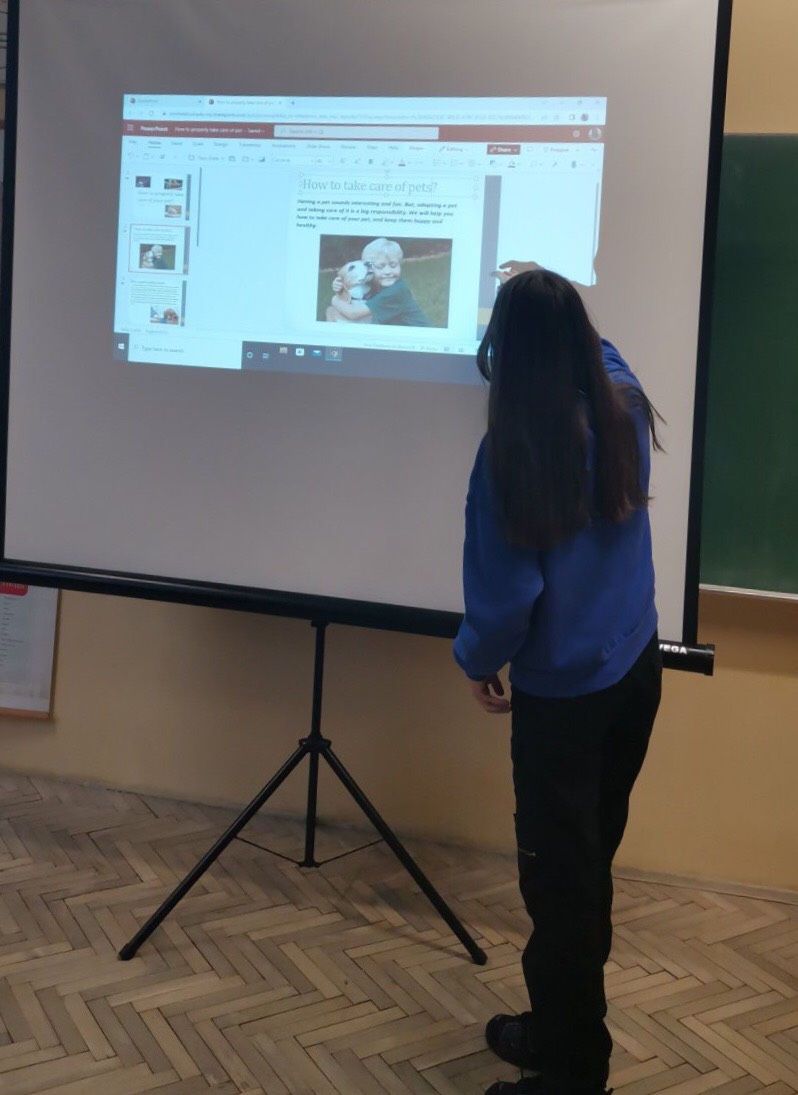 Ukrainian educational institutions
Vinnytsia region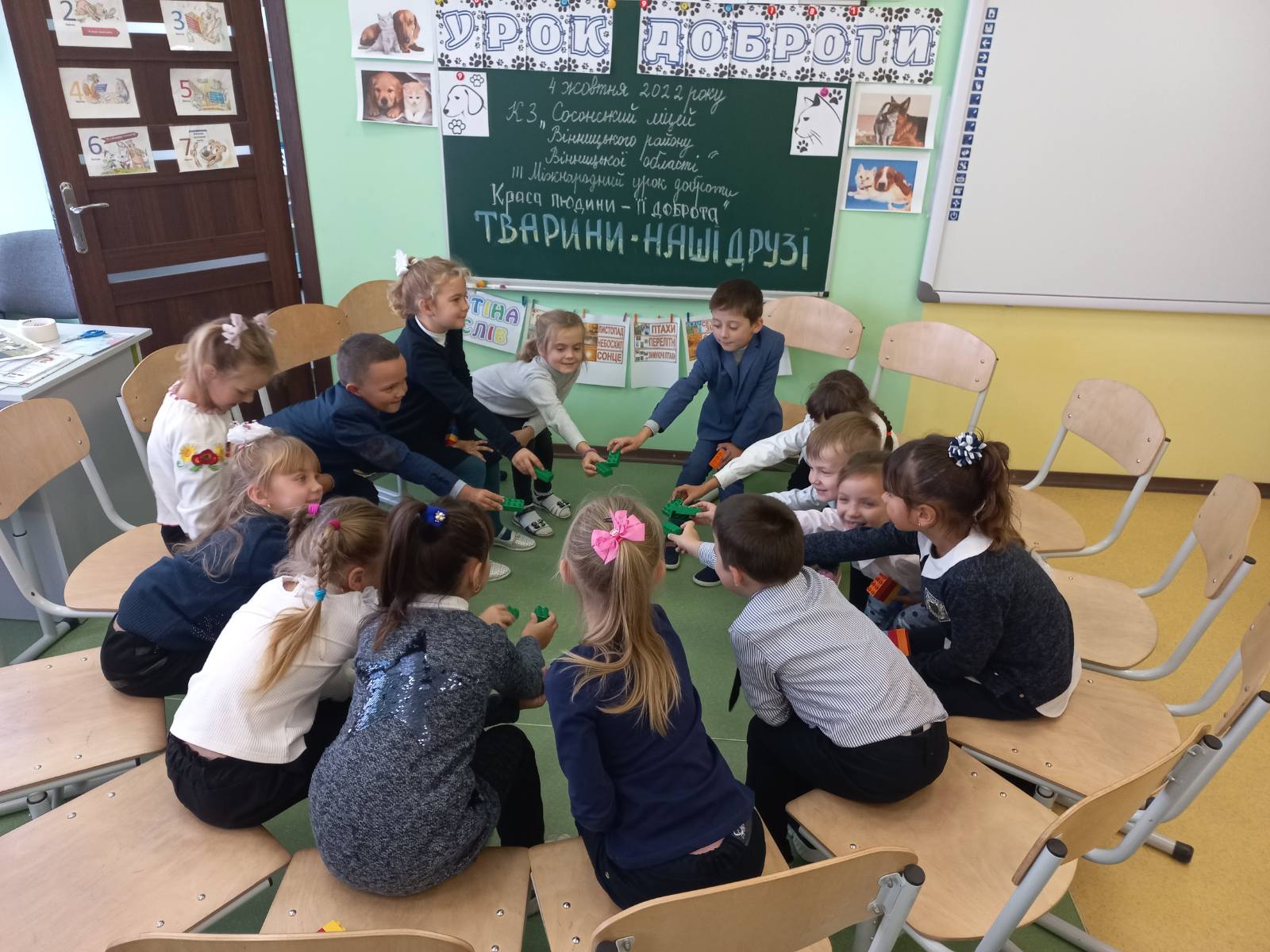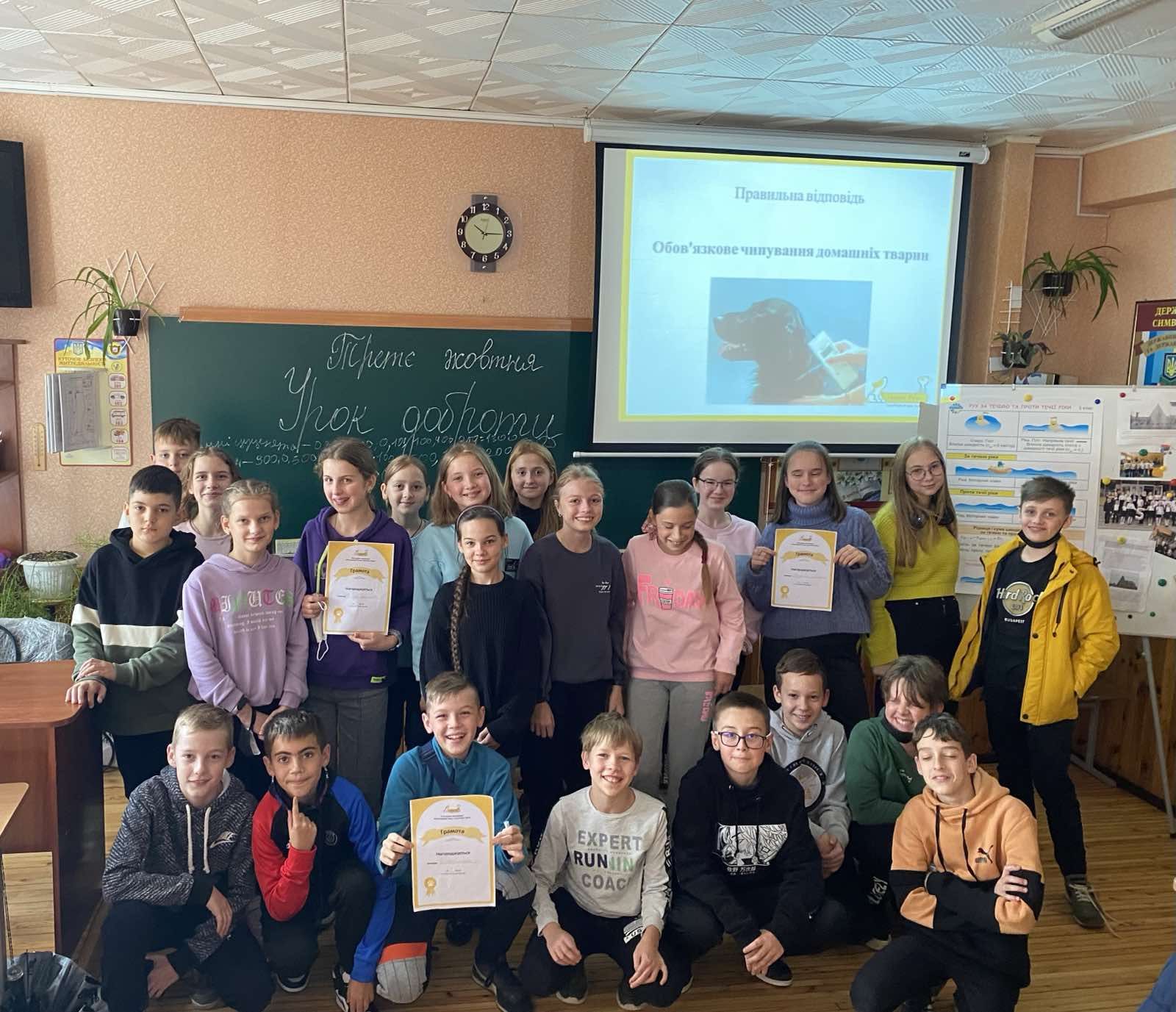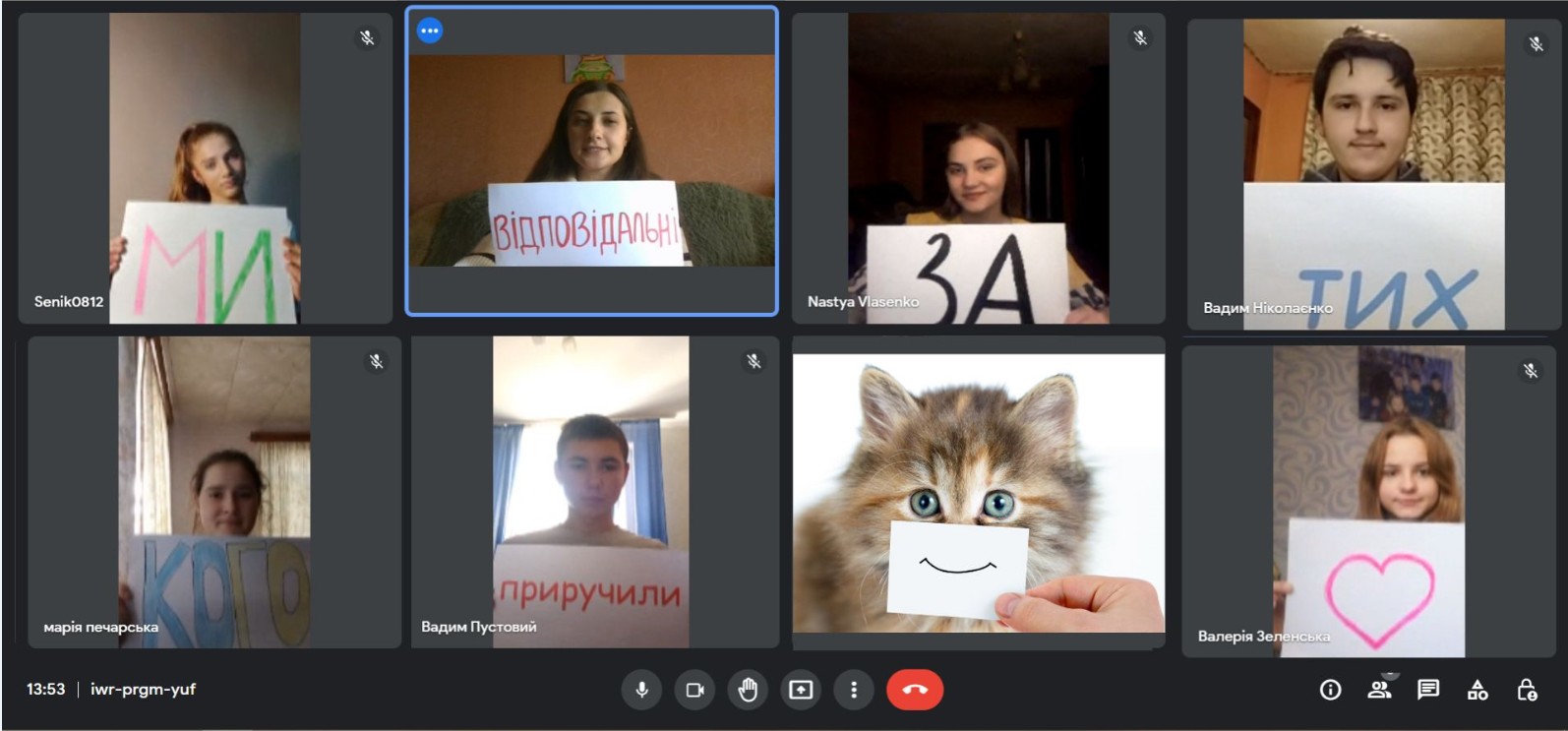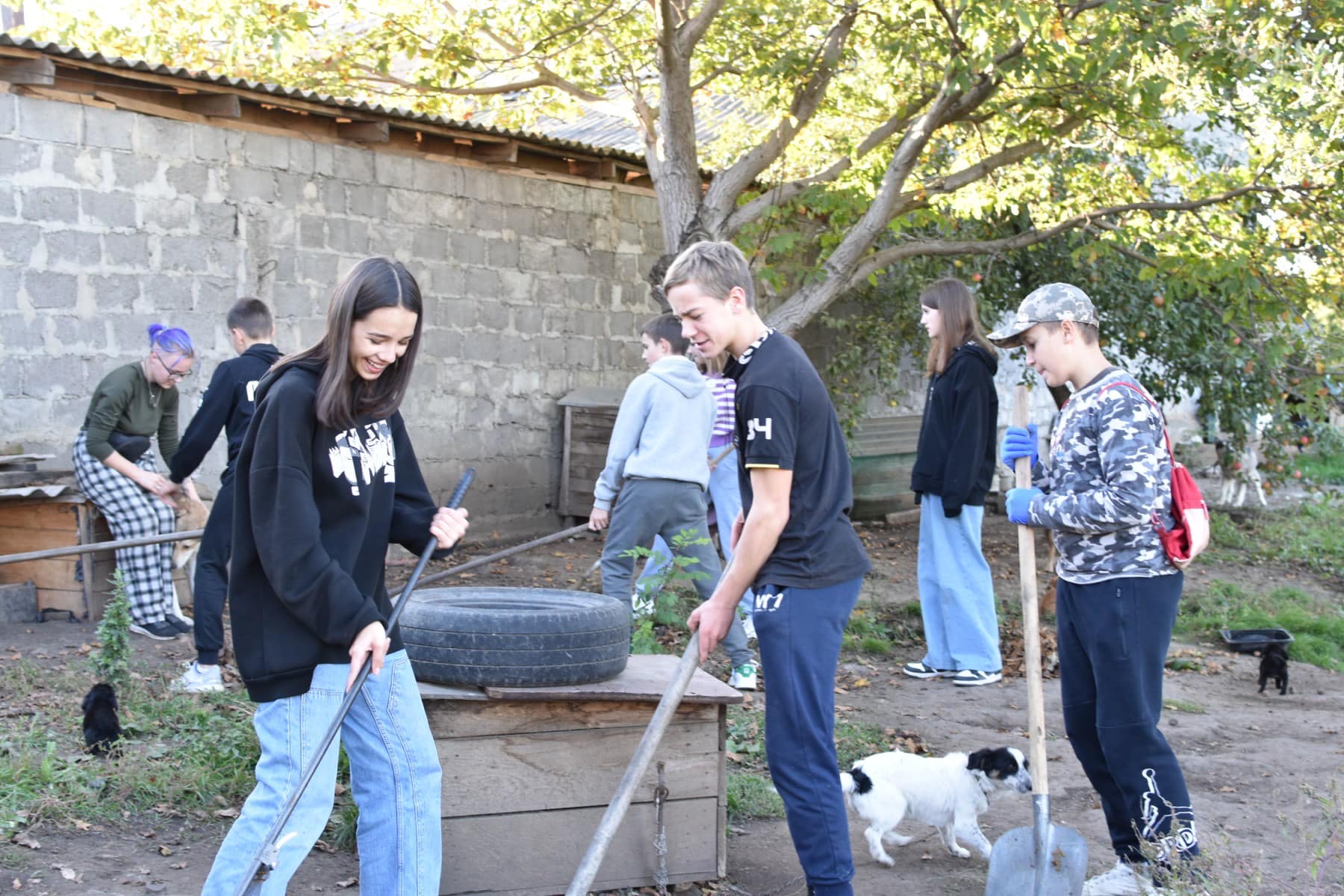 Volyn region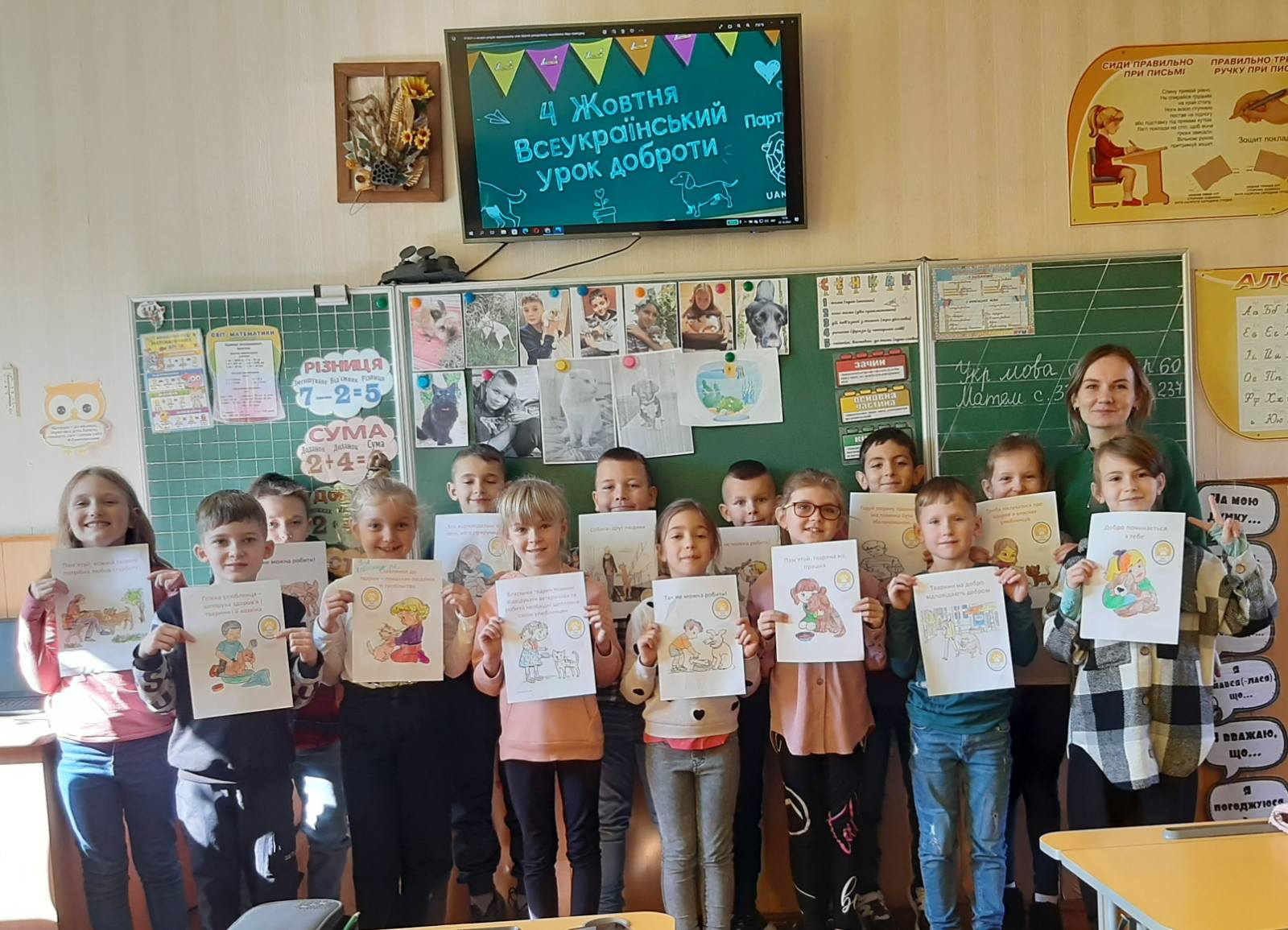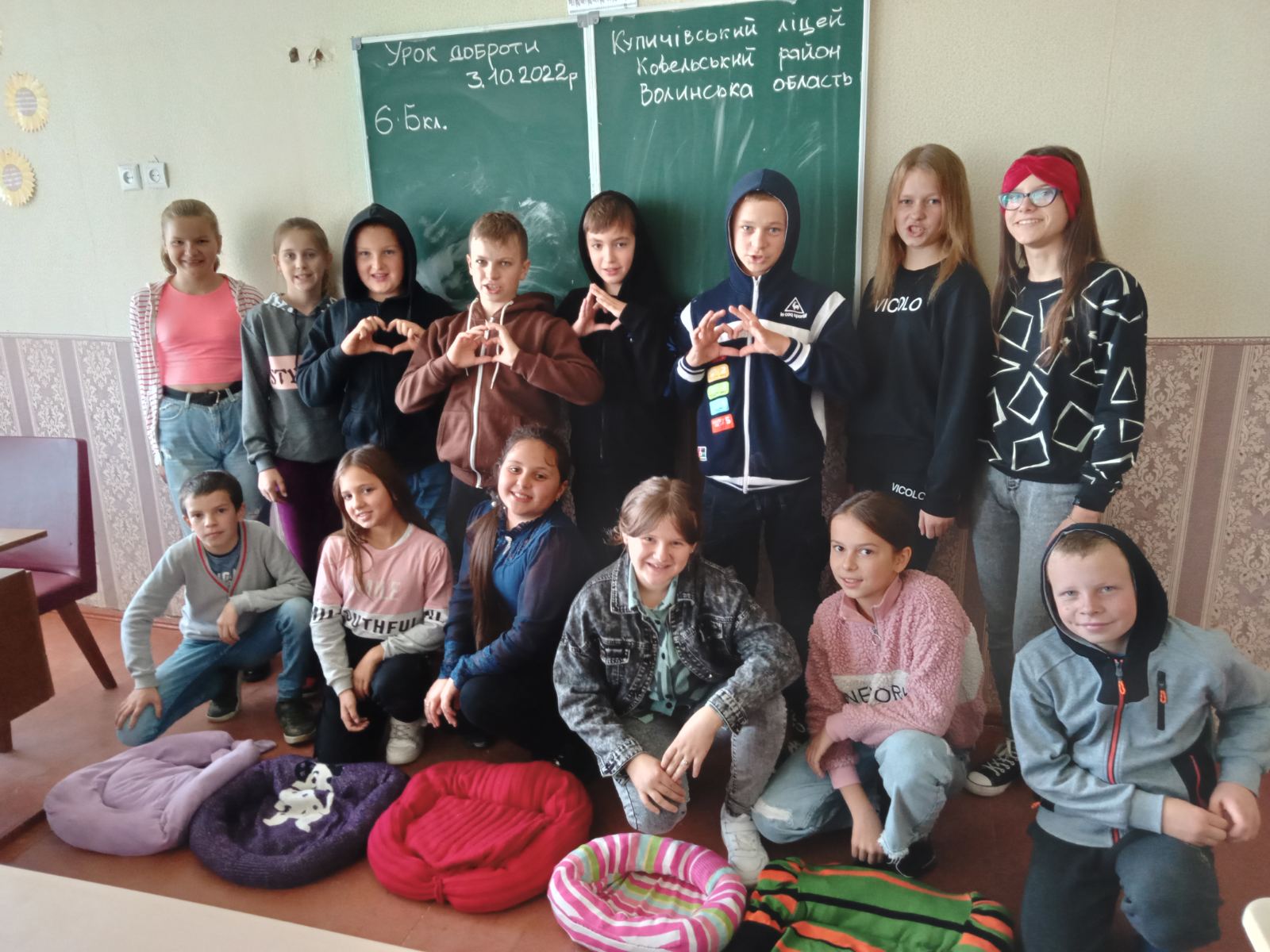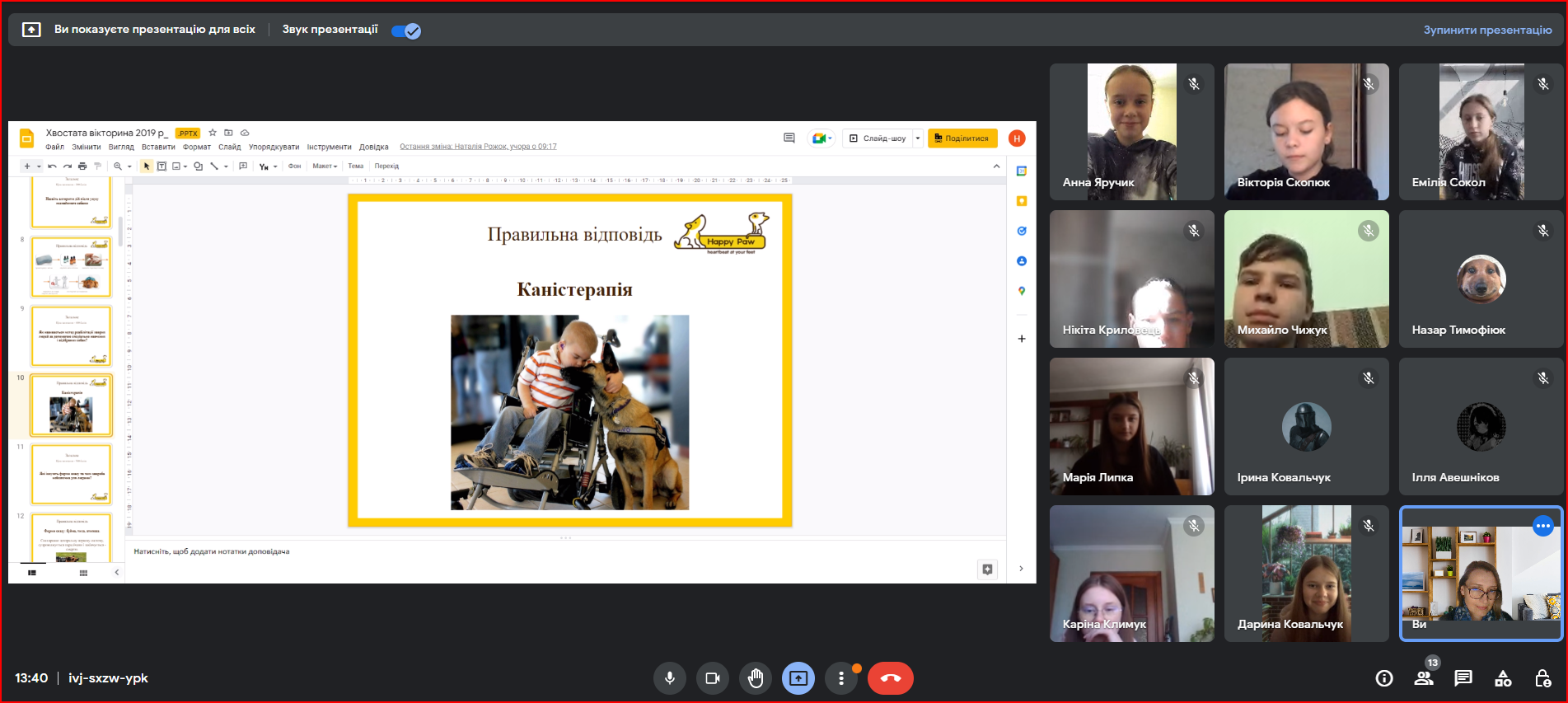 Dnipropetrovsk region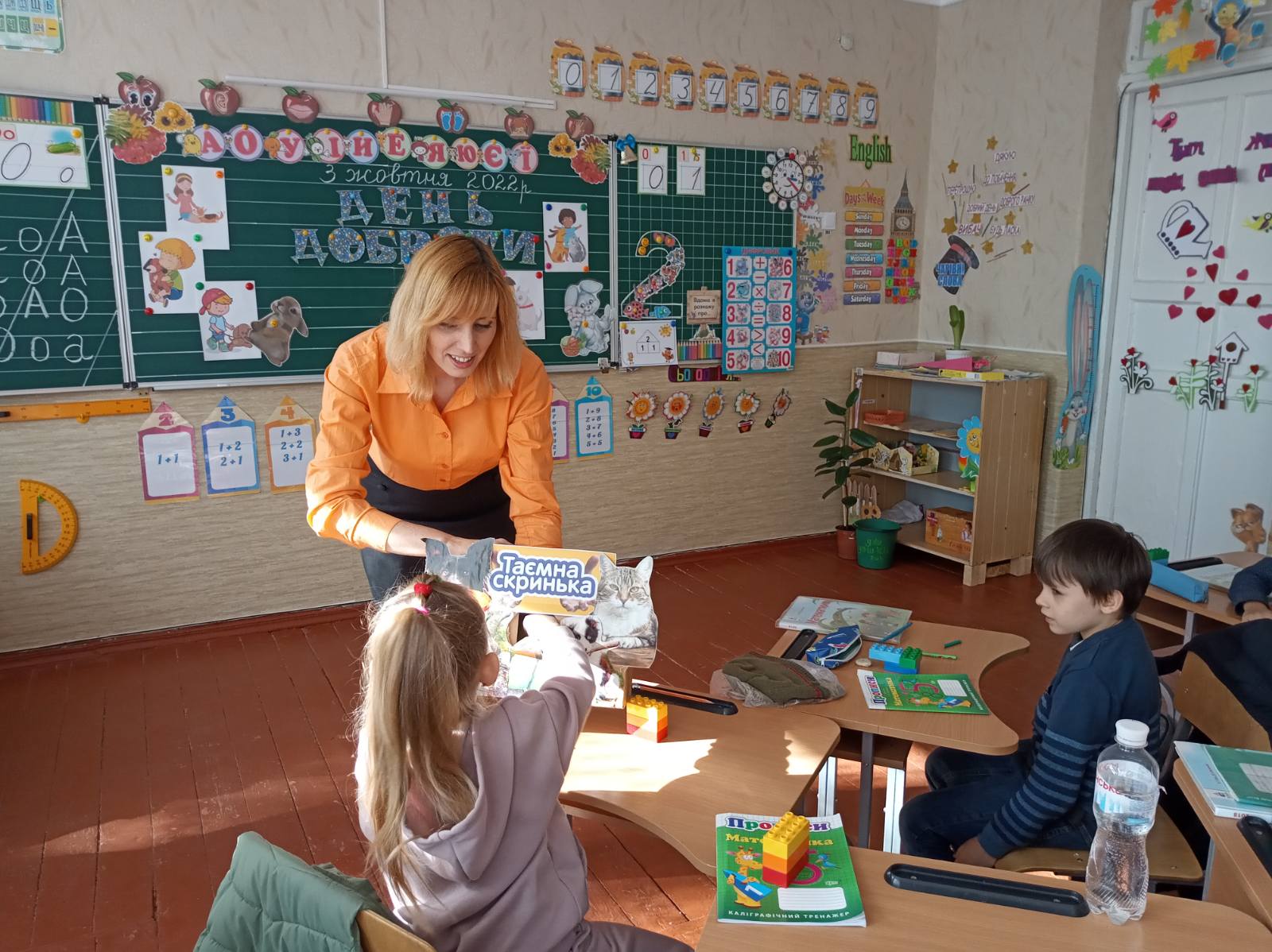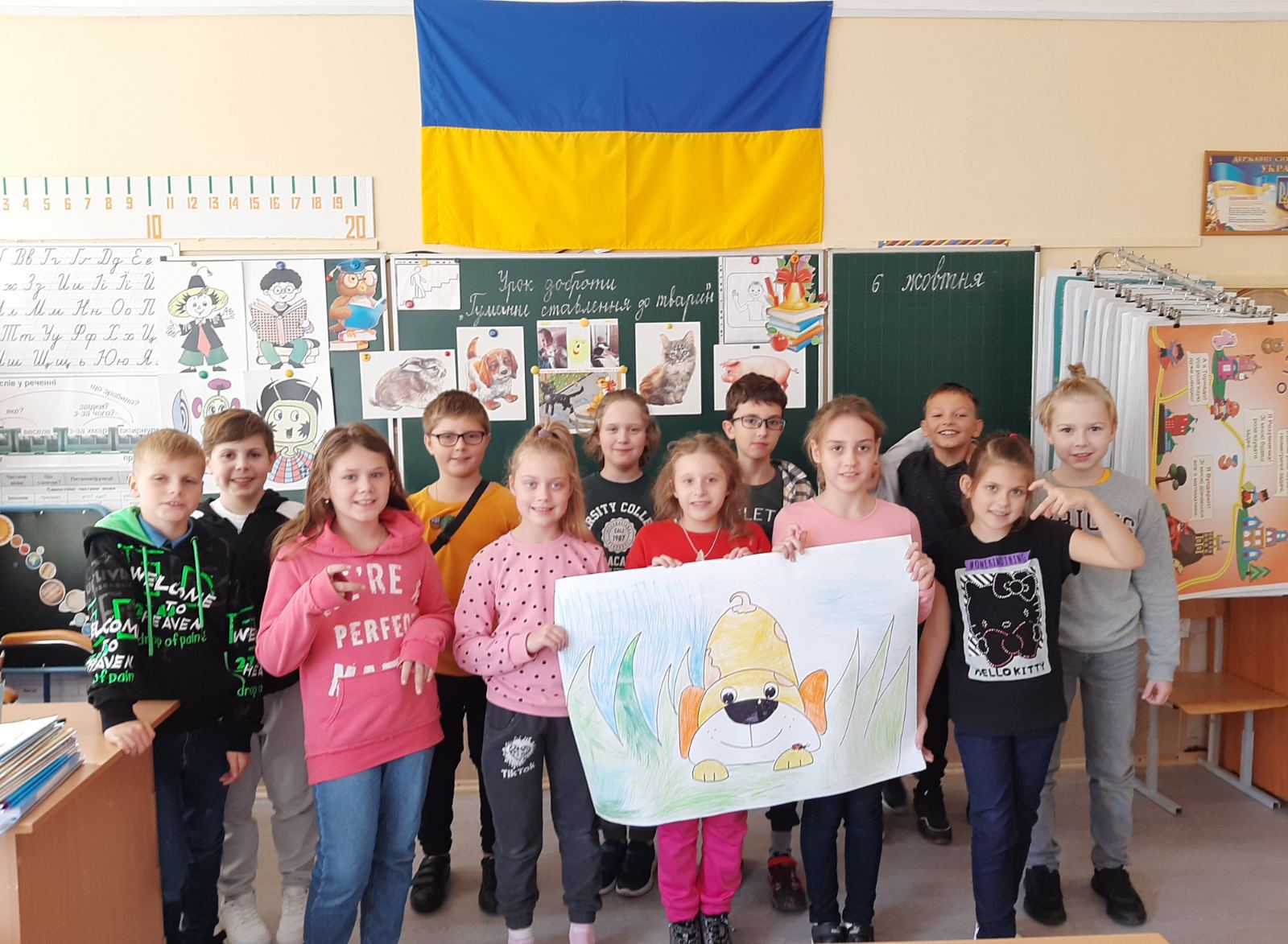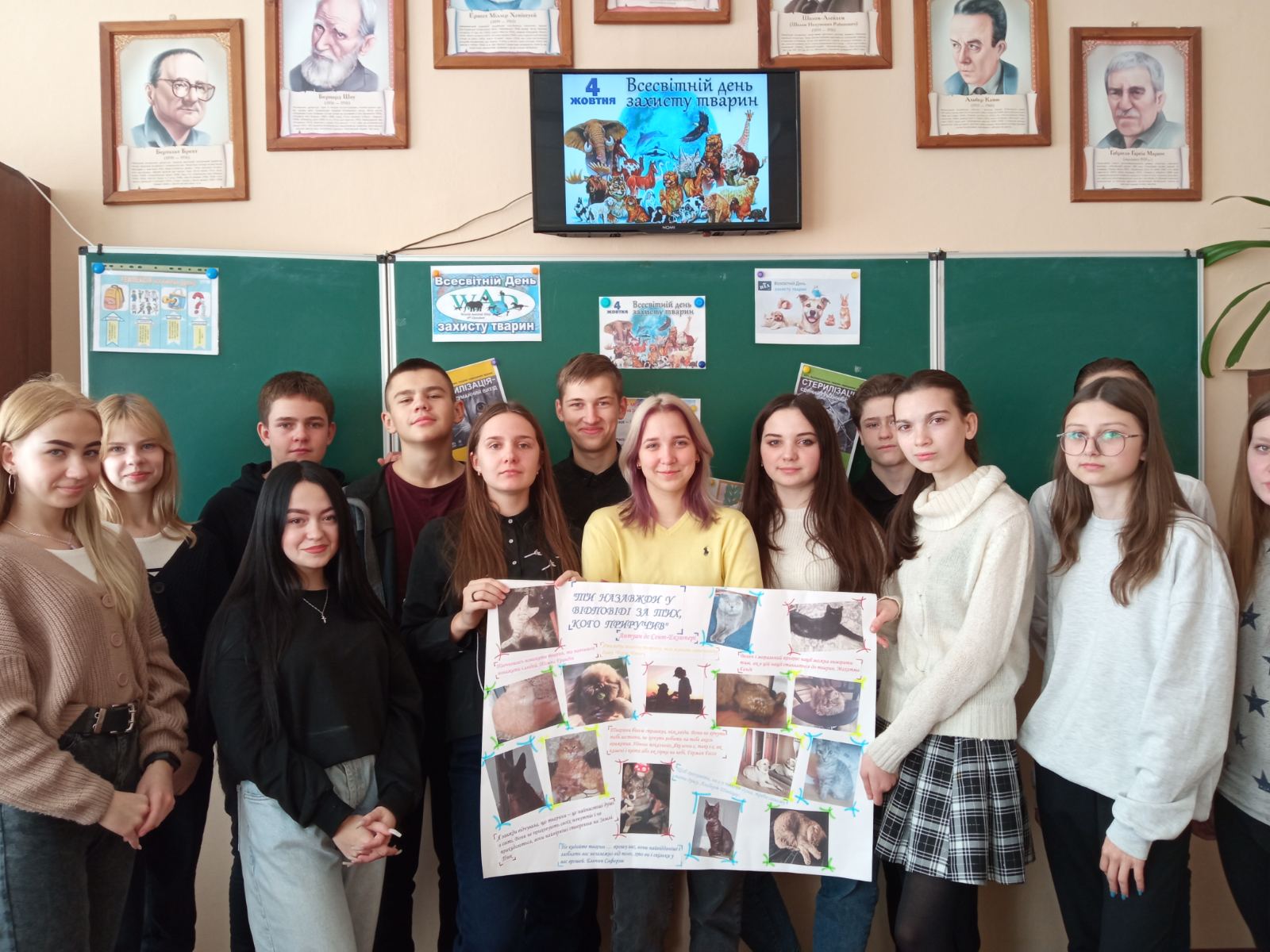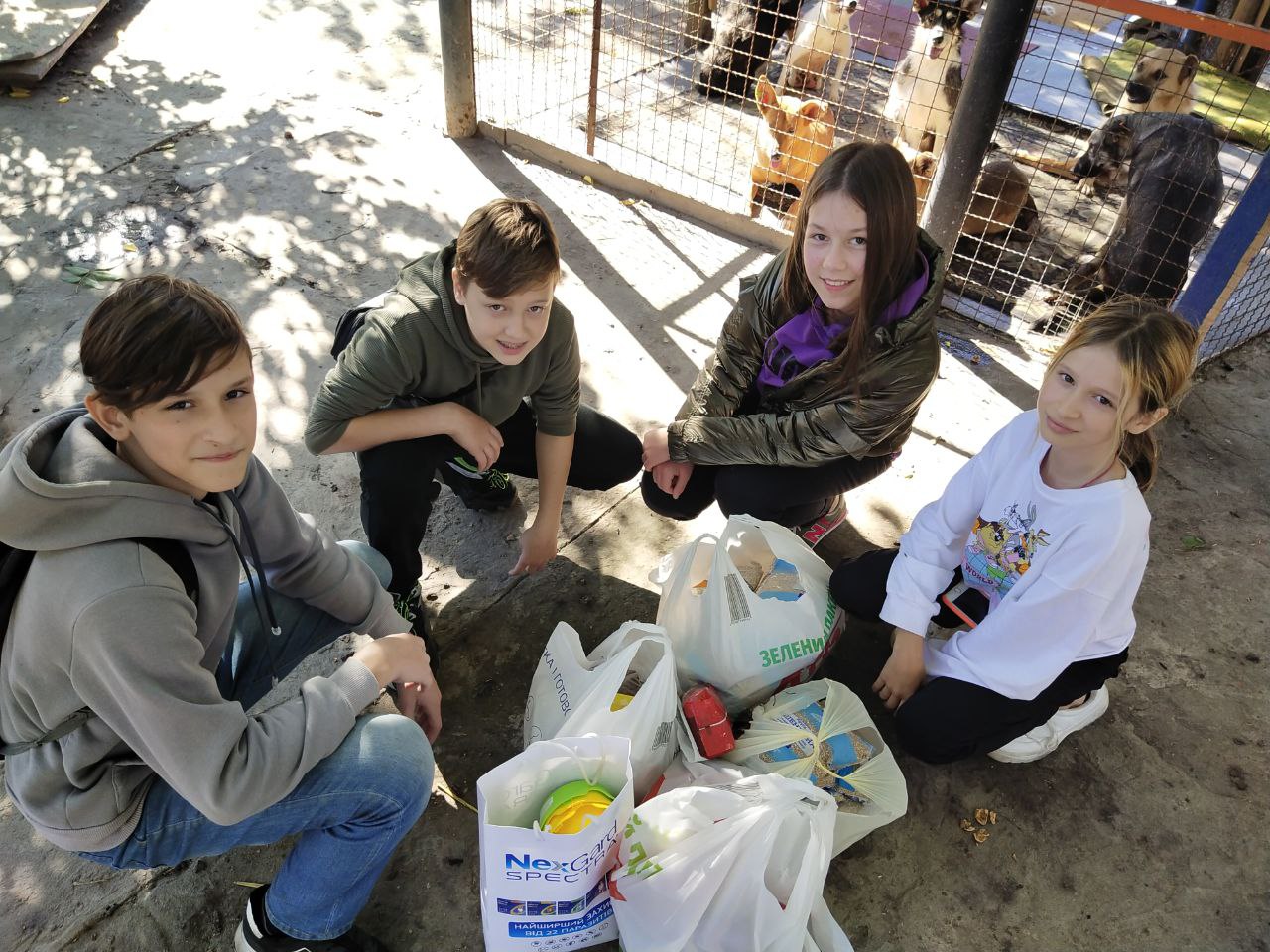 Donetsk region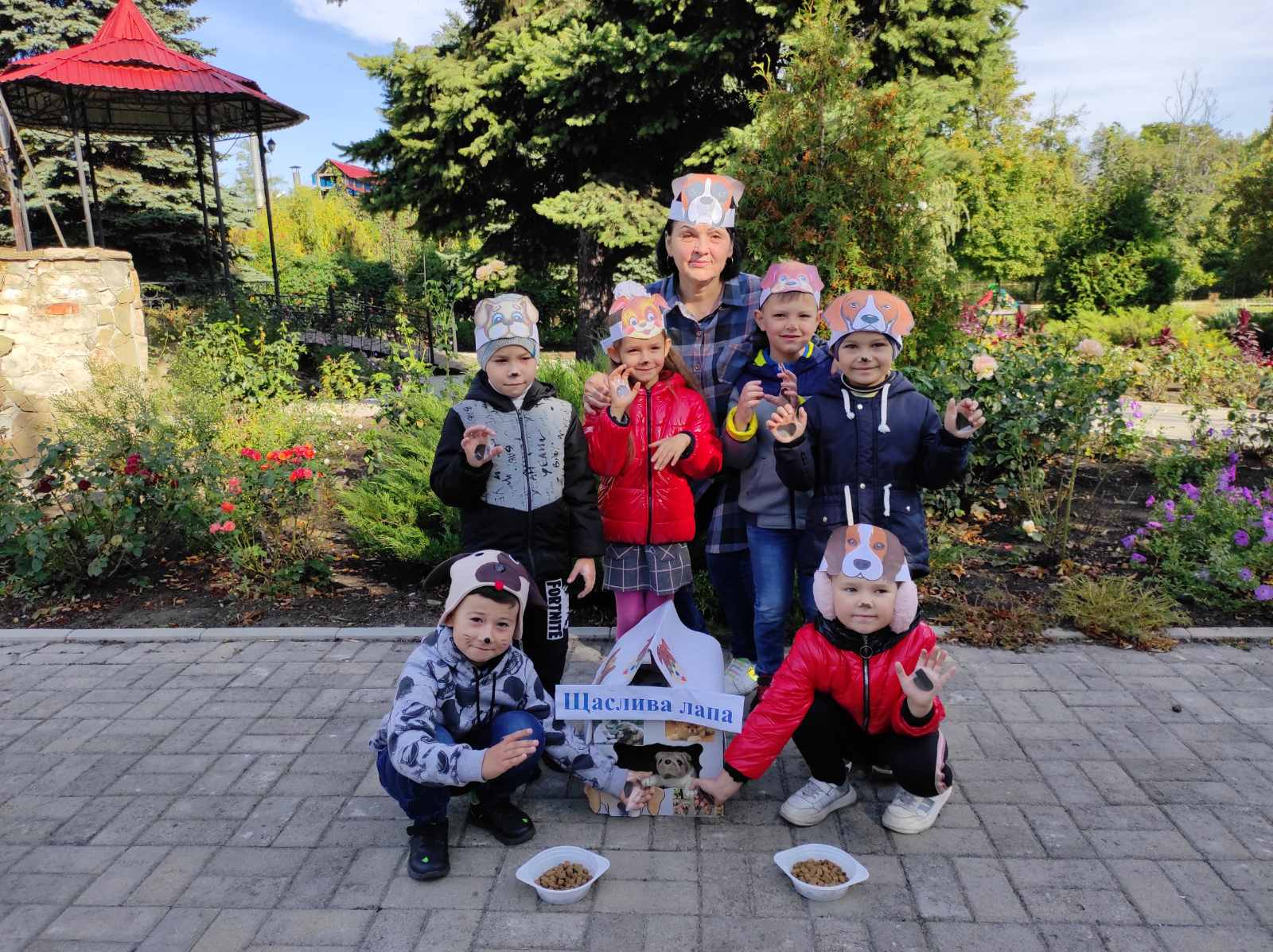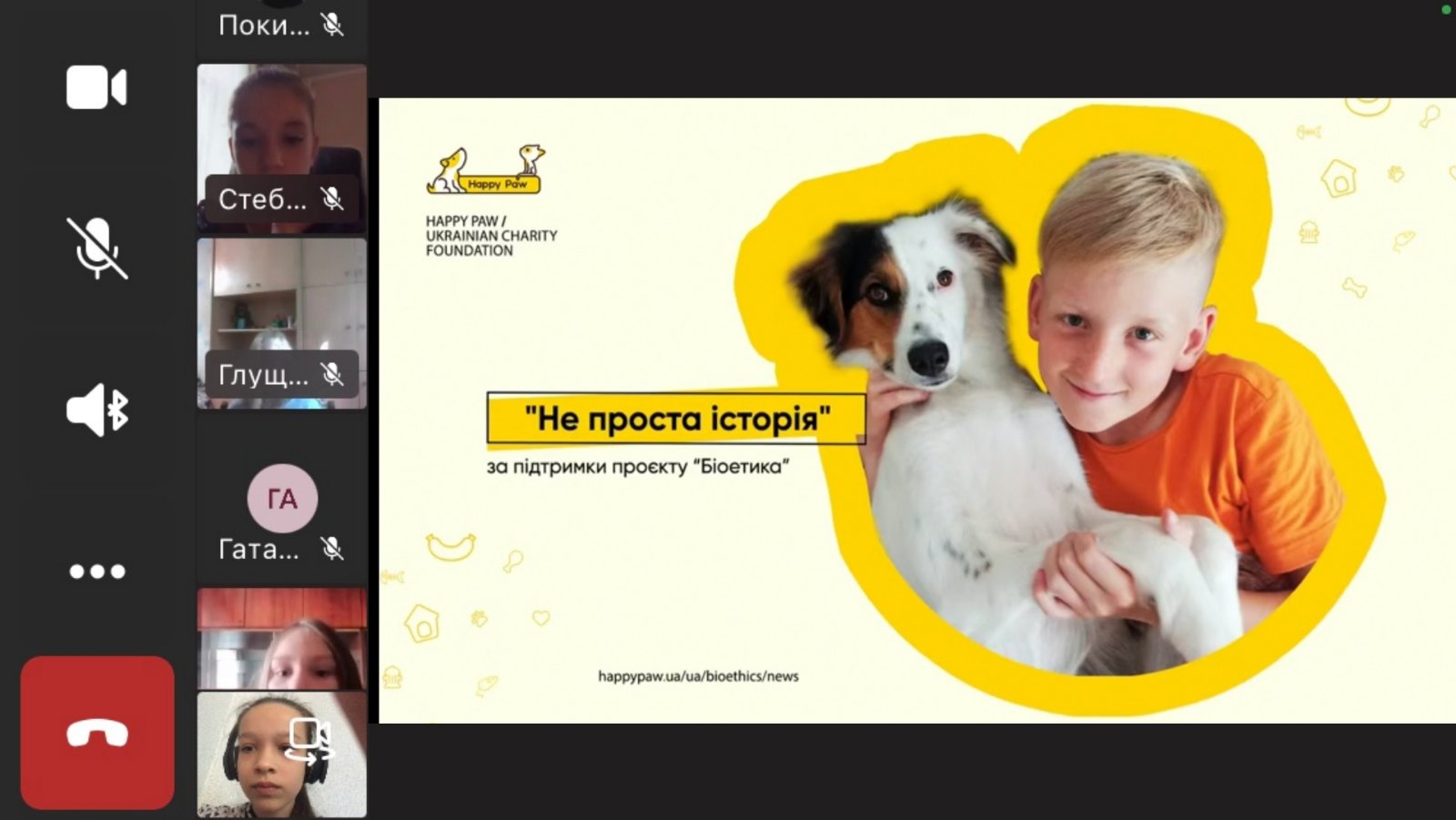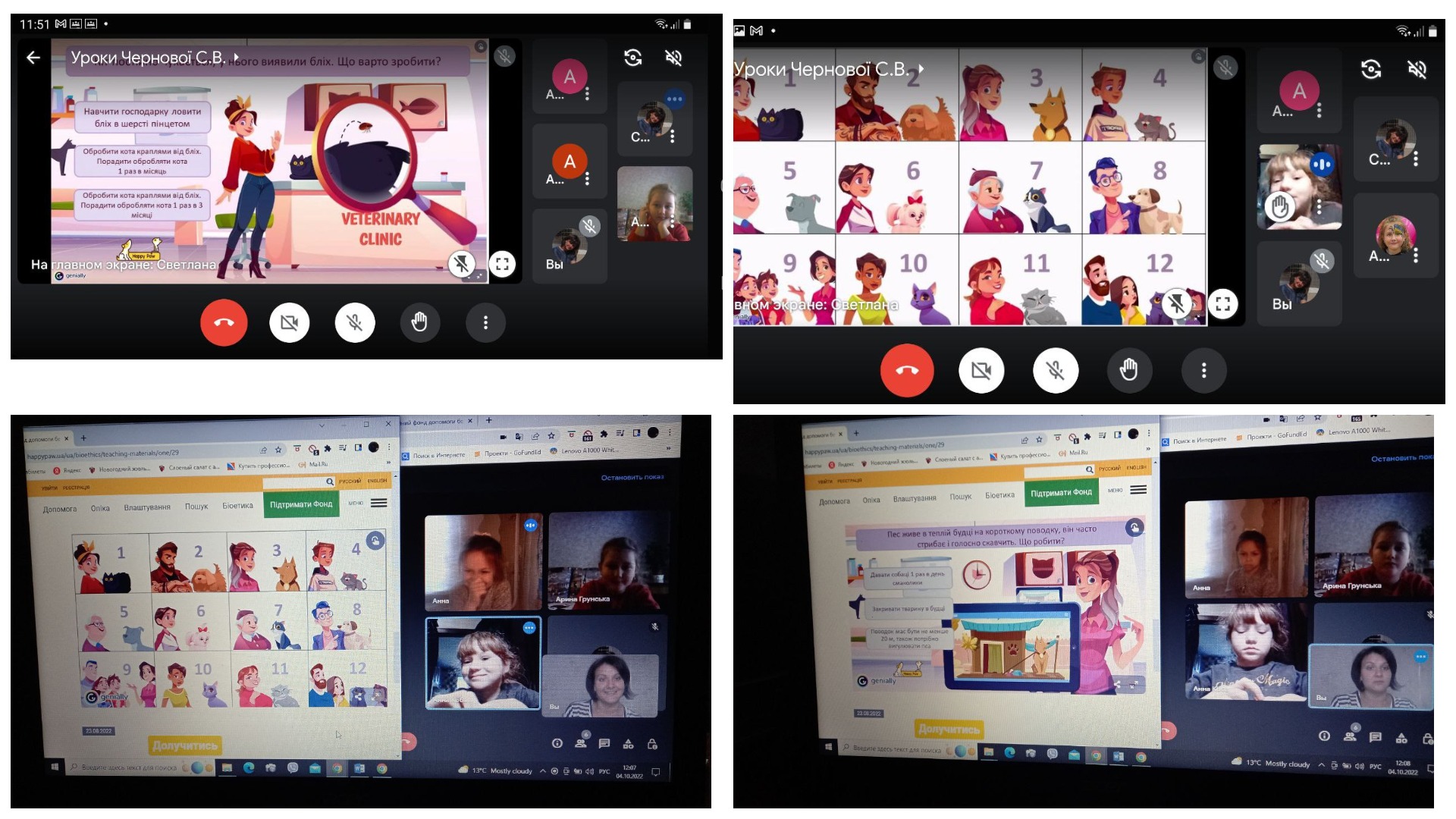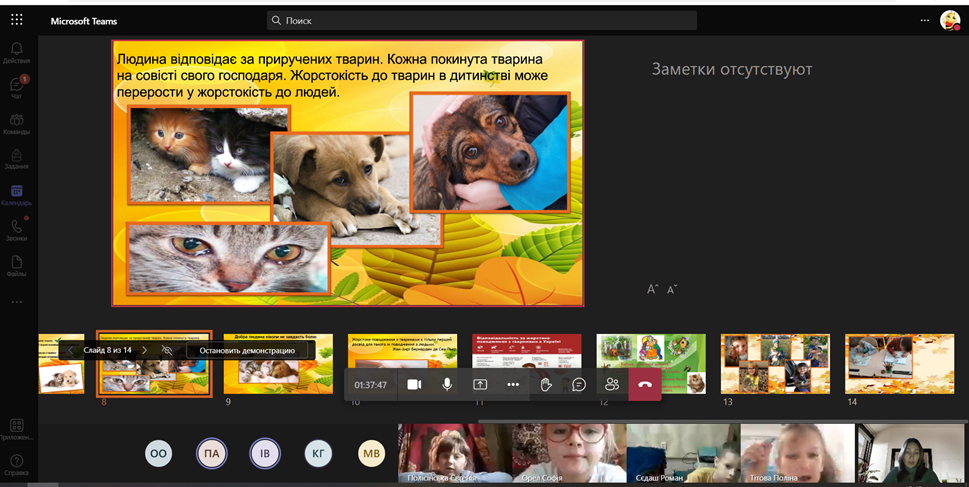 Zhytomyr region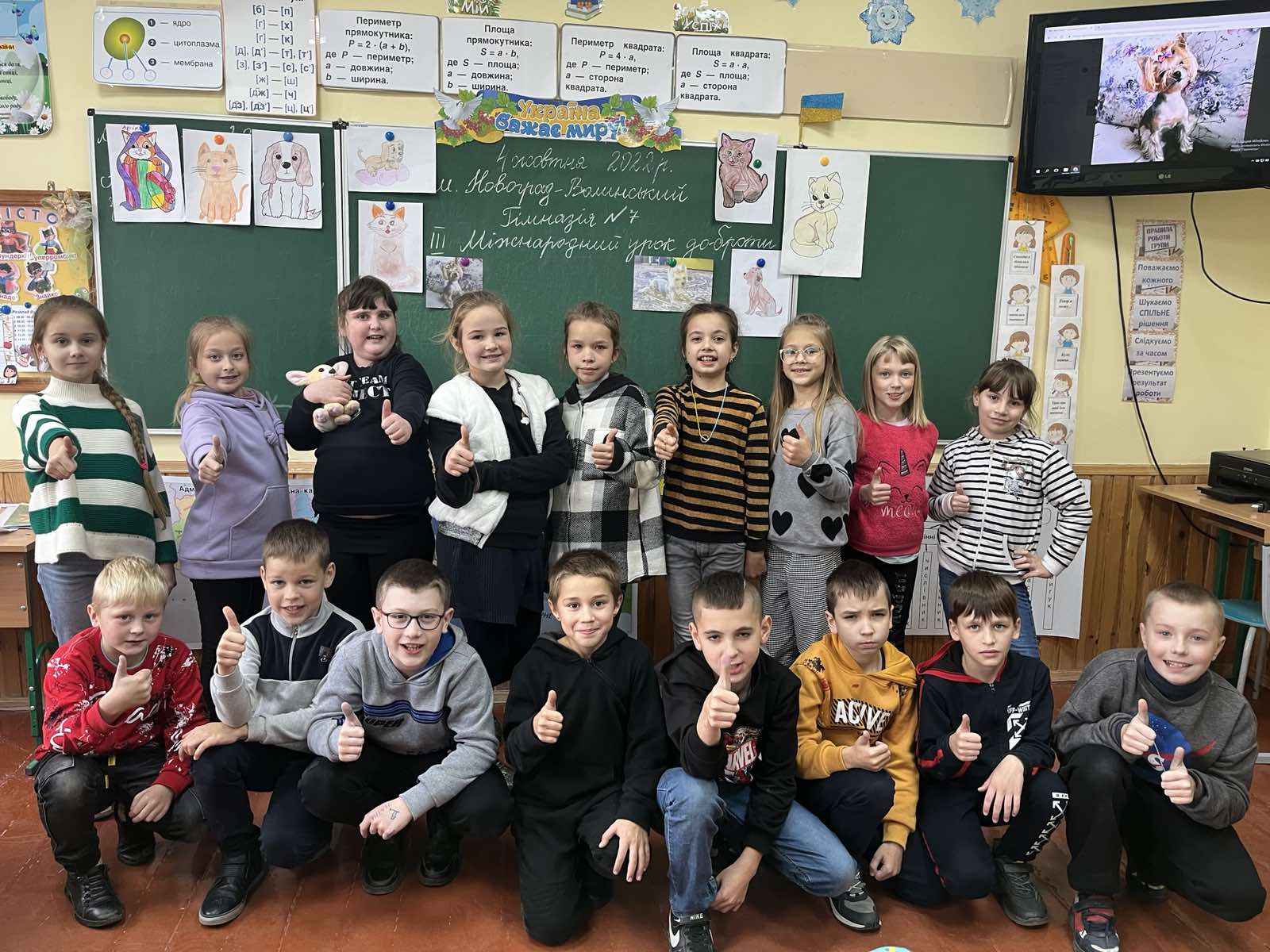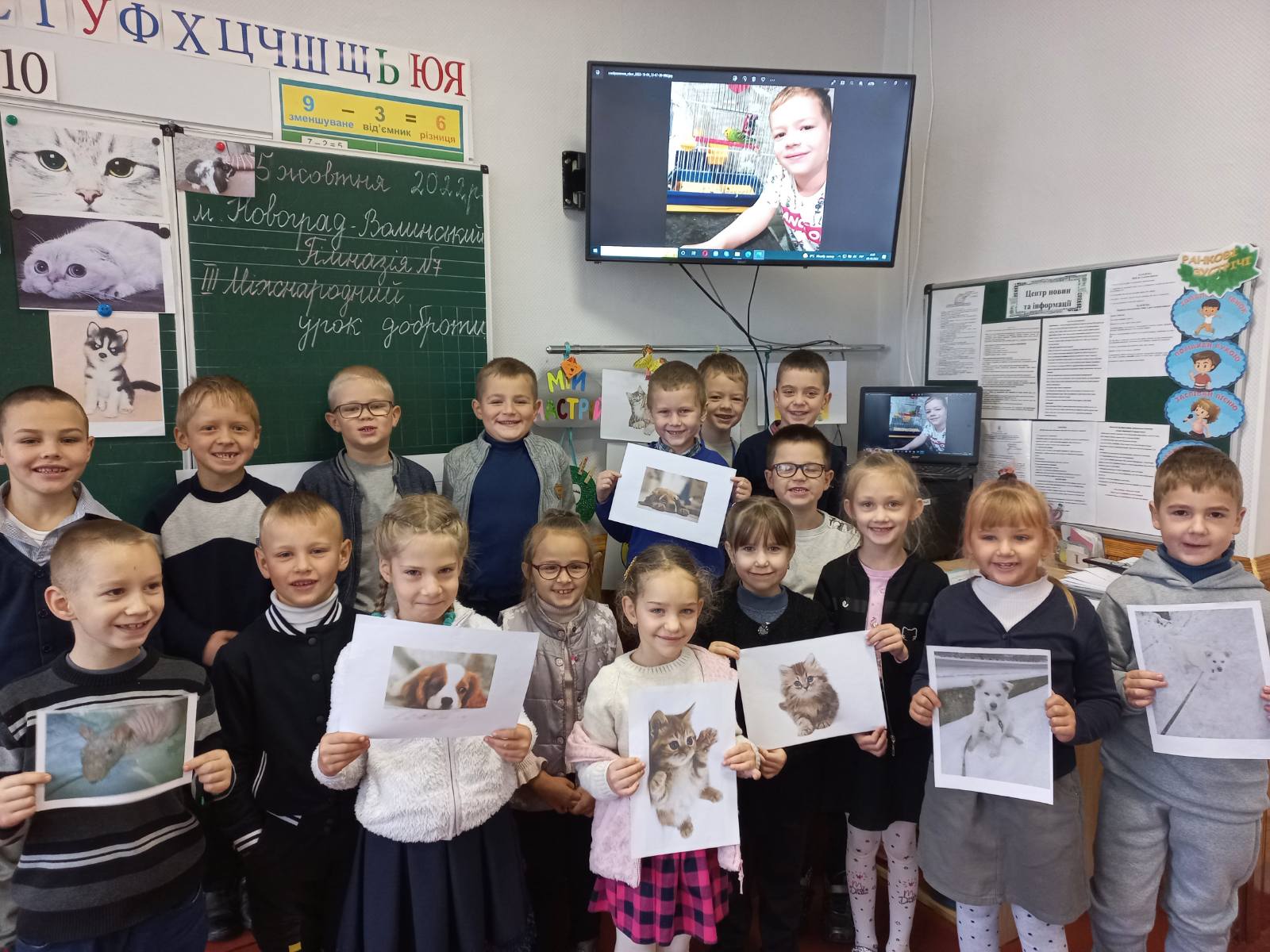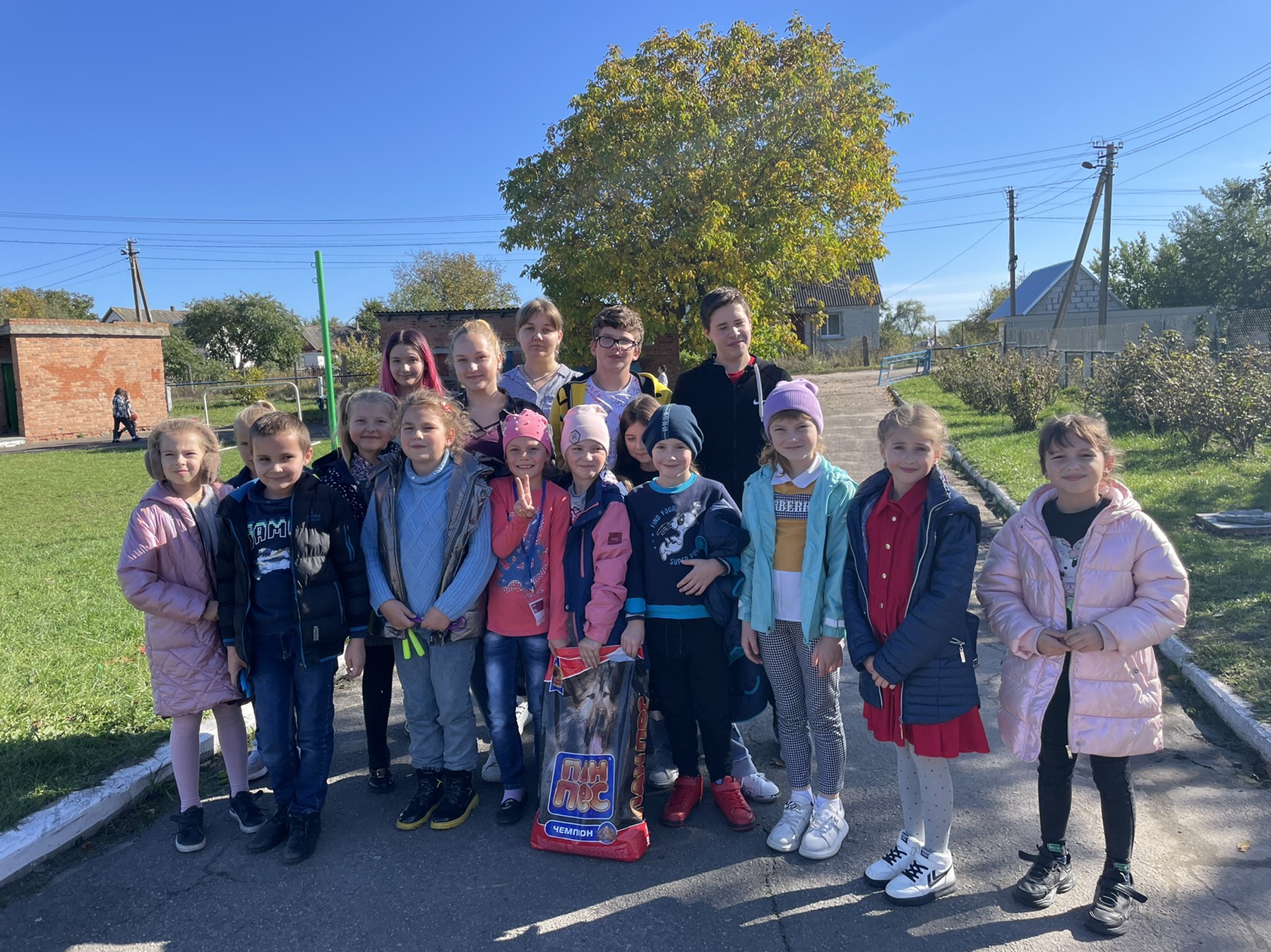 Transcarpathian region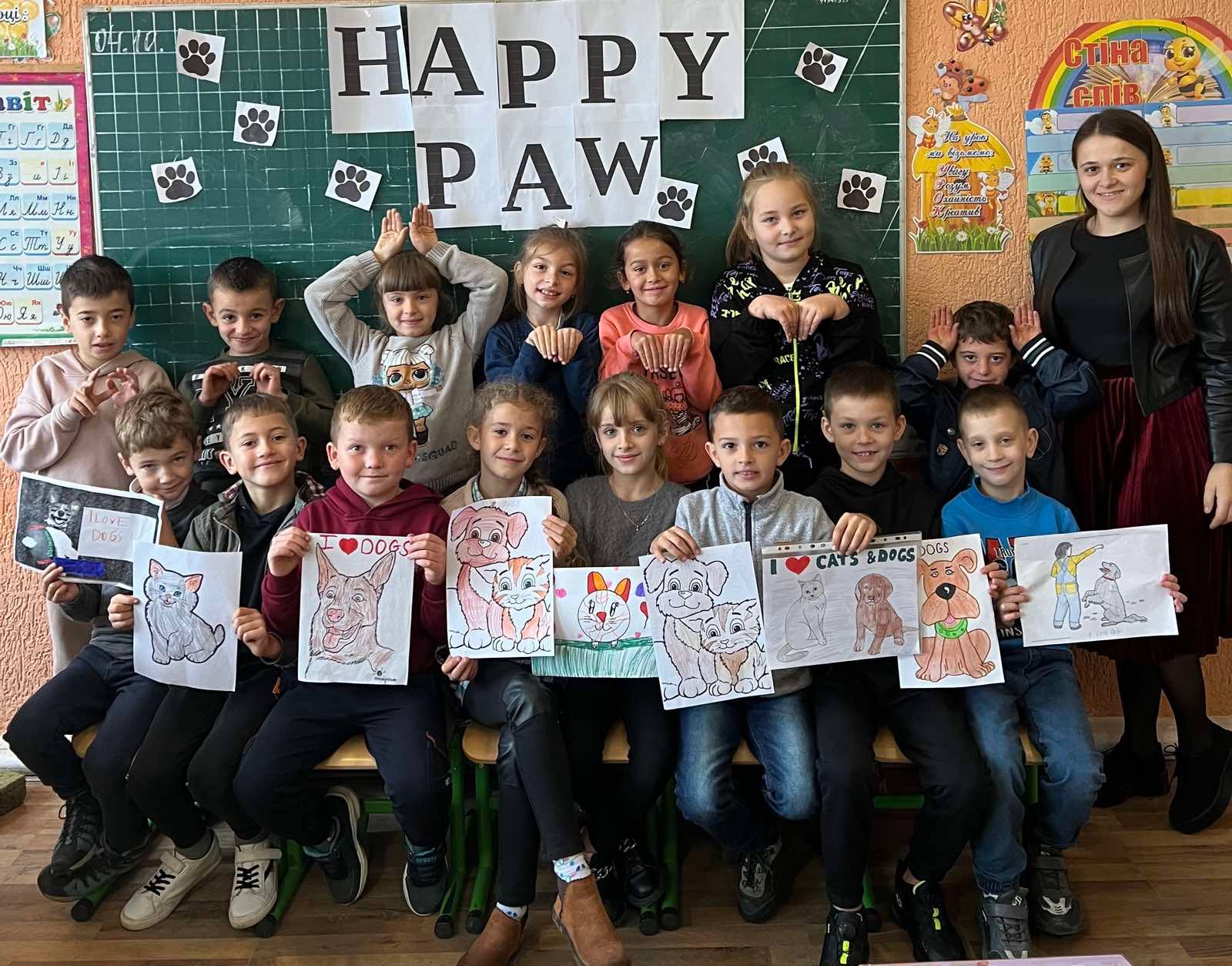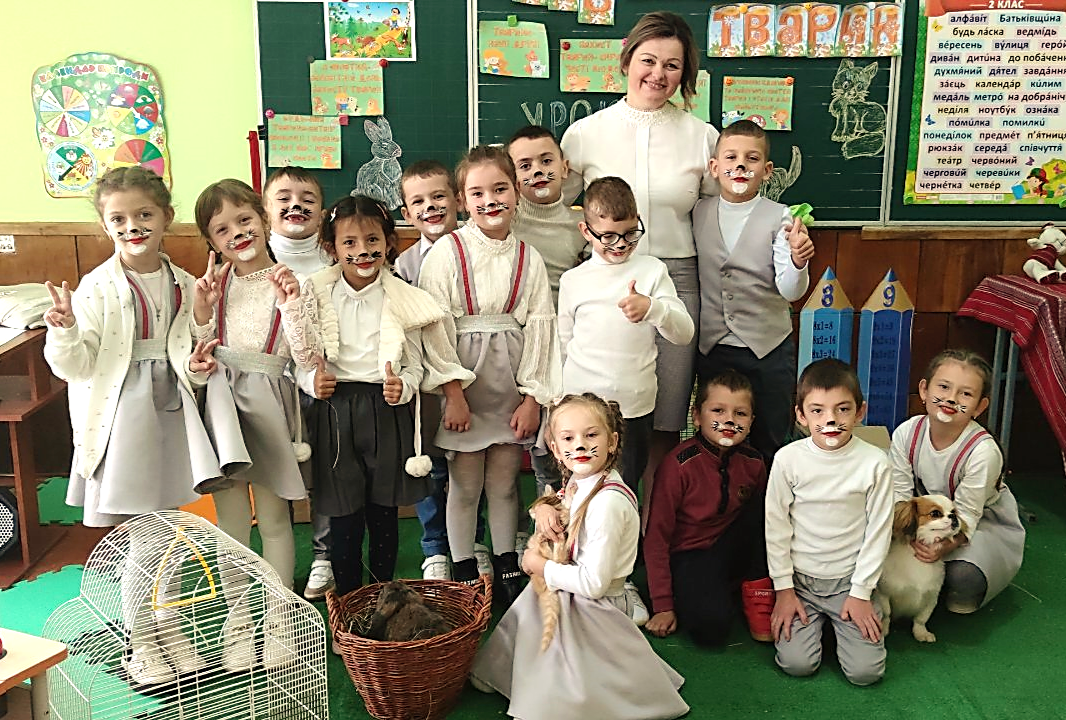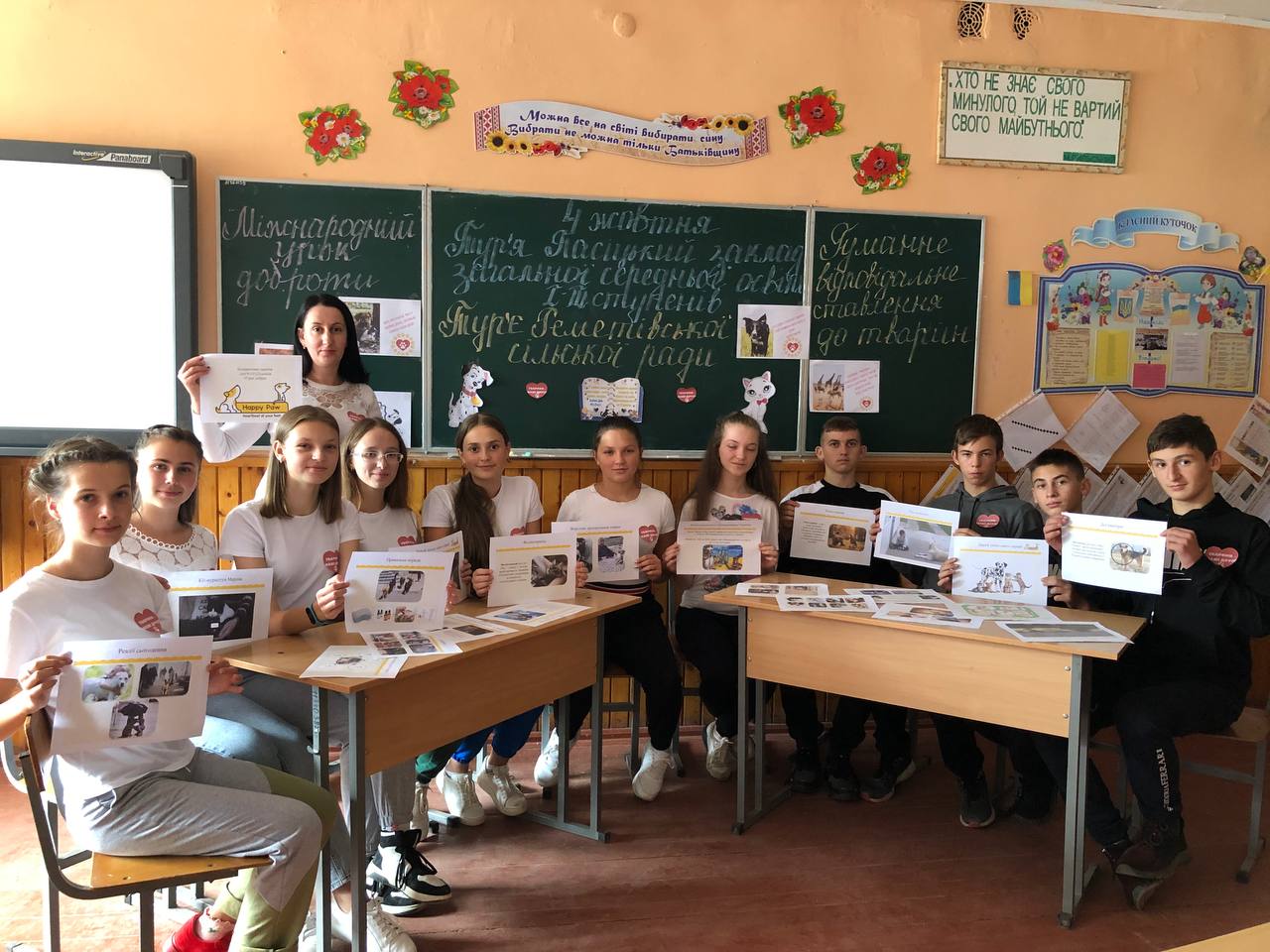 Zaporizhia region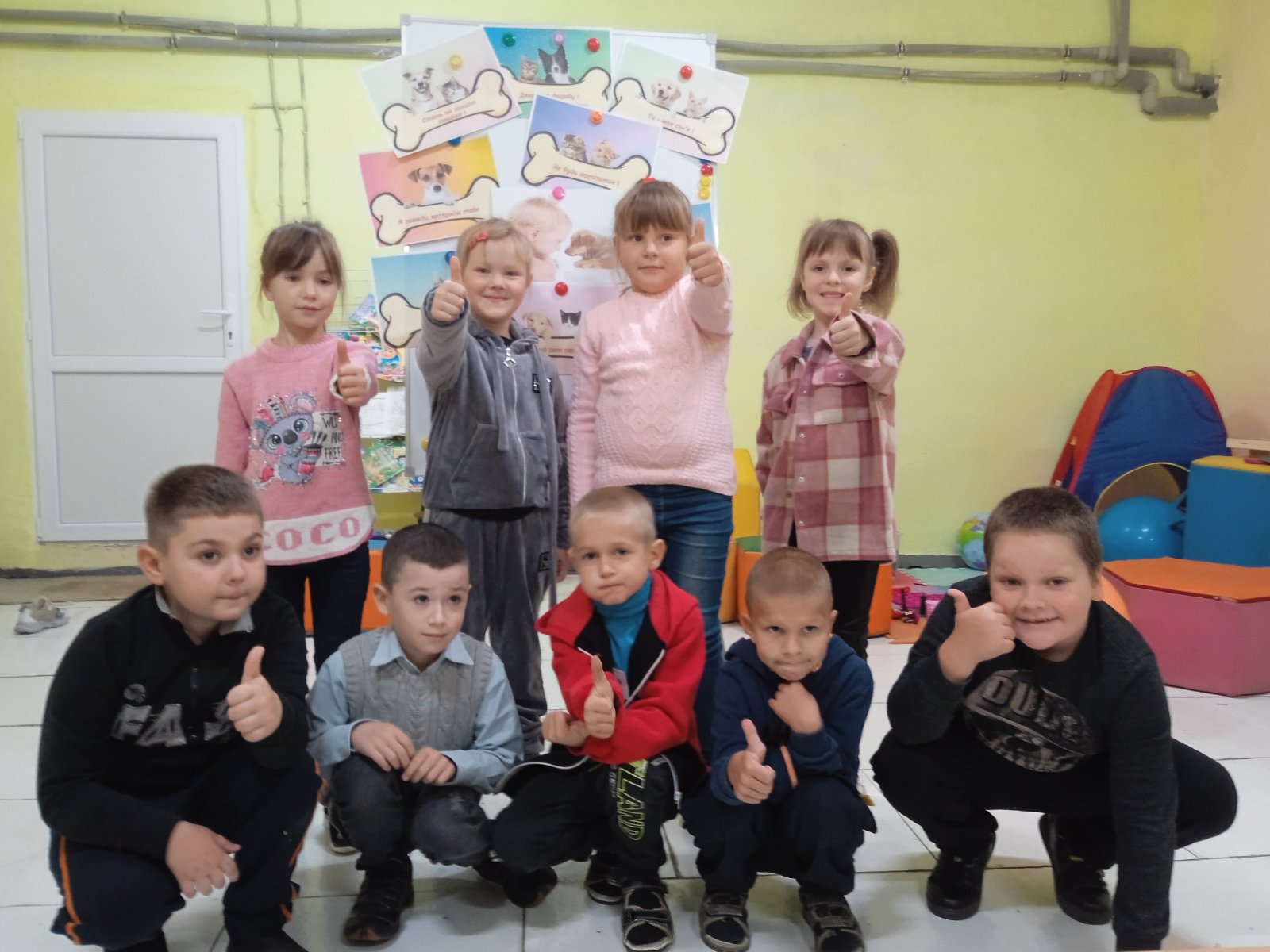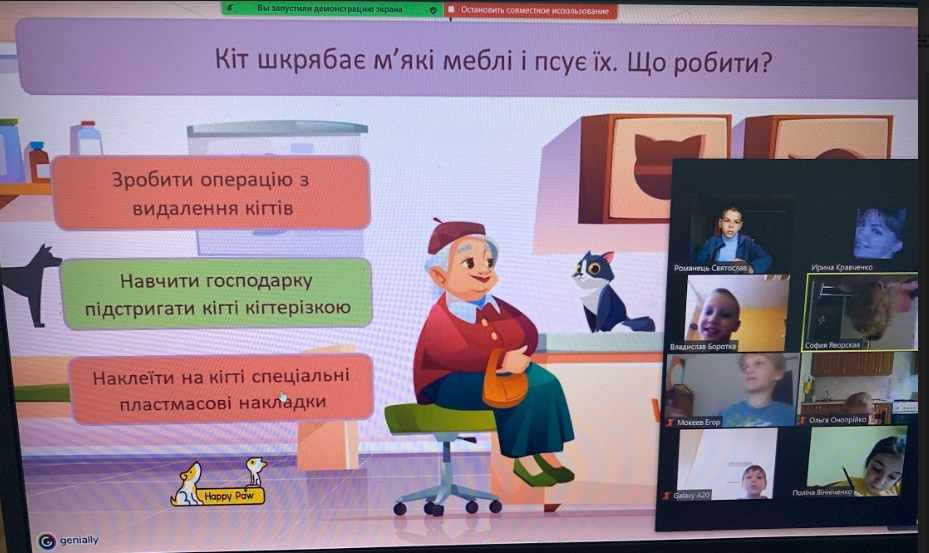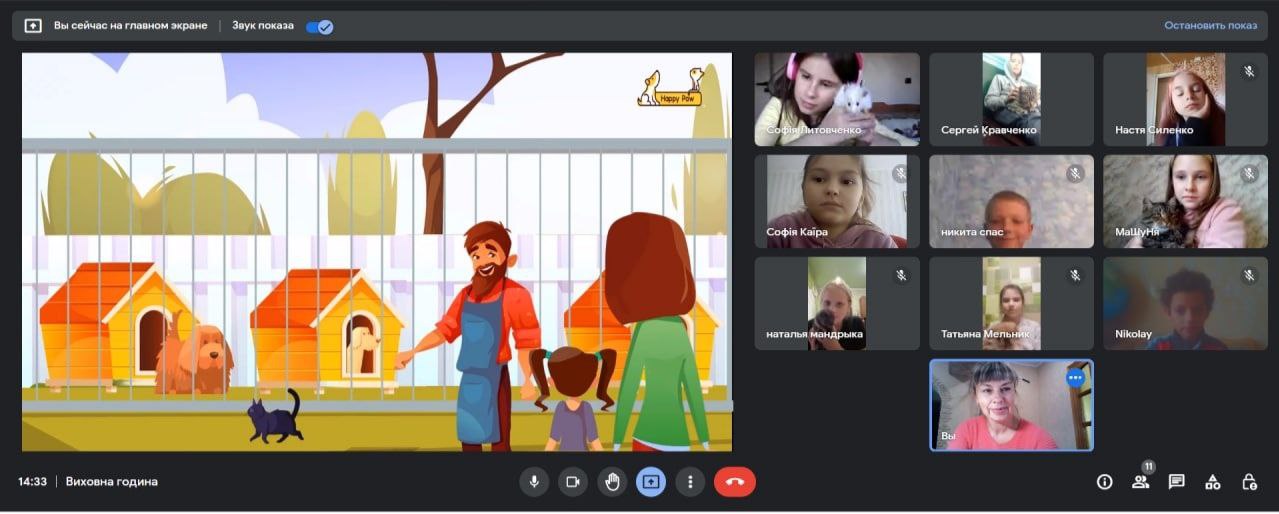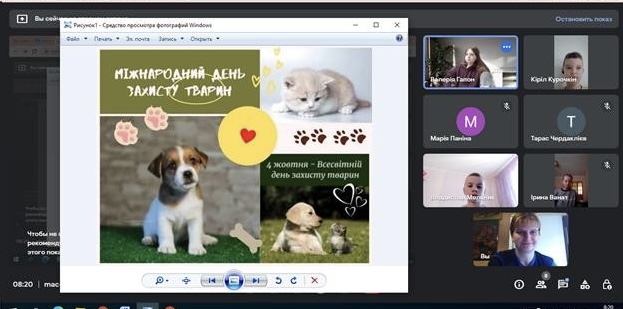 Ivano-Frankivsk region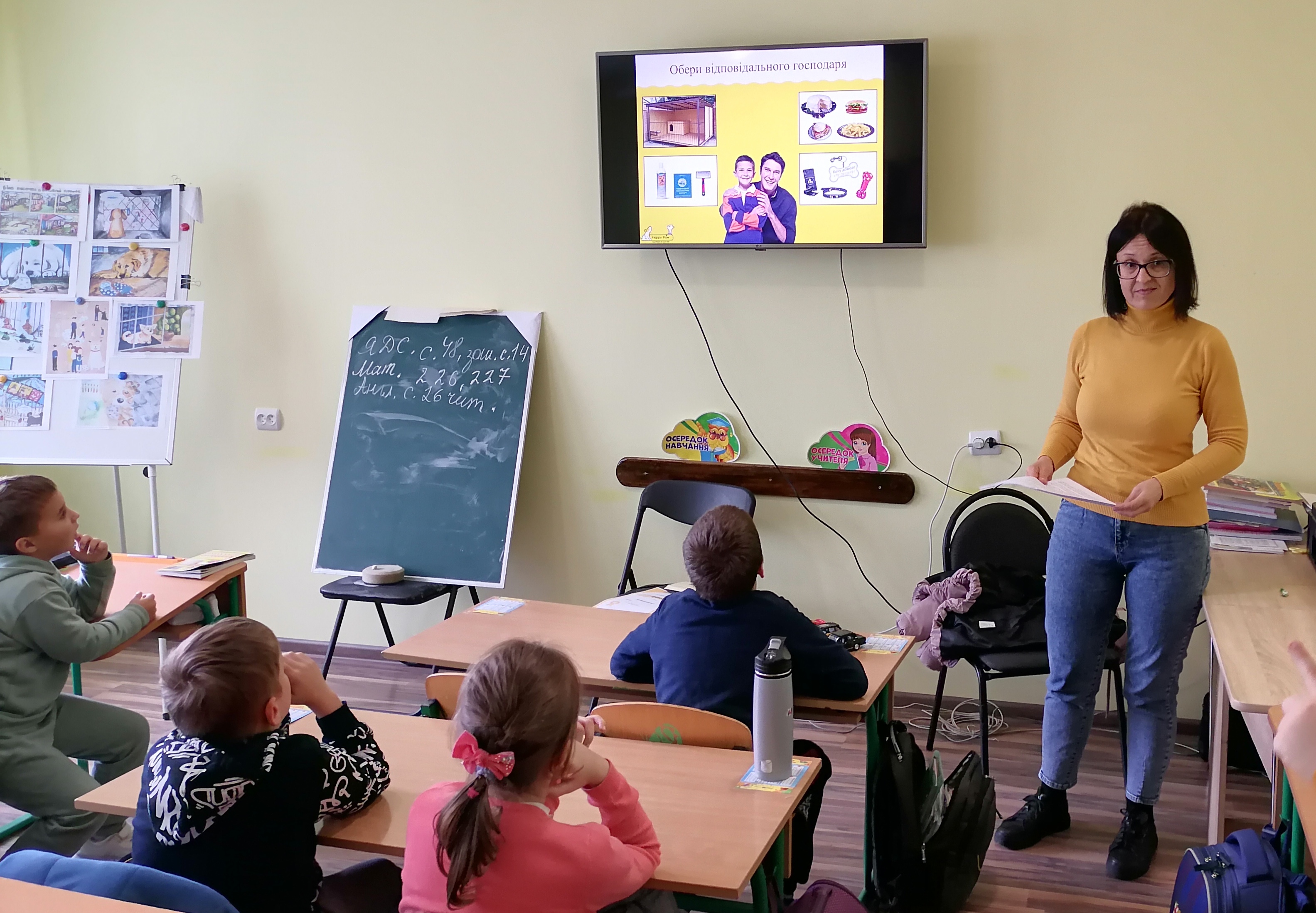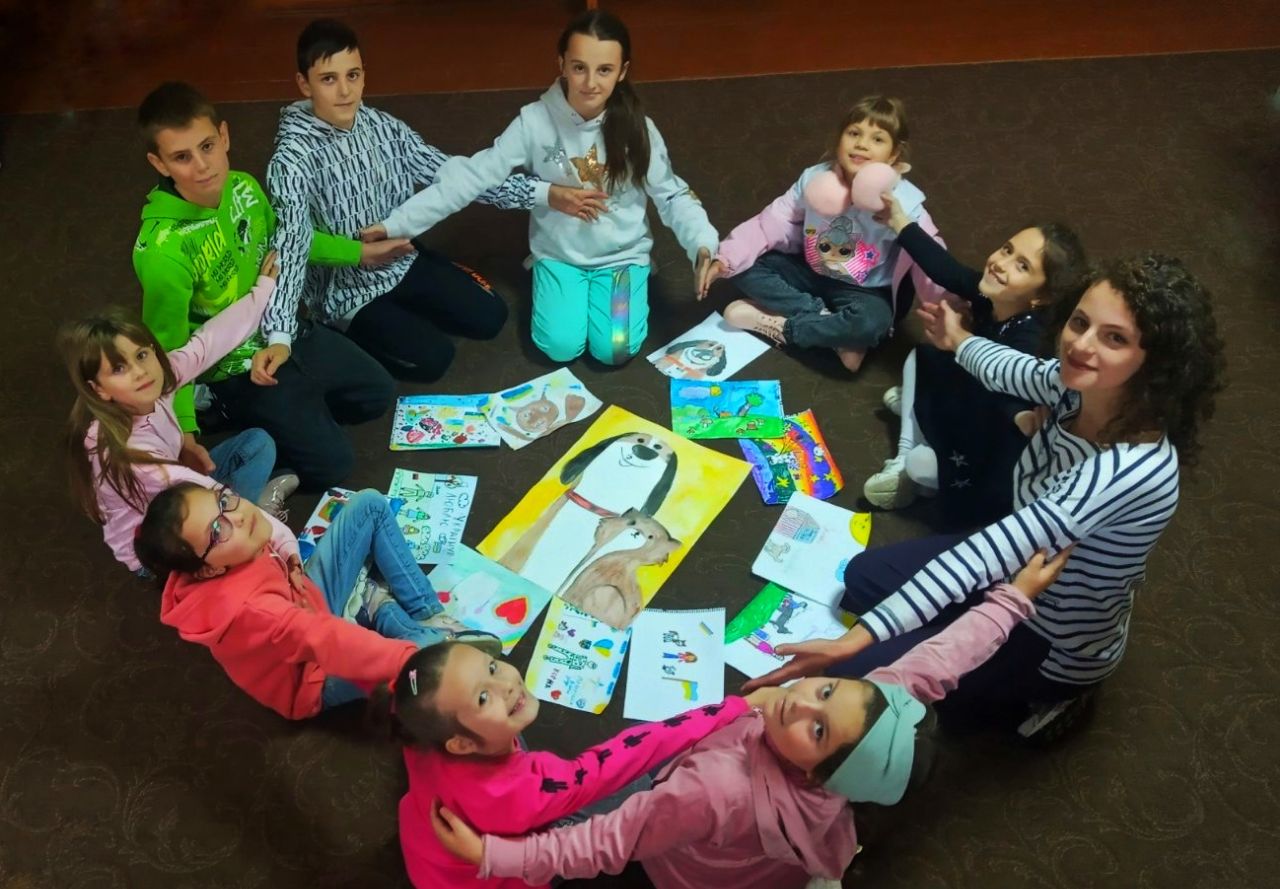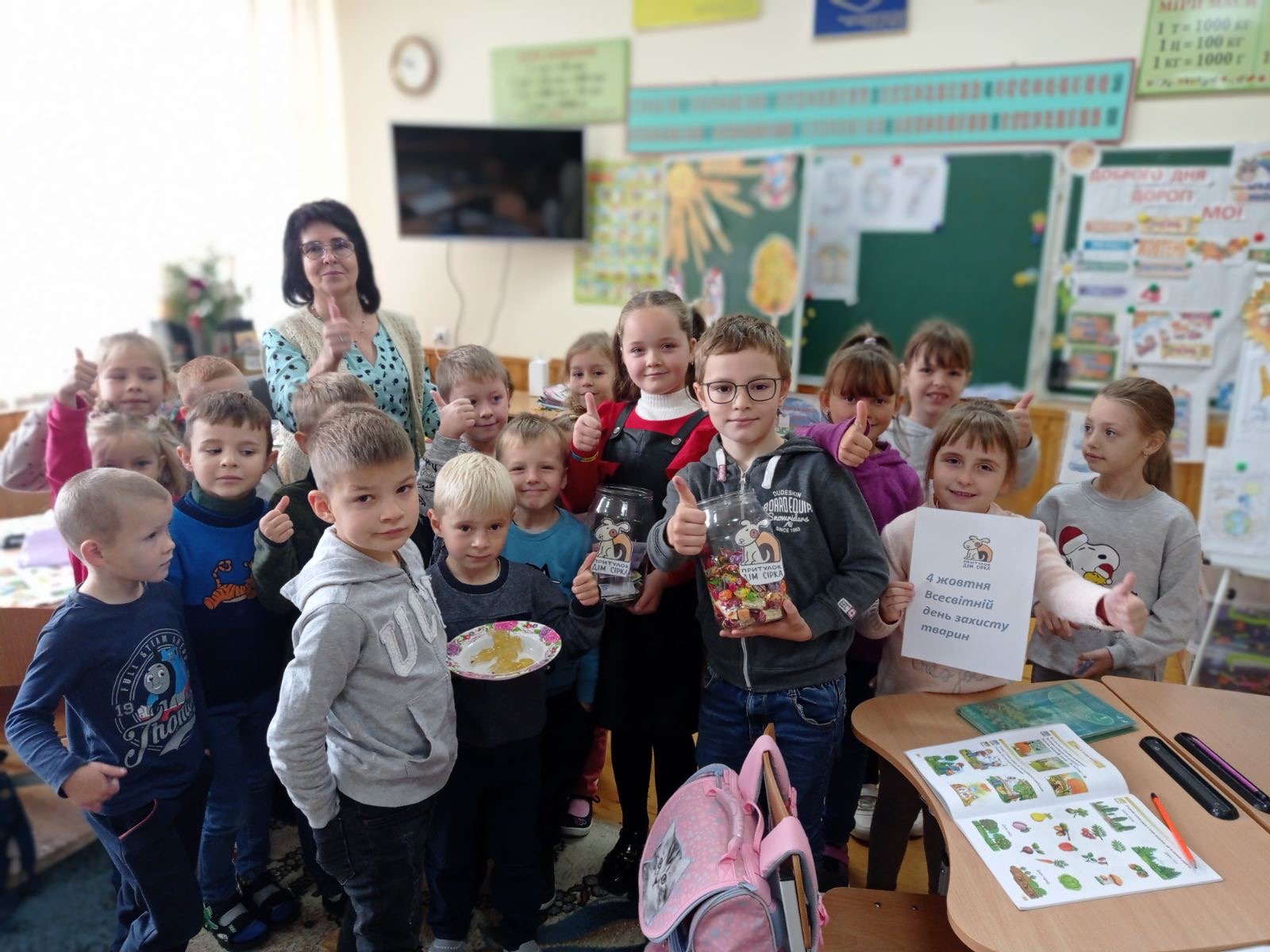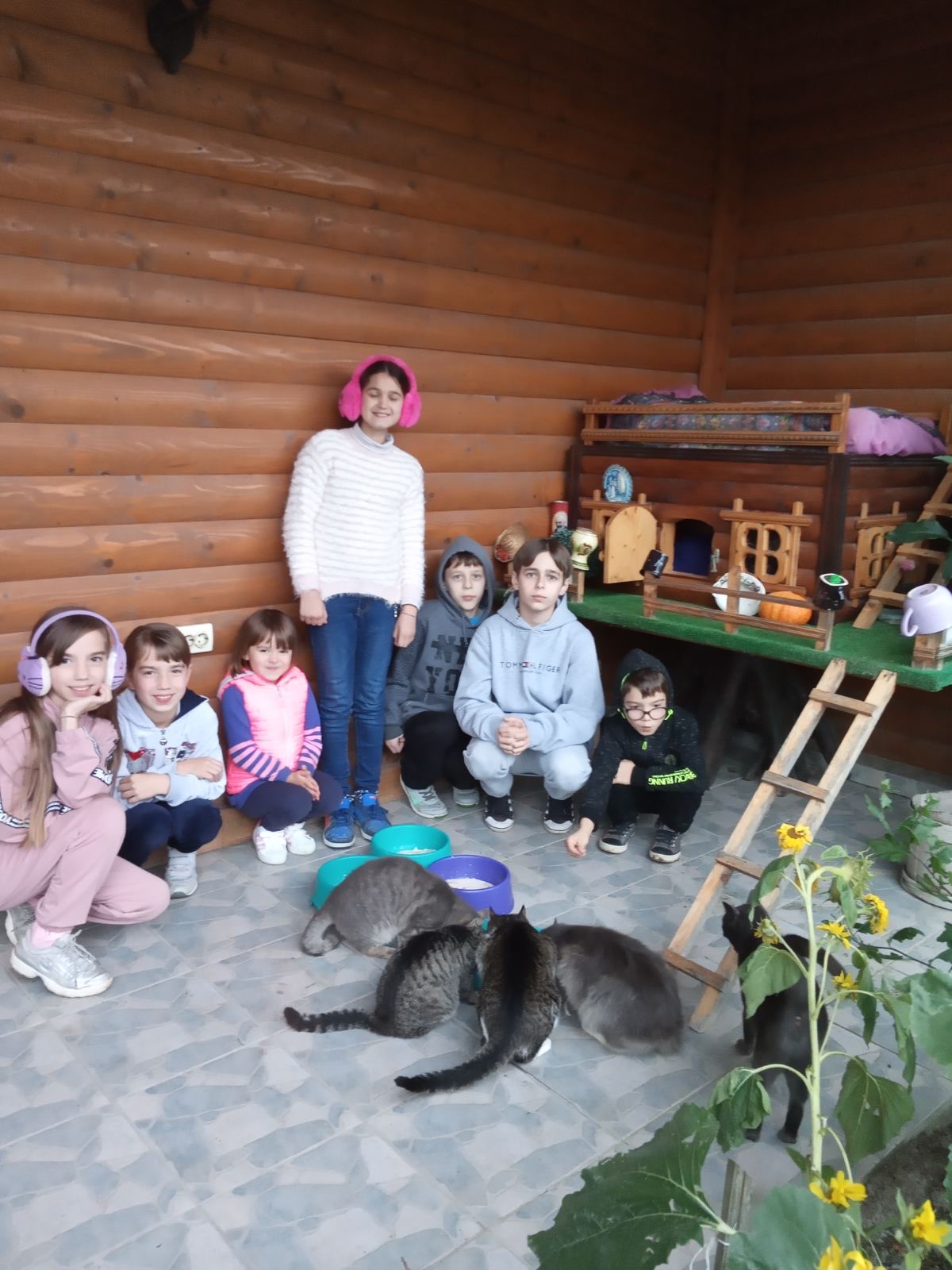 Kyiv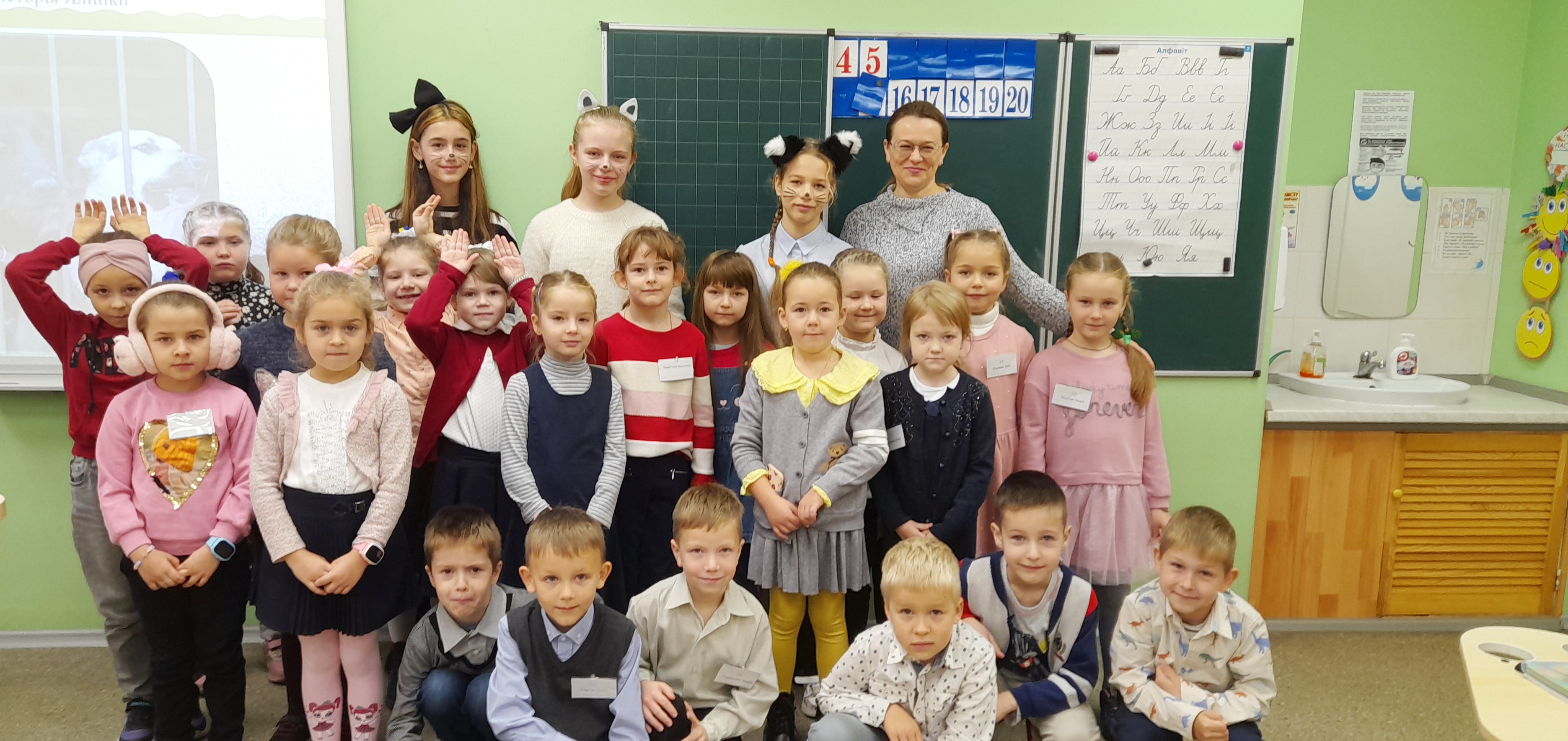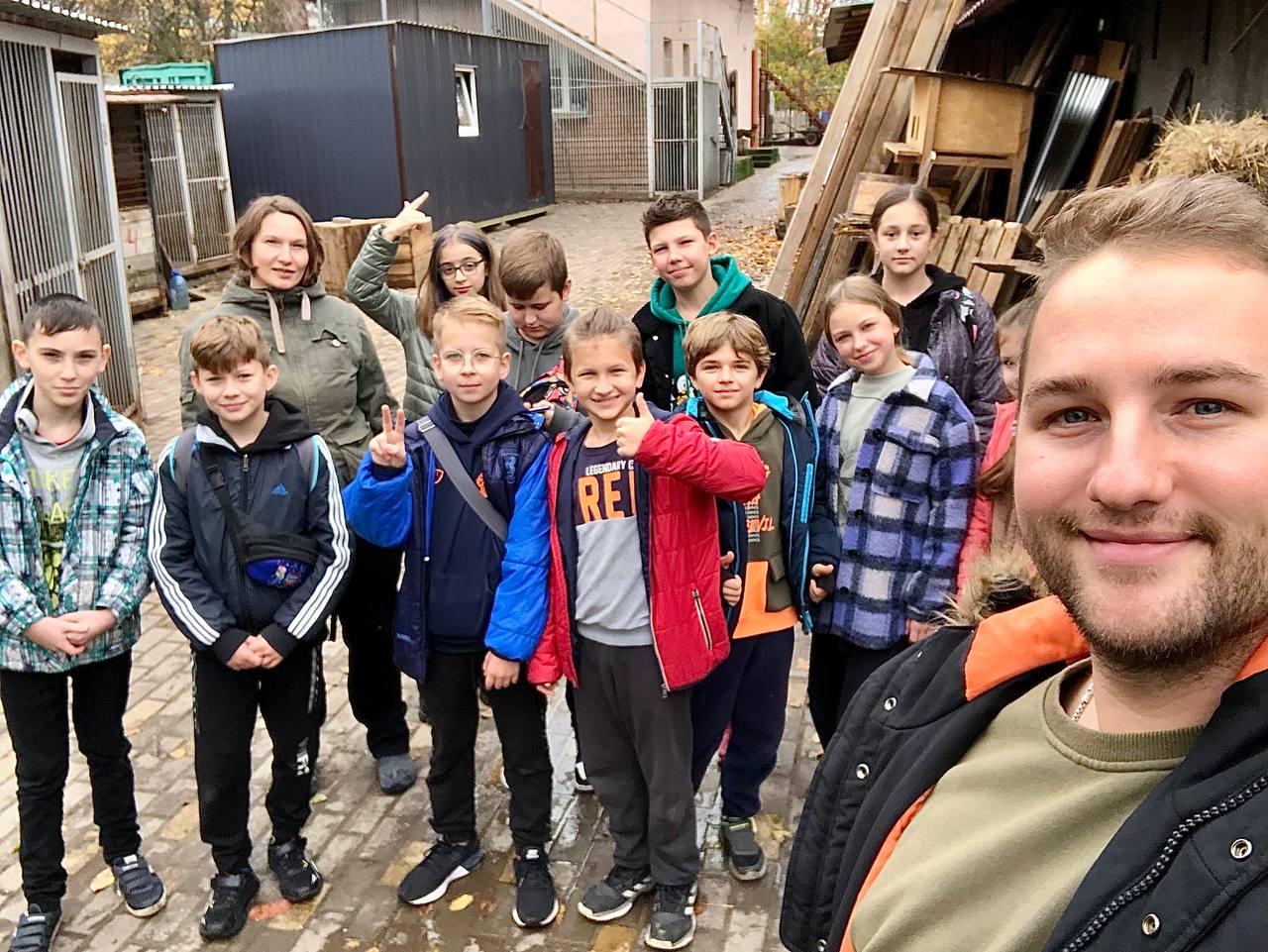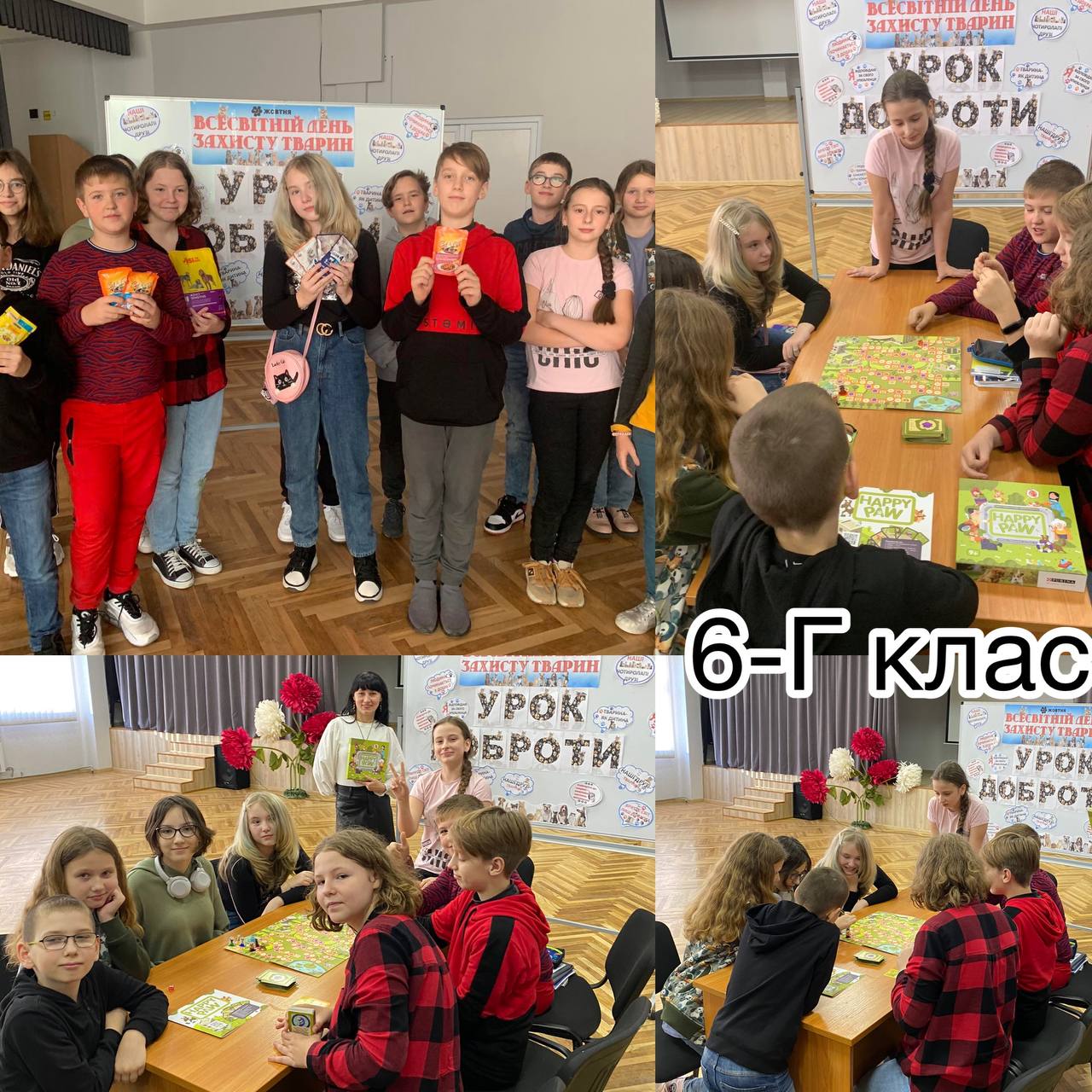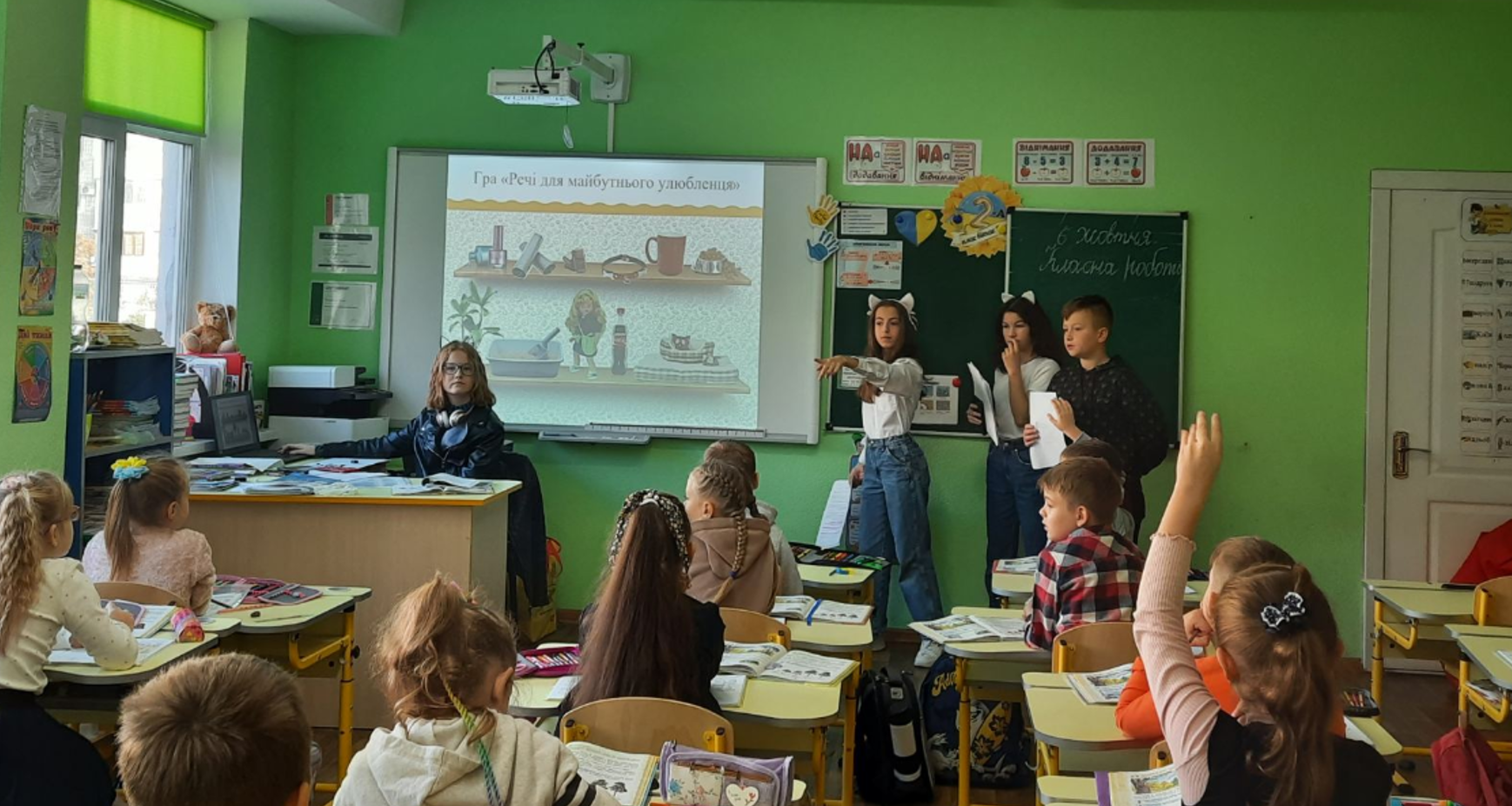 Kyiv region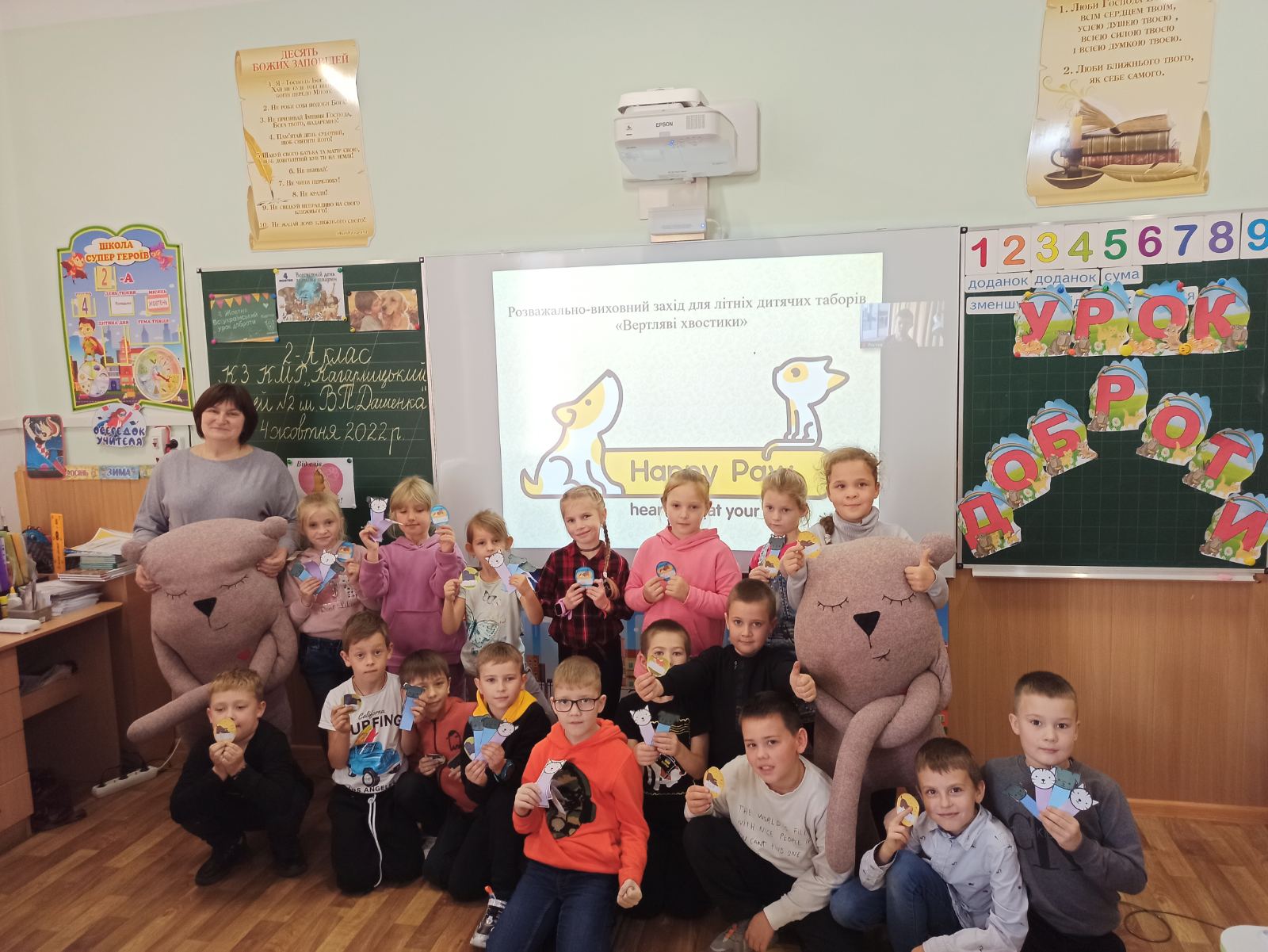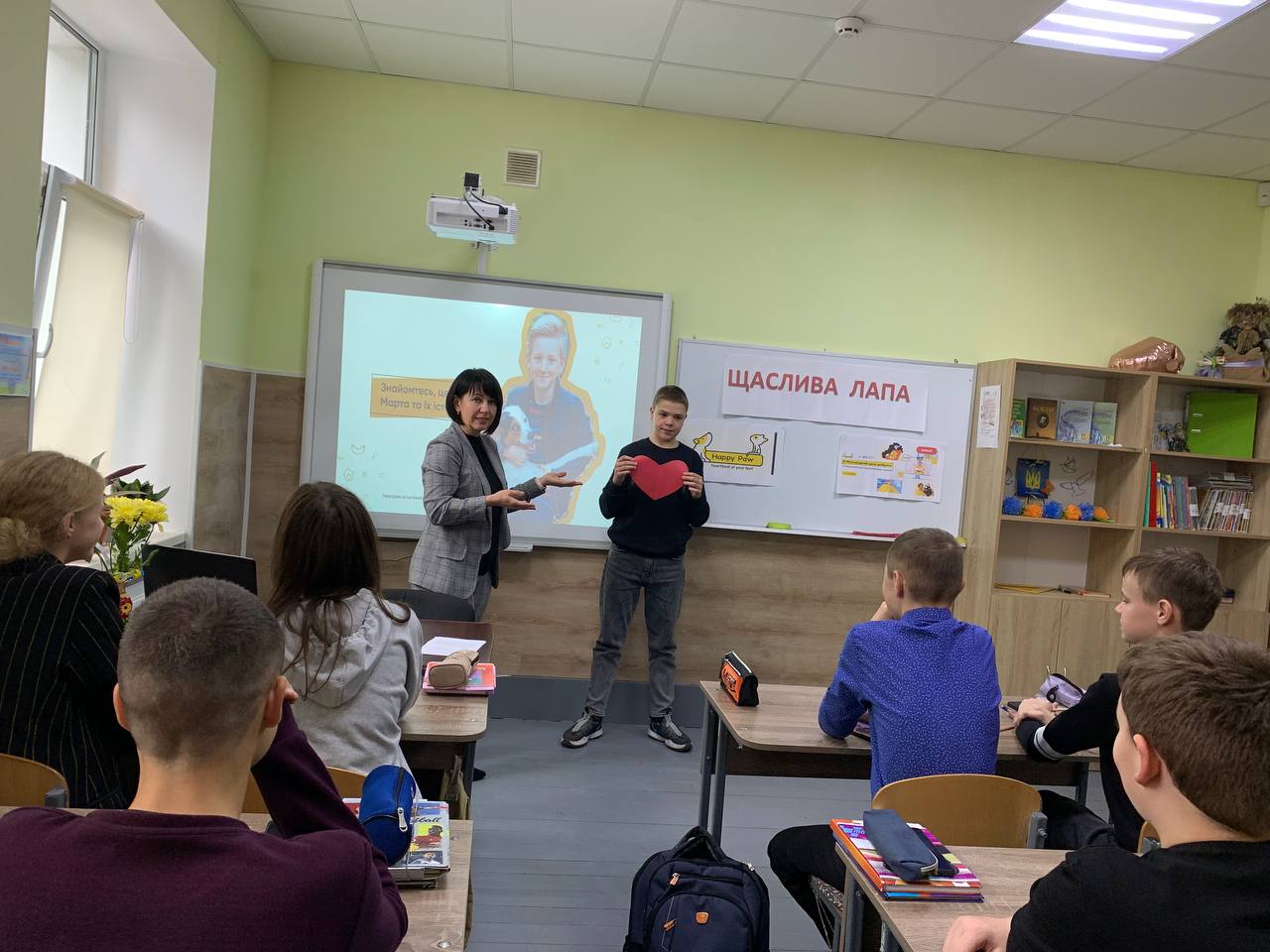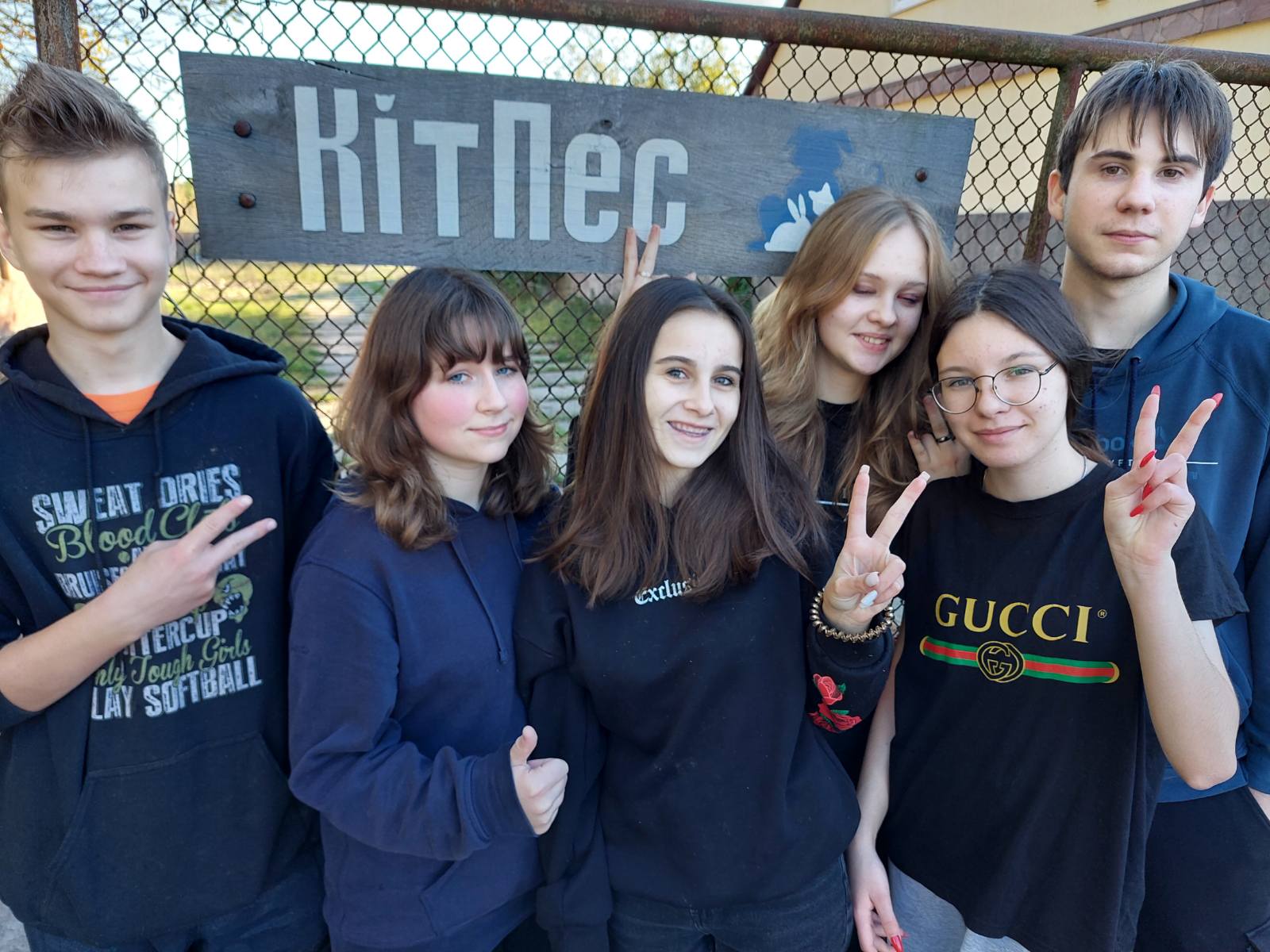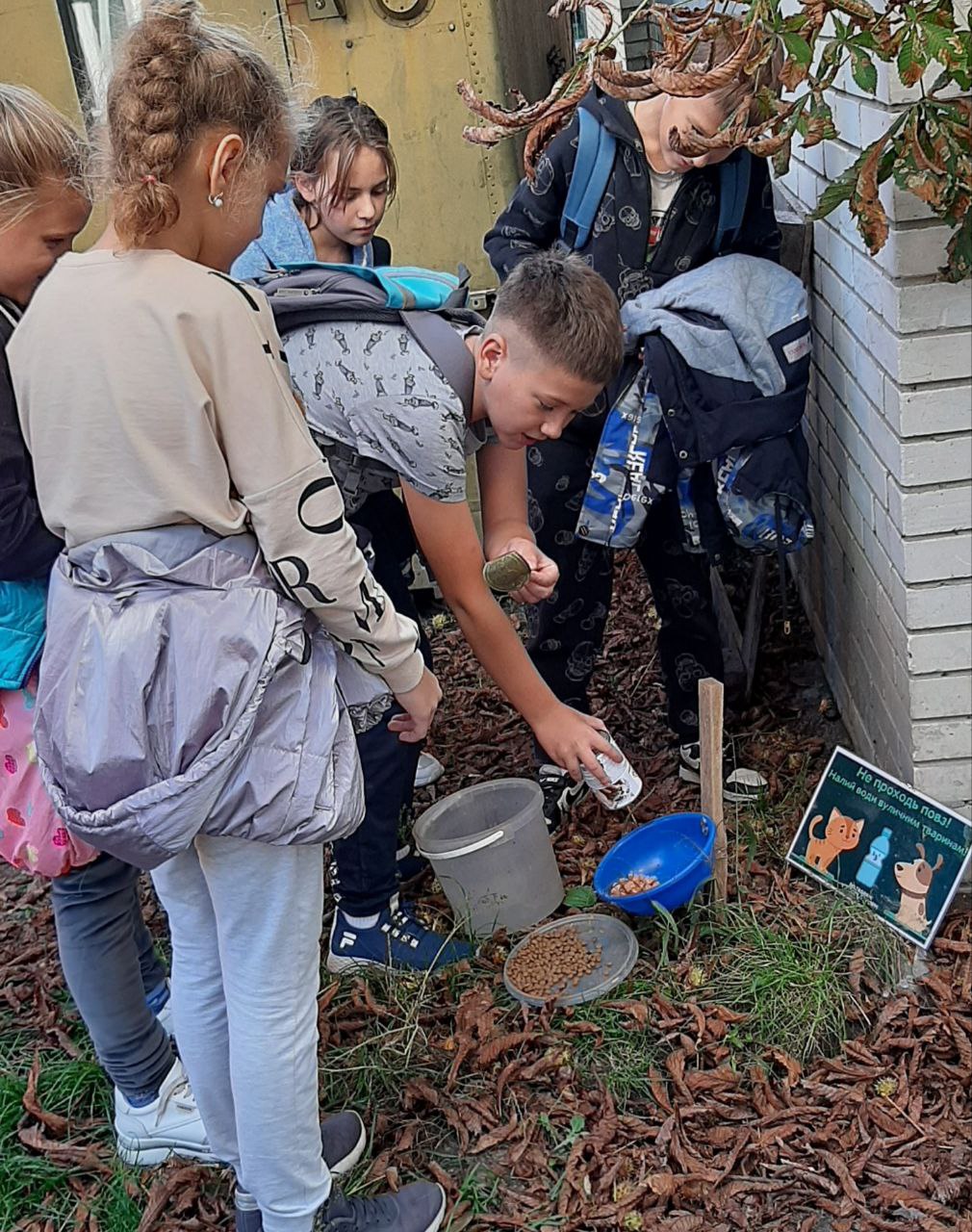 Kirovohrad region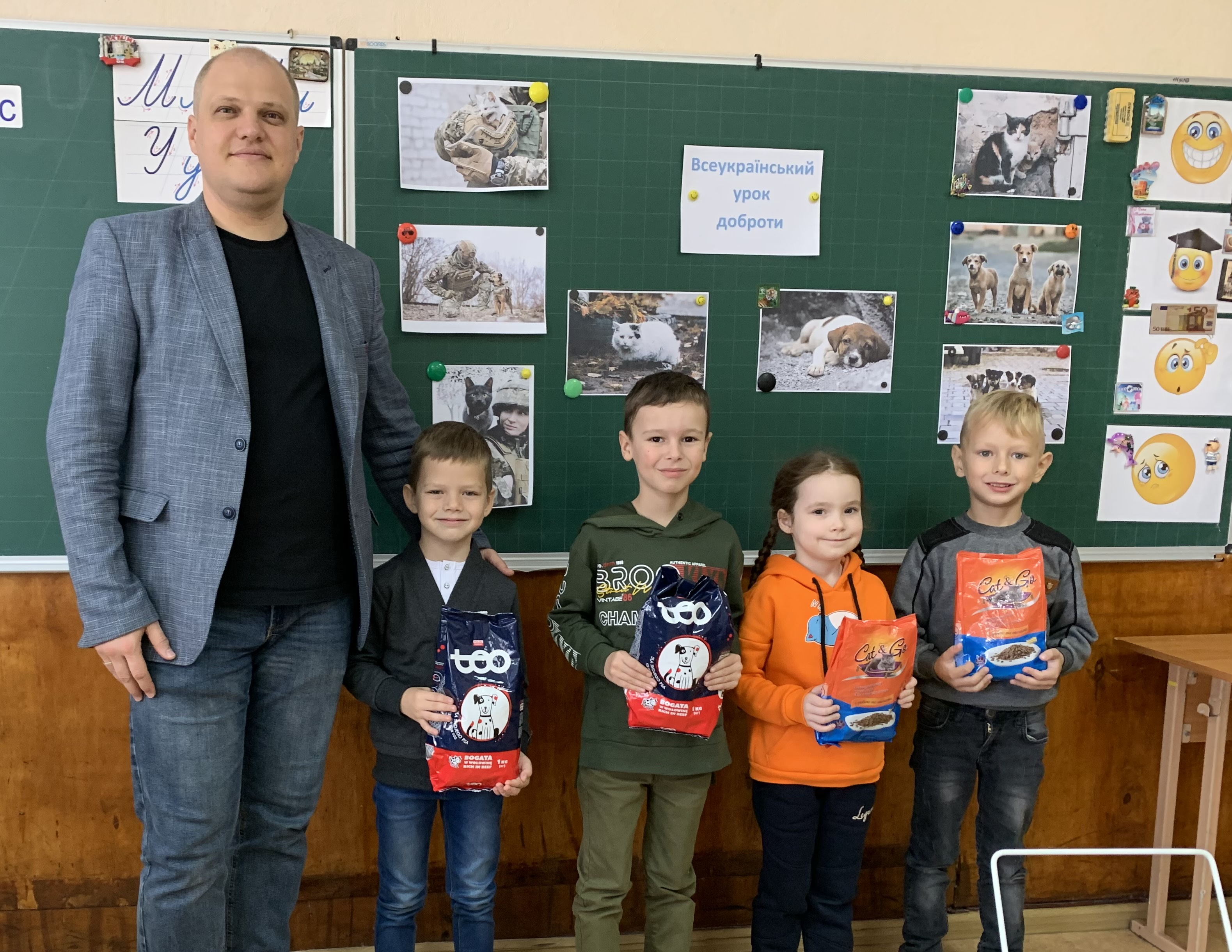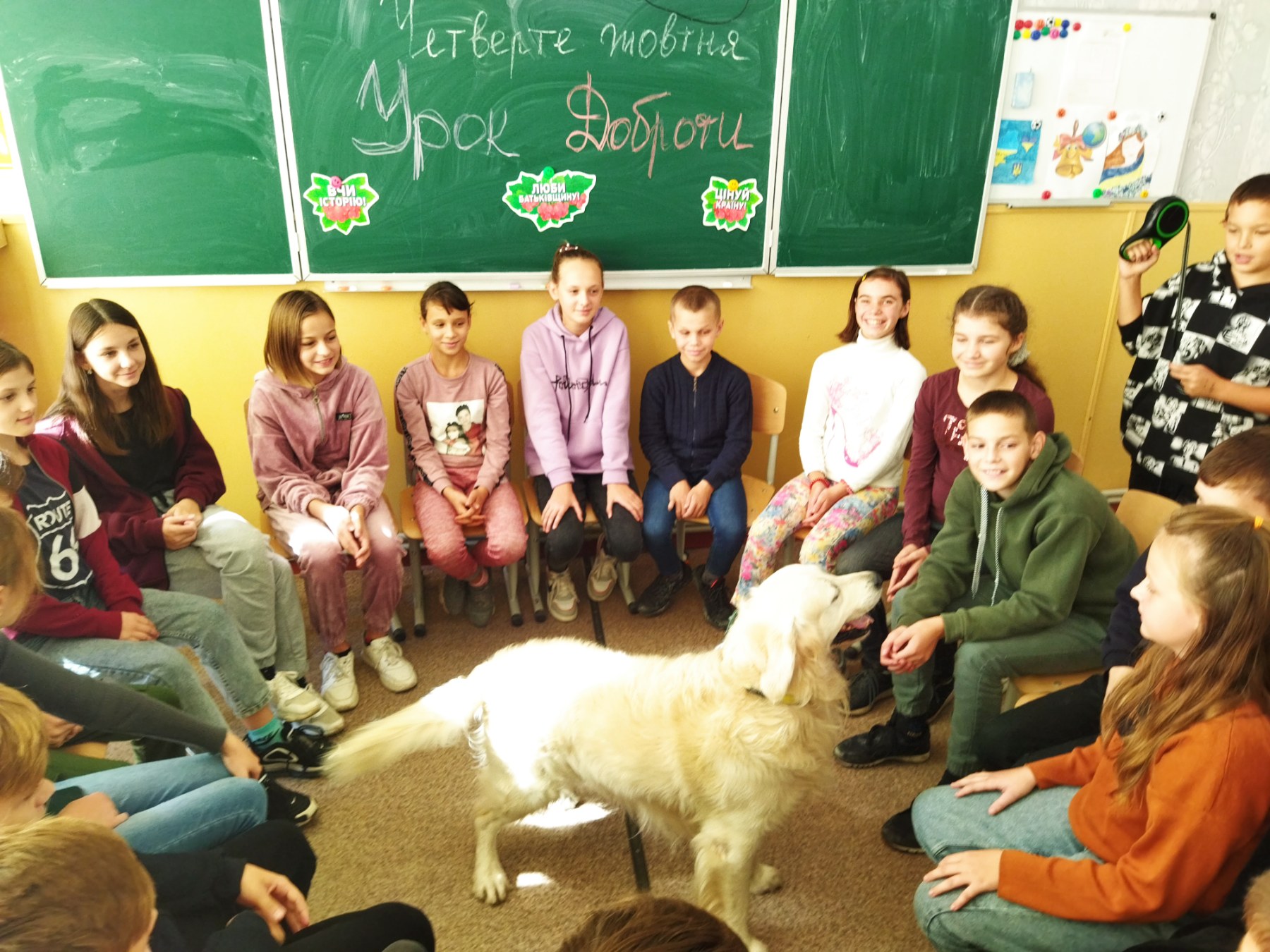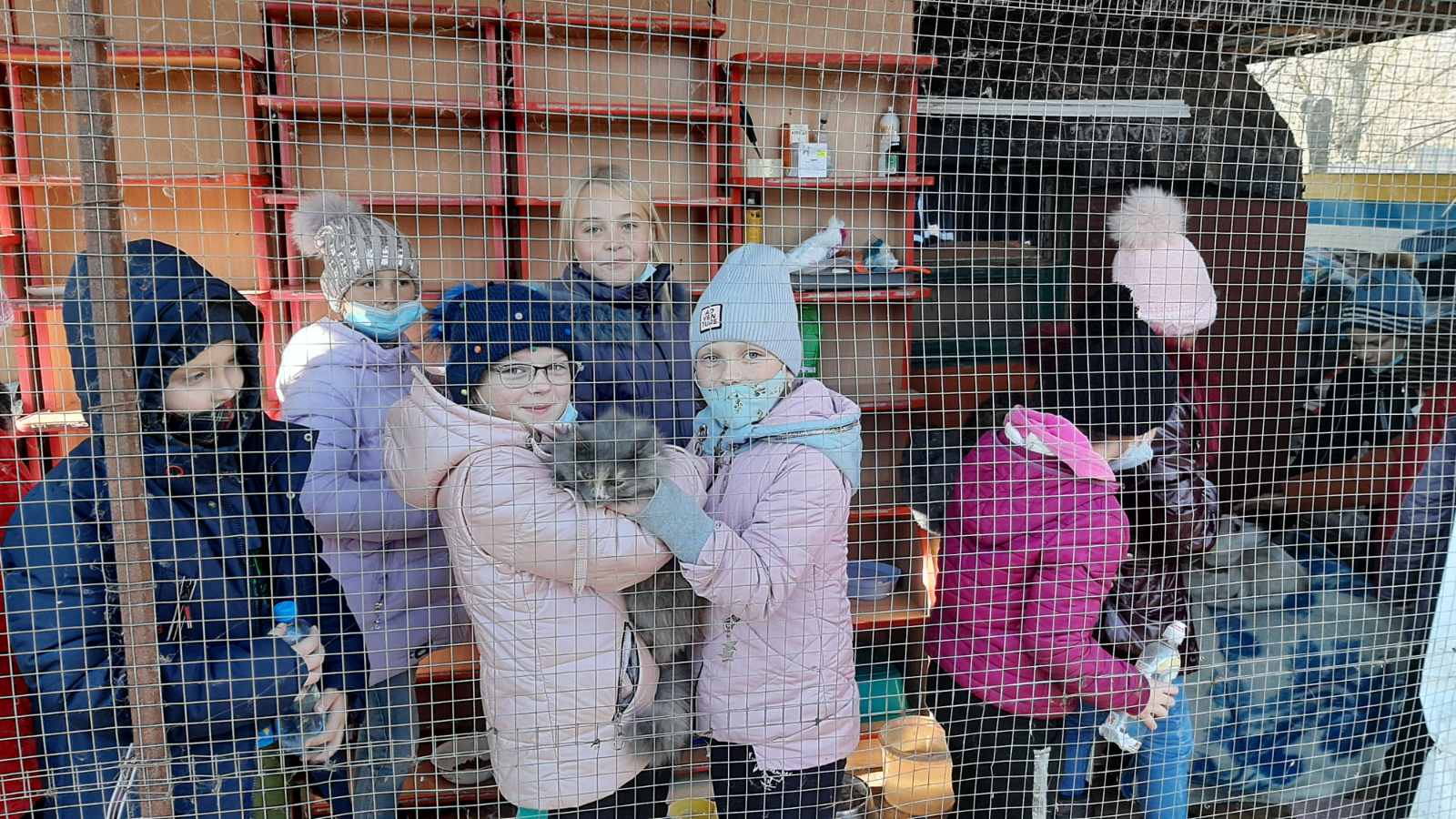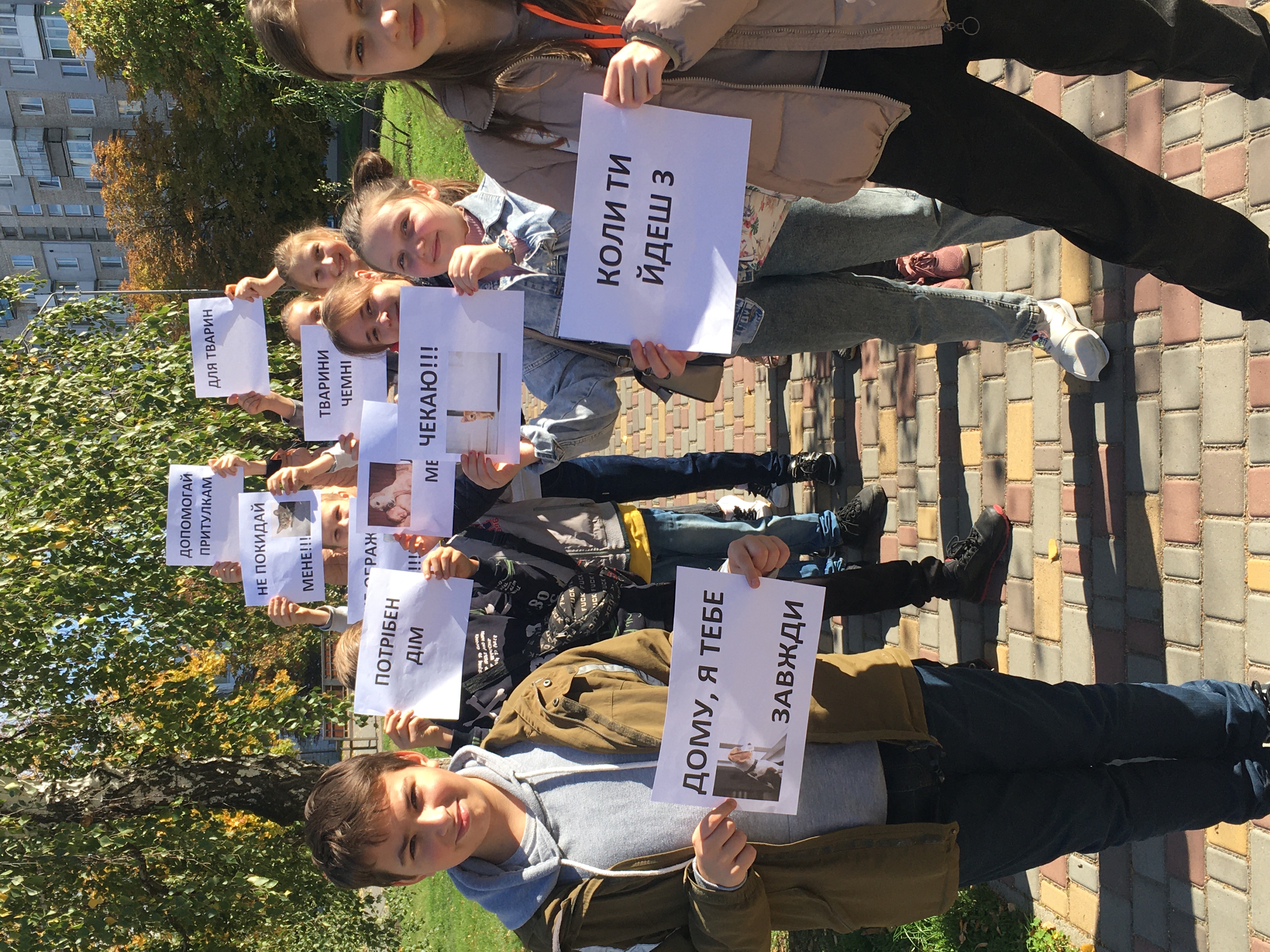 Luhansk region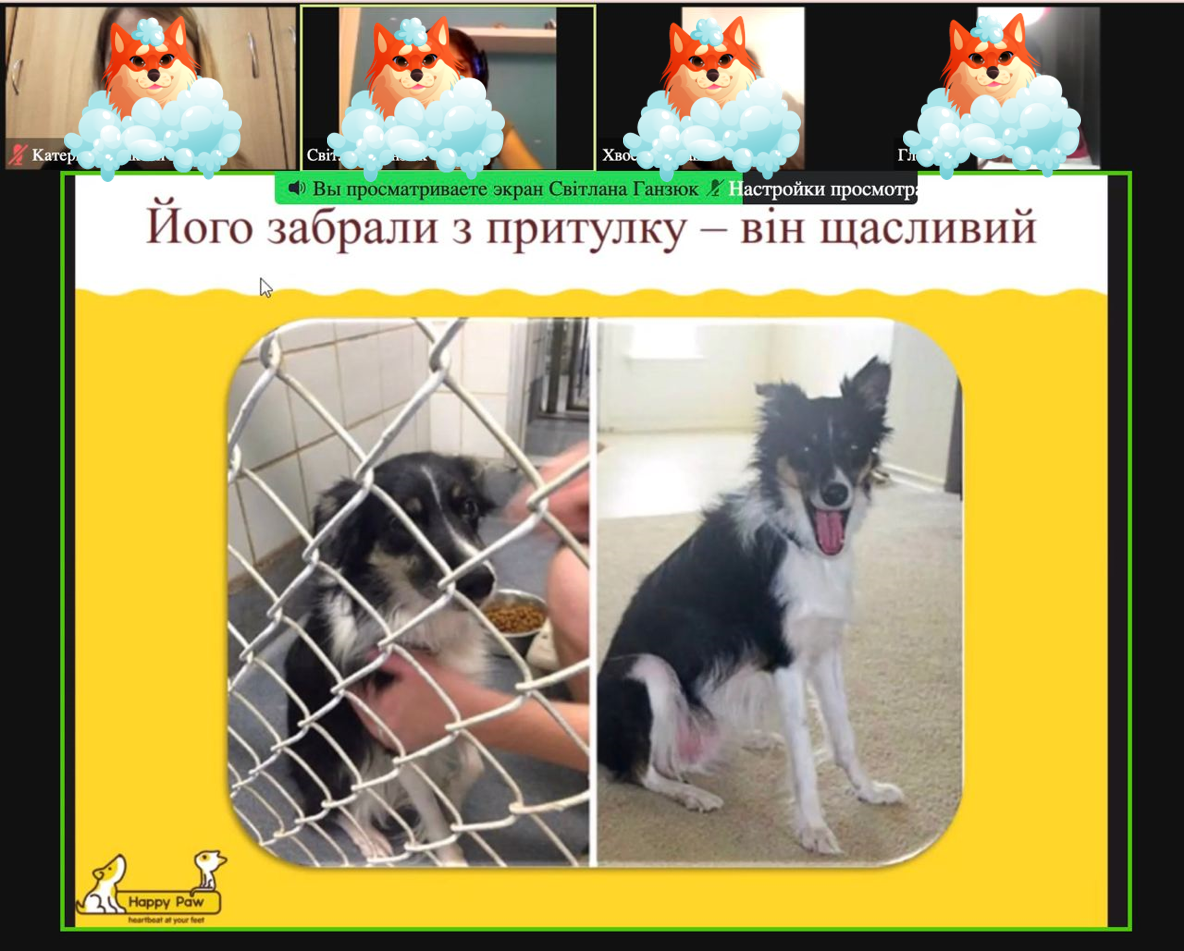 Lviv region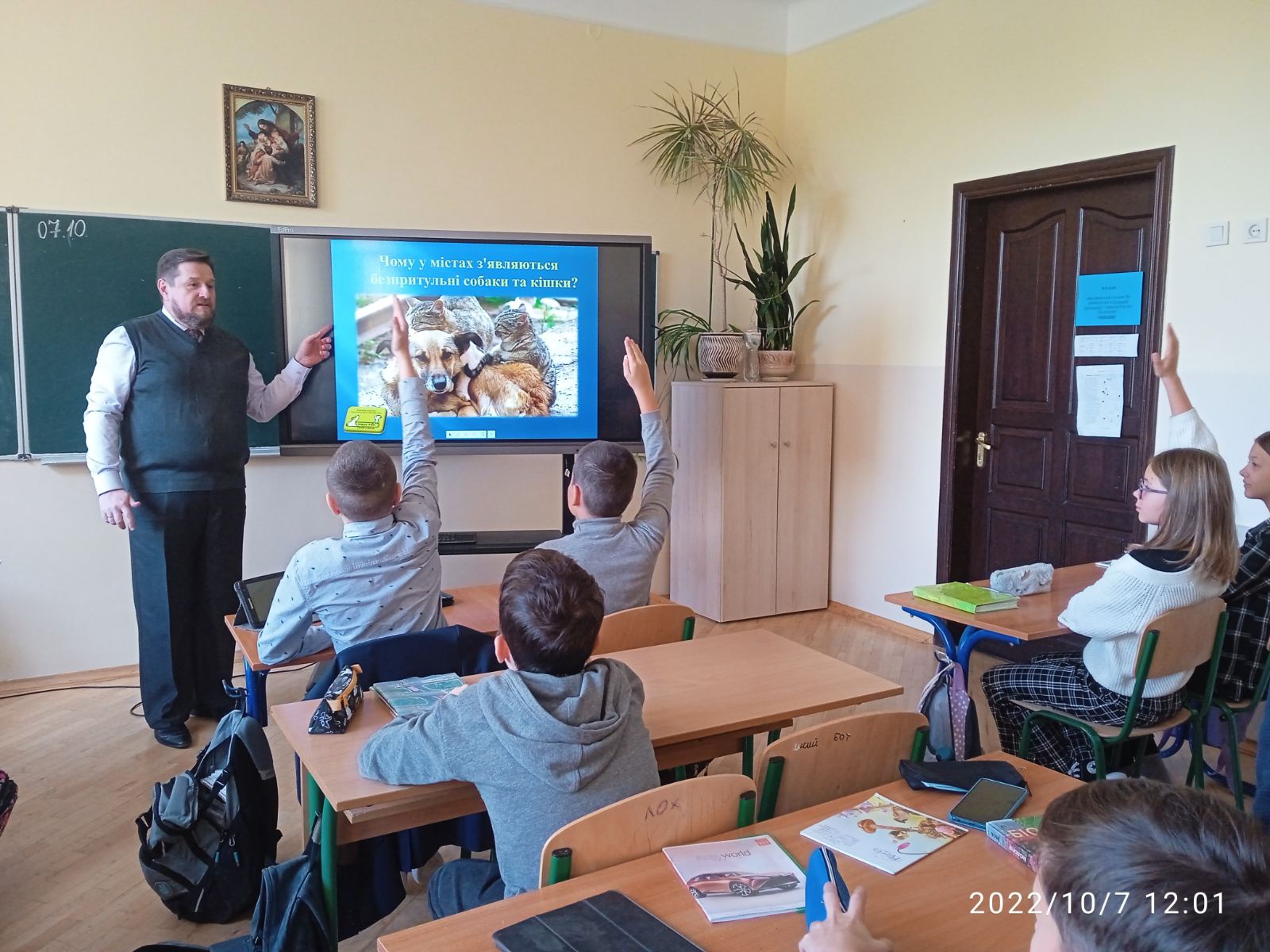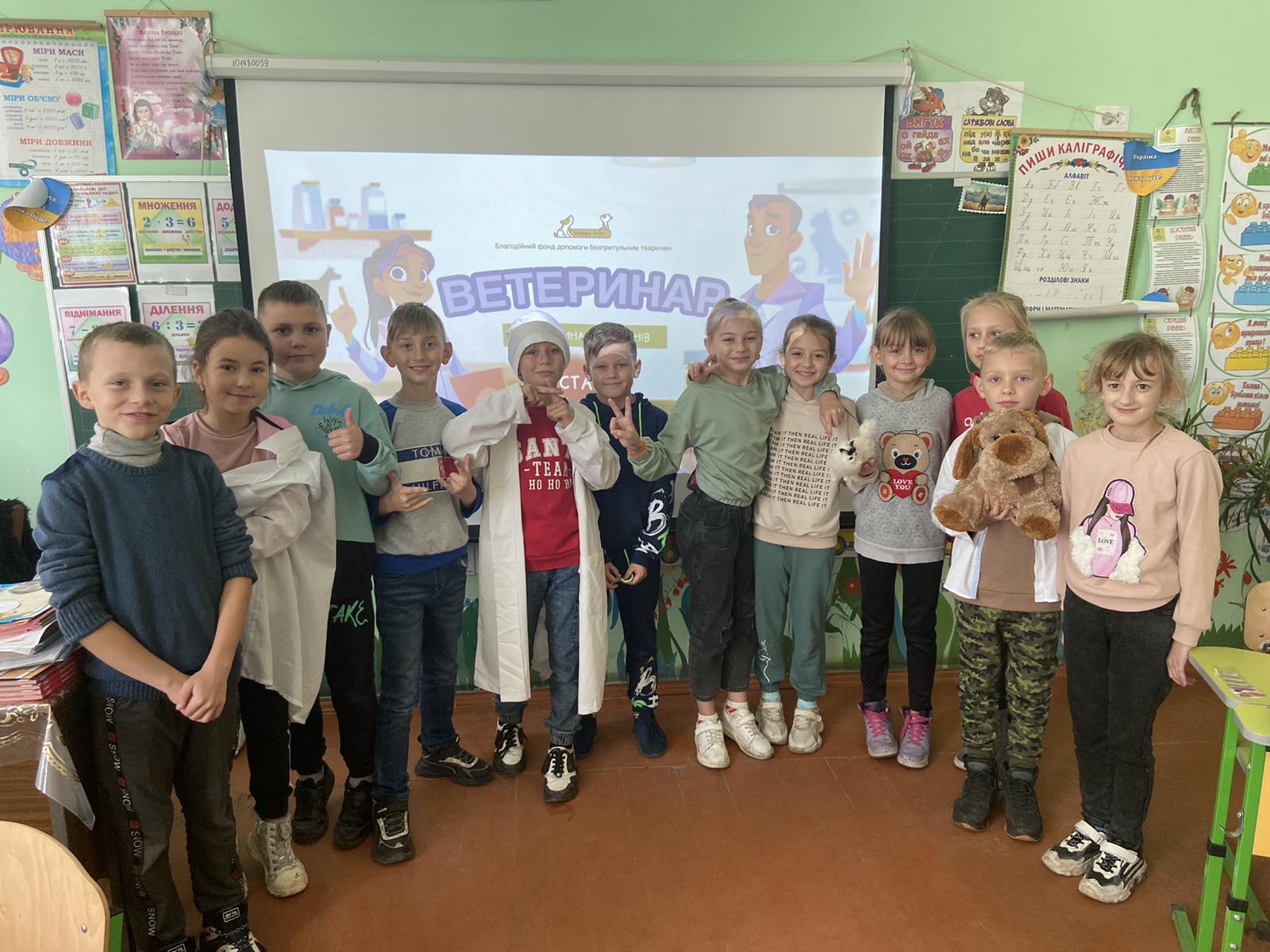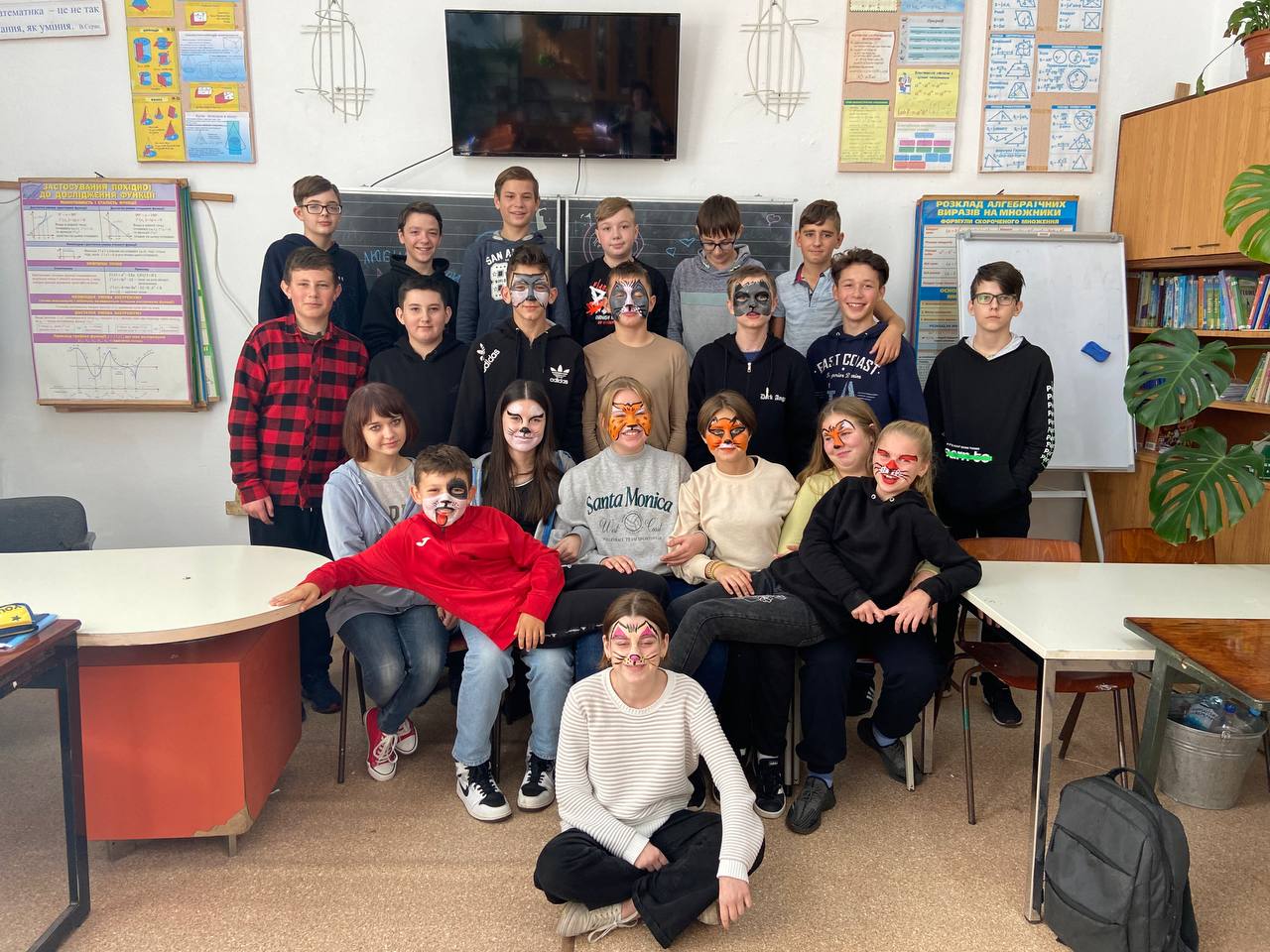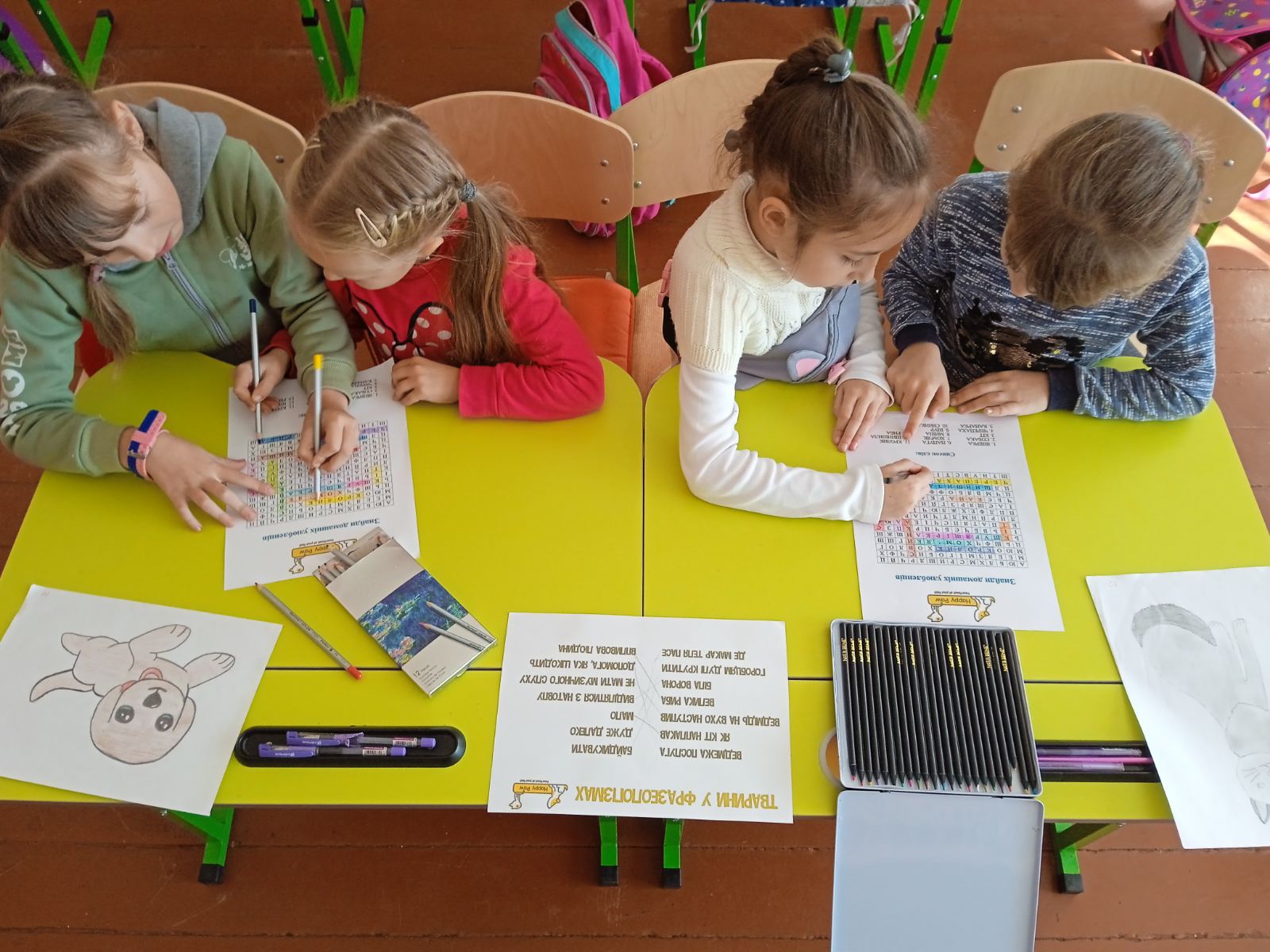 Mykolaiv region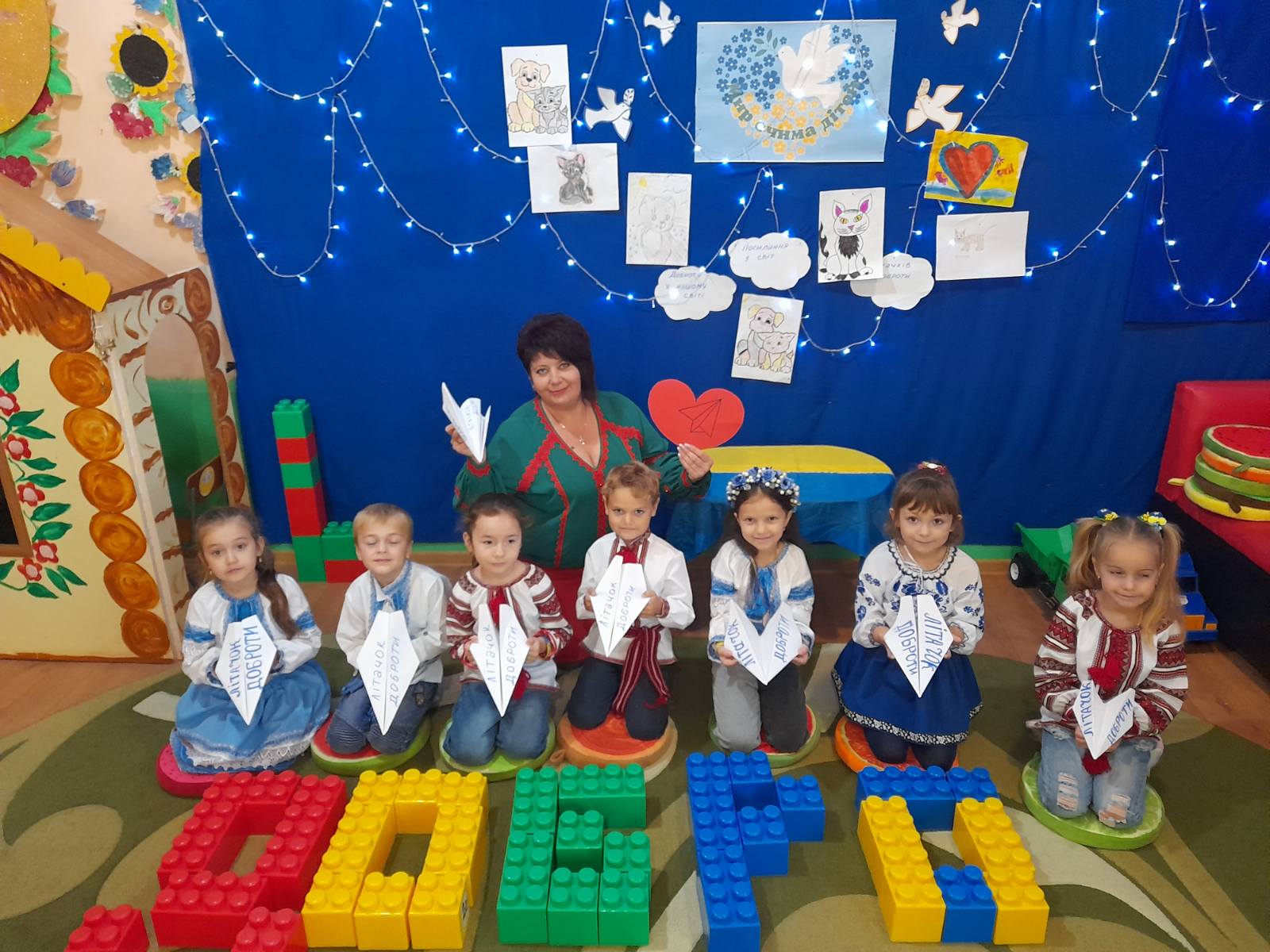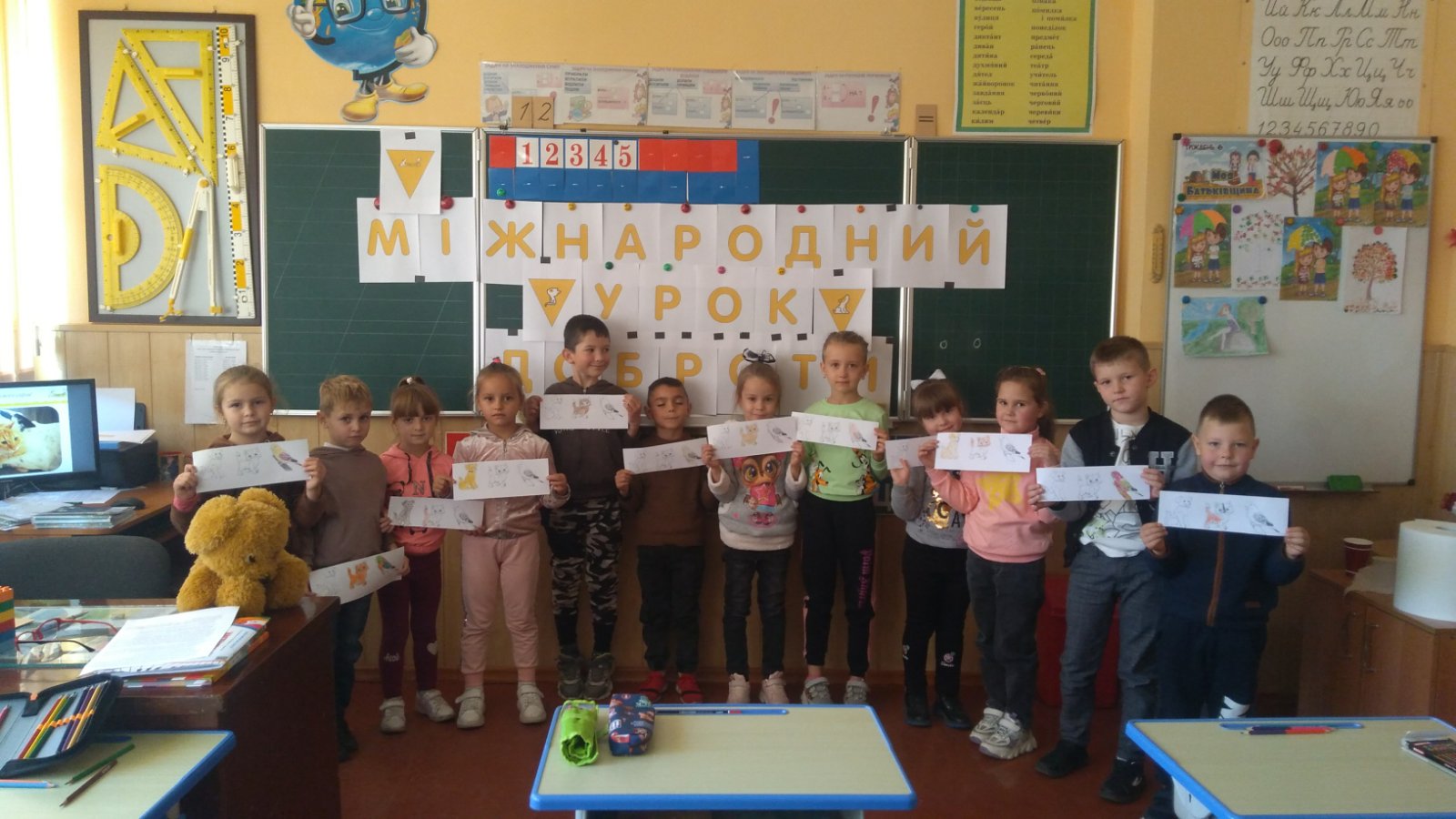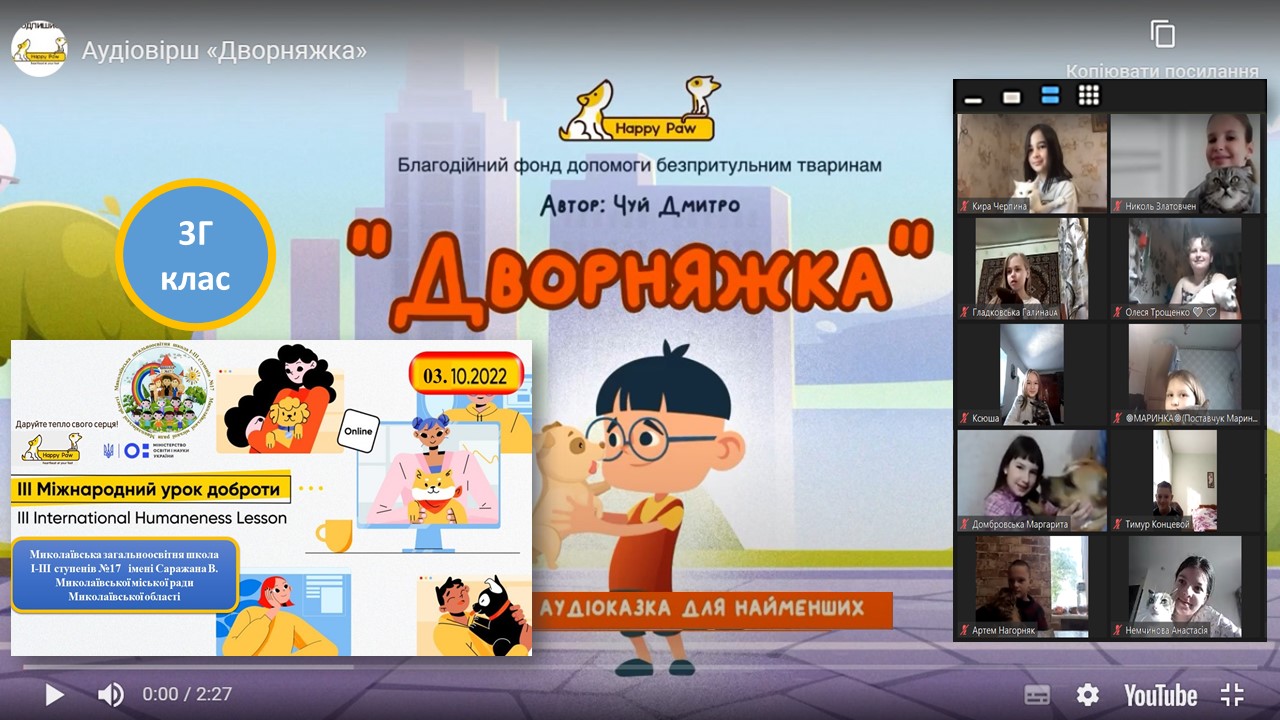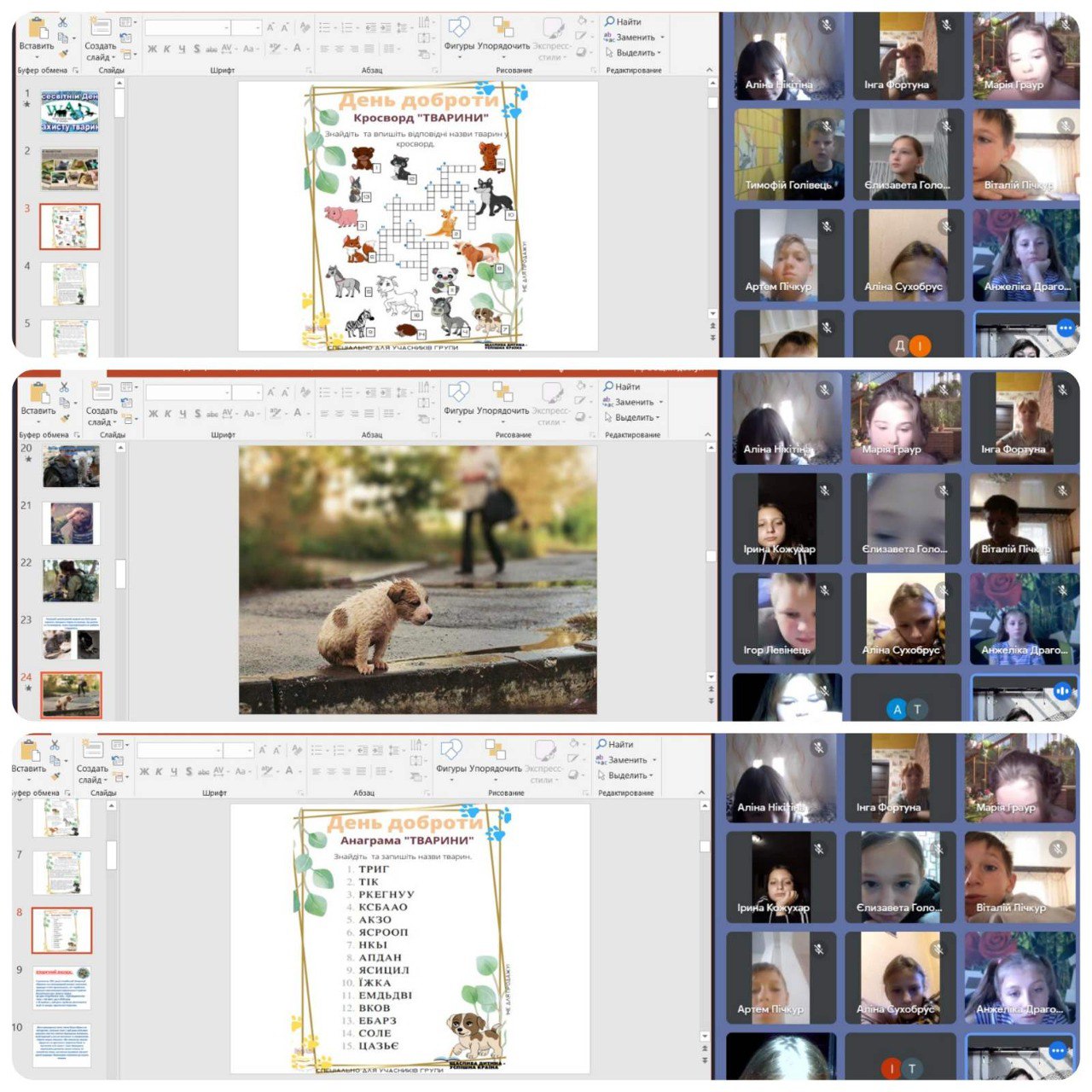 Odessa region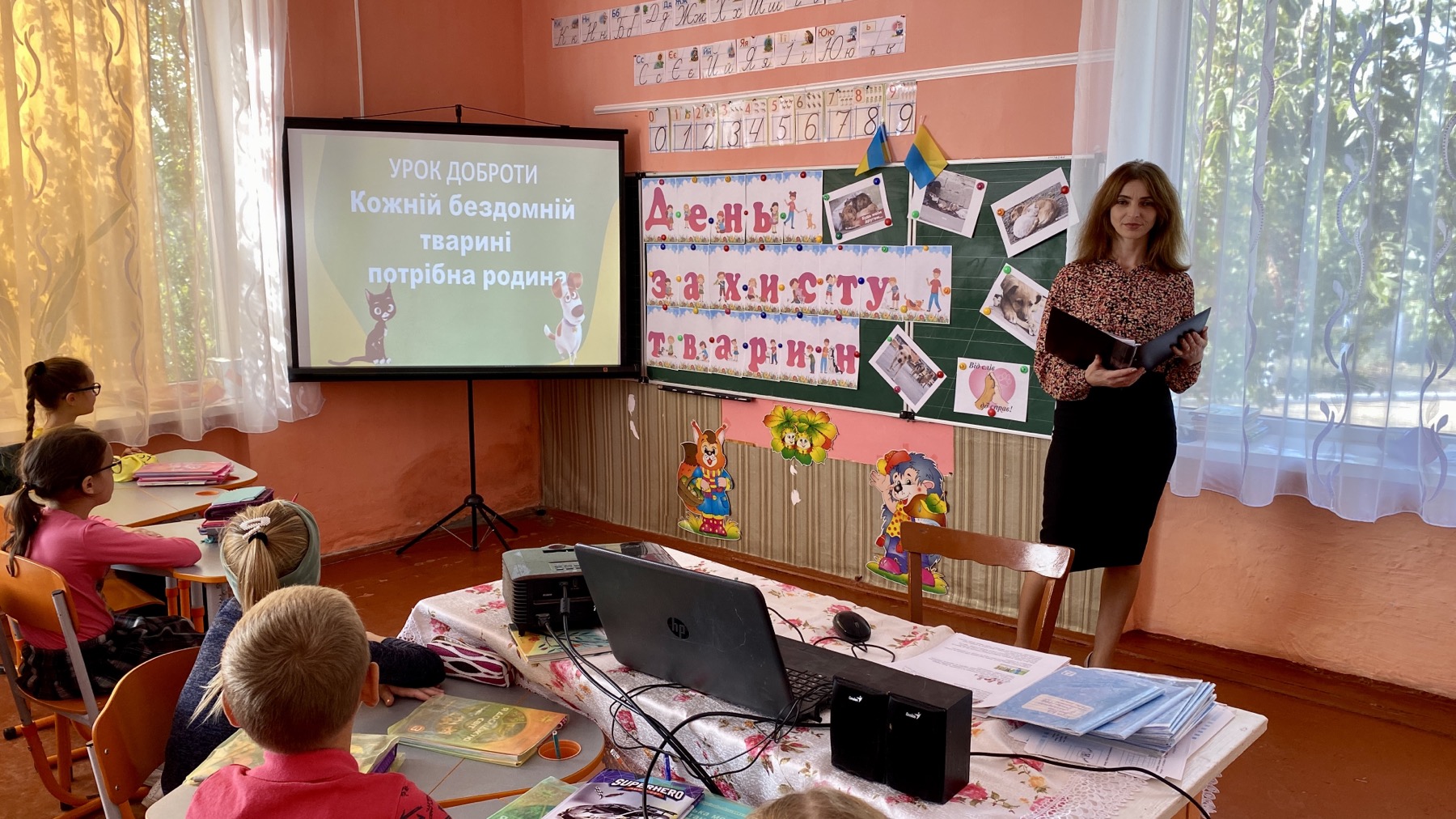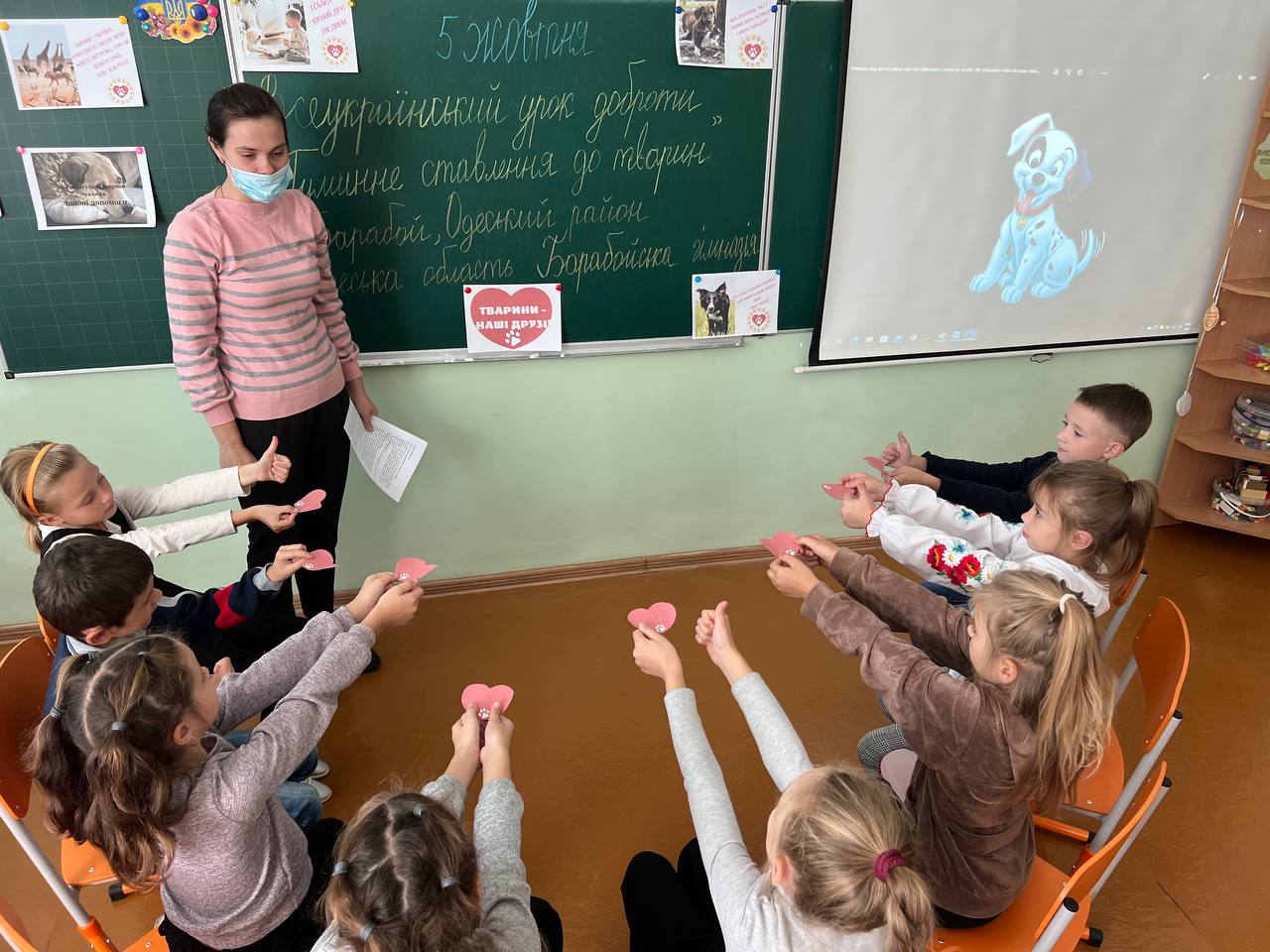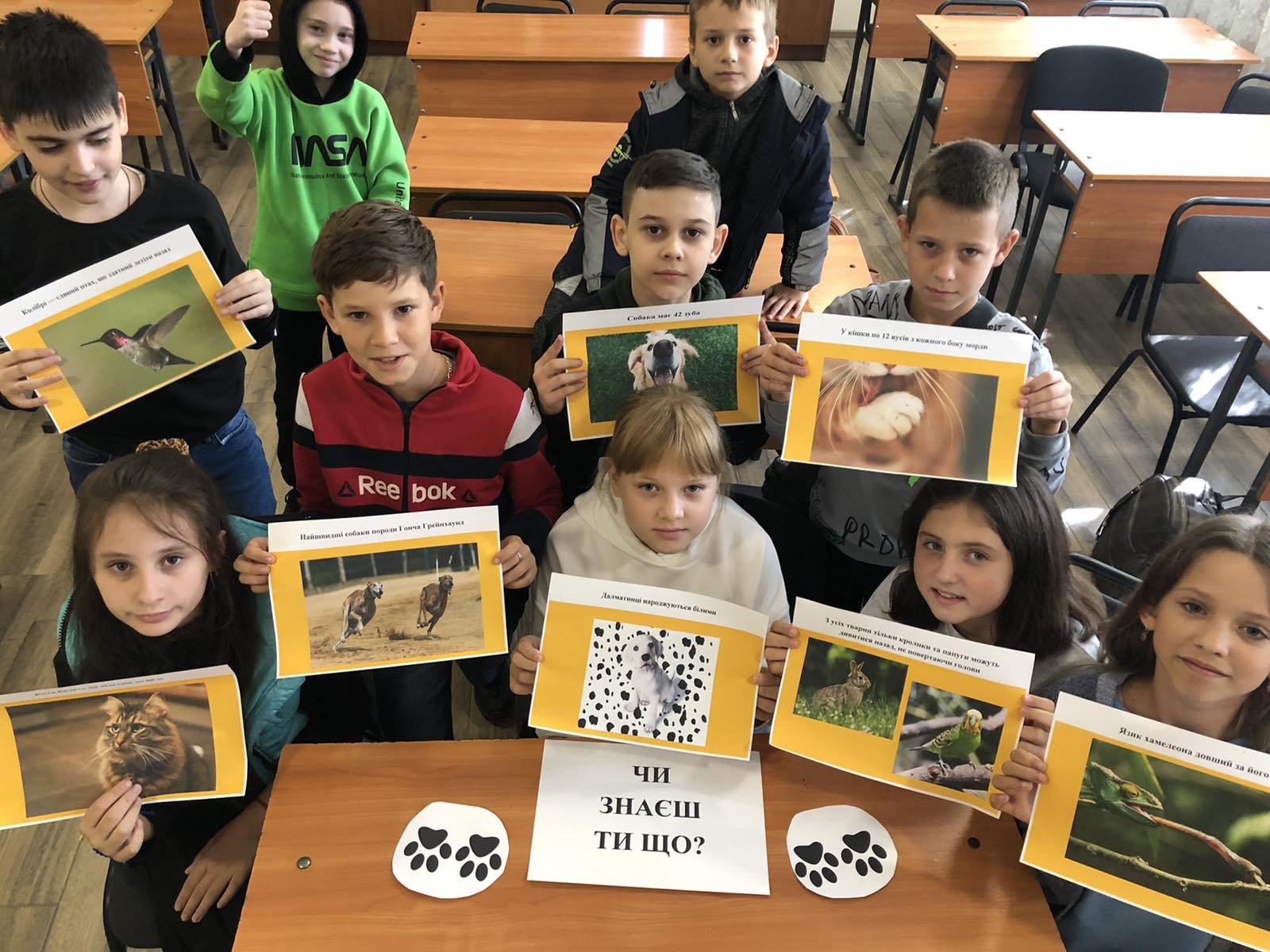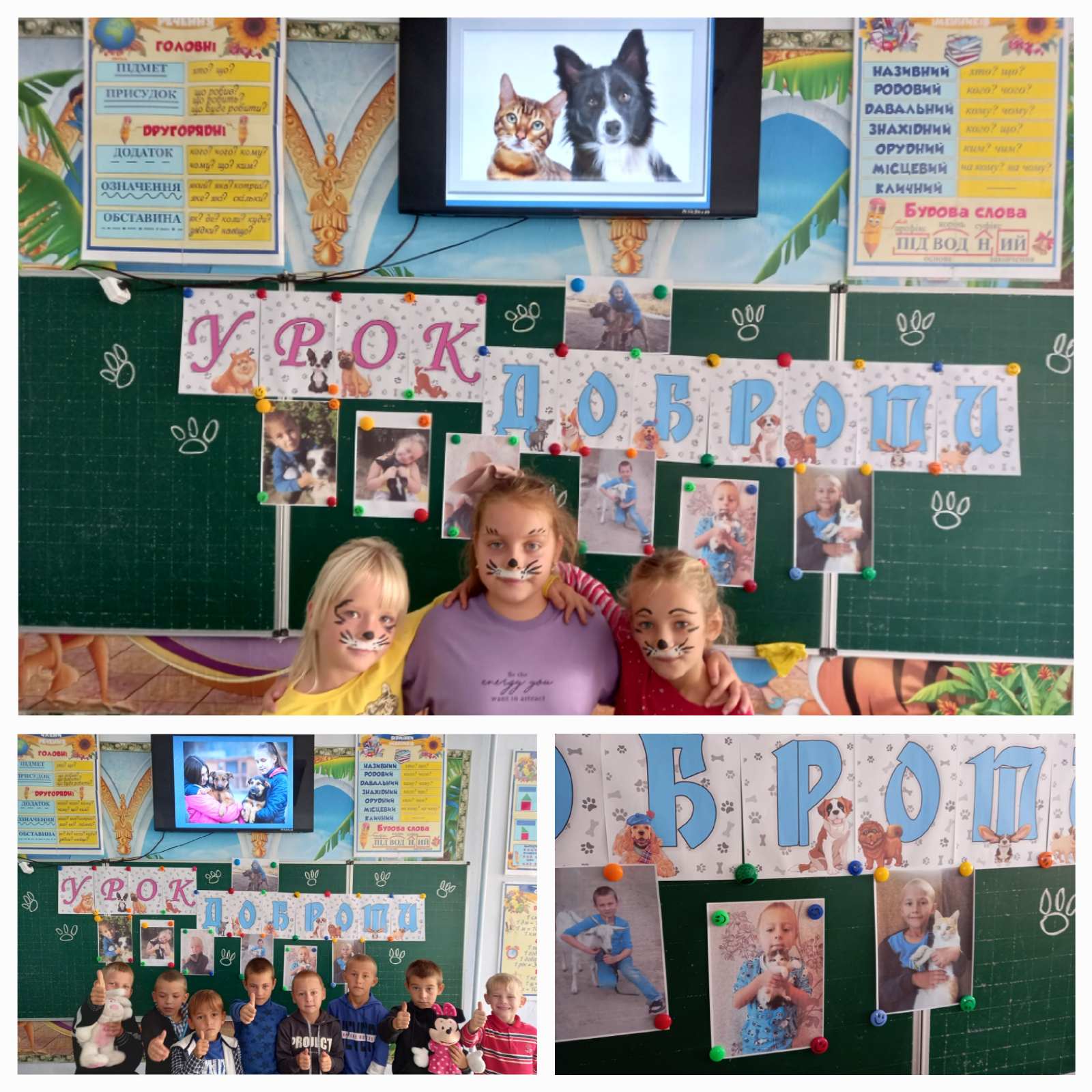 Poltava region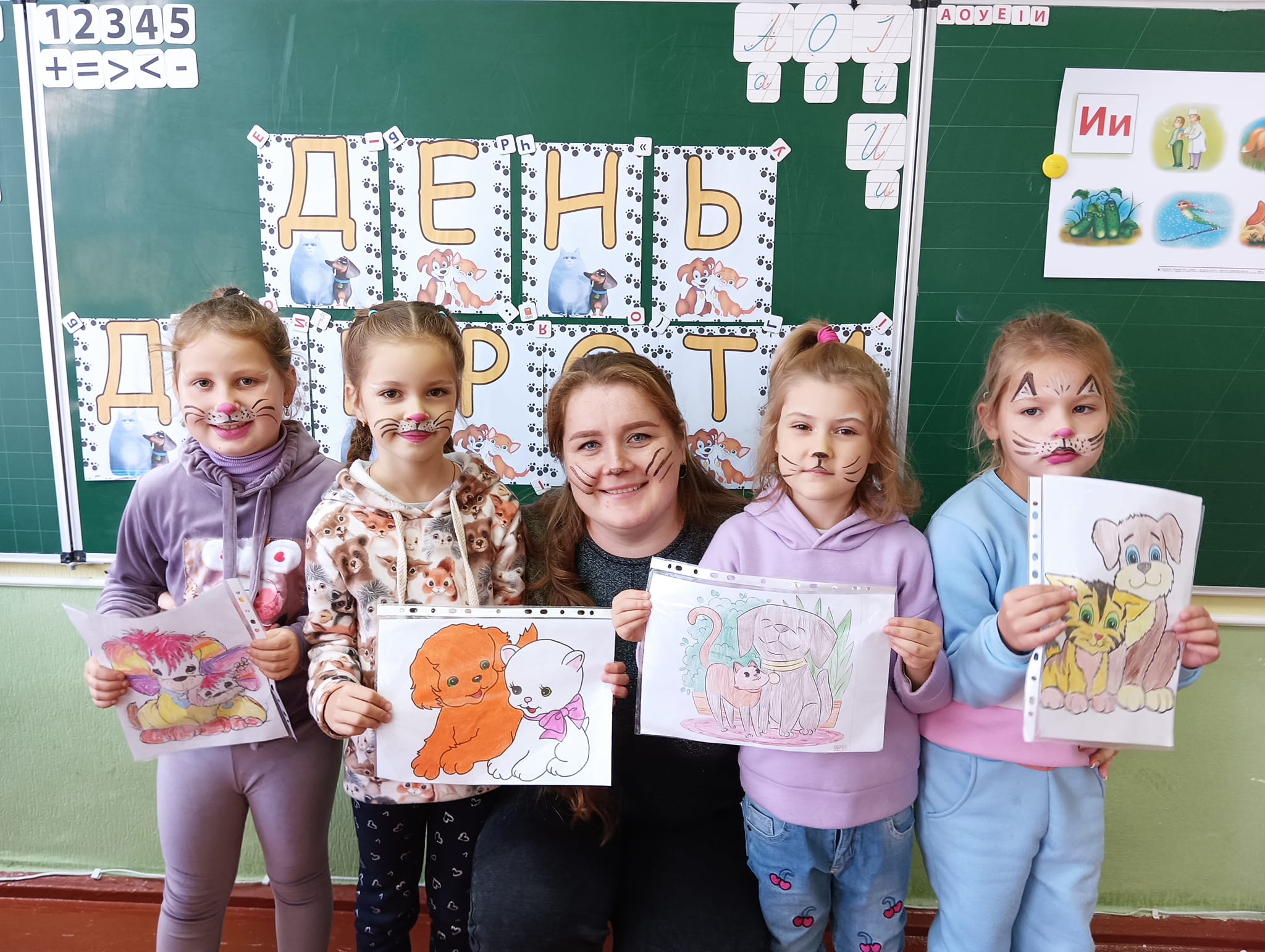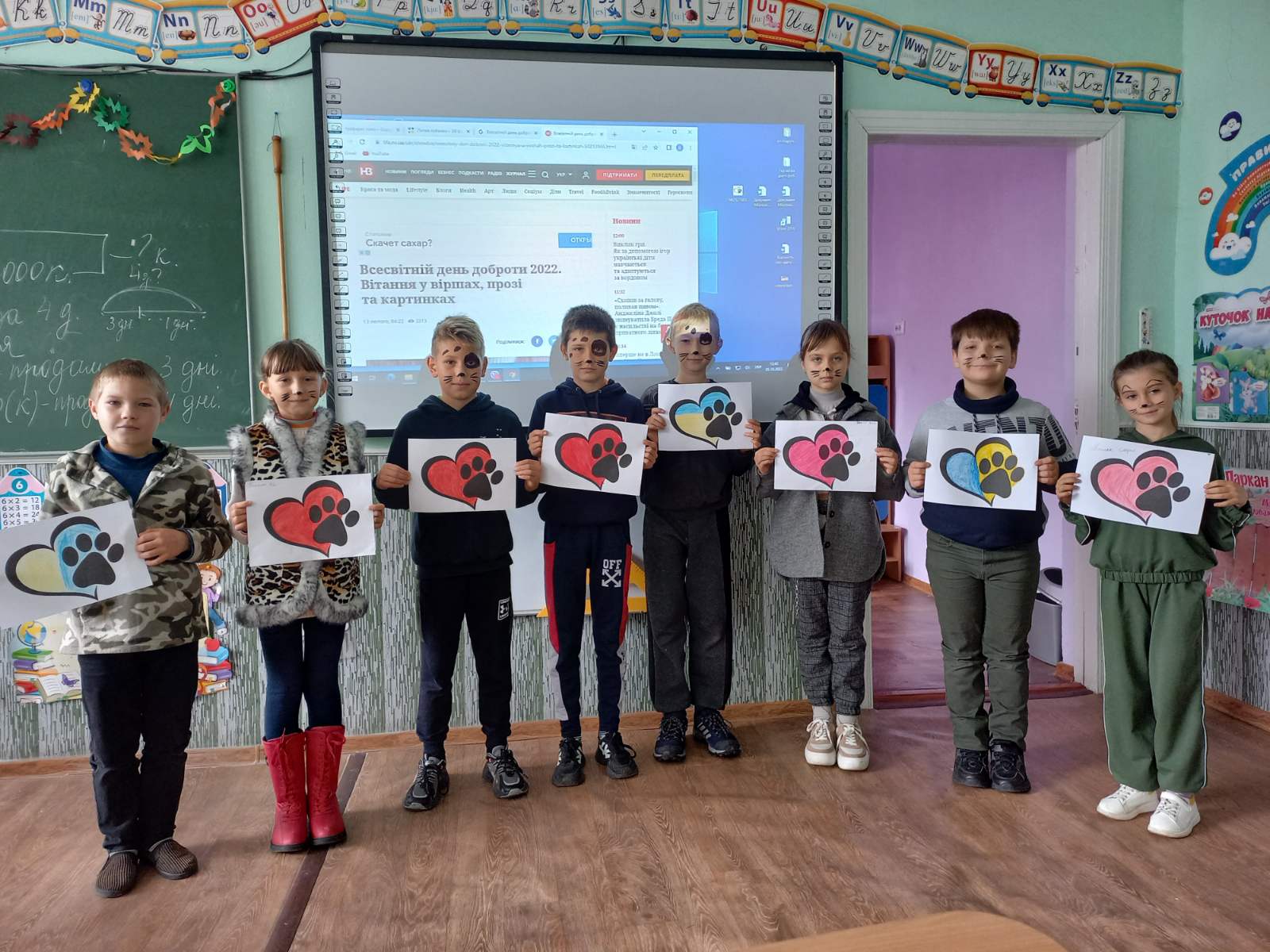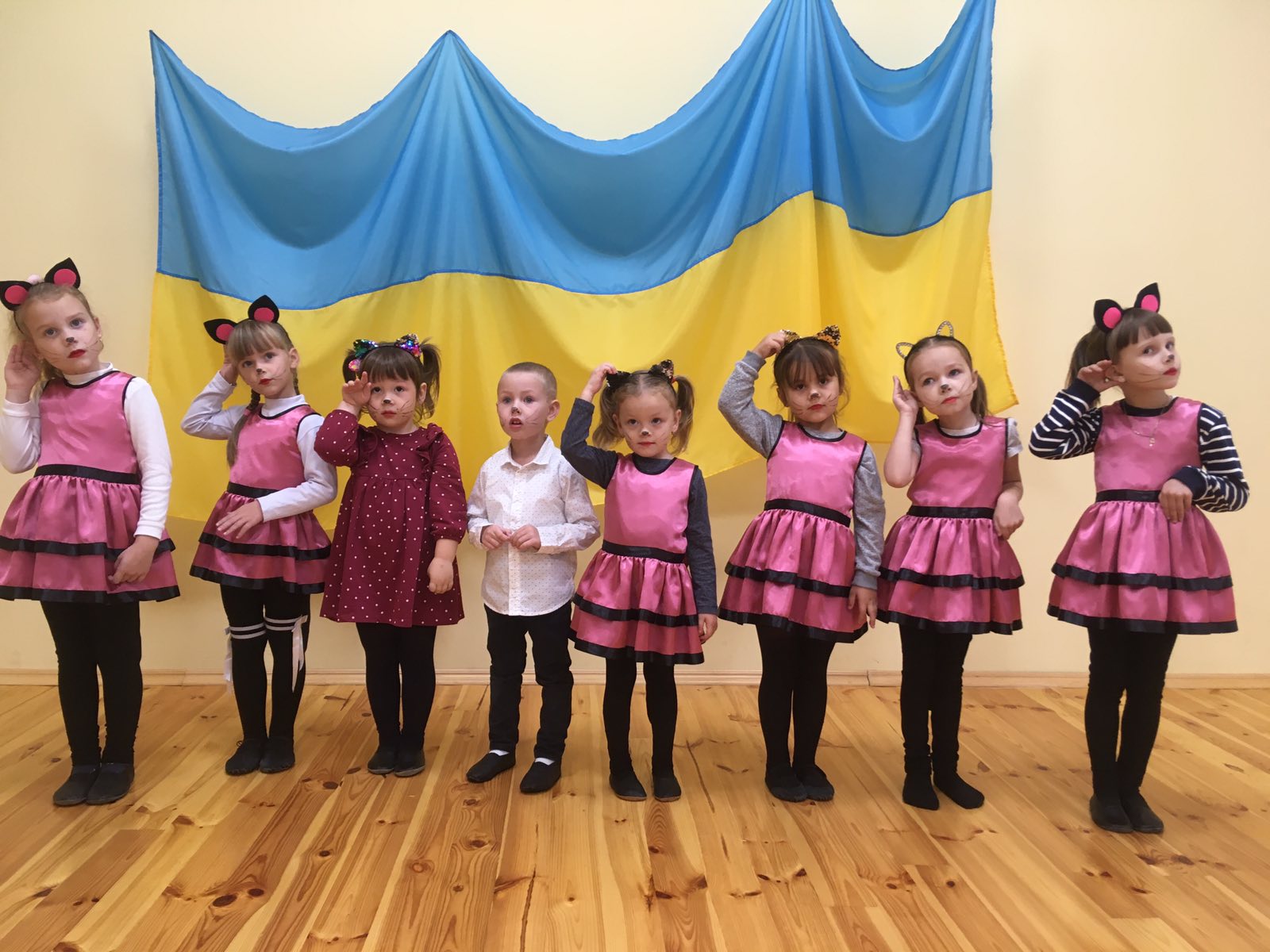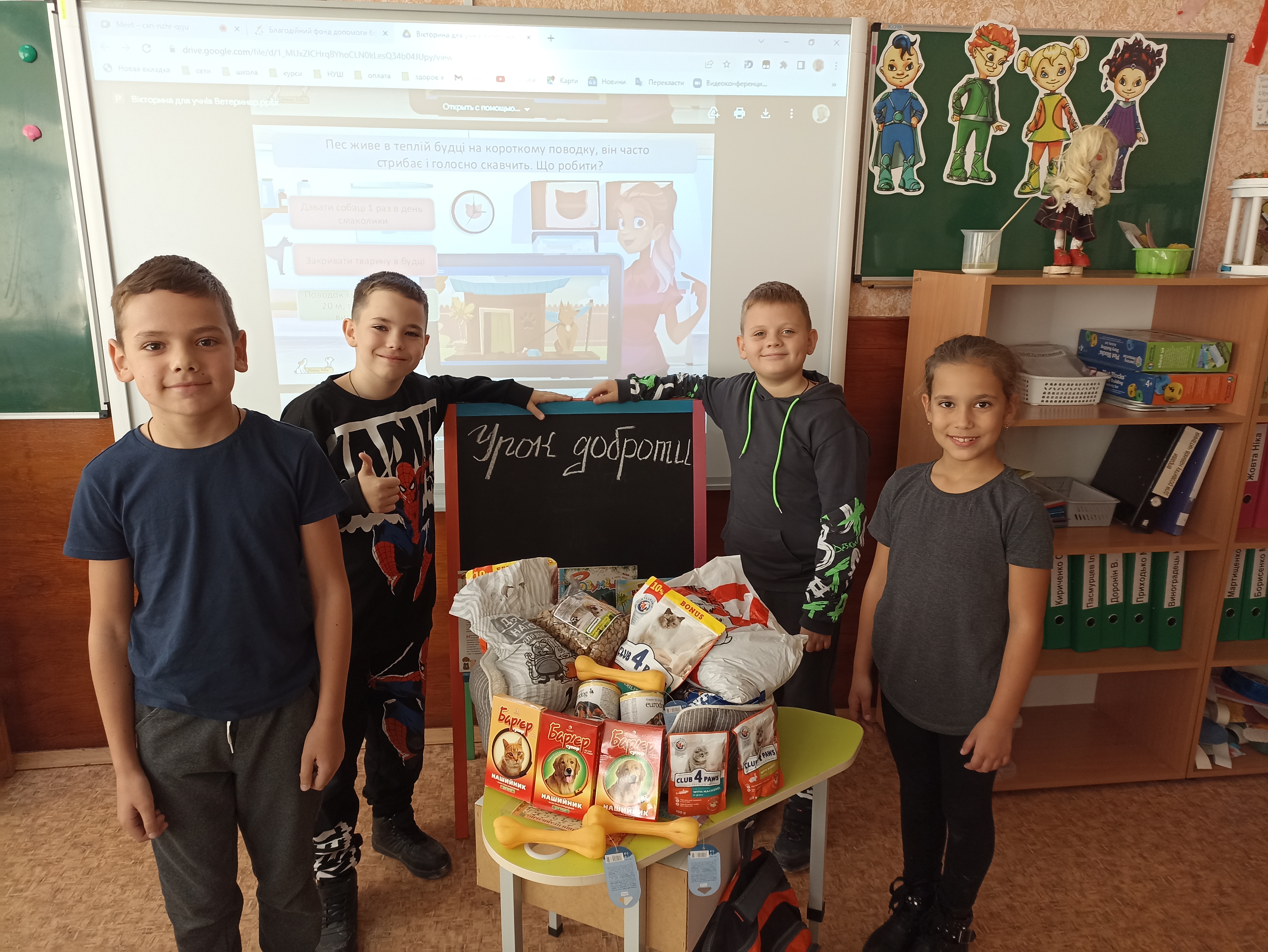 Rivne region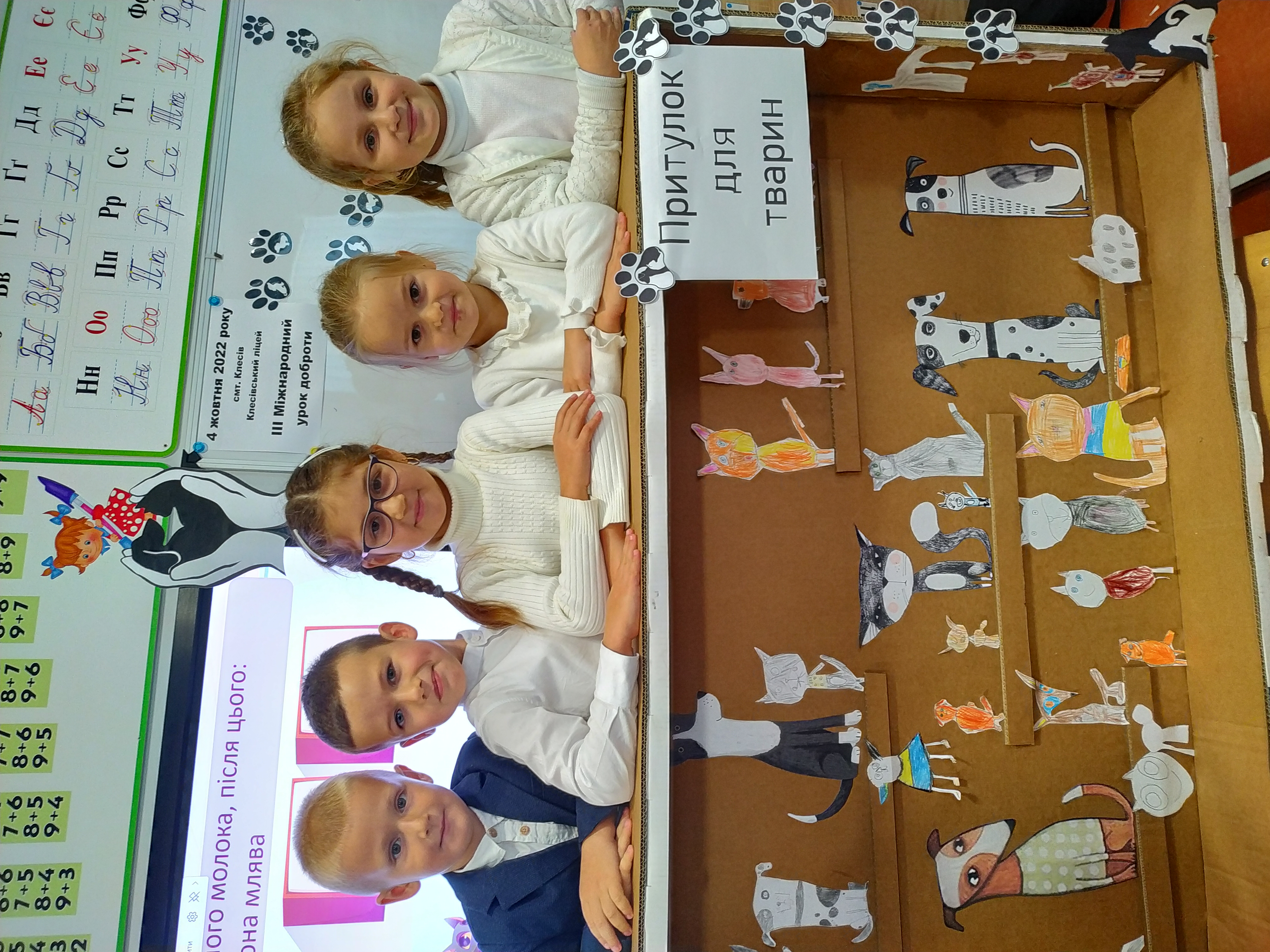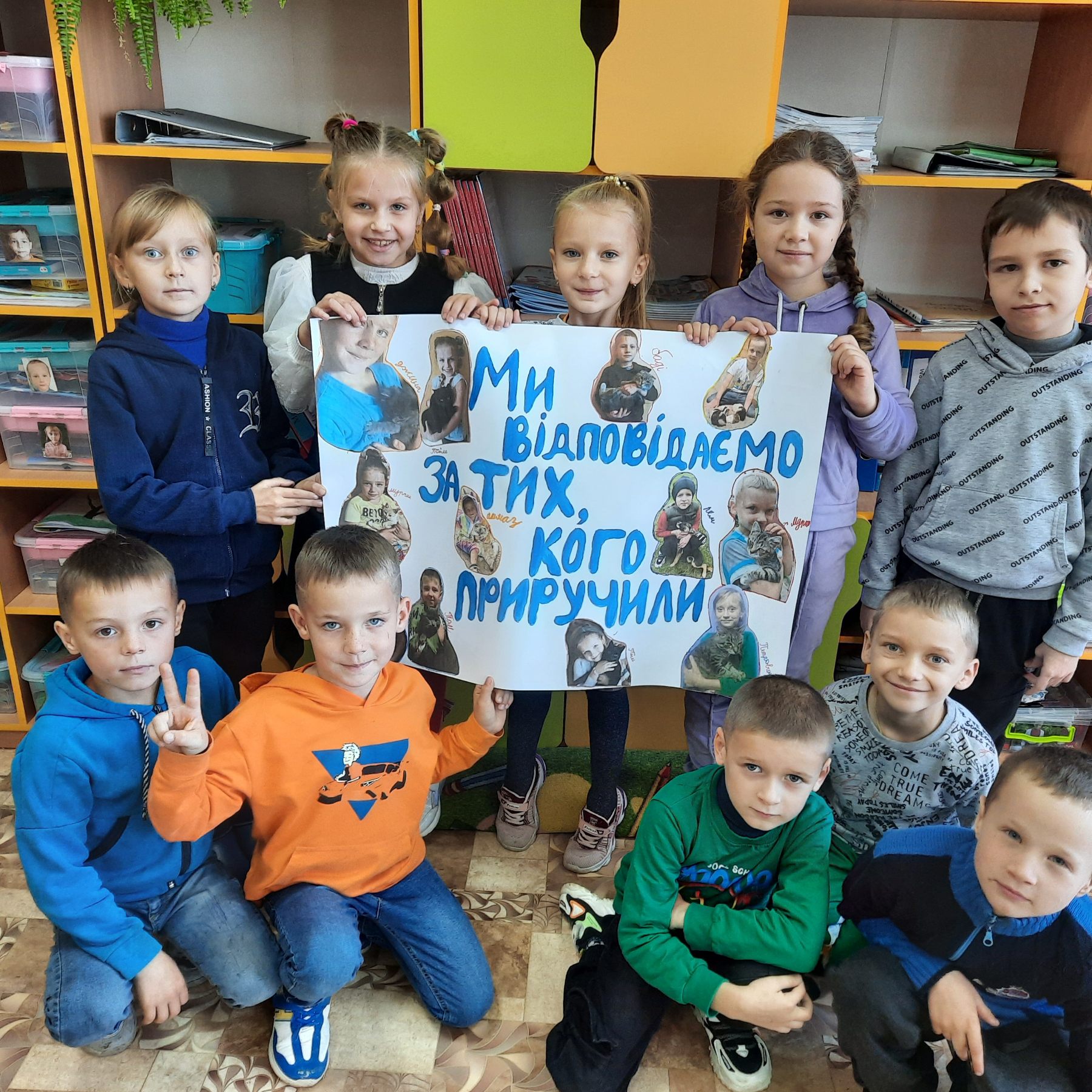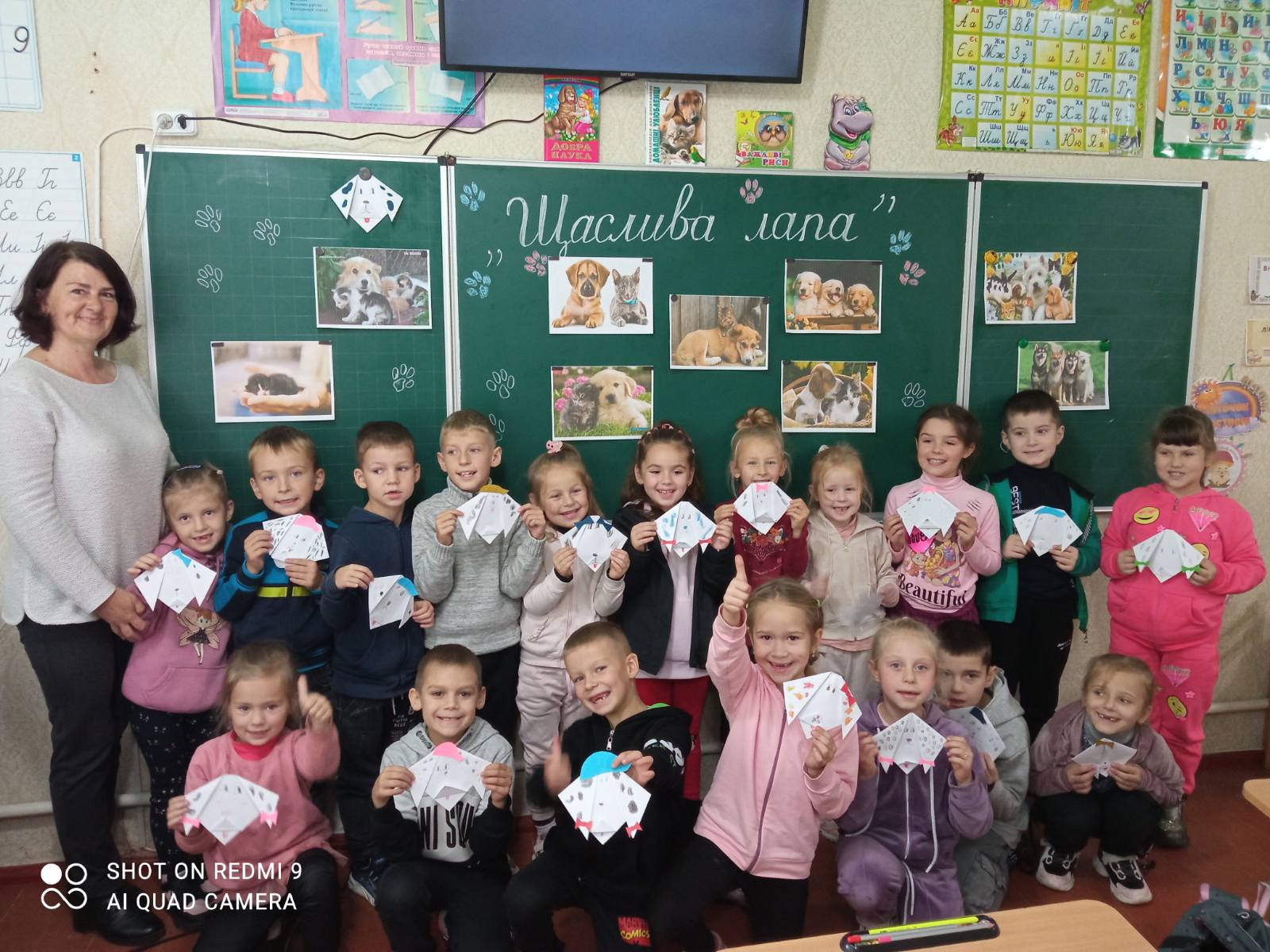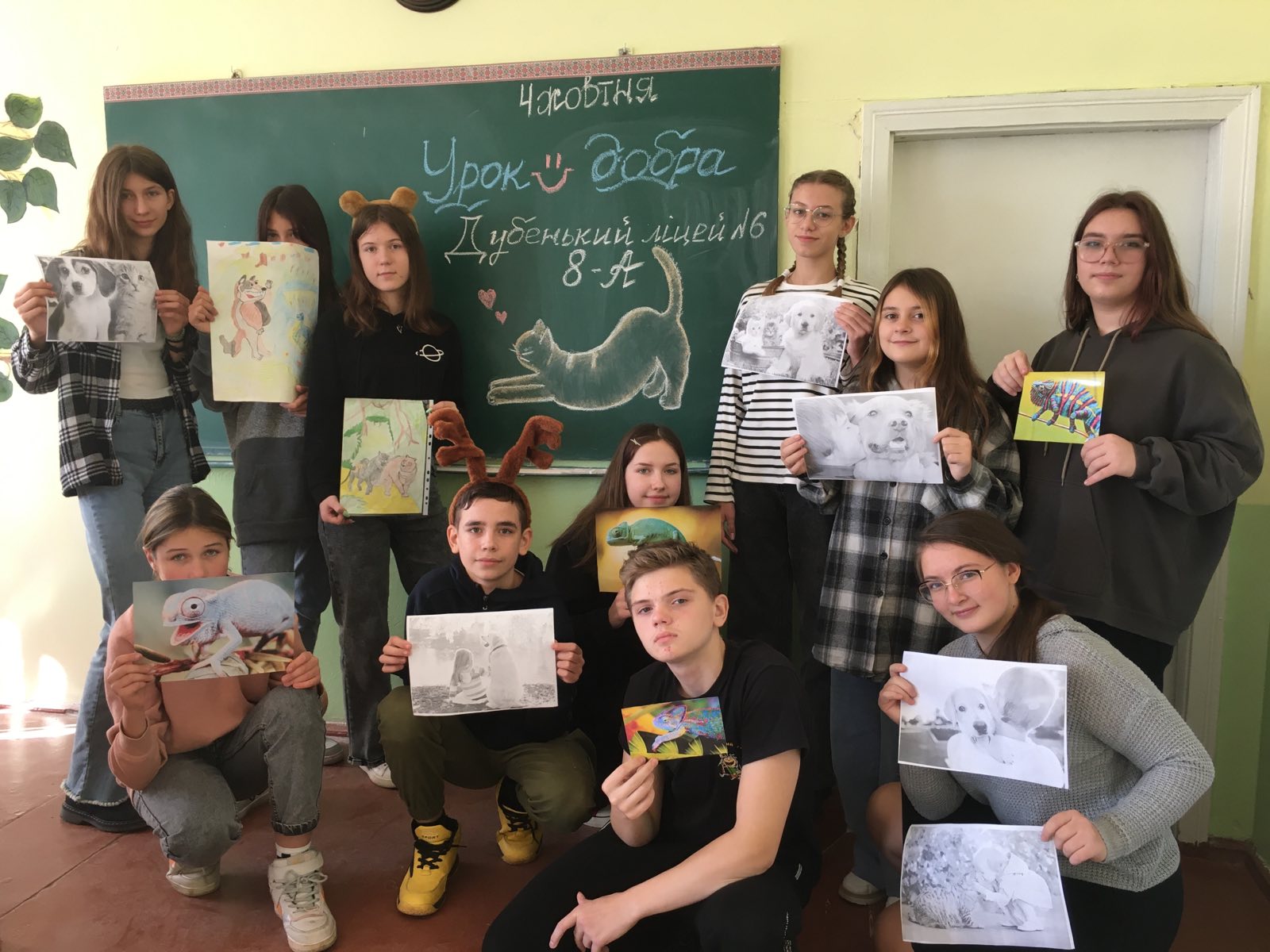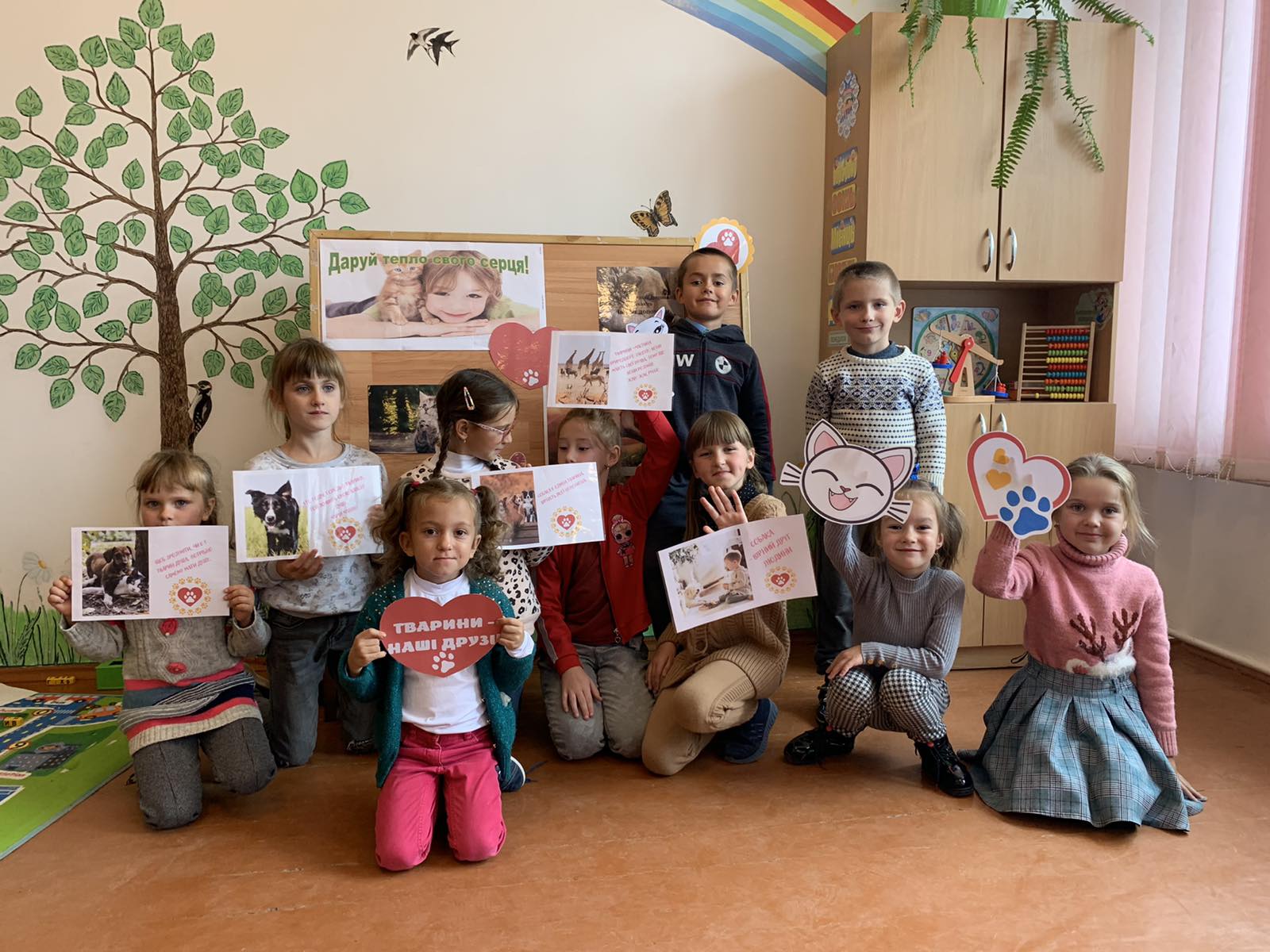 Sumy region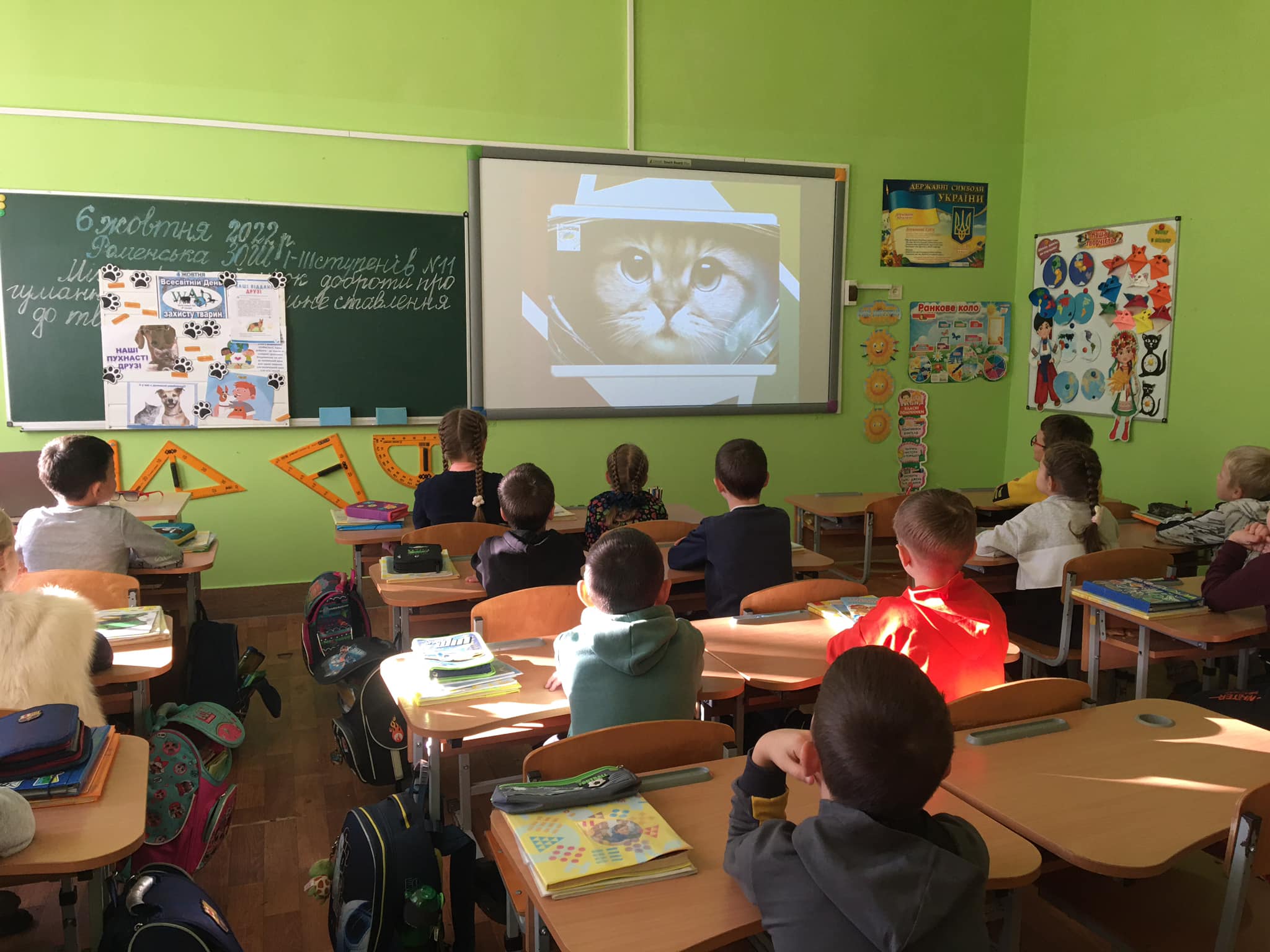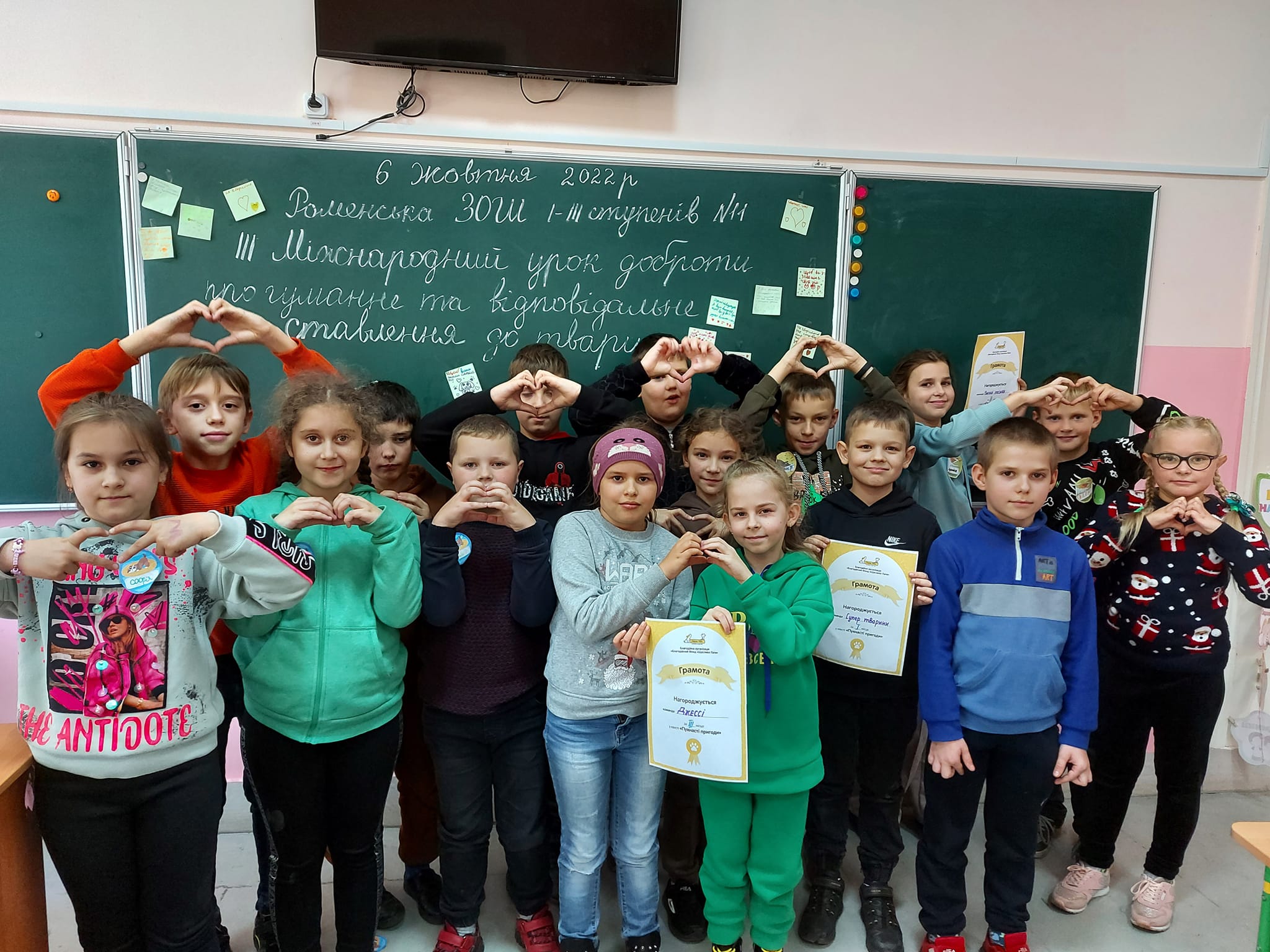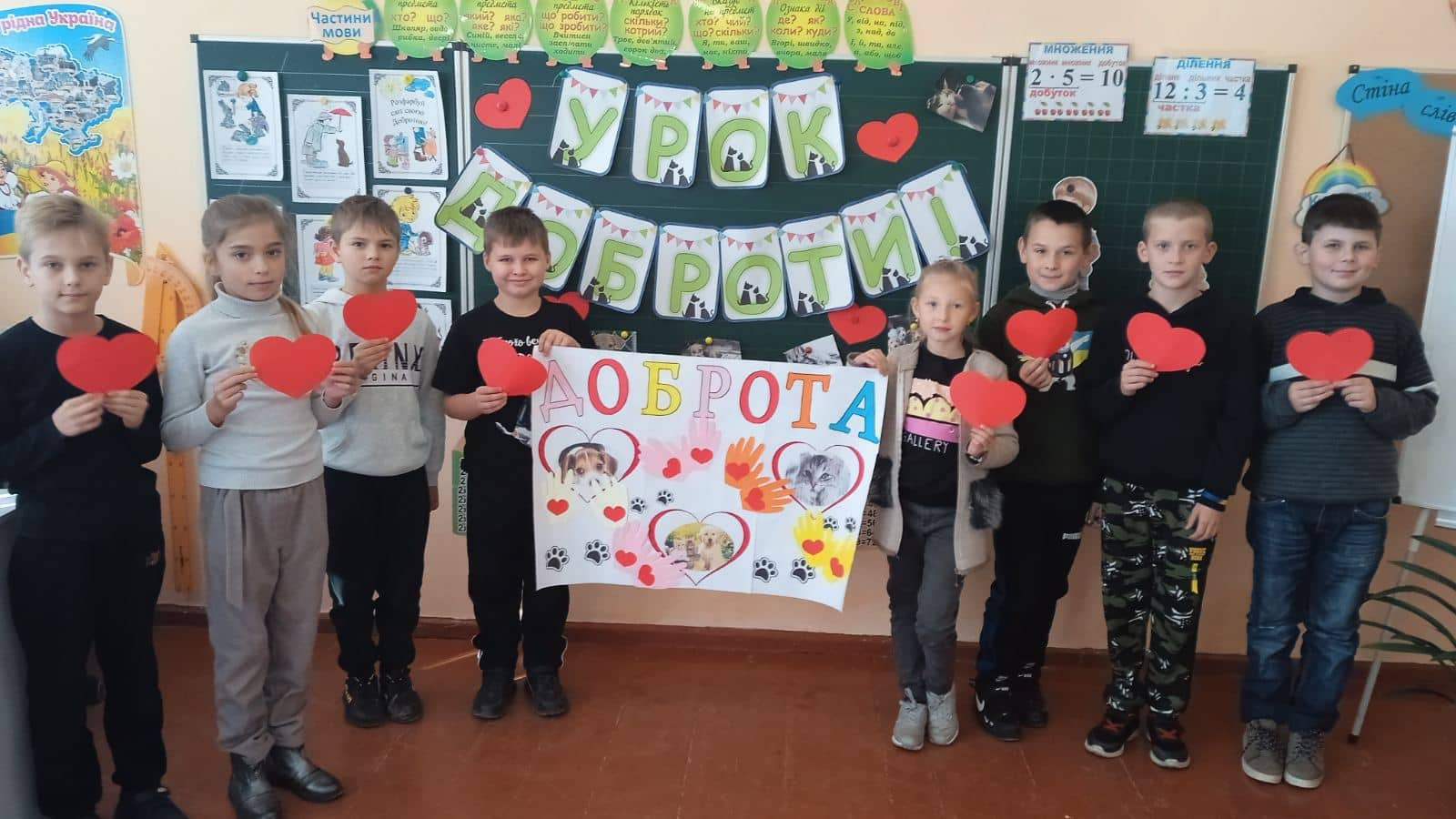 Ternopil region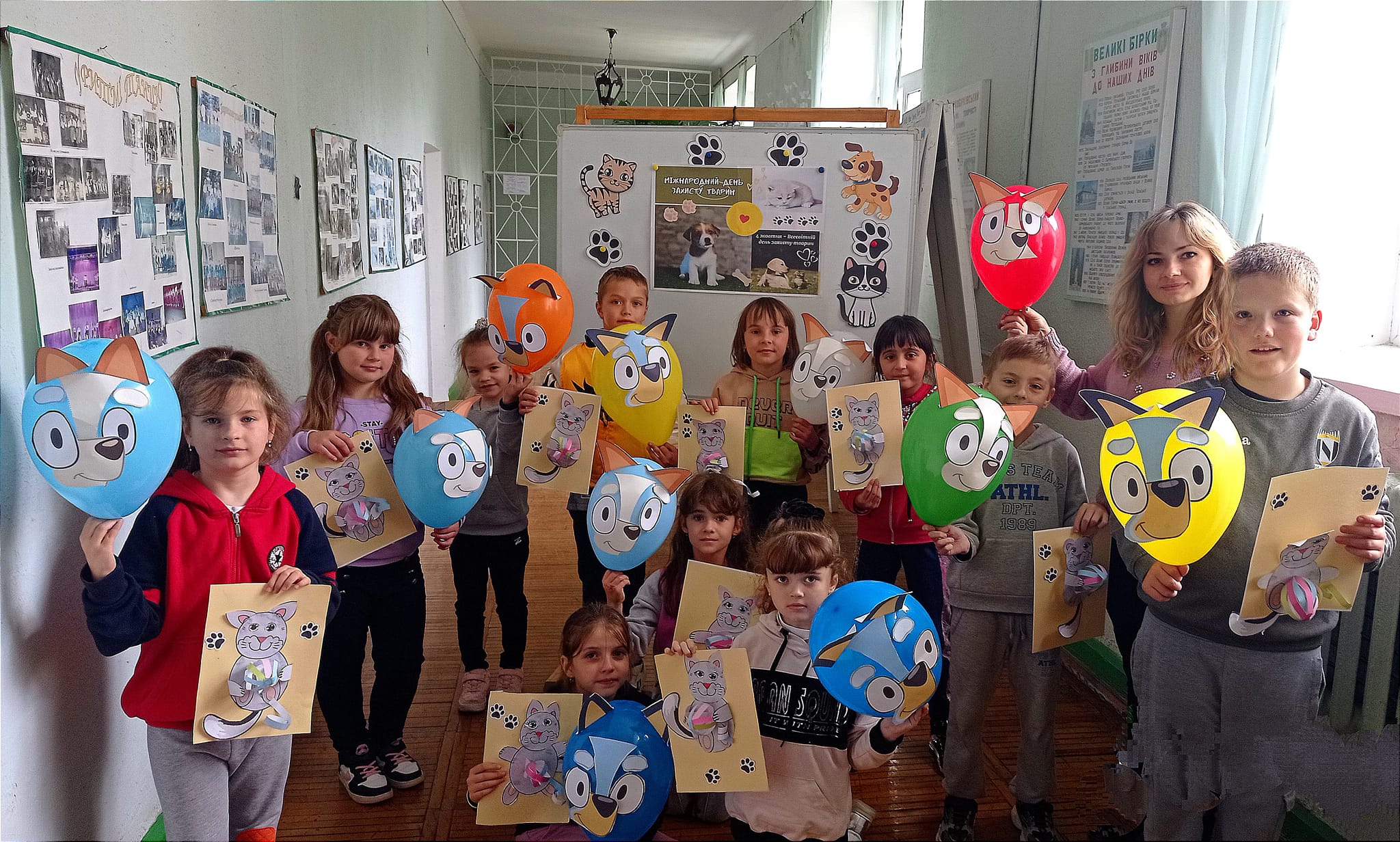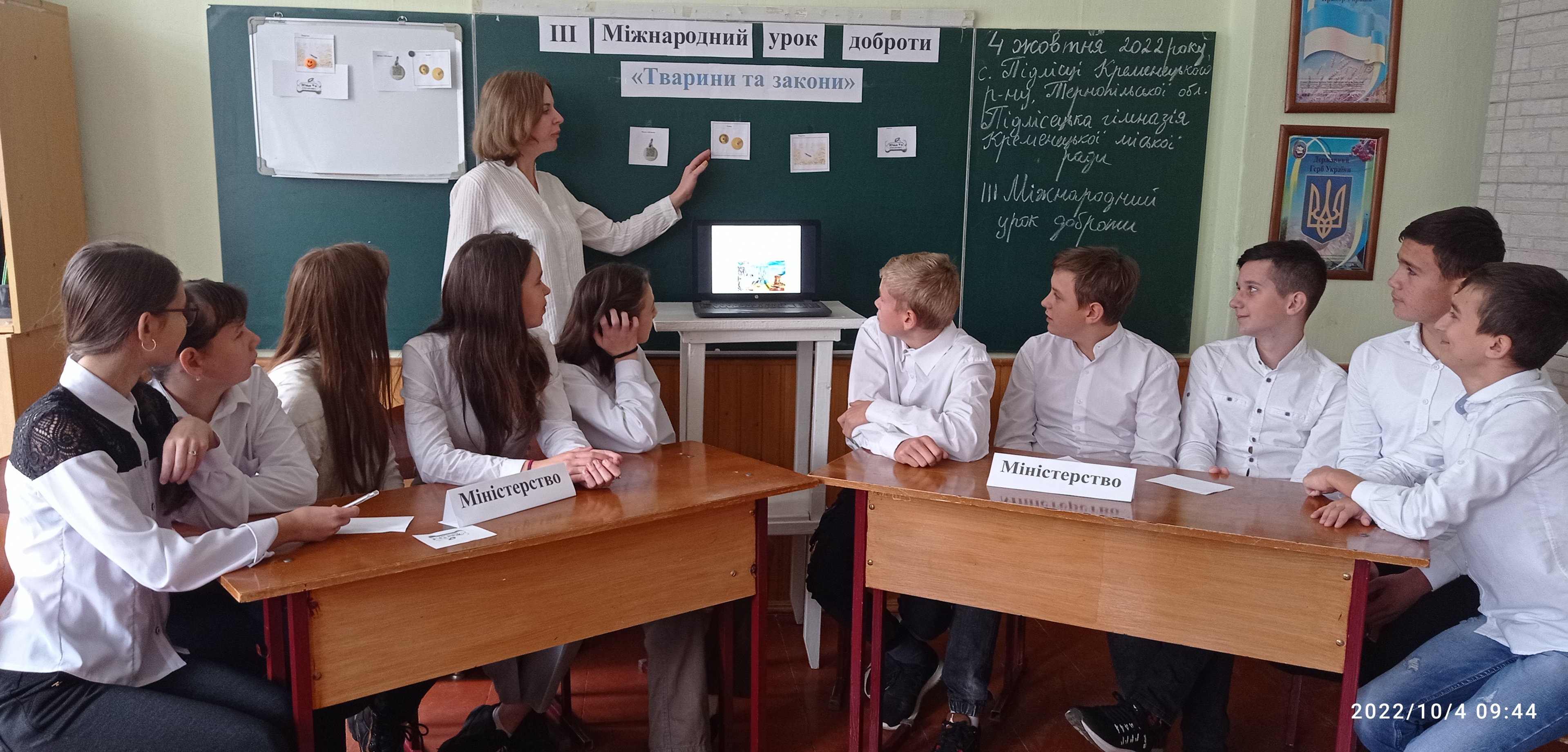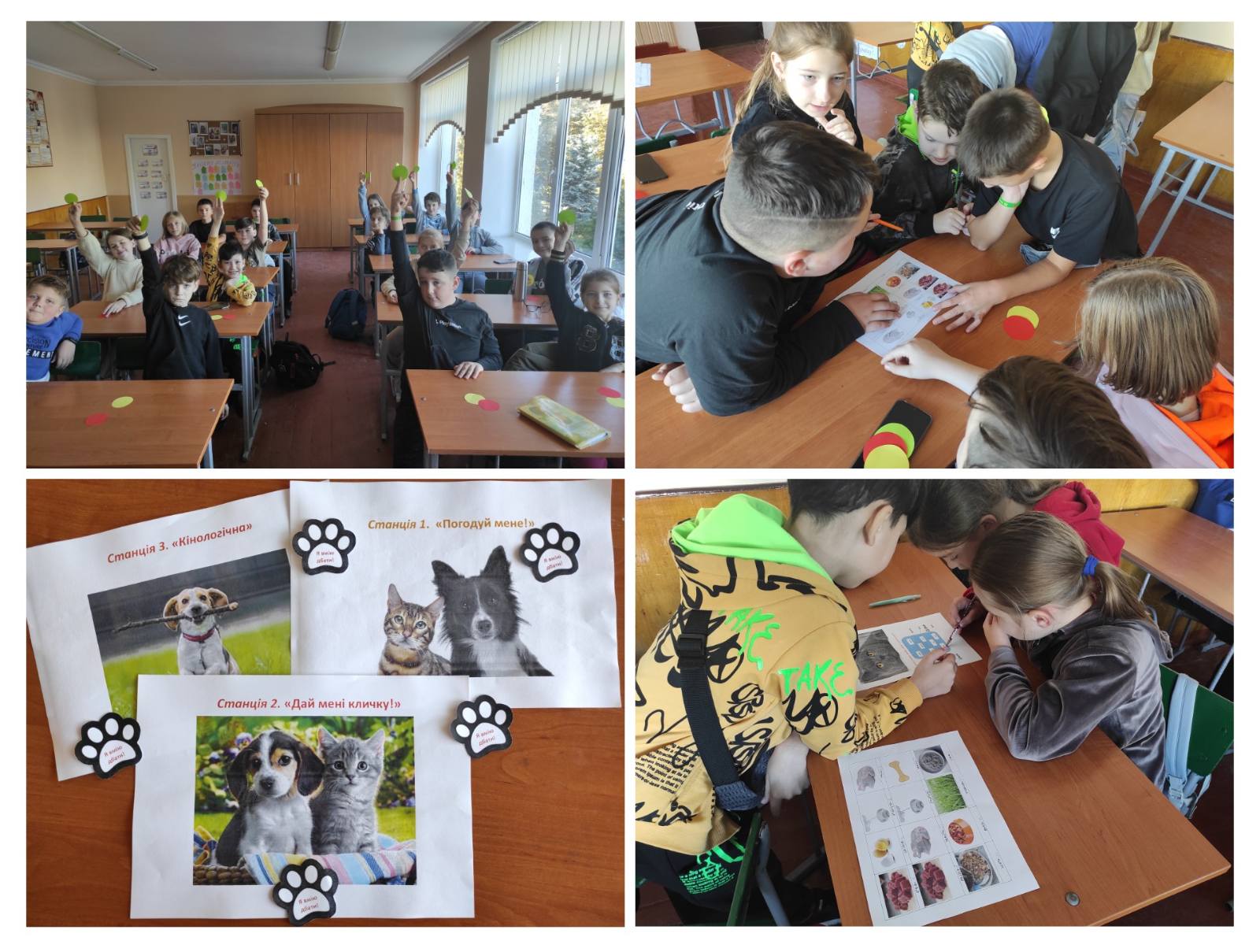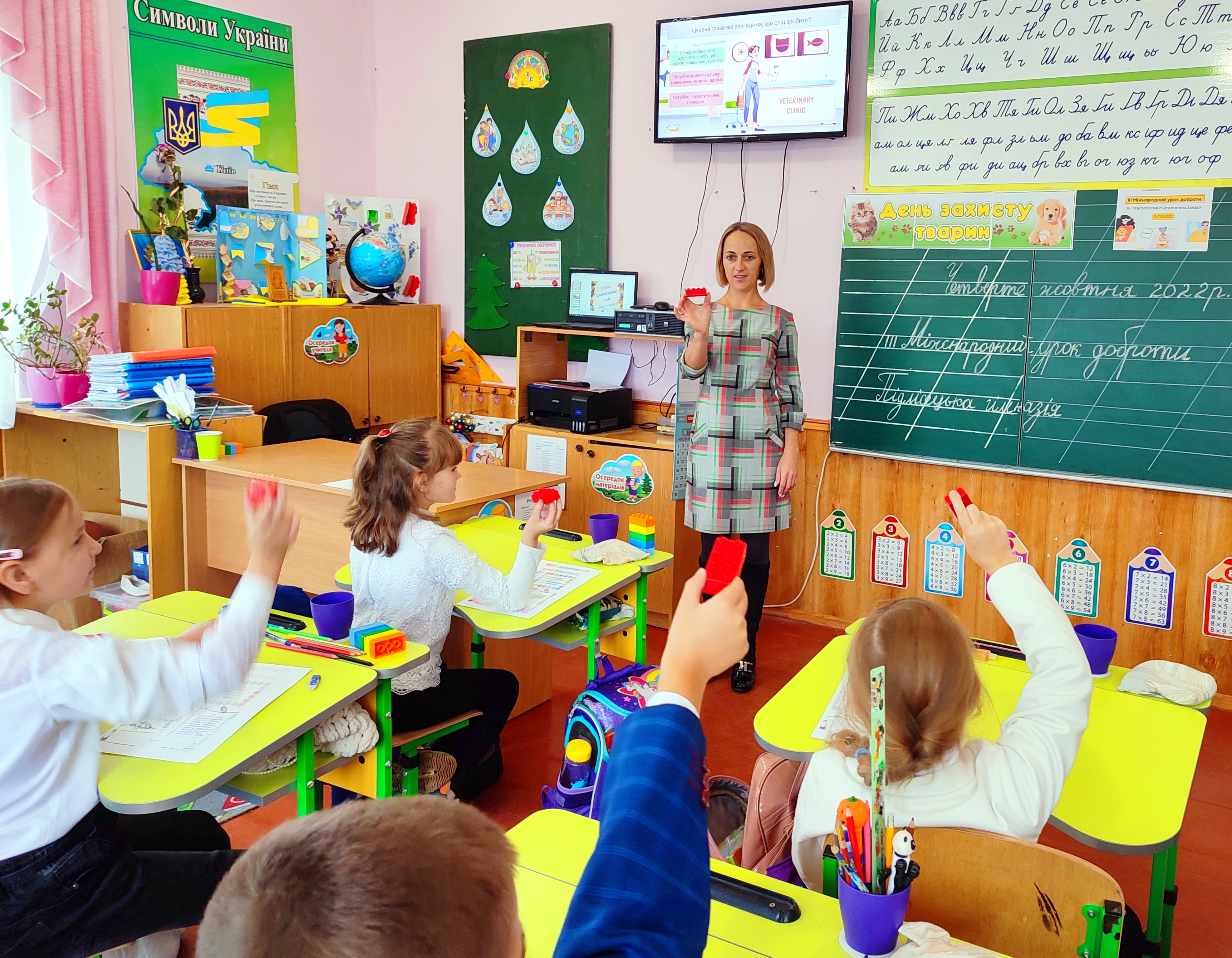 Kharkiv region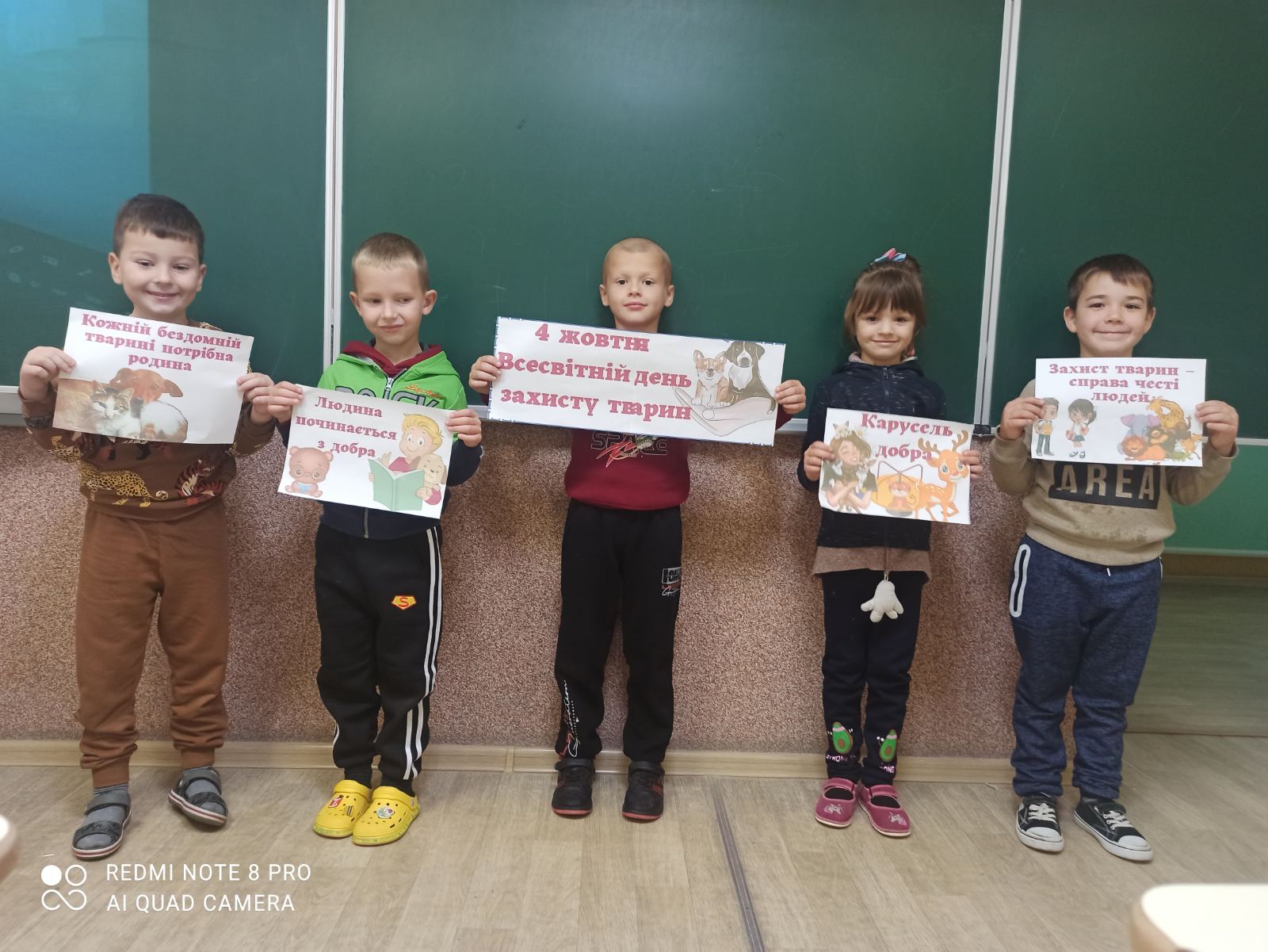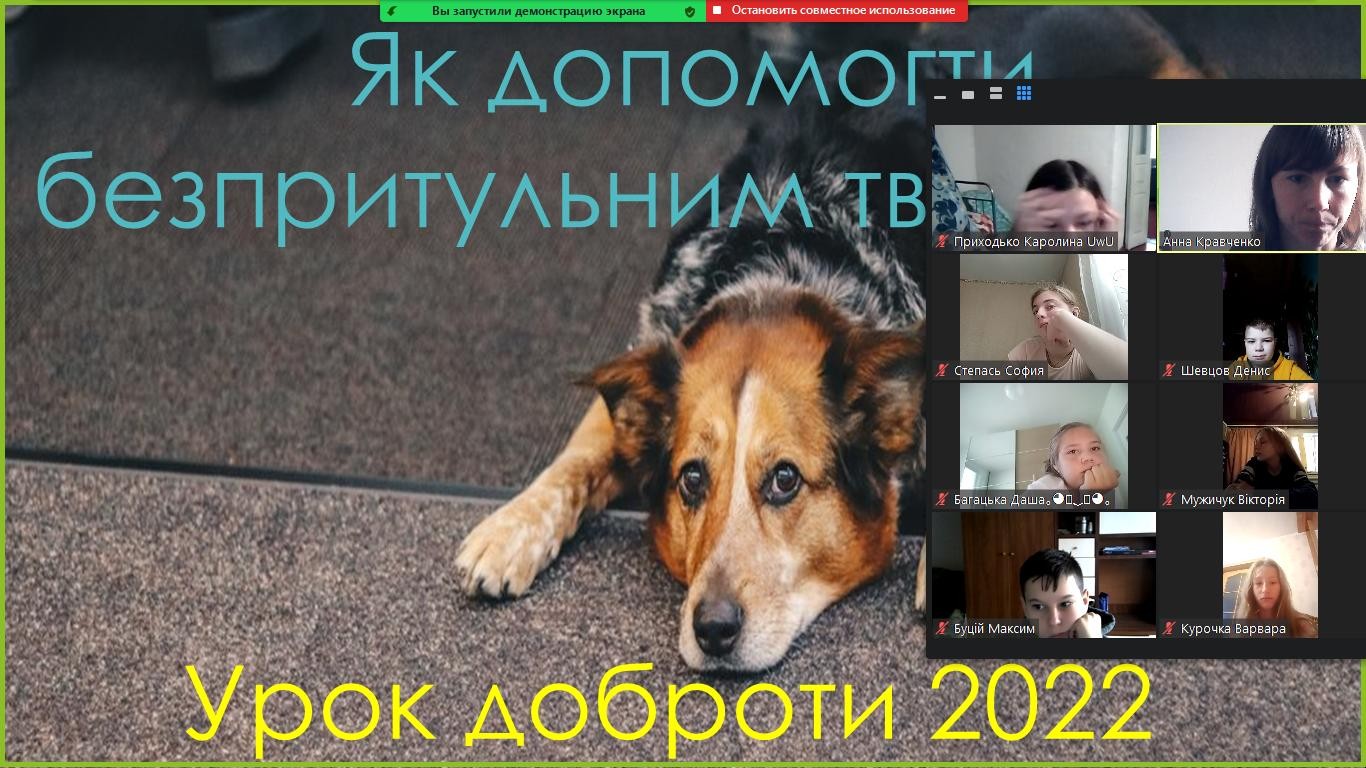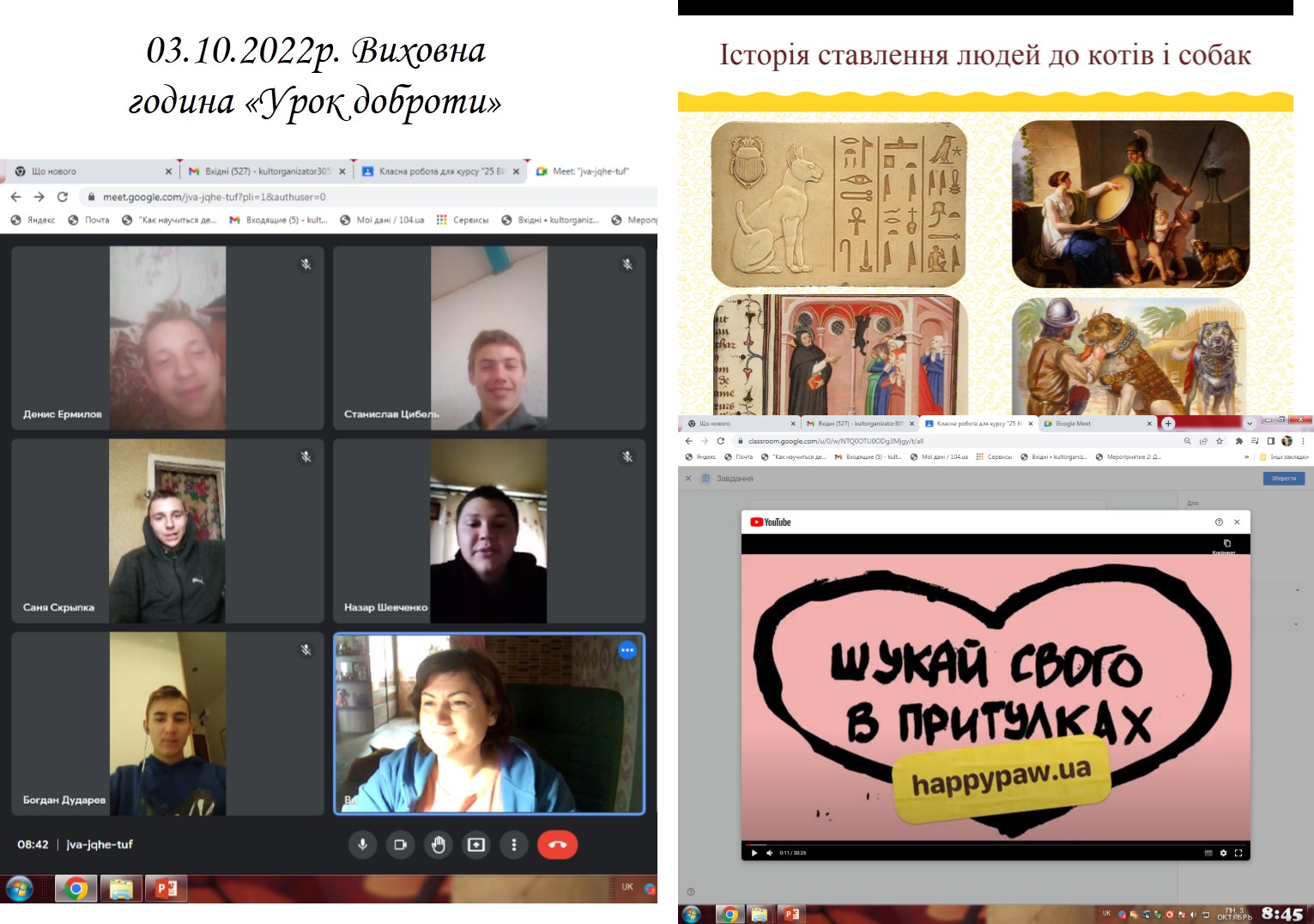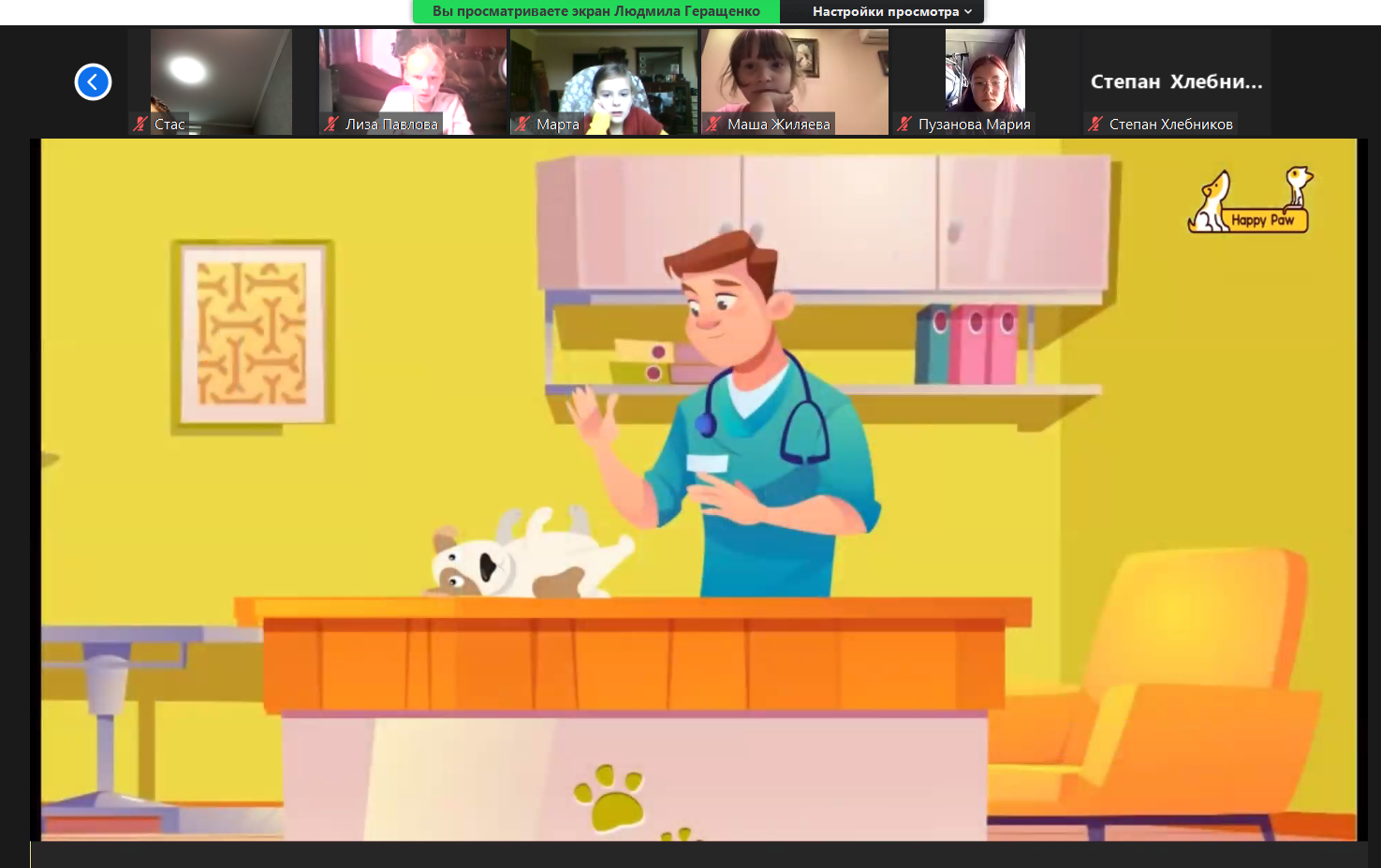 Kherson region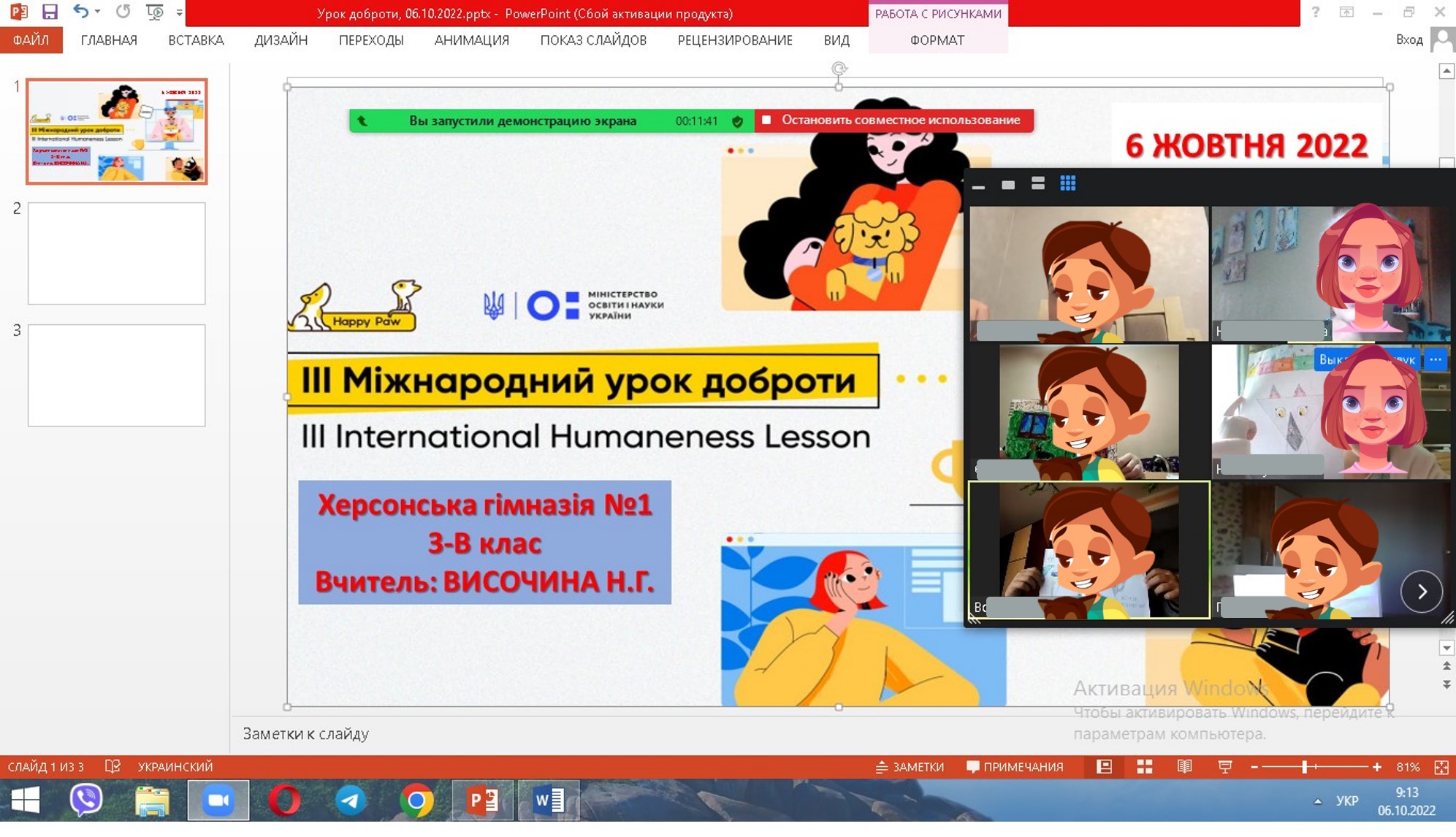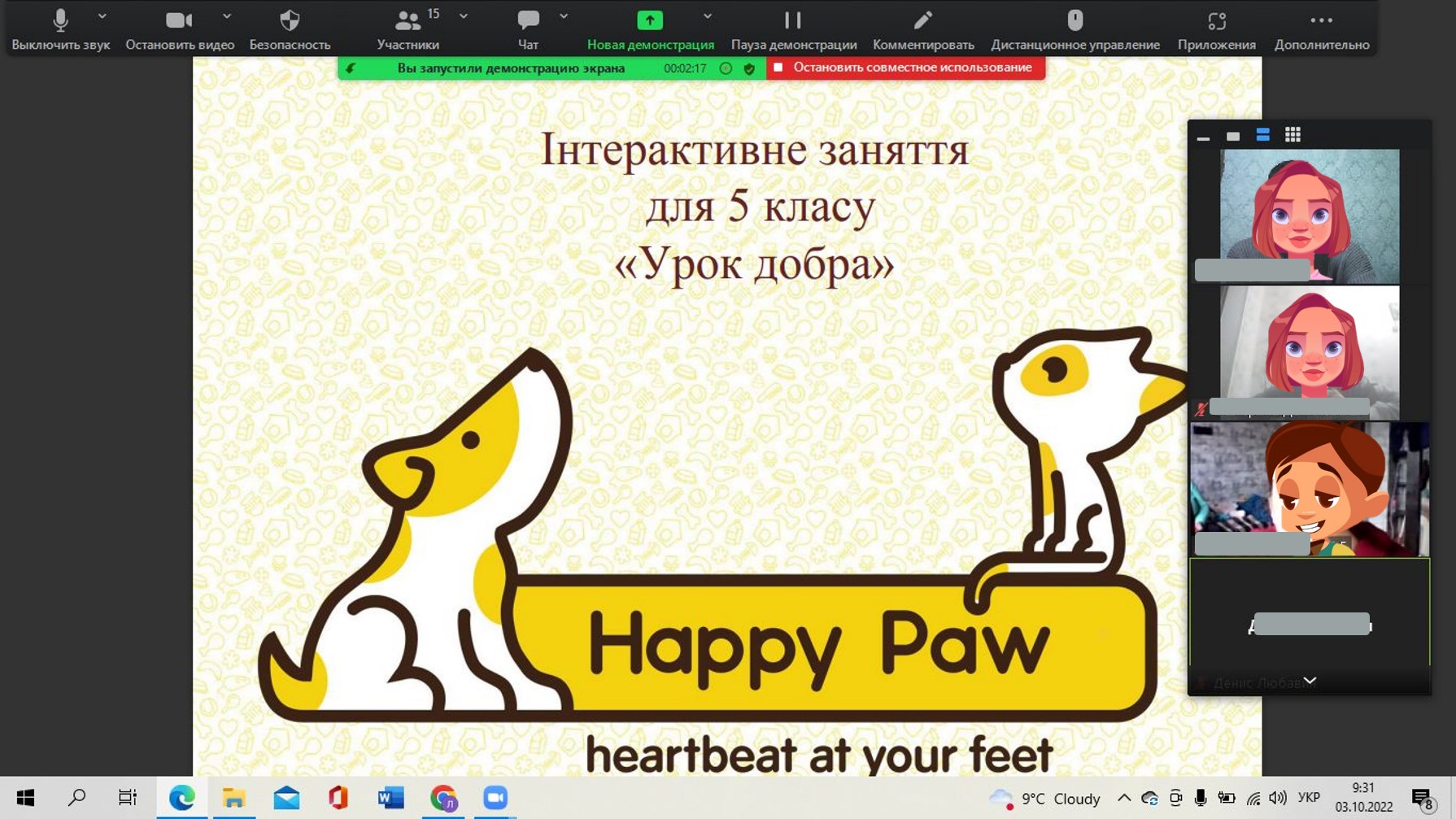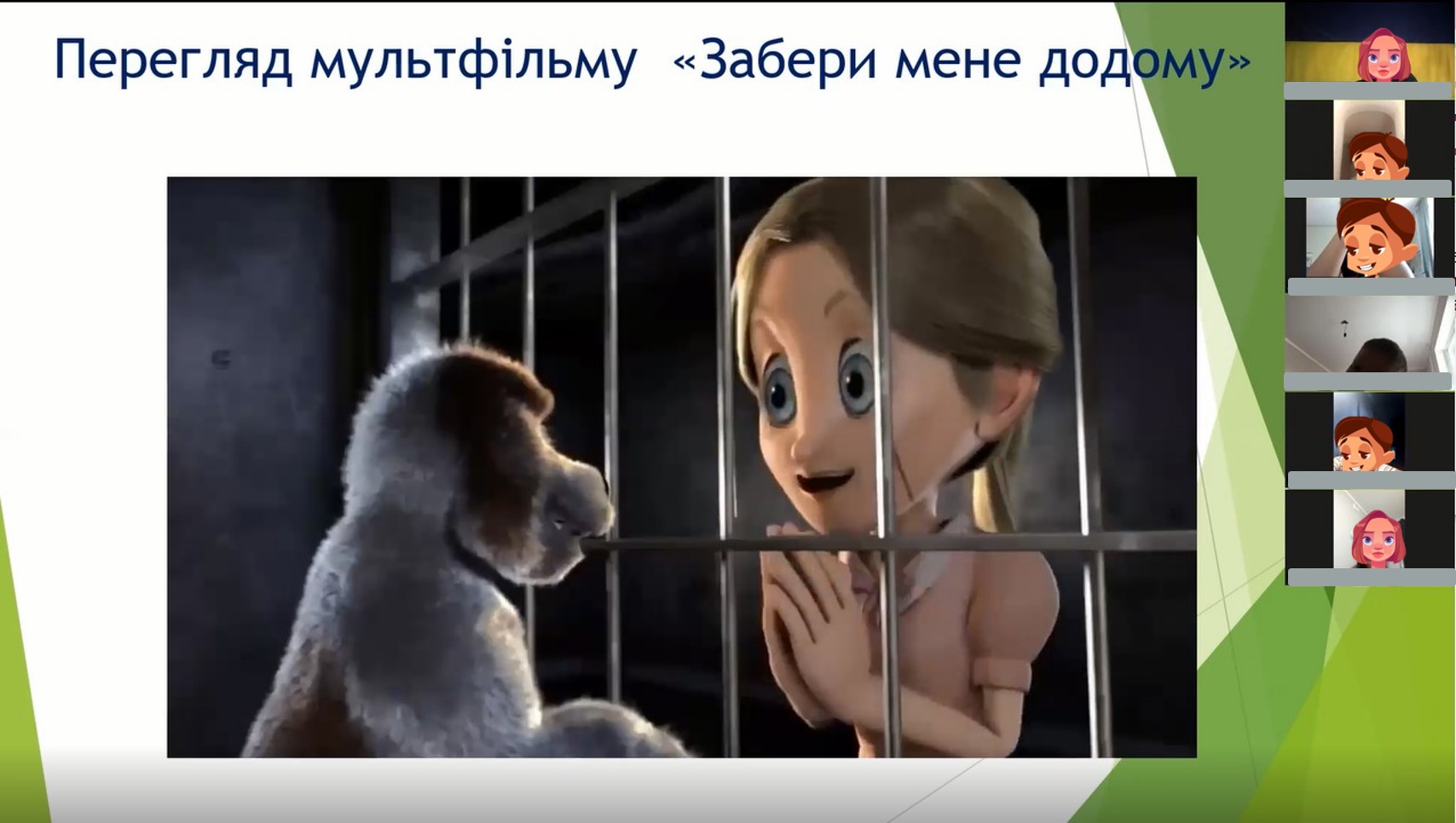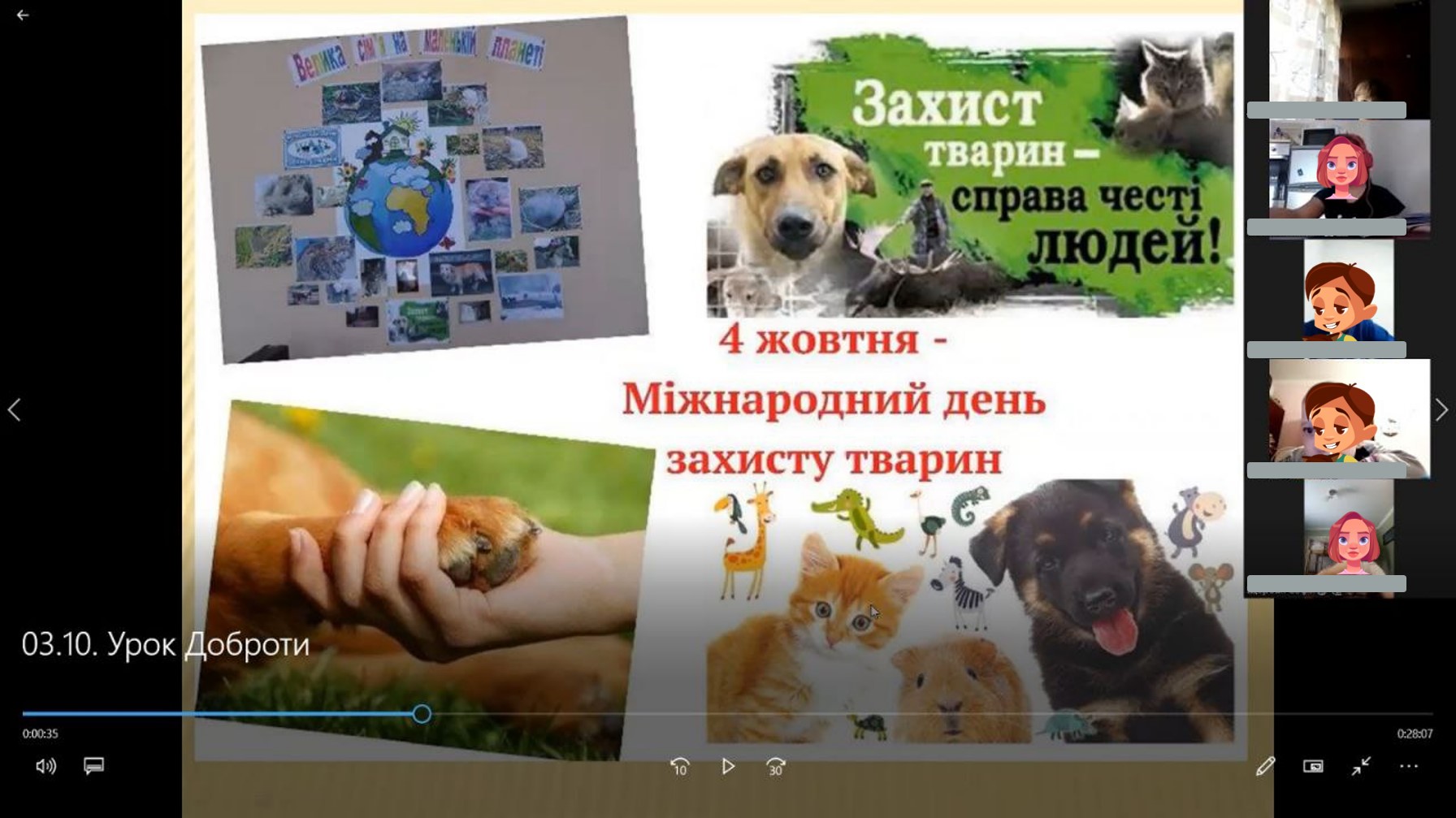 Khmelnytsk region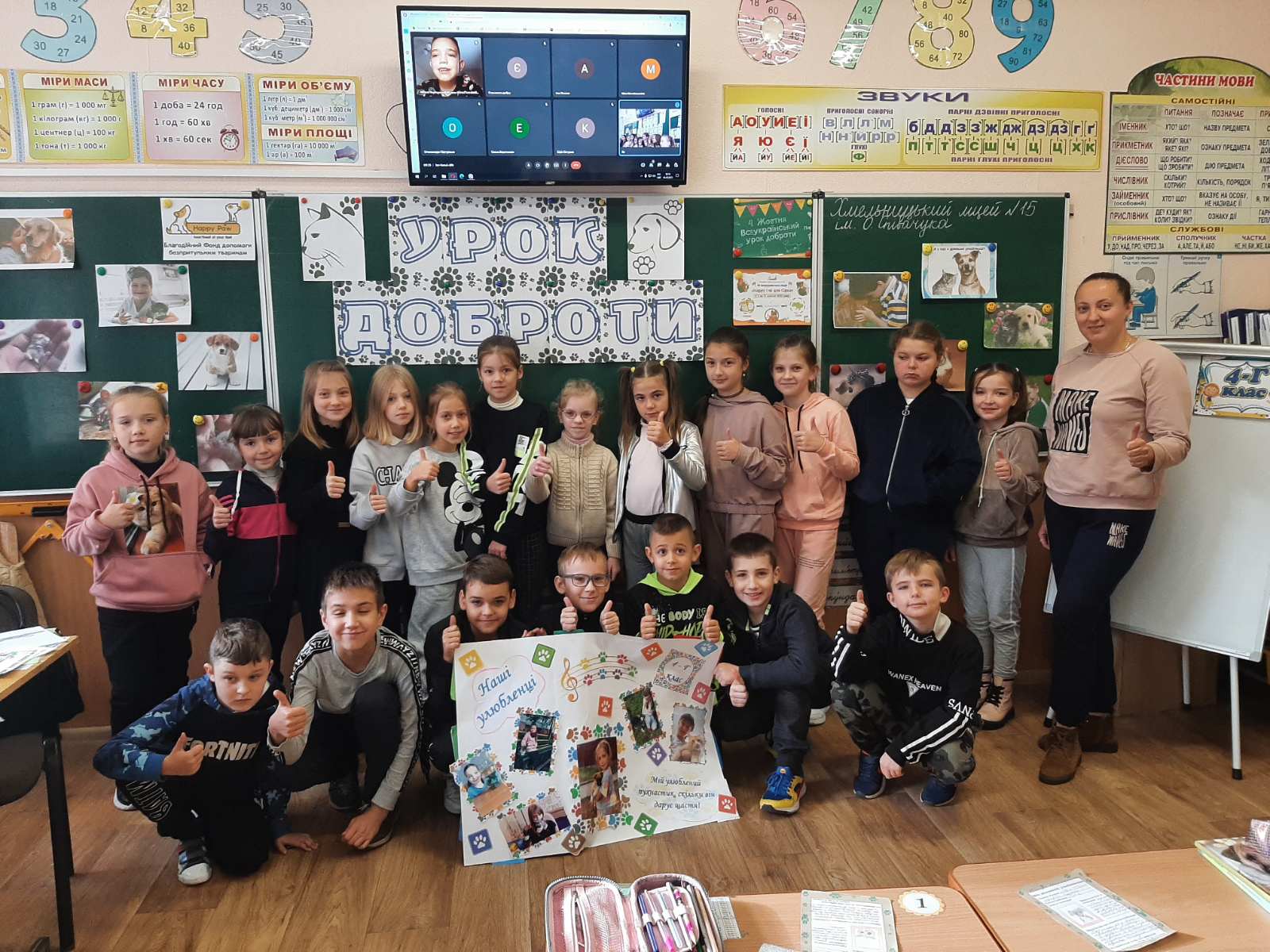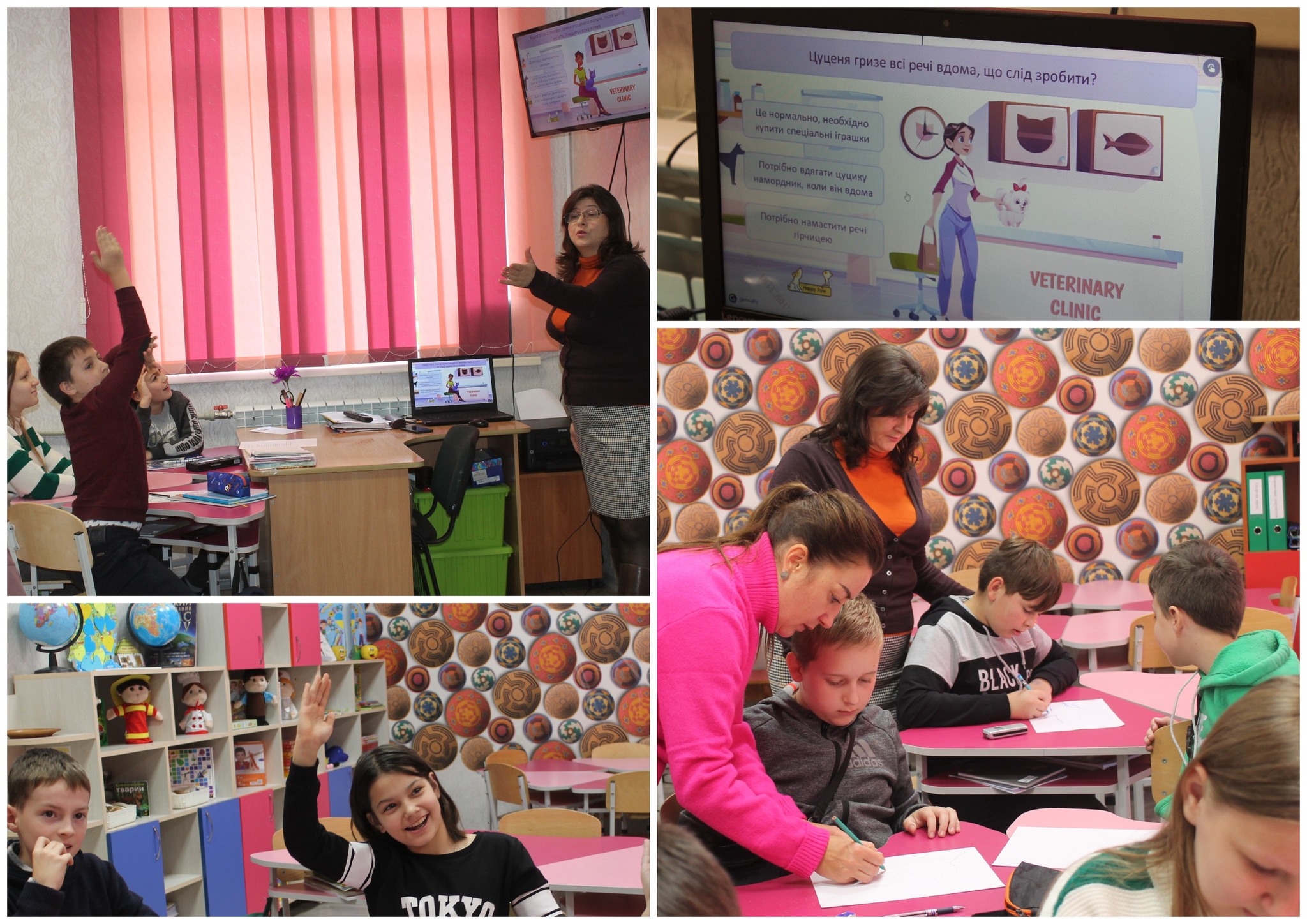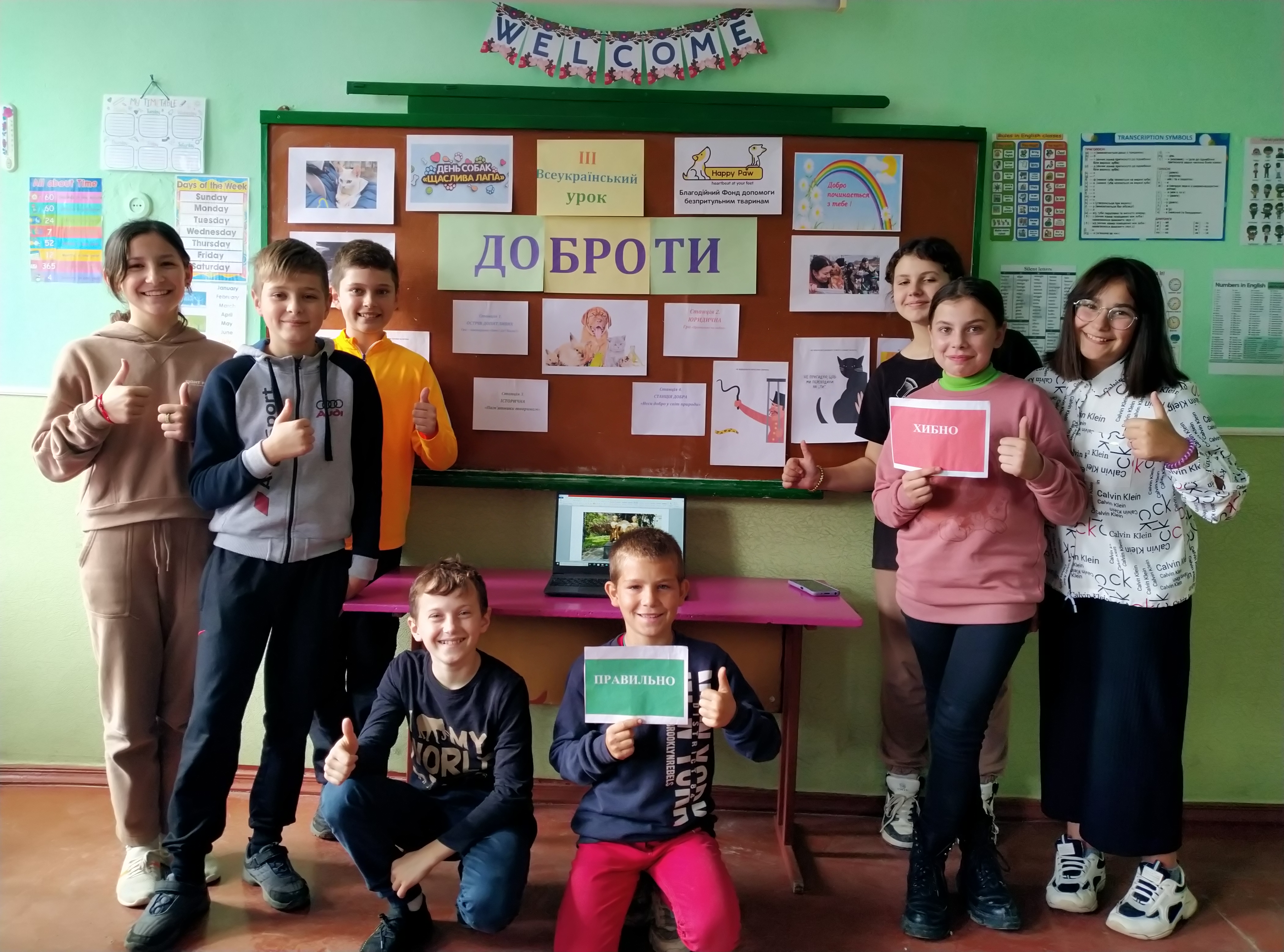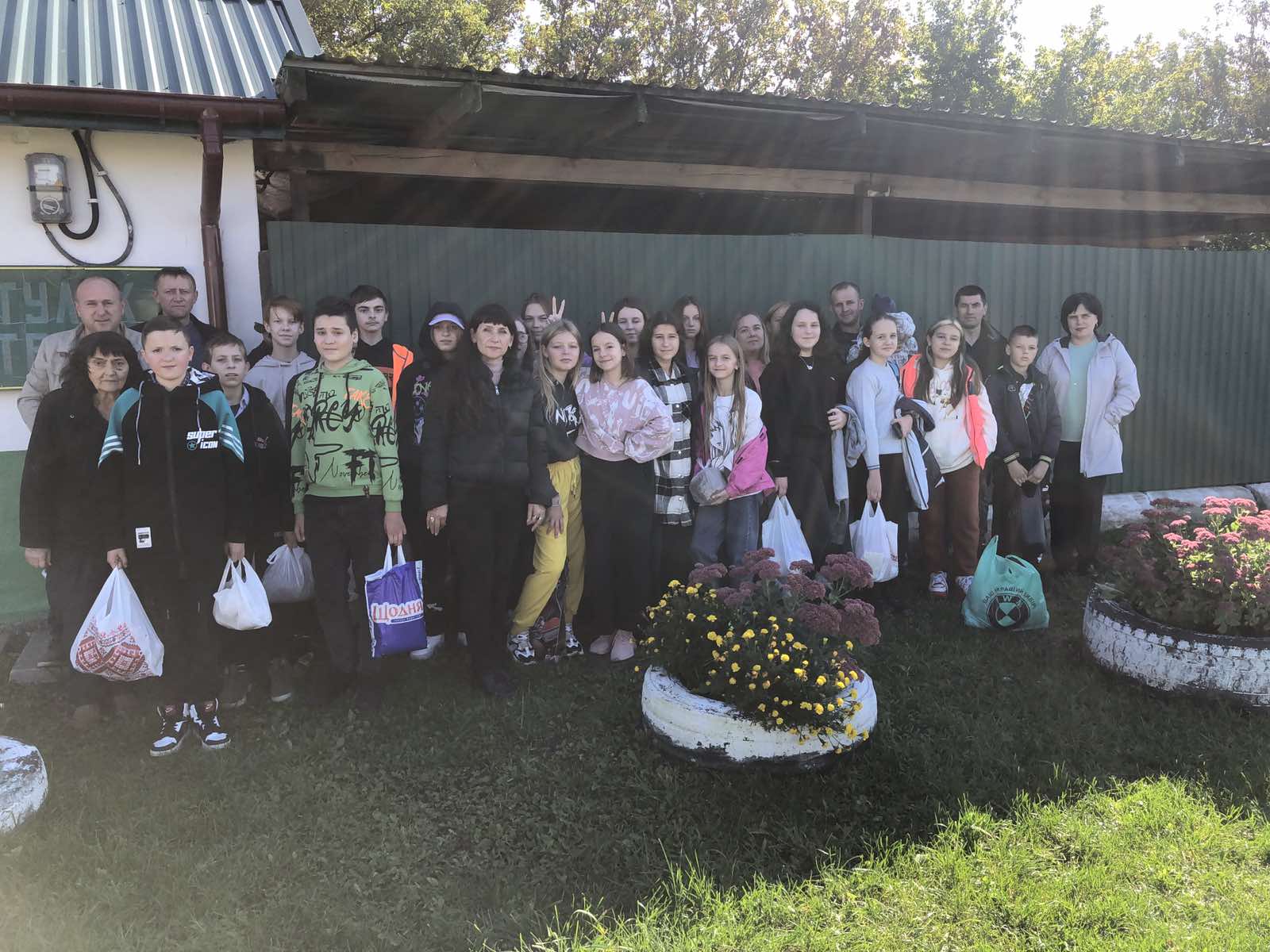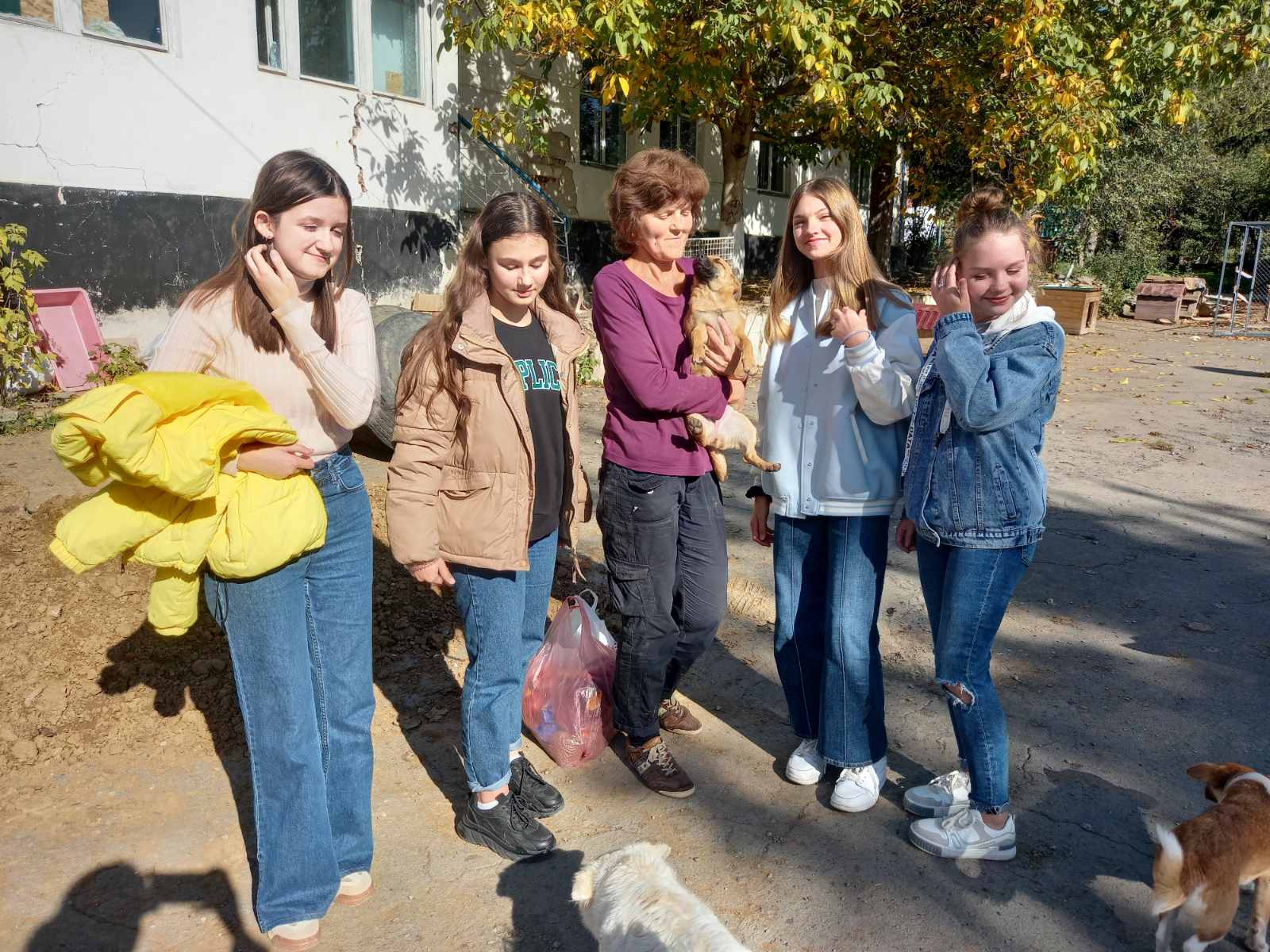 Cherkasy region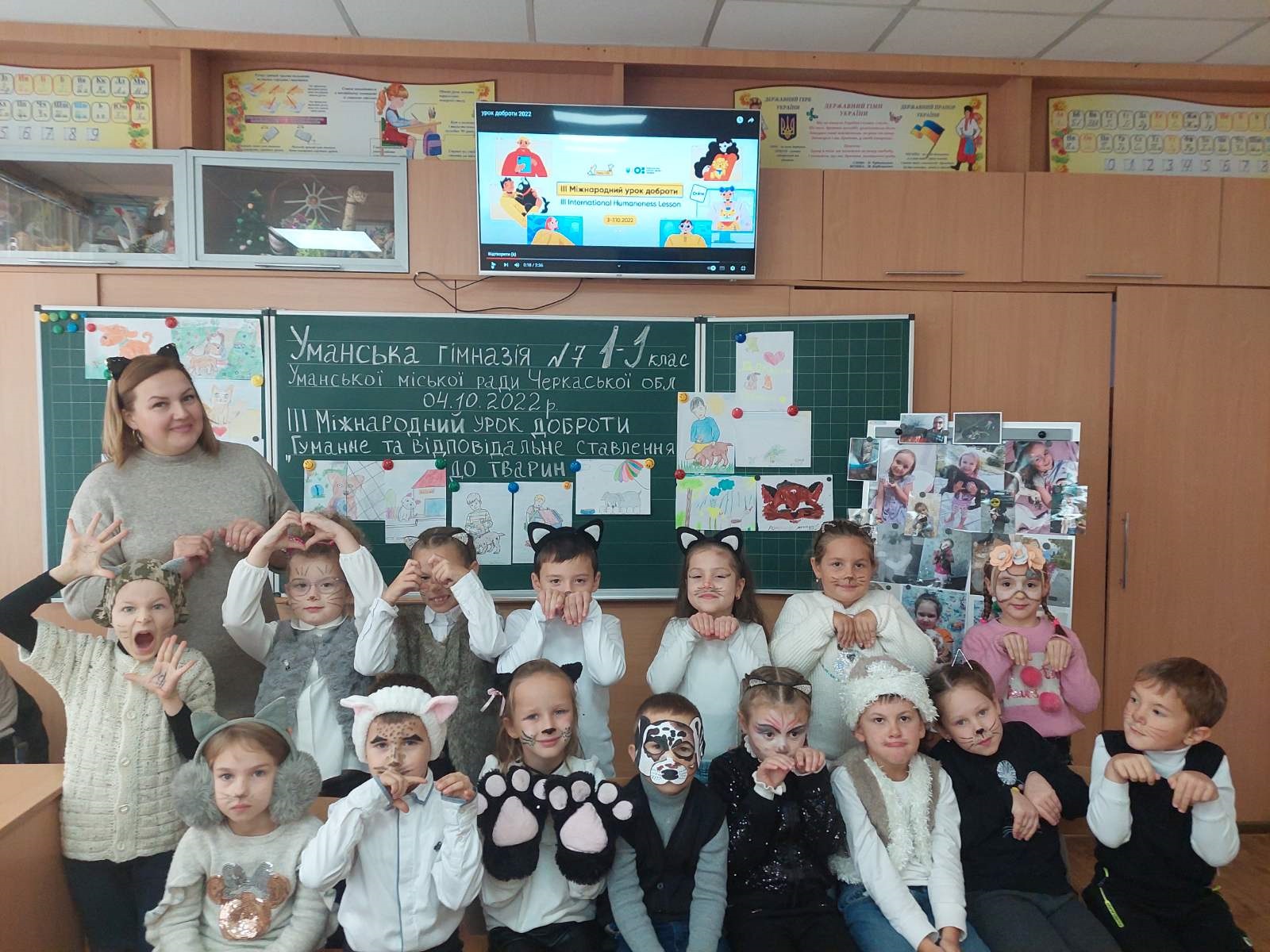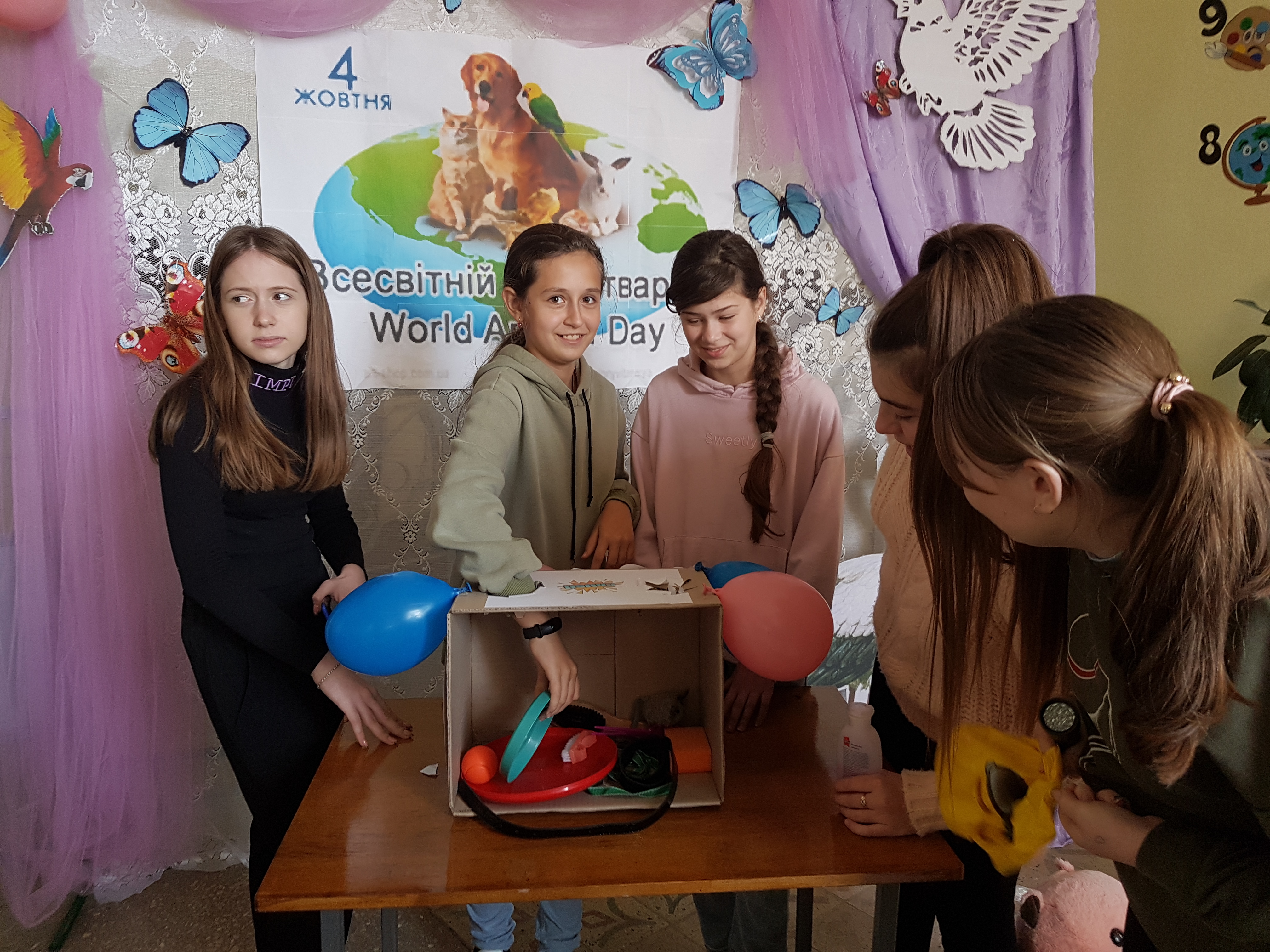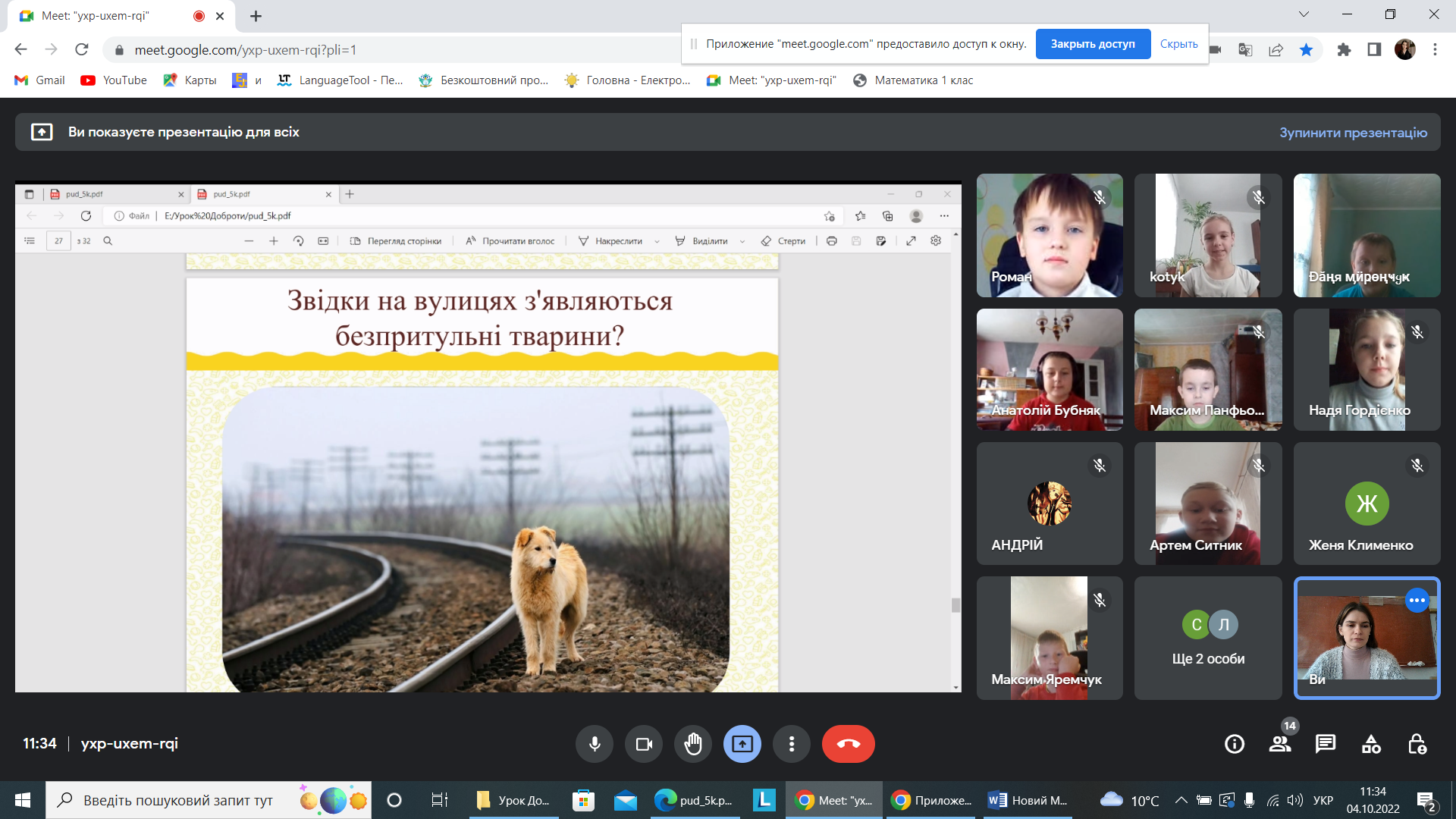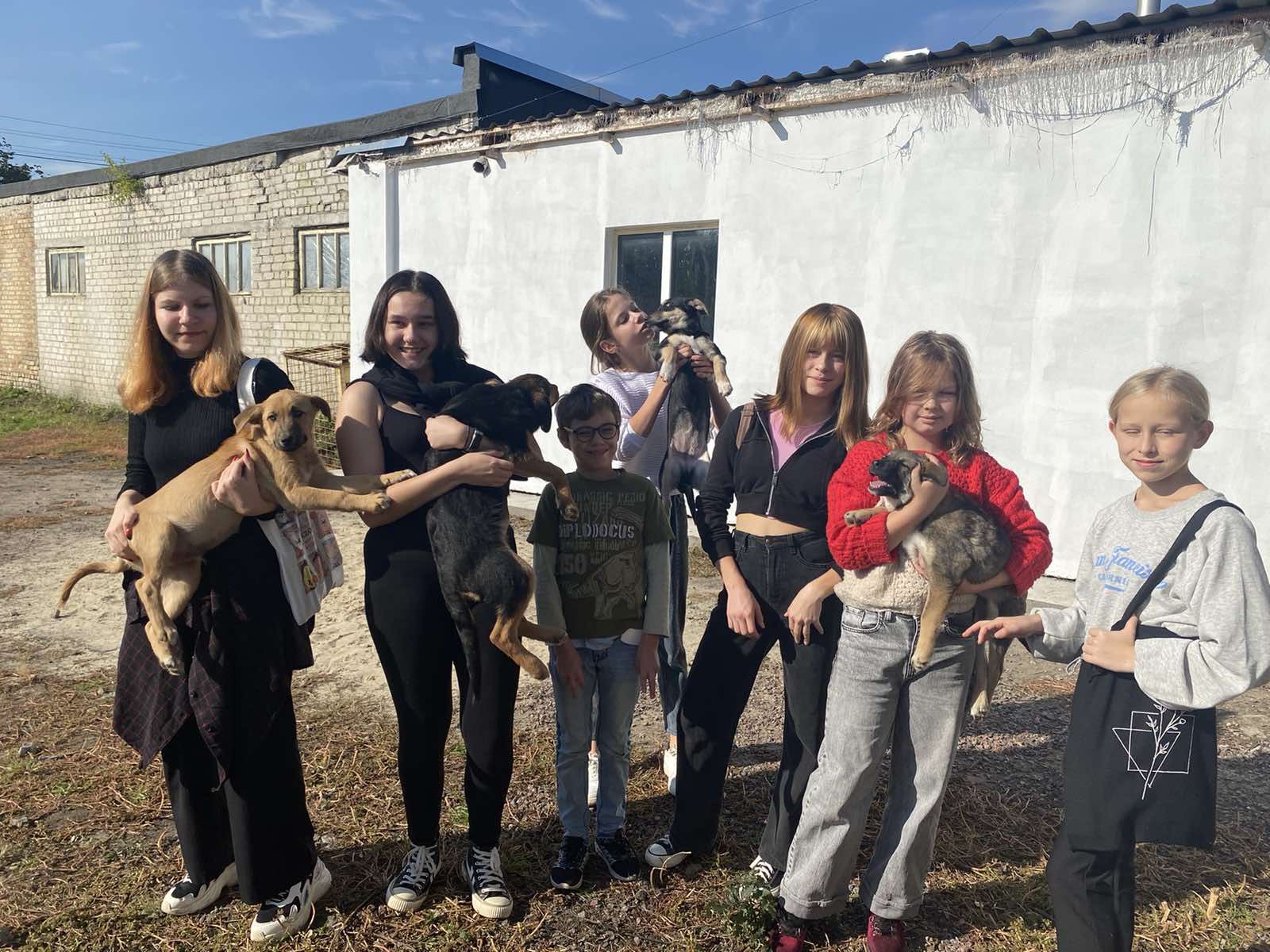 Chernivtsi region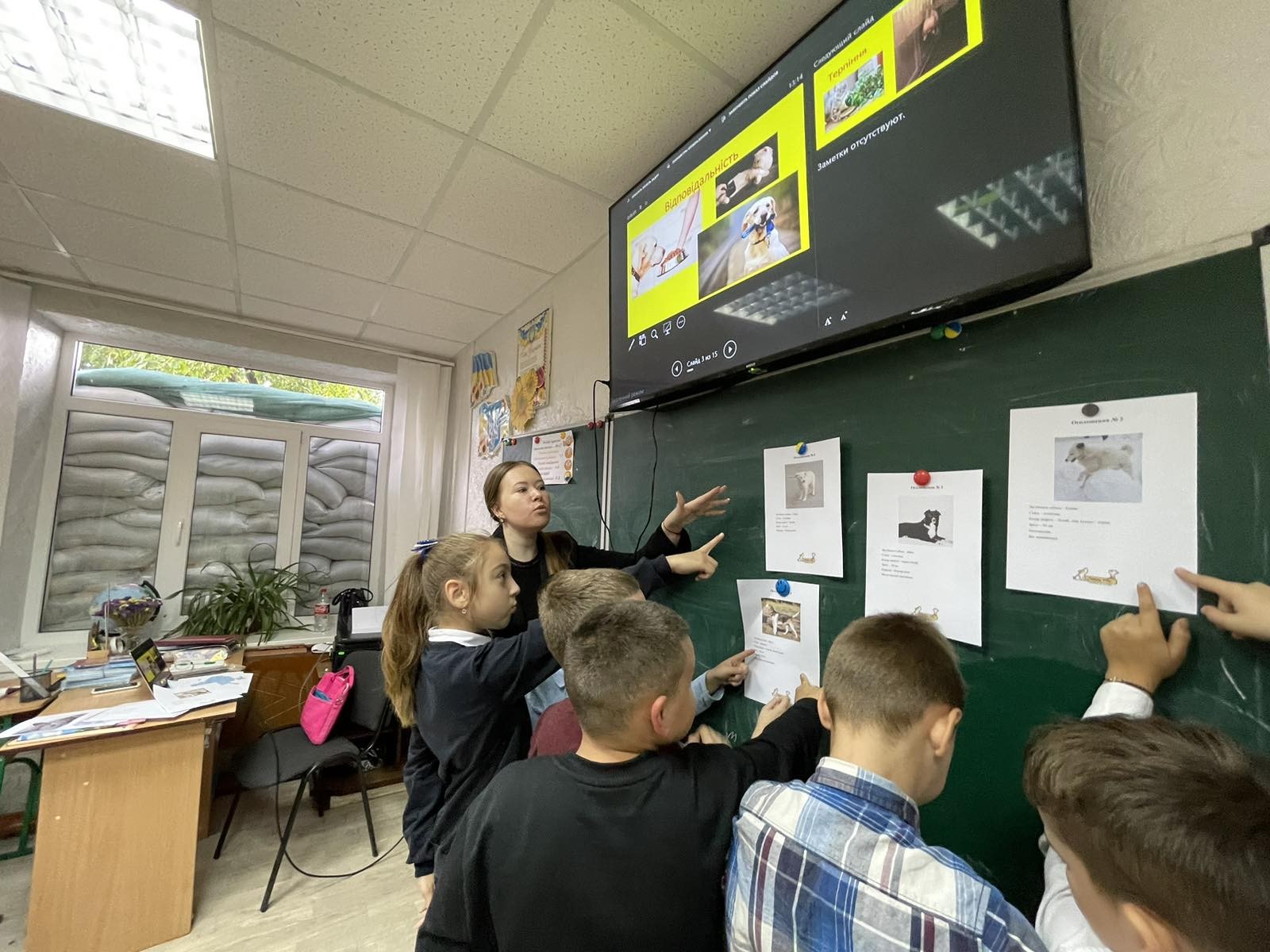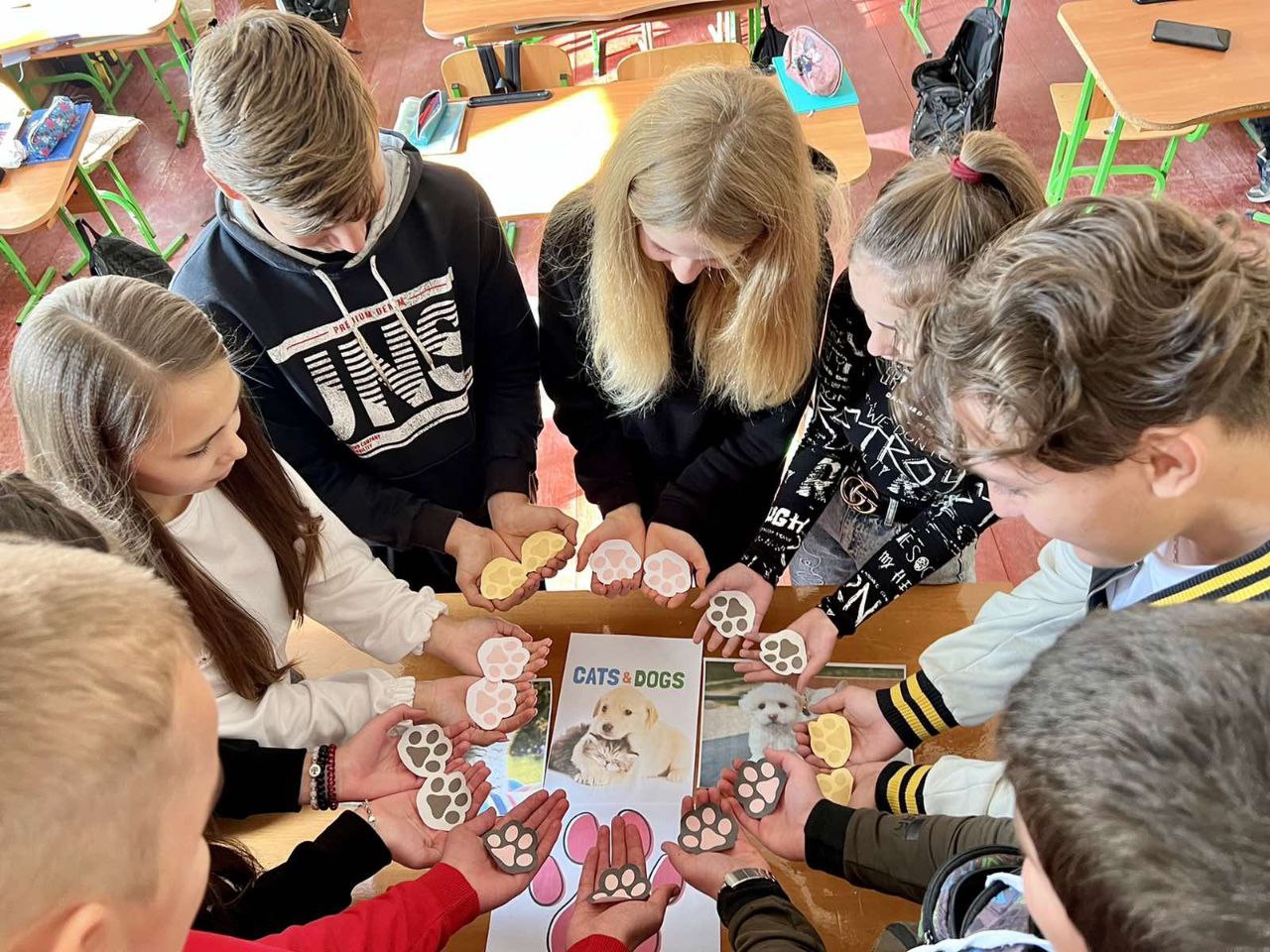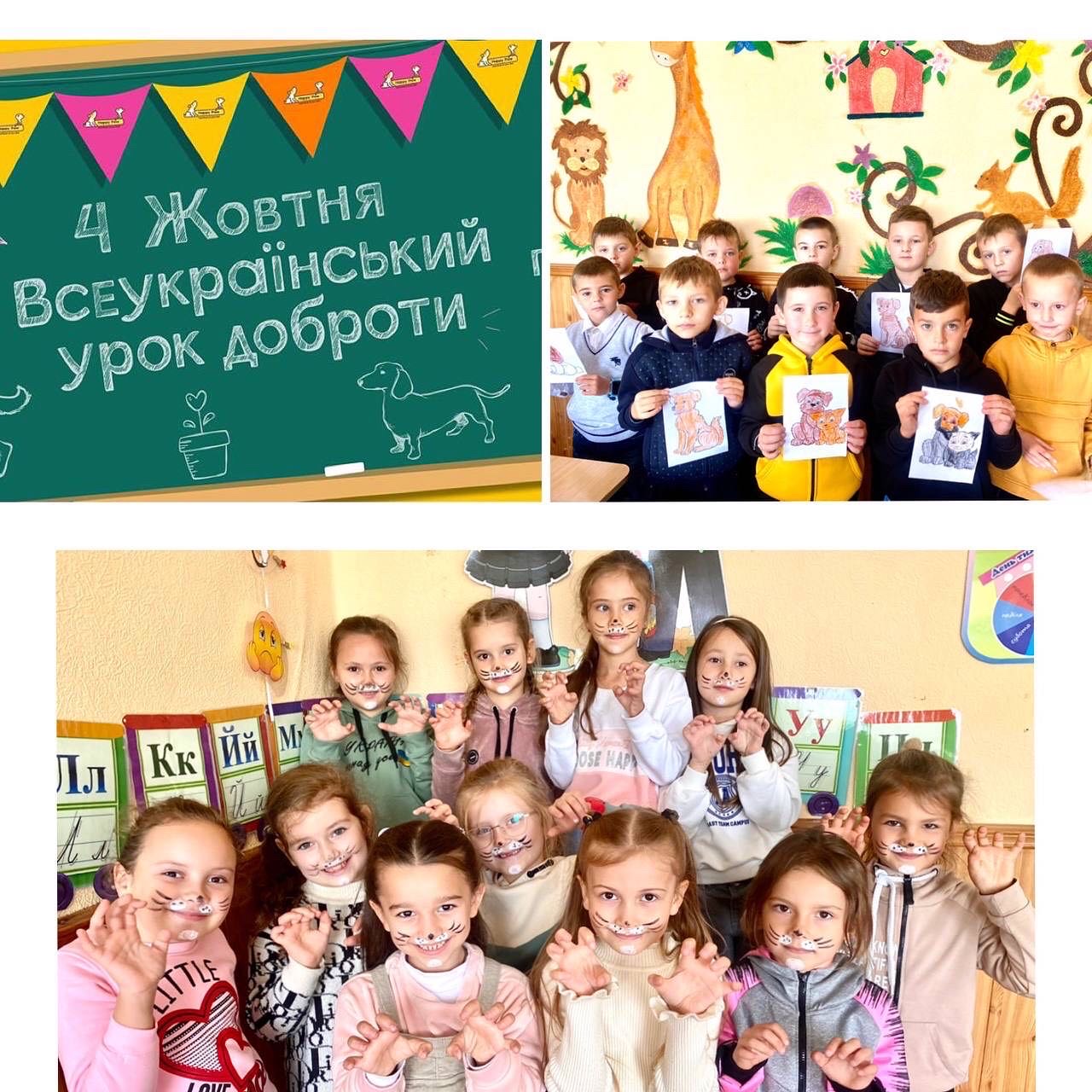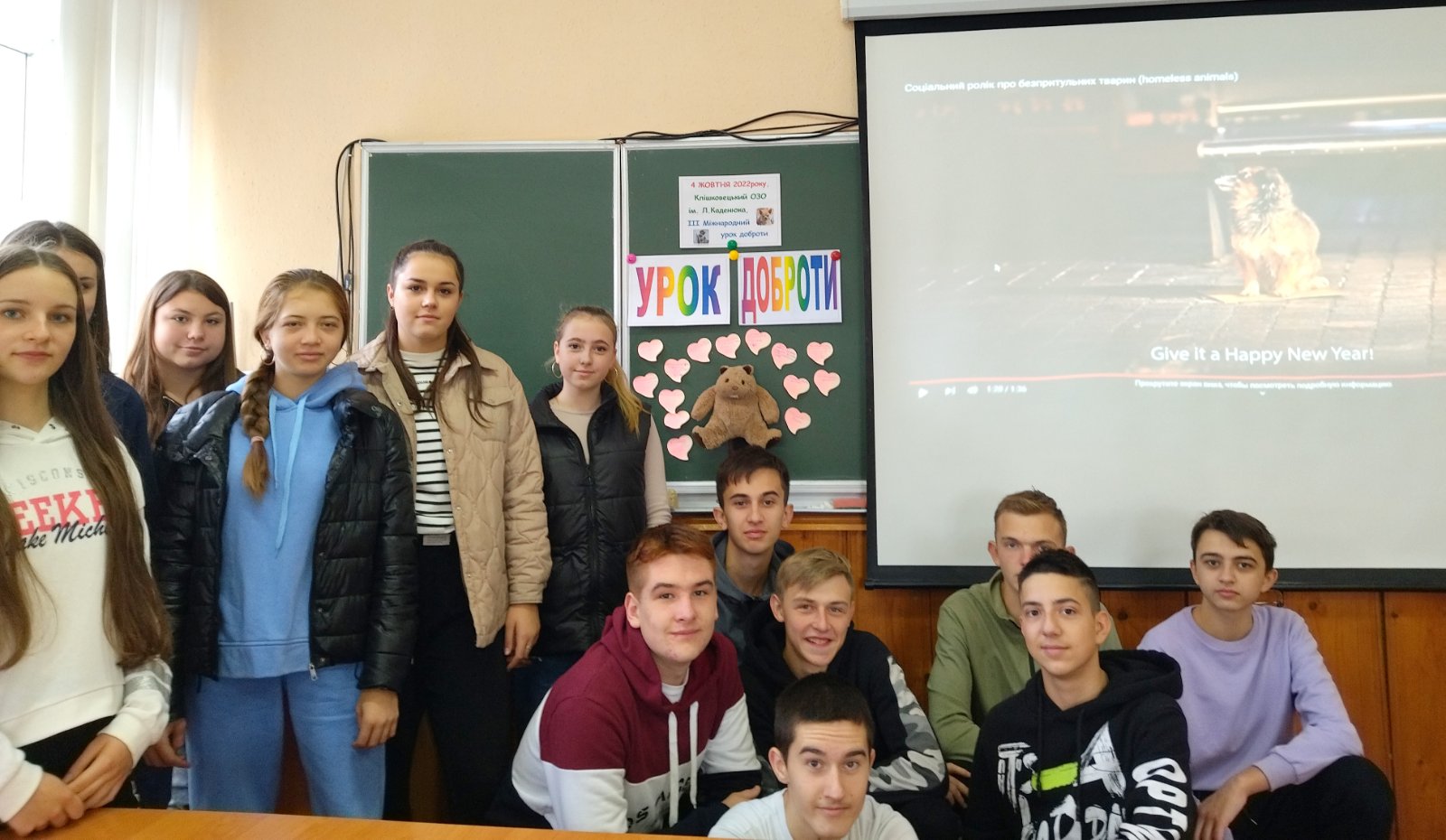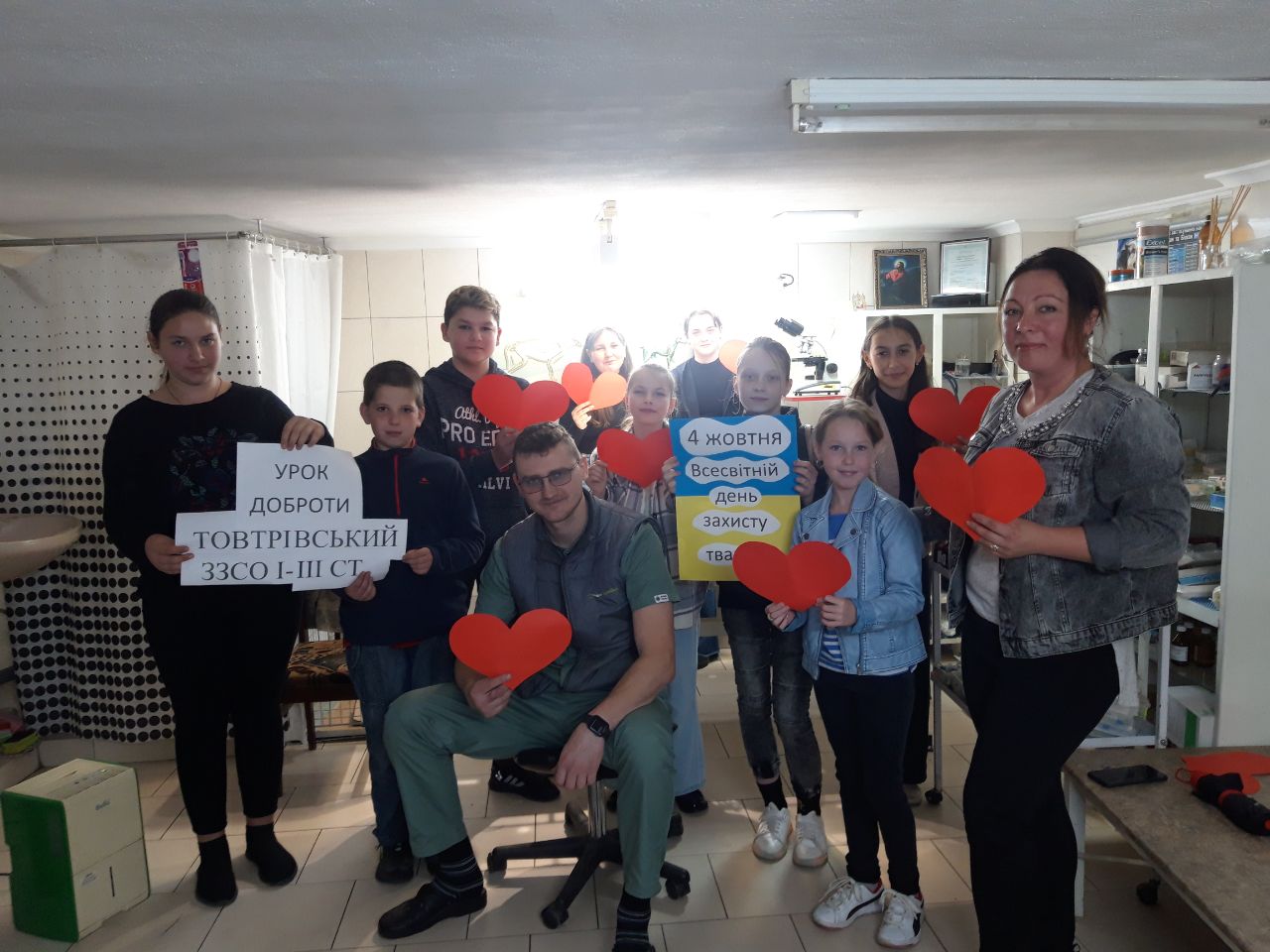 Chernihiv region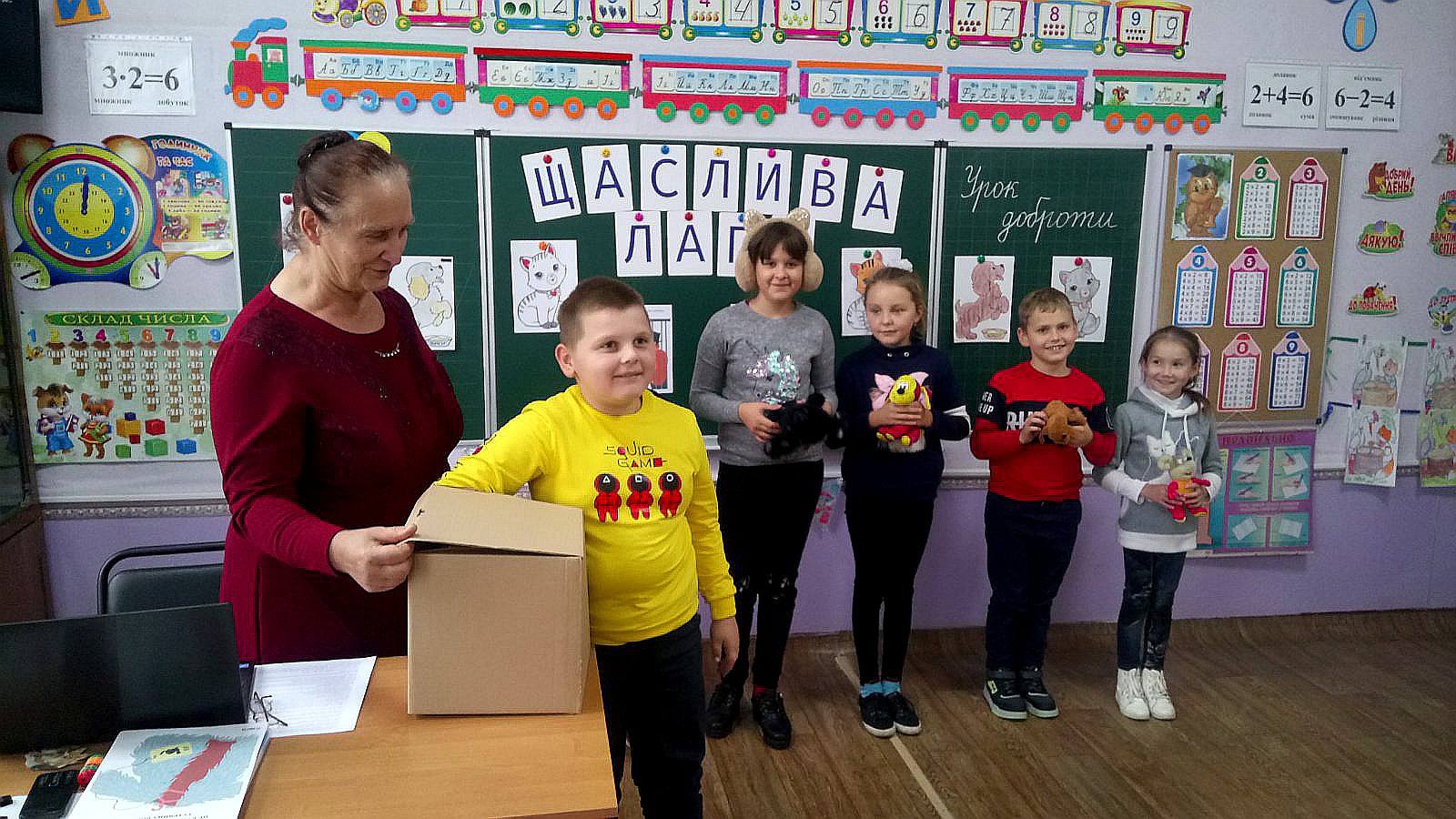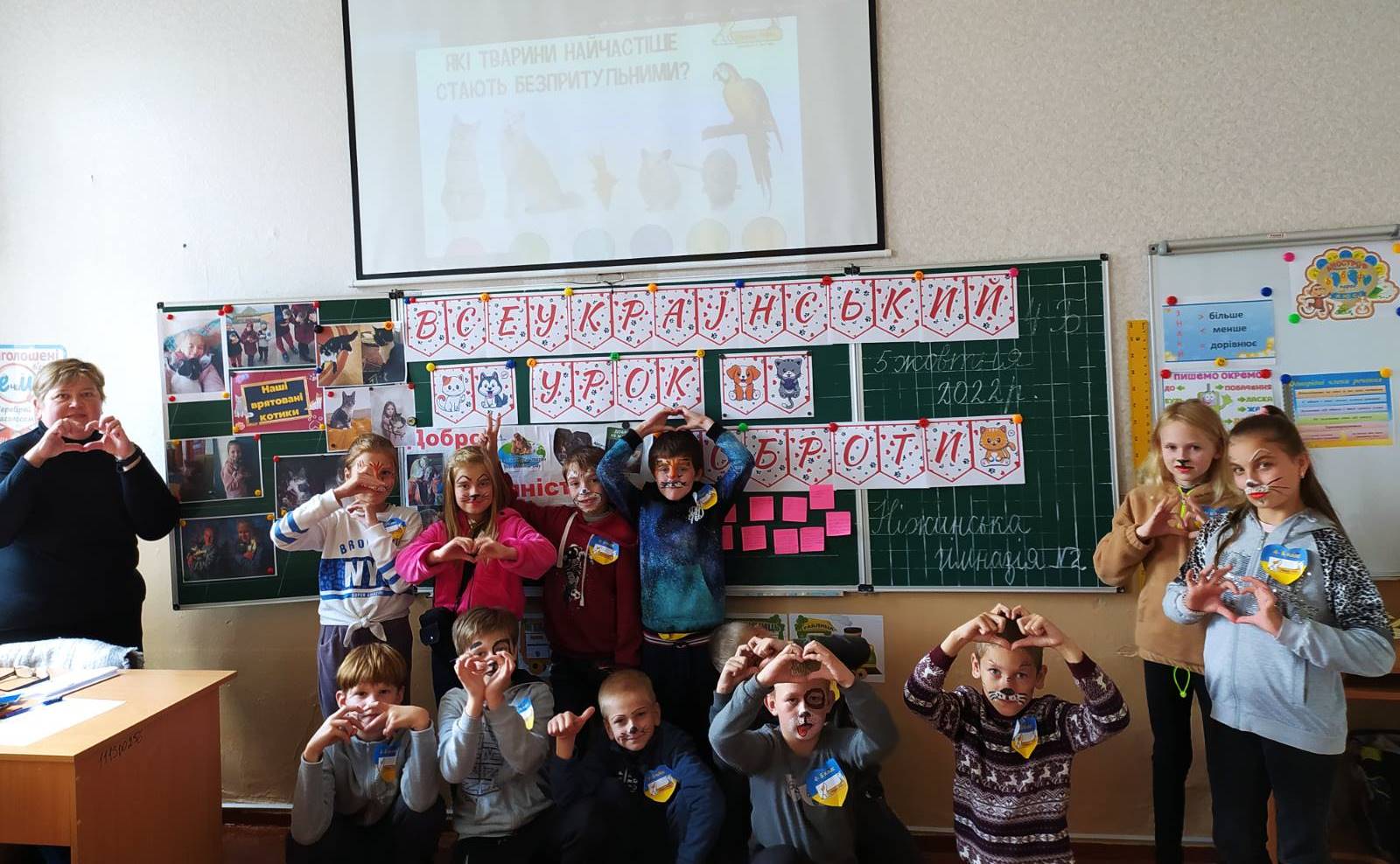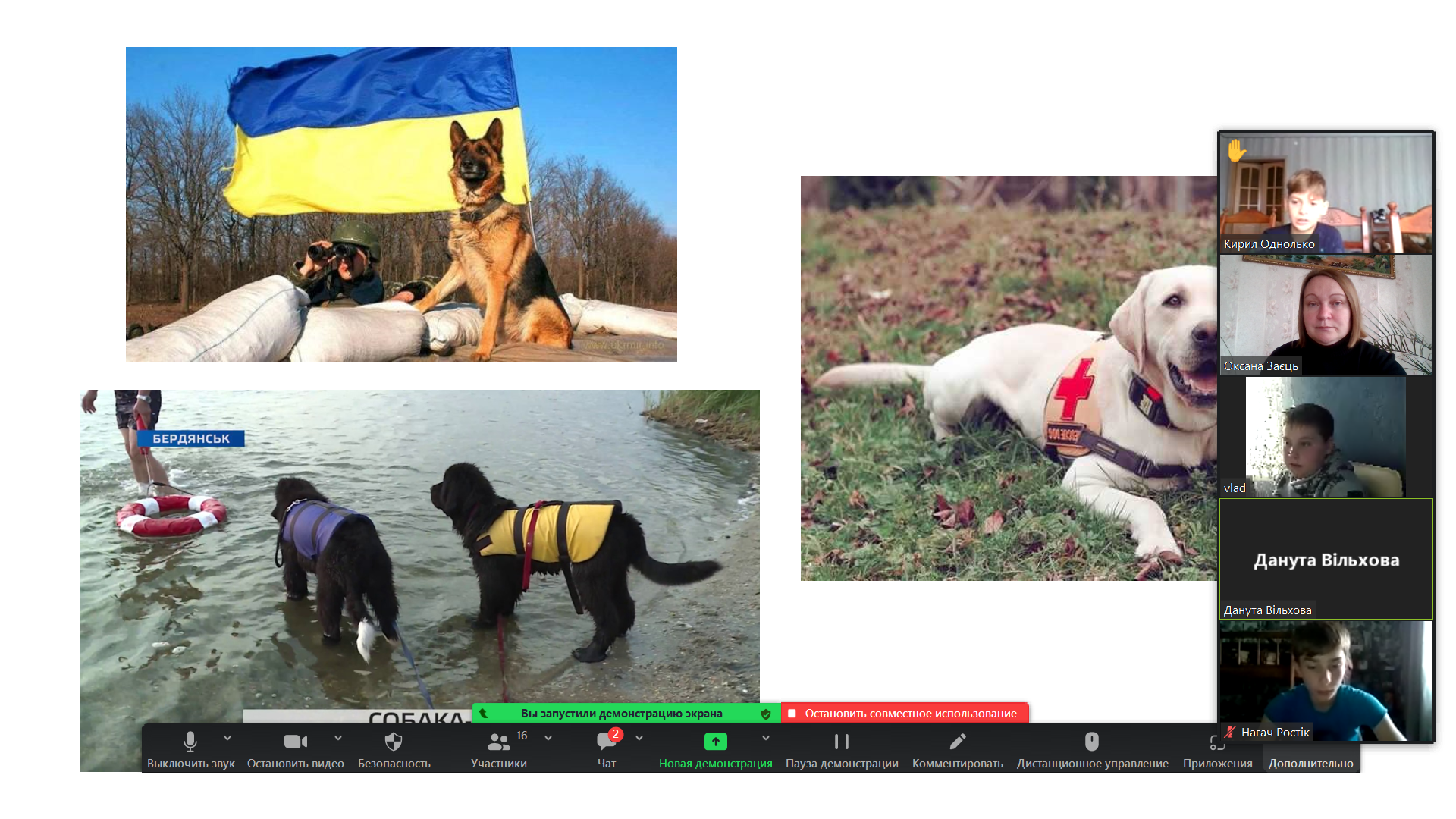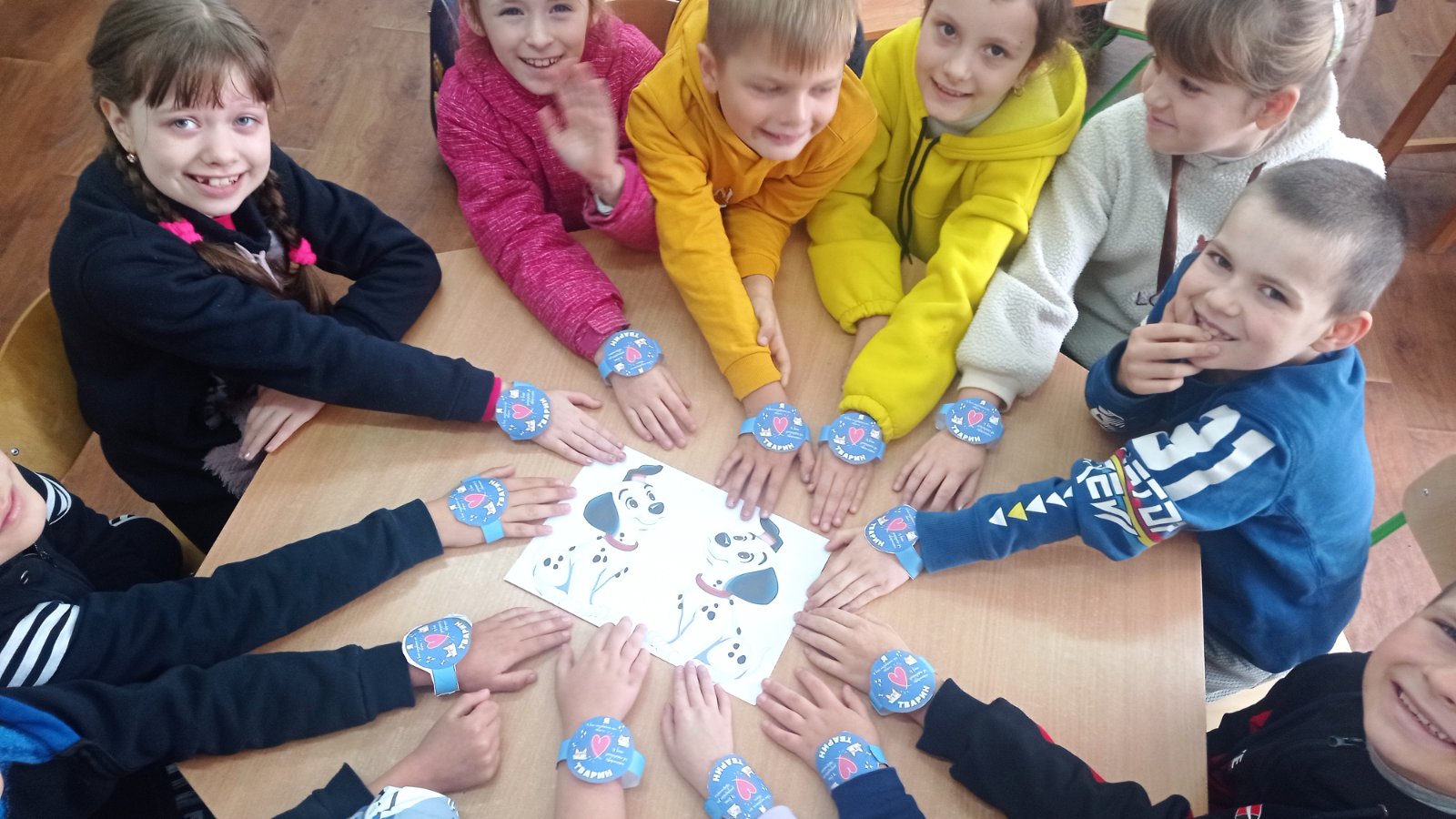 Dear teachers, you are unbelievable!
Together we make this world better! Everything will be Ukraine!